Being vegetarian doesn't have to mean missing out on experiencing authentic local cuisine when travelling. Here are 15 of the best vegetarian street food from around the world to try!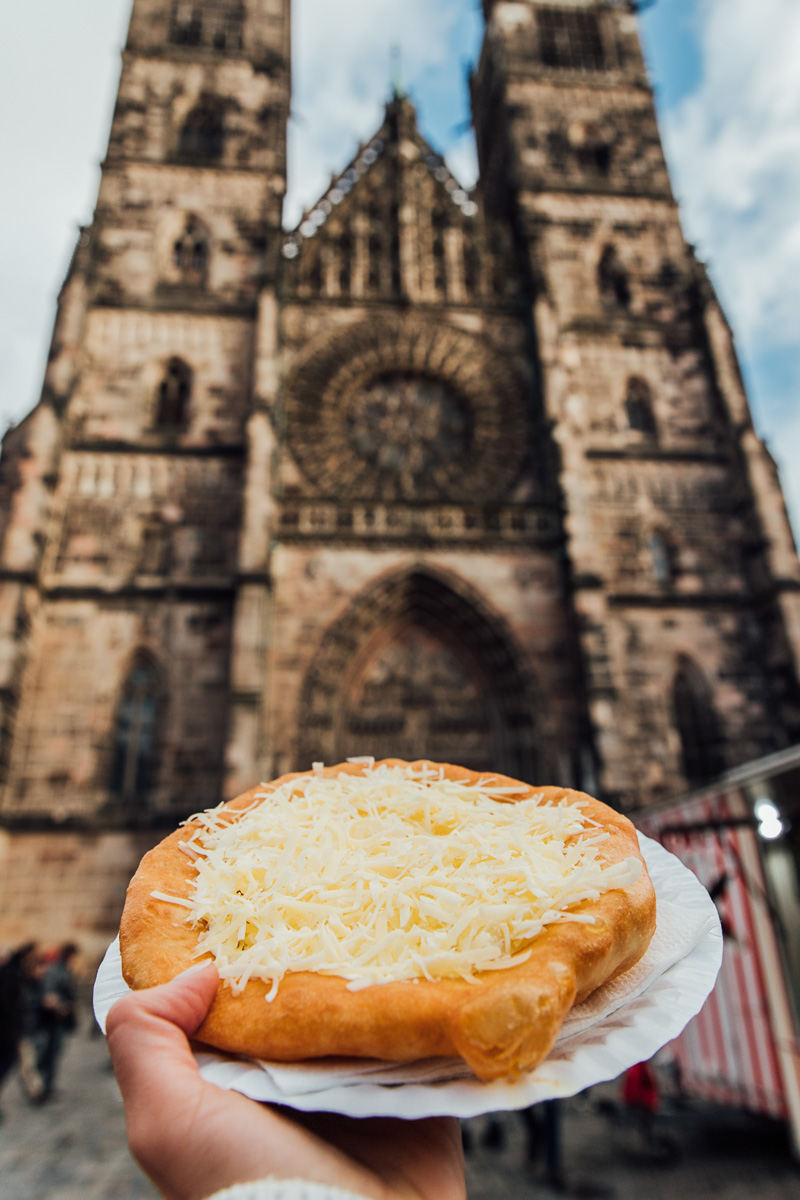 For me, one of the most exciting things about travelling to a new destination is the opportunity to sample the local cuisine. I've discovered that the most authentic and delicious fare often doesn't come from the high-end restaurants, but from the unassuming food stalls that reside on street corners.
When it comes to street food, being a vegetarian does make things more limiting. However, with a little prior research, I always manage to find plenty of meat-free options to try in each country I visit. A
fter sampling street food from over 58 countries on my travels, I managed to narrow it down to a list of 15 of my top dishes, both sweet and savoury, from around the world. My hope is this list would inspire you to stray from touristy restaurants and instead sample some authentic, local vegetarian street food in each place you go!
15 of the best vegetarian street foods from around the world:
1. Egg Waffles – Hong Kong

If you enjoy regular waffles, you need to try egg waffles. The egg waffle gets its name for two reasons – from both the eggy batter and from the shape of the waffles. Their semi-spherical cells closely resemble eggs. They are traditionally eaten plain, fresh from a street vendor.
If you want a more elaborate kind of egg waffle, Oddies Foodies concoctions should not be missed if you are visiting Hong Kong. Pairing traditional egg waffles with Italian gelato and all the trimmings, I'd highly recommend the Night Wolf – think a choc chip flavoured waffle, banana ice cream, passion fruit pannacotta and brownie chunks.
2. Gozleme – Turkey

With such a plethora of incredible vegetarian street foods on offer in Turkey, it's hard to pick out a favourite. I personally can't go past Gozleme, which is a savoury Turkish flatbread, stuffed with all different kinds of fillings. Although there are meat options, the most popular Gozleme is the one stuffed with spinach and feta.
Grab one from a street vendor and watch them cook it in front of you on the griddle, before preparing for a flavour explosion as you bite into the warm, oozing cheesy goodness.
3. Pastel de Nata – Portugal

Portuguese tarts are up there with one of my favourite pastries. Made up of eggy custard, crispy pastry crust and topped with cinnamon, they are the perfect bite-sized snack and are truly delicious.
Not only do you find these sold all around Portugal, you'll also find they are popular in places that were once colonized by the Portuguese such as Macau.
4. Carrot Cake – Singapore

Contrary to its name, Singapore's Carrot Cake is not a sweet dessert and there is certainly no cream cheese frosting. In fact, this kind of carrot cake doesn't even contain carrots. This savoury dish is made with rice flour and white radish, fried with garlic, fried with garlic, eggs and either served white or black (when it is served with a sweet dark soy sauce it is "served black").
Most street food in Singapore tends to be rather meat-heavy, so this is a great option for vegetarians. You can find it at most Hawker stalls around Singapore.
5. Pisang Goreng – Malaysia

Created as a perfect morning or afternoon snack, Pisang Goreng is a popular street food throughout South East Asia, including in Malaysia. It is banana covered in batter and deep-fried and is particularly delicious when drizzled in honey. It is simple, tasty and one of those foods that simultaneously make you feel healthy because of the fruit component and unhealthy due to the deep-fried component.
6. Langos – Hungary

I've noticed a trend with street food… It tends to be most popular (and most delicious) if it is deep-fried. Langos is no exception. This traditional fried bread is Hungary's take on pizza and is one of their most beloved treats. You can get Langos with all sorts of toppings, but the most popular rendition is with butter, garlic oil, sour cream and grated gruyere cheese.
You'll find langos sold at street vendors all over Hungary (and many other places in the world). If you find yourself in Budapest, be sure to check out the Central Market hall for some of the best langos in the city. Check out more recommendations on unique things to do in Budapest here.
7. Pretzel – Germany

I first got acquainted with this popular German snack when I went to Oktoberfest as a vegetarian and realized that unless I wanted to feast on Pork Knuckles, pretzels were going to be my life source. Not that I was complaining about having to eat this delicious, carb snack. With a dark brown, crispy and salty crust and a plump, soft dough centre, you can find different variations all over Germany.
If you happen to be visiting Germany during the holidays, make sure you check out my list of the best food and drink to try at the German Christmas markets. From mushrooms in creamy garlic sauce to vegan currywurst, there are all sorts of delicious vegetarian street foods on offer at the markets!
8. Trdelník – Czech Republic

I challenge you to walk past a stall selling Trdelnik and NOT be allured by the sweet scent of freshly-baked dough and cinnamon. Often referred to as chimney cake, it is made of dough wrapped around a stick cooked over an open fire. It is then coated in cinnamon, sugar and sometimes walnuts.
You can also find variations filled with ice-cream or cream. Personally, I like the original version the best, particularly when it is hot and fresh.
9. Liege Waffles – Belgium
They may now be a popular breakfast item on menus around the world, but the Belgians were the original creators and masters of the humble waffle. You'll find two types of waffles on offer in Belgium- the Brussels waffle and the Liege waffle. The Brussels waffle is made with a batter and tends to be light and airy. The liege waffle on the other hand is made with a dough, making it rich and dense. The latter is my preference.
They are cooked to such perfection that the only topping they need is a light sprinkling of icing sugar. However, when in Belgium, home of some of the world's best chocolate, I can never resist a generous drizzle of rich dark chocolate to top off this delicious treat.
If you can't fly to Belgium, you can still make authentic Belgian liege waffles at home using my recipe. They are seriously to die for!
10. Mango Sticky Rice – Thailand

Possibly one of my favourite Asian desserts of all time, Mango Sticky Rice is a very popular vegetarian street food in Thailand. Made with fresh mango, glutinous rice and coconut milk, it's fresh, sweet, creamy and simply delicious. This dish is best consumed between April and June as that is when mangos are in peak season in Thailand!
If you want to try making a creative take on the dish at home, check out my recipe for mango sticky rice waffles. They are such a delicious treat to make for brunch or dessert!
11. Bagels – New York

The humble bagel has undeniably become an icon of New York. Throughout the city, you'll find bagel joint after bagel joint serving up hole-shaped, doughy goodness. My favourite bagel shops in the city are Ess-A-Bagel and Black Seed Bagel.
New York is said to have their own iconic way of making bagels, defined by a shiny crust and an inside that is very chewy and not overly doughy. It is even said the soft water in New York City is more conducive to making better dough… No wonder they taste so good!
If you want to try more delicious vegetarian street food in NY, check out my 17 BEST Snack Foods to Try in New York City.
12. Ramen – Japan
Admittedly, Japan isn't the easiest place in the world to be vegetarian. However, it is possible to find delicious meat-free dishes if you know where to look. Ramen is one of Japan's most iconic dishes, so it would be amiss to leave the country without trying it.
Although it normally consists of wheat noodles in a meat or fish-based broth, many places do offer vegetarian-based broths if you ask for them. Often, vegetarian ramen comes topped with an array of colourful vegetables, shiitake mushrooms and tofu.
13. Vietnamese Iced Coffee – Vietnam
When I first arrived in Vietnam and tried one of their iced coffees, I was hooked. Known as Cà Phê Đá in Vietnam, the coffee is made using a drip filter and then quickly poured into a glass full of ice.
The unique part of Vietnamese coffee is the addition of sweetened condensed milk prior to the drip filter process. This creates an indulgently sweet and refreshing drink, perfect for getting through those hot days in Vietnam!
14. Falafel – Israel

Did you know that Tel Aviv in Israel has the highest population of vegetarians in the world? You can bet this city serves up some fabulous vegetarian street food, including the most famous of its meat-free offerings – the falafel. These deep-fried chickpea balls make for a delicious meal to have on the go, especially when served in pita with hummus, Israeli salad and tahini sauce.
While you are out sampling all the delicious Israeli vegetarian street food, make sure you check out these 10 cool things to do in Tel Aviv.
15. Gelato – Italy
It may be an obvious one, but it felt wrong to leave Italian gelato off the list (considering every time I visit this country I eat my body weight in this stuff). If you ever wondered about the difference between gelato and normal ice cream, gelato contains 70% less air and more flavouring than other frozen desserts, giving it that beautiful richness.
Whilst you'll find the common flavours of Gelato such as chocolate, pistachio, hazelnut and stracciatella everywhere you go, these days you'll find all sorts of wild flavours being sold (one place in Rome has 150 flavours to choose from)!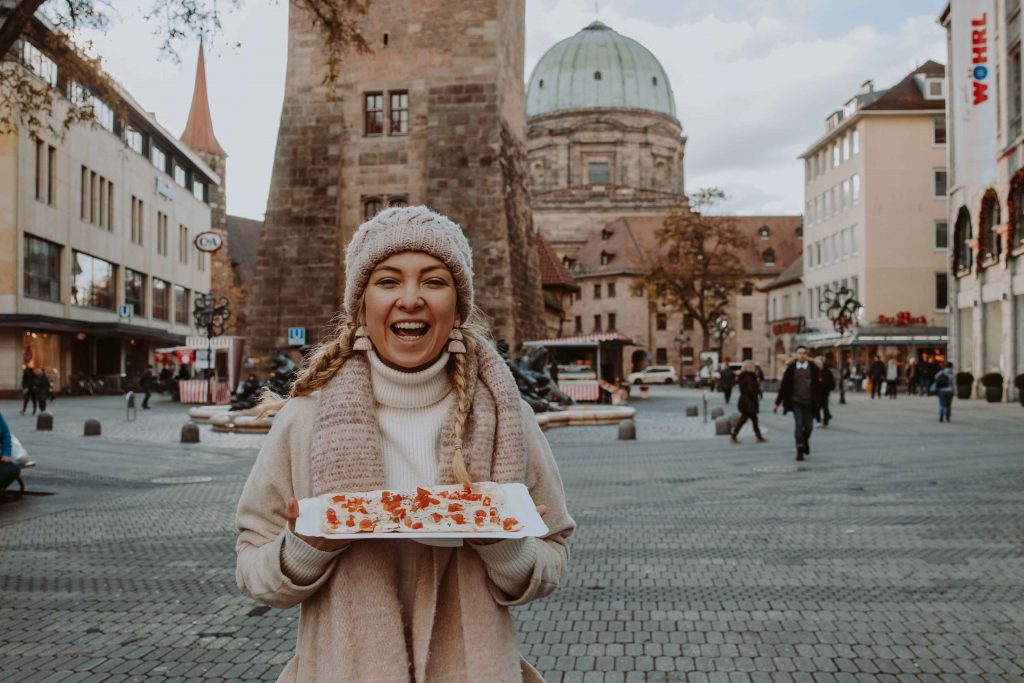 Do you have any favourite vegetarian street food from from around the world? Let me know in the comments below!
For more vegetarian travel, read these next:
Enjoyed this guide to the best vegetarian street food from around the world? Pin for later!