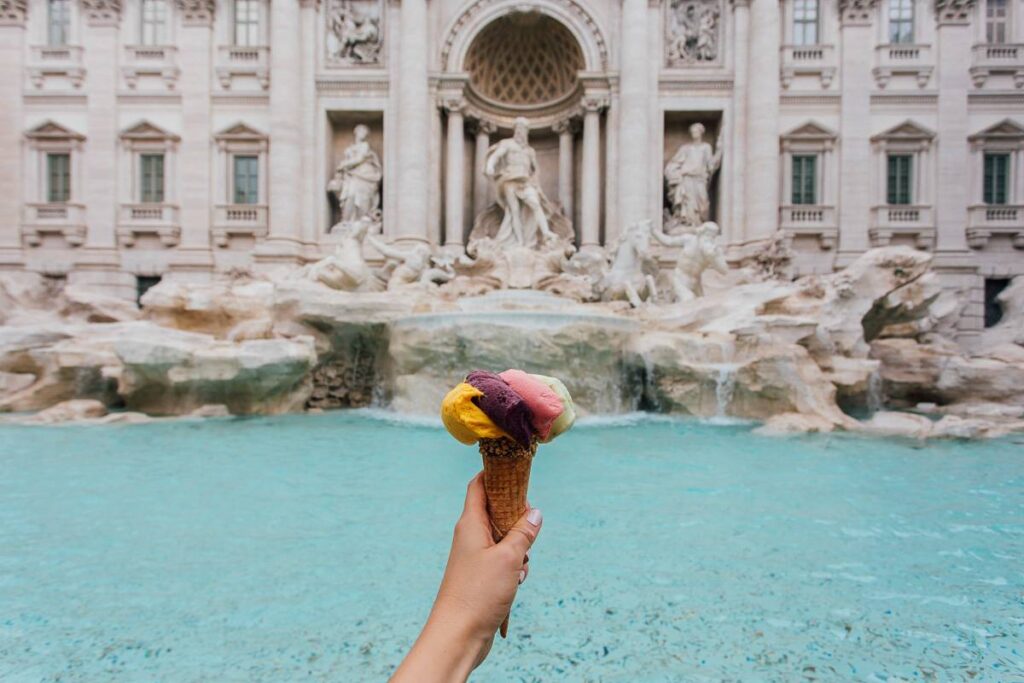 A secret keyhole, a library that will make you swoon AND a food tour that will take you to the best place in the city for wine & cheese. There are quite a few Rome hidden gems to find!
We all know Rome wasn't built in a day. Well, it's equally ludicrous to think this city can be properly explored in the span in 24 hours. During my first visit to Rome in 2013, I hardly scraped the surface of the place.
Out of all the cities I had visited on my first European trip, Rome really captured my attention. Everything inside of me itched to explore this city deeper- to learn more about the history, to taste more of the cuisine, to actually get to know the locals.
This time, I wasn't going to spend three hours queuing up for Colosseum, or be taken on another monotonous walking tour through the Vatican. I was on a mission to rediscover Rome and its hidden secrets.
UNCOVERING ROME'S BEST-KEPT SECRETS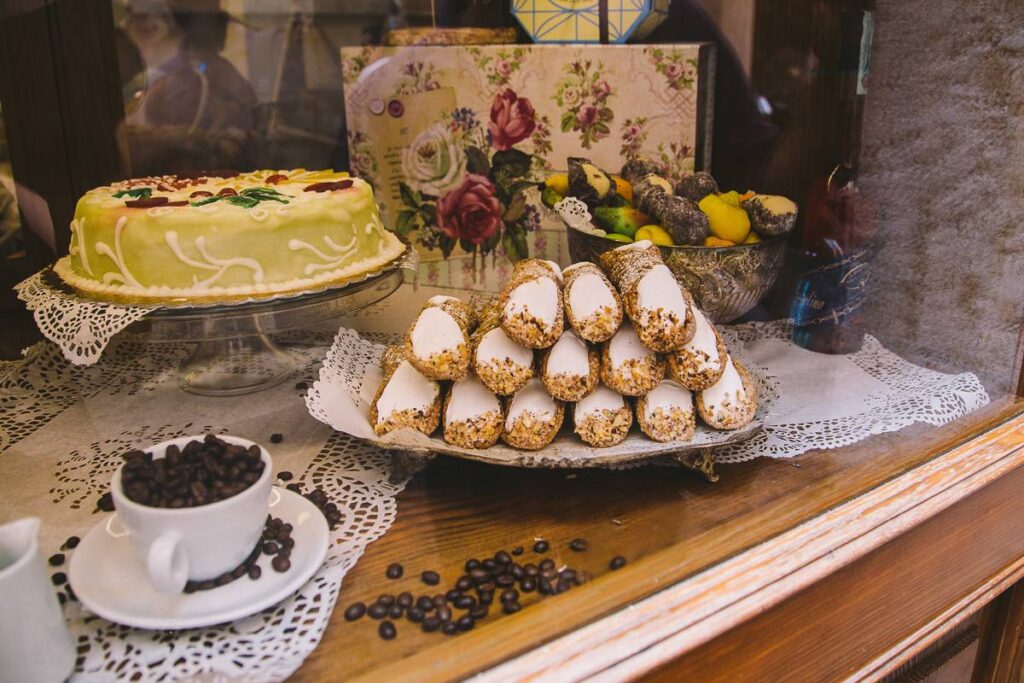 1. Go on a Food Tour with a Local
Out of all the things to do in Rome, going on a food tour is one thing I believe should be a non-negotiable. Food is at the very heart of Italy, so there was no better way to start my time in Rome than discovering some of the best cuisine the city had to offer.
We began our food tour of Rome at Piazza Navona, where we had a world-renowned cup of Italian coffee. Once I was buzzing with caffeine, we headed over to a little hole-in-the-wall pizzeria that served us up a few slices of fresh, thin-crusted pizza.
Our next stop had to be one of my favorites- a shop specializing in mouth-watering arancini balls. We wandered through the fruit and vegetable markets and continued on to a bakery selling Cannoli, the traditional Italian pastry. I wanted to eat a dozen of these delicious treats, but I knew there was still a lot of food to come.
Our main meal took place in a nondescript restaurant in the Jewish Quarter. Here, I finally sampled GREAT Italian pasta, cooked perfectly 'Al Dente'. Once I was positively stuffed, we headed to a very popular spot amongst the locals for cheese, ham, salami and the best bit… really good local wine.
There was just one stop left on our food tour through Rome, and it wasn't hard to guess what it was going to be. My favorite thing of all- Italian Gelato. The place we went certainly did not disappoint, and although I could hardly move once I was through with my sorbet, I was one very content traveler.
To book your own food tour, check these out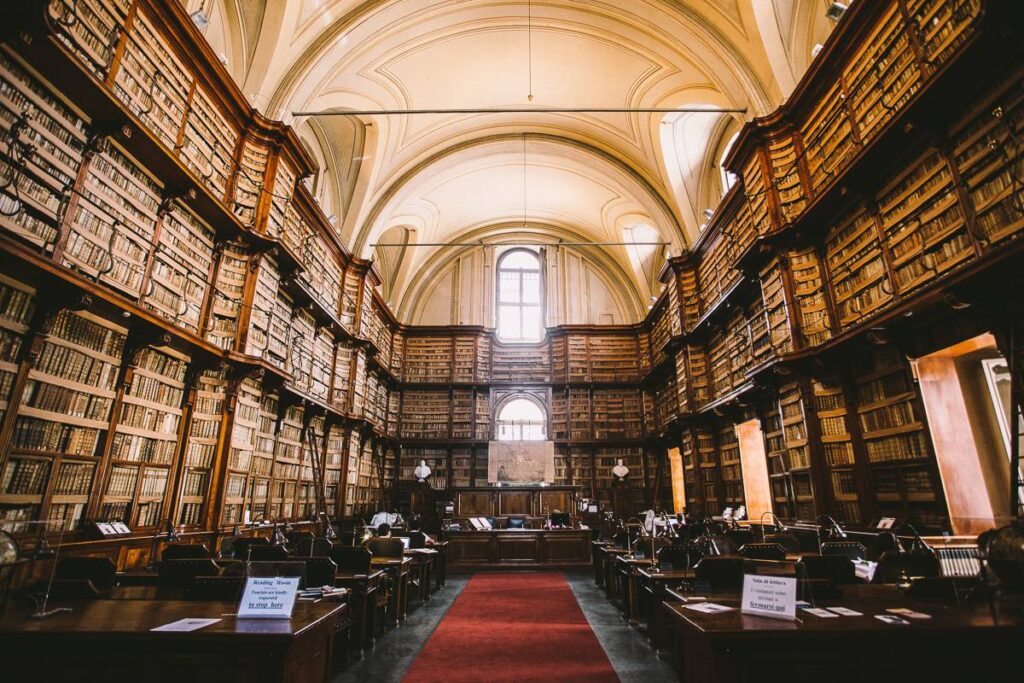 2. Visit a Dreamy Library
After the food tour around Rome was complete (and I was completely stuffed full), it was time to start uncovering some of Rome's more hidden spots. I already knew where I wanted to find first- a giant old library that I had seen a photo of some months back.
I've always loved the traditional libraries- the repetitive aesthetic of the bookshelves, the novelty of those wooden ladders, the smell of dusty old book covers. Biblioteca Angelica was everything I could have imagined and more.
It was a maze of literary bliss. The room itself was ghostly quiet, as many locals were sitting and working intently at the hard wooden desks. It made me wish I had longer in Rome- I would have loved to bring my laptop and worked inside this beautiful public space.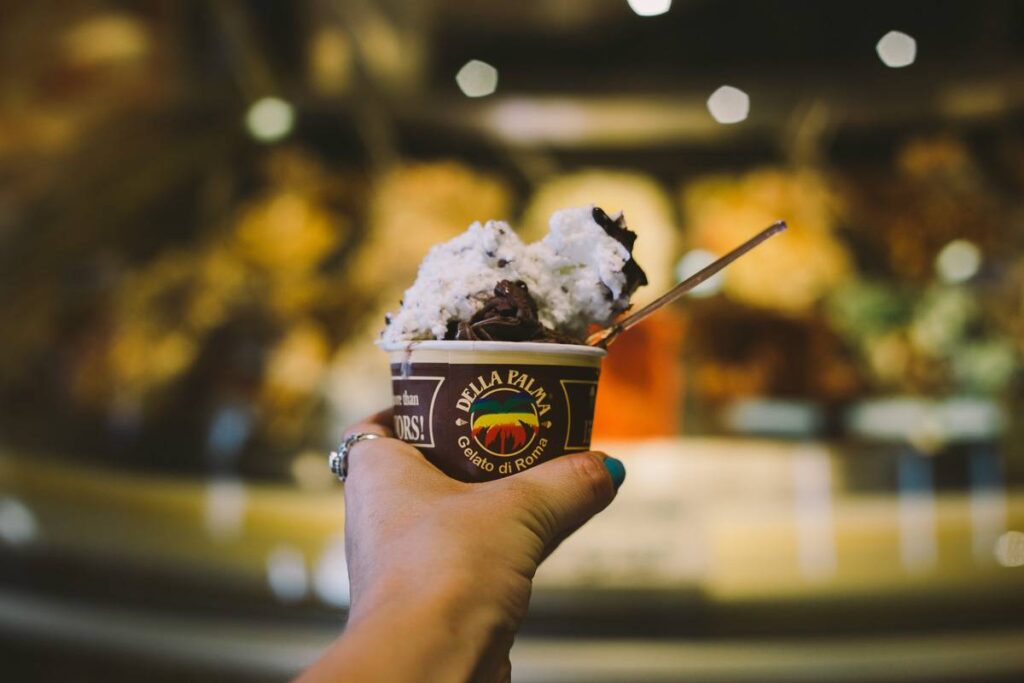 3. Sample 150 flavors of Gelato or make your own
No trip to Rome is complete without a stop (or five) to Gelateria Della Palma, the famous gelato establishment next to the Pantheon that offers 150 flavours of deliciousness to sample. If you are a TRUE gelato lover, try one of these tours:
4. Find the Ultimate Spot for Sunset
We quickly retreated from the Spanish Steps and made our way to somewhere we hoped would feel a little more genuinely 'Roman'. The Giardino Degli Aranci, or Garden of Oranges, quickly won me over. As we entered through the gates, we were greeted with the sweet melodies of a four-piece band drifting through the park.
The sun was just about to set and everything was drenched in golden light. A bride and groom walked past us, hand-in-hand. It was like being transported to a movie set. As we approached the edge of the park, we were presented with the most magnificent view over the city of Rome.
St Peter's Basilica formed the perfect centerpiece to a pattern of terracotta rooftops. Little twinkling lights began to appear as the sun dipped below the horizon. This was Rome at its most magical.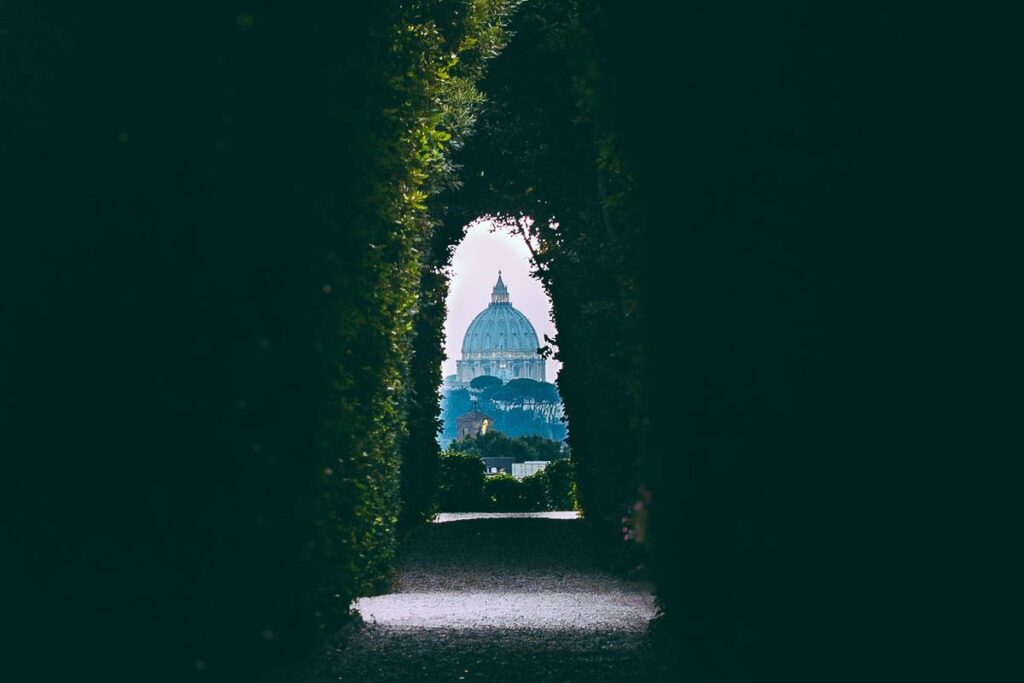 5. Peer through the Mysterious Keyhole
We had one more stop before making our way home, and it was possibly the stop I was most excited about. In fact, we almost missed it. It was like a treasure hunt- the only instructions we had were to walk down the hill from the Garden of Oranges, look out for the Maltese Embassy, then search for a big green door with a tiny keyhole.
We finally found some people gathered around a door and knew we had found it- the Aventine Keyhole. I patiently waited in line until finally, I could peek through the mysterious hole in the door. It was unbelievable.
Perfectly framed in the topiary of the garden was a view of St Peter's Basilica. Was this a gracefully planned phenomenon or pure coincidence? No one quite knows, and I guess this mystery remains part of the keyholes allure.
Where to stay in Rome?
I've stayed at many Generator Hostels throughout Europe and I am yet to be disappointed by one of them. With a hip design, state-of-the-art facilities and a super friendly, social atmosphere, the Generator Rome feels more like a boutique design hotel than a dingy hostel.
If large, commercial hotels aren't your thing, this charming four-bedroom boutique B&B feels is like a home away from home more than anything. The decor inside the rooms at Casa Fabbrini is seriously swoon-worthy- it is the kind of place that you'll want to move into permanently.
If you want a more local accommodation experience in Rome, I would highly recommend renting a place on Airbnb. I rented a little one-bedroom apartment right next to the Pantheon, and although it wasn't exactly spacious, it was great value-for-money for the location and it made me feel like I was living like a local. Also, if you sign up to Airbnb with this link, you can score yourself $38 off your first stay.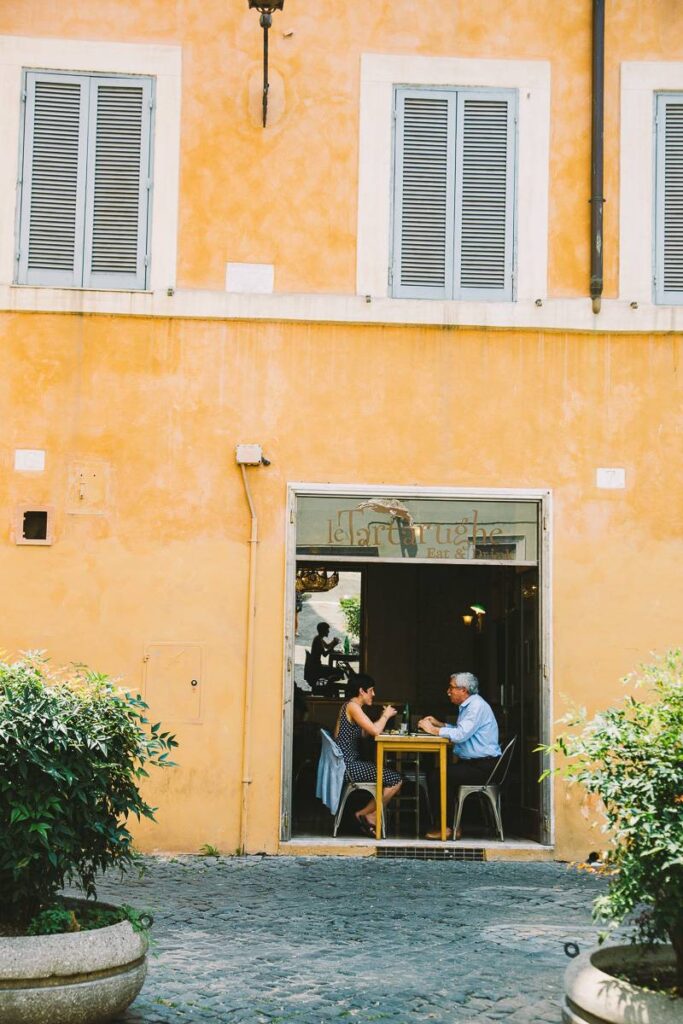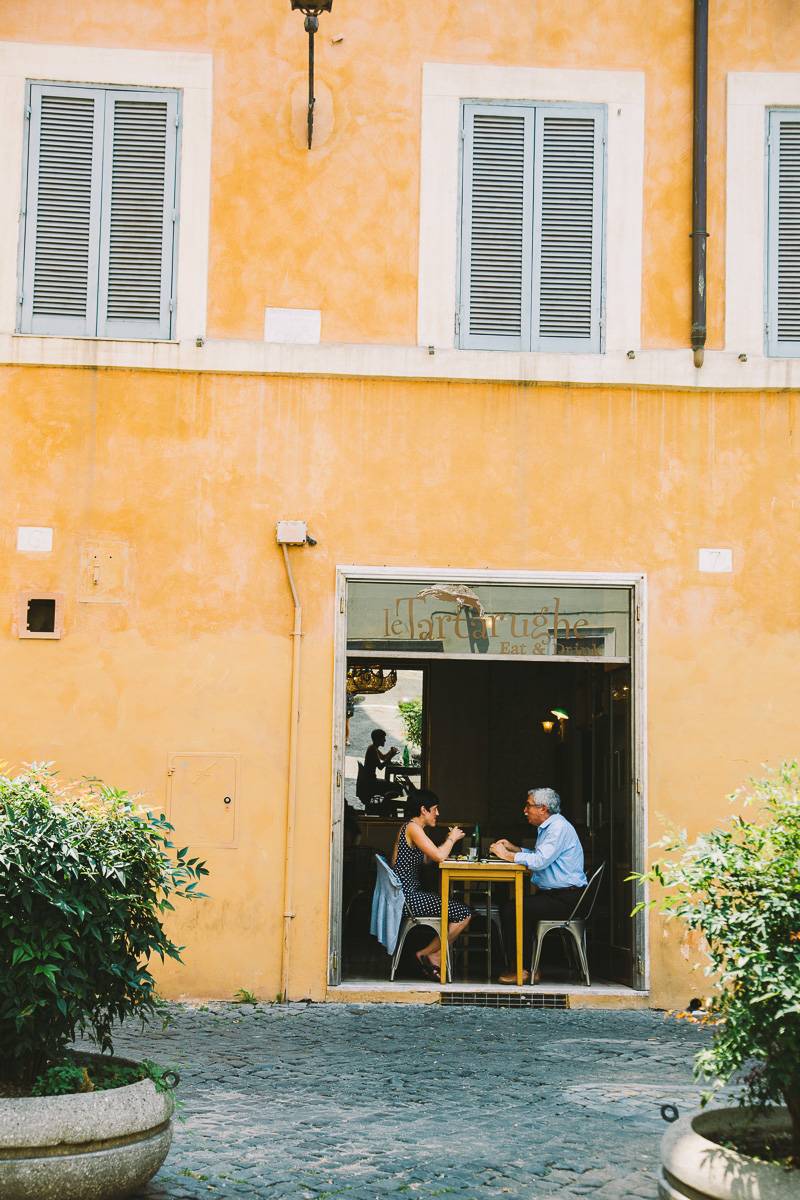 Rediscovering Rome for the second time turned out to be better than I could have ever anticipated. Uncovering just a few of this city's hidden secrets has made me hungry to go back and keep exploring… Also hungry for more gelato. Round three anyone?
For more Italy travel, read these next: