Planning on visiting Israel's buzzing capital? Here are 10 unique things to do in Tel Aviv during your visit!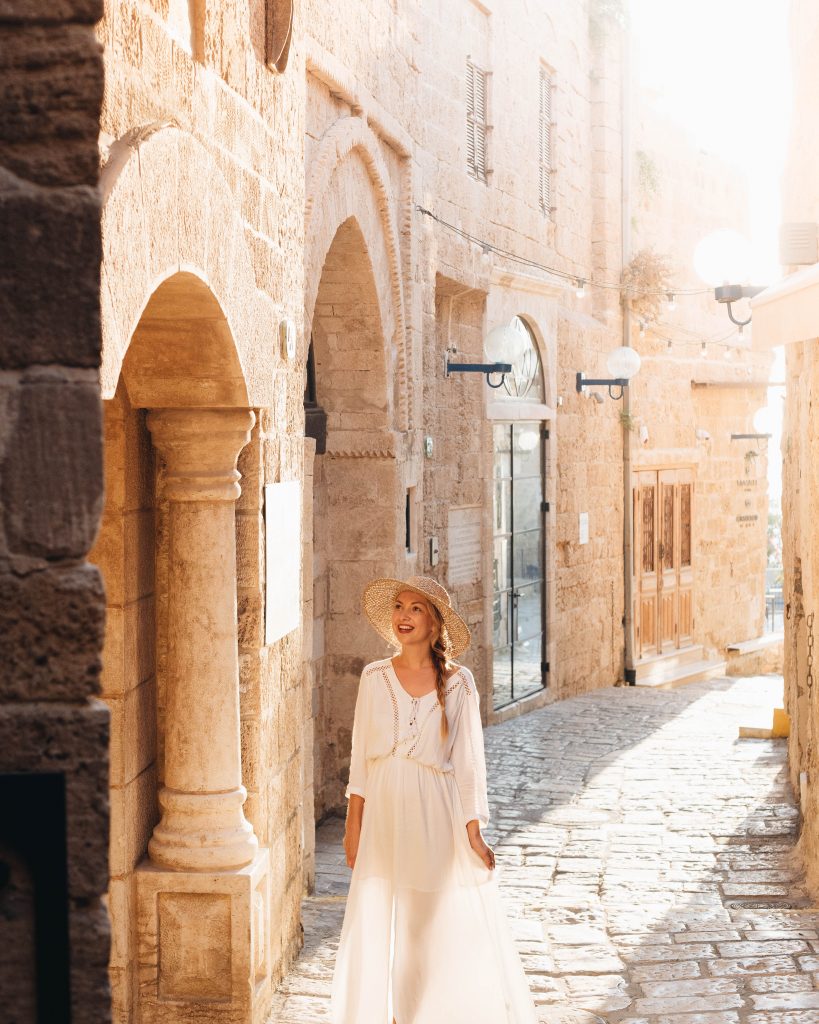 Believe it or not, Israel's largest city is easily one of the most lively and liberal spots I've ever come across. Tel Aviv certainly sticks out from its Middle Eastern surroundings, and could not be a starker contrast from its neighbouring city, Jerusalem.
Built upon a fourteen-kilometre stretch of sandy beaches, Tel Aviv knows how to draw in a young, cosmopolitan crowd with its hipster boutiques and cafes, endless array of restaurants and arguably some of the best nightlife in the world.
While there is SO much to do and see throughout the whole country of Israel, I would recommend spending a solid few days experiencing this vivacious city for yourself.
10 UNIQUE THINGS TO DO IN TEL AVIV
1.      Delight your senses at the Carmel Market
Prepare for a sensory overload as you walk through Tel Aviv's famous Carmel Market, or Shuk HaCarmel, as it is known by locals.
Here, you'll find a colourful farrago of market stalls bursting with everything from fresh produce, flowers, hand-made clothing and knick-knacks on sale. With plenty of local delicacies on offer, it's the perfect place to pick up a treat or two.
Take your pick from a selection of traditional sweets, artisan cheeses, cured meats, French pastries and fresh-pressed fruit juices or local-roasted coffee.
2. Chill out at the beach
No visit to Tel Aviv is complete without a visit to one of its pristine sandy beaches. In fact, it was named by Lonely Planet as one of the top 10 beach cities in the world!
This city receives an average of 318 days of yearly sunshine, meaning it is possible to enjoy the beaches all year long. Head to the ever-popular Gordon Beach if you want to sunbake, Hilton Beach for surfing and paddle boarding or Jaffa beach if you areafter somewhere more chilled.
If you are spending the day at the beach, I would highly recommend staying for sunset. Tel Aviv is famous for its stunning sunsets over the water!
3.    Wander Through Yarkon Park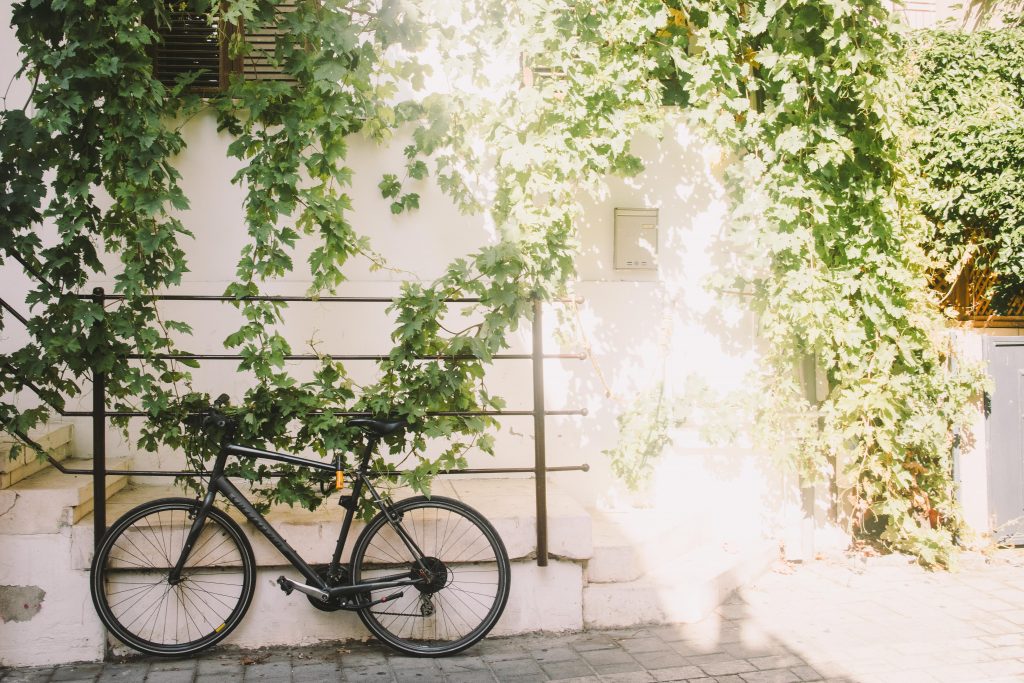 If you are feeling the need to escape the concrete jungle and get a breath of fresh air, Yarkon Park is the place to go. Located along the Yarkon River, the park offers endless acres of greenery to stroll through or picnic in.
Throughout the park, you'll find various gardens to explore, such as the Rock Garden with its impressive selection of cacti or the lush micro-climate of the Tropical Garden.
Yarkon Park also offers an endless array of unique things to do in Tel Aviv. This includes bike hire, paddleboat rentals, a water park, bird sanctuary and even an outdoor climbing centre!
4. Explore the streets of Tel Aviv's Oldest Neighbourhood
Neve Tzedek may be Tel Aviv's oldest neighbourhood, yet it is far from outdated. Shabazi Street is the main boulevard in the neighbourhood and is brimming with rare bookshops, artisan handy craft shopfronts, thrift stores, independent boutiques and hip cafes.
The adjacent streets come alive with smatterings of street art, bougainvillea vines and charming real-estate. This is a unique spot in Tel Aviv you must visit. Don't forget your camera!
6. Indulge in all the vegetarian delights
For me, the BEST part about Tel Aviv was the food. Home to one of the highest percentage of vegetarians in the world, this city is a paradise for both meat-eaters AND non meat-eaters. I can't even begin to describe how much delicious food I consumed during my five days in this city.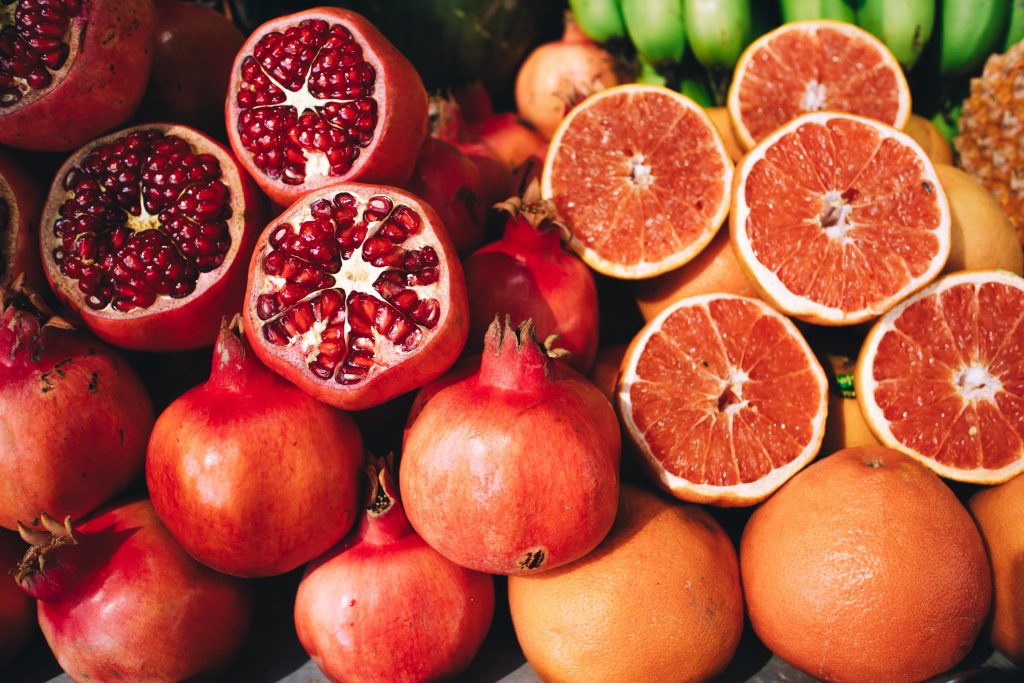 Tel Aviv Restaurants to check out:
Shakshuka: Simply Israeli for Shakshuka, which is a traditional dish of eggs poached in a sauce of tomatoes, chili peppers, and onions
House of hummus for smooth, creamy hummus served with fluffy pita bread
Onza for incredible Turkish meze-style food and artisan cocktails (don't miss the eggplant dip and crispy cauliflower salad)
Cafe Puaa- Grandmas kitchen for wholesome, tasty dishes such as vegetarian moussaka, pumpkin dumplings and lentil salad
Café Anastasia– for the tastiest, most flavourful vegan food you've ever tasted (make sure you try the raw cheesecake for dessert!)
Falafel Hakosem- for the "best" falafel in Tel Aviv
6.    Hang out in Hipster Paradise
Considered to be the SoHo of Tel Aviv, Florentine is indisputably the city's hub for hipsters. Whilst soaking in the neighbourhood's edgy local vibe, you can visit Israel's first street-art gallery.
Wander along Levinsky Street and market to find tiny stores selling specialist Turkish, Greek and Romanian products, as well as unexpectedly authentic Mexican food.
7. Go on a free walking tour of Old Jaffa
Don't leave Tel Aviv without visiting the incredibly historic town of Old Jaffa. With a history dating back to Ancient Egyptian time, the town is one of the oldest inhabited places in the world.
At 11 am and 5 pm every day there are free walking tours from the Clock Tower, where a licensed guide will take you through the picturesque streets and squares of Old Jaffa and teach you about the city's rich and turbulent history. Jaffa has not only been ruled by some of the biggest empires of all time, it is also where many Biblical stories took place.
Nowadays, Jaffa is a hub for artists and you'll find many beautiful art galleries lining the narrow cobblestone alleyways. It is also home to the famous Jaffa Flea Market, where you can pick up all sorts of vintage knick-knacks, as well as range of great bars and restaurants.
8. Experience the city's vibrant nightlife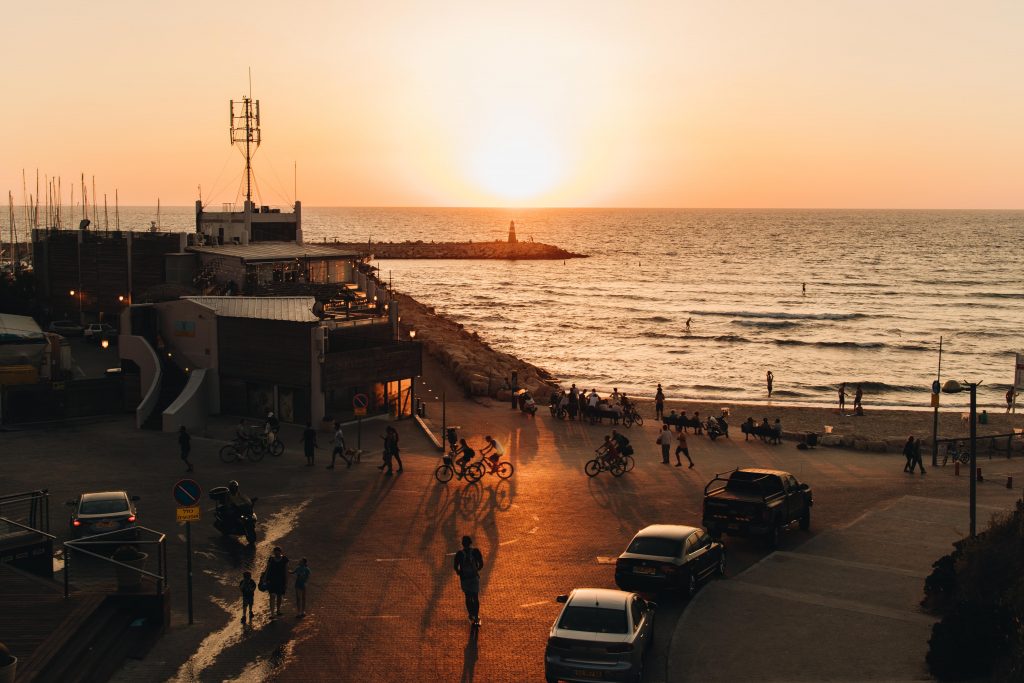 Another unique thing to do in Tel Aviv is exerperience its vibrant nightlife. Given it is the Middle East's most liberal city and a hub for young internationals, the nightlife scene in Tel Aviv has become world-renowned and offers something for every taste.
Although I didn't personally go out during my stay, here is a list of spots I was recommended by a local:
Kuli Alma- Cool vibe with music and an open-air bar
The Breakfast Club– A typical nightclub that is a true example of Tel Aviv nightlife
The Little Prince– Laidback Telavivian rooftop bar
Diego San- Urban backyard, great food and cocktails
Rotschild 12– perfect spot on Rothschild for people watching
9. Take a day trip to Jerusalem
If you are limited on time in Israel, it is possible to take a day trip to Jerusalem from Tel Aviv.
On the day tour of Jerusalem that I went on, we visited the Mountain of Olives, the hall of the Last Supper, David's tomb, the Wailing Wall, Via Dolorosa (the stations of the Cross) and the Church of the Holy Sepulchre (where Jesus is said to be crucified and buried).
I can honestly say that Jerusalem was one of the most significant and impacting places I've ever visited- to the point where it is difficult to put the experience into words. I personally wish I had had a lot more time to explore Jerusalem, so I would recommend staying longer than a day if you are able to.
Check here for prices and details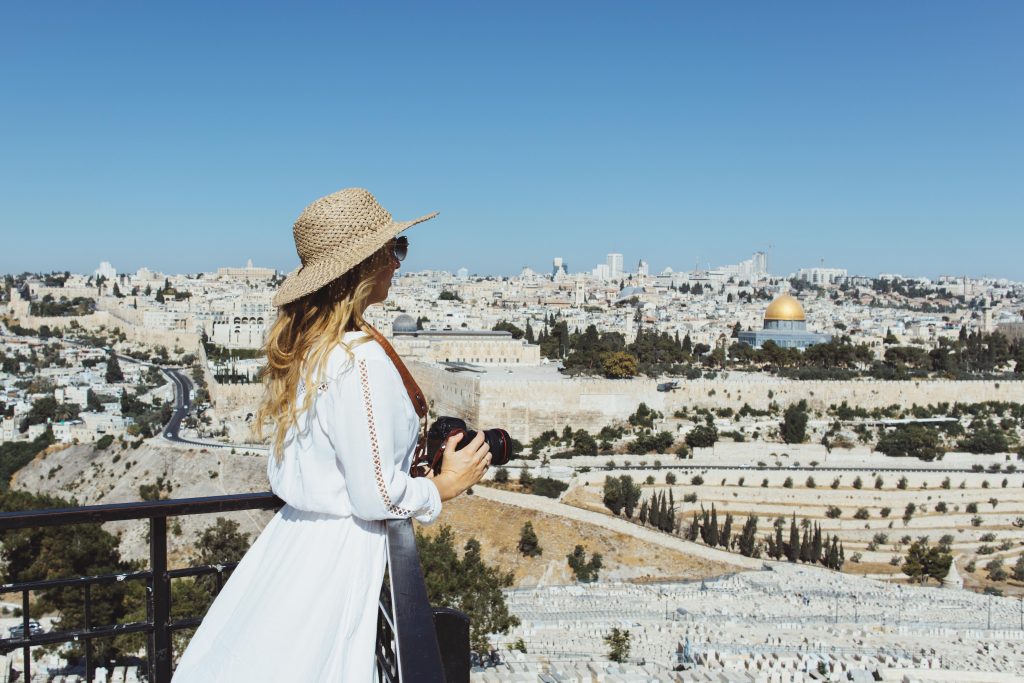 Other day trips from Tel Aviv include:
10. Visit the Dead Sea
Visiting the Dead Sea is another Israel must-do, and again, you can take a day trip here from Tel Aviv. The Dead Sea is the lowest point on earth, situated 430.5 meters BELOW sea level.
With a salt concentration of 34.2%, it is almost ten times as salty as the ocean, making it a dream to float in. The salt and mud of the Dead Sea are said to have an array of health benefits, so make sure you lather yourself up for the best free spa treatment in the world.
For day trip options from Tel Aviv, check these:
Where to Stay in TEL AVIV
Shalom Hotel & Relax
During my five days in Tel Aviv, I stayed at the 4-star boutique establishment, Shalom Hotel & Relax. The hotel itself is just across the road from the beach, and from the breezy rooftop terrace, you could even catch a glimpse of the sparkling Mediterranean Sea.
It was the little details that really made this hotel memorable, such as being greeted upon arrival with macaroons and a glass of wine, receiving free daily 15-minute massages and enjoying a nightly happy hour.
The buffet breakfast at the hotel was one of the best I've had. There was a delicious selection of home-made granola, roasted vegetables, an array of freshly-squeezed juices, flavoursome salads and made-to-order egg dishes.
Check rates and availability of Shalom Hotel & Relax here.
For other accommodation options in Tel Aviv, compare hotels here
Important things to know when visiting tel aviv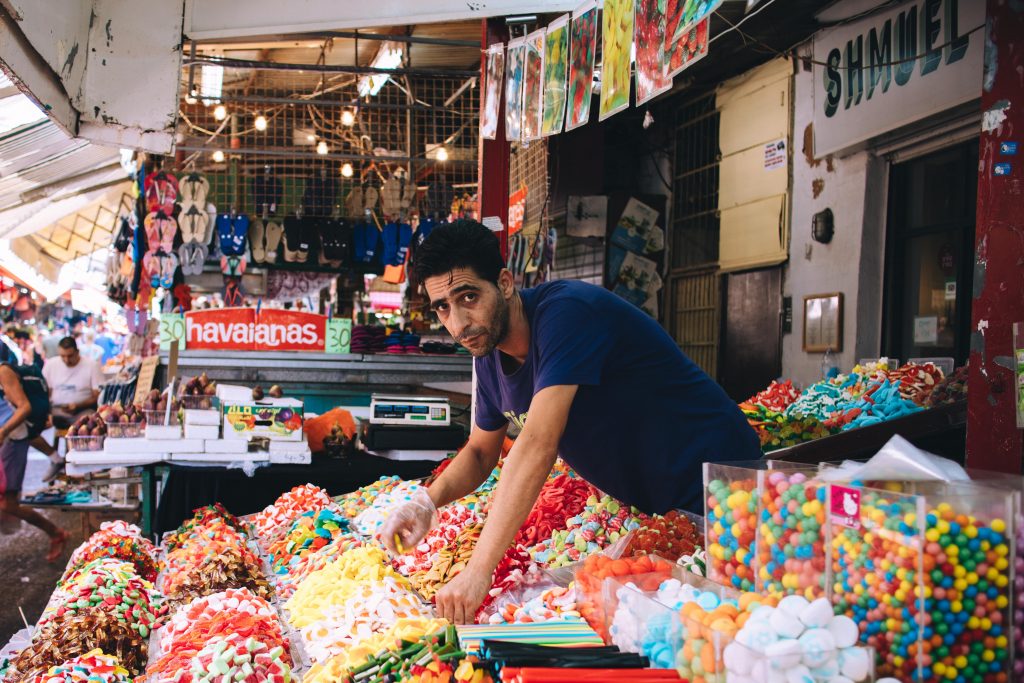 What is the currency in Israel?
The currency used in Israel is the Israeli Shekel. Unlike some of its neighbouring countries, Israel is not a cheap country to travel. To give you an idea, the average cost for an inexpensive meal in Tel Aviv would be ₪60 or $17USD and a beer would be ₪28 or $8.00USD. Keep this in mind when budgeting for your trip.
Do you need a visa to travel to Israel?
Many countries have a visa-free agreement with Israel for visits up to 90 days but make sure you check the government website before visiting to know your visa requirements.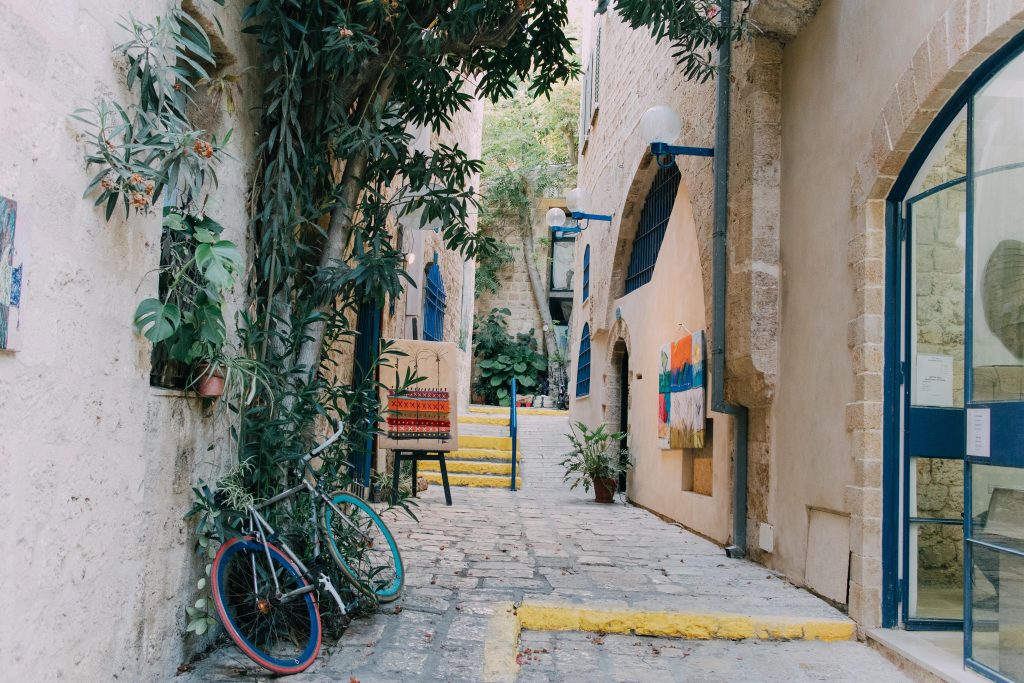 Should you get your passport stamped in Israel?
Make sure you don't get your passport stamped as this will make it very difficult for you to enter into a number of countries in the Middle East. Nowadays, the Ben Gurion Airport doesn't stamp passports and entry and departure records are printed on small slips of paper. However, if you arrive at a different port of entry, this might not be the case.
Security at Tel Aviv airport is extra tight. Make sure you arrive at the airport at least three hours early when departing from Israel as security checks do take a lot longer than normal.
Should you get travel insurance when travelling to Israel?
Make sure you have travel insurance. I recommend either SafetyWings or World Nomads, depending on if you're bringing tech gear.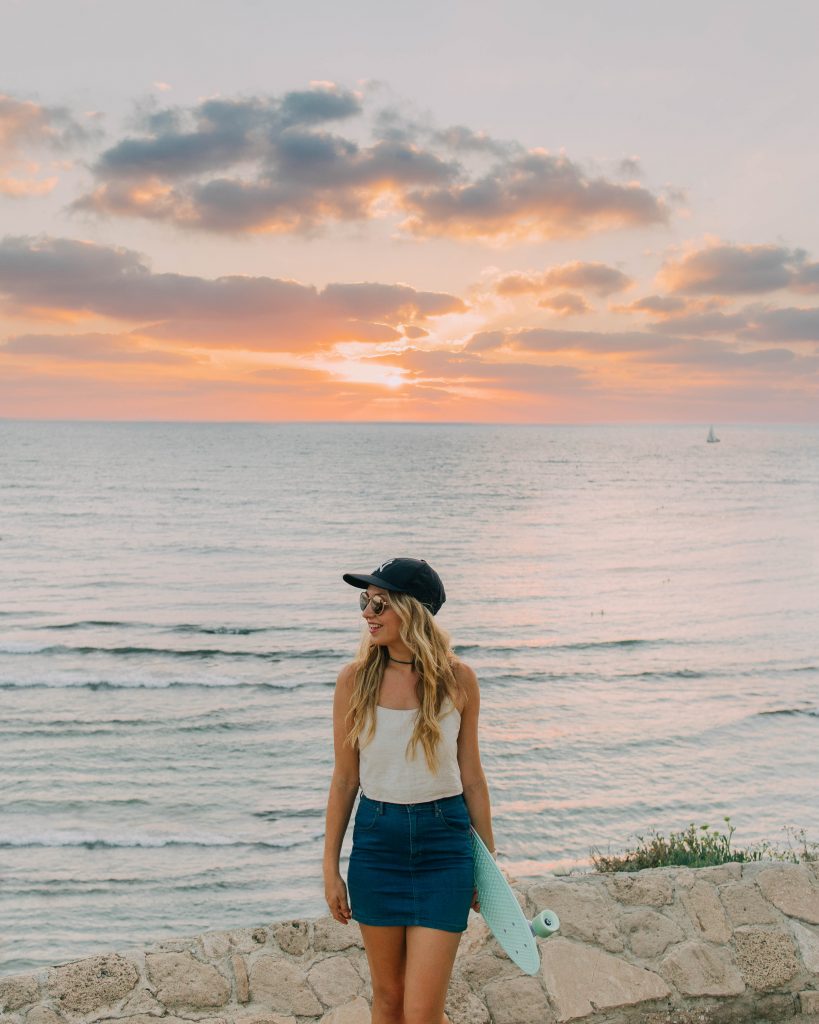 how to get to tel aviv
Cathay Pacific have just started direct flights between Hong Kong to Tel Aviv, which run 4 times a week. This makes it a lot more straightforward to get to Israel from Australia, New Zealand or anywhere in Asia!
It also helps that Cathay Pacific is one of the top-rated airlines in the world (not to mention one my personal favourites), making the long plane journey a lot more bearable. In fact, you can check out my full experience of  Cathay Pacific's Business Class if you want to find out why.
DISCLAIMER: I realize the current situation with Israel/ Palestine is a very fragile topic. Please note that nothing written in this article has been intended to make any sort of political commentary or offend anyone reading it.
For more Middle East travel, read these posts next:
Liked this guide on unique things to do in Tel Aviv? Pin it for later!