Visiting Hungary's stunning capital city? Check out my list of 30 unique things to do in Budapest during your visit!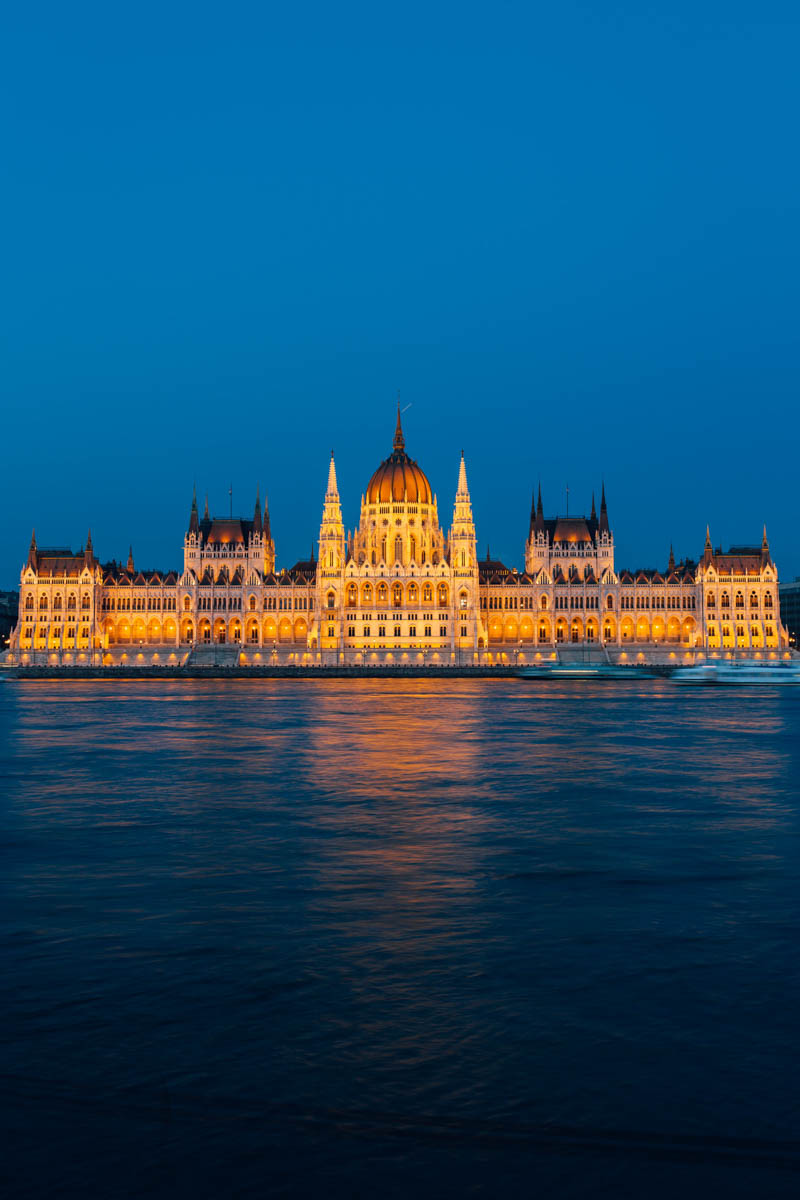 Disclosure: This post contains affiliate links, which means I make a small commission at no extra cost to you if you kindly choose to book via my links!
There is no European city that has engulfed my heart the way Budapest has. As someone with an insatiable desire for discovering the unknown, it is seldom that I frequent the same city over and over again.
The fact I've returned to Budapest six times (strictly for pleasure) should be enough to demonstrate my infatuation with this city. With each visit, I discovered more and more unique things to do in Budapest. I simply had to compile them all in a list!
From thermal baths to buzzing ruin bars, underground caves to Neolithic castles, and sumptuous food to impressive coffee, the capital of Hungary has a little something for everyone. Happy exploring!
Getting around Budapest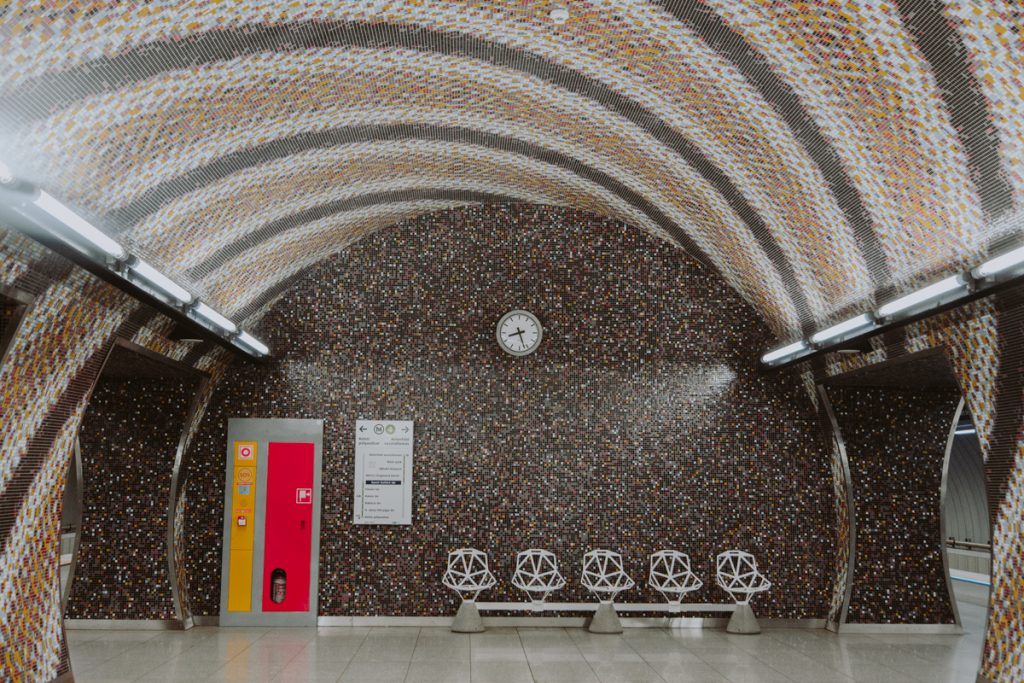 One of the things I love most about Budapest is how easy it is to get around. The city is extremely walkable and has a fantastic public transport system. You do not need to rent a car unless you are planning to travel outside of the city.
If you want to make the most of your time in Budapest, I'd recommend purchasing a Budapest Card for the duration of your visit. These cards will grant you unlimited public transport around the city. You'll also get a free walking tour, free entrance to Lukács Thermal Bath and several museums and 50% discounts on many attractions.
How to get from the Budapest Airport to the City Center
The easiest way to get from the Budapest airport is via shared airport shuttle, which costs €10.50 and will drop you off at your accommodation. Once you are in the city, you can use the expansive system of metros, trams and buses by purchasing tickets at any of the stations. Single tickets cost 350 Hungarian forints.
First time in Budapest? Start here: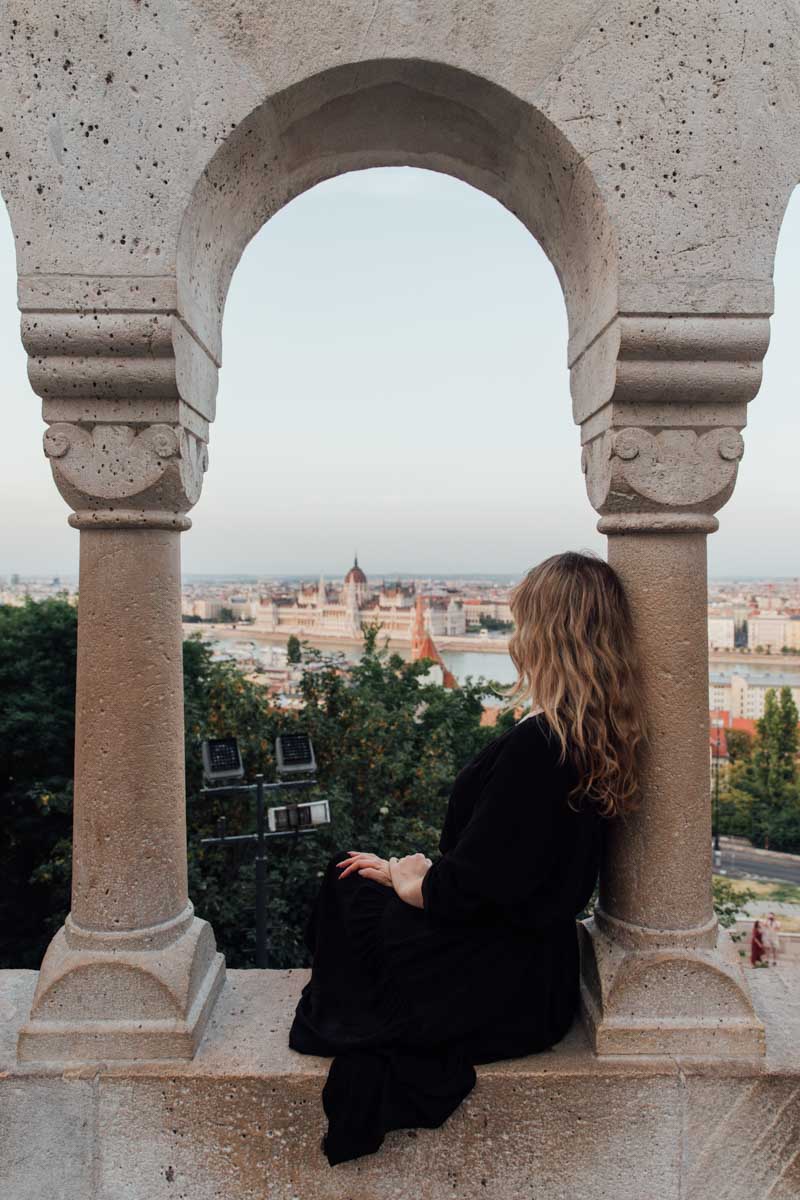 If it's your first time visiting Budapest, you may want to get started with a city sightseeing tour. The tour will last around 4 hours and will take you through the biggest highlights of the city. If you are limited on time, this is great way to tick off some of the best things to do in Budapest!
Where to stay in Budapest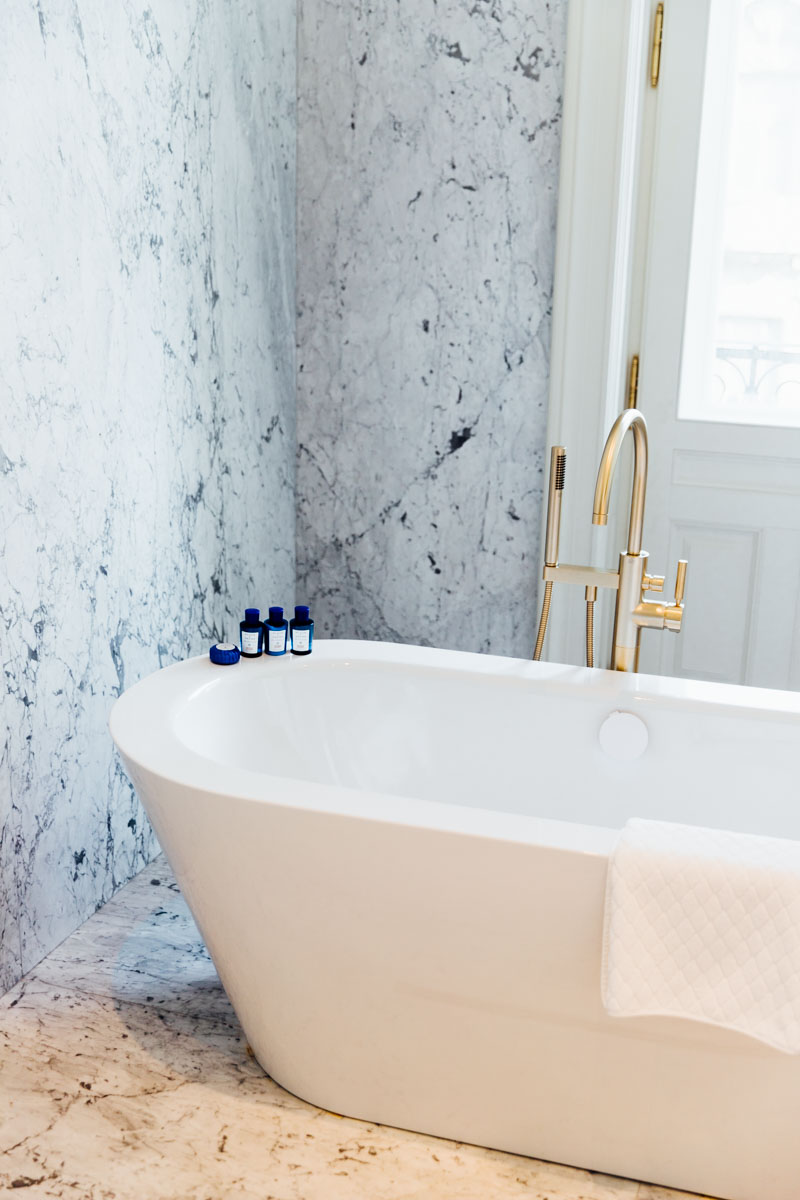 If you want to browse a curated selection of the very best hotels in Budapest, I'd recommend checking out Safara. Booking through Safara means you get the best hotel rates as well as 10% credit back from every stay. The platform is currently invite-only, and if you use this invite link to sign up you'll get $50 credit to spend on your first stay!
Alternatively, you can browse my list of places to stay in Budapest to suit various budgets.
30 Unique Things to Do in Budapest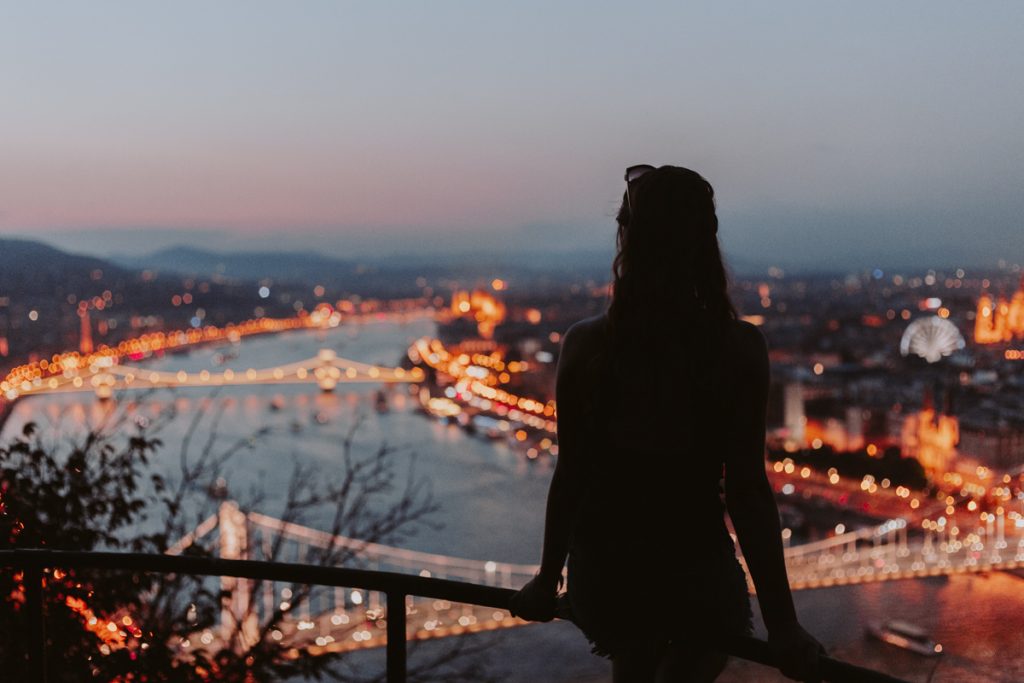 Whilst I wish I could personally take you around and show you all of my favourite spots in this vibrant capital, instead I'll give you the next best thing… A list of all my top things to do in Budapest!
1. Take a cruise along the Danube

My number recommendation of things to do in Budapest is taking a boat ride along the Danube River at night time. The city is home to what I believe to be the most beautiful parliament building in the world, and seeing it illuminated from the banks of the river is a particularly magical experience.
For just €19.50, you can book an evening sightseeing cruise that comes with unlimited prosecco. Or, treat yourself to a dinner cruise that includes a multi-course meal and live entertainment including musicians, folklore dancers, and an operetta.
2. Go caving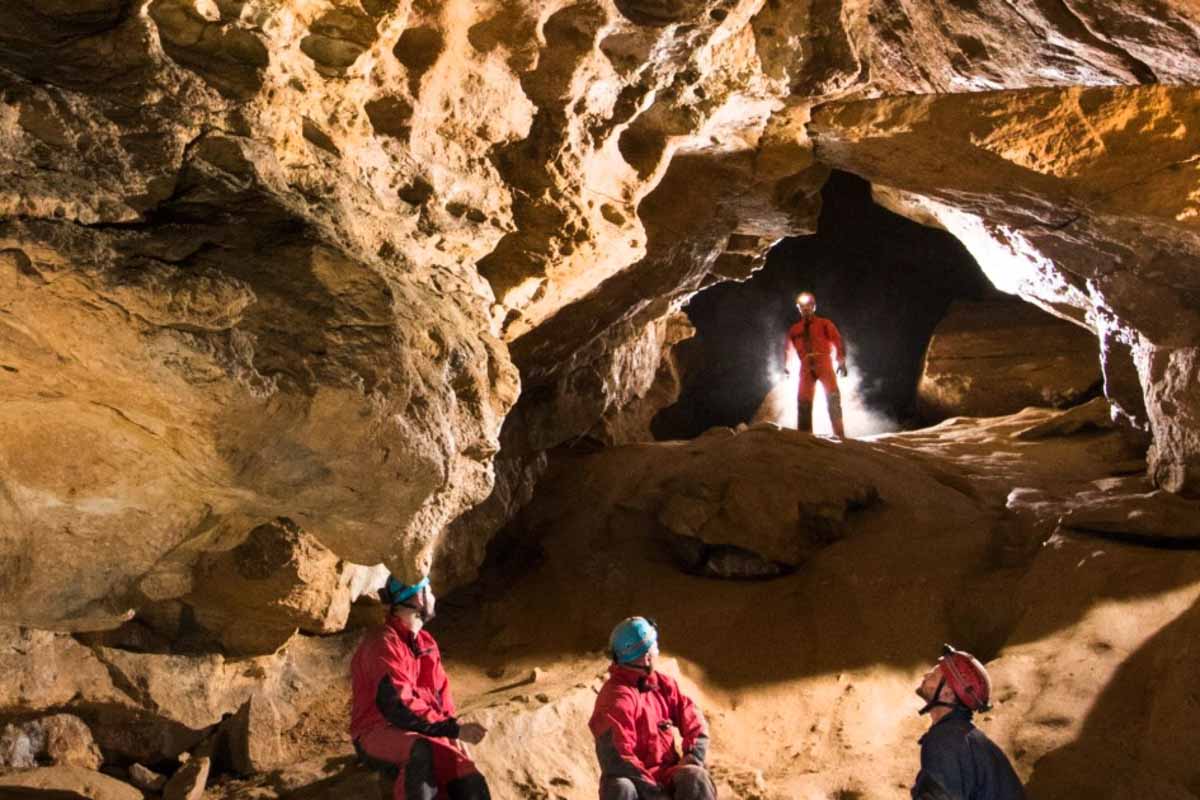 Not many people know about the extensive cave system situated under the city of Budapest. Fewer know that you can actually go caving through the system! If you want a truly unique thing to do in Budapest, you can book this epic 3.5-hour caving experience .
On the tour, you'll get to discover the source of Budapest's hot springs and check out incredible limestone rock formations left behind by geological activity.
3. Watch the sunset from Gellert Hill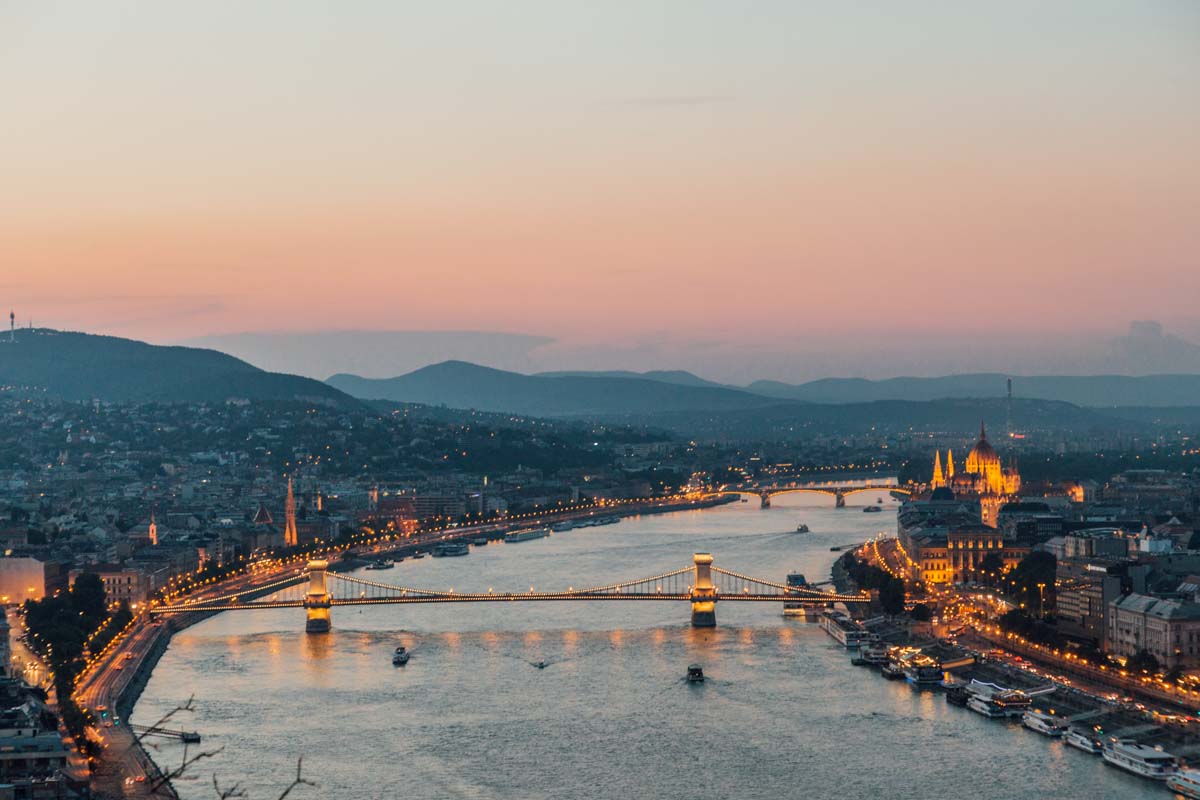 First on my list of things to do in Budapest is taking a stroll up to the top of Gellert Hill for ultimate panoramic views over the city. This is easily my favourite spot in the whole of the city!
My recommendation? Bring up picnic supplies and a bottle of wine and settle in for the evening to watch the magic of the sun setting below the horizon before the twinkling lights of the city switch on.
4. Grab a Gelato at Füge Shop and Café
At the top of Gellert Hill, there is a little gem of a shop only really known among Budapest locals. Füge Shop and Café offers a lovely selection of gourmet food products (perfect if you've forgotten picnic supplies).
More importantly, it serves up some of the city's best gelato. If you've just hiked up Gellert hill during the summer, a gelato REALLY hits the spot. The white chocolate hazelnut pistachio flavour is the stuff dreams are made of.
5. Spend the afternoon in the most stunning Public Library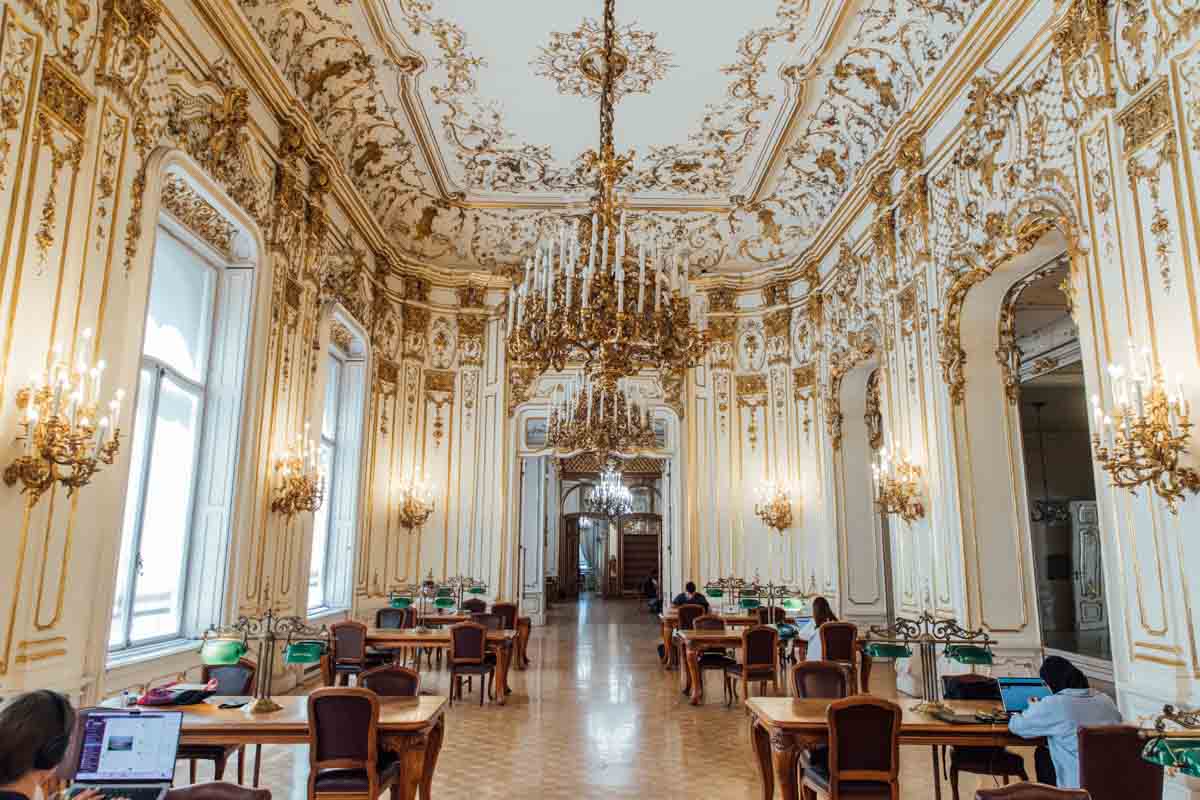 Out of all the unique things to do in Budapest, visiting the Metropolitan Ervin Szabó central library is easily one of my favourites. This public library is housed in the neo-baroque Wenckheim Palace, which was built back in 1887.
Although most of the building functions like a regular library, the fourth floor is where you can see the palace preserved in all of its original splendour. To visit this section, you can purchase a tourist ticket from the library reception for HUF 1500 (€3.67). People even come to this magnificent space with books and laptops and use it as a place to study!
Library Address: 1088 Budapest, Szabó Ervin tér 1
6. Eat Langos from the Central Market Hall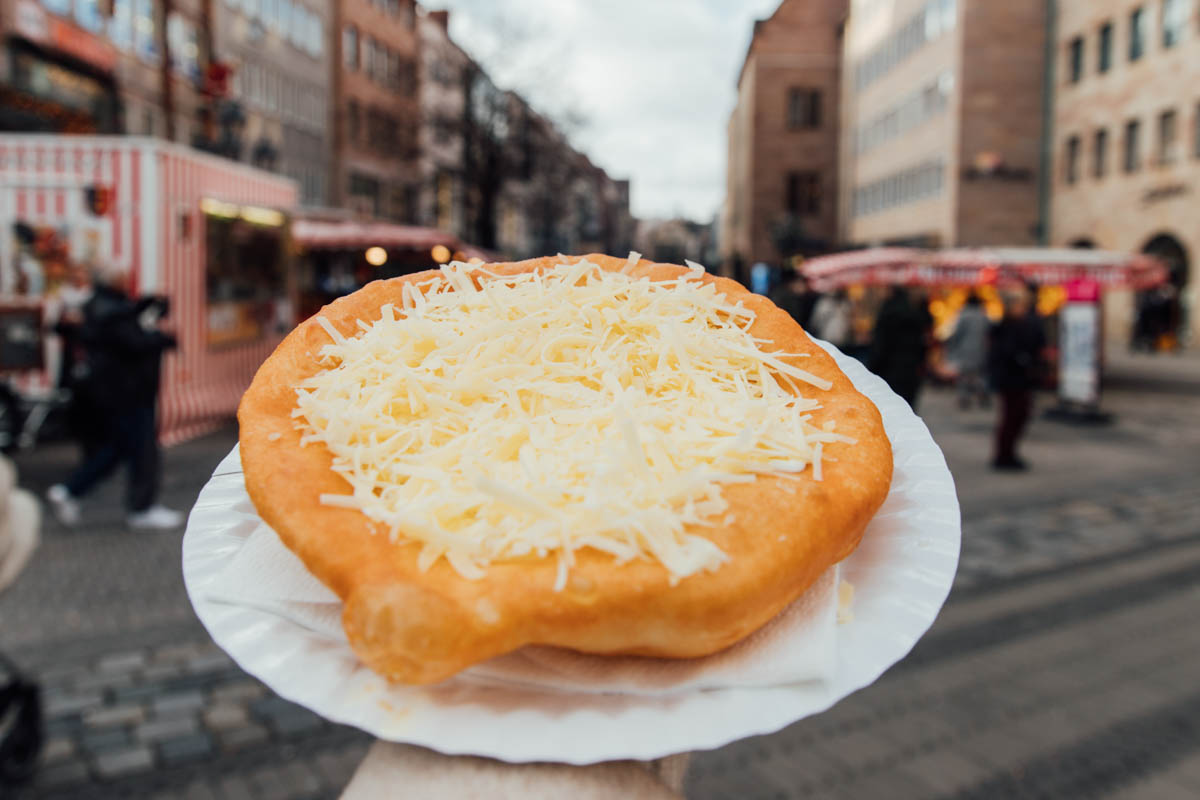 You can't leave Budapest without sampling one of the country's most loved street foods! Quite simply, langos is a deep-fried dough that is often topped with lashings of garlic, cheese and sour cream.
The top level of the Central Market Hall is one of the most popular you can go to try this Hungarian speciality. You'll also find street vendors throughout Budapest selling langos.
To sample more of the very best Hungarian specialities around Budapest, you can't beat booking a private food tour with a local guide!
7. Explore the grounds of Buda Castle

Built in 1749, this impressive Baroque palace really is a sight to behold. Perched high above the city, it's hard to decide what is more impressive- the Castle, the grounds, or the views. You can catch a funicular or you can walk up to Buda Castle, where the grounds are free to walk around.
If you want a more in-depth glimpse into the castle's history, I'd recommend visiting with a tour guide. This 3-hour guided tour includes a visit to the Castle district as well as many of Budapest's other key sights.
8. Visit the most beautiful cafe in the world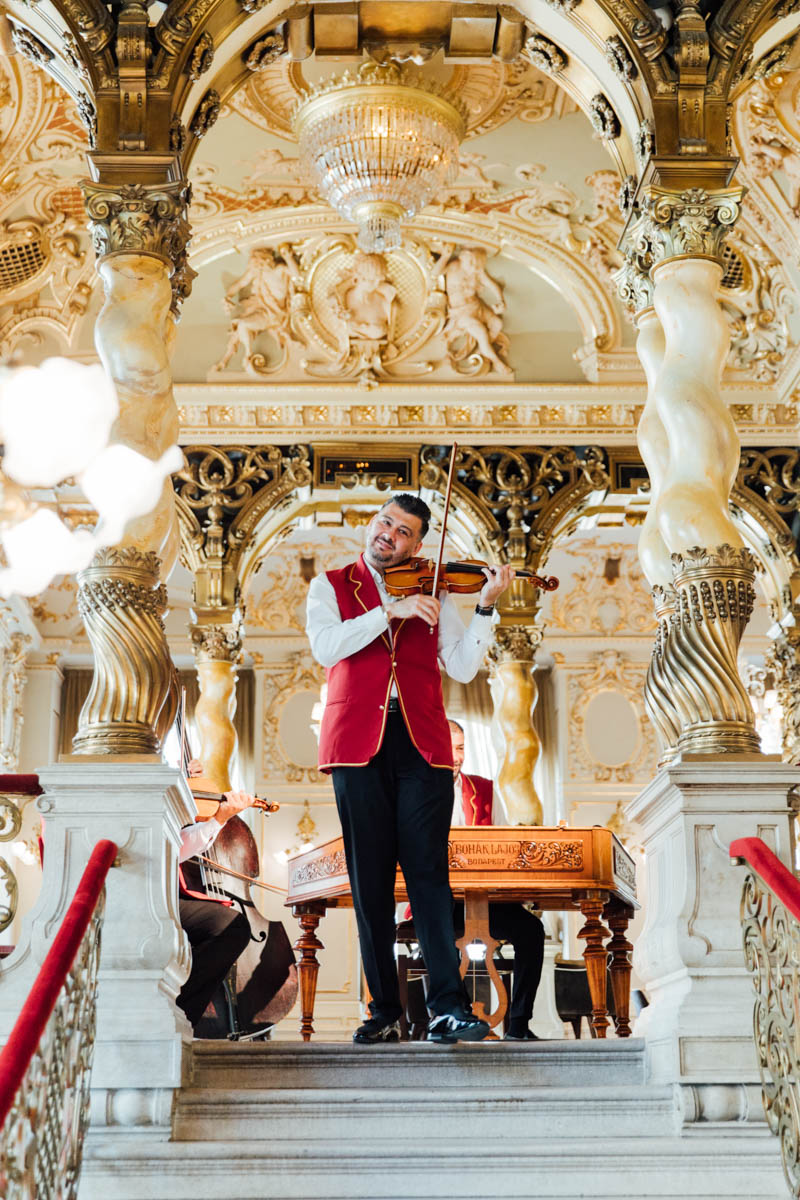 The New York Cafe in Budapest has quite literally been named the most beautiful cafe in the world. Step through the doors and you'll feel like you've entered a film set.
Opened back in 1894, this traditional coffee house has been a meeting hub for people for many years. Nowadays, it caters mostly to tourists but is still as beautiful as ever. To add to the enchanting atmosphere, every hour between 11am and 5pm, live gypsy music fills the air.
Prepare to pay extortionate prices (think €8.50 for a coffee), but I will say it's worth it for the experience. I'd recommend pre-booking a table online as the cafe is always very busy and this will save you waiting.
9. Sunset drinks at Duchess Bar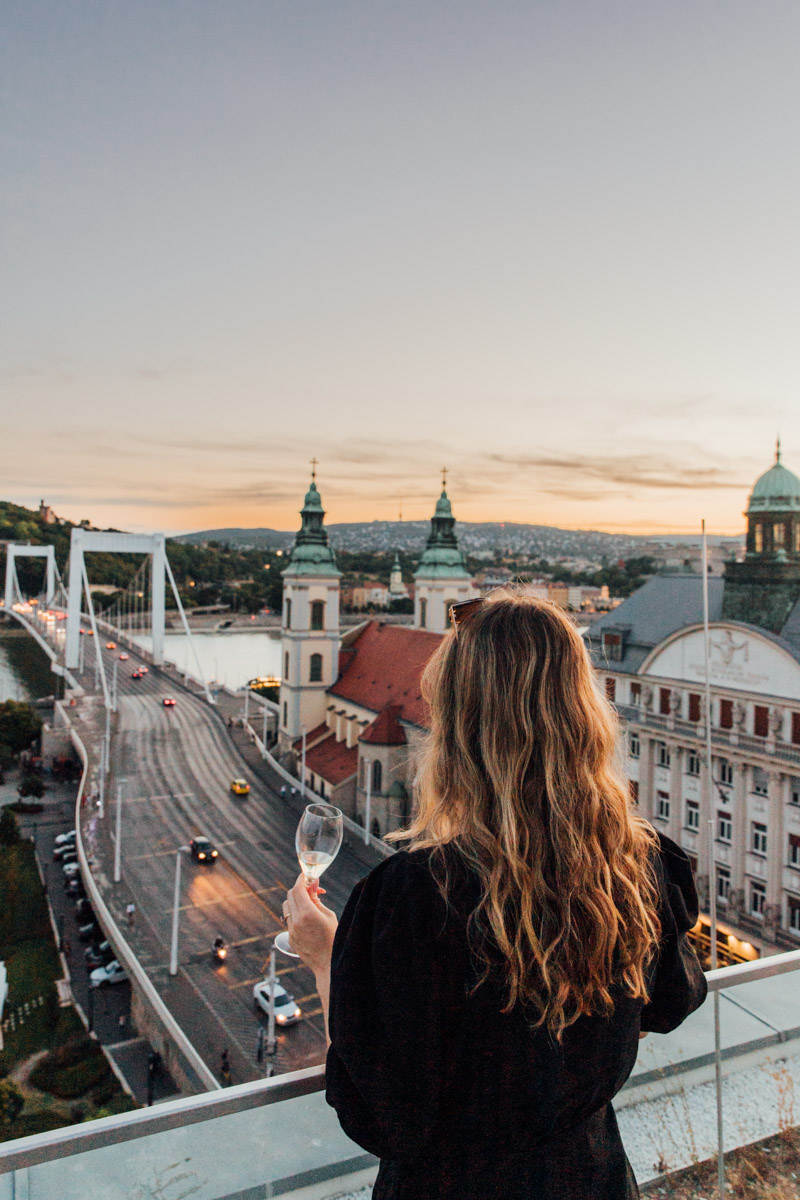 Hidden away on the top floor of the luxurious Matild hotel you'll find the most fabulous rooftop bar. The Duchess Bar, offering a range of handcrafted cocktails and spectacular views over Budapest, really is the perfect spot to come for a sundowner.
10. Check out the views from the top of St. Stephens Cathedral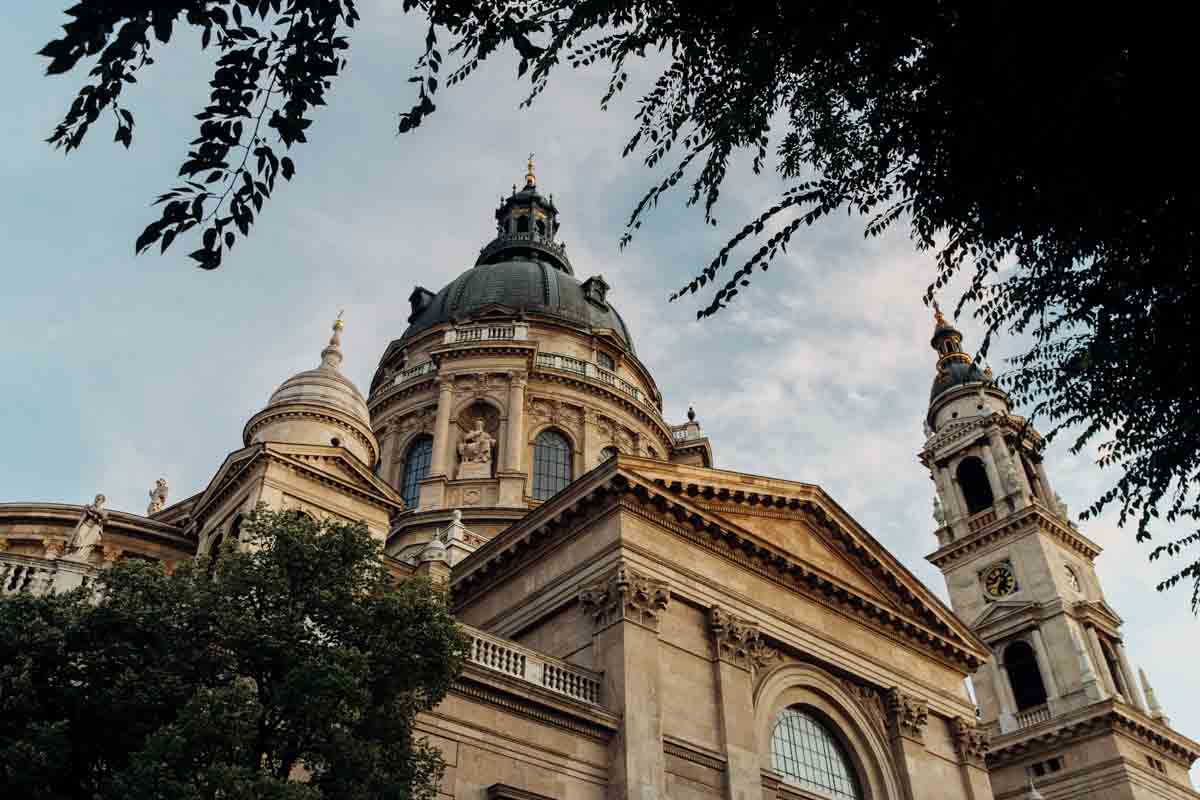 For a unique view over Budapest, head to the top of St Stephen's Cathedral for 360-degree views over the city. It costs just a couple of euros to head to the viewing platform (and a few more euros if you want to go inside the cathedral).
You can also pre-book a tour of the St Stephen's online to skip the line.
11. Eat rose-shaped gelato from Gelato Rosa

Combining two of life's greatest joys- roses and gelato- can only end well. Gelato Rosa, located right next to the iconic St Stephens Basilica, serves up rose-shaped Gelato that actually tastes as good as it looks. The salted caramel and white chocolate lavender flavours are to die for.
12. Try the macaroons at Chez Dodo

Whilst you are in the area, drop by Chez Dodo to sample some of Budapest's best macaroons. They are always experimenting with new flavours. When I was last there, they had savoury cheese macaroon on offer (rest assured, they have plenty of classic flavours if you don't dare to go off-the-cuff).
13. Visit the Cat Café

Whether you are a crazy cat lady or just a kitten enthusiast, Budapest's Cat Cafe is the puuurfect place for you. Unlike many cat cafes around the world, there is no set fee to enter or time limit, so you can cuddle up to feline friends all day long.
Who doesn't want to enjoy their cappuccino surrounded by cute creatures that meow? This is certainly one of the more unique things to do in Budapest!
14. Do an escape room
Given Budapest is the place where the humble Escape Room originated from, you'd be right to guess that they have some pretty epic rooms on offer.
If you've never done an escape room, it basically involves getting locked in a themed room and using clues to escape in under an hour! It's both a great and terrible team-bonding experience.
15. Eat at the best vegan restaurant in town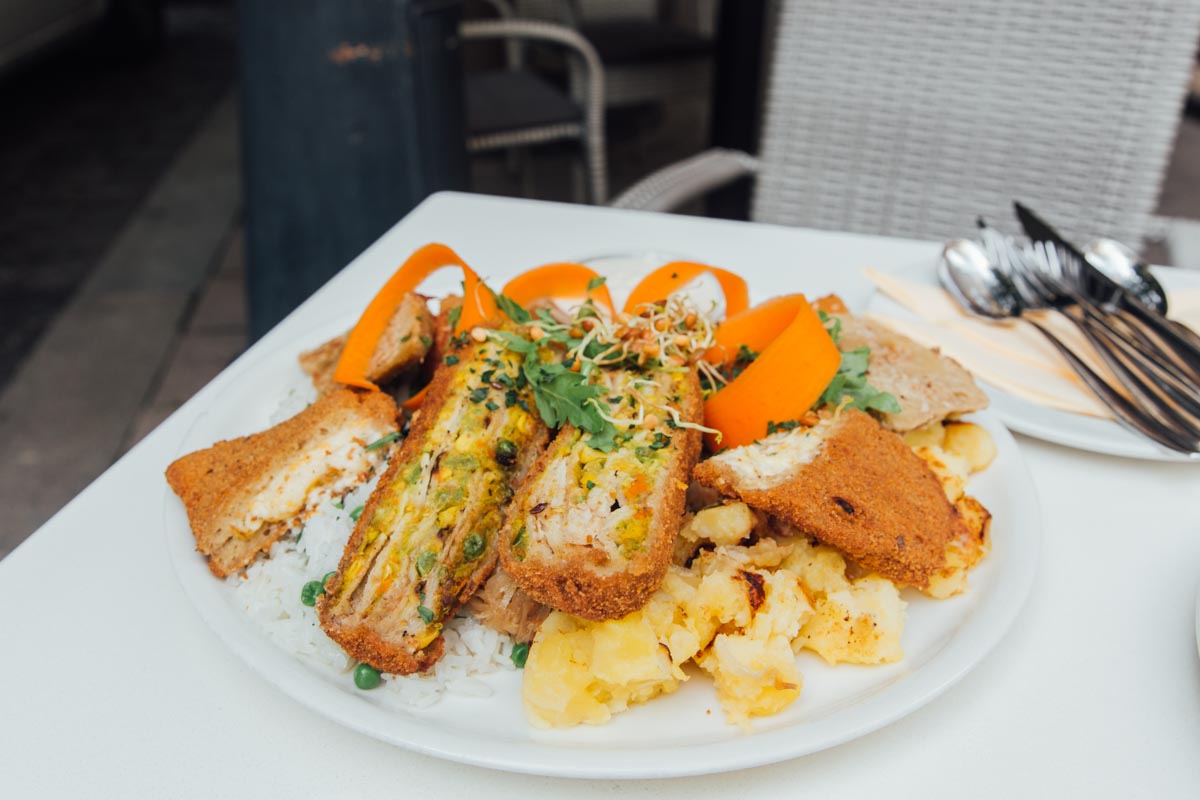 I can almost guarantee that even if you are a meat-lover, you won't leave this place disappointed. Unlike your typical superfood tofu-and-kale vegan restaurant, Napfenyes Restaurant serves up generous portions of hearty meals. It will really have you questioning how meat is not present in such dishes.
15. Indulge in a day at the Gellert Spa

If you want a day filled with both history and relaxation, Gellert Spa is the place to go. Founded 100 years ago in 1918, the famous art nouveau thermal baths consist of 10 pool of various sizes and temperatures.
In my opinion, they are the most unique and stunning baths in Budapest, and are definitely worth spending the day at.
16. Grab a coffee from My Little Melbourne
Caffeine-lovers, Budapest has your coffee needs sorted. My Little Melbourne is a quaint little coffee shop opened up by Australians that serves up some of the best flat whites in town. You can even grab a smashed avo on toast whilst you are at it.
17. Have brunch at Portobello Coffee and Wine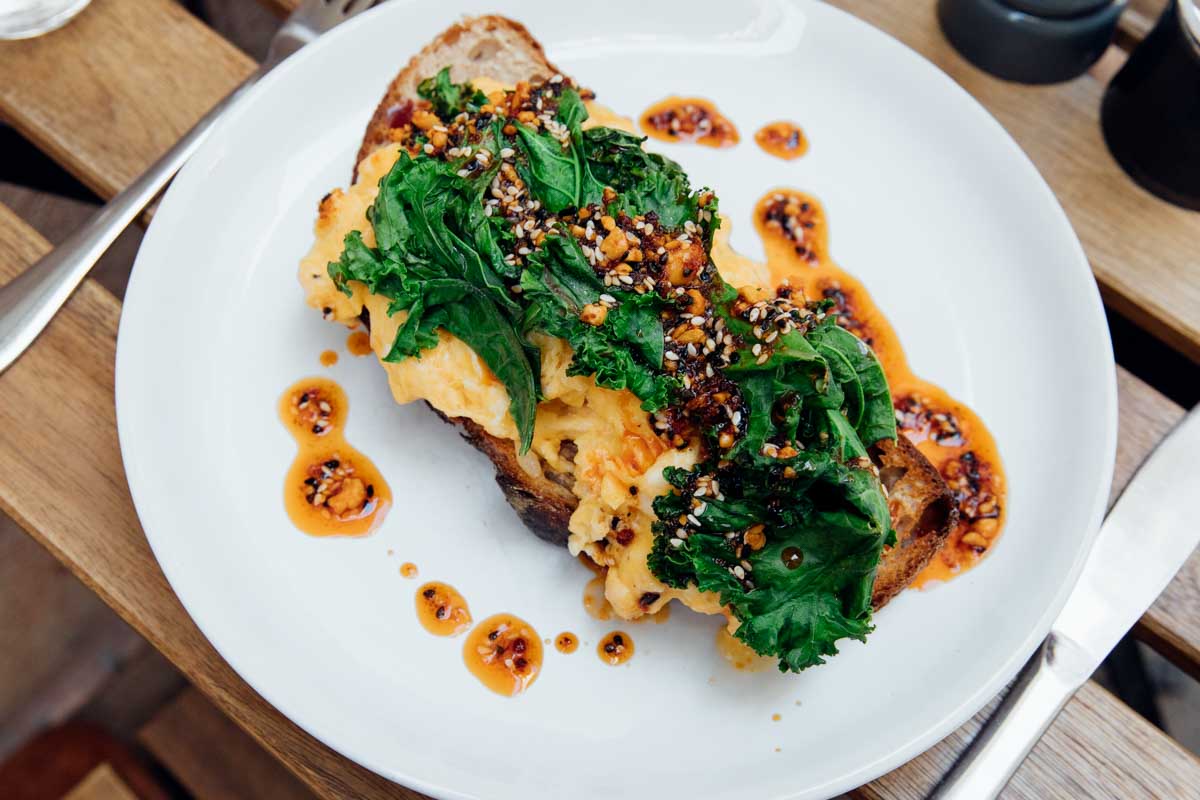 Speaking of brunch foods, Portobello Coffee and Wine is definitely the crowd-favourite in this department. The food here is nothing short of phenomenal.
Try the creamy cilbir eggs, served with a thick hunk of sourdough bread, or the flavour explosion of chilli scrambled eggs with greens and raclette. The coffee is equally as impressive.
18. Head to the famous Széchenyi Thermal Bath

The most iconic of Budapest's Thermal Baths, Szechenyi is Europe's largest thermal spring bath, comprising of 3 outdoor and 15 indoor pools. If you are planning to go, you are best to pre-book tickets so you can skip the line and get the best price.
19. Attend a "Sparty"
If you want a very unique nightlife experience, on Saturday evenings in Summer, the Szechenyi baths transform into the wildest party venue town. I haven't personally been to a "Sparty" as they call them, but I hear they are quite the experience!
20. Have a traditional feed at Hungarikum Bistro
For a taste of true Hungarian cuisine, you can't go past Hungarikum Bistro. Here, you can dine on top of red-and-white checkered tablecloths, eat goulash and drink Schnapps.
This restaurant is always bursting with tourists, but for good reason. Make sure you make a reservation in advance to make sure you can get a table!
21. Walk through the park at Margaret Island
Located in the Danube River, Margaret Island is a great place to go to escape the hustle and bustle of the city and have a tranquil escape. As well as lots of parkland to stroll through, you'll also find a musical fountain, a small zoo and even swimming pools and thermal spas situated on the island.
22. Check out the famous Szimpla Ruin Bar

Budapest's unique and thriving nightlife is mostly attested to the phenomenon of "ruin pubs" that have popped up all over the city. Many of the city's buildings, which were abandoned post-war, have now been transformed into distinct nightlife spots.
The most renowned ruin pub in Budapest is Szimpla Kert, a once derelict space which is now filled with works of art made from junk.
If you want to check out more of the best ruin bars in the city, I'd highly recommend going on a Budapest pub crawl! For just € 10.50, you get access VIP access to multiple bars and clubs, 1 hour of open bar and free shots all night. This is also a super fun way to meet people!
22. Go thrifting
Budapest's creative scene is thriving, and this even reflects in the type of stores you find around the place. It's more common to find vintage and thrift stores than big department stores in the city.
You'll have no issues unleashing your inner hipster and scoring some timeless bargains. Retrorock Vintage Store is my personal favourite, and PSTR Store is also worth checking out.
23. Explore the beautiful Fisherman's Bastion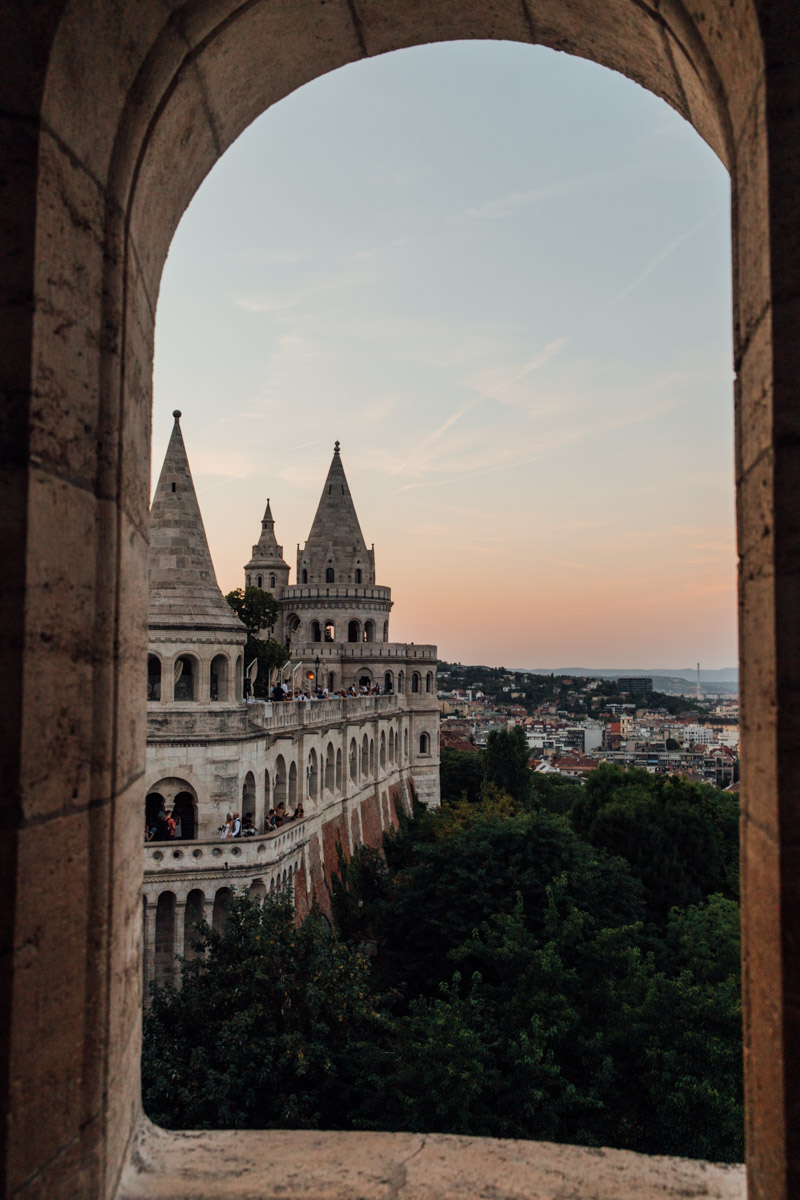 Built in 1905, this unique neo-Gothic structure was built as a viewing platform and does, in fact, provides some of the best views over Budapest.
Some find Fisherman's Bastion reminiscent of medieval times and others say it looks straight out of Harry Potter. Whichever way you view it, it is a stunning place to explore, particularly at sunset.
24. Try Chimney Cake from a street vendor
One thing you simply have to do in Budapest is try is try trdelnik (or chimney cake in English). This delicious rolled dough is wrapped around a stick, grilled then rolled in sugar and topped with other various things.
I'd be very impressed if you catch a waft of the smell when passing by a stand and AREN'T tempted to indulge in the sweet treat!
If you want a truly unique Budapest experience, sign up for a chimney cake workshop! Here, you'll learn how to prepare and bake your own chimney cakes, learning the traditions behind the beloved Hungarian dessert as you go.
25. Catch a movie at the rooftop cinema
Come summertime, everyone comes out of hibernation and Budapest becomes a hive of outdoor activities. The Budapest Rooftop Cinema has become a favourite of these activities, and is a dreamy place to watch films under the starry skies.
All summer long, the venue hosts alfresco screenings of movies, both new and old, amidst panoramic views of the city skyline.
26. Attend Sziget Festival
Did you know that Budapest is host to the world's 7th largest music festival, drawing in up to 400,000 attendees every year? Sziget is a week-long music festival that overtakes a 108-hectare island on the Danube every year, drawing in massive headline acts from all over the world.
I've been two years in a row and I couldn't recommend this festival more. If you want to find out more, check out my Sziget Survival Guide, which outlines everything you need to know about this epic festival!
27. Visit the House of Terror
House of Terror is a museum located at Andrássy út 60 in Budapest, Hungary. It contains exhibits related to the fascist and communist regimes in 20th-century Hungary. It is also a memorial to the victims of these regimes, including those detained, interrogated, tortured or killed in the building.
28. Get a cocktail from Boutiq' Bar
Ranked among the top 50 bars in the world, Boutiq' bar knows how to do a gourmet cocktail. Come here to have world-class bartenders shake, stir and serve you up delicious cocktails made only with the finest seasonal ingredients.
The presentation of the cocktails is equally impressive- the cocktail I ordered came in test tubes resting on dry ice!
29. Go for a wine tasting in Budapest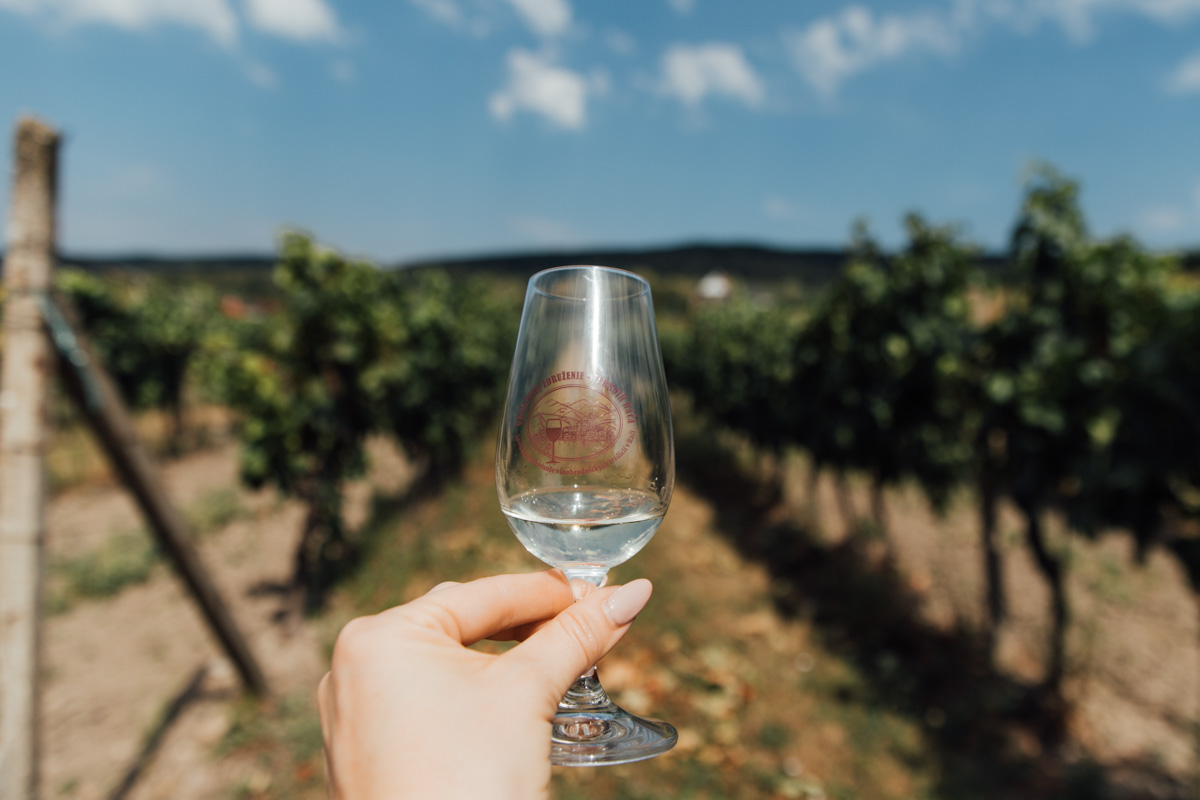 A little-known fact about Hungary is that it is home to 4 different wine regions. If you want another unique thing to do in Budapest, why not go sign up for a Hungarian wine tasting?
You'll taste 7 Hungarian wines from boutique wineries, sample products from regional farms and learn more about the wine industry from a local guide.
30. Take a day trip from Budapest to Bratislava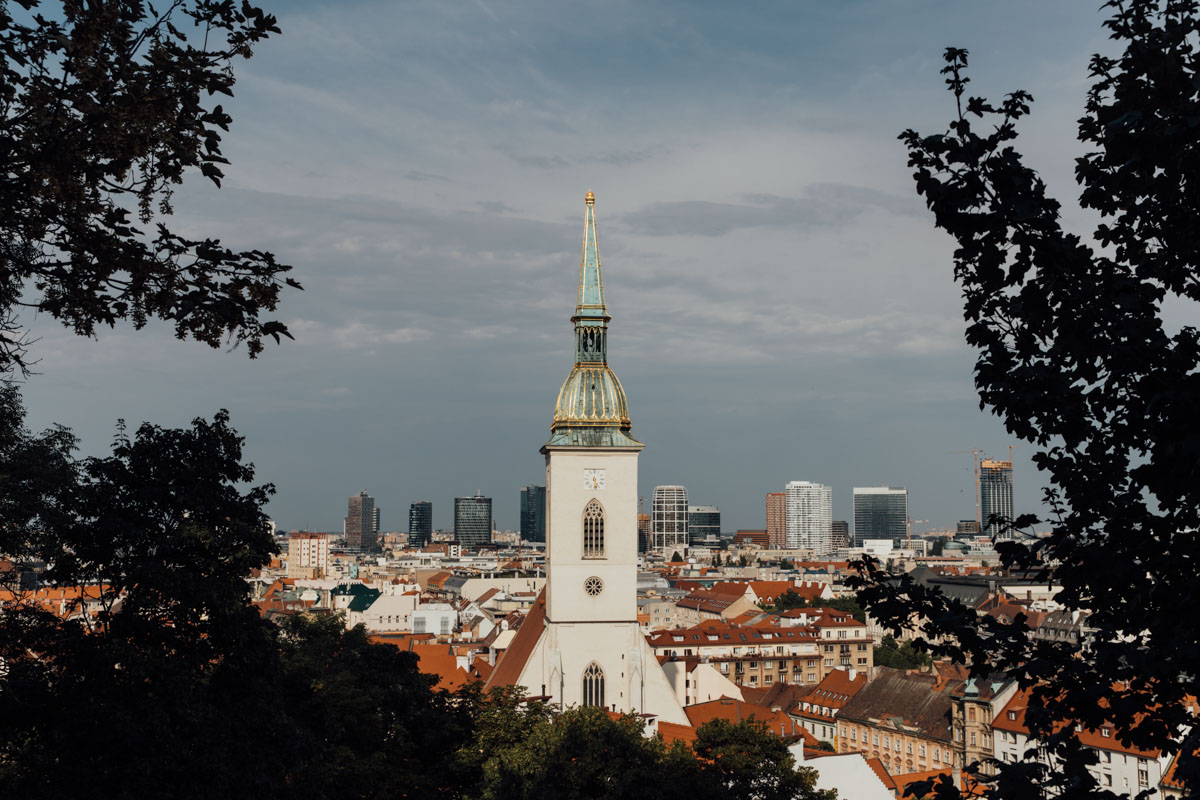 If you've exhausted this list of unique things to do in Budapest, then why not take a day trip to Bratislava? You can get to the capital city of Slovakia from Budapest by train in just over two hours. The old town of the city is brimming with brightly coloured buildings, narrow alleyways and an epic centrepiece of a castle on a hill.
If you want to opt for the hassle-free option, you can book a full-day tour to Bratislava which includes transfers from Budapest and a local guide.
Top Places to Stay in Budapest
Best Budget Hostel in Budapest
For the budget-conscious, Avenue hostel is well-equipped, comfortable and clean, has a very friendly atmosphere and is located centrally. I've stayed here numerous times when visiting Budapest and have always had a pleasant stay.
Check prices and availability for Avenue Hotel here.
Best Mid-range Hotel in Budapest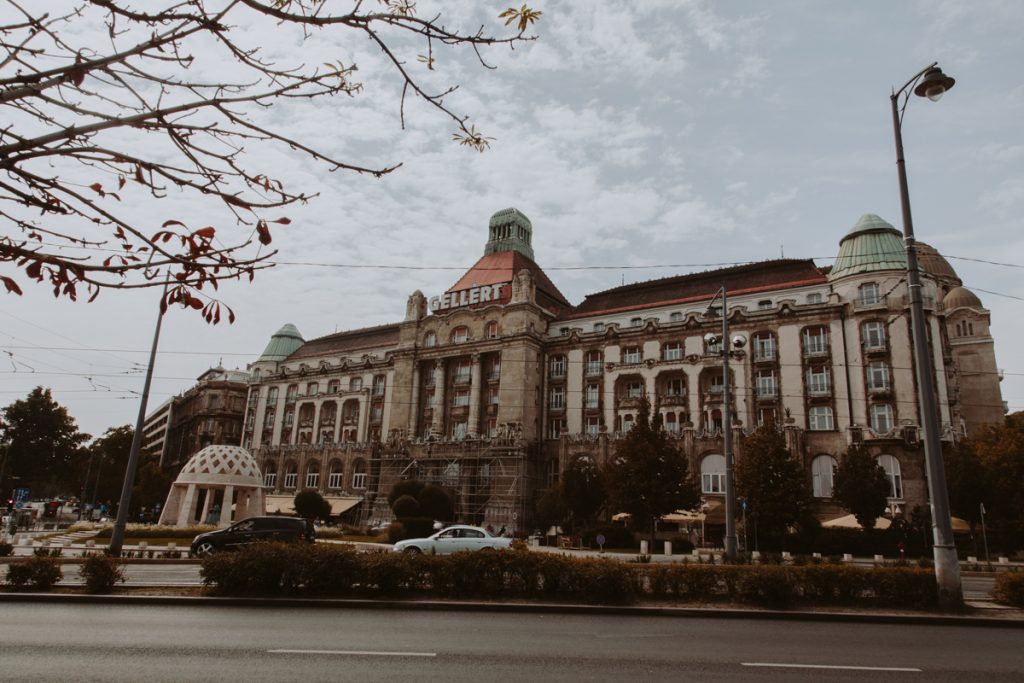 One of Budapest's most iconic landmarks, the Danubius Hotel Gellért was first opened in 1918 and still retains it's beautiful art nouveau charm. Onsite are also some of the most famous thermal baths in the city.
The prices to stay are pretty reasonable, considering the uniqueness of the hotel and the calibre of guests it's had through its doors (including American presidents and European royalty)!
Check prices and availability for Danubius Hotel Gellert here.
Best Luxury Hotel in Budapest
If you want to experience the height of luxury, you can't go past Four Season Hotel Gresham Palace. Located on the Danube River across from Budapest's magnificent Parliament Building, every detail of this property draws on the city's heritage and architectural grandeur.
Check prices and availability for Four Seasons Hotel Gresham Places here.

Travel Insurance for Budapest
I highly recommend getting travel insurance before ANY trip. World Nomad's offer the most flexible worldwide cover that I have come across, and you can purchase a policy online, even if your trip has already commenced. Otherwise, if you just want very affordable medical insurance, SafetyWings is a great option.
Like this article on the most unique things to do in Budapest? Pin it!
Have you already been to this stunning city? Let me know your favourite unique things to do in Budapest in the comments below!