Want to turn your passion for travel into a profitable business? This step-by-step guide will show you exactly how to monetize as a travel content creator in 2023!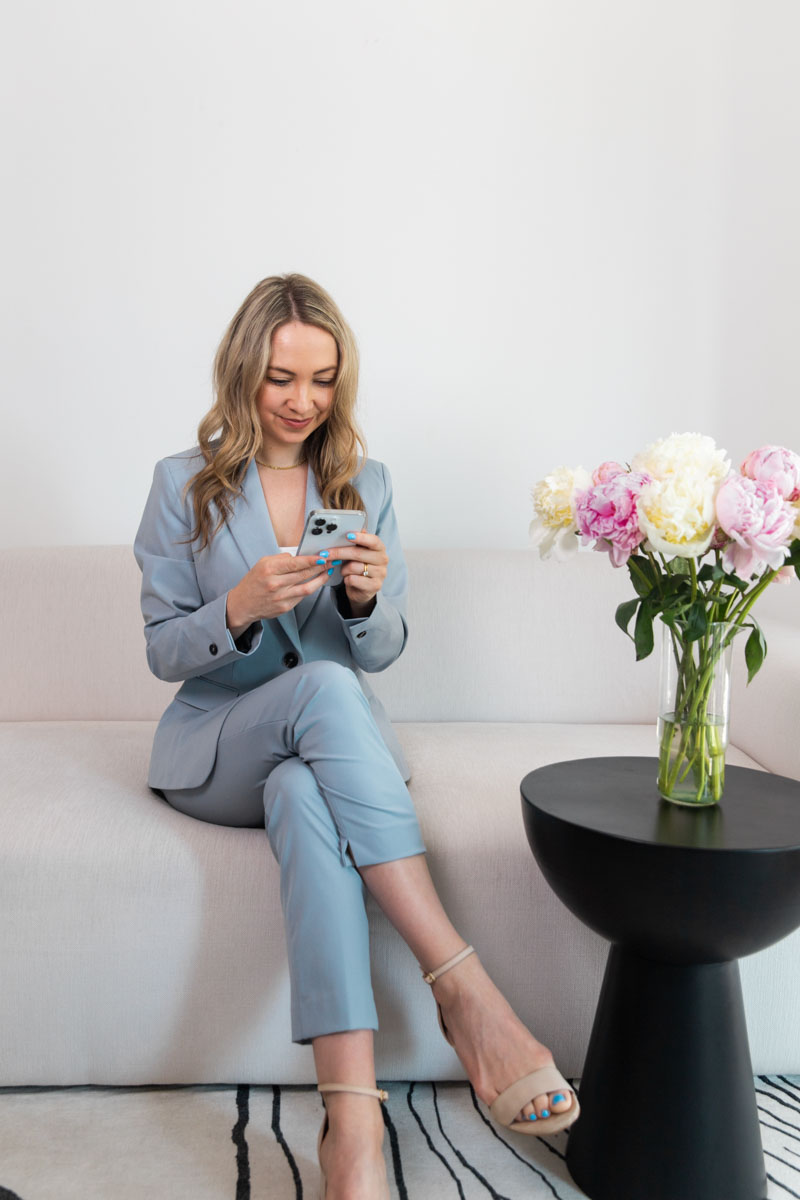 This post was kindly sponsored by Travelpayouts. However, as always, all opinions expressed are my own.
I have been a travel content creator for over 9 years now. While the industry has shifted a lot throughout this time, one thing has remained the same. Income diversification is the key to making travel content creation a sustainable job.
Whether you are just starting out on your content creation journey or you've been at it for a few years, these are my top 5 ways to monetize as a travel content creator in 2023:
PS. If you want an exact roadmap on how to start monetizing your travel content (even if you currently have zero followers), my Travel Creator Masterclass is now open for sign-ups!
1. Affiliate Marketing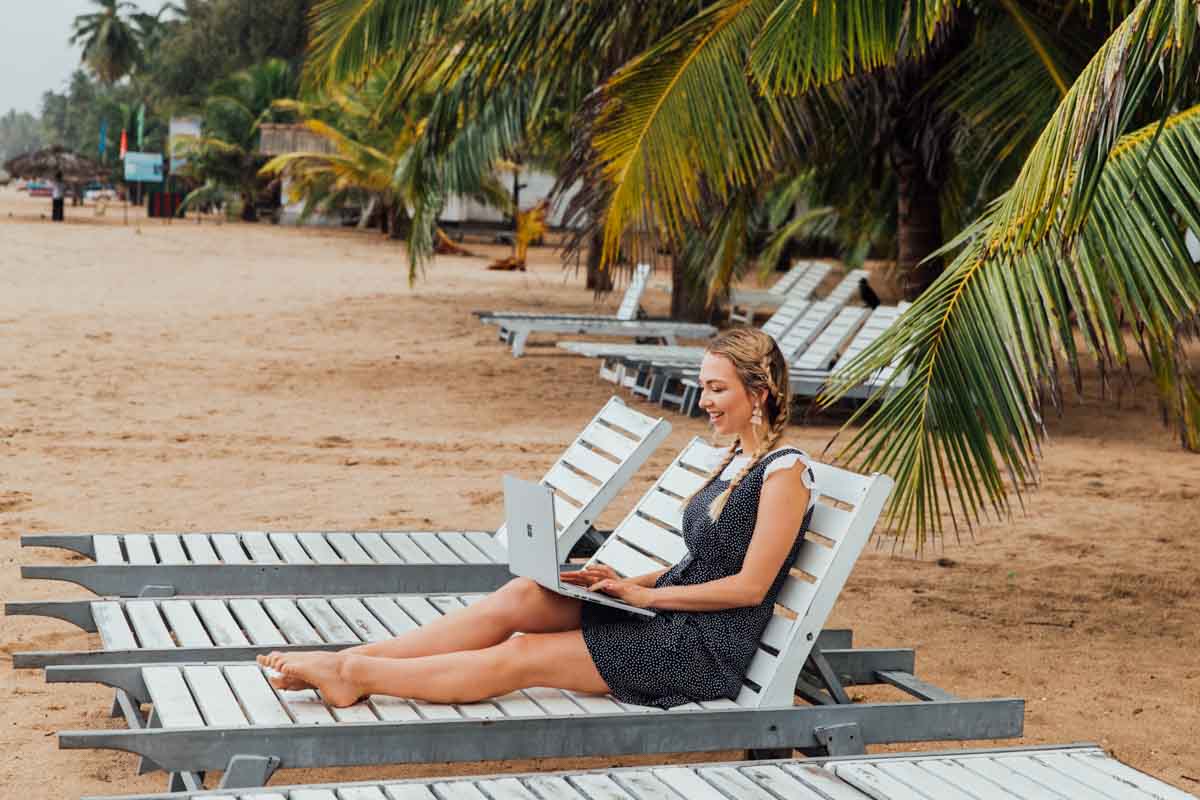 Affiliate marketing is one of the easiest ways you can start monetizing as a travel content creator. There is almost no entry threshold, which means you can start making money from making travel recommendations, no matter the size of your audience.
The great thing about affiliate marketing is that it can be done really organically. By recommending your favourite travel gear, a hotel you stayed at or a cool activity you took part in, you can generate income while adding value to your audience's travel experience.
How does affiliate marketing work?
Affiliate marketing works by partnering with brands to recommend their products or services through affiliate links. You can share these affiliate links on social media platforms or on a blog. Every time someone makes a purchase through your link, you earn a commission.
How do I get started with affiliate marketing?
1. Sign Up for an Affiliate Platform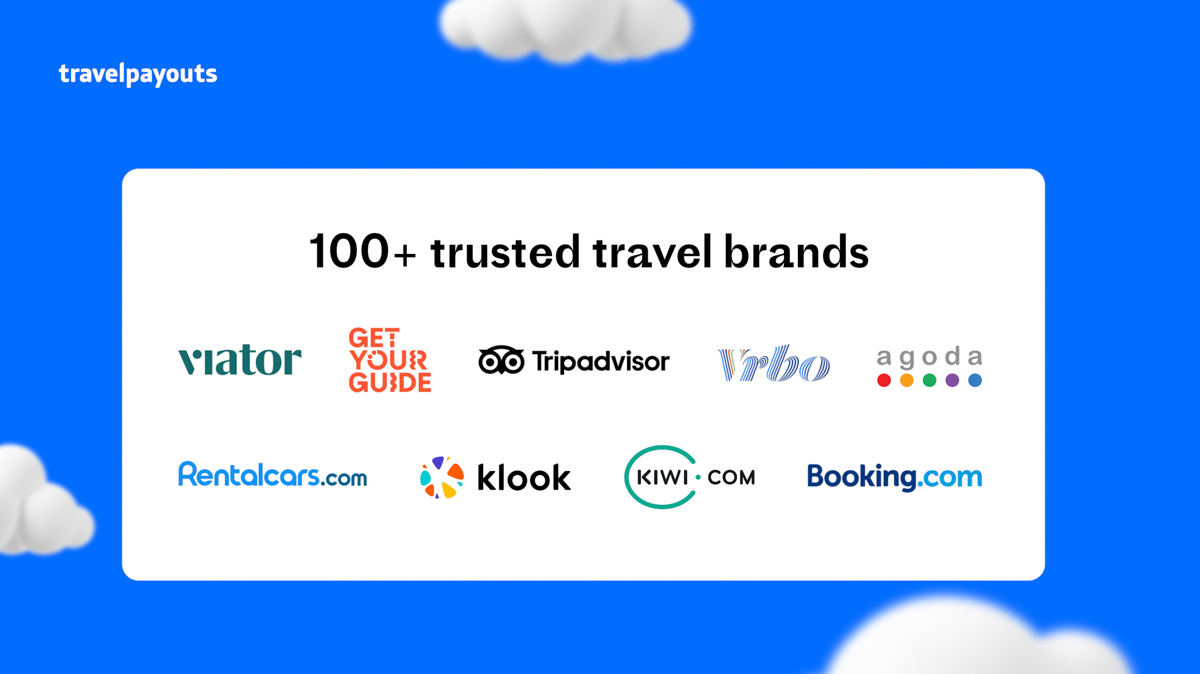 Getting started with affiliate marketing can be overwhelming as there are thousands of different affiliate platforms on offer. I would highly recommend using Travelpayouts. It is the most comprehensive platform for travel content creators as you can manage all your affiliate links in one place.
You can sign up for Travelpayouts here in less than a minute.
HOT TIP: Travelpayouts will give you a $25 bonus (on top of your first payment of $50+) if you use the promo code 'POLKADOT' when signing up!
2. Join Programs from your Favourite Brands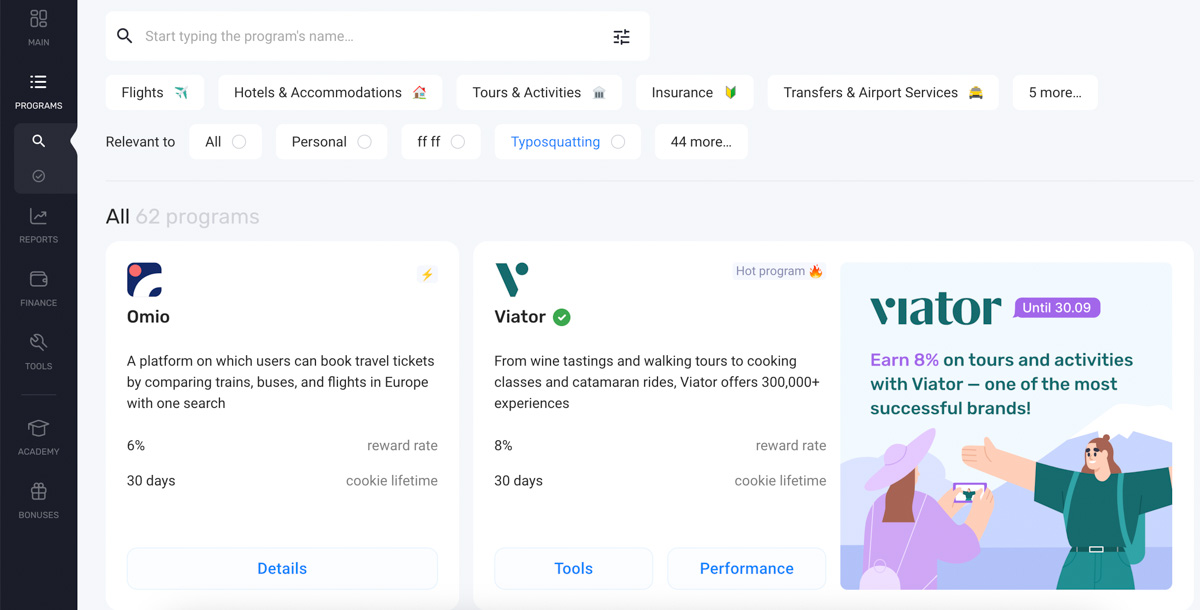 The Travelpayouts platform unites more than 100 travel brands including Booking, Tripadvisor and GetYourGuide, and more. You can search through these brands in the "Programs" tab and choose which ones you want to join.
Each program will have different terms and commission rates which you can view before joining. In general, the commissions offered on Travelpayouts are comparable to direct affiliate programs due to the regular promos and bonuses they run with their partners.
3. Implement Affiliate Marketing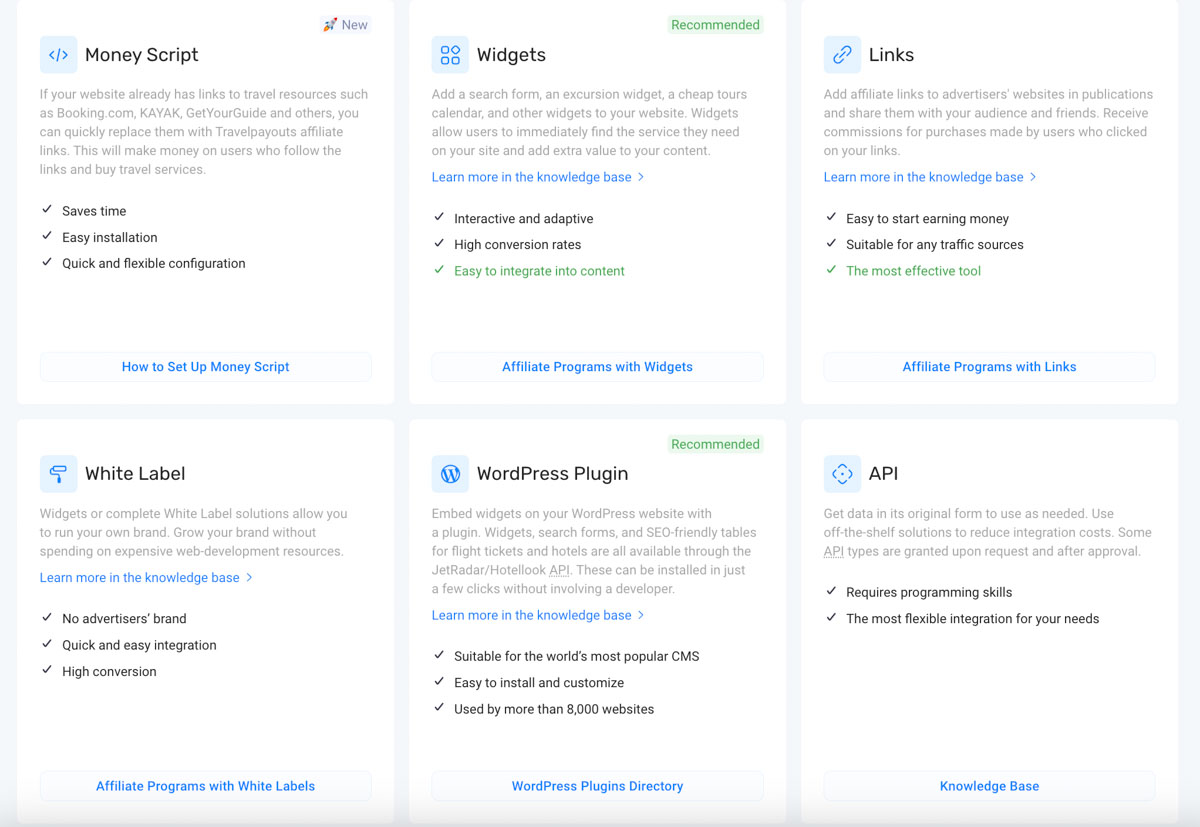 AFFILIATES FOR BLOGS:
Affiliate marketing is particularly powerful to use on a blog as there are various ways you can implement it, including:
Deep Links– These are affiliate links that send users to a specific webpage (rather than the homepage of a website). This is beneficial because it directs the user to the exact recommendation you are promoting, increasing the chances of conversion.
Banners– These are click-through graphics that come in various designs that can be placed on different sections of your blog. Banners are an eye-catching way to encourage readers to click through to a brand's website.
Widgets– These are graphic elements that users can interact with. Widgets could display a selection of special deals or top-selling items from a brand's website or could be a search tool (for example, a hotel booking site).
Image-based Links- These could be banners or product images. When users click on these images, they will be redirected to the brand's website.
AFFILIATES FOR SOCIAL MEDIA:
On social media, although you are limited to just affiliate links, there are many different ways you can share these:
Click-through links in stories– This is one of the easiest and most effective ways of sharing affiliate links as the link is directly clickable.
Link embedded in your bio– To do this effectively you need to use your content to encourage your audience to visit the link in your bio (just be careful as Tiktok is known to penalize for this). I'd recommend using a tool such as lnk.bio so you can include multiple links.
Link in captions– I wouldn't recommend this method for Instagram & Tiktok as the links are not directly clickable and it's rare someone will go to the effort of copying the URL into their browser.
Link in youtube description– If you are going to make recommendations in your Youtube videos, make sure you reference that the link to these is in the description of the video.
Direct communication- This could be done through DM's, messages or emails. This method will most likely have the highest conversion rate, particularly if the link is tailored towards someone's specific needs/ requests.
4.. Withdraw Commissions
Every affiliate program has different withdrawal terms, including threshold amounts, timings and payment methods. If you are signed up with multiple affiliate platforms, it does become a lot of admin to track these different payments.
This is another reason I'd recommend using Travelpayouts. The commissions you earn from different brand programs will accumulate in a single wallet that you can withdraw from. You can withdraw money this money to PayPal, WebMoney or a bank account.
2. Creating Content for Brands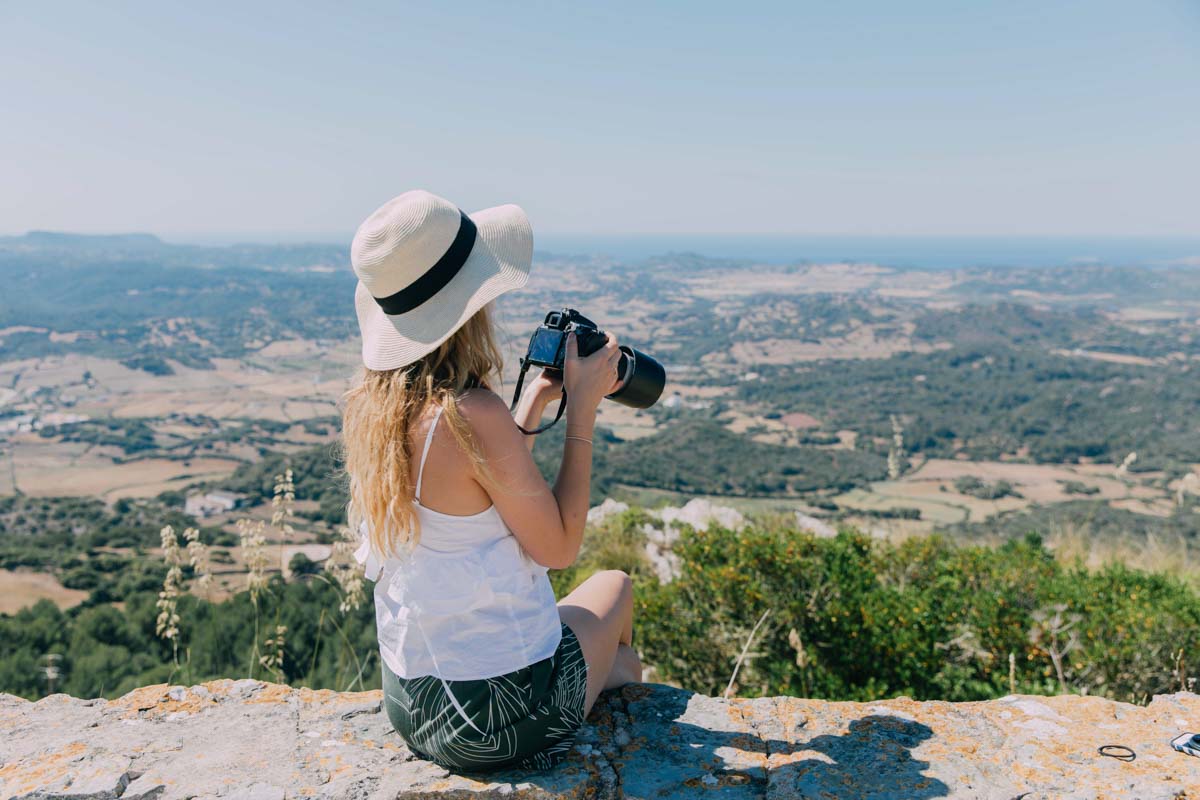 As a travel content creator, your skills in storytelling and visual content creation are seriously valuable assets. With social media marketing becoming more important than ever before, brands are in need of captivating content to promote their products or services.
Creating content for brands is one of the most lucrative ways you can monetize as a travel content creator, no matter the size of your audience. The reason for this is that you are creating content for businesses to post on their channels, as opposed to your own.
There are two main types of content that brands tend to need- user-generated content, and branded photo/ video content. Let me explain the difference between each of these.
1. UGC (User Generated Content)
UGC (user-generated content) is content that appears authentic/ organic but is designed to showcase a specific business, product or service. Creators usually film and narrate the content from their perspective, which gives it an authentic feel.
Typically, this UCG content is in the format of a short-form video that would be posted to a brand's social media page for organic or paid usage.
Here is an example of UGC for Virgin Voyages:
2. Branded Photo + Video Content
Rather than hire expensive production crews, many travel brands will pay content creators to either create or license existing photo and video content. This content could be used by the brand across its social media platforms, website and online and offline marketing materials.
Unlike UGC, branded photo/ video content is centred around the specific brand, rather than the content creator. The content tends to require higher production quality and needs to fit with the brand's guidelines.
Here is an example of branded video content for Virgin Voyages:
How to Set Your Rates for Travel Content Creation
Setting rates for brand content creation can be a difficult task to navigate as there are so many variables involved. The most important thing is not to undervalue your work- this means NEVER giving content away for free.
Factors to consider when setting your rates:
A base creative fee you want to charge for your time + expertise
Usage length (1 year, 2 years, in perpetuity)
Distribution channels (organic/ paid social media, website, online/ offline advertising campaigns)
Geographical distribution (worldwide vs regional)
Additional talent fee if you feature in the content
Exclusivity period
If you need help calculating your fees, here are a few handy resources:
4. Selling Digital Products
Selling digital products is a fantastic way to build another income stream as a travel content creator while providing value to your audience. You can leverage your expertise and creativity to develop e-books, online courses, travel guides and more.
How to create digital products that will actually sell
Many people create great digital products that they can't make a single sale on. This is simply because they do not take time to do their market research. Thankfully, there is a tried-and-tested formula for creating digital products that people will actually buy.
Step 1- Come up with an idea for a digital product
To come up with an idea, I would suggest thinking about the following:
A. What are your audience's pain points?
B. Where does your expertise lie?
Consider the questions people most commonly ask you (or go and ask your audience directly). These questions will allude to both your audience's biggest pain points and where your expertise lies. Come up with a digital product idea based on the intersection of these two things!
Step 2- Survey your target audience
Now you have a general idea for a digital product, it's time to dig deeper into market research to hone in on the problem your audience needs solving.
Ask people to fill out a survey with the following questions:
What are your biggest frustrations with *insert problem in here*?
If you were to look for a solution to this problem on Google, what would you search?
If you could create a program that included everything you need to solve the problem, what would it include?
Have you invested anything in trying to solve this problem? What would you be willing to invest?
Step 3- Create your digital product
Now you have figured out the problem your audience needs solving, it's time to package the solution into your digital product and launch it!
The key here is to release the first iteration of the product as soon as possible. Don't spend months trying to make it perfect. Get something out there to see if people are willing to buy your product and if your solution actually works.
From here, you can refine your digital product, get testimonials from previous customers and work on marketing strategies for selling it to a wider audience. Remember, if the first digital product you create doesn't work, don't lose hope- just try something else!
4. Ad Revenue from Posting Content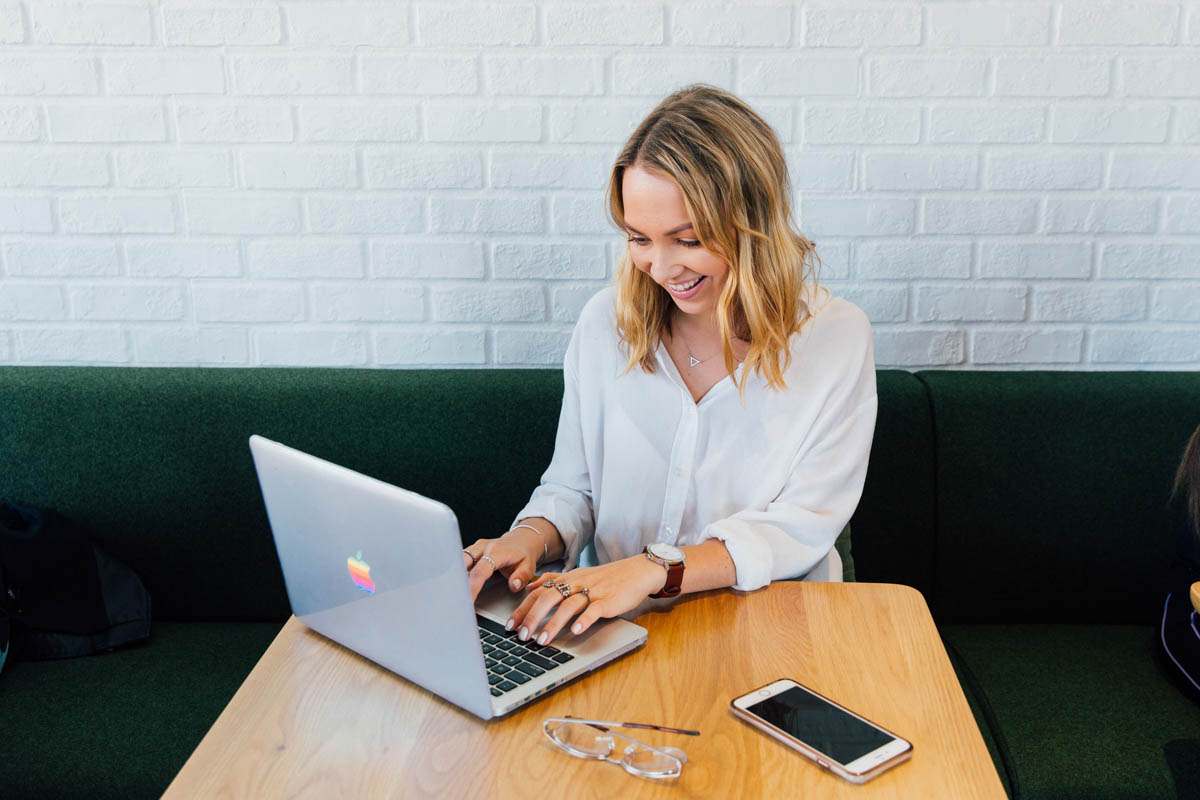 Earning ad revenue is one of the best ways of having a steady income stream as a travel content creator. For both bloggers and social media creators, there are monetization programs available that will pay for ads to be displayed on your content.
Below are the main monetization programs available for travel content creators and the specific eligibility requirements for each one (as of August 2023):
Mediavine Ad Management

Although there are various ad management companies available to bloggers, Mediavine is by far the industry leader. Once accepted, Mediavine optimizes ad placements on your blog and provides personalized support to ensure you are getting the most efficient monetization.
MEDIAVINE ELIGIBILITY REQUIREMENTS:
Blog needs a minimum of 50,000 sessions per month (not page views)
Comply with Mediavine content guidelines

YouTube Partner Program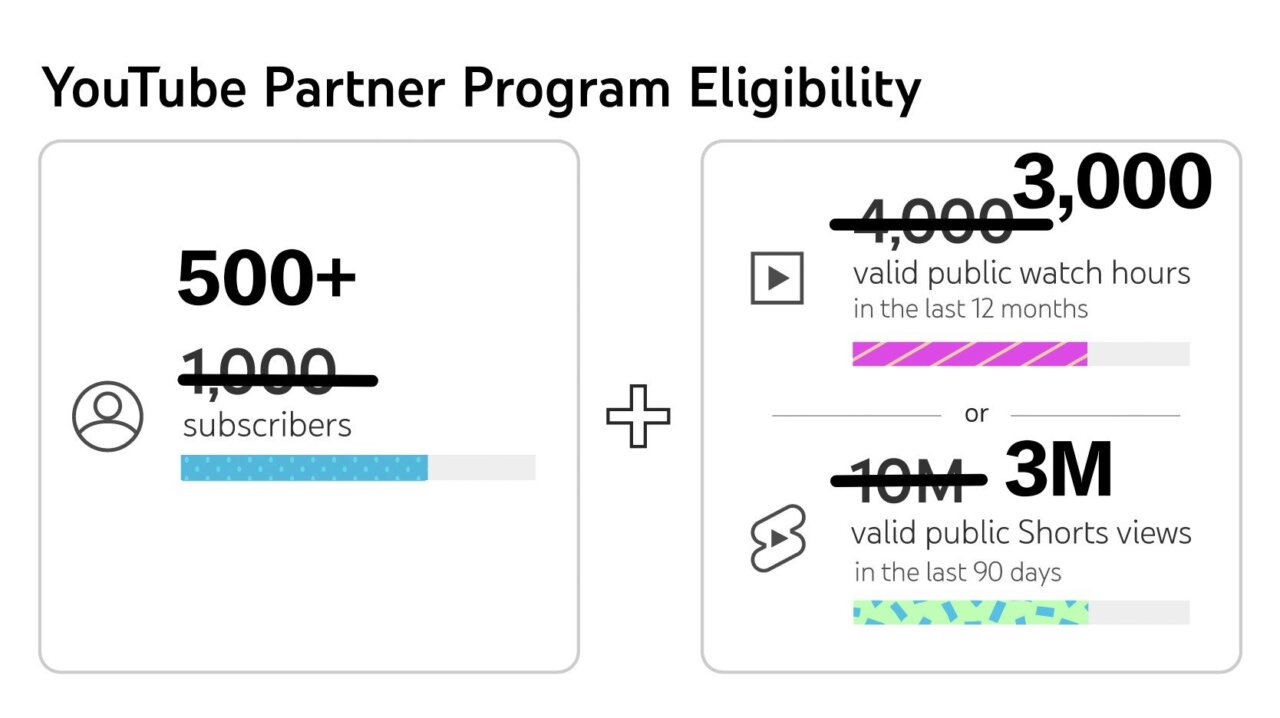 YouTube's Partner Program allows travel content creators to enable monetization on both their long-form videos and shorts. Once accepted into the program, you can ads to be displayed before, during, or alongside your content. The more viewers that view and engage with the ads, the higher share of revenue that is generated.
YPP ELIGIBILITY REQUIREMENTS:
500 YouTube subscribers
Uploaded at least 3 videos in the last 90 days
3,000 watch hours on long-form videos or 3 million views on shorts
Facebook In-stream Ads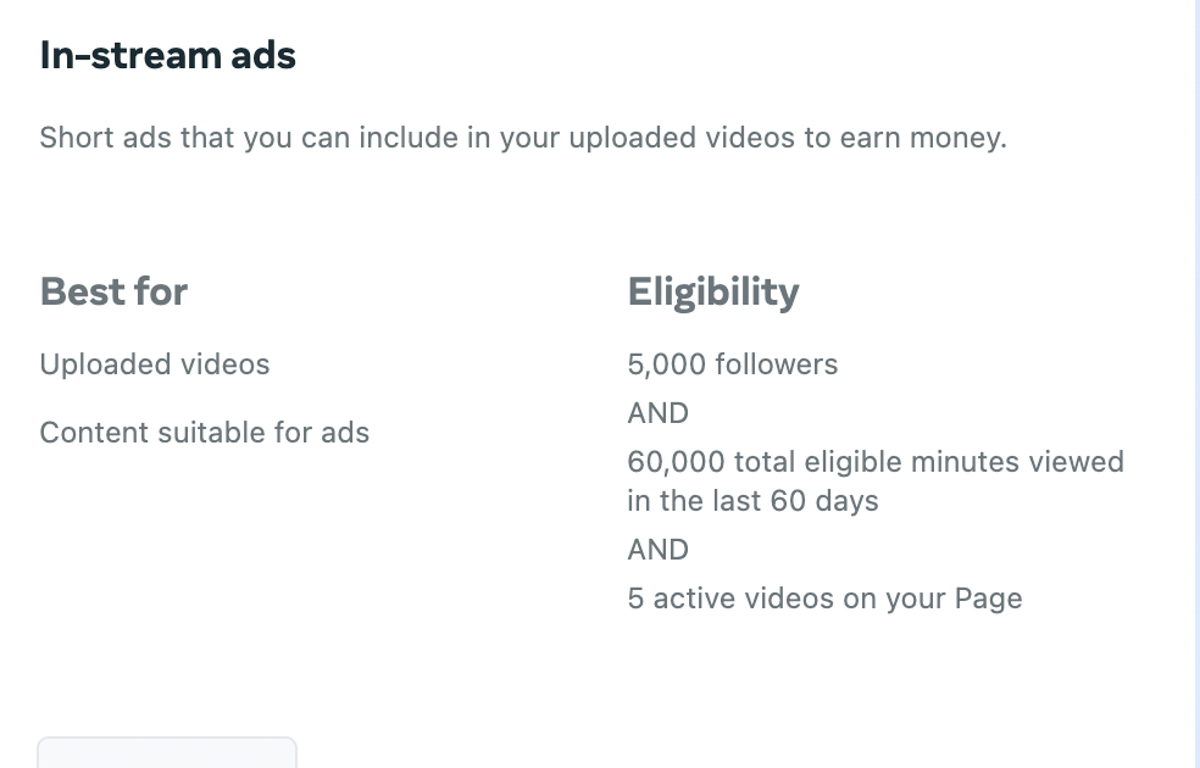 Facebook In-stream ads enable you to insert short ad breaks into videos and earn revenue based on the number of views you generate. It has got to be one most underrated ways of monetizing video content. In fact, in my first month of monetization, I managed to earn $5,900 from in-stream ads on Facebook!
FACEBOOK ELIGIBILITY REQUIREMENTS:
5,000 Facebook followers
60,000 total minutes viewed in the last 60 days
Page has at least 5 active videos
TikTok Creator Fund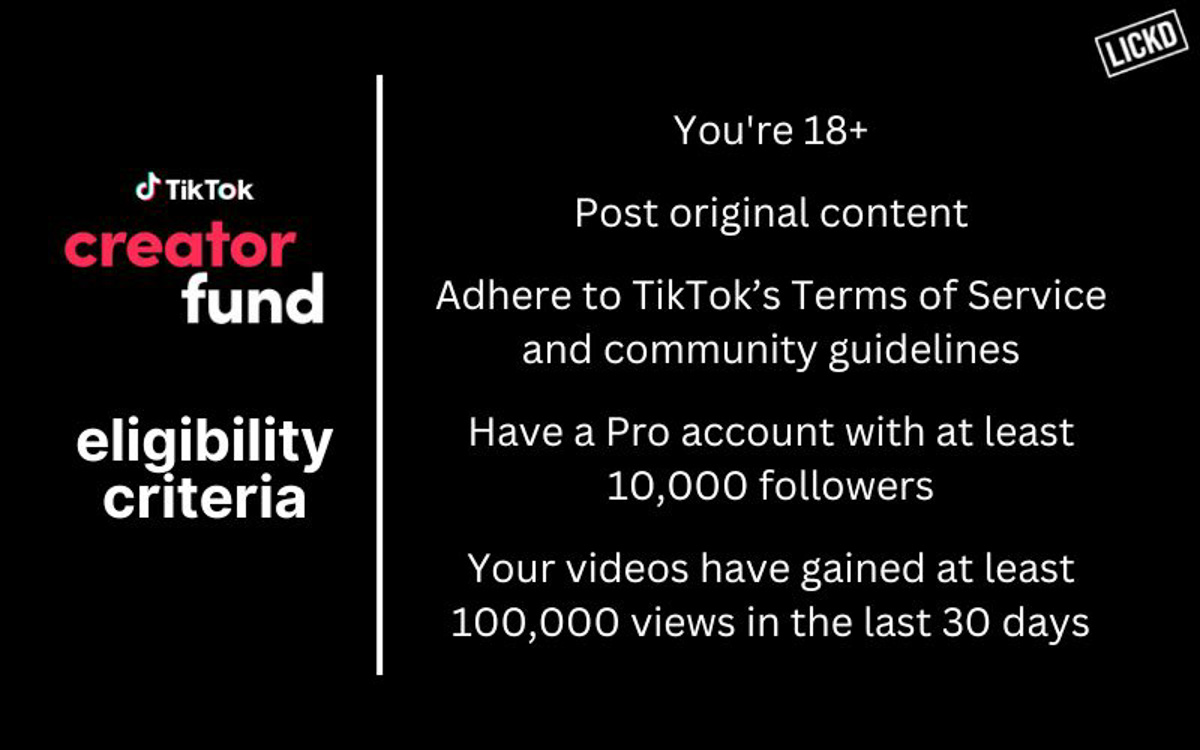 TikTok's Creator Fund pays eligible creators based on a sliding scale based on how well their videos perform. This isn't technically ad revenue like the other monetization programs. Instead, it's a pool of money that TikTok divides up between certain creators in order to encourage them to create more content on the app.
TIKTOK CREATOR FUND ELIGIBILITY REQUIREMENTS:
Be a legal resident of the U.S., U.K., Germany, Italy, France, or Spain.
Be at least 18 years old
Have a minimum of 10,000 followers.
Received at least 100,000 views in the 30 days prior to applying
Instagram Monetization
As of 2023, Instagram doesn't have any ad revenue programs or creator funds on offer. This is pretty disappointing, given it's one of the biggest platforms for travel content creators. There are three ways you can monetize on Instagram:
Subscriptions– People in your audience pay a monthly fee to access exclusive content
Badges– Fans buy badges during your live videos to support you
Shopping– If you have any products to sell, you can do this through IG shopping
5. Brand Collaborations
You may be wondering why I left brand collaboration last on this list. After all, promoting a brand's offering to your audience can be one of the most lucrative ways you can make money as a travel content creator.
Why you shouldn't rely on brand collaborations
Unlike the four monetization methods listed above, collaborating with brands relies heavily on follower numbers and engagement rates. This can make it difficult to secure paid brand collaborations when you are starting out as a travel content creator.
Also, brand collaborations are also one of the industry's most unpredictable sources of income. You are completely at the mercy of brands and their budgets, which means some months may be very lucrative and other months you may hear crickets.
This is not to say that you shouldn't avoid brand collaborations as a travel content creator. I would personally just suggest diversifying your monetization as much as possible so you are not relying on brand collaborations as your sole income stream.
Gifted Collaborations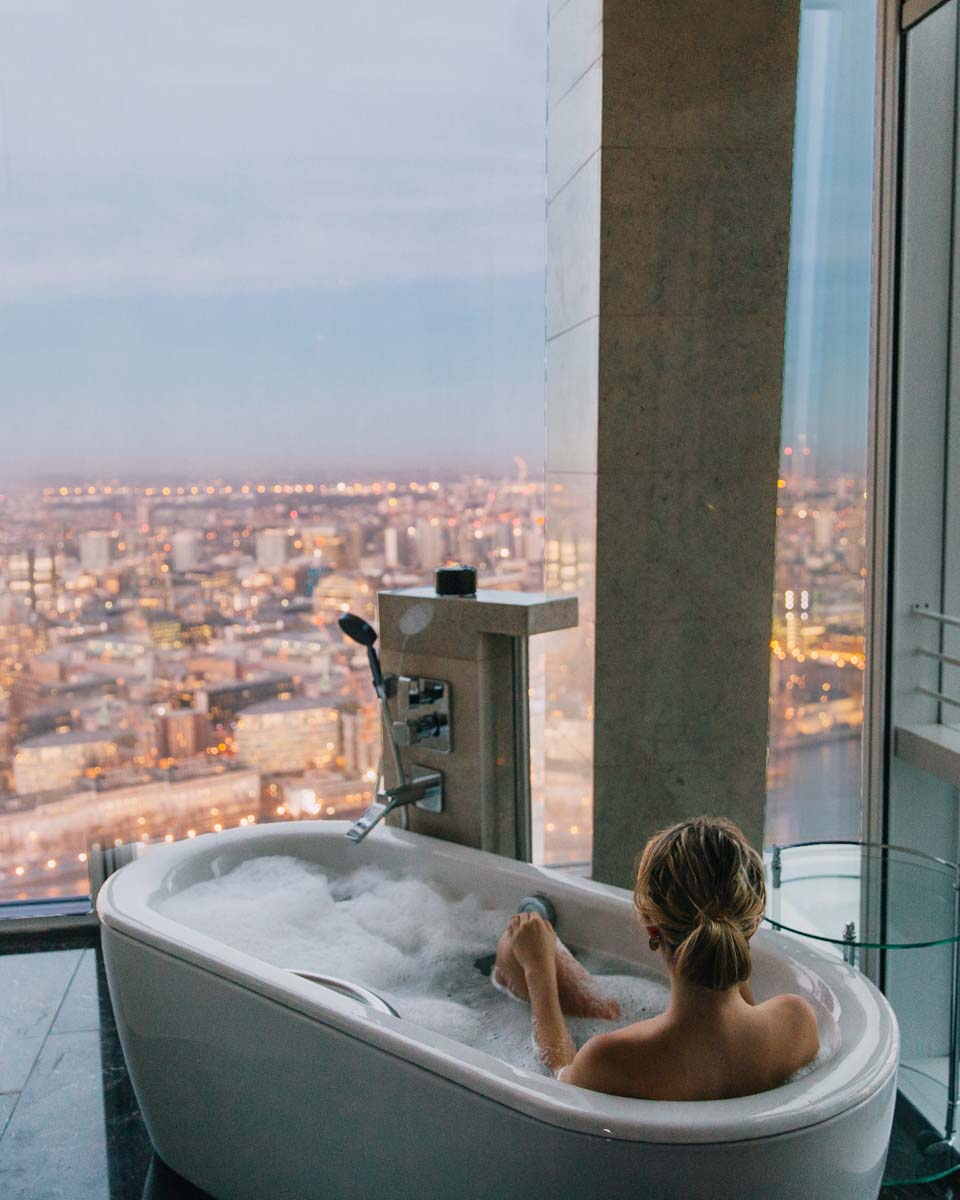 Gifted collaborations are a great opportunity to build relationships with brands, particularly when you are starting out. However, it is important to strike a balance between accepting gifted collaborations that add value and declining those that undermine your time and talent.
Here are a few things you should consider before accepting a gifted collaboration:
Does the product/ service align with your brand/ audience?
Is the value of the product/ service worth the time investment to create content?
Will it provide valuable content opportunities/ enhance your travel experience?
Is it a reputable brand that could lead to future paid partnerships?
If the item is of low value, are there any obligations attached?
Paid Collaborations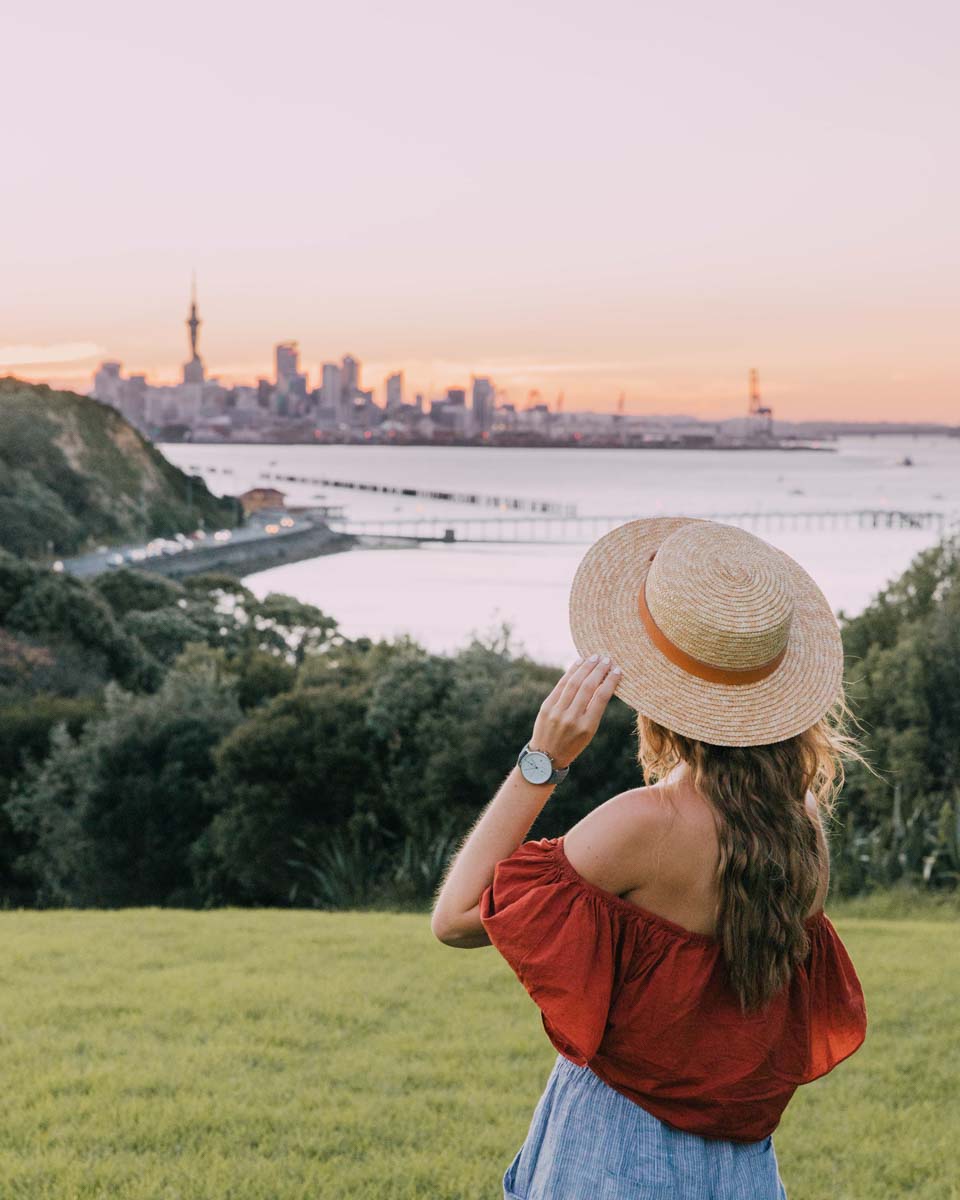 As a travel content creator, your audience is extremely valuable to brands. When promoting a brand's offering to your audience, you should be compensated accordingly. However, knowing what to charge for brand collaborations is another minefield to navigate.
Here are some tools to help with what to charge for paid collaborations:
The importance of brand alignment
The unpredictability of income as a travel content creator can make it difficult to turn down paid work. However, it is extremely important that you only collaborate with brands that genuinely align with your values and resonate with your audience.
If you accept brand collaborations that don't appear authentic, you'll quickly lose your audience's trust and respect. This is worth far more than any brand collaboration will pay.
PS. If you want an exact roadmap on how to start monetizing your travel content (even if you currently have zero followers), my Travel Creator Masterclass is now open for sign-ups!
Want to learn more tips for becoming a travel content creator? Read these posts next:
Like this article on how to monetize as a travel content creator? Pin it!