Here's why you should start a travel blog today!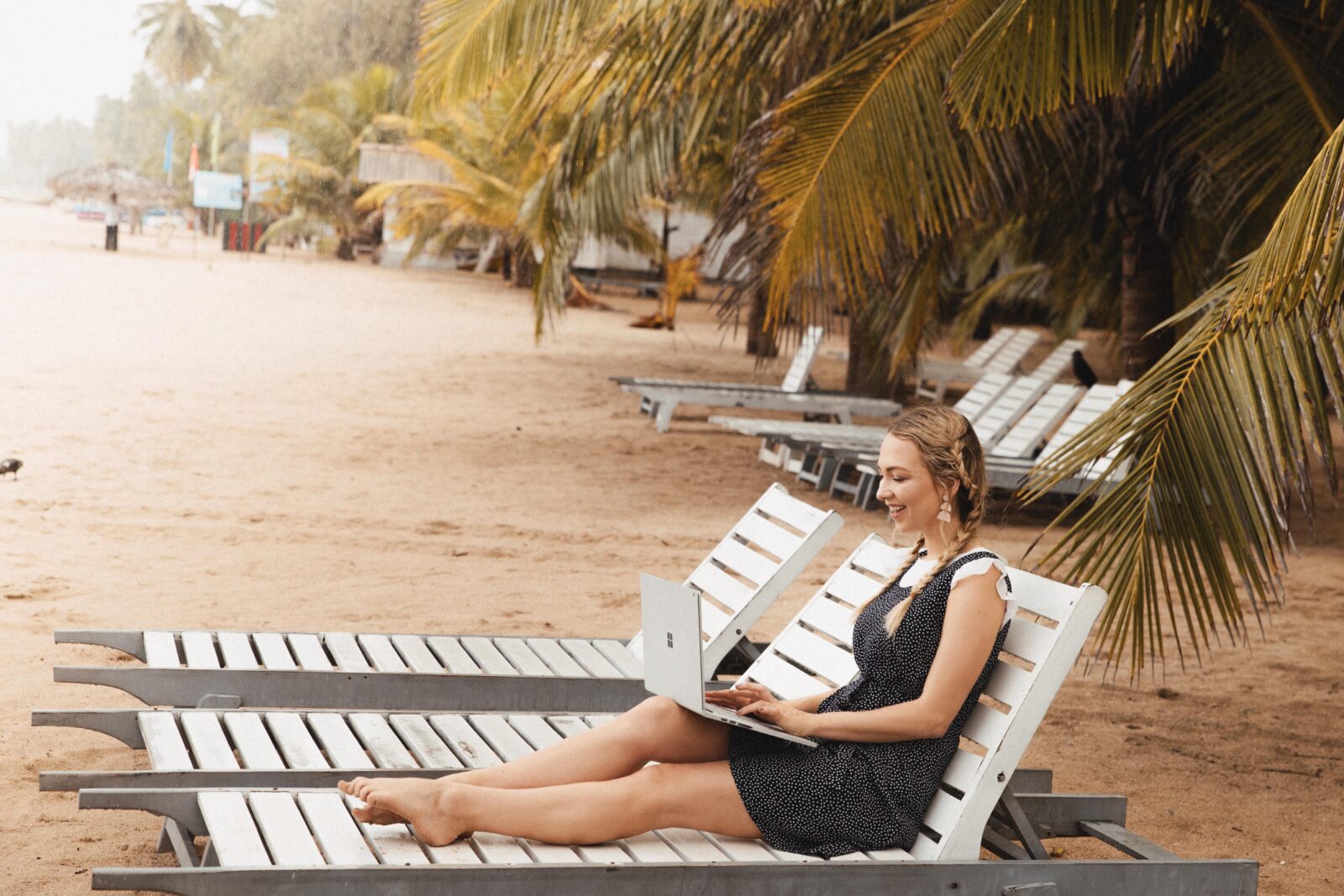 Gone are the days of pawing through Lonely Planet guidebooks before setting off on an overseas adventures. Nowadays, people are making most travel decisions based off what appears on their Instagram feed. With Instagram becoming the chosen platform to share travel inspiration and information, you might be wondering… Is it still worth having an ACTUAL travel blog?
In my opinion, having a travel blog is more vital than ever, especially if you want to have real and lasting influence within the travel sphere. In the past few years, thanks to algorithm changes and the oversaturation of the platform, it has become harder than ever for content to be seen, let alone to stand out on Instagram. The chances are, this is only going to continue to get worst.
On the other hand, blog content is still as valuable as it's always been, and no algorithms can change that.
Whilst a lot of the success I've had with Polkadot Passport can be attributed back to Instagram, I've seen a countless number of benefits from simultaneously having an actual travel blog. Yes, starting and running a blog is A LOT of work. But if you are passionate, patient and persistence, over time, you will see an abundance of fruit from your labour!
Here are a few reasons why you should start a travel blog today…
1. You own your blog
The best part about having a blog is that you OWN that blog. Owning a blog is like owning a house. Once you've paid for a custom domain and web hosting, you own a little slice of the internet that no one can change or take away from you. On the flipside, using social media platforms is like renting a house. The social media platforms are the landlords- at any time they can change what the platform looks like, how it is used or even have it shut down altogether.
Look at Facebook and you can see just how quickly social media platforms can evolve. As soon as Facebook introduced paid promotion, businesses were no longer able to use Facebook pages to reach their customers unless they paid the hefty advertising fees. The result? Scrolling through Facebook is now like scrolling through an endless billboard and most people don't bother to engage with its content anymore.
The future of Instagram, in my opinion, isn't looking too much brighter. We've already seen the introduction of paid advertisements on our Instagram feeds. We've seen dramatic algorithm changes that have seen engagement dropping like never before. Now, there is the option to pay to promote Instagram posts and stories. Given that Instagram is owned by Facebook, it is anyone's guess as to what path the platform is going down.
I am by no means saying that social media isn't worth investing time and energy in. There is no denying that platforms like Instagram are imperative to the travel industry. What I am saying is that there is no assurance as to what direction social media is going to go in, or which platform will rise or fall next. You don't want to put all your eggs in one basket, just in case that basket collapses in front of your eyes. One thing is for sure- a blog guaranteed to have the most longevity of all the platforms (unless, of course, the whole world wide web collapses). So why not invest your time in something that is going to stand the test of time?
Ready to take the first step to start your blog? See my step-to-step guide on how to start a travel blog!
2. You can share in-depth content
Social media is amazing for the instant consumption of information. Most people spend just seconds scrolling past a post on their never-ending feed. With so much information pushed out on every form of social media, holding someone's attention span is inevitably more challenging these days.
Whilst Instagram has undeniably become one of the biggest sources of travel inspiration, people still go to the internet when seeking out travel information. Having a blog opens up space where you can create in-depth, long-form content, something that social media platforms are simply not designed for. You can also make the two work together. Your Instagram can be a space full of travel inspiration, which you can leverage to direct people to your blog, where you provide practical travel information.
Having said this, a travel blog certainly does not simply have to provide practical information. The beauty of having blog is it can act as an online journal to express your thoughts, ideas and opinions with the world. You are not bound by character limits or photo formats. You are free to share when you want, how you want, with no set rules. This freedom really is one of the greatest things about having a blog!
For example, I love having a space to share things like the MOST important lesson that I've learnt from travelling
3. You can make passive income off your blog
Whilst I would never recommend starting a travel blog as a quest to make money, it's worth understanding the monetization possibilities of blogging from the beginning. When I started my blog, it took me two years before I saw a cent of income in return. Obviously, part of this due to the fact that it takes time to build an audience, and hence, monetize a blog. However, it was also because I wasn't aware of many ways that I could be monetizing my blog from the get-go.
There is one major difference between the income I receive from my social media platforms and the income I receive from my blog. On social media, all the income I receive is ACTIVE. This means I have to actively do something to earn the money. This will generally be in the form of a brand campaign, where a client will contact me with a brief, I will go out and create the content then post it on social media for a set rate of money.
On the other hand, on my blog, most of the income I receive is PASSIVE. This income mostly comes through banner advertisements and affiliate links. In simple terms, anytime someone visits my site and clicks through to the accommodation, tours, activities or products I have recommended, I receive a small percentage of the consequential sales. Although it takes longer to build, once you've put in the initial work, passive income is the gift that keeps giving. Unlike brand campaigns, there is no rule on the numbers of followers or readers you need before generating passive income. The more authentic/ useful recommendations you make and the more traffic your site receives, the more income you are able to make!
4. Gives you more scope to work with brands
If you are wanting to take travel blogging seriously, you should also think about the possibility of collaborating with brands. Whilst a lot of brand marketing these days does revolve around social media, there are still plenty of brands out there also seeking long-form blog content.
Even though Instagram has always been my biggest platform, I still have had many campaigns come through specifically because I have a travel blog. In fact, having a blog has given me a point of difference from other Instagrammers out there with a similar niche to myself. Even if a client initially comes in wanting Instagram coverage, having a travel blog opens up the opportunity to offer more value with blog post coverage!
For brands, there are many advantages of running campaigns that include long-form blog content. Firstly, blog posts give space for a lot more information and depth than social media posts. Brand messages can be integrated more relevantly and seamlessly, rather than trying to cram the same message into a social media post (which can end up looking very advertorial). Secondly, results are easier to attain and track within a blog post, thanks to the ease of trackable, click-through links. If you look at Instagram, on the other hand, there still isn't even an option for a clickable link within a caption.
5. It is a launching pad for endless possibilities
Having a blog really does open up a world of possibilities, over above what I've mentioned above. You can use your blog as an online storefront, sell e-books or courses, host trips- the options are endless. Here are examples of cool things that some of the travel bloggers I know have done with their blogs:
When starting a travel blog, remember to dream big! It may take some time, but you never know where your little corner on the interwebs could lead you into the future.
THE NEXT STEP:
Now you know why you should start a travel blog, head over to my step-by-step guide on how to create the blog!
PS. I would love to hear your thoughts in the comments below… Do you think travel blogs are still relevant?
Enjoyed this post on why you should start a travel blog? Pin for later!