These are my top picks for the most beautiful places in Europe — the kind of places I love photographing over and over again!
1. PARIS, France
Undeniably charming and indescribably enchanting. From elaborately ornate buildings lining the streets, perfectly manicured gardens scattered throughout the city, and incredible feats of architecture at every turn of the corner, Paris is a photography dream.
Top Tip: Shoot from a different perspective.
Paris is the most popular tourist destination in the world and the Eiffel tower is the most photographed monument EVER. Unless you want to have a camera roll that replicates a google image search, go to the effort of doing a few simple things to surpass the obvious and get some unique shots of the city of love.
The key is looking at things from a unique perspective. Particularly when photographing famous monuments (such as that big metal structure, you know the one?), take your obvious shot first, then search for fresh ways to capture the scene in front of you. Whether this is finding something interesting to put in the foreground, getting on the ground and shooting from down low, using a super wide-angle or fish-eye lens to get a broader perspective, or jumping in the shot yourself, do whatever it takes to go above and beyond just pointing and clicking.
Read: 20 Most Instagrammable Places in Paris
2. LAUTERBRUNNEN, Switzerland
A little town in the heart of the Jungfrau region… This place makes me want to cry with happiness. Blue skies, green grass, snow-capped mountains, wooden chalets, cascading waterfalls on striking cliffs. You need no more convincing why this is one of the most beautiful places in Europe. Just GO.
Top Tip: Make your colours POP!
If look around, the place is absolutely full of beautiful, vibrant colours. At times, particularly if you are taking a photo with an iPhone or a cheaper compact camera, the amazing colours you see with your eye won't always translate into the photograph you are taking, leaving you with an image that doesn't look nearly as good as the real thing. That's where the beauty of image editing comes in. A few simple adjustments will help you to replicate the true colours of the what you are photographing.
Increasing saturation and playing around with contrast (just a little) will help the colours in your photographs to pop… Just don't push it too far or your photo will start to look like a badly applied Instagram filter. For iPhone users, try Snapseed… So many amazing features such as the "Ambience" and "Structure" tool that will bring out the colours and textures in your photographs and honestly make them twice as good as the original. For more serious photogs, it goes without saying there is no surpassing Adobe Photoshop or Lightroom to have impeccable control over your images.
Read: 30 photos that will convince you to travel Switzerland by train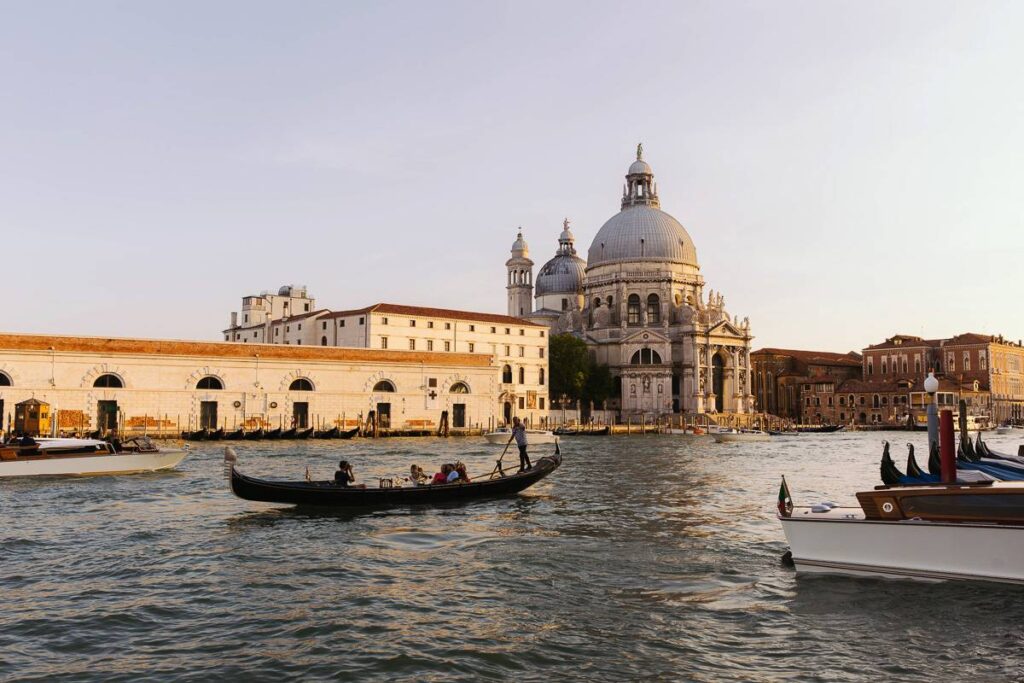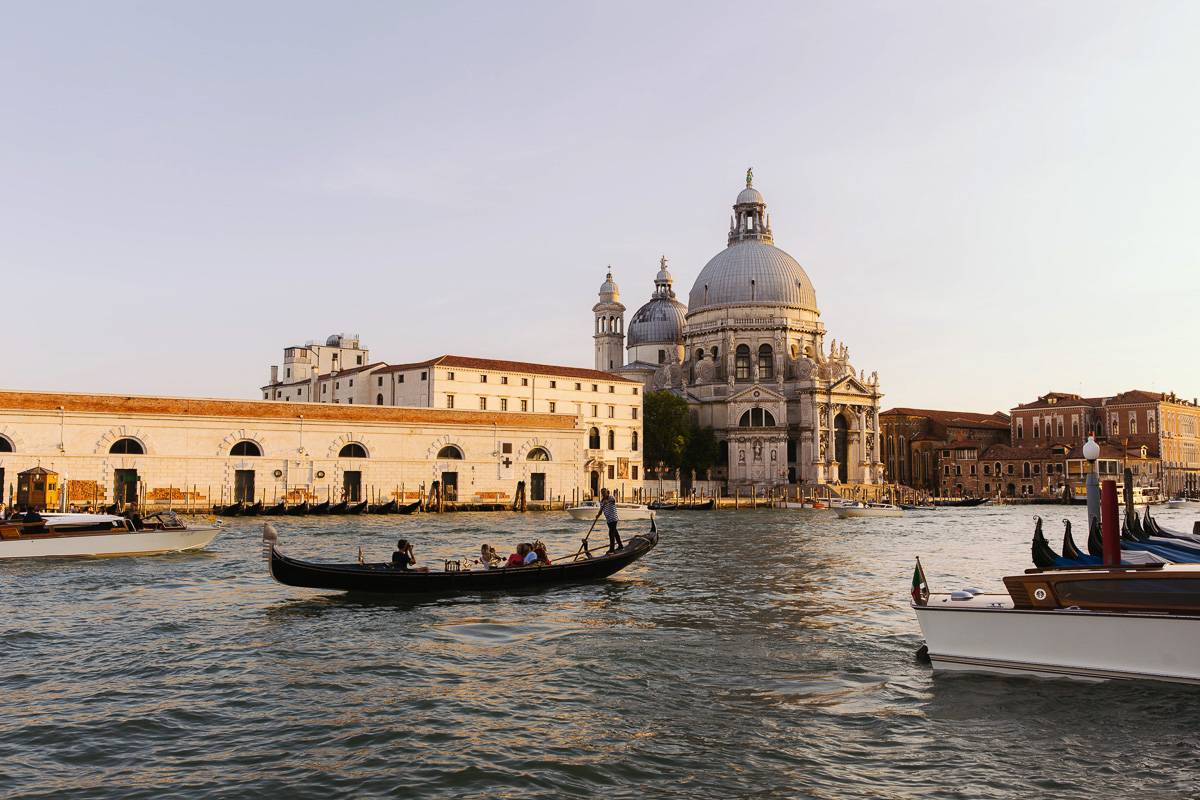 3. VENICE, Italy
Venice is one of those cities that actually doesn't feel real to walk through. Picturesque is an understatement…. This magical floating city was basically designed to look good in photos.
Top Tip: Get in the water
Not literally, Venetian water is rather unhygienic. Instead, hop in a Gondola, and take a leisurely cruise down the famous canals of Venice. I assure you, the twenty or so euros you spend on a gondola will be worth every penny, and not just because your gondolier is very likely to be a cute Italian man who may even serenade you.
Photographing Venice from the view of a Gondola could not be more perfect. Not only do you get to sail down all the little alleyways you can't get pedestrian access to, but you get an awesome perspective view from these vessels. Make sure you sit up the front, and prepare yourself for some fantastic shots of this unique floating city from water level. Try to use a wide-angle or a fish-eye lens if you can, that way you are able to get the front of the boat in your shot as well. Just don't drop your camera in the water. That will be bad news.
Read: PHOTO DIARY: Getting lost in Venice
4. SANTORINI, Greece
It goes without saying that Santorini is a little hard to beat when it comes to photo opportunities. From dinner views of crystal clear ocean and volcanic islands, to strolls through dreamy white-washed villages… This Mediterranean paradise is a dream to photograph.
Top Tip: Do not miss a Santorini Sunset
Go to Oia for sunset… BEFORE every other tourist has taken every good spot for a photo opportunity. Get there early, and prepare yourself for the most incredible sunset of your life. Think a golden ball of light cascading over white-washed buildings hanging off a cliff, reflecting off an endless expanse of ocean. It doesn't get much better. When photographing a sunset, be very careful not to blow out the highlights in the sky. This seems to be the most common problem people have when photographing sunsets.
Keep in mind it is impossible to replicate the same scene you see with your eyes through a camera. Cameras do not have the same dynamic range that our eyes do (the detail we see in the highlights and shadows), therefore it can be super frustrating taking a photograph and it not coming out as you see it. But fear not, there are ways around this. If you are shooting with an iPhone, switch on HDR (high dynamic range) mode. This will tell the phone to take two pictures at different exposures and blend these together to give you detail in both the highlight and shadow area of the photograph. If you are using a more sophisticated camera, try taking three pictures at different exposures (this is called exposure bracketing, most cameras have an automatic way you can do this if you read the manual). There is some fantastic HDR software that allows you to blend these images, creating a scene that replicates, if not betters, what you saw in real life. I swear by Nik Software HDR Efex Pro, available for Lightroom and Photoshop. It gives you really great control over the level of "HDR" in your photographs, and can produce stunning results that don't exude that over-saturated HDR look that can be slightly cringe worthy.
Read: Top 10 UNIQUE things to do in Santorini
5. BARCELONA, Spain
This quirky city is brimming with one-of-a-kind, Gaudi style Architecture, popping colours, and eclectic, gothic buildings. It's easy to see why it's one of the most beautiful places in Europe and just begging to be photographed… With every turn of a corner you will literally find something distinctive to capture through your lens.
Top Tip: See the city through new eyes
Explore the backstreets and take a new approach to your photographs. The best day I had in Barcelona was when I went out by myself, camera in hand and music in ears, photographing from the heart. I roamed the streets for hours, and found I really started seeing this Spanish city and all its nuances through new-fangled eyes. Spending time in solitude to simple explore a place will really help turn your photographs from happy snaps to engaging works of art that evoke a sense of space and place. For me, I wanted to illustrate the less touristy side of Barcelona. Instead of capturing the colour and life that I was naturally drawn to shoot in the bustle of La Rumbla, I took to seeing Barcelona through new eyes. I wandered the backstreets, shot in Black and White and concentrating on finding texture, pattern and light that told the story I wanted to tell. Find your own approach to this city and shoot from the heart. There is nothing more important in picture-taking than doing this.
Read: 10 Things to tick off your Barcelona bucket list
So there you have it… My top picks for the most beautiful places in Europe! Hopefully this has inspired you to take some superb pictures on your own travels…
 

Like this post on the most beautiful places in Europe? Pin it for later!