As one of the most stunningly unique cities in the world, Venice in Italy truly is a photographer's dream. This guide to photographing Venice will help you capture its best side (not that it has a bad side)!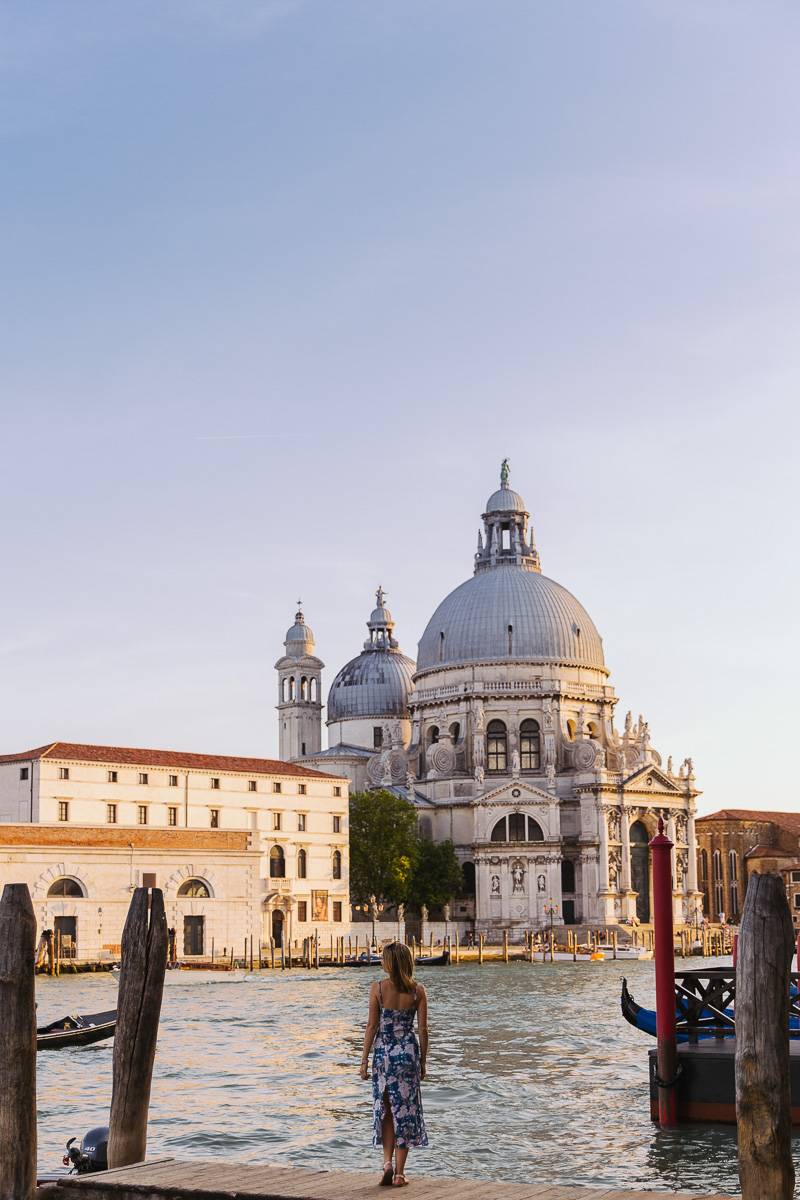 After a jam-packed 2 days in Florence followed by a manic 24 hours spent wandering the streets in Rome, I had one final stop on this whirlwind tour of Italy. Of course, it had to be the iconic city of Venice.
Venice really is a city like no other. It's a city that sparkles with romance, oozes with character, and flourishes in its unparalleled individuality. Oh, and did I mention the entire city floats?
The city of Venice was just as dreamy as I had hoped it would be. This picturesque destination is made up of 118 tiny islands, creating an unending network of canals, linked by over 400 footbridges.
It is about impossible not to get lost in this scenic maze of winding alleyways and bridges of confusion. Although, getting lost in Venice is not such a bad thing. For around every bend, there is a feast for the eyes.
Pops of autumnal colours, ornate decoration and wrought-iron balconies, each spilling over with flowers. This is merely a backdrop to the true beauty of Venice, the endless shimmering aqua pathways and quaint cobblestone footbridges dotted around the city.
Venice is so photogenic, that taking a bad photograph in the city is almost impossible. Follow these simple photography tips and I guarantee you'll come away with some truly Instagrammable shots of Venice!
My 8 top tips for photographing Venice
1. Avoid the crowds
The one downside to Italy's floating city is that it is notoriously crowded with tourists. This can be particularly frustrating when taking photos of Venice. While capturing a person or two within a scene can add interest to a photo, crowds do not tend to photograph so well.
Getting up early to take photos around the city is a great way to avoid this problem. There will be fewer people on the streets, making it a lot easier to get stunning photographs around Venice.
Plus, shooting earlier in the morning will mean the light will be softer, which tends to make for better photos. This brings me to my next point…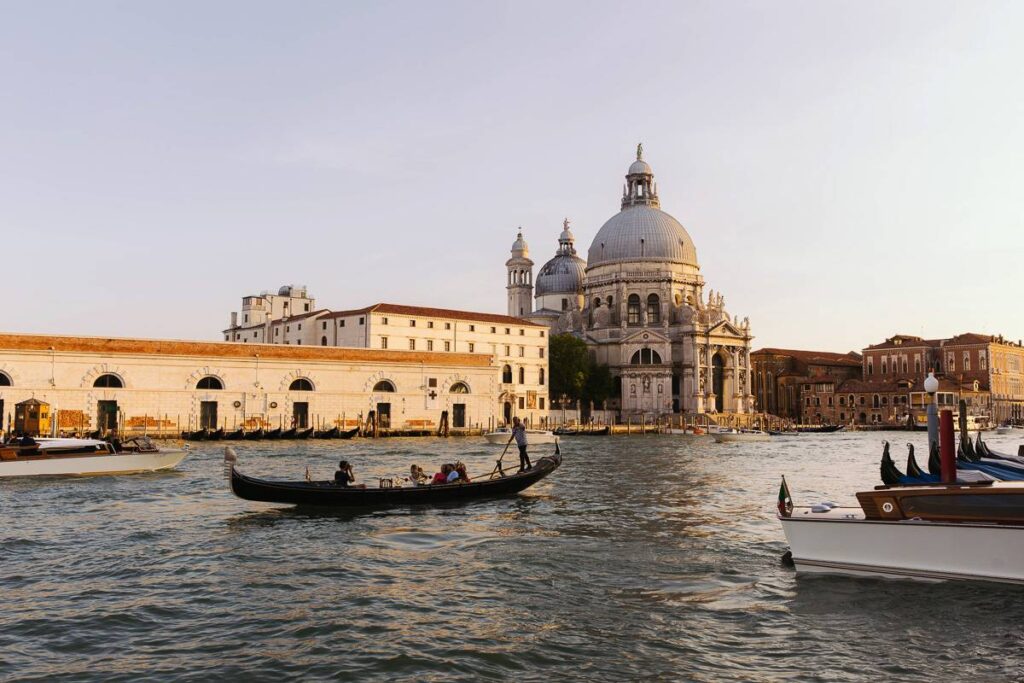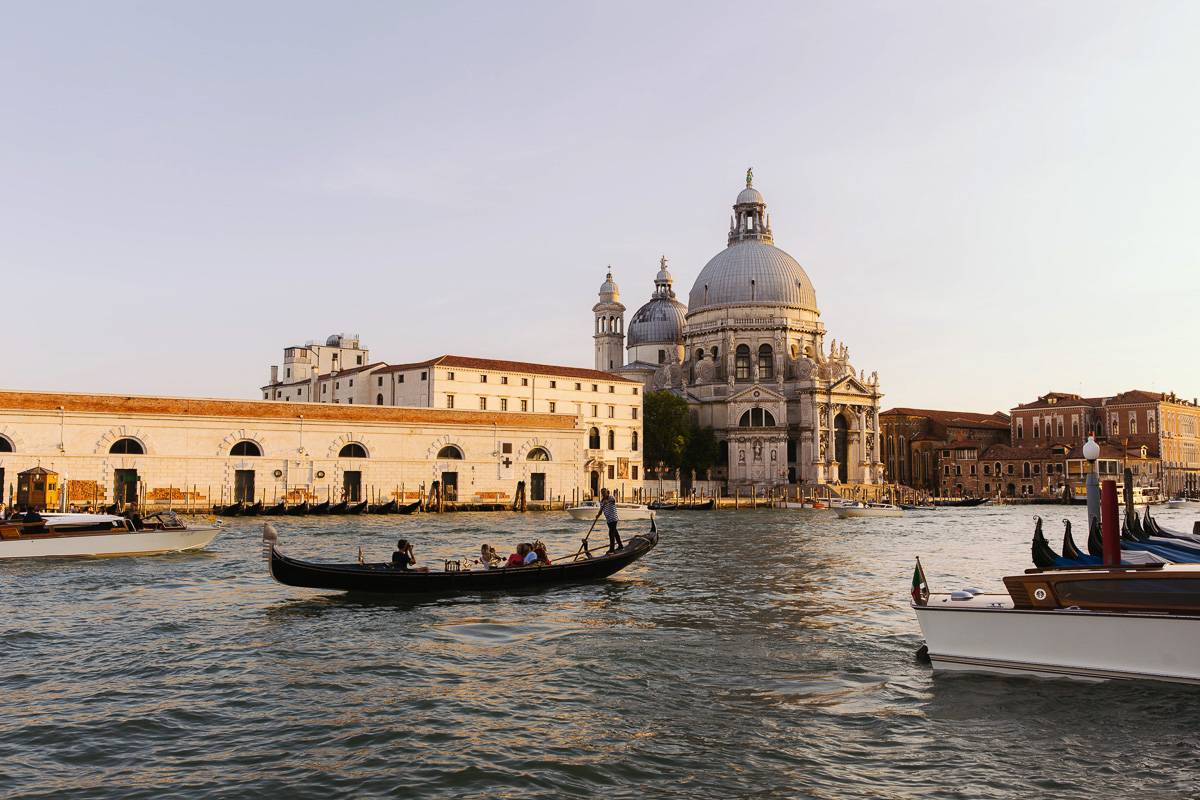 2. Get your hero shots around sunrise or sunset
Photographing Venice at varying times of the day will yield a diverse range of photographs. While there is technically no wrong or right time in the day to take photos, generally the "hero" shots you see of a city are taken around sunrise or sunset.
If you want to get some truly magical photographs of the floating city, it's well worth blocking out these times to shoot.
One of the best spots to capture Venice at sunrise is on the Accademia bridge over the Grand Canal. For sunset, I'd recommend the Rialto bridge which also has a great view over the Grand Canal.
Having said that, anywhere you go during these times is going to be very picturesque!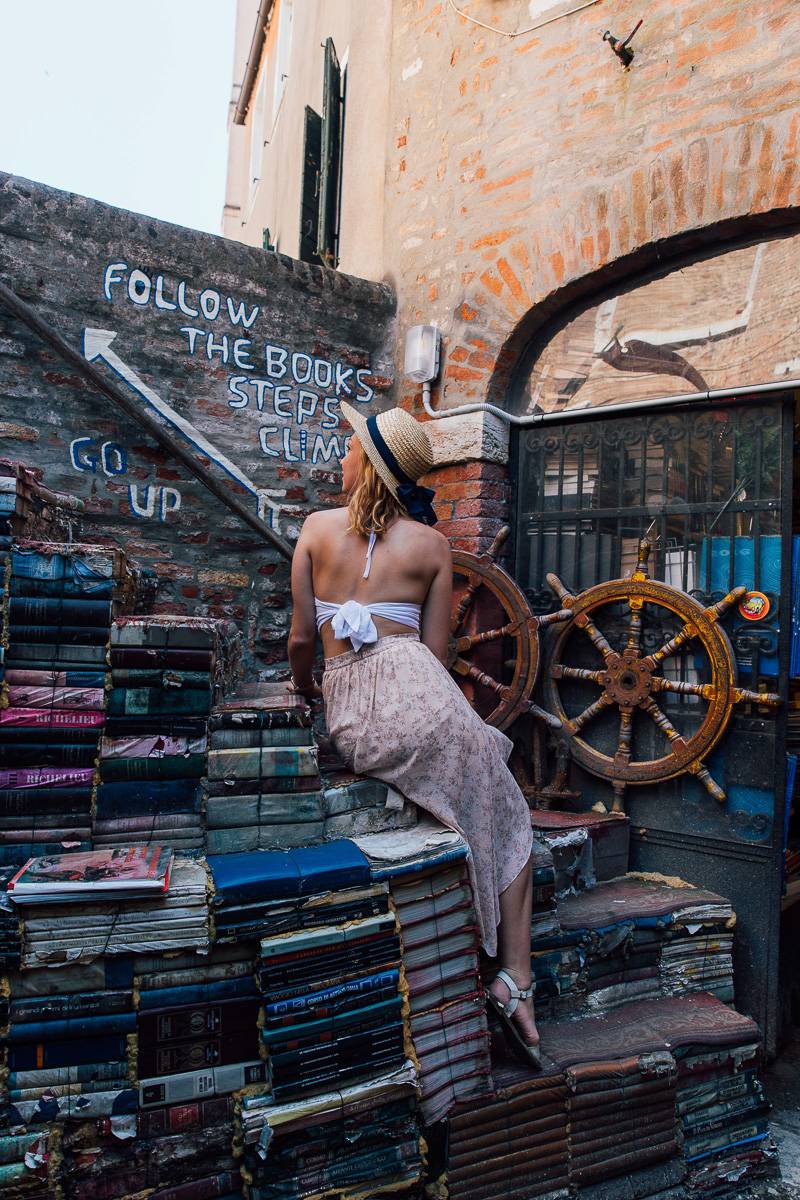 3. Take photos inside during the day
During the day, particularly when it is sunny, the city will be in harsh shadows which can make photographing things a little more challenging. However, this doesn't mean you have to put your camera down! I'd recommend using this time to photograph Venice's many unique interiors.
My favorite indoor spot was the Libreria Acque Alta. This quirky little bookshop is a photographer's dream! Make sure you head to the back of the shop where you'll find the famous staircase of books which overlooks the canals.
4. Don't put your camera away at night
When it gets dark in Venice, don't put down your camera. Venice is certainly worth photographing come nighttime. The streets become illuminated by majestic wrought-iron lamp posts. The canals glisten with enchanting reflections.
I would recommend using a tripod if you do plan to photograph Venice at night.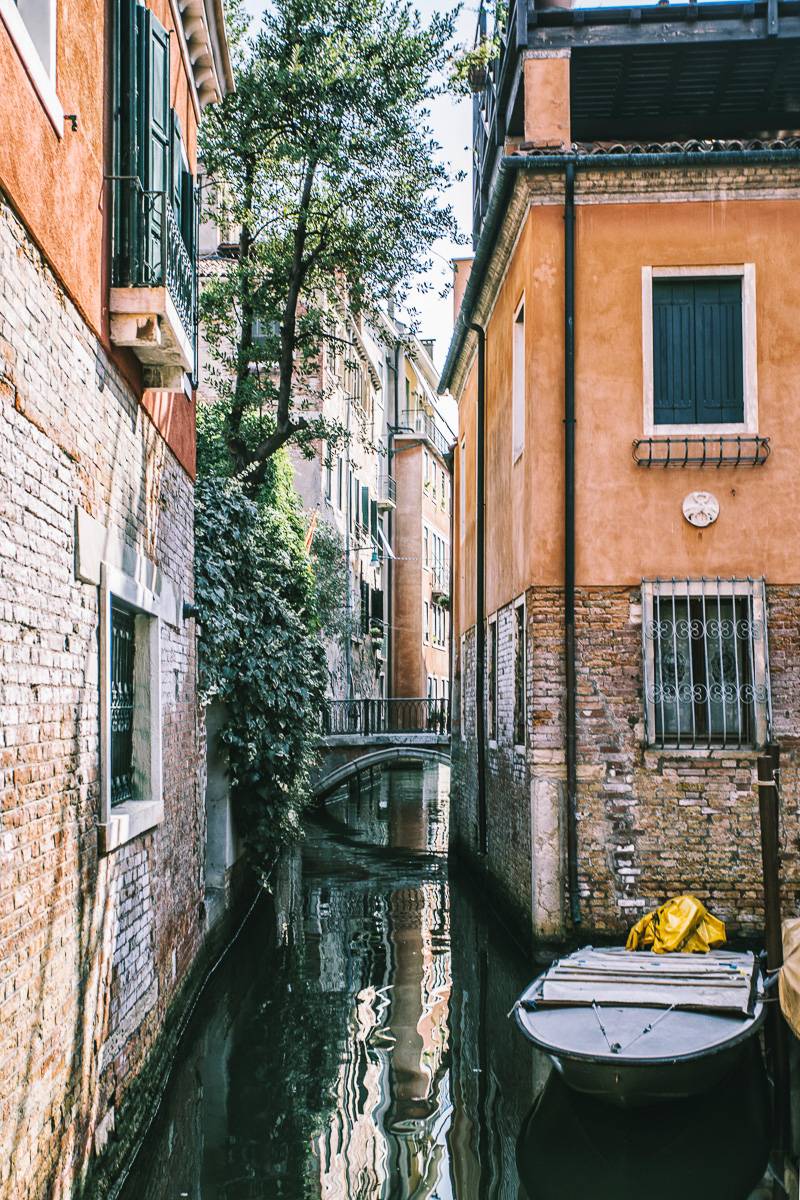 5. Visit in low season
Off the back of my first tip, visiting Venice in the off-season (from December through to February) is another great way to avoid the crowds. Not only is it quieter, Venice also photographs beautifully during the winter months.
Winter brings a lot of rain to Venice. Given you pack a good rain jacket and a waterproof case for your camera, you can get some stunning shots of Venice's reflective streets.
Fog is also common during the low season, which makes for some really moody photographs. If you're lucky, the canals may even freeze over!
7. Take a gondola
I'm not normally one for gimmicky tourist activities, but riding a gondola is simply a must-do in Venice. You pay a steep price for the experience, but in my opinion, it is worth every penny. It is particularly worth it if you want to get photographs of Venice from its most iconic perspective.
I would recommend using the widest lens you have for your camera when taking photos from a gondola. If you are using a phone, you can either use a wide-angle mode in your camera or buy a wide-angle attachment for your phone lens.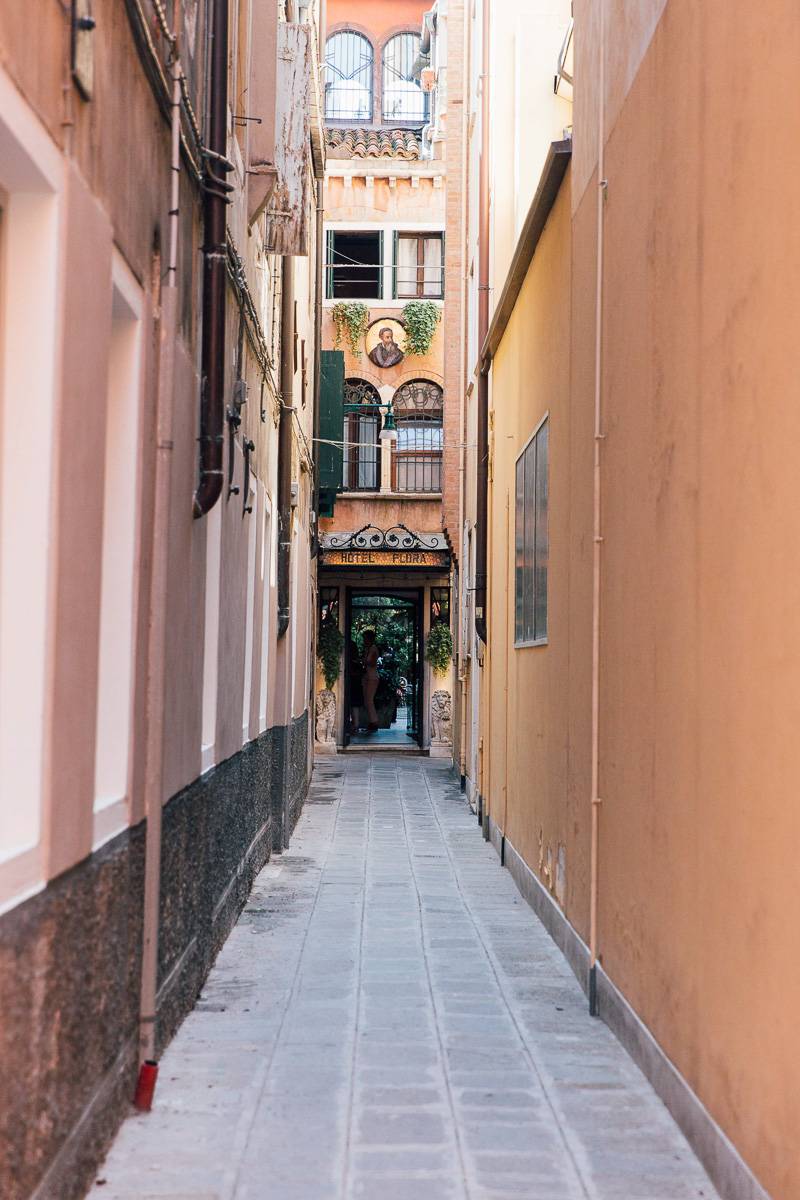 8. Get lost in the streets
It probably goes without saying, but I found in the moments of simply wandering the maze of streets and bridges without an agenda, I captured my best photos of Venice.
Look up, look down and look around. Take time to simply get lost in the splendour of this city. You never know what you may stumble across.
Here are a few more photographs of Venice to get you inspired:
Visiting Italy? Read these articles next:
Liked these tips on photographing Venice? Pin them for later!