This is everything you need to put on your Barcelona bucketlist!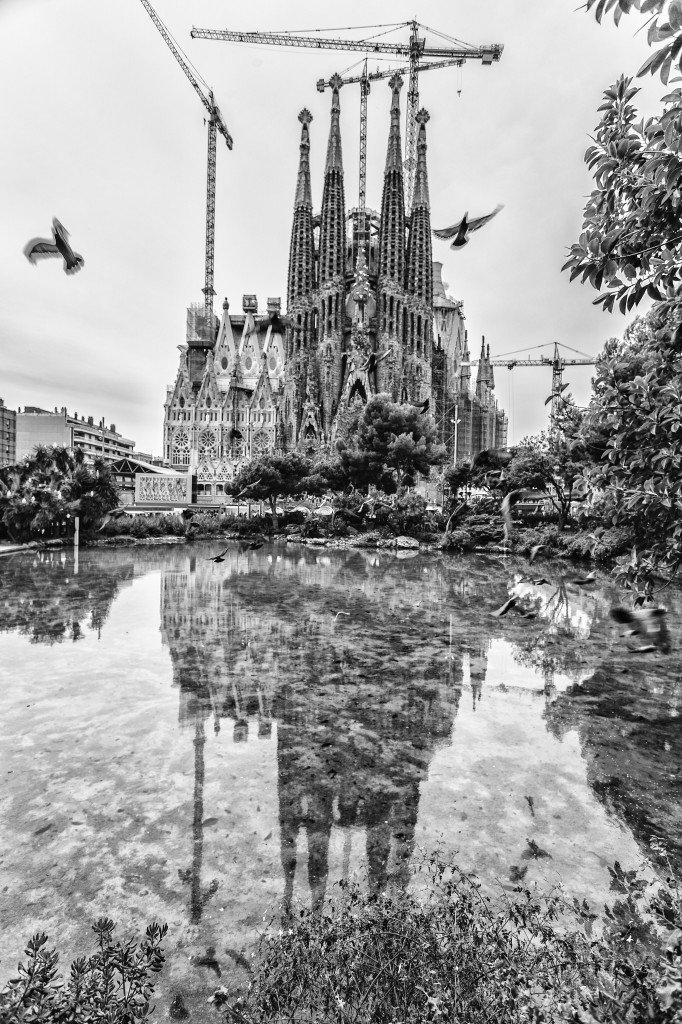 Conspicuous in its vibrancy and proud of its quirks, Barcelona is the Spanish city with an infectious buzz. From a secret bunker with sweeping views over the metropolis to the ultimate spots to sample Catalan's most delicacies, here is a list of 10 fun things you simply MUST tick off your Barcelona bucket list!
10 THINGS TO PUT ON YOUR Barcelona Bucketlist
1. Feast on Tapas and Sangria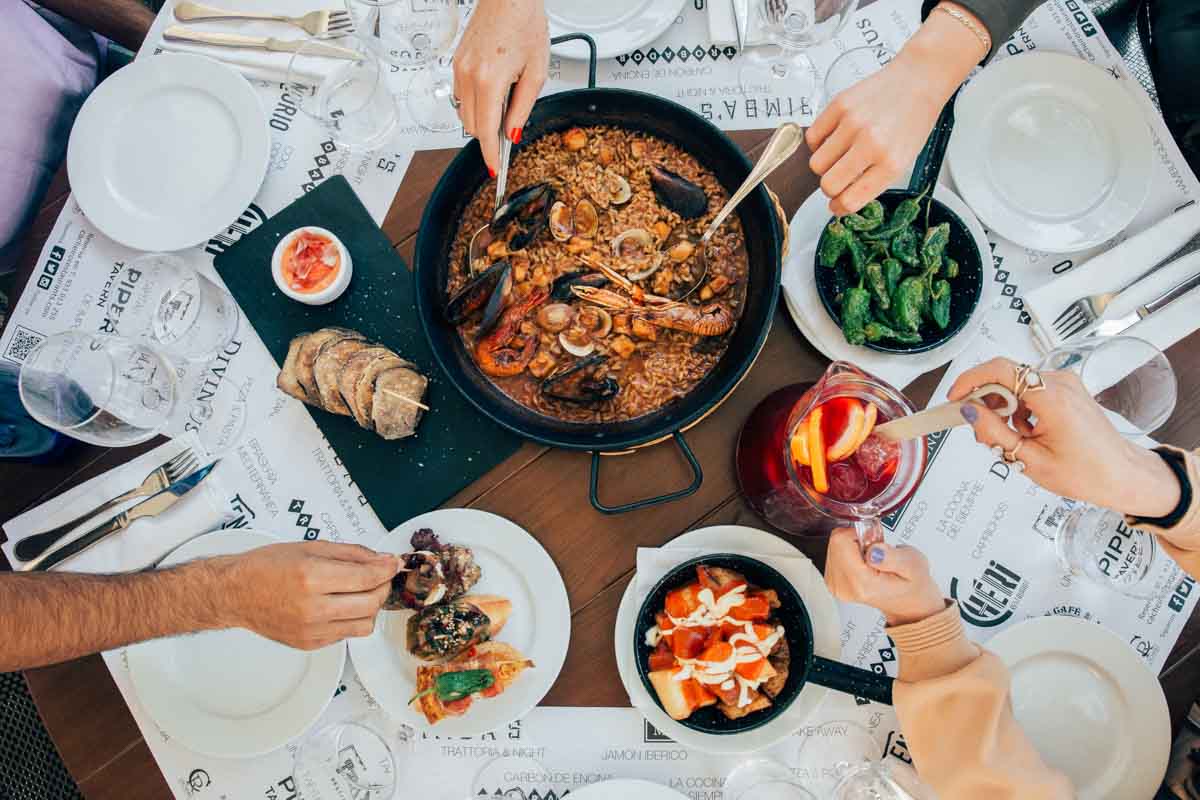 On the top of your Barcelona bucketlist should be going out for tapas and sangria. Remember, it is traditional in Spain to eat a big meal at lunchtime and a smaller meal for dinner. Make sure you've worked up an appetite by midday!
In Barcelona, you'll find a plethora of restaurants offering a scrumptious selection of share plates, referred to as tapas. Of course, all this food must be washed down with a generous jug of Sangria, the national drink of Spain. Check here for a dedicated tapas tour!
2. Marvel at Gaudi's architectural genius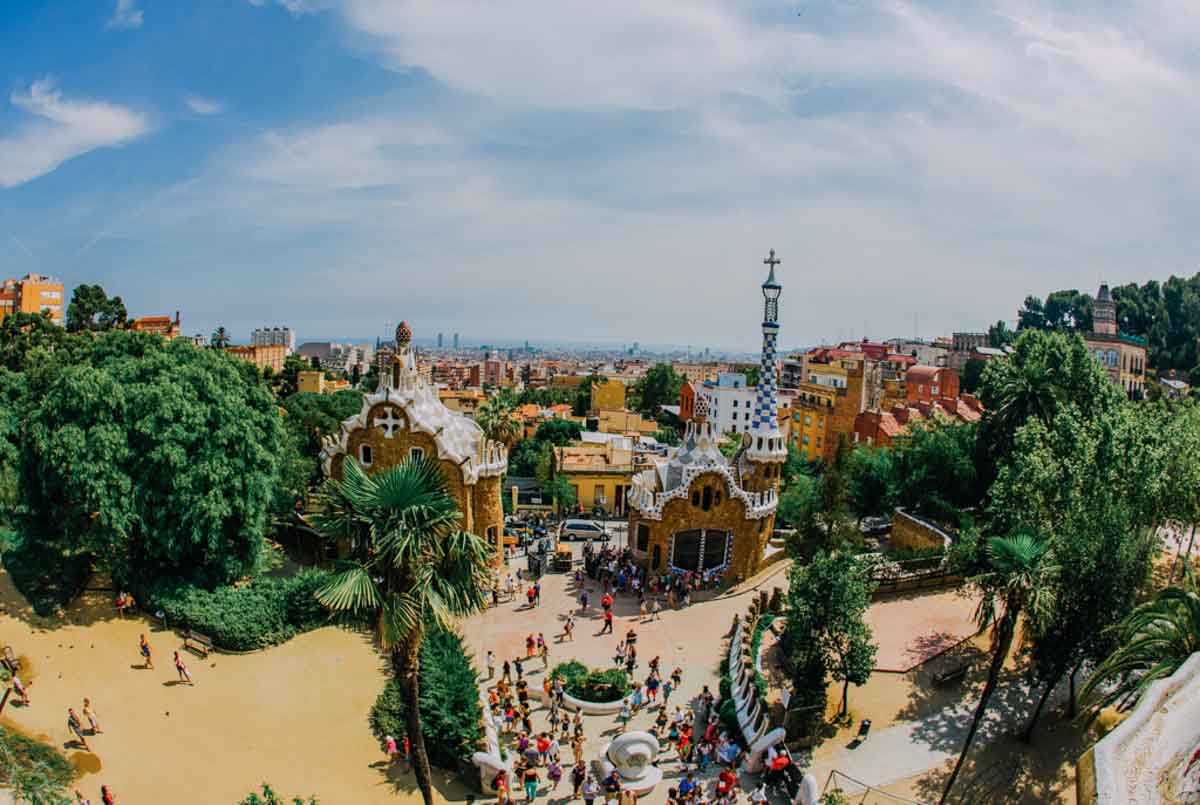 If anyone is responsible for shaping the aesthetic of Barcelona, it's Spain's most revered architect, Antoni Gaudi. Every Gaudi piece looks like it was conceptualized for a fairytale.
There is the wondrous La Sagrada Familia, a cathedral that has been under construction since 1882. Then there is Park Guell with its gingerbread-like buildings, Make sure you take time to explore the all the must-see Gaudi sites during your visit!
For tours around Barcelona of Gaudi's architecture, check these:
3. Have a picnic at the bunker with the best views over Barcelona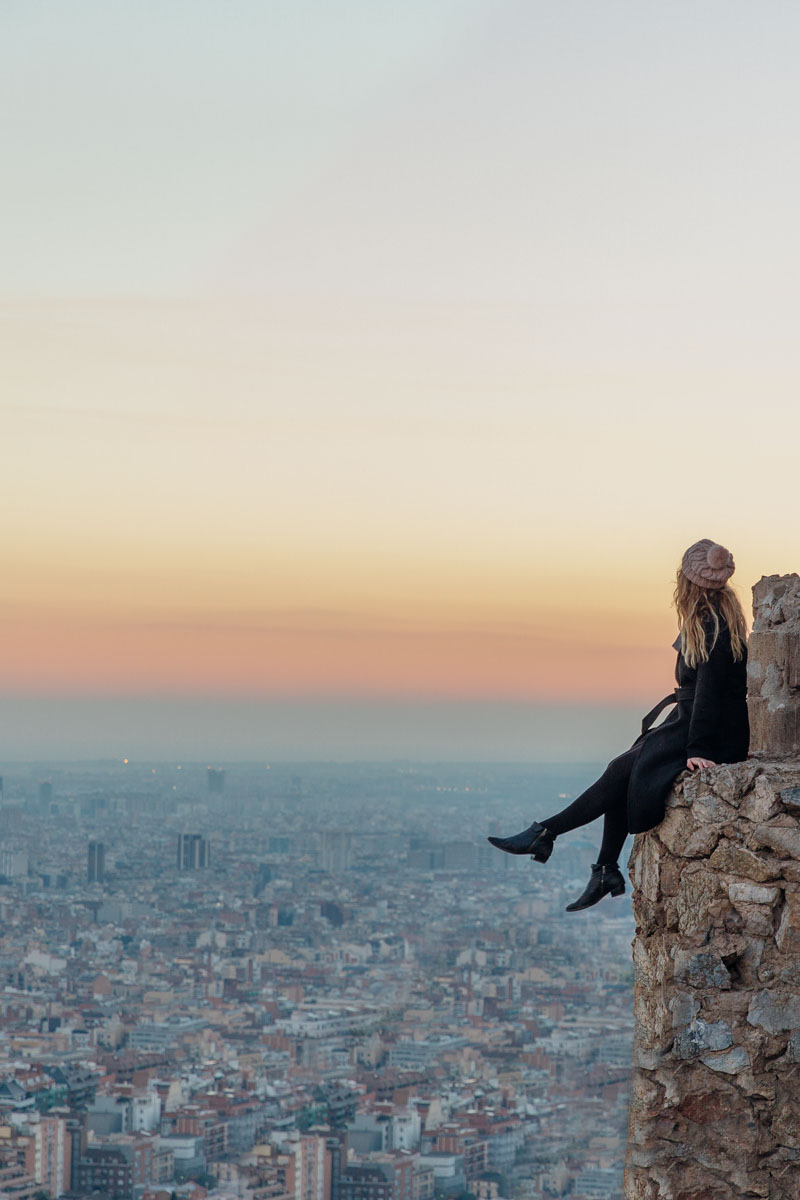 If you want to find the best panoramic views over Barcelona, head up to the Bunker del Carmel. This idyllic spot makes for a great place to bring a picnic and watch the sun setting over the Barcelona sprawl.
To get here, take metro line L4 (yellow) to station Alfons X. From Alfons X, take exit Ronda de Guinardo, cross the street and turn left. From here, you have to walk up a hill for about 25-30 minutes. I promise you, the view is worth it!
4. Visit Espit Chupitos Bar
Chupitos means 'shots' in Spanish, so you can probably take a stab at what this bar has on offer. With over 150 different types of shots on the menu, you can expect a little more than tequila with lime and salt.
It's a bit of a lucky dip when making your selection, but expect each one to be somewhat of a fun surprise. My favourite was the toasted marshmallow show!
5. Get lost in the Gothic Quarter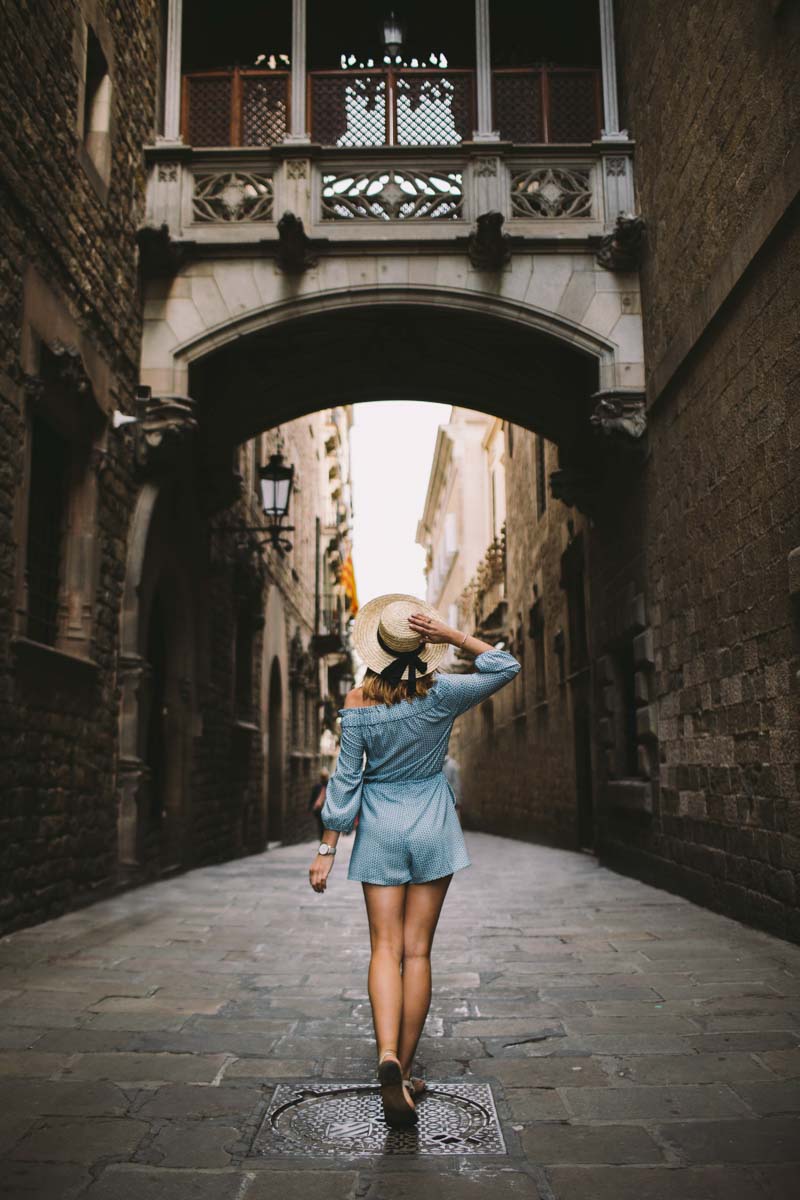 If there ever was an ideal place to get lost, the Gothic Quarter of Barcelona would be it. Throw aside all plans and spend a few hours simply meandering through the endless maze of intriguing alleyways, quaint shopfronts, hip bars, and Gothic architecture.
If you want to make your explorations of the area even more interesting… You can take part in a Gothic Quarter Cava Tasting (Spain's version of champagne), led by a Michelin Star Sommelier!
For more ways to explore the Gothic Quarter:
6. Go inside La Sagrada Familia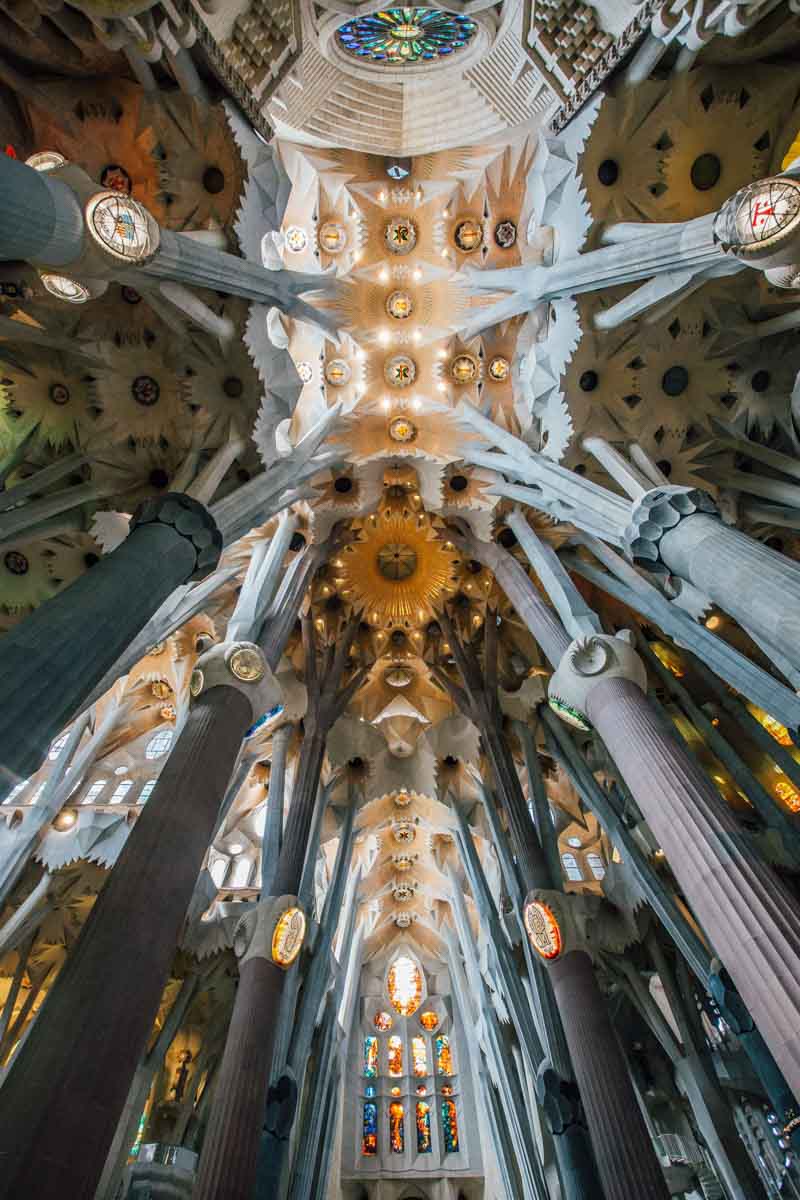 On my first visit to Barcelona I never actually made it inside La Sagrada Familia and I regretted it ever since. I made it a priority on my second visit to Barcelona and I am so glad I did!
If you are under the impression that all cathedrals look the same, get ready to have your mind blown. I would recommend booking your tickets in advance so you don't have to cue for hours or miss out altogether!
7. Go on a food tour of Barcelona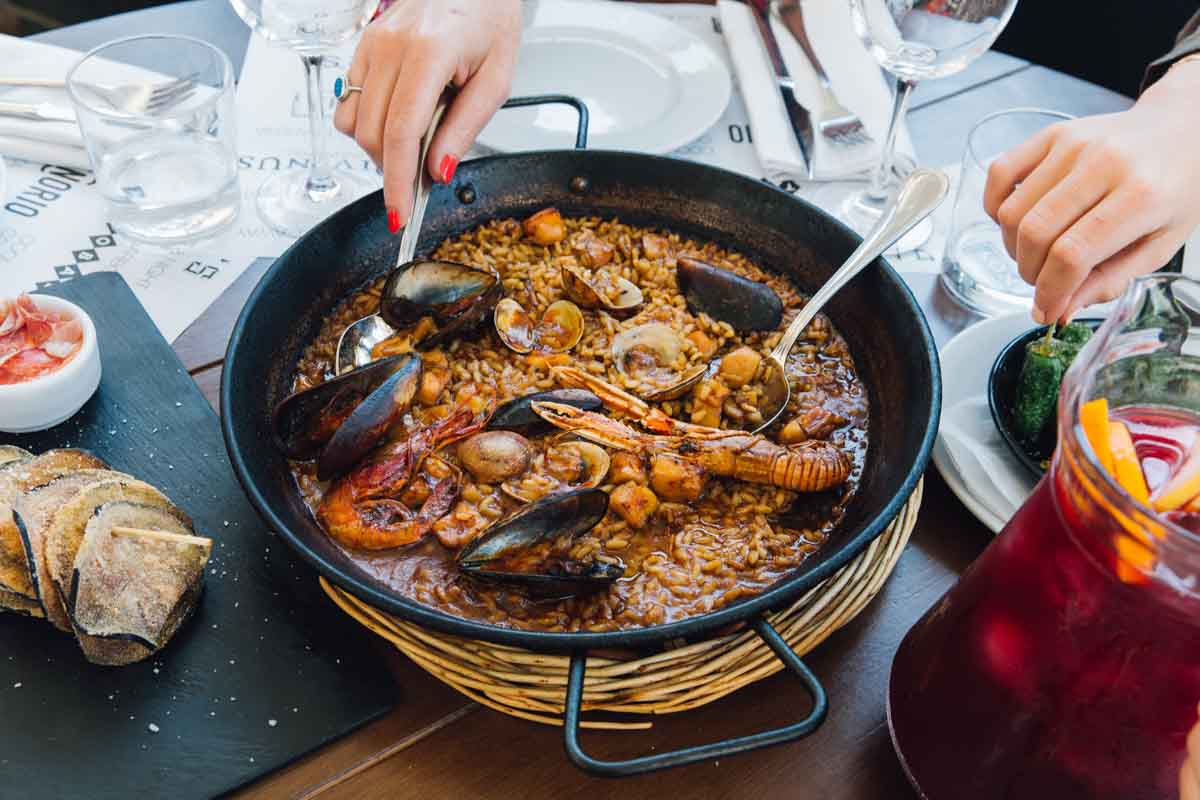 When visiting a new city, one of the easiest ways to get an authentic taste of its culture and cuisine is by going on a local food tour. The Food Lovers Company, for example, offer small group tours focused on showing you real Spanish and Catalan culinary culture.
On the tour, locals and culinary experts, Nuria and Margherita show you around Old Town on a four-hour drinking and eating session. Just make sure you schedule time for a serious siesta once you're finished!
For some more food tour ideas:
Paella Cooking Experience with Boqueria Market Tour
Private Food Tour with 10 Tastings
8. Stroll along Barcelona Beach
In the height of summer, Barcelona beach is teeming with locals and tourists alike. Here, you can sunbathe (and if you're brave, join the locals and go topless!), cool down in the waters or simply sit at a beachfront bar imbibing Mojitos.
I personally found the beach WAY too crowded during the middle of the day, but I did enjoy strolling along the sand at sunset before retreating to one of the restaurants along the water for a steaming hot bowl of Paella.
9. Try everything from La Boqueria Markets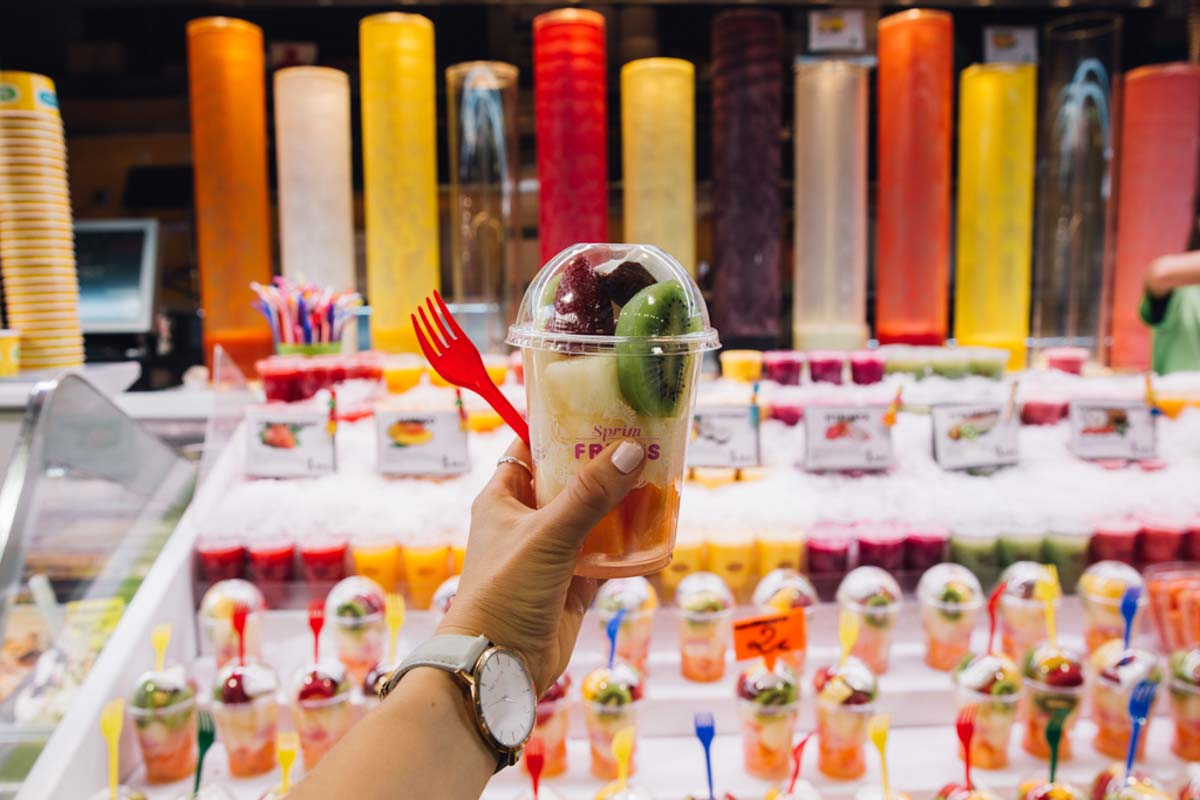 La Boqueria is Barcelona's most famous food market, brimming with an irresistible throng of food stalls that sell just about everything under the sun.
On entering, you'll find a rainbow array of smoothies and fresh fruit, delectable crepes brimming with fillings and exotic candies. Walk in a little further to discover food stalls offering a place to sit and feast on local delicacies.
10. Watch the magic fountain show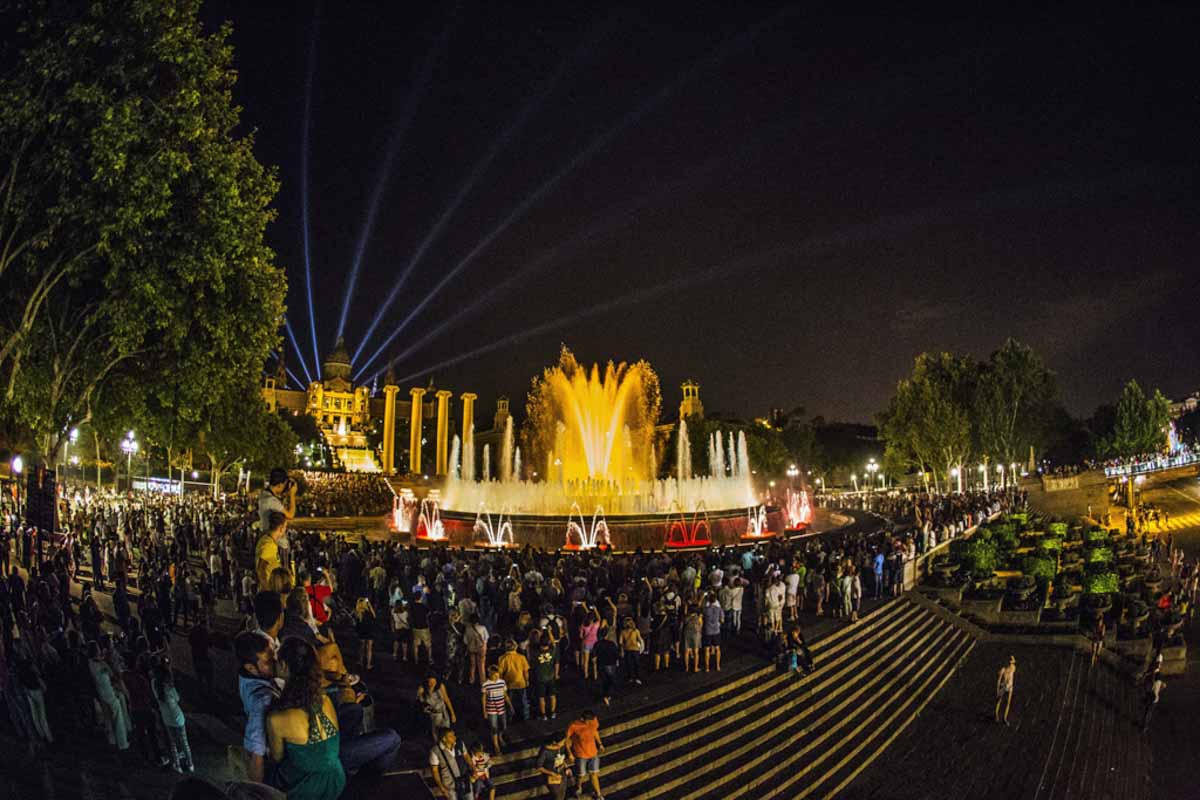 First spouting all the way back in 1929, this magnificent display of colour, light, sound and water is an absolute must-see when you are in Barcelona!
The show occurs outside of the National Museum of Art Cataluyna at different times depending on the season, so I would recommend checking on the Barcelona Tourism website before planning to go.
Barcelona Bucketlist: Travel Tips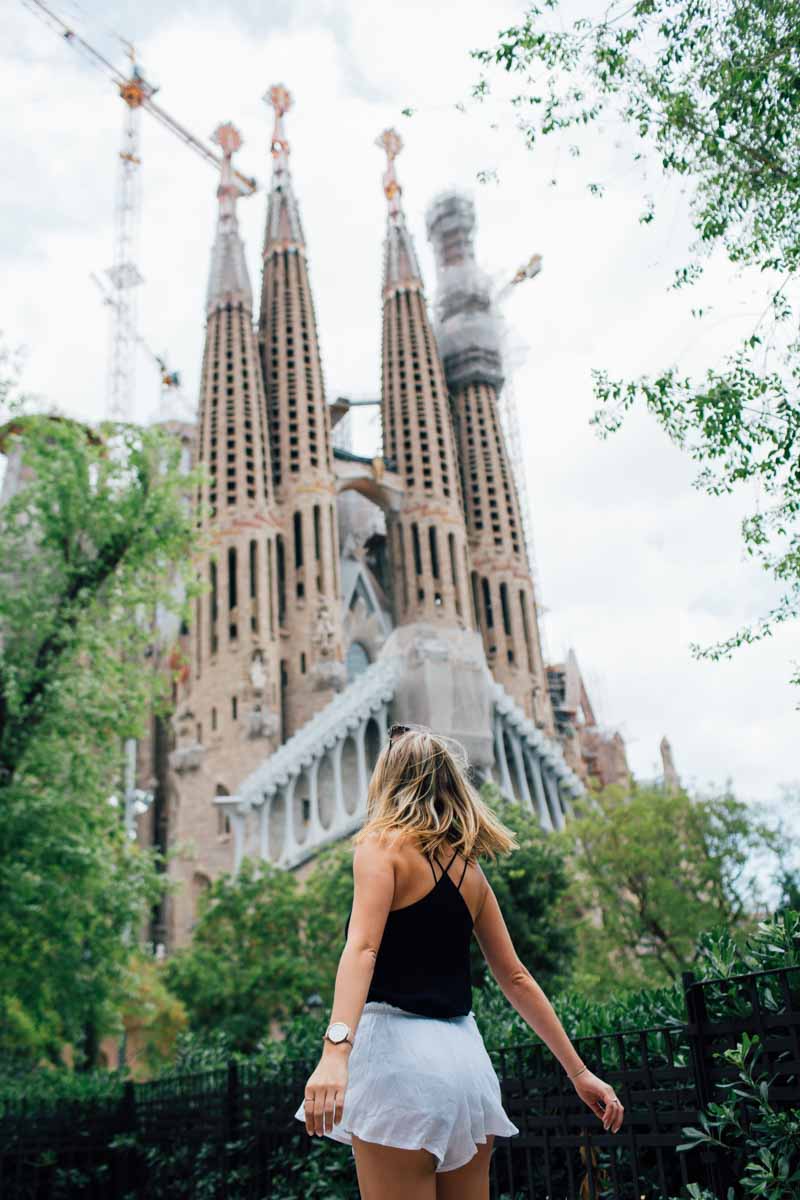 Getting to Barcelona
If you are planning to fly to Barcelona, I would recommend using Skyscanner to book your flights. It's free to use and doesn't have any hidden fees like other flight search engines, and works by comparing prices across every airline to ensure you get the best deal possible. Plus, You can download the free Skyscanner App on iOS or Android, or use the Skyscanner flight search engine to find cheap flights to Barcelona.
How to Get Around Barcelona
Barcelona is a fairly straight-forward city to navigate so getting around is pretty easy. In my opinion, walking is always the best way to get from place to place as it allows you to see the most. The city is also very bike-friendly and has a great public transport network of metros and buses. If you are going to use public transport during your visit, your best option is to pre-purchase a transport pass for the duration of your time in the city.
Where to Stay in Barcelona
$
Still to this day, the best hostel I've ever stayed at is the Casa Gracia. The design of the place is super cool and you'll literally pay hostel prices for hotel standards. Plus, they will throw in an amazing breakfast and a bunch of fun, social activities! Book a stay now or check here to compare prices & availability
$$
Barcelona has a lot of great options on Airbnb. By using Airbnb, you can often score yourself a beautiful, self-contained apartment for a fraction of what you'd pay for a hotel. If you haven't yet signed up to Airbnb, you can sign up here and get $45 credit towards your first stay!
$$$
If you want to treat yourself, check out the exquisite W Hotel Barcelona. Located right on the Barcelona beachfront, you can hardly pick a room with a bad view at this place! Book a stay now or check here to compare prices & availability
Have you been to Barcelona? Got something fun to add to this bucket list? Let me know in the comments below!
For more Spanish Bucketlist travel:
Liked this article on things to do in Barcelona? Pin it!