You can't visit Paris without sampling some traditional foods from France! These are the foods you need to try and the best places in Paris to try each dish.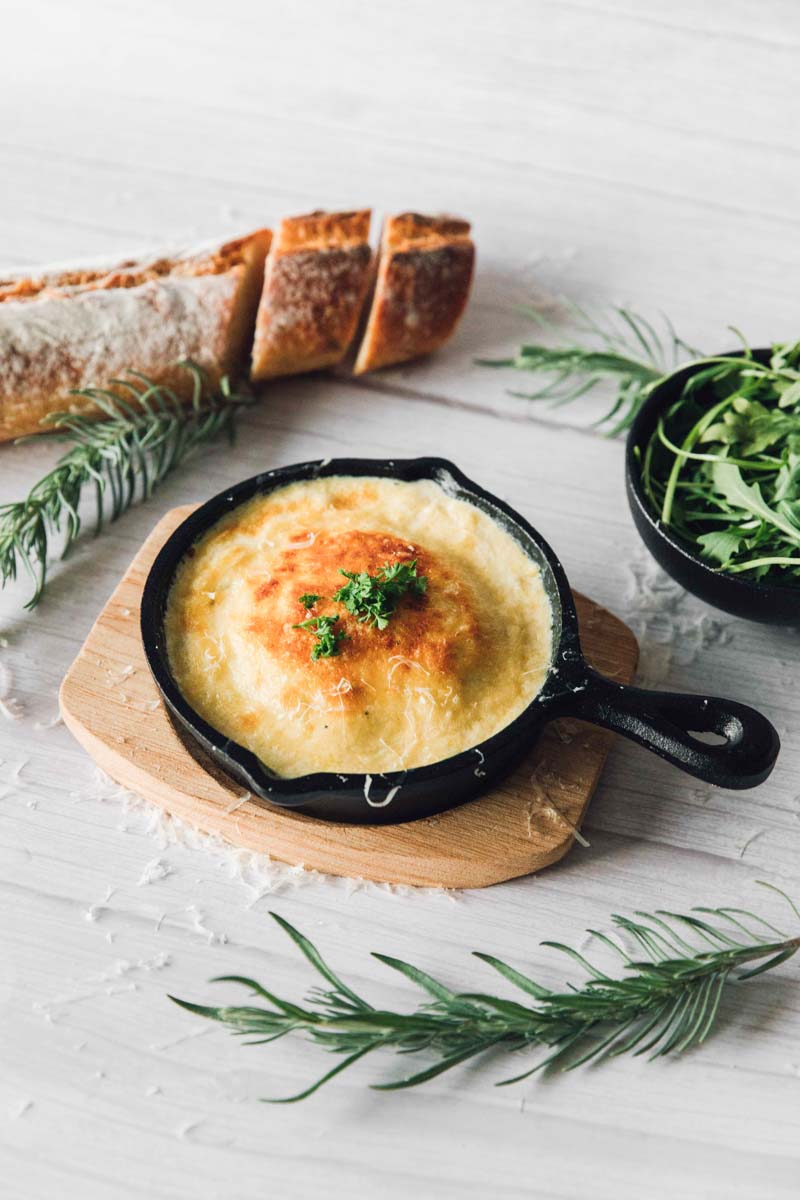 It's no secret that Paris is an incredibly magical destination. Not only is it home to the most famous monuments, museums and buildings in the world, but it is also home to some of the most iconic foods.
Whether you are a first-time visitor to Paris, or even a third-time visitor, choosing a restaurant and deciphering a French menu can feel overwhelming. Luckily, I've done the research for you. I am sharing the best traditional French foods in Paris, and what restaurants to find them in!
1. Boeuf Bourguignon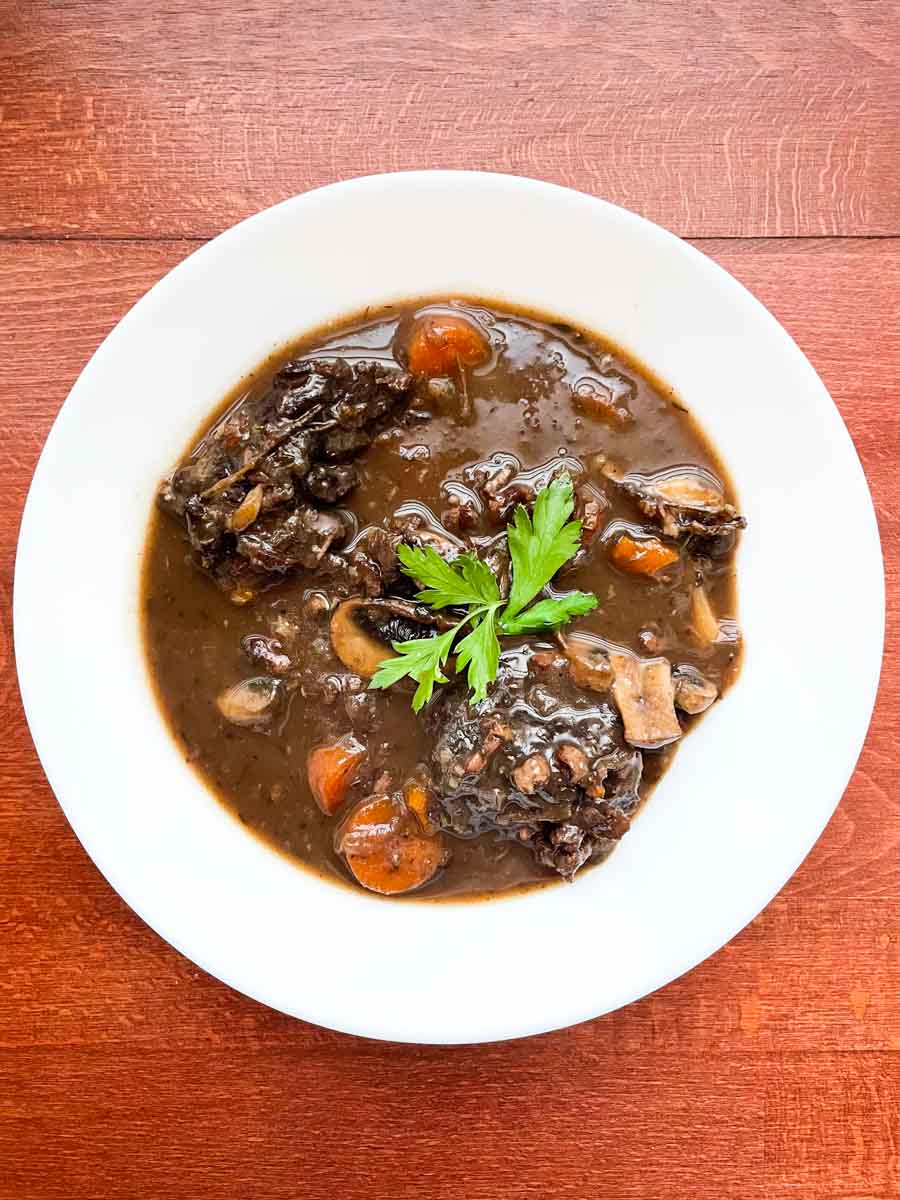 Boeuf bourguignon is among the most famous traditional foods in France. This rich and comforting beef stew originated in the French region of Burgundy. The stew is made from beef braised in red wine (oftentimes red Burgundy), flavoured with vegetables and other herbs.
Where to try Boeuf Bourguignon in Paris: An exceptionally good restaurant to find this traditional French dish is at Le P'tit Troquet.
Address: Le P'tit Troquet, 28 Rue de l'Exposition
2. Bouchées à la Reine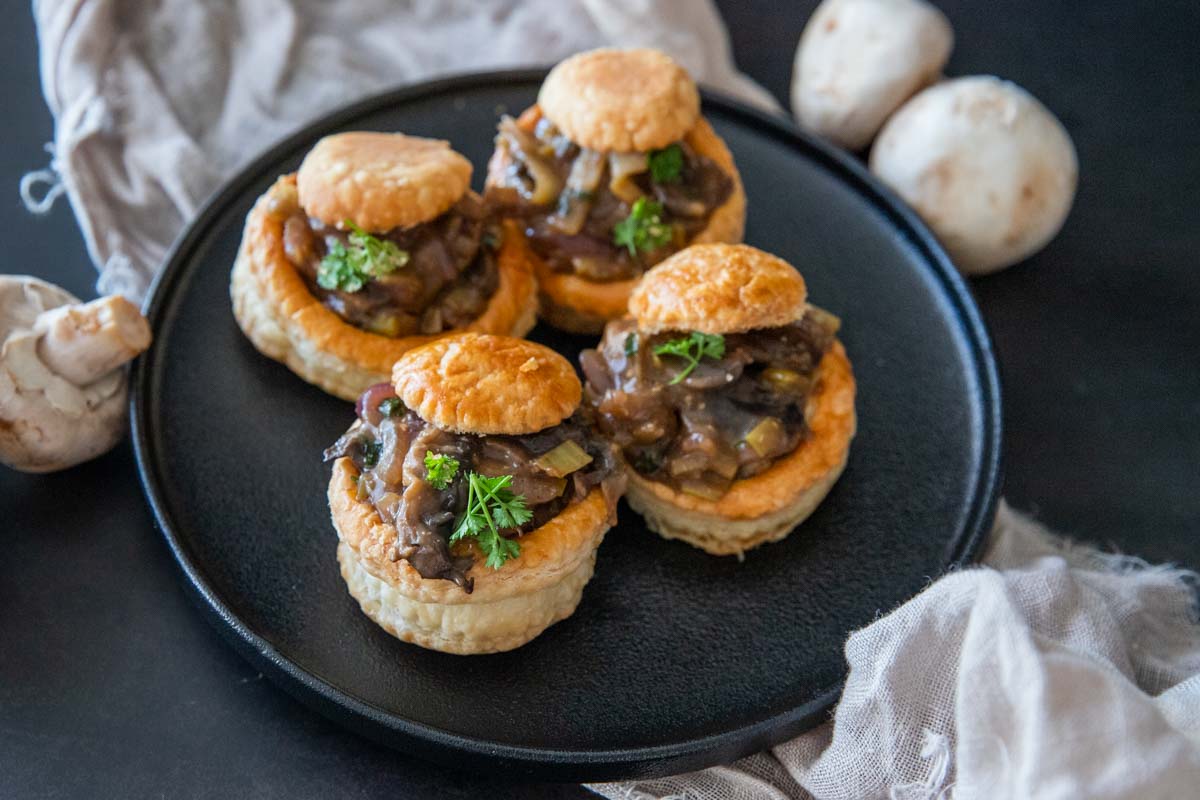 Generally made for special occasions, bouchées à la reine is a beloved French speciality. The dish consists of a hollow puff pastry stuffed with a mild creamy sauce made of animal meat, truffles, white wine, and mushrooms.
Where to try Bouchees a la Reine in Paris: One of the best restaurants to order this dish in is Auberge Bressane where you'll get a hearty serving of this traditional French specialty.
Address: Auberge Bressane, 16 Av. de la Motte-Picquet
3. Cassoulet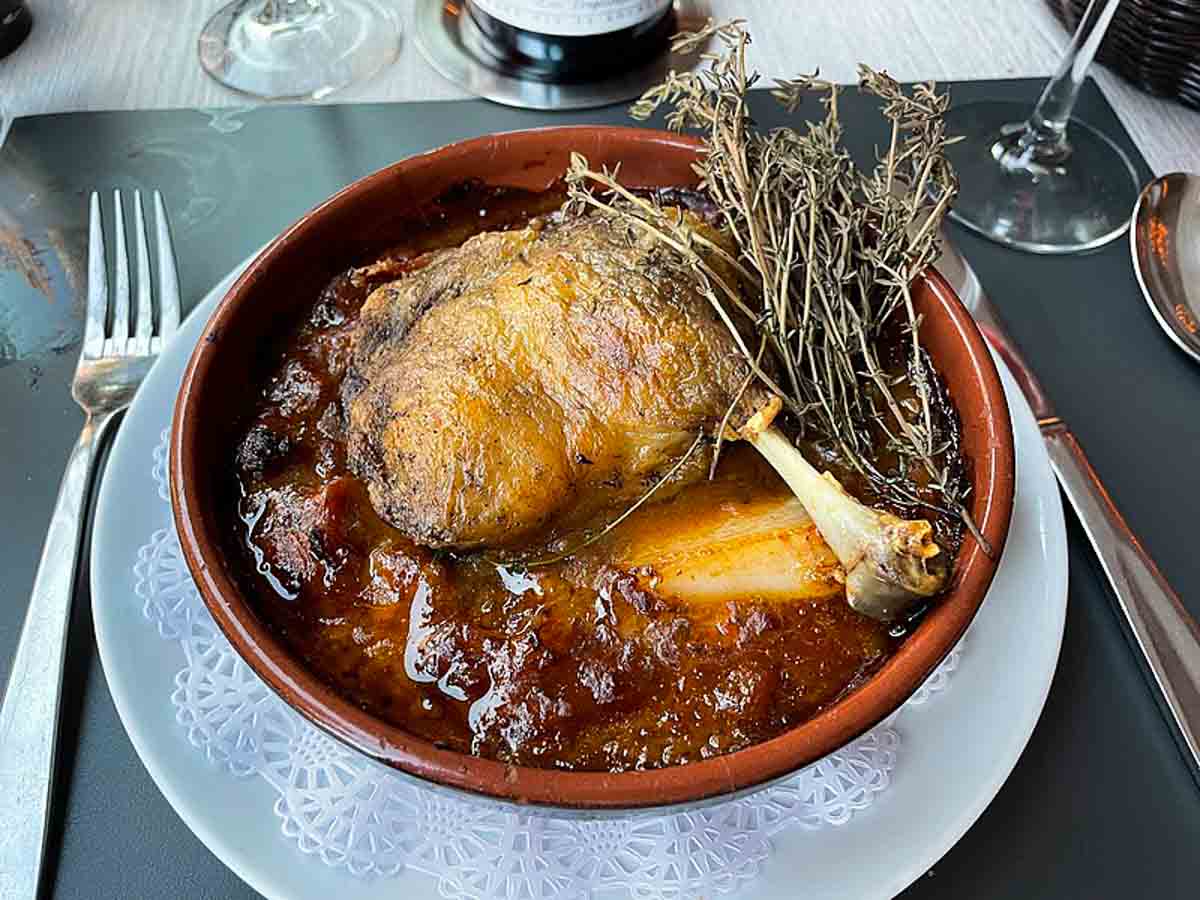 Cassoulet is another traditional French dish originated in the southwest of France in an area formerly known as Languedoc (now known as Occitania). This hearty, slow-cooked stew of haricot beans is baked with tender meats such as pork, mutton, sausage and preserved goose.
Where to try Cassoulet in Paris: If you're visiting Paris, the best restaurant to try this traditional French dish is L'Assiette.
Address: L'Assiette, 181 Rue du Chateau
4. Escargot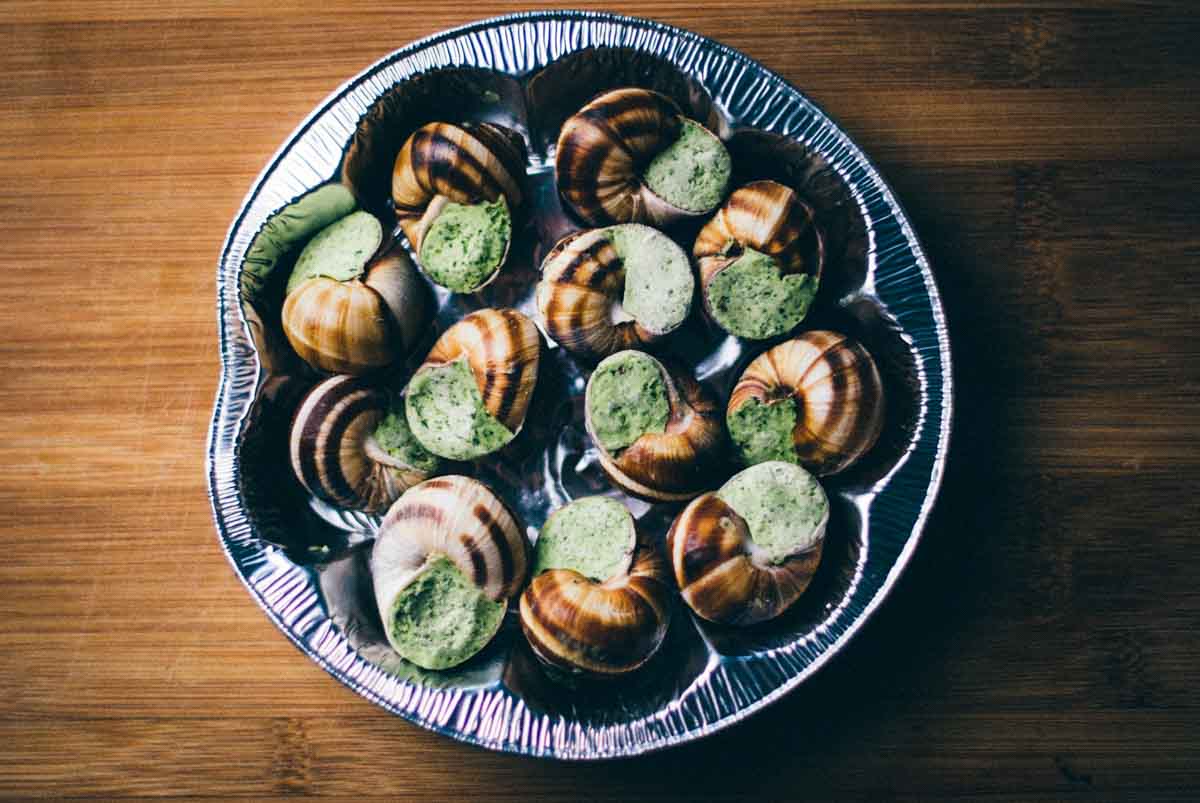 If there is one traditional French food you need to try in Paris, it's escargot. In France, escargot is an incredibly popular entrée, consisting of snails often covered in a garlic butter sauce. The dish typically arrives at the table with a snail fork (a small two-pronged fork) and snail tongs, which you use to free the snails from their shells!
Where to eat Escargot in Paris: While you can find escargot in almost any restaurant in Paris, a particularly great restaurant for escargot is L'Escargot Montorgueil.
Address: L'Escargot Montorgueil, 38 Rue Montorgueil
READ NEXT: 31 Best Desserts in Paris to Try in 2023
5. Foie Gras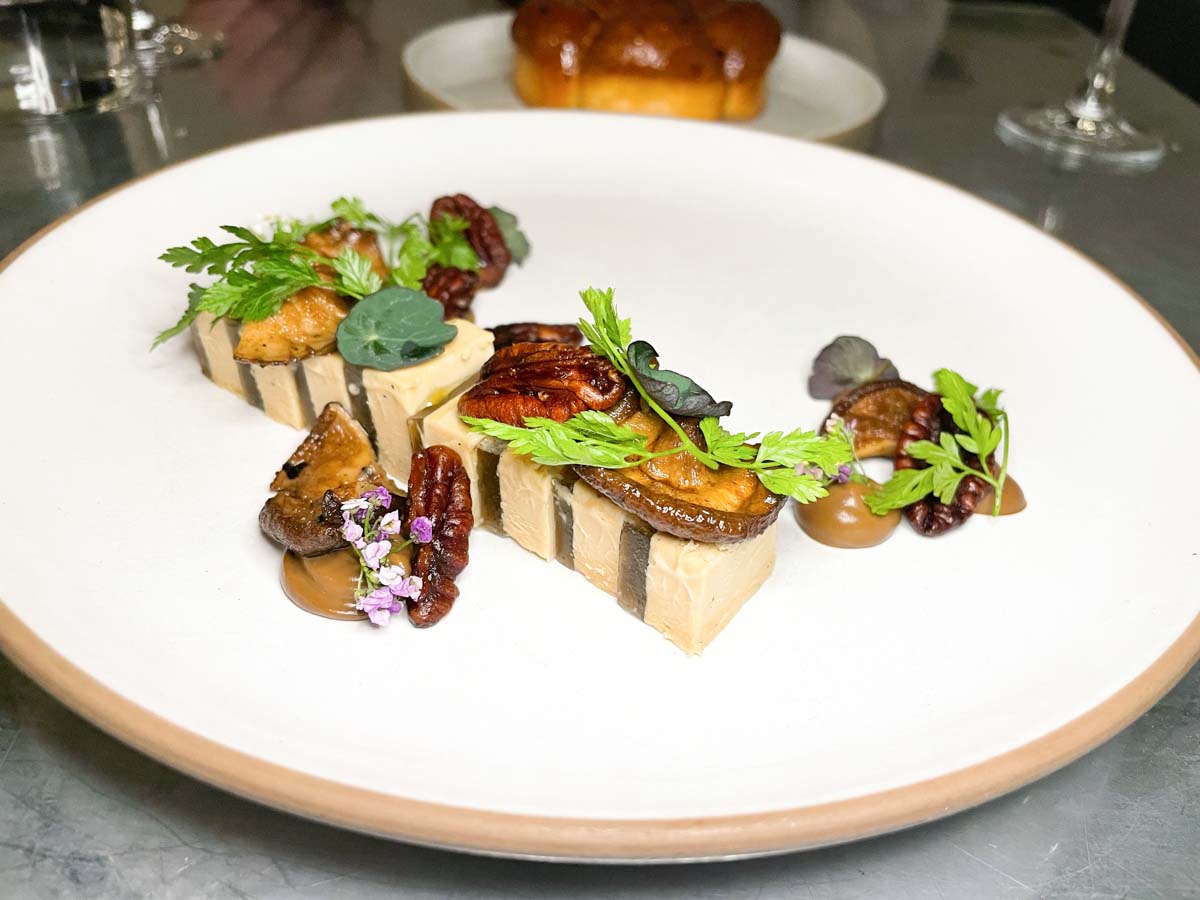 Foie gras – hailing from the Gascony region of France – is one of the most underrated traditional foods of French cuisine. According to French law, foie gras is the liver of a duck or goose fattened by gavage. It's tasty, creamy, and incredibly flavorful, whether you're eating it plain or spread across a piece of toasty bread.
Where to try Foie Gras in Paris: Le Comptoir de la Gastronomie is a Parisian staple that has been dedicated to the art of foie gras for over 40 years. If you're up for trying this dish, it's the perfect place to go.
Address: Le Comptoir de la Gastronomie, 34 Rue Montmartre
6. Salade Niçoise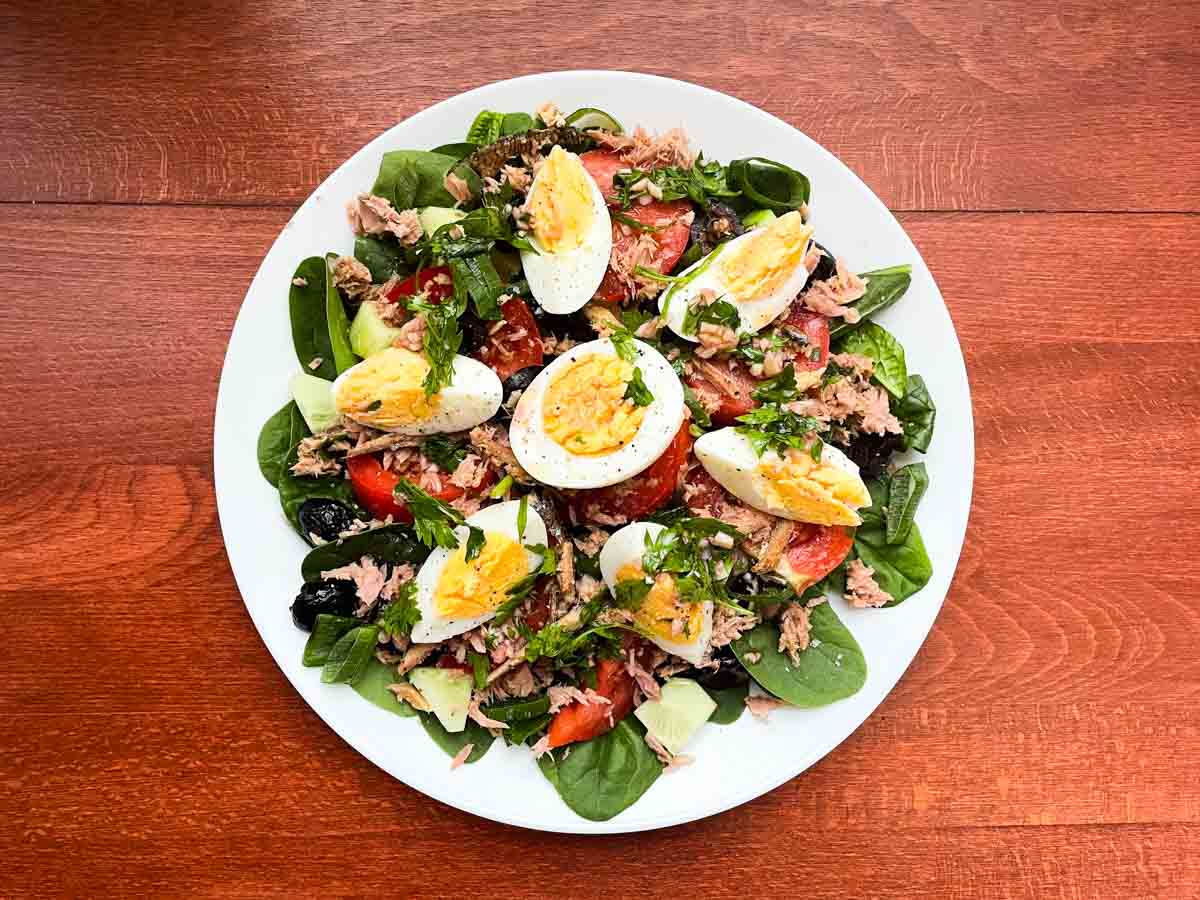 Salade Niçoise is a hearty salad that originated in Nice, a city in the south of France. There is a lot of contention on what constitutes a "correct" Salade Niçoise. At its most basic, it's made with hard-boiled eggs and raw ingredients such as tomato, olives, cucumber and tinned tuna. However, you'll find many varieties of this traditional French dish in Paris.
Where to try Salade Niçoise in Paris: One of the best restaurants to eat this traditional French salad is at the popular restaurant Café de Flore in Paris's 6th arrondissement.
Address: Café de Flore, 172 Bd Saint-Germain
7. Soufflé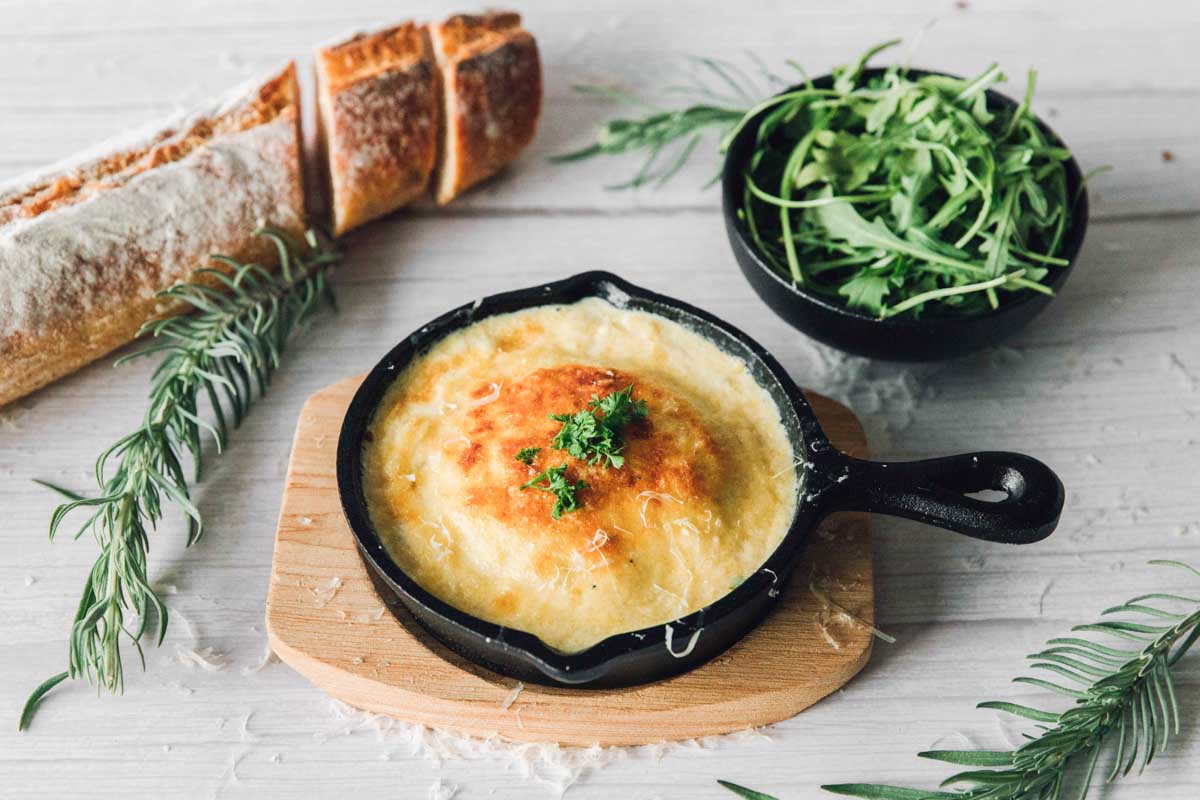 Soufflé is a traditional French baked egg dish. When you think of a soufflé, you probably think of a dessert. However, in France, soufflé is also a savoury dish, served as the main course of a meal. Savoury soufflé comes is many variations, but is typically made with different cheeses, potatoes, and/or meats.
Where to try Souffle in Paris: If you want to try a traditional French soufflé in Paris, head to Le Soufflé. This restaurant specializes in variations of soufflés, both sweet and savoury.
Address: Le Soufflé, 36 Rue du Mont Thabor
If you're up for a challenge, give my recipe for Goats Cheese and Leek Souffle a go!
8. Steak Frites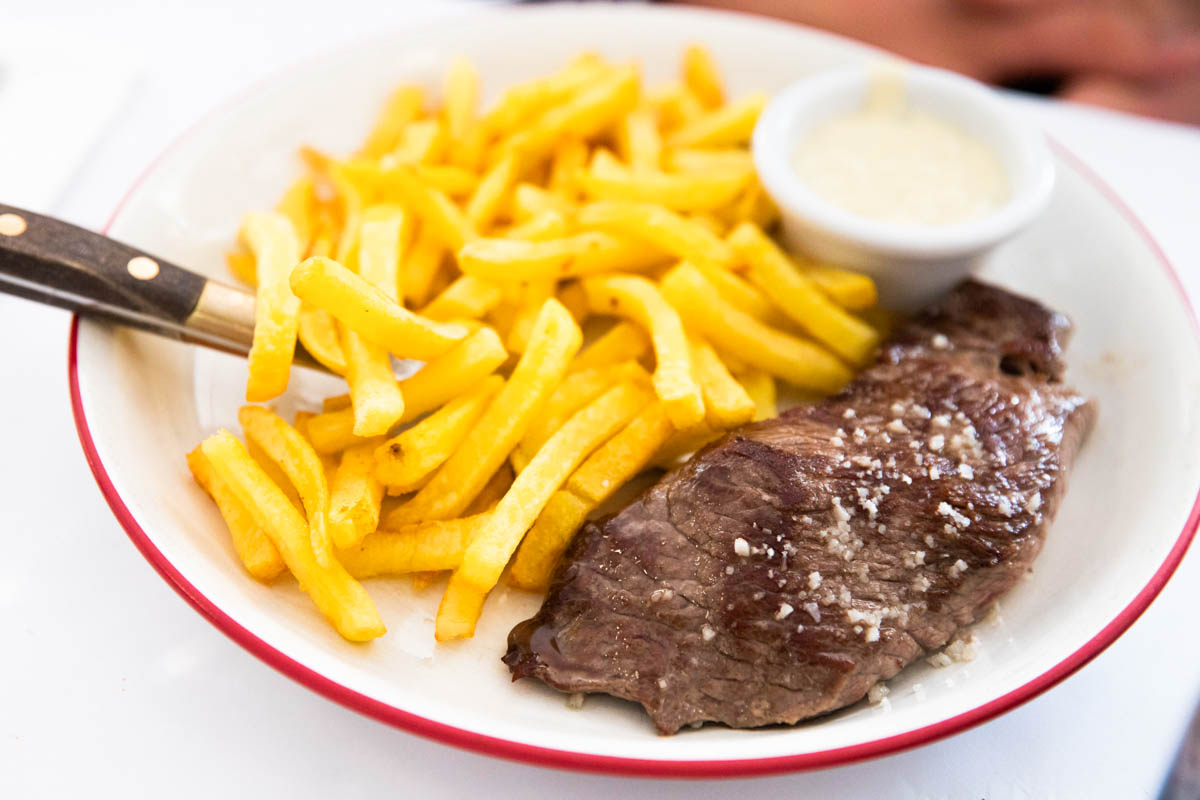 Another traditional French dish you can't leave Paris without frying is steak frites. This simple dish of steak paired with French fries, commonly served with a sauce or compound butter, is a classic for good reason. Just remember- the French like to serve their steak rare. If you ask for it well done, you may get some funny looks!
Where to try Steak Frites in Paris: One of the best places to try steak frites is Chez Paul in the 11th arrondissement. Here, they use a beef rumpsteak that comes from the hindquarter of the cow and packed with flavor. Plus, you great bang for your buck with a hearty serving size for an affordable price.!
Address: Chez Paul, 13 Rue de Charonne
9. Steak Tartare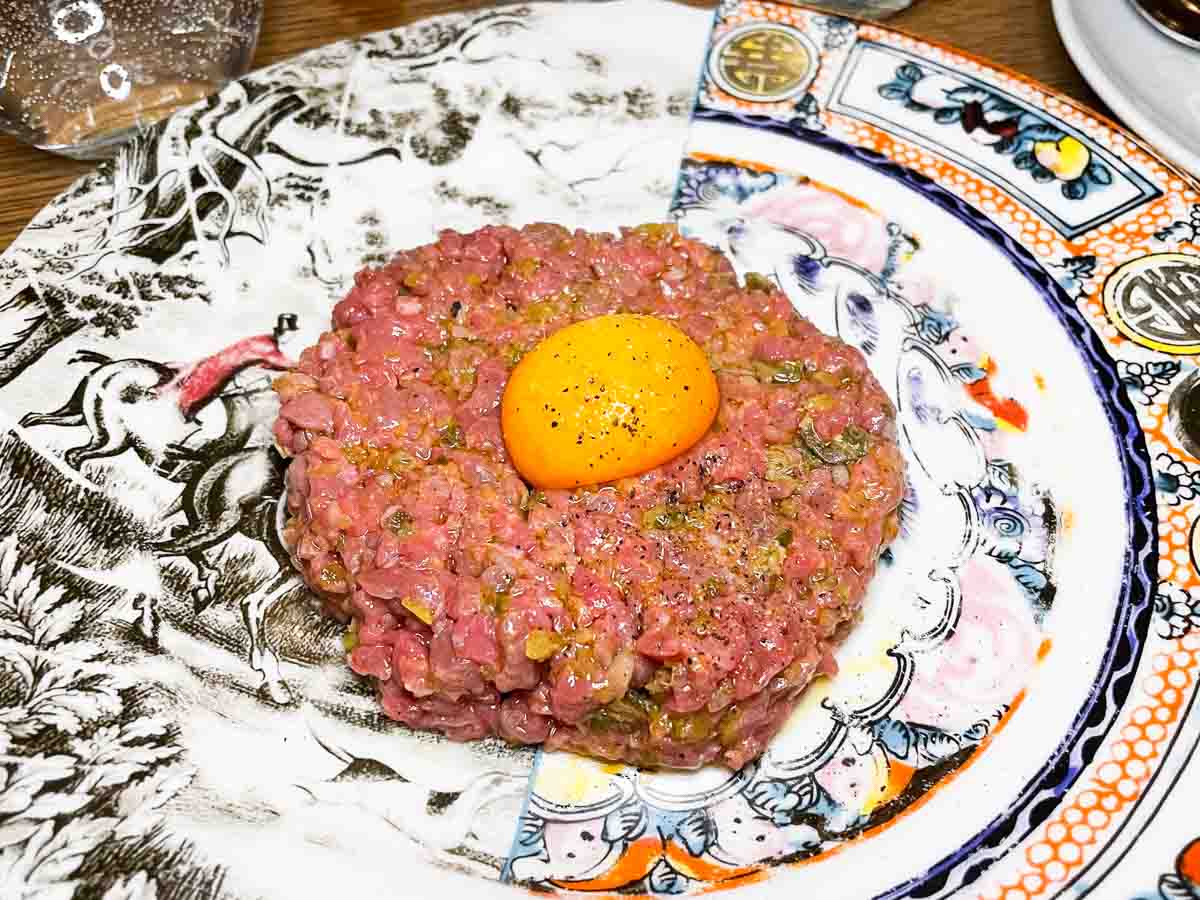 Steak tartare is a traditional French dish consisting of raw minced beef, flavoured with shallots, capers, pickles and sauces and topped with an egg yolk. While raw beef might not sound immediately appetizing, it is genuinely a delicious dish that is worth trying.
Where to try Steak Tartare in Paris: Josephine Chez Dumonet, an elegant and classic French restaurant in Paris's 6th arrondissement, offers some of the best steak tartare in town. Uniquely, when you order the steak tartare, it is prepped at your table and served directly to you.
Address: Josephine Chez Dumonet, 117 Rue du Cherche-Midi
10. Quenelle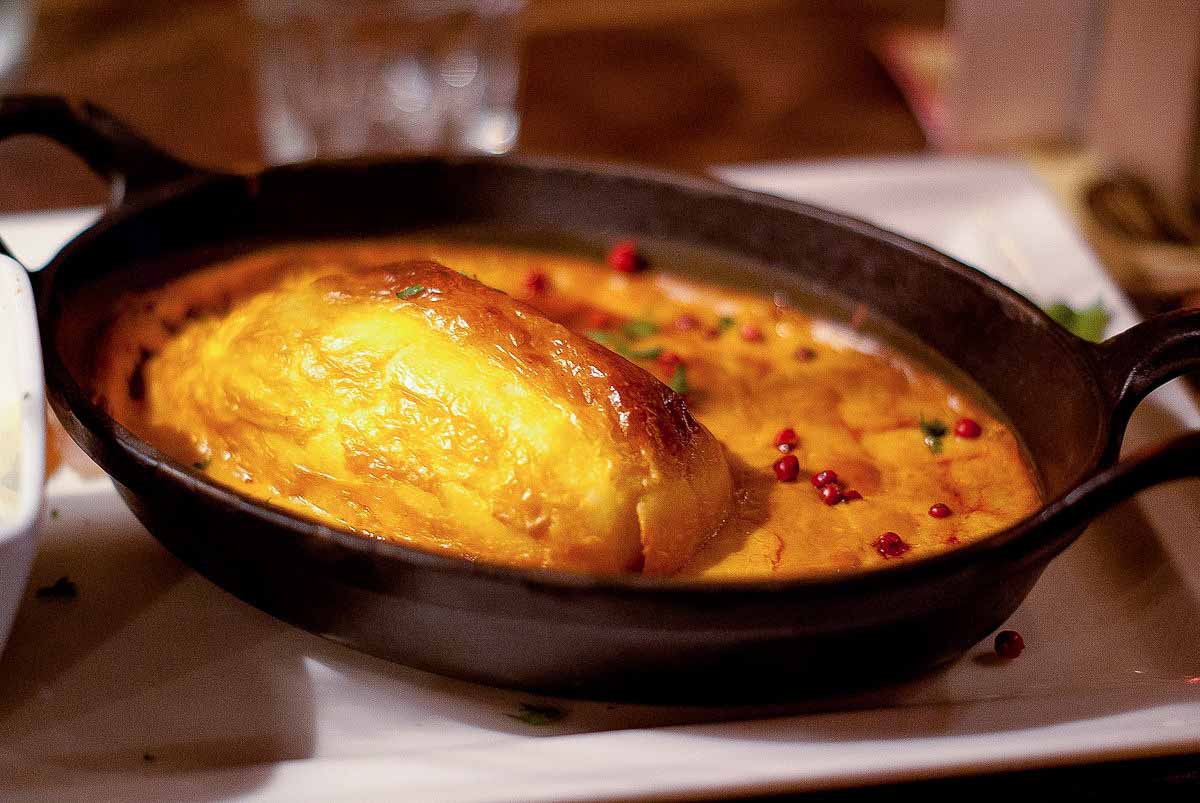 Originating from Lyon, a city southeast from Paris, comes the quenelle, which is an incredibly decadent French food. A quenelle is typically a creamed fish or meat mixture, with a light egg binding. It is formed into an egg-like shaped, poached and served in various sauces.
Where to try Quenelle in Paris: The best place to try fish quenelle is from the restaurant Aux Bons Crus in the 11th arrondissement.
Address: Aux Bons Crus, 54 Rue Godefroy Cavaignac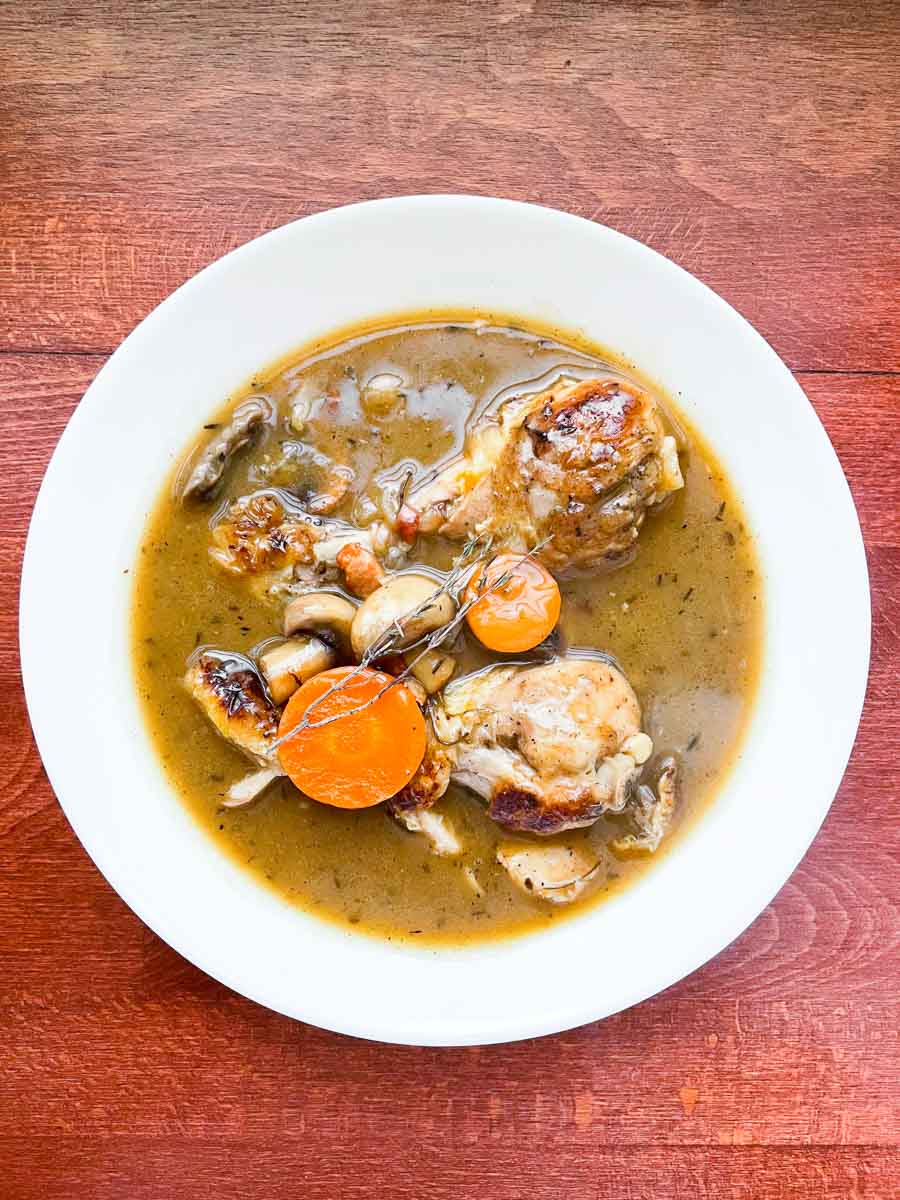 Dining out in Paris is a real treat, but deciphering French foods and dishes can sometimes be overwhelming. The dishes listed above are great foods to try whether you want to dip your toes into French cuisine or dive all the way in.
If you're looking for a cocktail pre or post meal, don't miss this post listing the best cocktail bars in Paris!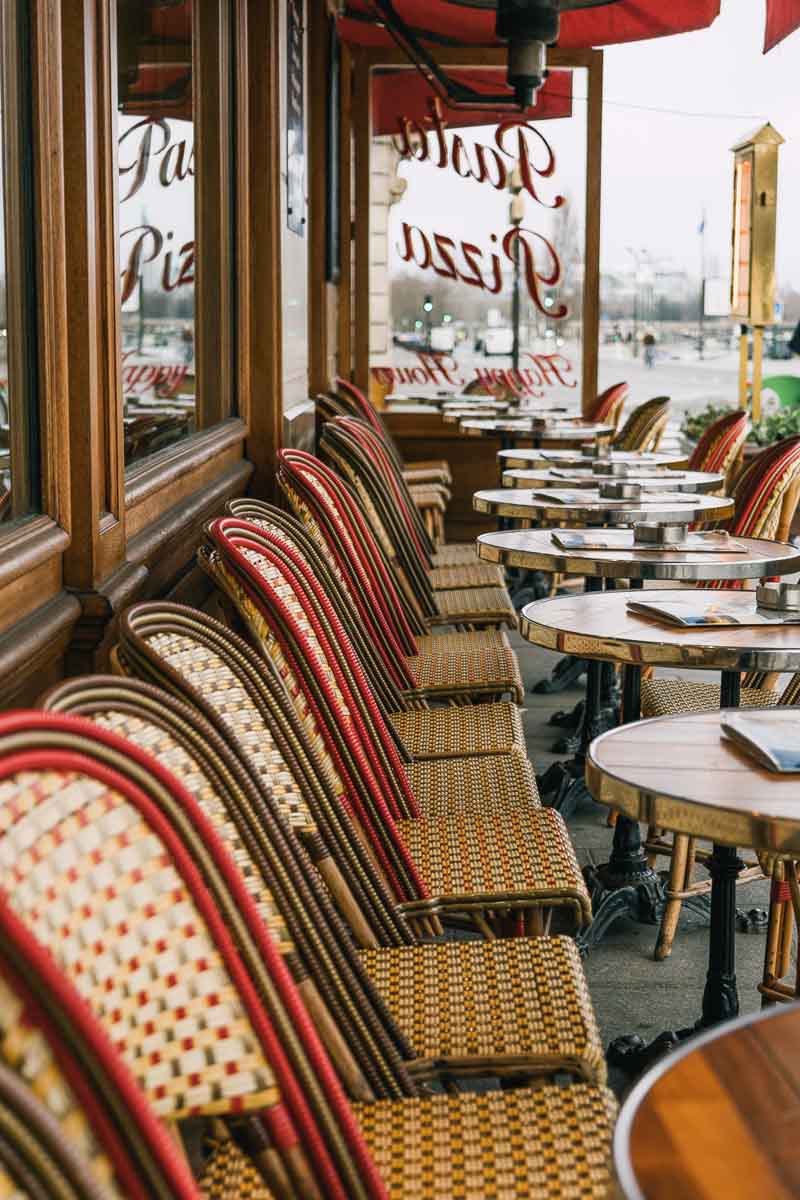 Visiting Paris? Read these articles next: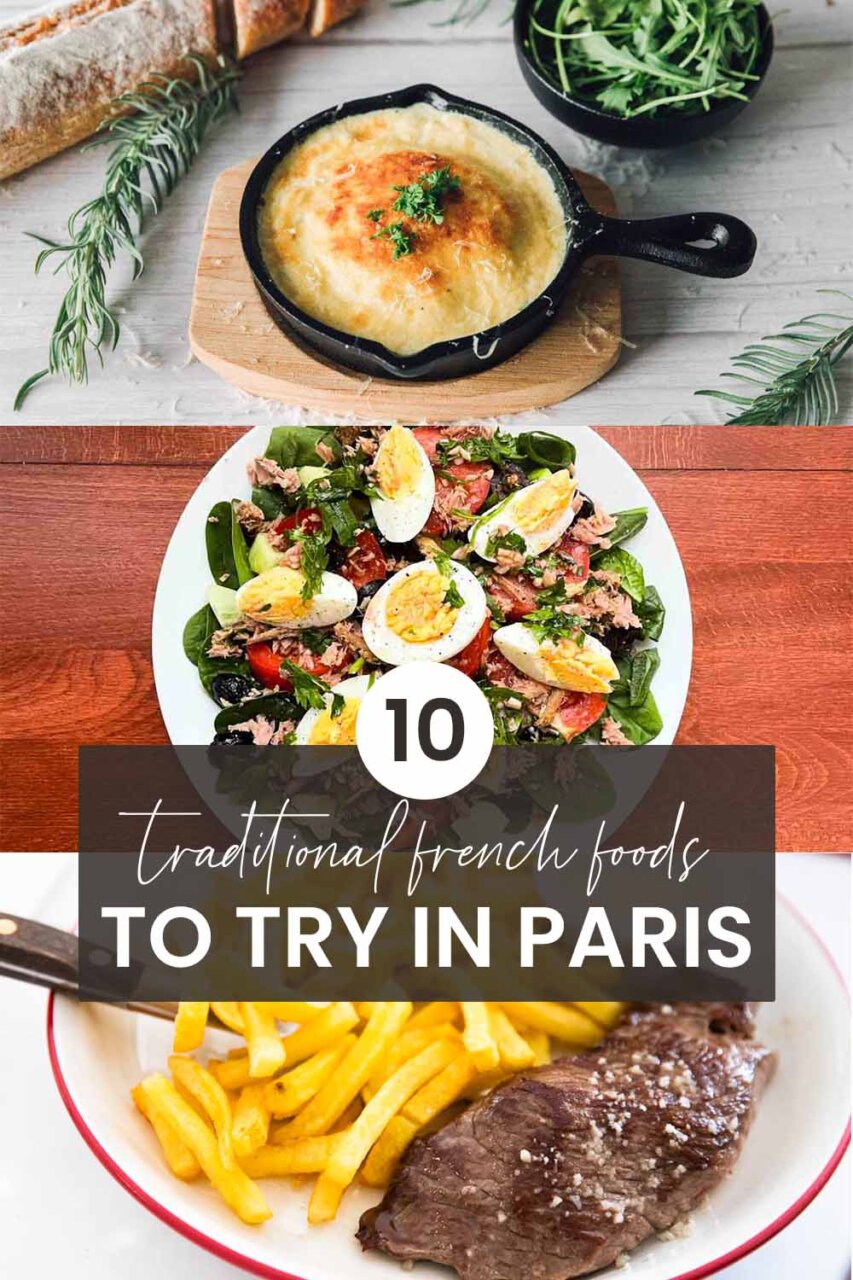 Author bio: Kylee is a Neonatal Intensive Care (NICU) nurse passionate about making travel affordable and accessible to nurses. Inspiring nurses to travel both near and far, Kylee began Passports and Preemies in 2017 while volunteering in Skopje, North Macedonia as a way to reach nurses and advocate for the prevention of nurse burnout by traveling. You can follow her on instagram, TikTok or her website.