Looking for a nutritious breakfast that will keep you full for hours? Try one of these delicious high protein overnight oats recipes (both with and without protein powder)!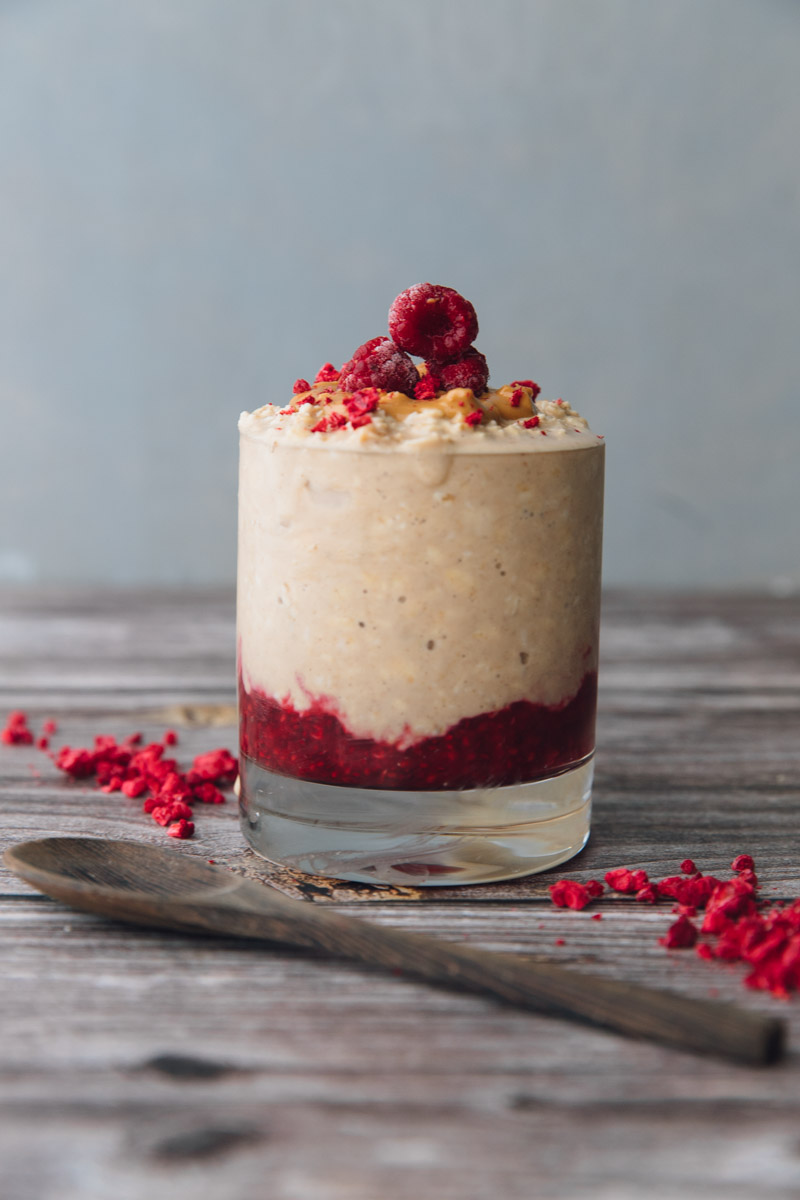 What are overnight oats?
If you haven't had overnight oats before, they are essentially a cold version of oatmeal. Instead of cooking rolled oats, you soak rolled oats in liquid overnight (or at least for a few hours). This softens the oats to a beautifully creamy texture.
Are overnight oats healthy?
Yes! Overnight oats are full of health benefits. They are rich fibre, protein content, and they contain a number of vitamins and minerals.
Are overnight oats high in protein?
Rolled oats, the base ingredient of overnight oats, are a rich source of protein in themselves. They contain 11.1g of protein per 100g. To make overnight oats even higher in protein, other ingredients such as greek yogurt, nut butter and protein powder can be added (as shown in the recipes below).
Dessert-inspired Overnight Protein Oats Recipes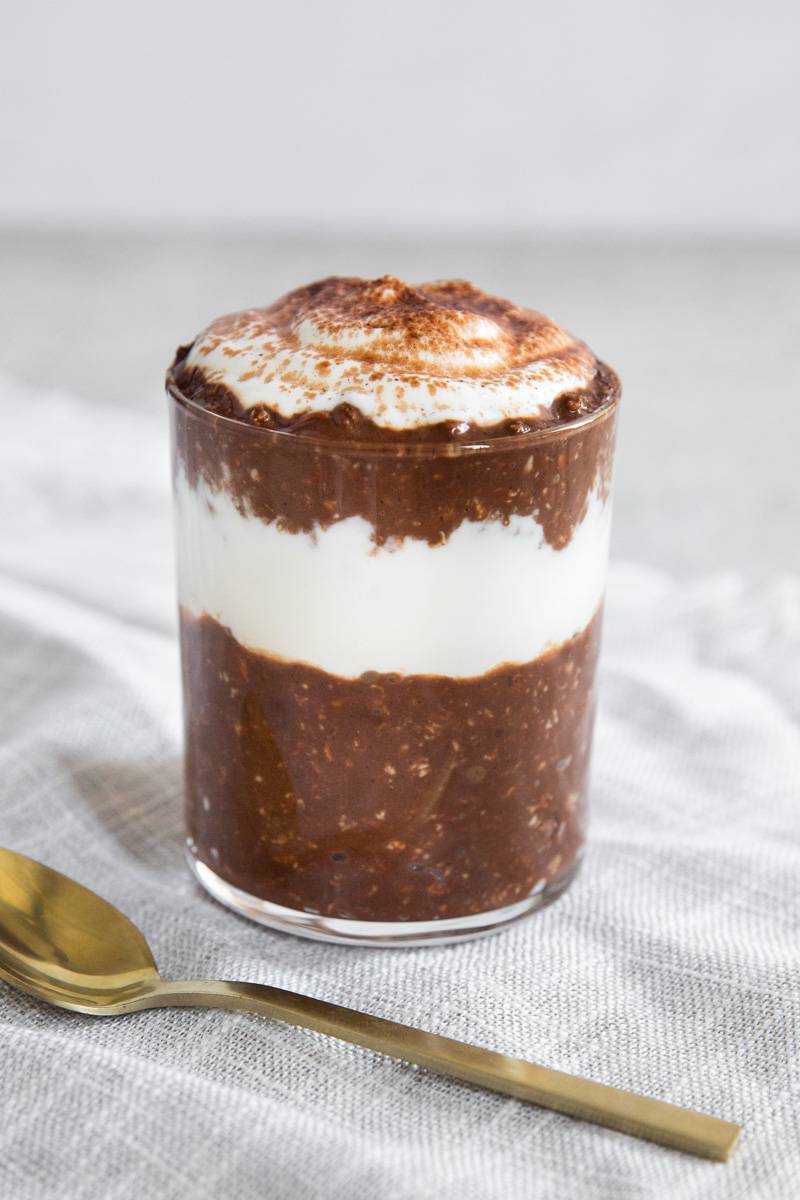 These tiramisu overnight oats are made with layers of decadent chocolate coffee oats and vegan vanilla cream. They are high in protein, easy to make, and absolutely delicious!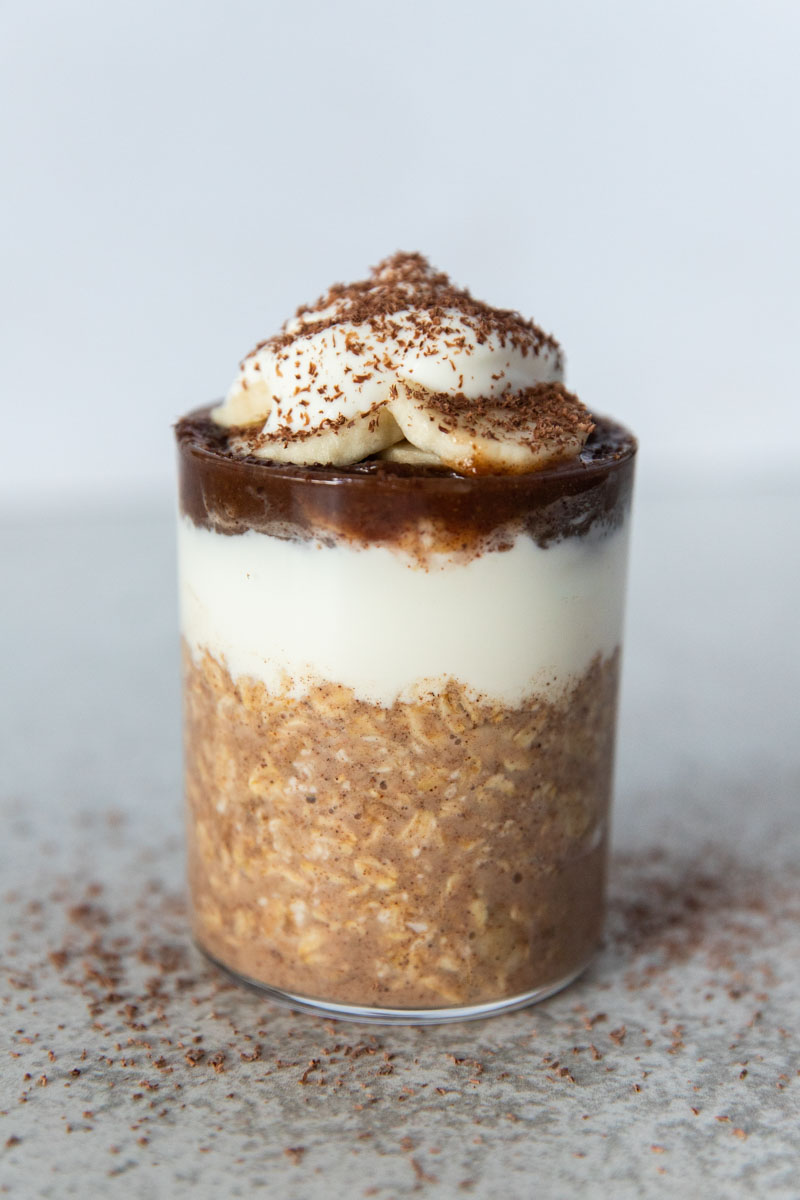 These banoffee overnight oats are a healthy spin on the classic British dessert pie. They feature layers of creamy oats, caramel made from nut butter, sliced banana, yogurt cream and chocolate shavings.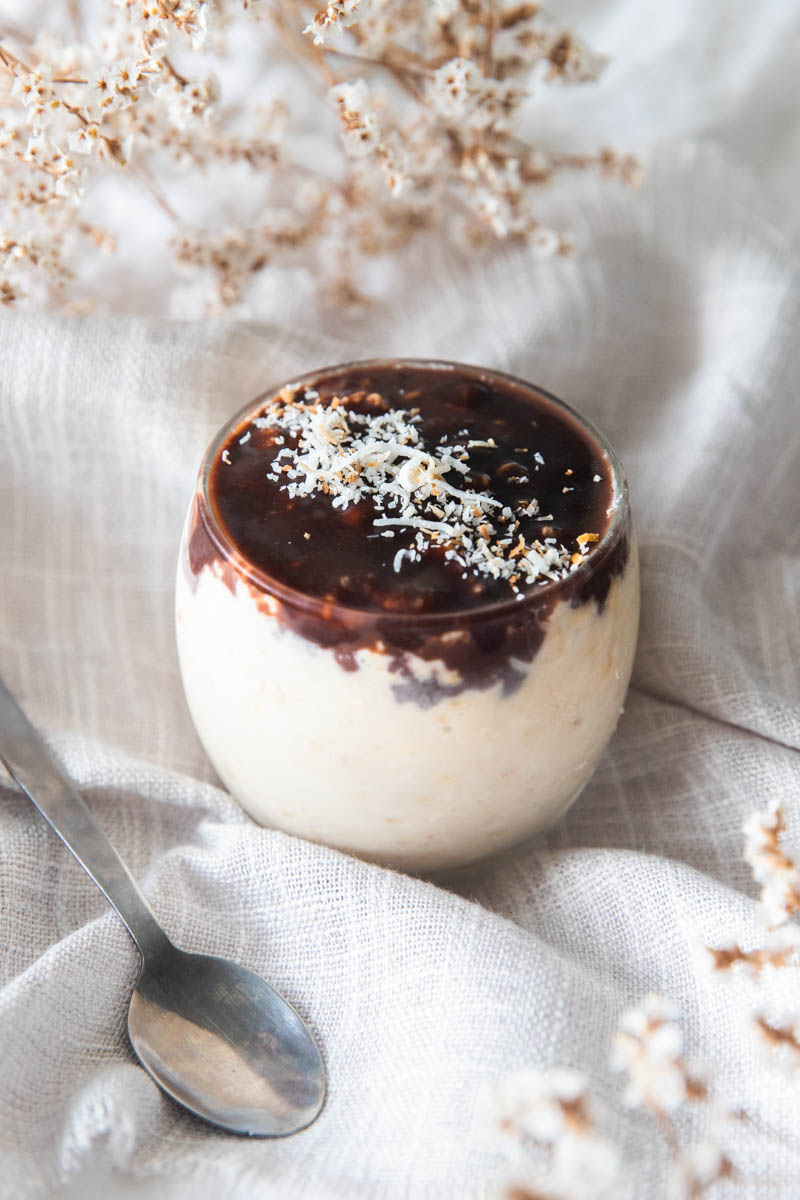 These high-protein overnight oats taste exactly like a bounty bar! Coconut overnight oats are topped with a rich chocolate ganache, making for a delicious breakfast that you'd hardly believe was healthy.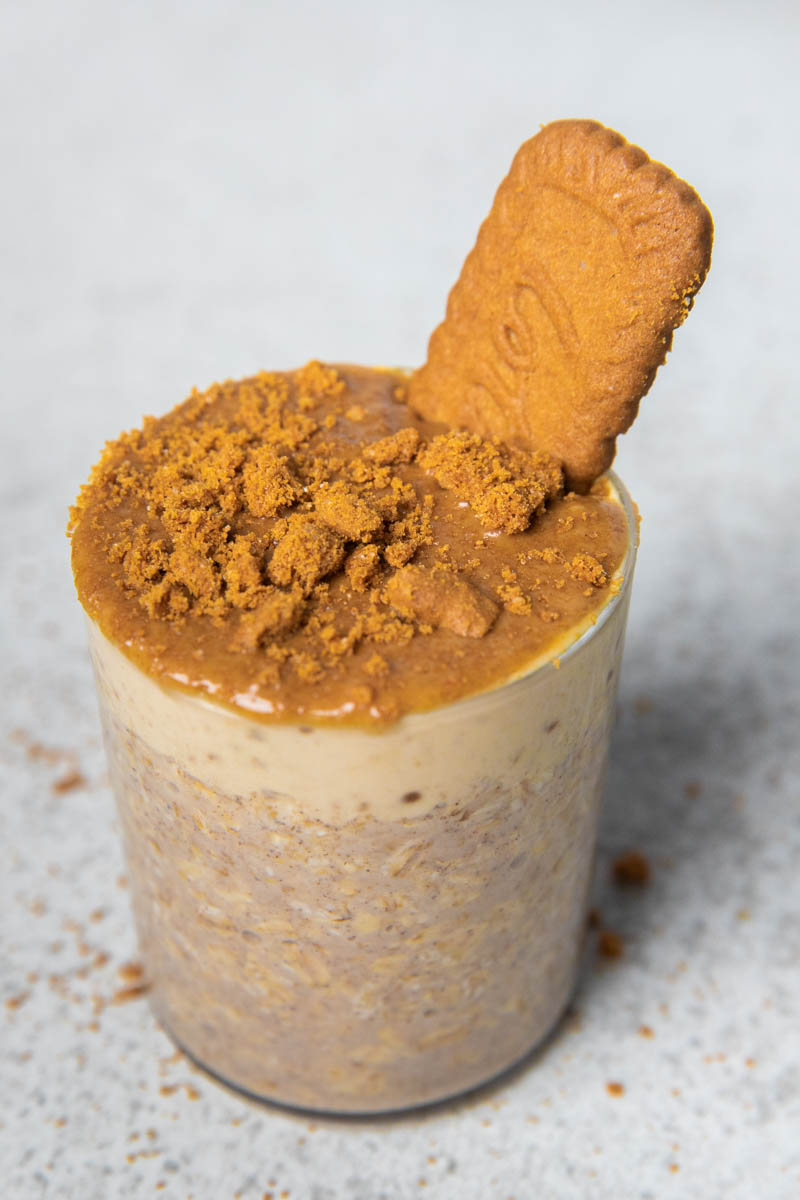 If you like lotus biscoff cookies, you are going to love these biscoff overnight oats. Oatmeal is combined with spiced cookie butter for a delicious yet nourishing breakfast! Plus, the addition of greek yogurt gives these overnight oats a great protein boost.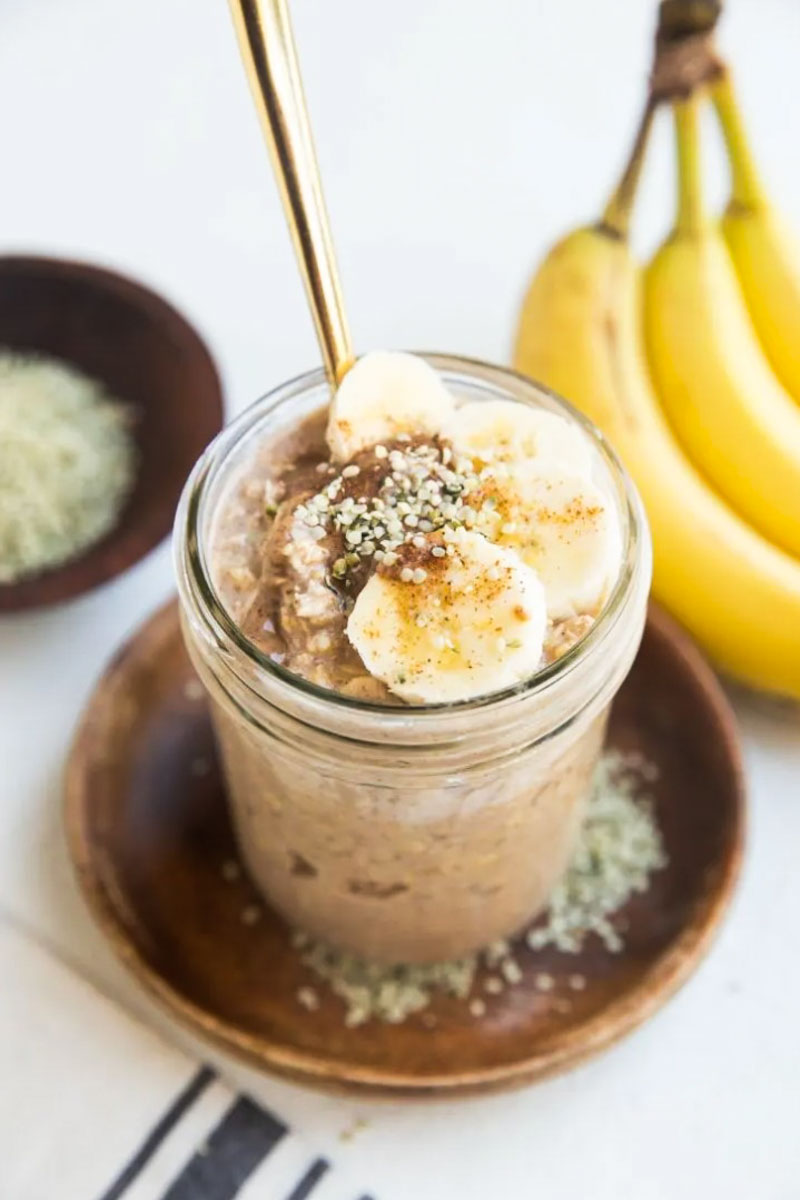 Sweet, creamy Banana Bread Overnight Oatmeal made dairy-free and naturally sweetened with no added sugar. These nutritious, balanced protein overnight oats are an easy healthy breakfast or snack.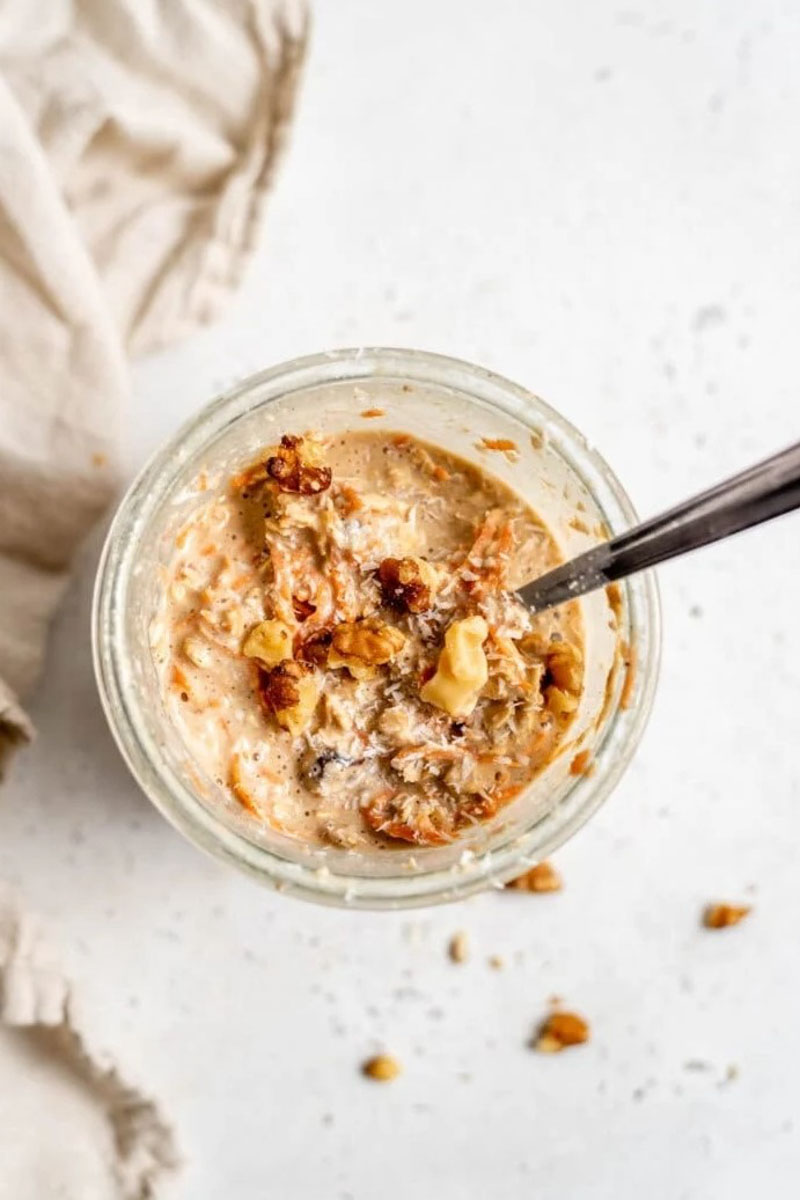 If you love carrot cake, you need to make these protein oats. They taste amazing, are high in plant-based protein and provide plenty of energy for an active day.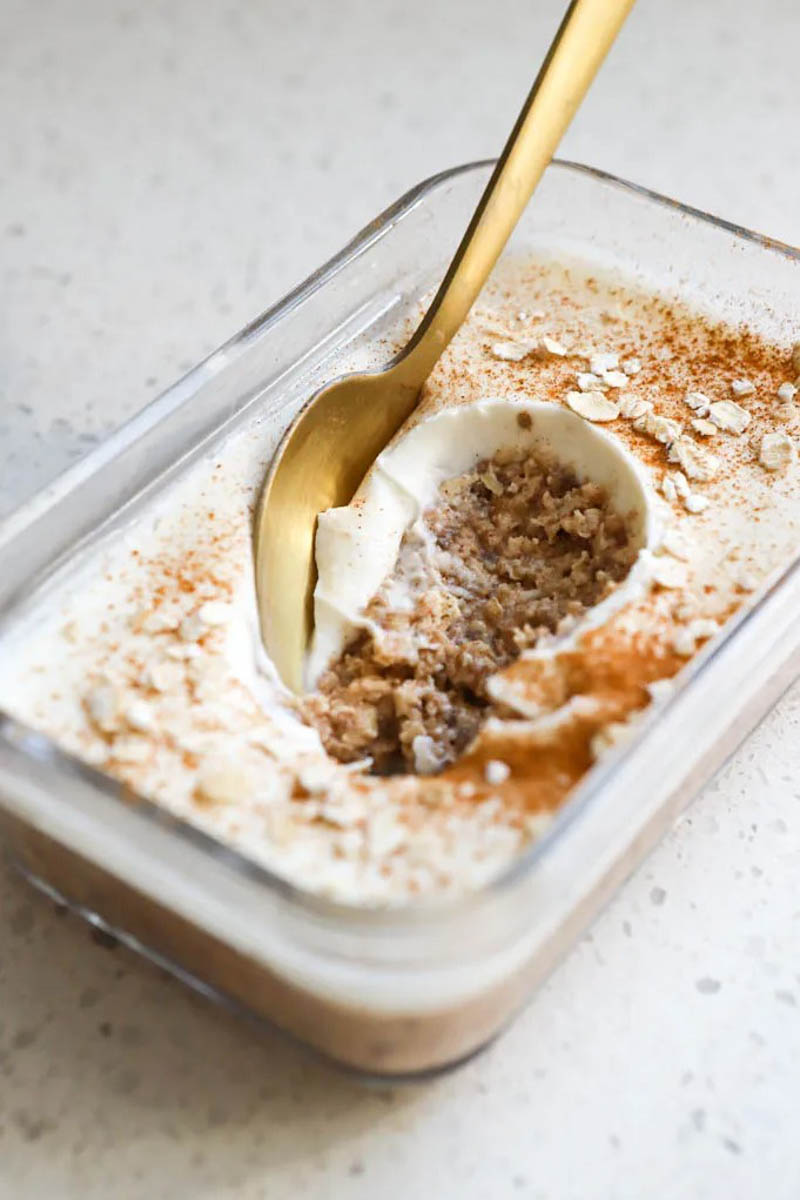 These overnight protein oats are inspired by classic cinnamon bun flavours. They feature many nourishing ingredients to start your mornings started off right!
Chocolate Protein Overnight Oats recipes
These protein overnight oats are a filling breakfast packed with protein. Rolled oats are combined with protein powder, nutella, peanut butter and chia seeds. Perfect for a post-workout breakfast or a hearty breakfast-to-go.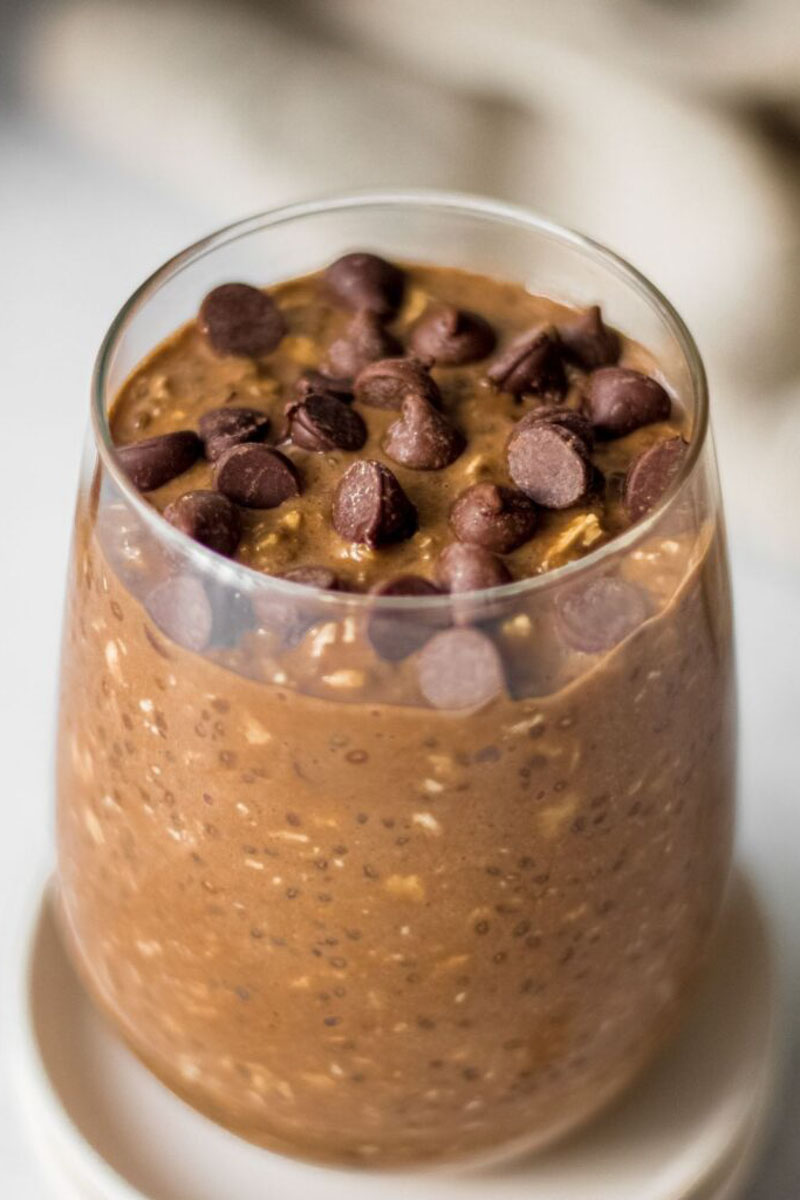 Chocolate overnight oats are rich, healthy, and tastes like brownie batter! Chocolate oatmeal will be your new favorite breakfast in a jar!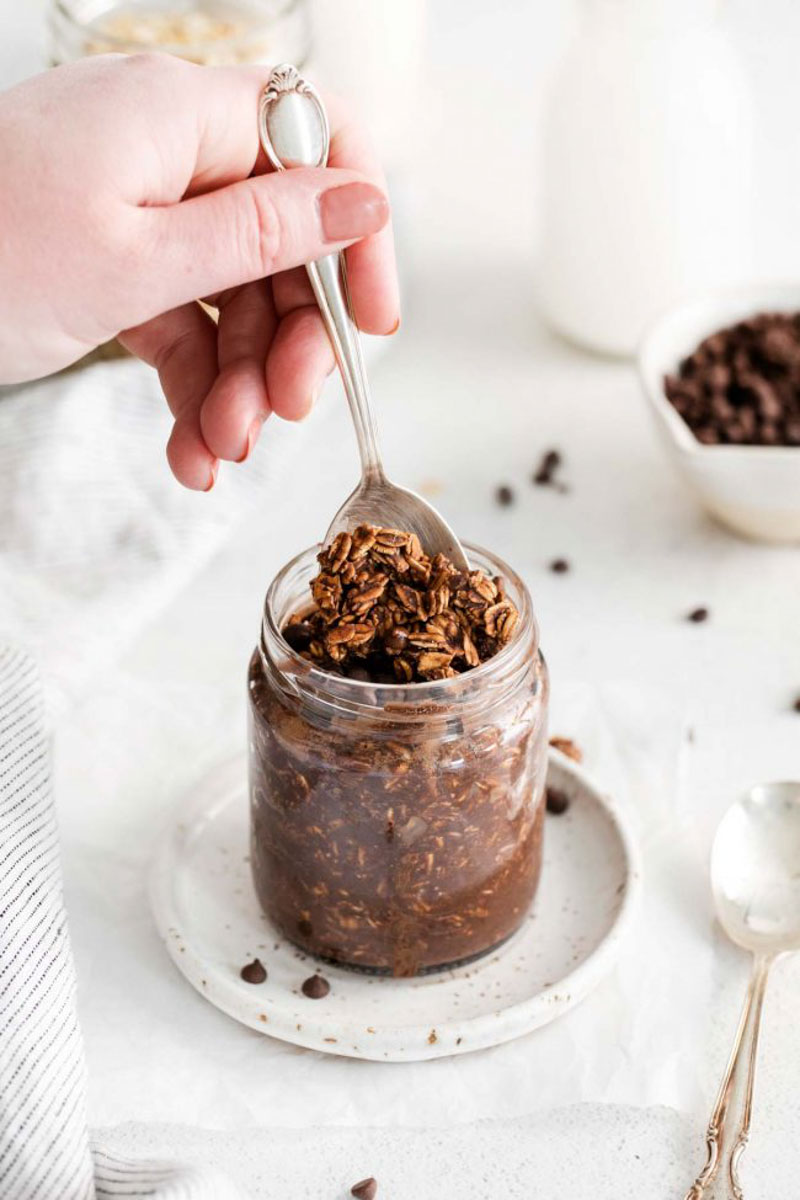 These chocolate protein overnight oats are the easiest way to wake up and have a protein-packed breakfast! Easy to make gluten-free and vegan.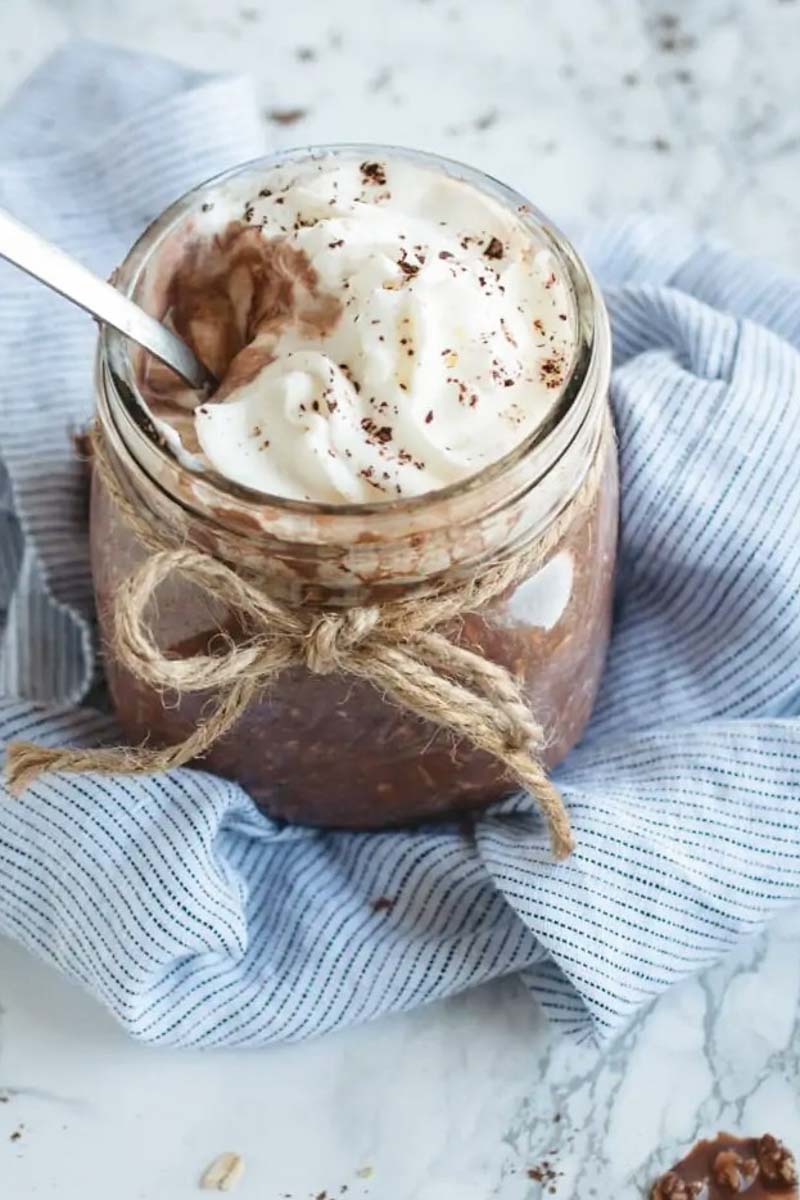 This chocolate protein overnight oats recipe is healthy yet tastes fantastic! It feels like starting your day with a treat but has 14 grams of protein in each serving.
Peanut Butter Protein Overnight Oats Recipes
These PB2 overnight oats are the ultimate healthy breakfast. They call for just 5 basic ingredients and are the perfect hearty breakfast with added protein and flavour from peanut butter powder (or regular peanut butter). They're also gluten-free with a vegan option.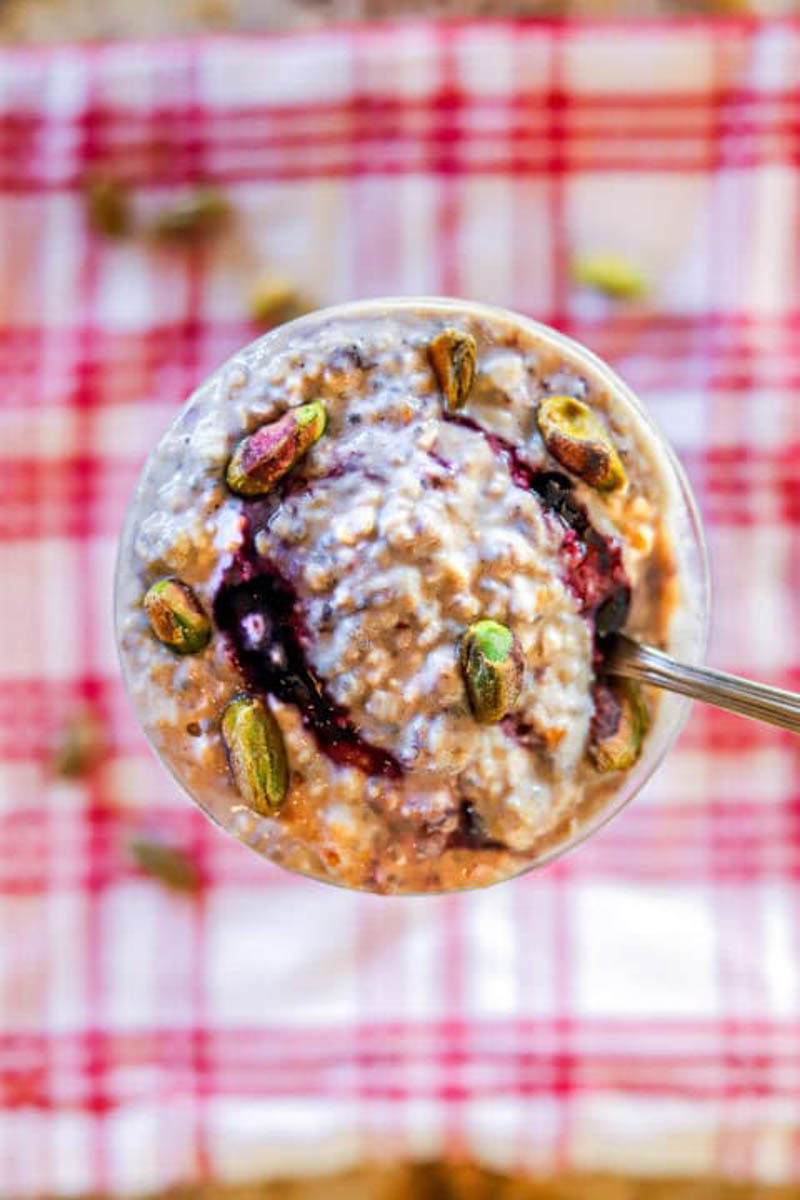 This PB&J Overnight Oats recipe is the perfect breakfast for any peanut butter and jelly fans. It contains collagen peptides, greek yogurt, peanut butter and nuts which provide a huge amount of protein. It will give you something to look forward to in the morning and provide all the energy you need to face a new day.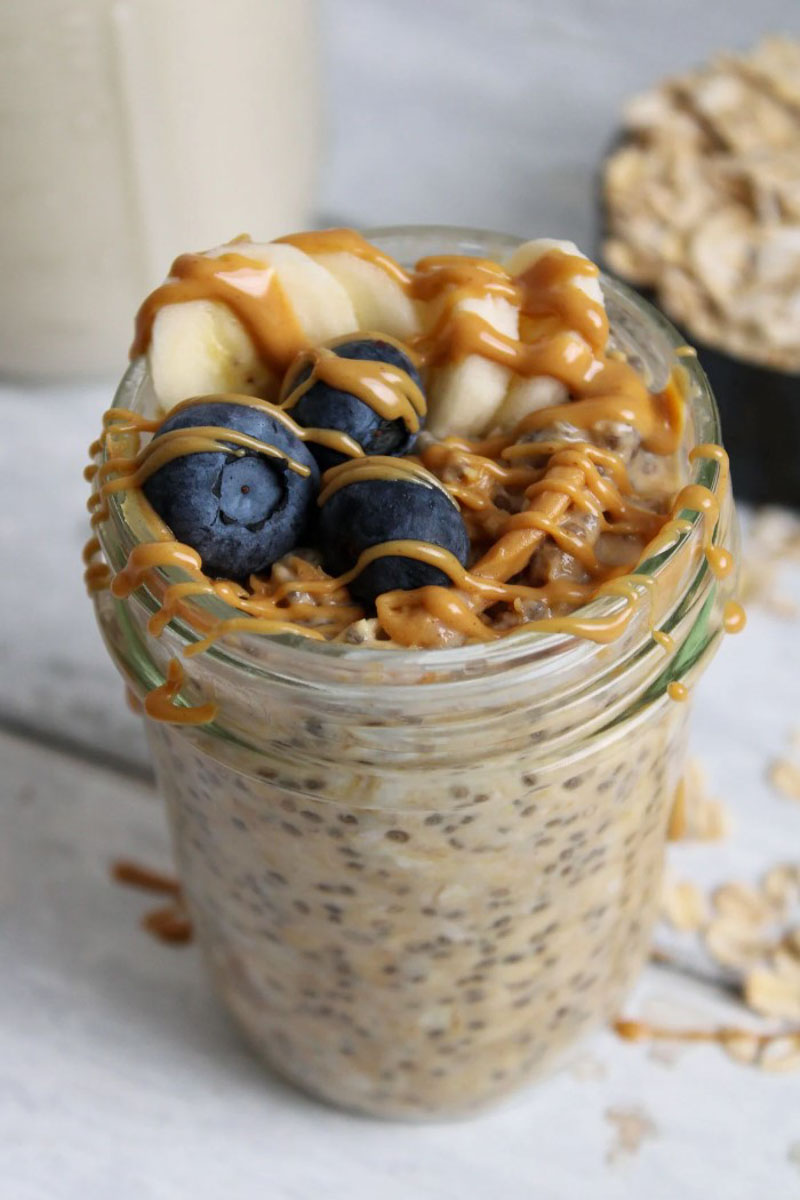 This high-protein Peanut Butter Overnight Oats recipe is perfect for a meal prep breakfast assembled in minutes. It's made oat milk, chia seeds, peanut butter, rolled oats, and sweetened with honey. Garnish with your favorite fruit or topped with dark or milk chocolate chips.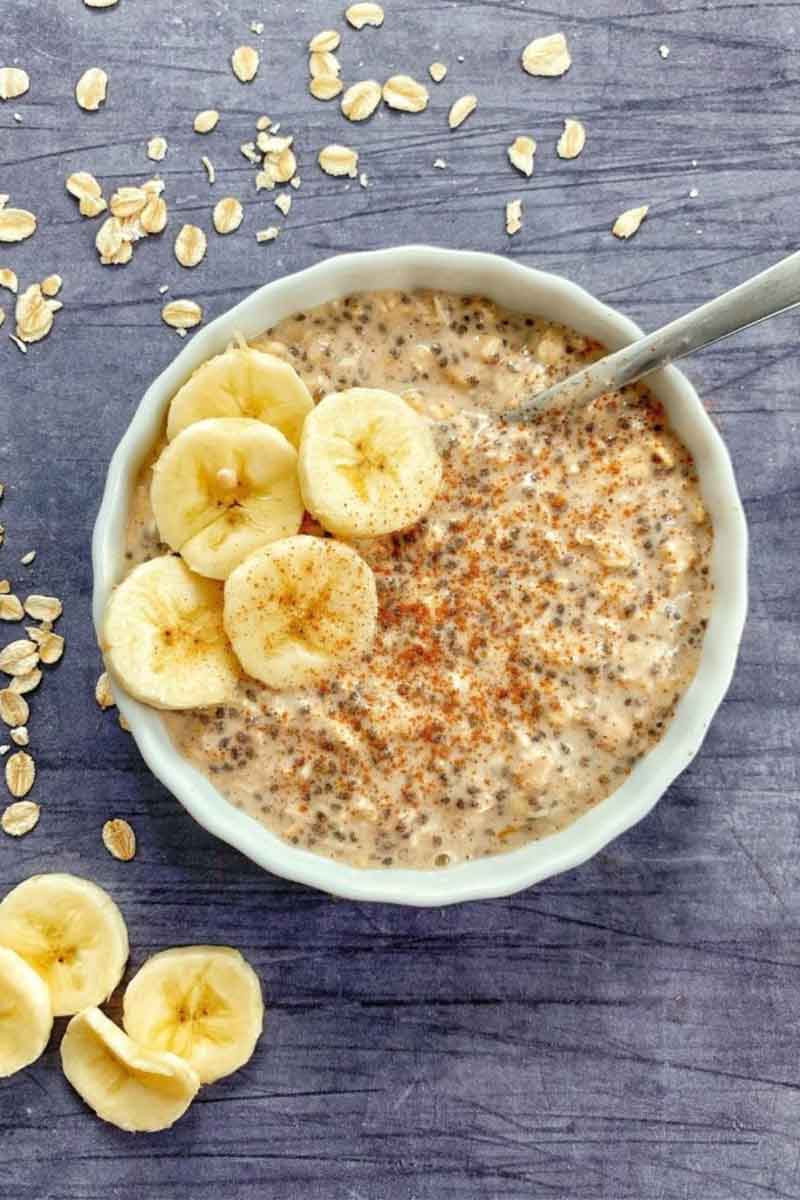 This healthy protein overnight oats recipe is protein-packed with peanut butter and protein powder for a quick and easy breakfast!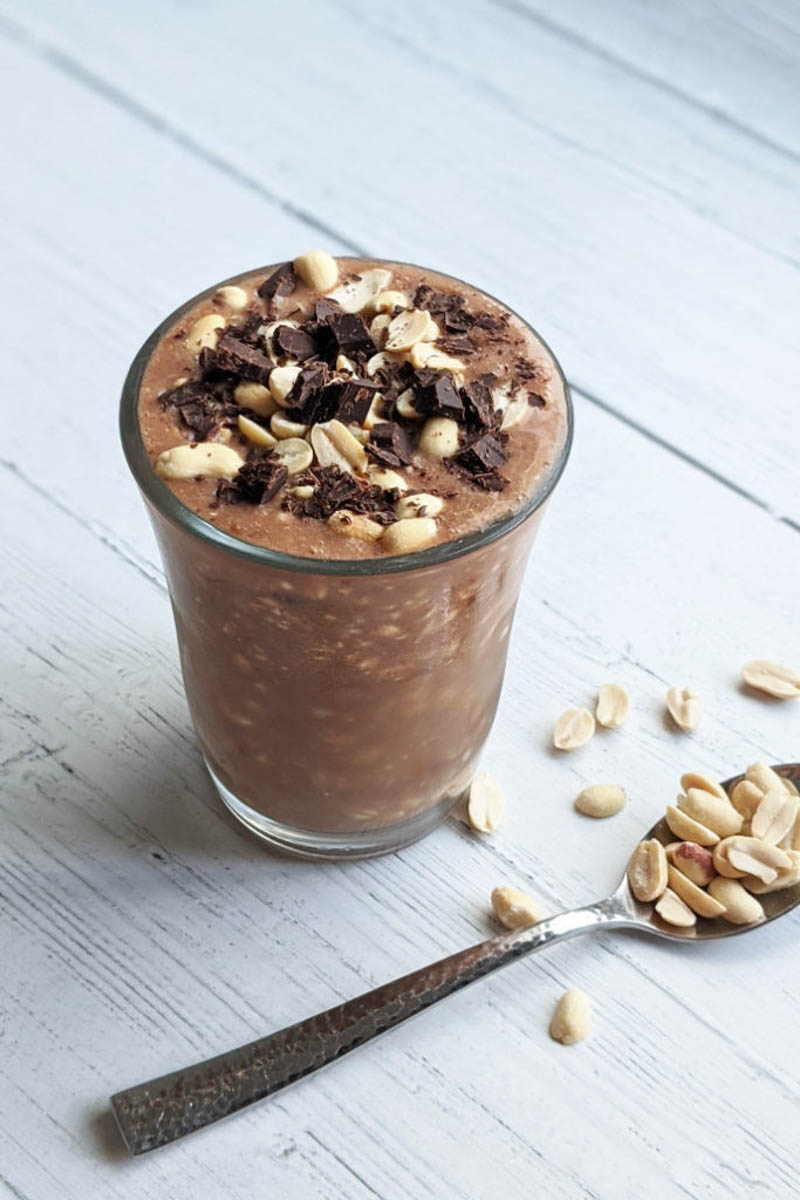 Breakfast or dessert? You decide! This wholesome bowl of vegan snickers overnight oats has the delicious flavors of the famous candy bar but in a much more filling and healthy format with 17 grams of protein!
High Protein Overnight Oats without Protein Powder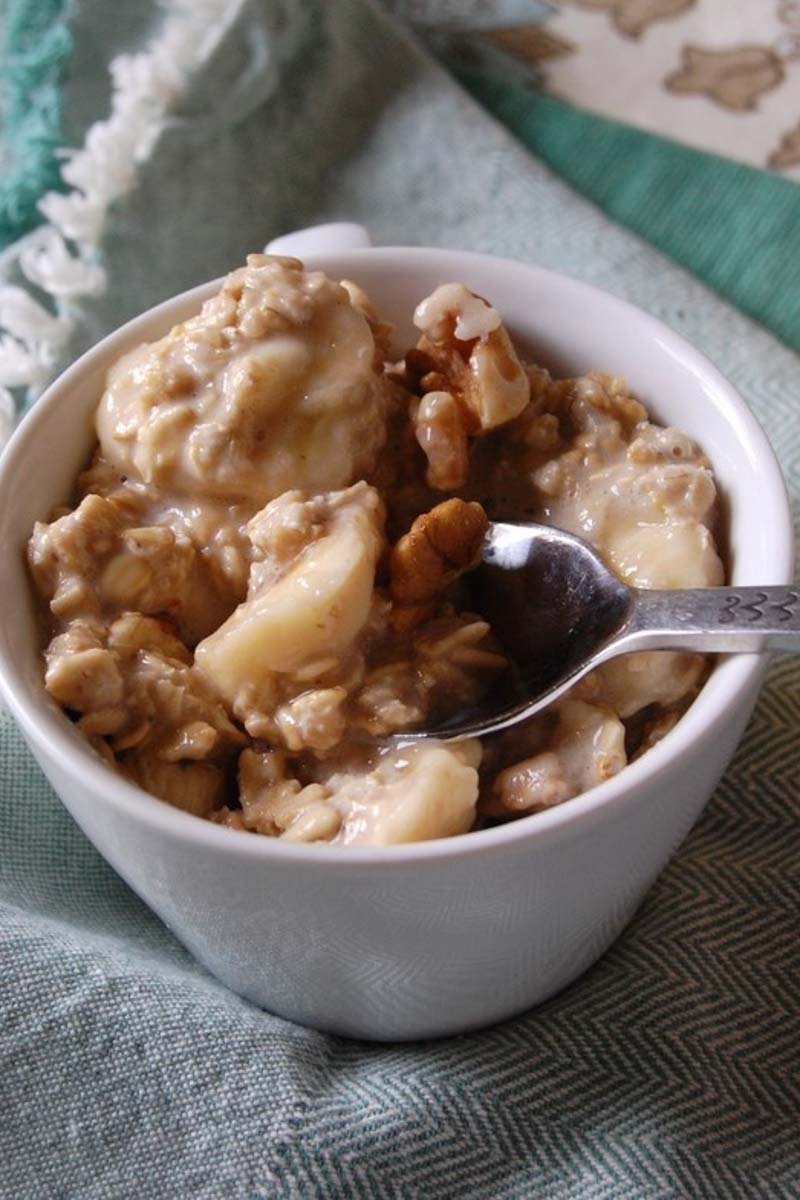 Banana Overnight Oatmeal mixes oatmeal, Silk Soymilk, banana and honey and works its magic overnight so it is is ready when you wake up to provide you with a nutritious start to your day.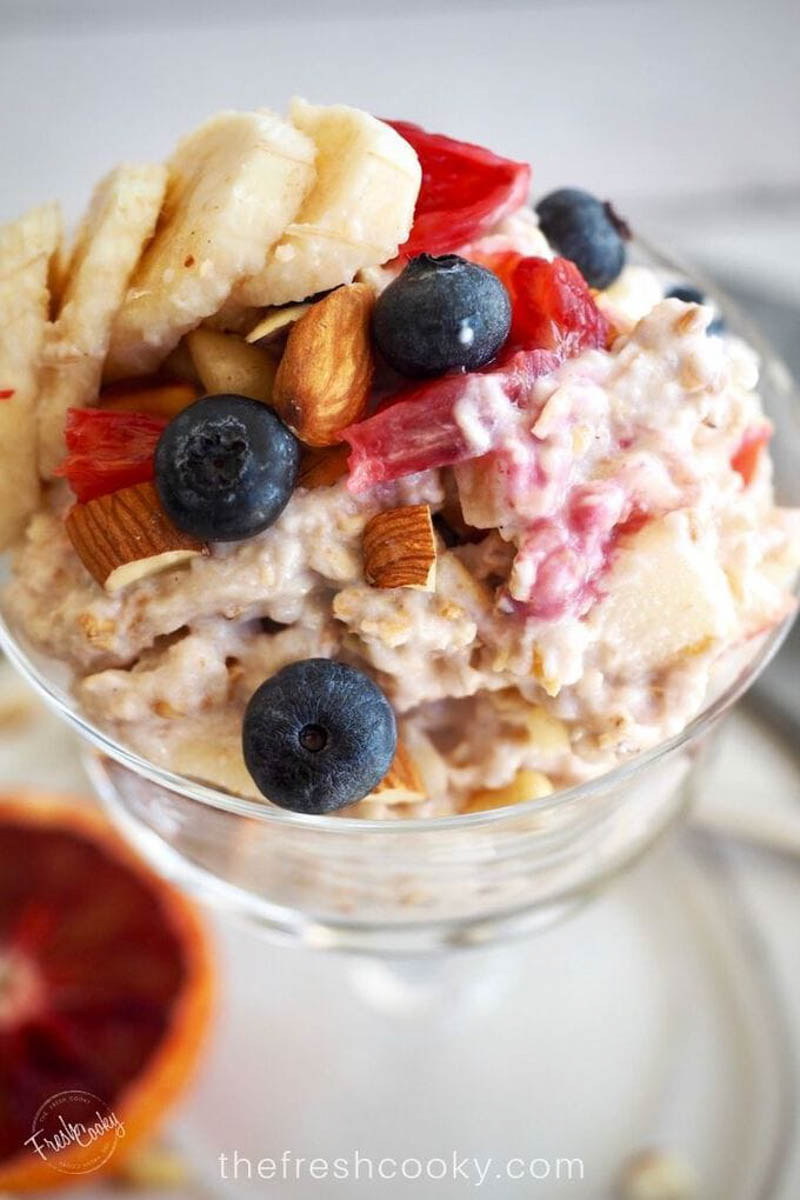 The original overnight oats is this creamy, hearty, Bircher Muesli! Filled with nuts and fruit it's a delicious morning breakfast!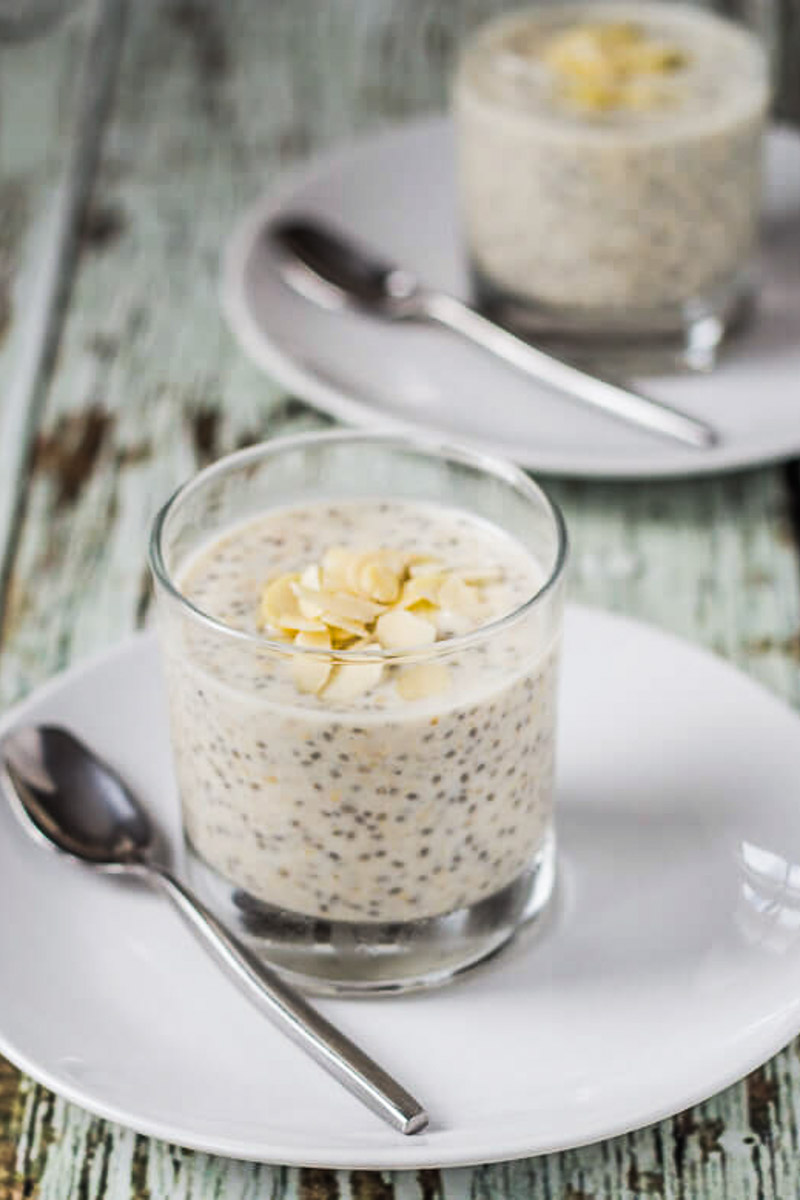 Vanilla honey overnight oats is such a delicious quick healthy breakfast. Top with your choice of nuts, fruit or granola for the perfect start to your day!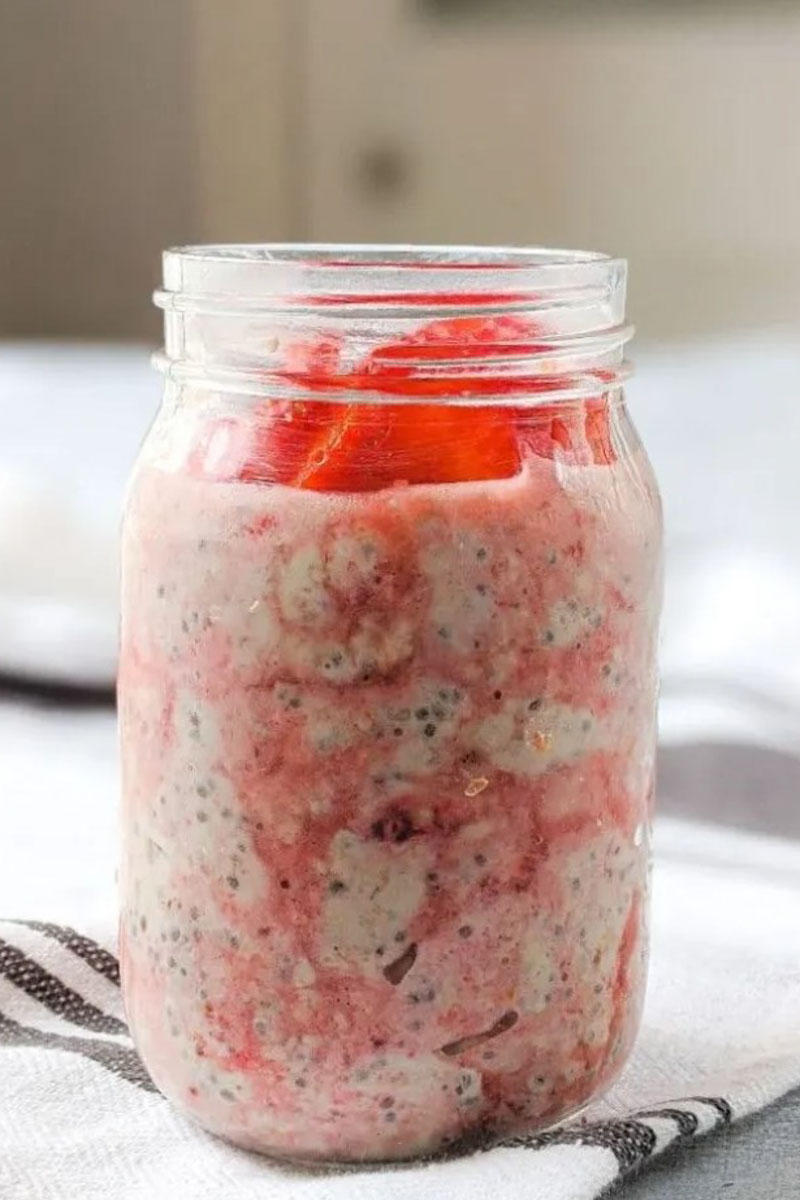 These strawberry protein overnight oats are sweet, yummy, and flavorful! Ready in just 7 minutes and packed with protein and fiber.
Protein Overnight Oats with Yogurt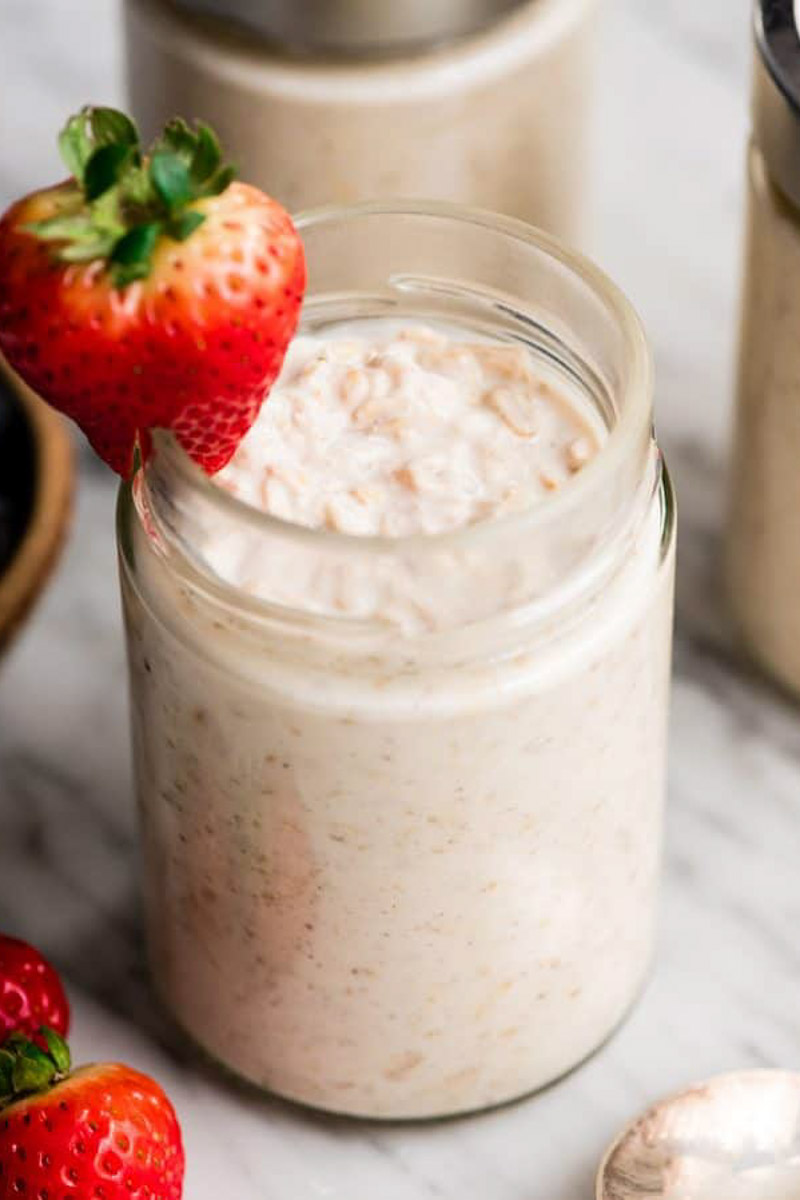 Easy Overnight Oats with Yogurt are a great healthy high-protein breakfast! This recipe only takes 6 ingredients and 5 minutes to prepare!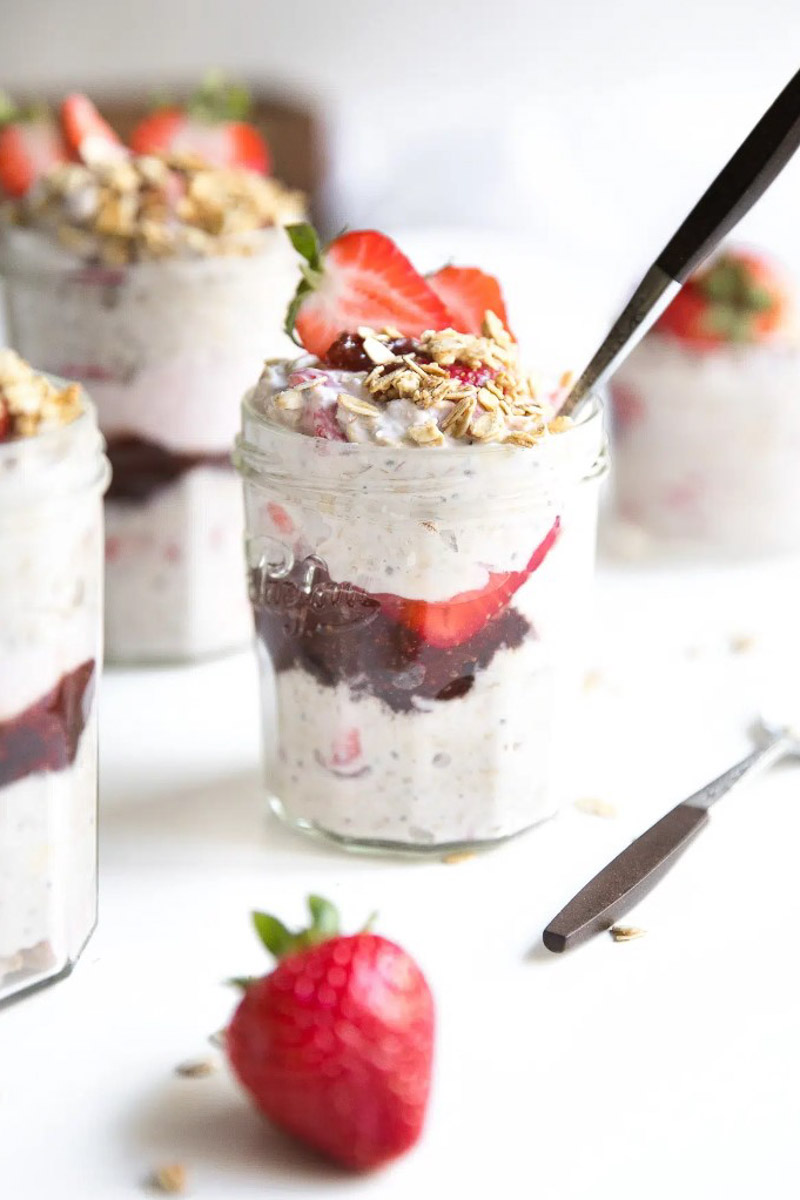 These strawberry yogurt Overnight Oats are a fun and easy make-ahead breakfast or healthy snack. Just 5-minutes to prep and made with a handful of simple ingredients, these delicious overnight oats with yogurt are protein-packed, healthy, and gluten-free.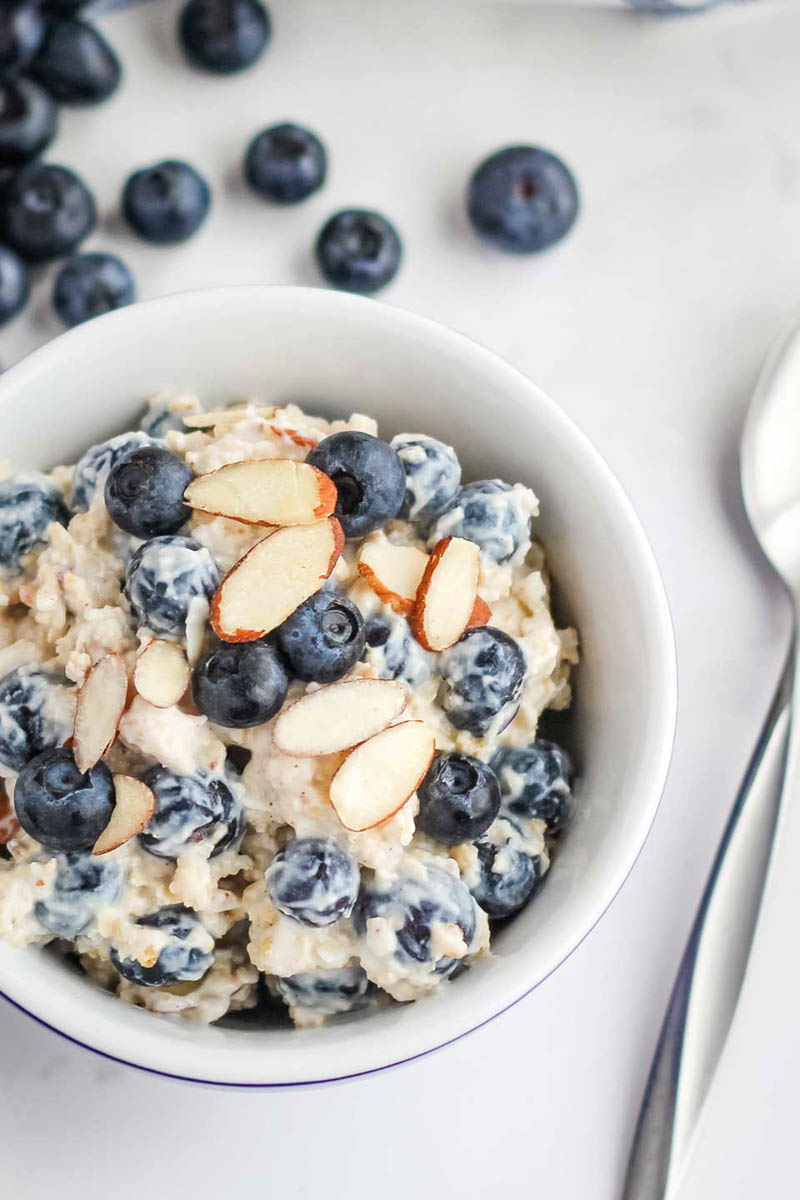 This wonderfully easy Blueberry Overnight Oats recipe is a delightful make-ahead, power breakfast! It's loaded with keep-you-full fiber and protein (from a double-hit of creamy Greek yogurt and crunchy almonds), and yummy, antioxidant-packed berries!
Breakfast banana boost is a super easy overnight oats recipe which will give you that much needed boost in the morning. And set you on the right course for the day!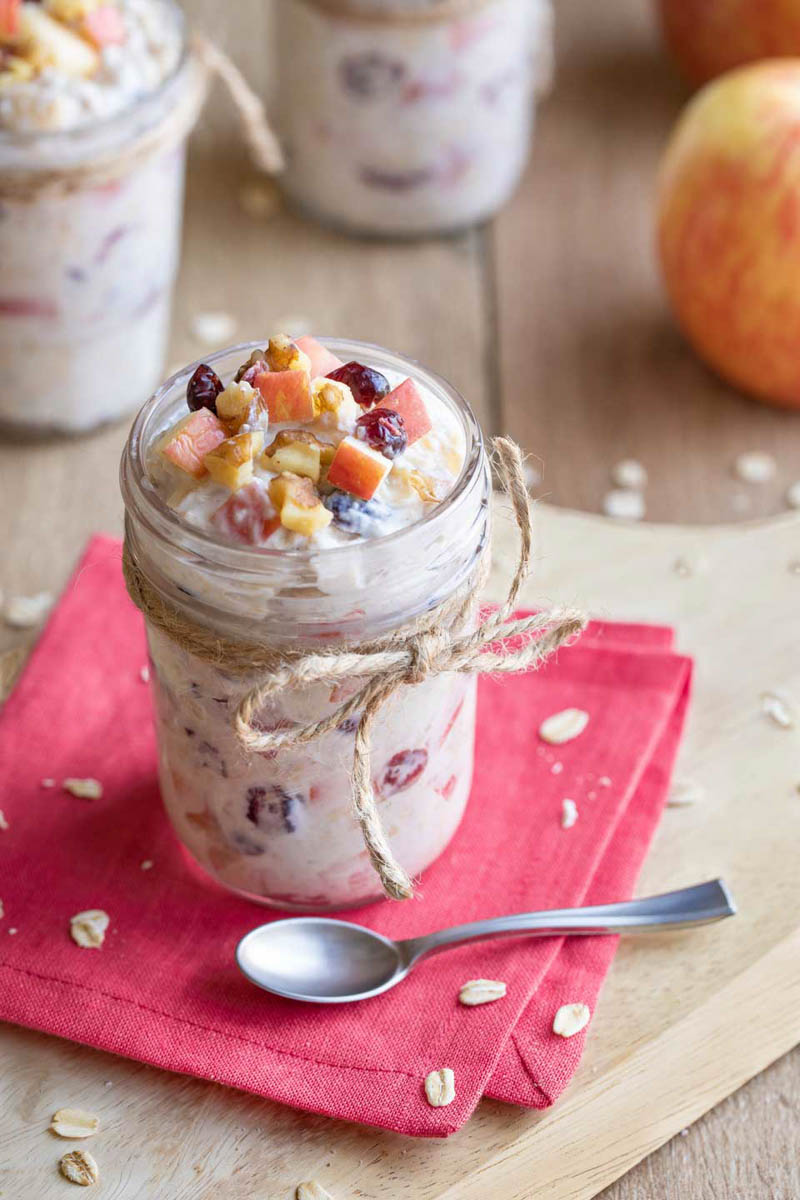 Loaded with extra protein from creamy Greek yogurt, and bursting with fruit and nuts! This easy, hearty breakfast takes just 10 minutes to prep and is ready when you are!
These peach overnight oats are an absolutely delicious way to start the day. Almond butter and greek yogurt are added to create the perfect high-protein overnight oat recipe for summer!
Vegan High Protein Overnight Oats Recipes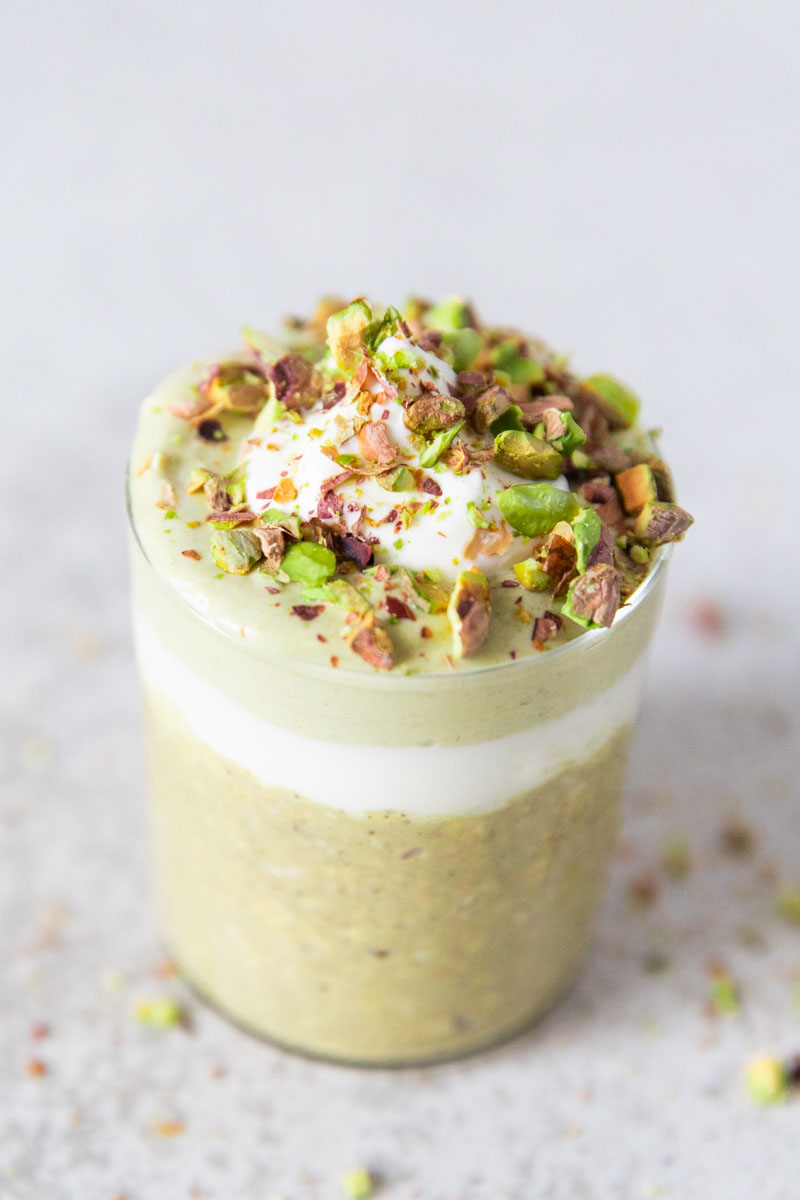 These pistachio overnight oats are the ultimate high-protein breakfast for pistachio lovers. Overnight oats are topped with vegan pistachio cream and finished with a sprinkle of crushed pistachios.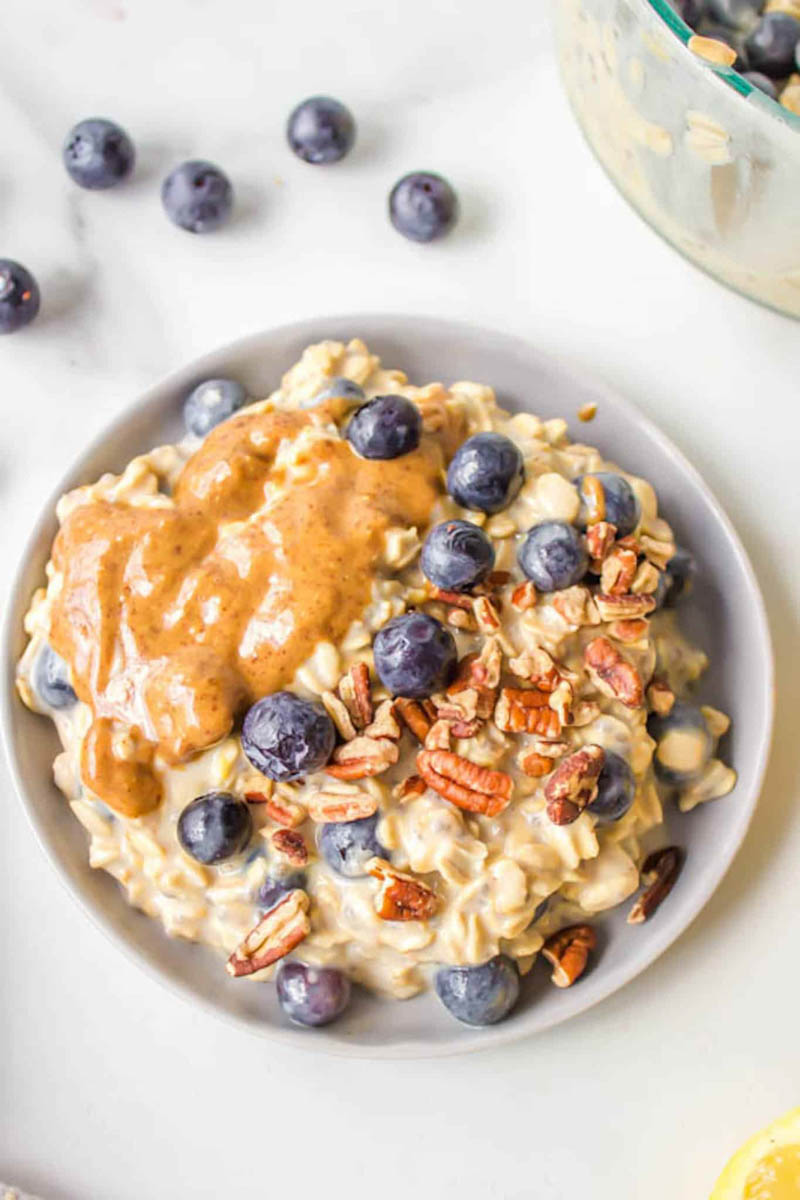 Try this recipe for Overnight Blueberry Protein Oats for a delicious and satisfying breakfast. You only need a few ingredients, and they taste like a blueberry muffin!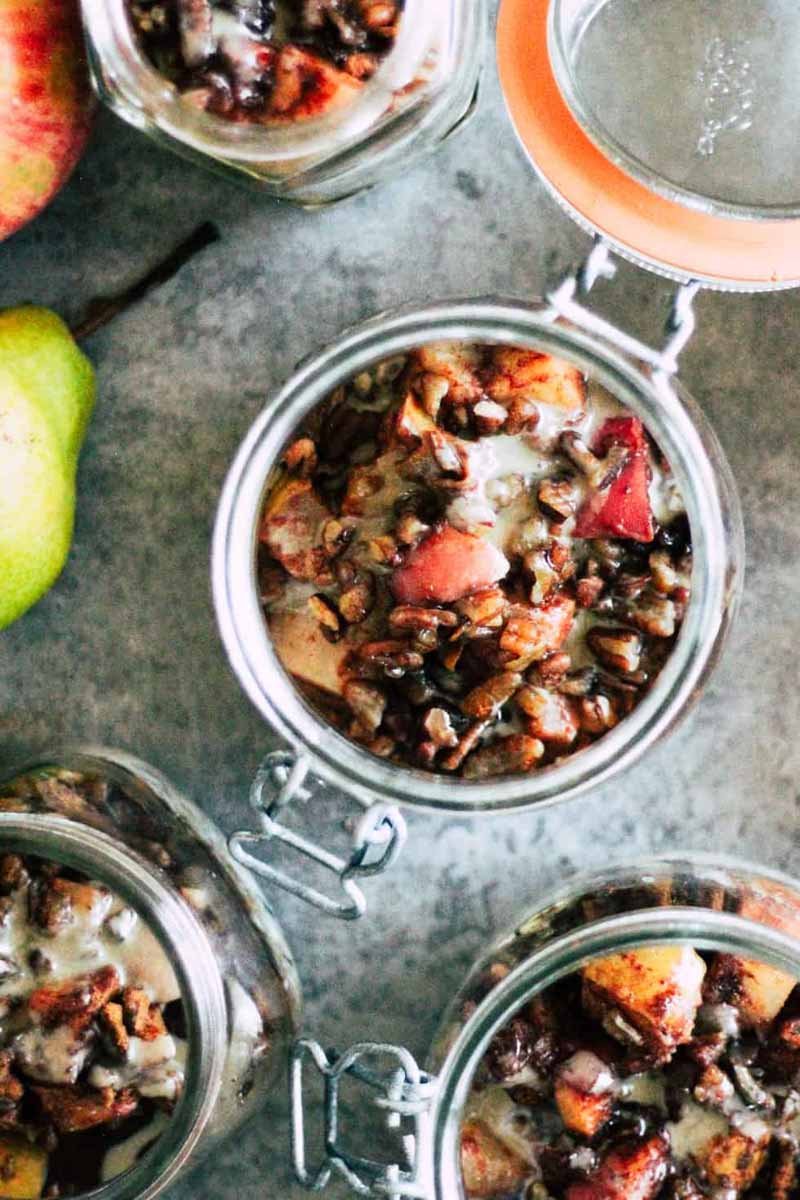 These grab-and-go overnight oats are topped with crunchy pecans and the most delicious spiced apples and pears. Plus, they're made with soy milk for extra protein!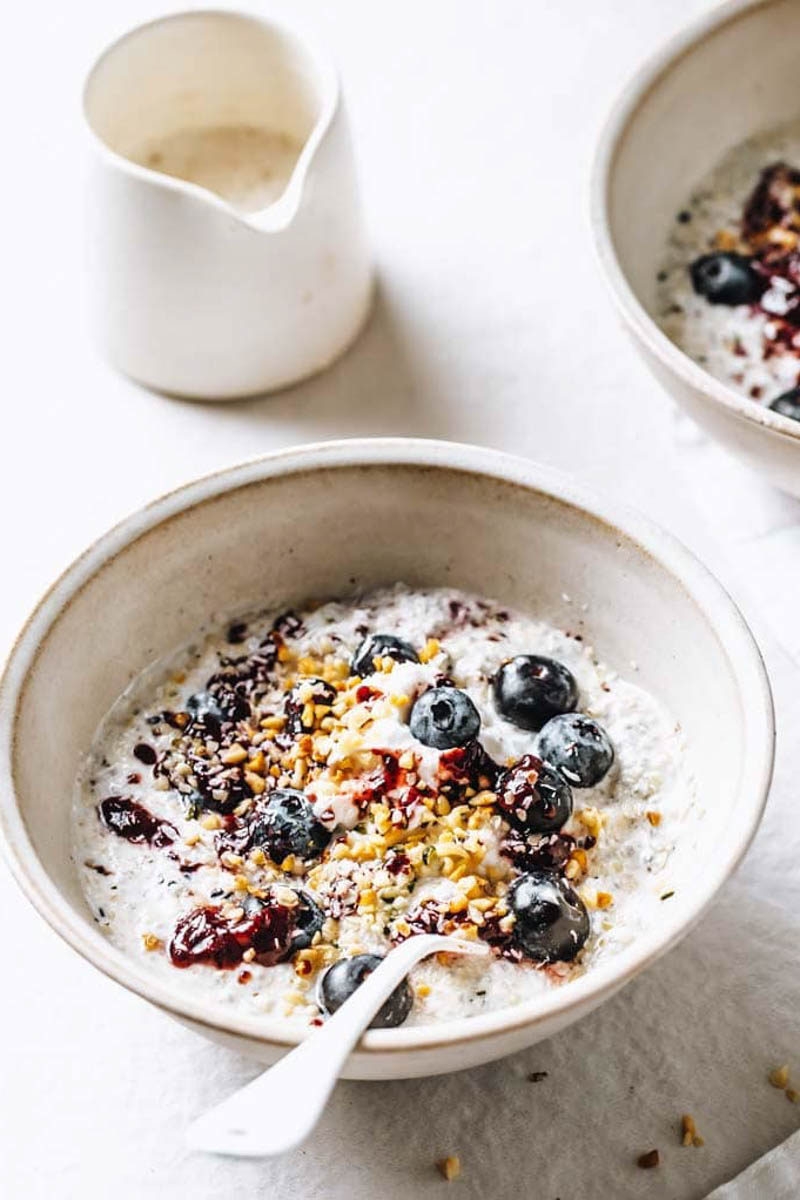 These keto overnight oats don't actually contain oats. To keep the carb count low, this recipe uses a mix of hemp hearts, chia seeds and shredded coconut. You'll be surprised that you'll get the same creamy result as with regular overnight oats!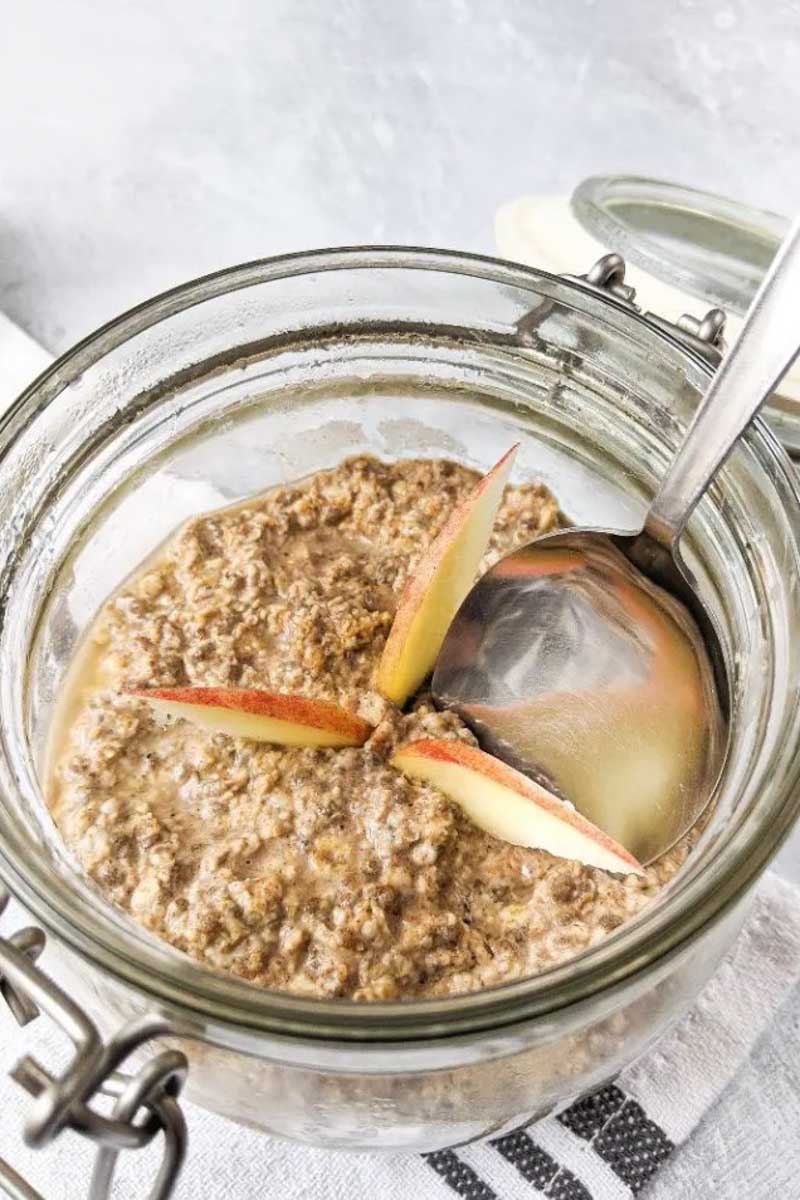 Enjoy this apple cinnamon protein overnight oats. Spiced, sweet, and filling. A perfect morning treat to start your day with.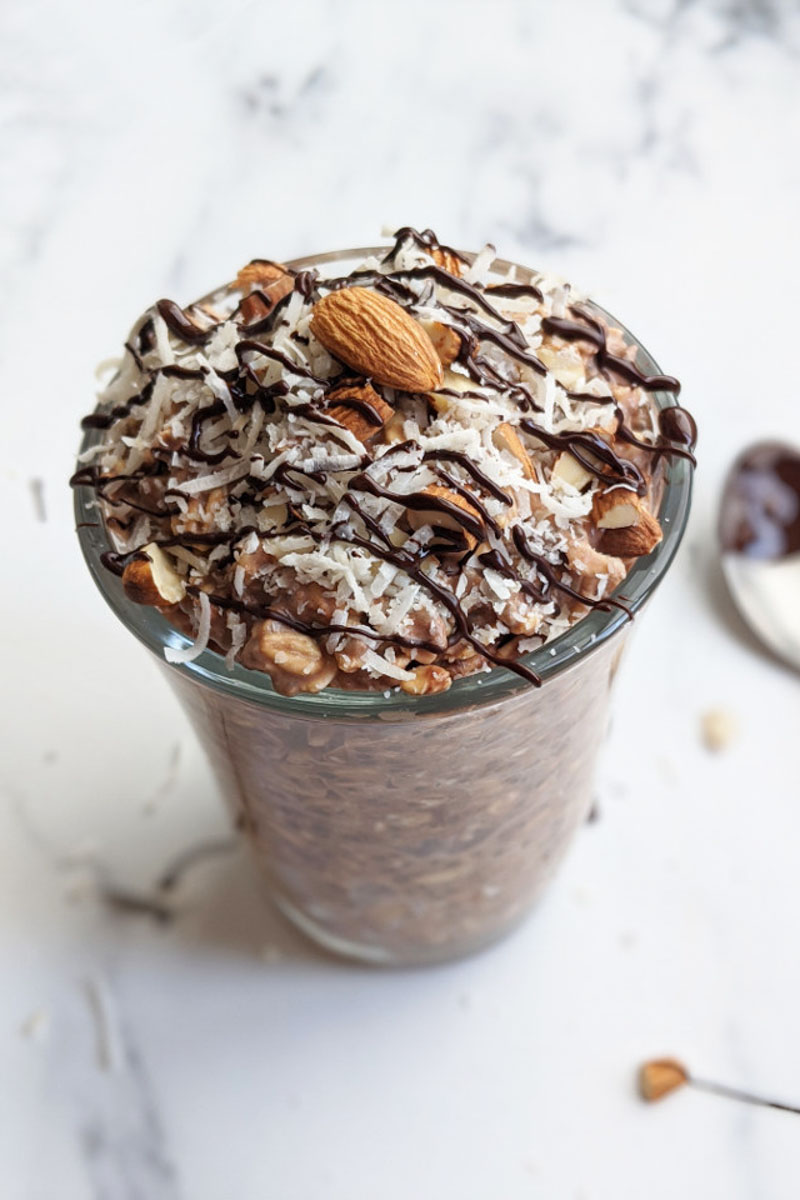 All the flavors of Almond Joys turned into a healthy and delicious breakfast with 12 grams of protein! Made with mostly whole food ingredients to recreate the delicious combination of coconut, almonds and chocolate that make up Almond Joys.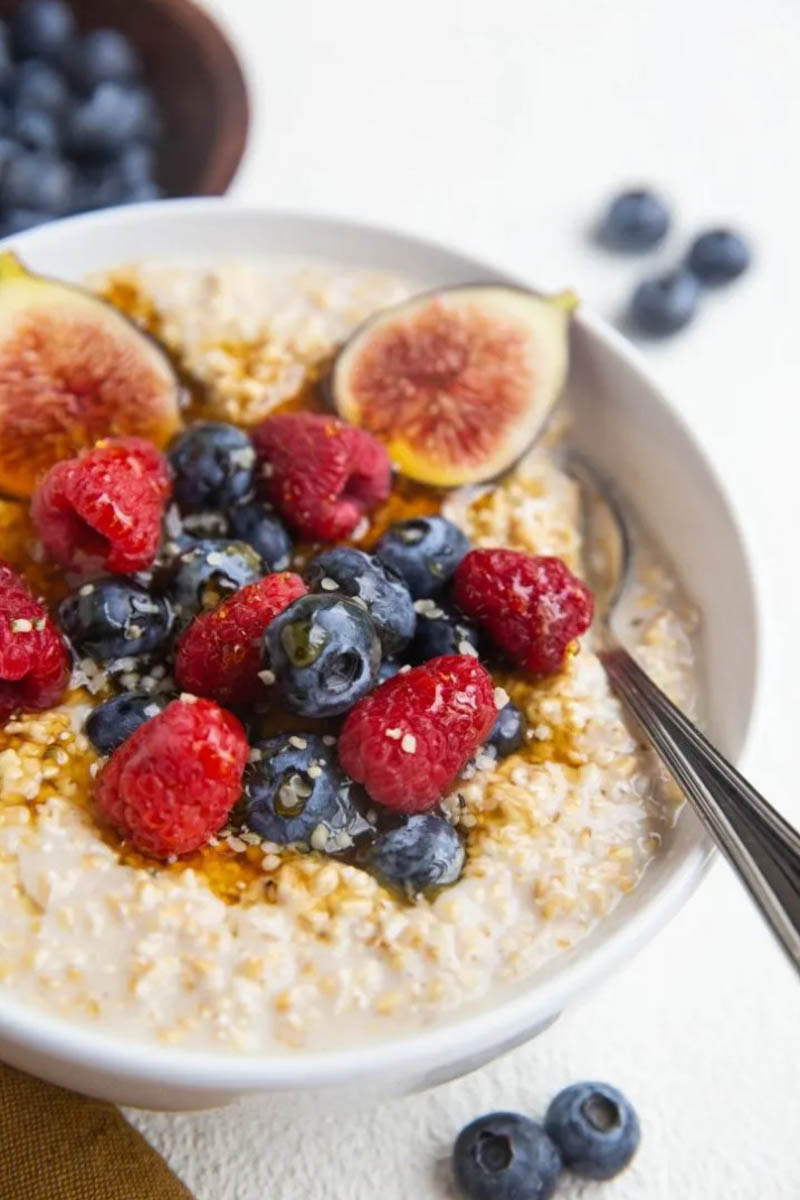 Overnight Steel Cut Oats with a protein infusion for a balanced meal! Top it with fresh fruit, almond butter, and a drizzle of honey for an amazing breakfast.
Pumpkin Protein Overnight Oats Recipes
This recipe for Pumpkin Overnight Oats is flavorful, warm, and will fill your stomach! High in fiber, vitamins, and minerals, this vegan overnight oats recipe is so easy to prepare in the slow cooker, and it can cook overnight and be ready for you in the morning!
It doesn't get any better than these healthy and flavorful Pumpkin Pie Overnight Oats. They're easy to prepare the night before then just heat and serve the next morning. Full of pumpkin pie flavor and spice and plenty of protein and fiber.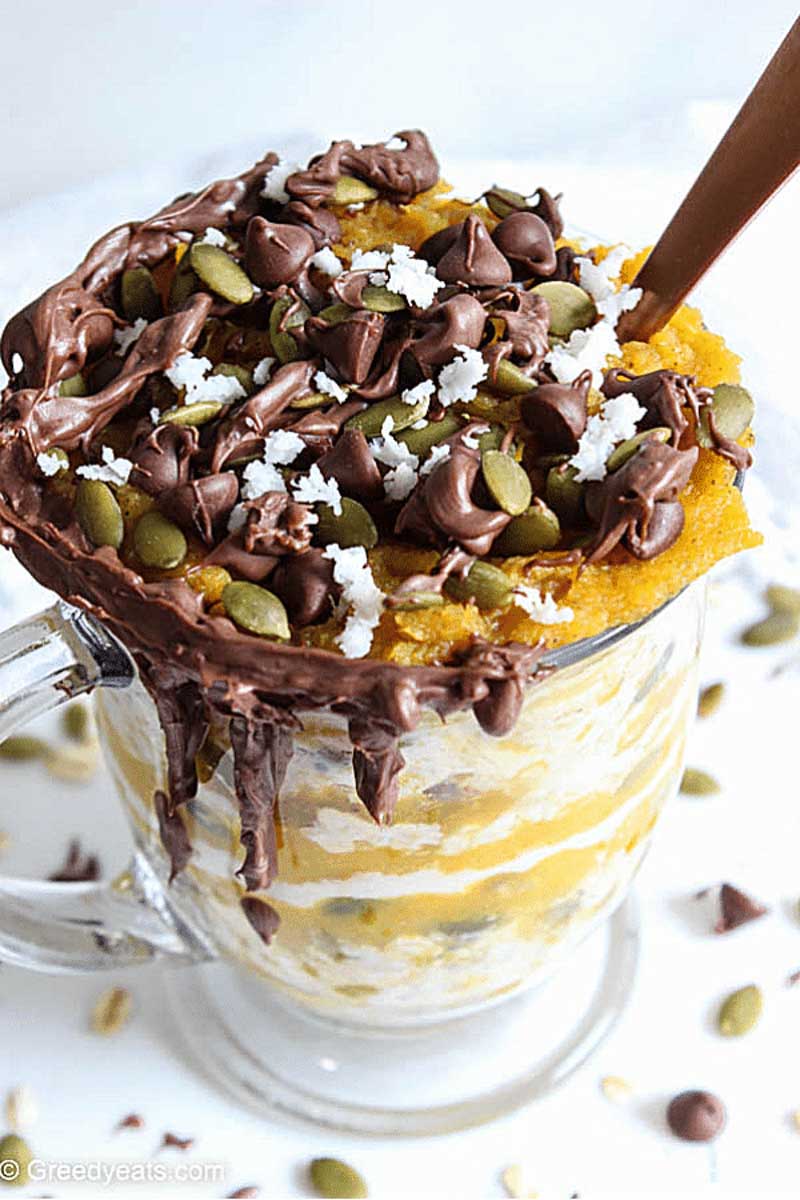 Start off your day on the right foot with pumpkin pie overnight oats packed with protein, health, loads of autumn flavor and some chocolate!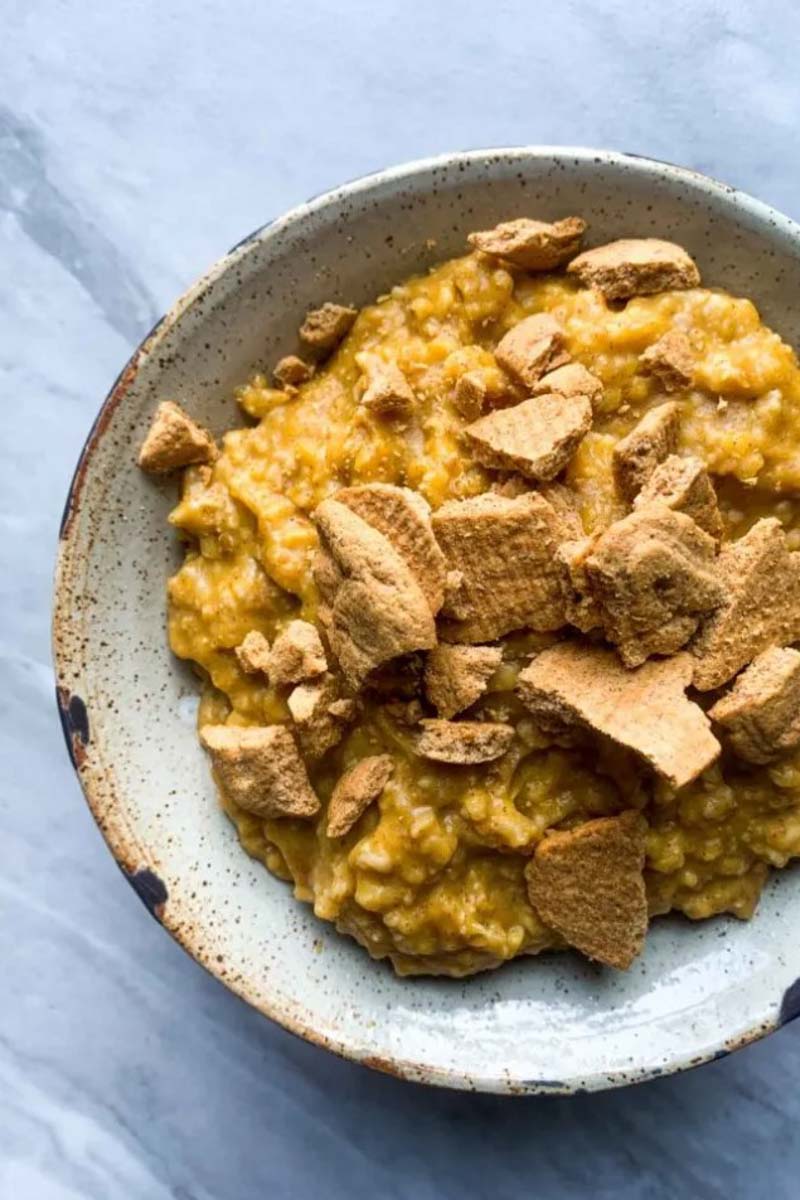 This pumpkin protein oatmeal is creamy, delicious, and tastes like a piece of pumpkin pie! It's quick, easy, and packed with protein to fuel your day.
Like these recipes for overnight protein oats? Pin + save them for later!