Here's a peek into my top travel beauty essentials!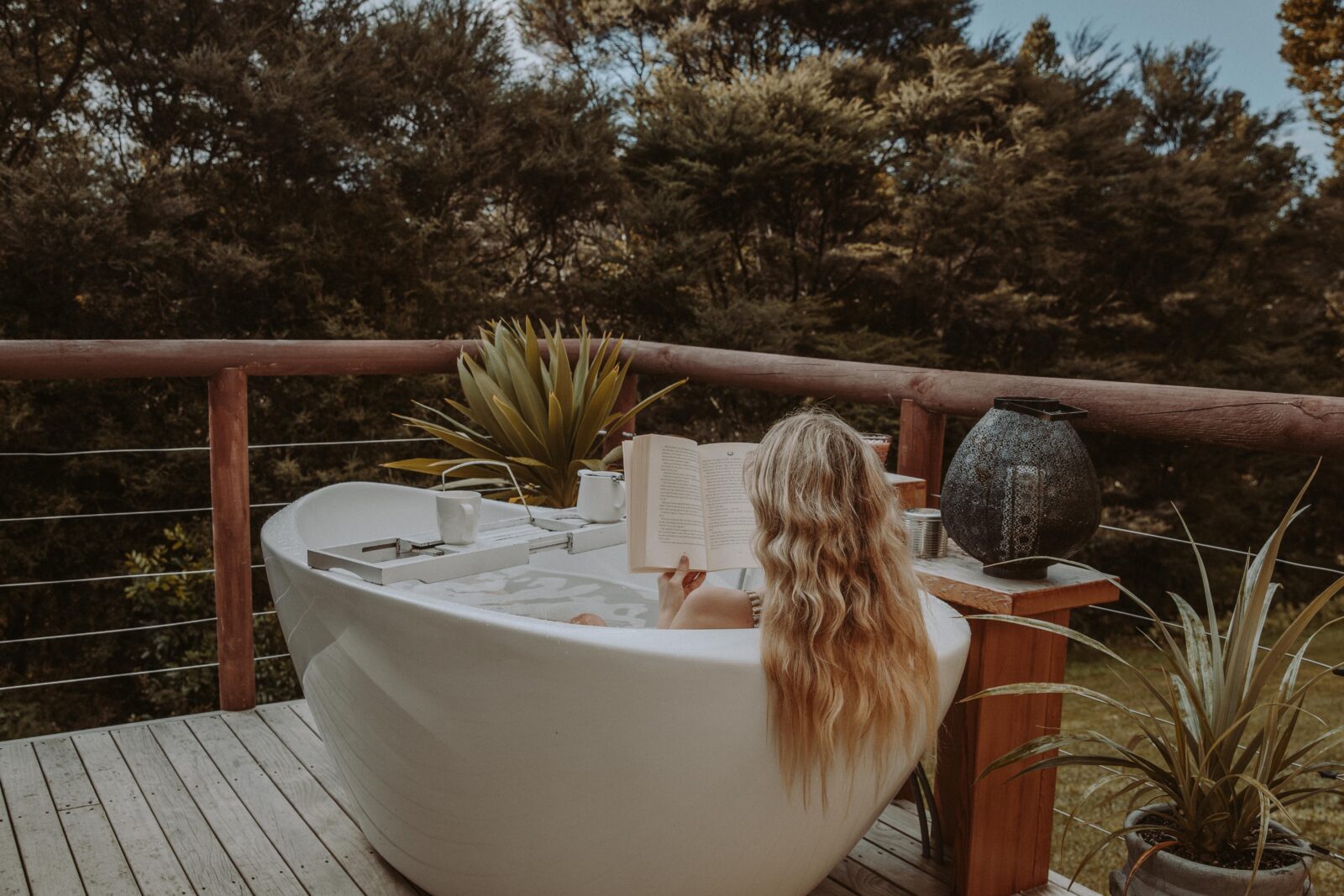 I've always found it to be quite a challenge to maintain a good beauty routine whilst travelling. It isn't easy deciding which beauty products to travel with, especially when trying to pack lightly and for varying climates.  For my first few years of travelling, I didn't bother with a beauty routine, and as a result, my skin and my hair really suffered. It's taken me a long time to figure out the right products for me and a routine that I can maintain even whilst I am travelling, but since doing so, I've seen real improvements. I thought I'd give you a little glance into what is in my travelling beauty kit:
My Top Travel Beauty Essentials
SPF Moisturizer
One of the most important items in my beauty kit is an SPF Moisturizer, which I apply every day before putting on makeup. I love using a product like Skinstitut Age Defence SPF50 that is both moisturizing and has an SPF factor to protect my pale skin from burning.
Night Moisturizer
My skin tends to dry out a lot whilst travelling, so I try to apply a moisturizer every night before I go to sleep. I love this one by The Ordinary as it is super hydrating but feels really lightweight, which is ideal for nighttime wear.
Cleanser
Cleansing is an essential part of my beauty routine whilst travelling. Alongside the moisturizer, I love The Ordinary cleanser as it is a simple but effective gel-to-oil cleanser that has been designed for all different skin types. It's nice and gentle and makes your skin feel super smooth.
Facial Treatment
For travelling, I love products that do multiple things at once, and that is exactly what Alpha H Liquid Gold is designed for. This product manages to play the role of a toner, exfoliator, serum, and moisturiser all in one, which helps skin to resurface overnight, diminishes acne and increases moisture levels. Basically it means I can carry around one product instead of four which is a massive win in my eyes!
Lip Balm
I really can't travel anywhere without lip balm, especially when the climate gets dry. L'Occitane do a lovely Shea Butter lip balm. I love anything with Shea Butter in it, and appreciate that L'Occitane harvest theirs from a sustainable and fair trade partnership with women in Burkina Faso.
Hand Cream
Hand cream is another travelling essential, especially when I'm heading to cold weather climates. Another L'Occitane product made of shea butter that I adore is their hand cream. It's one of their best-selling products is the perfect size to slip in my handbag and have on hand at all times.
Body Moisturizer
Toiletries
I've tried a lot of different moisturizers, but L'Occitane's Almond Firming Milk Concentrate quickly has become my favourite. I just love the subtle, creamy smell and it honestly leaves my skin feeling so silky smooth. Apparently the almond proteins support collagen production, working to strengthen and tighten the skin.
Travel-sized toiletries are an absolute essential for me when travelling as it saves so much space and weight. I really love the Aesop Arrival Travel Kit as it contains mini versions of all the toiletry essentials including shampoo, conditioner, body cleanser and body balm.
Moroccan Oil
I've been using Moroccan Oil for years now and find it to be one of the best products for moisturizing and adding sheen to my hair, which is often quite dry and damaged. You can also use it to smooth skin or add hydration to your lips or nails, so it is a great multi-purpose product. I use The Ordinary's Morrocan Oil as it is the perfect size for traveling.
Reusable Makeup Pads
Since trying to reduce the amount of single-use items in my daily life, I was very pleased to find reusable makeup pads. These microfiber pads by Face Halo are able to remove makeup with only water and can replace up to 500 traditional makeup wipes.
Where I shop for beauty products:
I've recently discovered Adore Beauty and have been using it to buy all my beauty products online. It stocks an expansive range of both local and international brands and has free express shipping when you spend over $50 to both Australia and New Zealand. They even have a specific section for travel-sized products which is ideal for stocking my travel beauty kit!
For more travel tips, read these next:
Enjoyed this guide to my top travel beauty essentials? Pin for later!