You've got to try these clever ways to save money while travelling!
If I had a dollar for every time I have been asked how I afford to travel so much, by now I'd probably be able to afford an around-the-world plane ticket.  Admittedly, these days I am very blessed to travel the world for my job, but this certainly hasn't always been the case.
Before becoming a travel blogger, I spent years pinching every last penny so I could travel as much as I possibly could. During this time, I not only learnt how to travel on a budget, I also figured out a few savvy ways of travelling for less.
So for those of you who are looking for a way to satiate your travel bug without breaking the bank, here are a few tricks of the trade:
7 CLEVER WAYS TO SAVE MONEY WHILE TRAVELLING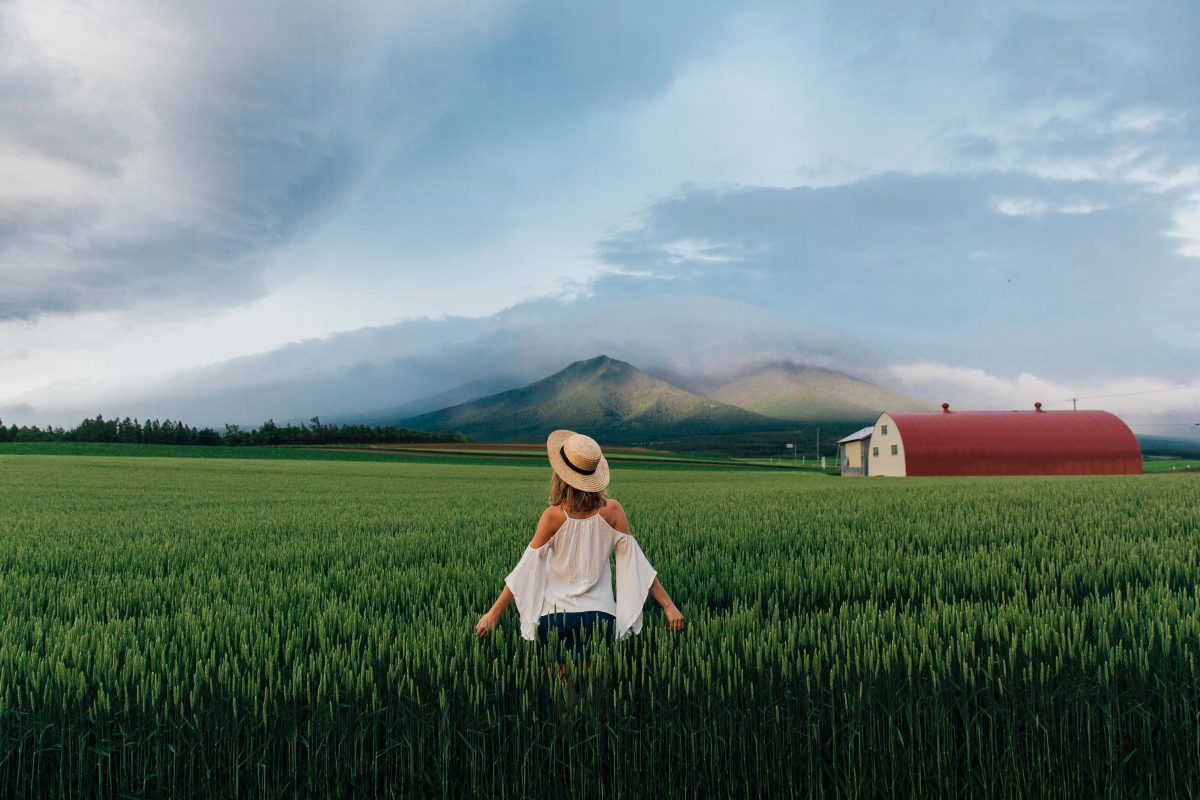 1. Volunteer your time for accommodation
Accommodation can often be the biggest money-drainer when travelling. So why pay for a place to sleep when there is a profusion of ways one can score oneself accommodation for free? If you are planning on travelling for an extended period of time, there are many different ways you can volunteer your time in exchange for food and lodging.
Workaway – Workaway is a service that connects you with local hosts around the world. These hosts provide lodging and food in exchange for you spending a predetermined amount of time per day volunteering for them. On the website you can search through a broad range of locations and types of volunteering opportunities, which include things like gardening, animal-care or cooking. Not only is this a great way to save money, it is also the perfect way of immersing oneself in the culture of a place, learning new languages and making friends with the locals.
WWOOF – If you've ever been curious what it is like to live and work on an organic farm, you might want to consider WWOOFing for your next trip. All across the world, there are WWOOF hosts who offer food, accommodation and opportunities to stay and learn about organic/biological growing and farming for any volunteers willing to give hands-on help for a period of time. If you're seeking a rustic experience you'd be barking mad not to follow up with this lead.
2.    Pick a credit or debit card with travel benefits*
Certain credit cards come with travel reward benefits which can actually help pay for flights. For example, the range of NAB Qantas Credit Cards will earn you Frequent Flyer Points on everyday purchases which you can then use to put towards flights.
Some credit cards also offer other travel perks such as complimentary travel insurance (when making a qualifying purchase) and bonus points when you open a new account and meet the spend requirements. It's worth comparing different credit cards, such as the amex gold vs platinum, to see what will most benefit your travel experiences.
3. Teach English
Teaching English is one of most basic skills you can utilise to get paid when abroad. There is a growing demand for English-teachers across the world, so it really is a great skill to have under your belt (or your tongue)! One of the best ways of doing this is getting a TEFL (Teaching English as a Foreign Language) certification. CIEE offers TEFL courses that are internationally recognized and accredited, and once you get your TEFL certification, you are certified for life.
Once you complete your coursework, CIEE also offers a program called "Destination TEFL", which allows you to take a practicum abroad in one of five different locations. Not only does the certification open up many job opportunities teaching abroad, you can also teach English online to earn extra money to fund your travels. You can find out more here!
4. Exchange your creative skills for accommodation/ activities
If you happen to be skilled in either photography or videography, exchanging your creative skills can be a great way to leveraging free accommodation or even activities whilst travelling. Try emailing hotels, hostels, Airbnbs or activity providers and offer to take high-quality photos or videos in exchange for free accommodation or activities. Your best bet is to research places that don't already have professional photos on their website and be sure to send a portfolio of work you've done in the past.
Alternatively, you can look on platforms such as Worldpackers, which lists specific call outs for photographers and videographers to exchange their skills for free accommodation.
5. Don't waste money on car hire
If you are planning a roadtrip for your next jaunt, don't waste hundreds of dollars on car hire. These days, there are many vehicle relocation services which offer free hire in exchange for transporting a vehicle from point A to B!
The vehicles can be anything from small cars to decked out motorhomes- which means you could potentially score free transport and accommodation all-in-one! Partaking in vehicle relocation does work best if you have a flexible travel schedule as there are stipulations on the pick-up and drop-off locations and dates.
Here are some of the vehicle relocation services offered around the world:
If you are planning on spending a decent stretch of time in a country, another option is to buy a vehicle and sell it at the end of your trip. Even if you sell the vehicle for less than what you paid, you will still save so much money on hire!
If you do need to rent a car for any part of your trip, I'd recommend using Enjoy Travel to compare car hire prices and ensure you get the best deal.
6. Airbnb out your home when travelling
No doubt you've considered renting out an Airbnb on a trip- but have you ever considered renting out your own place on Airbnb whilst you are away? Becoming an Airbnb host is a fantastic way to receive a stream of revenue when travelling simultaneously. All you need to do is find someone to manage your property whilst you are away. Before you know it, you could be making more money than what you spend on peregrinating through Peru or wandering through Wales. If you go down this route, it may be worth investing in some professional property photos to make your listing stand out and ensure you get bookings pouring in.
7. Do a house swap
If you've ever watched The Holiday, you'll be well acquainted with the idea of swapping homes with a total stranger. If you plan on spending a reasonable amount of time in one place, why not consider doing a house swap or house-sitting? House-swapping is a great way to score a free place to stay for a period of time, given you are willing to host guests in your own home. Sites like Home Exchange allow you to connect with people around the world to arrange house-swaps (although they do charge an annual membership fee).
Otherwise, house-sitting is another great way of scoring free accommodation. There are plenty of house-sitting websites you can subscribe to, such as Trusted House Sitters.
Do you have any other clever ways you've travelled for free in the past? I would love to hear them in the comments below!
For more travel tips, read these next:
Like these ways to save money while travelling? Pin for later!
This article is a NAB paid promotion and was written in collaboration with NAB. As always, all opinions are my own.
*Information relating to NAB credit and debit cards is for information purposes only. It has been prepared without considering any person's objectives, financial situation or needs. Because of that you should consider its appropriateness to your circumstances.
References to third party travel sites are not endorsed, recommended by, or associated with, NAB.