If you need to pack light for a trip but don't know where to begin, this minimalist packing list for females is going to be your saving grace!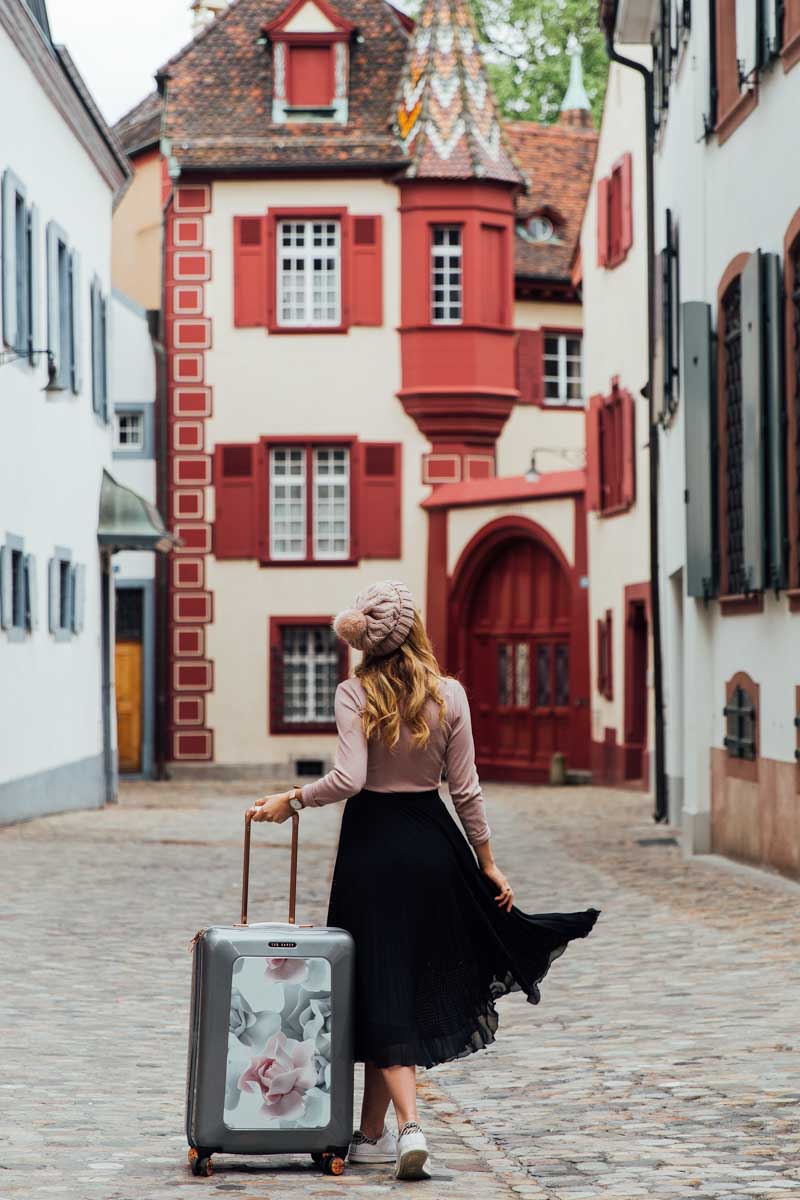 Ever felt overwhelmed by the number of things you need to pack for a trip? If you're the kind of person who crams their suitcase full of "just in case" items and outfits that never get used, this minimalist packing list is for you.
Embracing a minimalist approach to packing can bring you a lot of freedom when travelling. I guarantee you'll feel more organized while travelling, and you won't miss those unnecessary items. Plus, you might even have some space to bring back souvenirs from your travels!
READ NEXT: What to wear travelling: The best outfits for the airport + long-haul flights
Clothing Packing List for Minimalist Females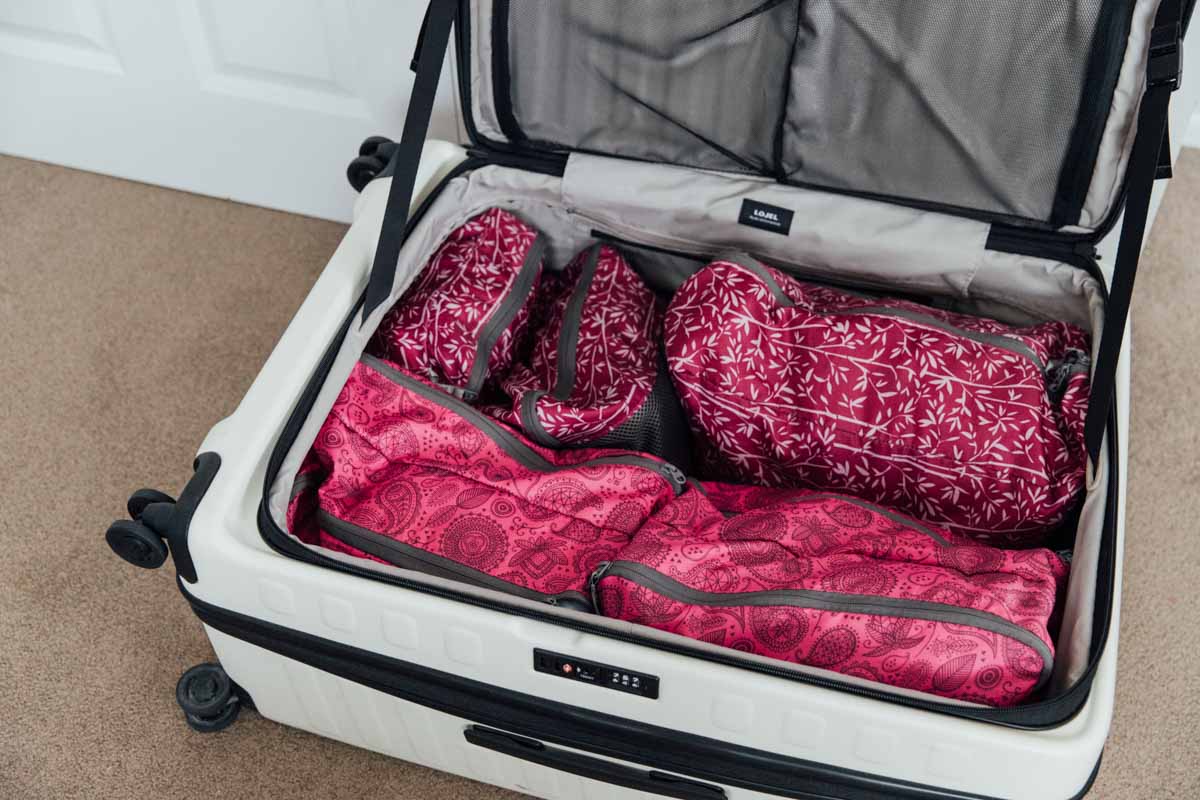 When packing like a minimalist, focus on clothing that can be worn in multiple ways and for various occasions. With a capsule of multi-use clothing, you can create more options with fewer items.
Keep in mind that sticking to neutral colours will make it easier for items to be mixed and matched. Packing cubes are also a huge help with keeping your clothes organized!
Tops:
2 x PLAIN T-SHIRTS: Choose two neutral-coloured, plain t-shirts. T-shirts are super versatile, working with different pants and making a comfy option for a plane outfit.
1 x LINEN SHIRT: A linen shirt is super lightweight and great for different climates. It's also a piece you can easily dress up or dress down.
1 x EXERCISE SHIRT: Choose an exercise shirt that is sweat resistant and can double as loungewear.
1 x LONG-SLEEVED SHIRT: Merino wool long-sleeved shirts make a great base layer and are extremely versatile. They can be matched for many outfits across fluctuating temperatures.
1 x JUMPER: A pull-over jumper will keep you warm and can double as both loungewear and a part of a plane outfit.
1 x DRESS: Find a dress that can work as both casual daywear and for going out at night, such as a plain black dress. You can layer the dress with accessories and scarves to change the look.
1 x COAT/ JACKET: If you are travelling anywhere cold, a warm coat and/ or jacket is a must. A waterproof puffer jacket is a very versatile choice that works in all weather conditions.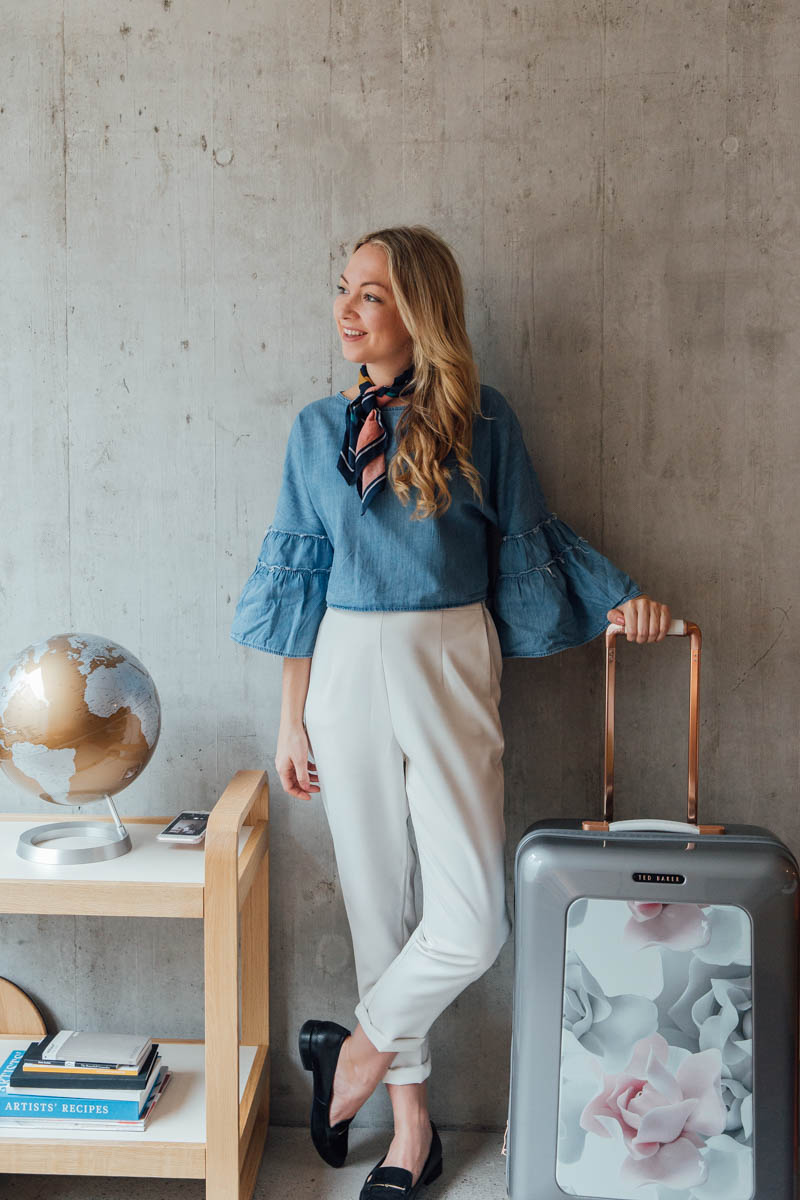 Bottoms:
1 x PAIR OF JEANS: Jeans are a staple pair of pants that work for almost every situation. Opt for dark-coloured jeans to avoid getting them dirty.
1 x PAIR OF SHORTS: Paper bag shorts are a great option to go for as they are super flattering and versatile. They work well as both a beach short and a day short.
1 x LINEN PANTS: Linen pants are another great staple as they can work for different climates. They are light enough to wear in a warm climate or can be layered with tights in a cold climate.
1 X EXERCISE LEGGINGS: Exercise leggings are definitely worth packing if you are planning to do anything particularly active on your travels. They can also double as loungewear and you can wear them on the plane.
Under Layers:
2 x BRAS: Make sure you bring neutral-coloured bras that will go work with all the tops you bring.
1 x SPORTS BRA: A sports bra is great for both exercise and for something comfier to wear on the plane.
7 x PAIRS OF UNDERWEAR: Scale the pairs of underwear up or down depending on how often you'll be able to wash your clothes.
5 x PAIRS OF SOCKS: Pick socks that work with the shoes you are bringing. If you are going to a colder climate, consider bringing a pair of thermal socks.
1 x PAIRS OF TIGHTS: A pair of tights/ stockings will give you an extra layer to wear underneath a dress or linen pants when it gets cold.
1 x PAIR OF PYJAMAS: Pack a lightweight pair of pyjamas or use an oversized t-shirt in place of pyjamas if you want to minimize further.
1 x SWIMSUIT: Pick your favourite bikini or one-piece to pack if you are planning on swimming.
Shoes:
1 x SNEAKERS: Plain white sneakers are one of the most versatile shoes you can own. They are good for walking long distances and match almost every outfit.
1 x BOOTS: If you are travelling to any cold destinations, a pair of boots is a must. If temperatures are going to be particularly low consider getting a pair lined with fur for extra warmth.
1 x SANDALS: Similarly, if you are travelling to any warm destinations, a pair of sandals is a must. Try to find a pair that are supportive and durable so they don't break midway through your travels!
1 x TRAINERS/ HIKING BOOTS: Only bring trainers or hiking boots if you are planning on doing exercise/ hiking as these take up a lot of space and weight.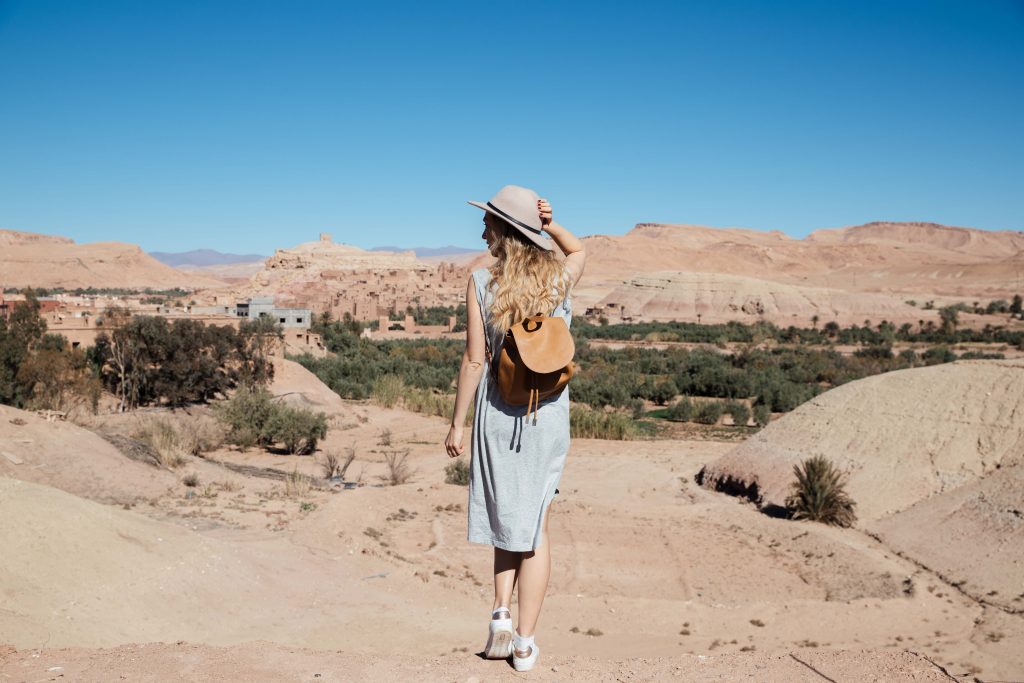 Accessories:
HAT: Either bring a hat that is easily foldable or pack clothes inside of a wide-brim hat in order to keep its shape.
SCARF: Bring a warm scarf for cold weather or a light silk scarf to jazz out your outfits,
JEWELLERY: Bring a few staple and statement pieces but make sure you insure any valuable jewellery. I'd recommend Safety Wings insurance.
CANVAS TOTE BAG: A canvas tote bag is super light and can be used as a day bag, a beach bag and a shopping bag!
Minimalist Toiletries Packing List for Females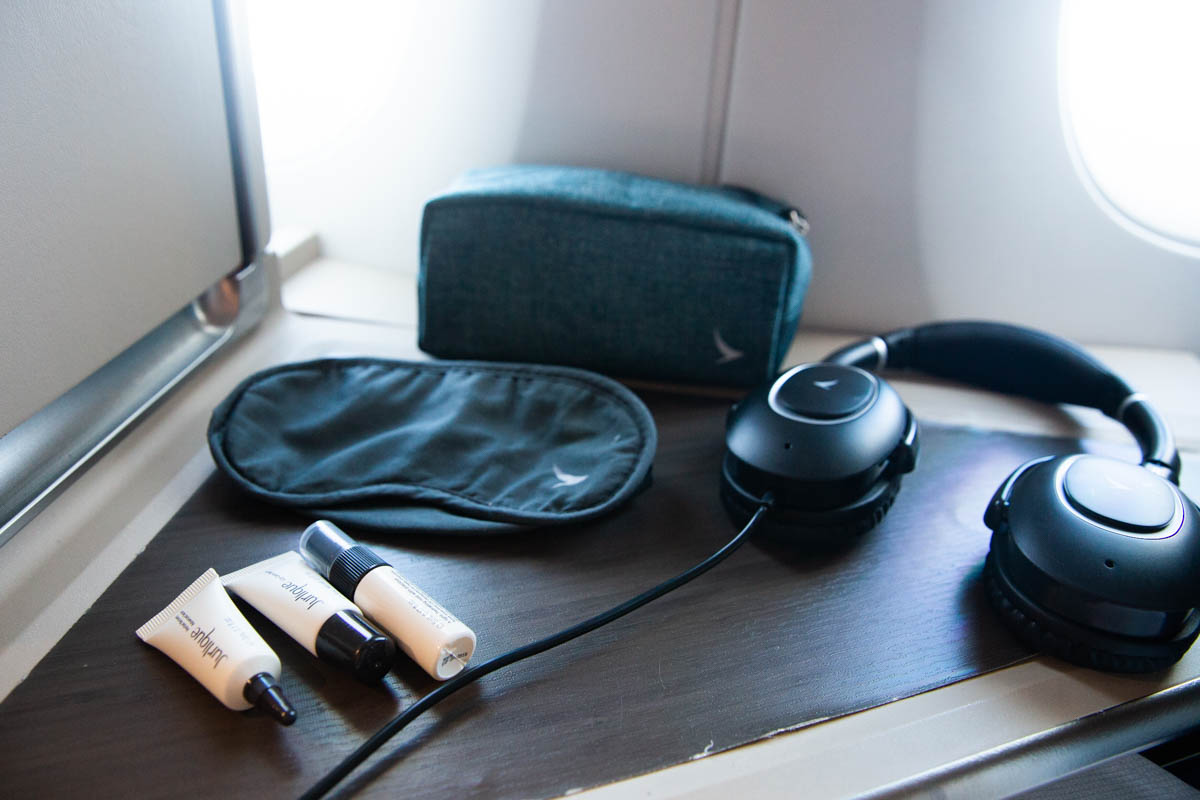 Apply the versatility mindset to toiletries as you did with clothing. When packing minimalist toiletries, look for products with multiple uses (eg moisturizer & sunscreen). Choose solid products and wipes over liquids where you can. If you do need to pack liquids, decant them into travel-sized bottles.
TOOTHBRUSH + PASTE: Save room by getting a travel toothbrush and toothpaste kit, rather than packing full-size of each.
DEODORANT WIPES: Deodorant wipes are a lot lighter than a traditional deodorant stick or can.
MAKEUP WIPES: Same as above, makeup wipes will save you from having to lug bottles of makeup remover around.
MAKEUP MINIS: Buying miniature versions of your favourite make-up items (like this fabulous Benefit travel kit) will save you a huge amount of space and weight.
TRAVEL HAIR BRUSH: A foldable hair brush is great for packing in your hand luggage or slipping in your handbag.
SHAMPOO/ SOAP BARS: Choosing solid shampoo/ soap bars over liquid products will save you space and eliminate the chance of unwanted leakages. Plus, it's better for the environment.
Carry-On Essentials Minimalist Packing List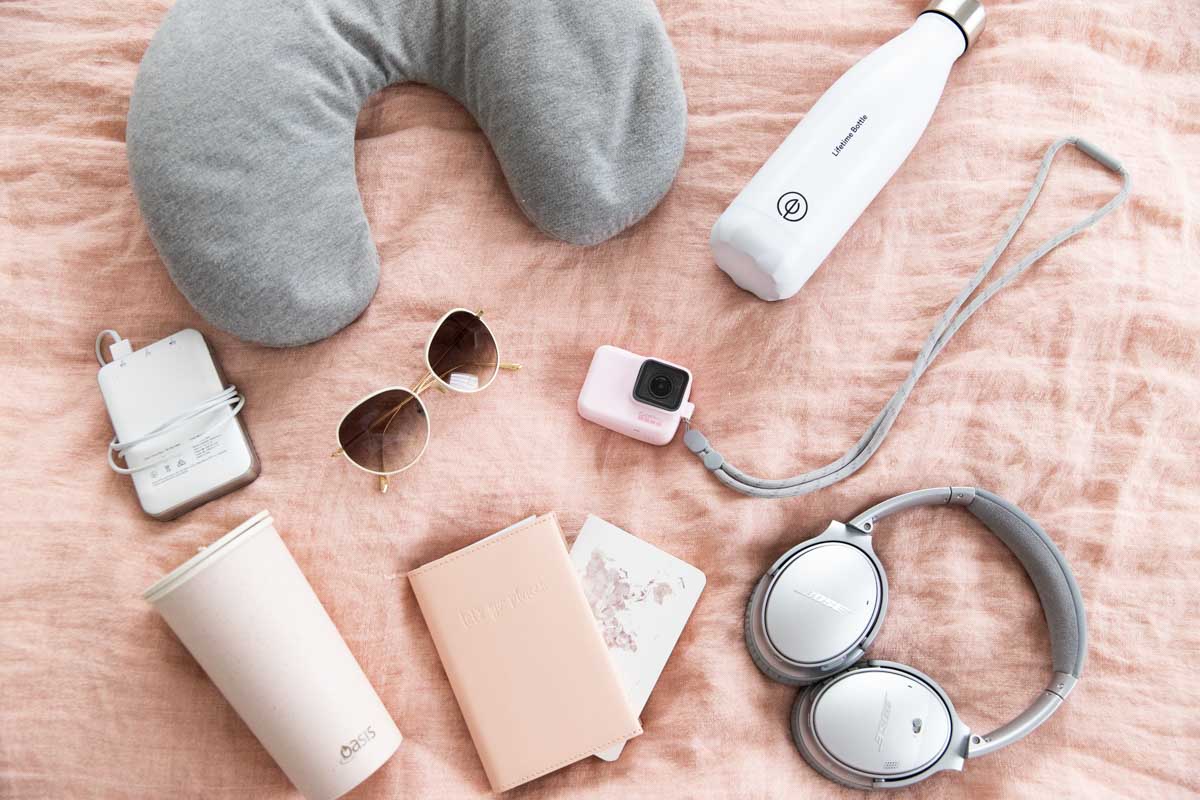 As females, minimalist packing when it comes to carry-on can hold its own set of challenges. I'd recommend minimizing the number of beauty products you carry with you and sticking to the bare essentials.
TRAVEL ADAPTER: Getting a universal travel adapter with USB plugs will save you from having to carry multiple adapters around.
PORTABLE CHARGER: I'd suggest going for a 15000mAh power bank so you can get as many phone charges as possible before having to recharge the power bank.
HEADPHONES: A good-quality pair of noise-cancelling, in-ear headphones are worth their weight in gold when travelling!
DRINK BOTTLE: Save money and the environment by bringing a reusable metal drink bottle with you while travelling.
NECK PILLOW: If you are doing any long-haul flights, it may be worth investing in a really comfortable neck pillow.
EYEMASK: Essential for getting beauty sleep both on and off the flight. This silk number is the softest, comfiest, prettiest one I've encountered.
TRAVEL ESSENTIALS: Make sure you've got your passport, documents, bank cards, ID, sim card all neatly and safely stored in your carry-on.
EMERGENCY SUPPLIES: In case your main luggage gets lost, I'd recommend packing a spare change of clothes and some basic toiletries in your carry-on.
Printable Minimalist Packing List for Females
minimalist packing strategies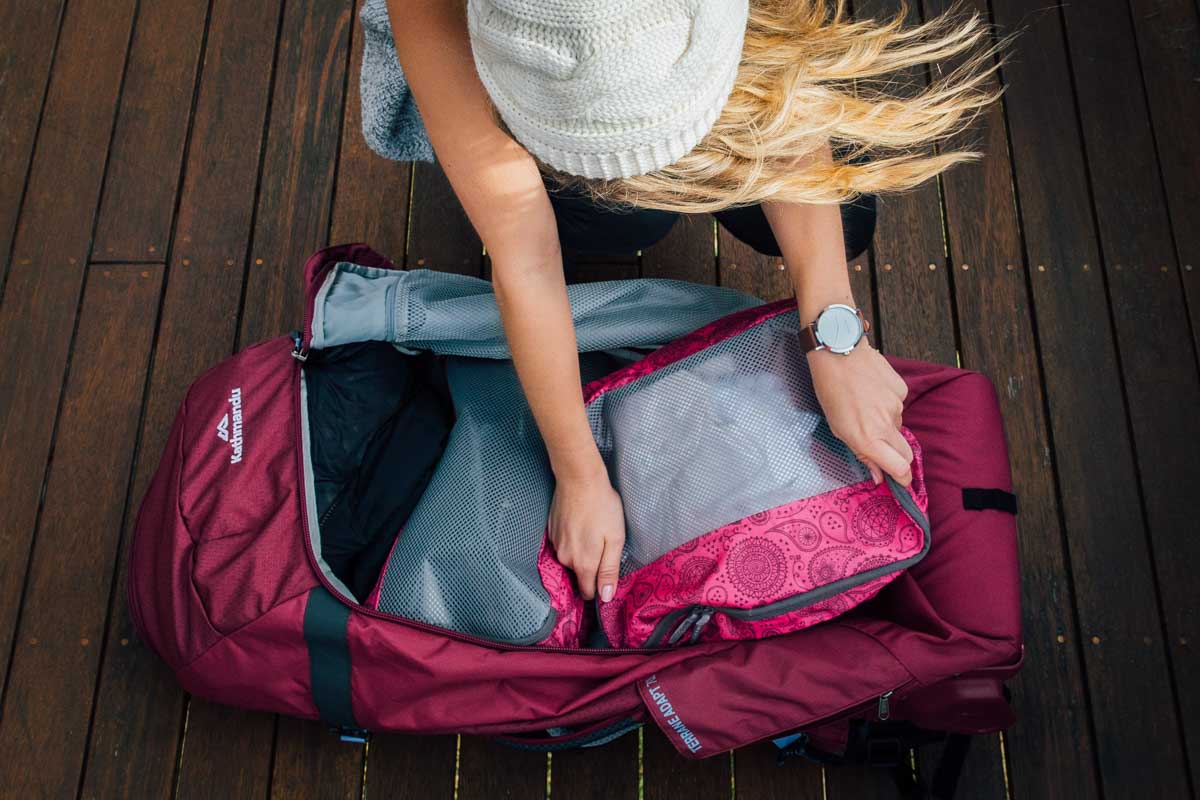 Implement the following strategies to maximize space and minimize clutter in your bag:
Roll clothes instead of folding to prevent wrinkles and use air space efficiently.
Pack versatile colors and patterns that can be mixed and matched, so you don't need as many clothing items.
Use compression bags, packing cubes, and multi-use containers to keep items compressed and organized.
Remove unnecessary packaging and extras like noisy candy wrappers to reduce bulk.
By streamlining how you pack, you can fit more in less space and find items quickly without mess. This way you'll always be ready for any last minute weekend getaways.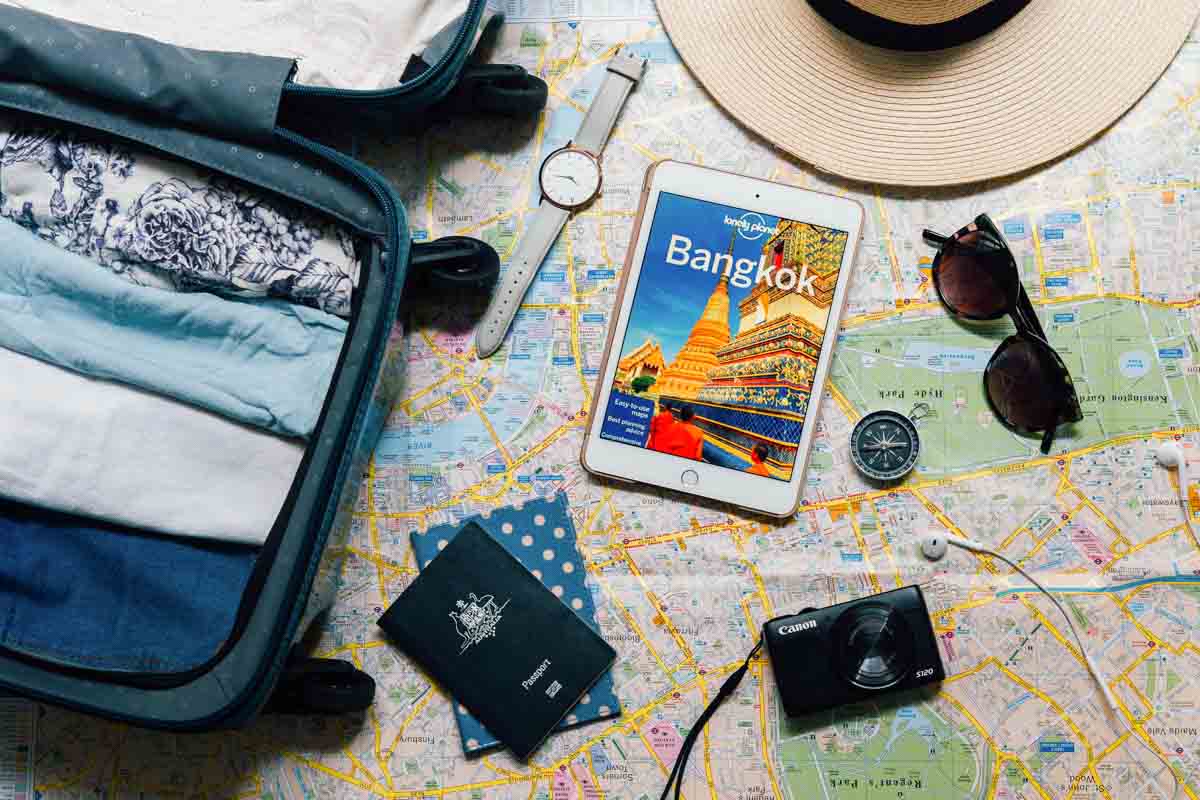 benefits of FOLLOWING A minimalist packing LIST
In addition to clothing and organizational benefits, minimalist packing provides other useful advantages for travel:
Less time spent packing and unpacking due to fewer items
Avoid baggage fees from airlines with lighter luggage and fewer bags
Feel less stressed knowing you have only the essentials rather than forgetting or losing things
Gain mobility to pack and unpack quickly, navigate with lighter bags, and store luggage more easily
Develop a greater appreciation for versatile belongings and experiences over excess stuff
Through practising minimalism, you realize how little you need to be comfortable and can focus on why you travel rather than what you bring. On your next trip, challenge yourself to bring less but experience more!
Want more packing guides? Read these next:
Like the minimalist packing list for females? Pin it + save it for later!