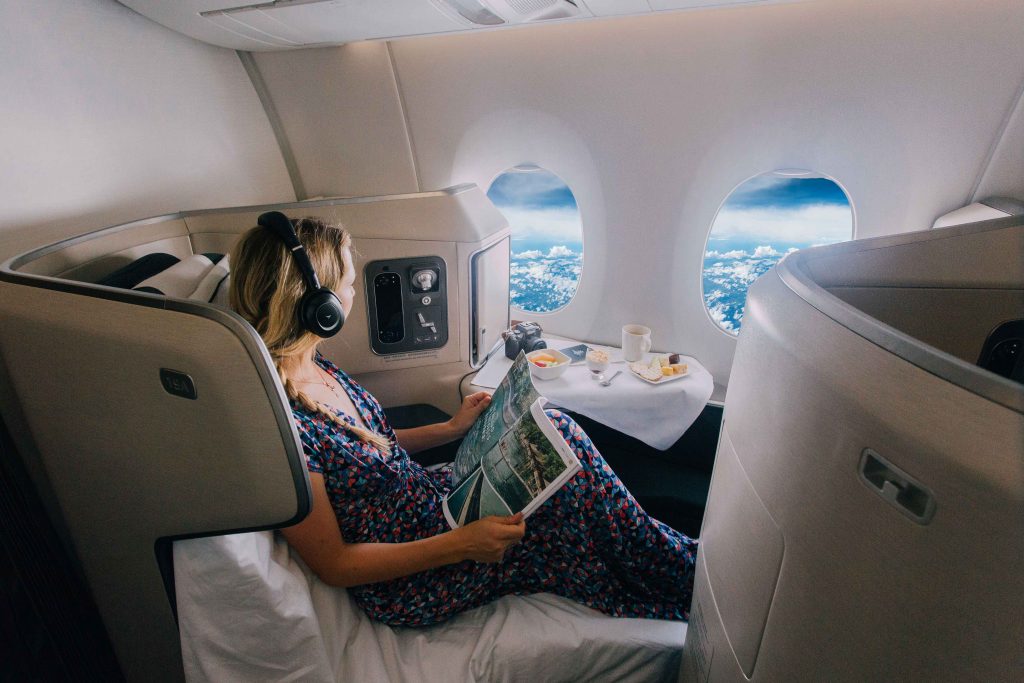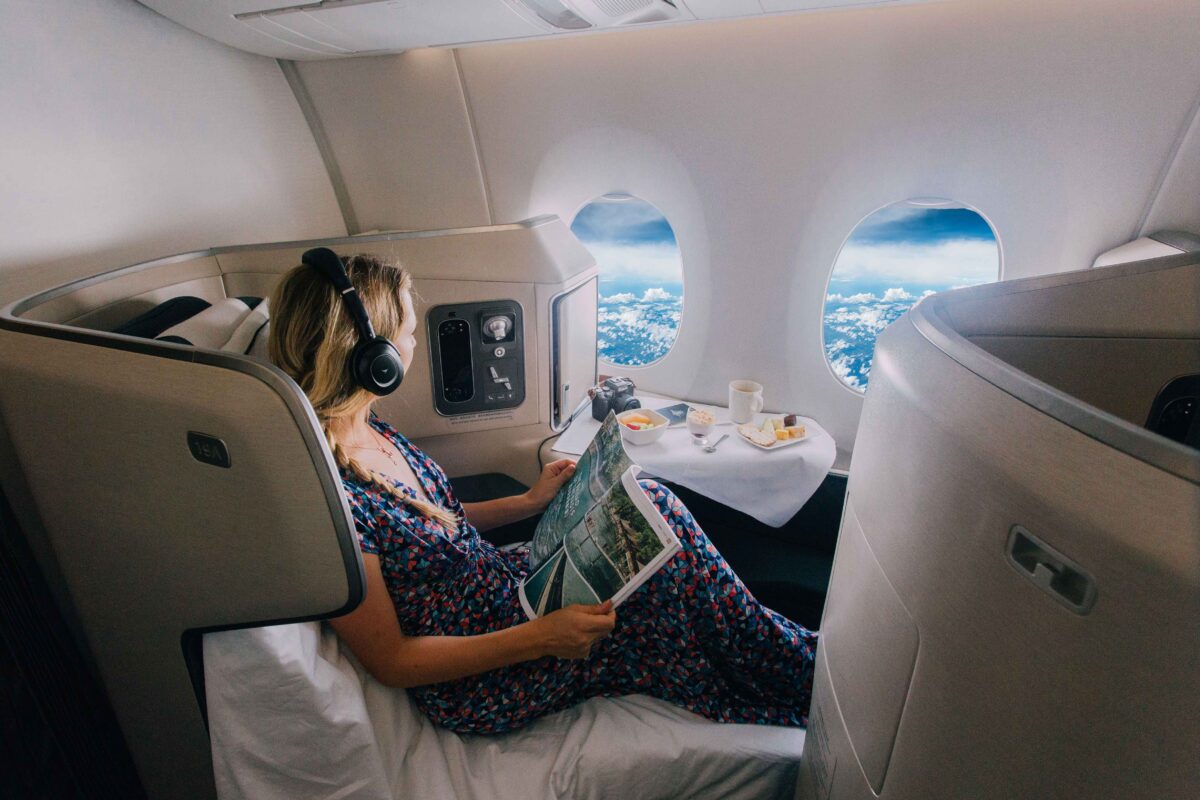 Let's be real- long-haul flights can be rough. It takes serious endurance to be crammed into a small space with a bunch of strangers for hours on end without going crazy. Whilst there are some factors you can't control when flying (such as being seated next to a crying baby or a loud snorer), there are a few things you can do to make your flying experience a little more bearable. If begging for a sneaky Business Class upgrade doesn't work, these carry-on essentials always tend to make my plane journeys more pleasant!
THE CARRY-ON BAG
First things first… Make sure you have a good carry-on bag! If you are flying out of Australia, Luggage Direct have a diverse range of carry-on options, with both two and four-wheeled carry-on bags in soft and hard shells for around $70-$110.
12 Things to Add to Your Carry-On Packing List
1. HEADPHONES– One of the most important elements to surviving a long plane journey is a quality pair of headphones. These headphones not only sound great, they look great too!
2. CAMERA- You never know what delightful view you could to capture out of the plane window! I always bring this camera with me in my carry-on as it's a lot more portable than my DSLR yet still produces stunning images.
3. POWER BANK- Everywhere I go, I bring a power bank with me to charge my electronics on the go. It's definitely worth getting the 10000mAh version- I normally get 4-5 full charges of my iPhone 7 + off one of these!
4. EYEMASK- Essential for getting beauty sleep both on and off the flight. If you are sick of itchy, uncomfortable eye masks, this silk number is the softest, comfiest, prettiest one I've come across. It's a bit of an investment, but if it helps you sleep, it should be worth its weight in gold!
5. TRAVEL RECOVERY DRINK- I never normally buy into these types of products, but I tried this travel recovery drink last time I flew long-haul and found that it actually helped with my jet-lag. You can buy tablets that dissolve in water, and the drink basically contains essential nutrients and natural extracts to hydrate you and help combat travel fatigue/ jet-lag.
6. NECK PILLOW- Travelling with a neck pillow truly changed my life! I've tried many different styles out and have found this neck pillow to be my favourite. It is filled with microbeads as opposed to memory foam, which I personally find a lot more comfortable. It also converts into a square pillow which certainly comes in handy!
7. WATCH- I never go anywhere without my favourite marble-faced watch on my wrist!
8. TOTE BAG- Finding the right carry-on bag is vital! I personally adore Kate Spade's range of handbags, and this one is perfect for travelling as it offers lots of zipped compartments and pockets to keep things organised.
9. TRAVEL JOURNAL- Particularly essential for flights without entertainment screens, I always carry a pretty travel journal with me for all my mid-flight musings.
10. REFRESHING MIST- I first discovered this incredible refreshing rosewater mist in an amenities bag that I got given on a Cathay Pacific flight. It smells delightful and keeps you so refreshed when you are on an airplane!
11. TRAVEL MAKEUP KIT- Benefit has always been my go-to brand when it comes to makeup. This fabulous travel makeup kit is filled with all the essentials in mini sizes, so it's perfect for pre/ post flight touch-ups.
12. TRAVEL BOTTLE SET- Ideal for carrying all your liquids onboard, these little travel bottles are TSA and carry-on approved, leak-proof, BPA free and even have little suction cups for sticking to walls.
Liked this carry-on packing list? Pin for later!