If you want to experience tropical paradise without draining your bank account, here are my top 6 tips for visiting the Maldives on a budget!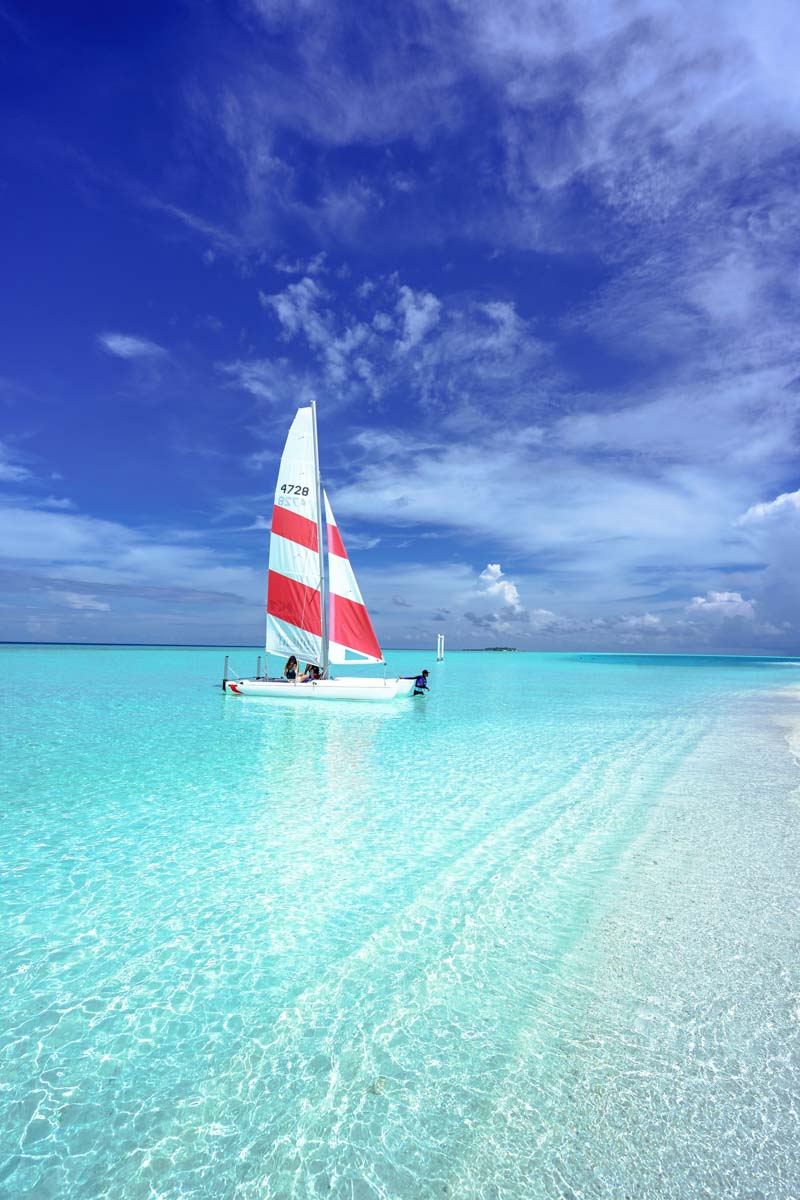 Renowned for incredible weather, bright blue oceans, and pristine white sandy beaches, the Maldives is one of the world's most luxurious tourist destinations. The country is known for its array of lavish resorts and overwater bungalows which command extortionate prices.
Upon first glance, the Maldives seems like a destination that's inaccessible to anyone on a budget. However, it is becoming increasingly common for budget travellers to visit these beautiful islands without spending a fortune.
READ NEXT: 15 Cheap Water Villas in the Maldives
Without further ado, here are six handy tips to help you visit the Maldives on a budget:
1. Travel during low season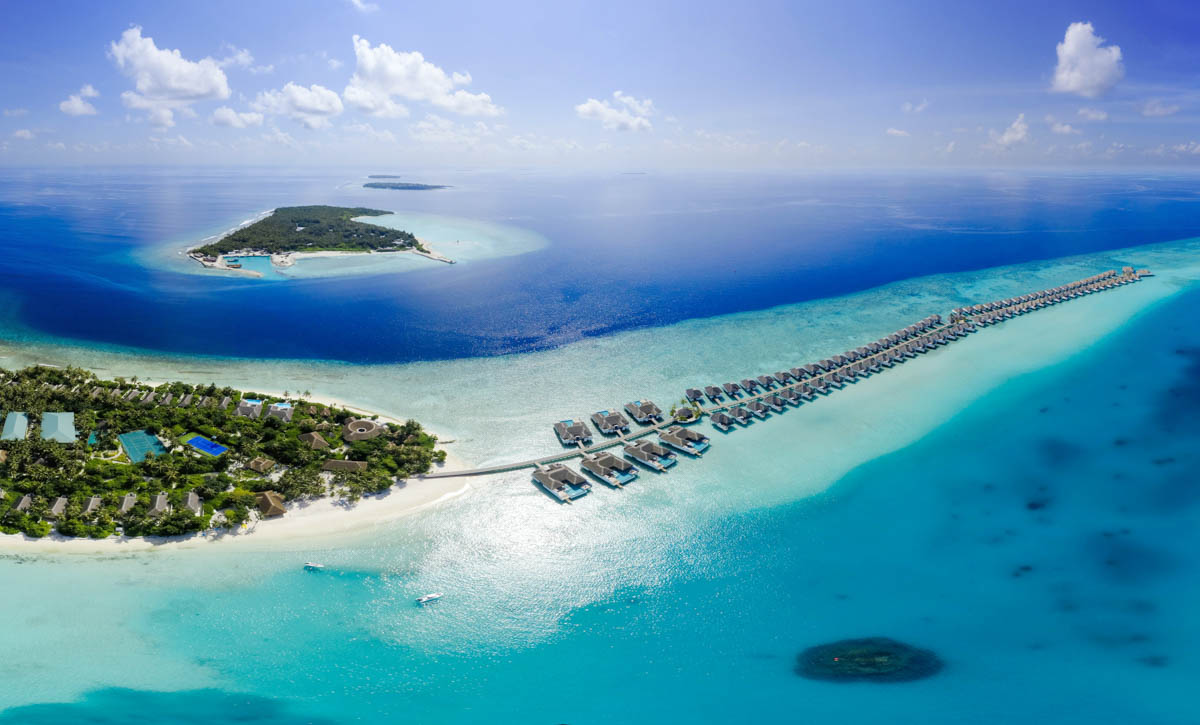 High season in the Maldives is between December and April, when there is little rain and long hours of sunshine. A great way to save money is to visit outside of the high season, when flight and accommodation prices are lower.
The lowest rates can be found between May and September, when the monsoon season brings between 147mm and 243mm of rainfall on average each month. Despite the rain, visiting is still pleasant at this time of year thanks to consistently high temperatures.
You can expect average highs of 30 to 31°C all year round thanks to the Maldives position on the equator, which brings consistently warm air.
For our honeymoon, we stayed at two of the best resorts in the Maldives at the start of September. The prices were a lot more affordable and it was so much quieter on the islands!
2. Choose a hotel or guesthouse on the local islands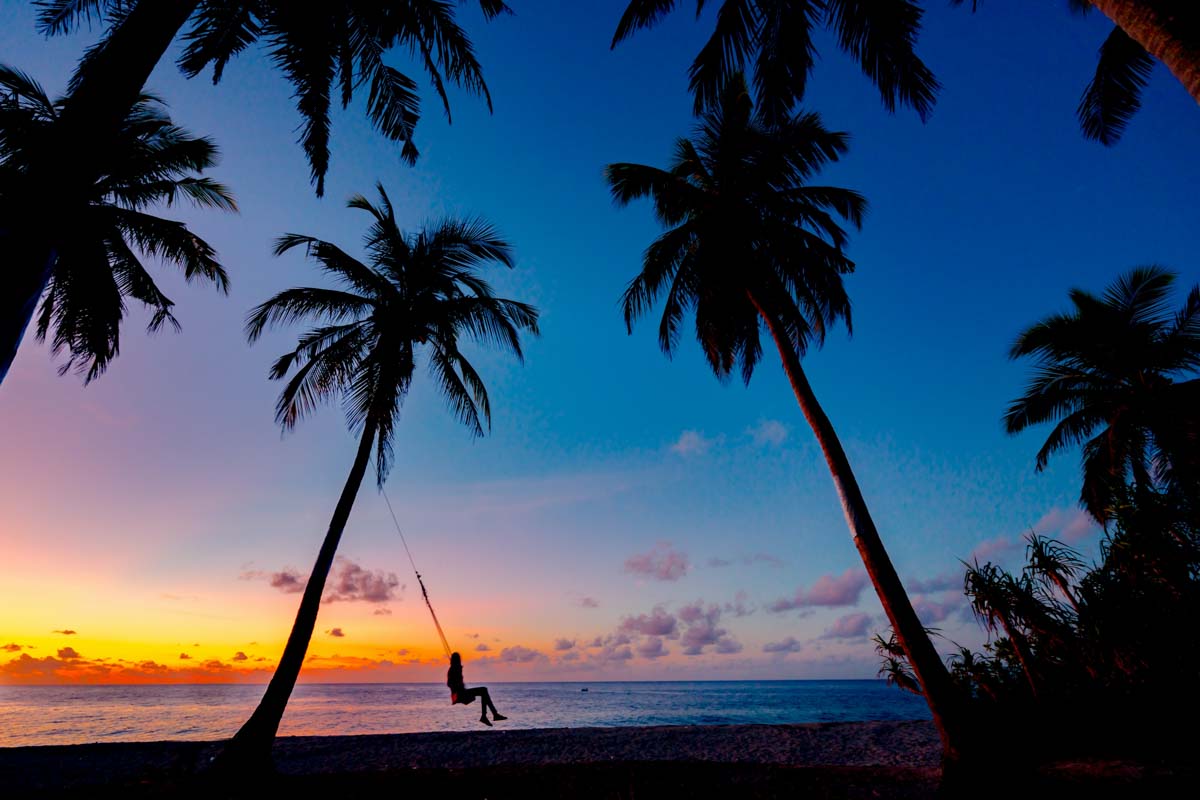 The typical method of visiting the Maldives involves booking accommodation at one of the country's many self-contained island resorts. Even the cheapest of resorts is often too costly for travellers on a tight budget.
To save money, opt for a small hotel or guesthouse on one of the local islands instead. The benefit of doing this is that you can enjoy a more authentic Maldivian experience as you dine, shop and explore alongside locals.
Maafushi, Dhigurah, Huraa, Rasdhoo, Thulusdhoo and Ukulhas are particularly popular islands with plenty of affordable guesthouses.
3. Go for an all-inclusive deal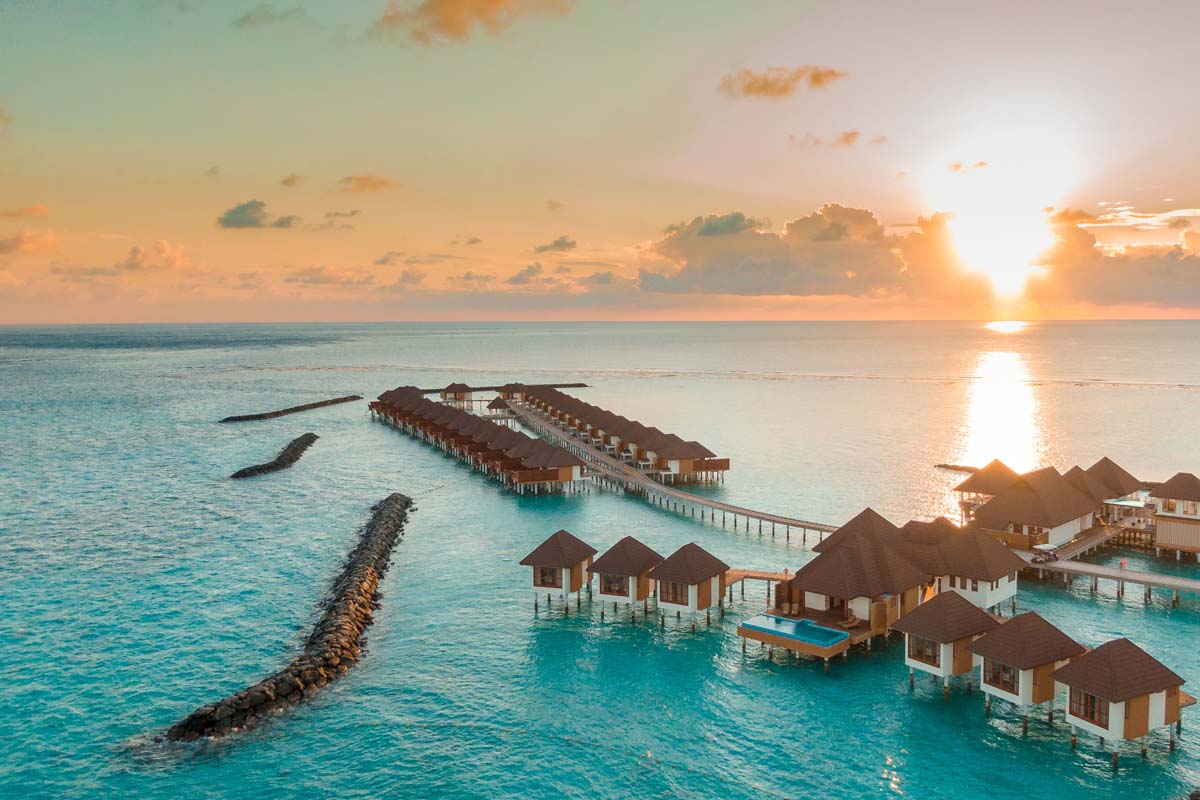 It might seem counterintuitive to opt for an all-inclusive package as these are usually the more expensive option. However, import fees and taxes on food and drink are high in the Maldives, which means there isn't a huge variety of budget restaurants to choose from outside of the hotels.
Hotels and resorts buy produce in high volumes to achieve more affordable rates. This means their food is often more affordable than elsewhere when you opt for an all-inclusive package. Plus, you can save money on transport when you eat at your hotel.
Some all-inclusive packages also include additional free extras to help you get more bang for your buck, such as spa treatments, yoga classes and water sports.
4. Use ferries to hop between islands
Ferries run from Male to the various Maldives islands on a regular basis, and it's far cheaper to use the public ferry service than to hire private speedboats. A local speedboat could set you back up to $25 to $30 for a single trip. In contrast, the local ferry services cost around $1 to $4 per journey.
Travelling by ferry takes longer than by speedboat, and some journeys take the best part of a day. It's essential that you plan your itinerary carefully when island-hopping by ferry as they don't run everyday.
You can buy tickets up to a week in advance from ticket offices and it's wise to buy them at least a few days in advance during the high season when the service gets very busy.
5. Bring US Dollars to get better rates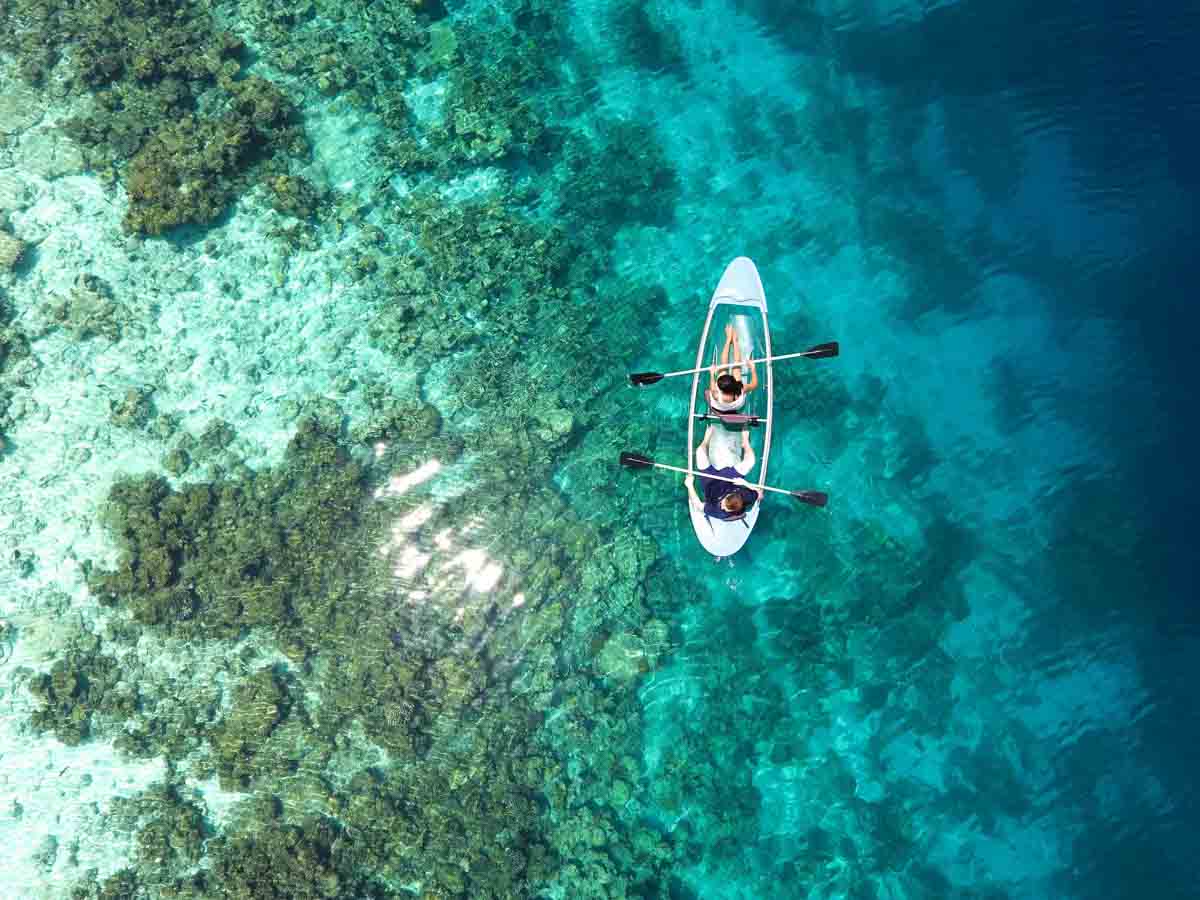 The Maldives uses its own local currency – Maldivian Rufiyaa or MVR – but US Dollars are also accepted as legal tender. Some shops and restaurants offer cheaper rates when you pay in USD rather than MVR. Paying in cash tends to be cheaper than paying by credit card, which usually incurs a fee.
Keep in mind that there are few ATMs or banks on many resort islands and small local islands. Bring plenty of cash with you or exchange foreign currency for MVR at the Bank of Maldives Foreign Exchange counter at the airport arrivals hall.
6. Avoid drinking alcohol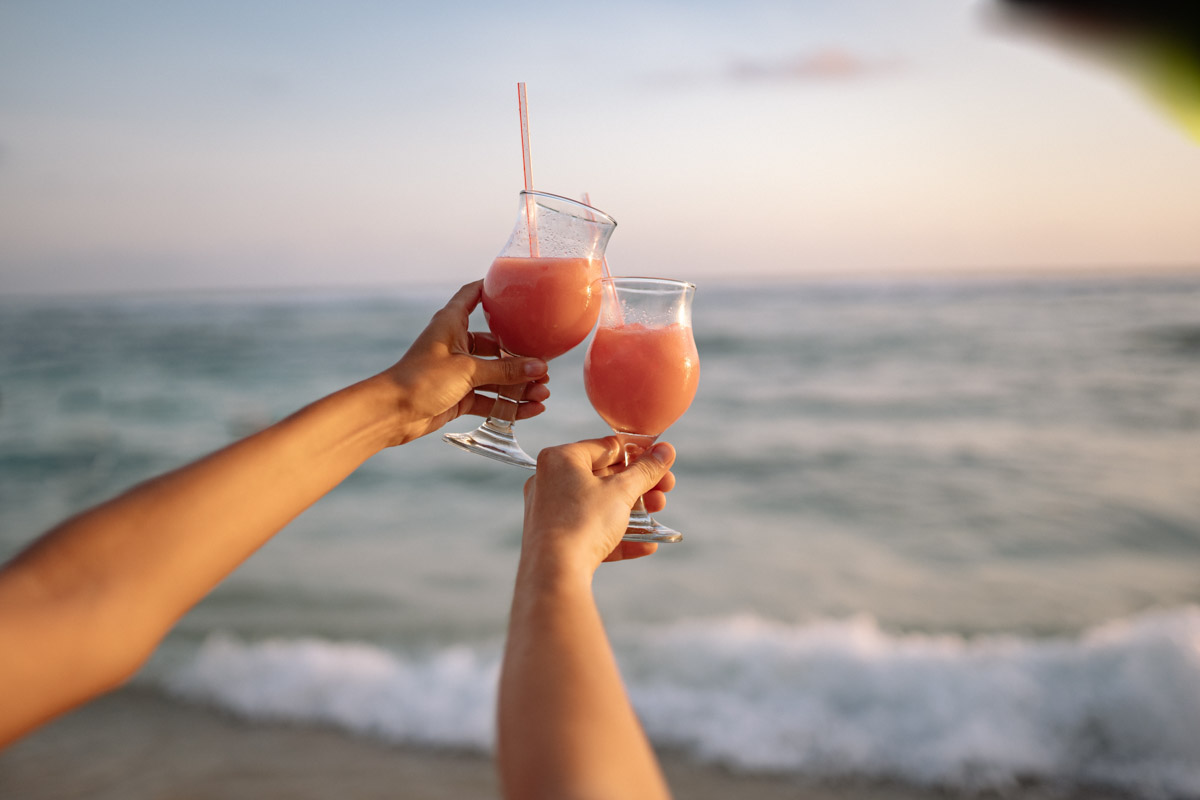 The Maldives is a devout Muslim country and alcohol is therefore banned on the local islands. Resort islands are permitted to sell alcohol, but it's incredibly expensive due to a 25% tax.
This is why it tends to be more cost-effective to choose an all-inclusive deal with a generous drinks package if you plan to consume lots of alcohol. Or if you want to stick to a really tight budget, forego drinking altogether.
Some local islands get around the alcohol ban by mooring boats semi-permanently just off the coast which serve alcohol. This is a popular option for tourists staying in guesthouses on local islands, but again, be prepared for high prices.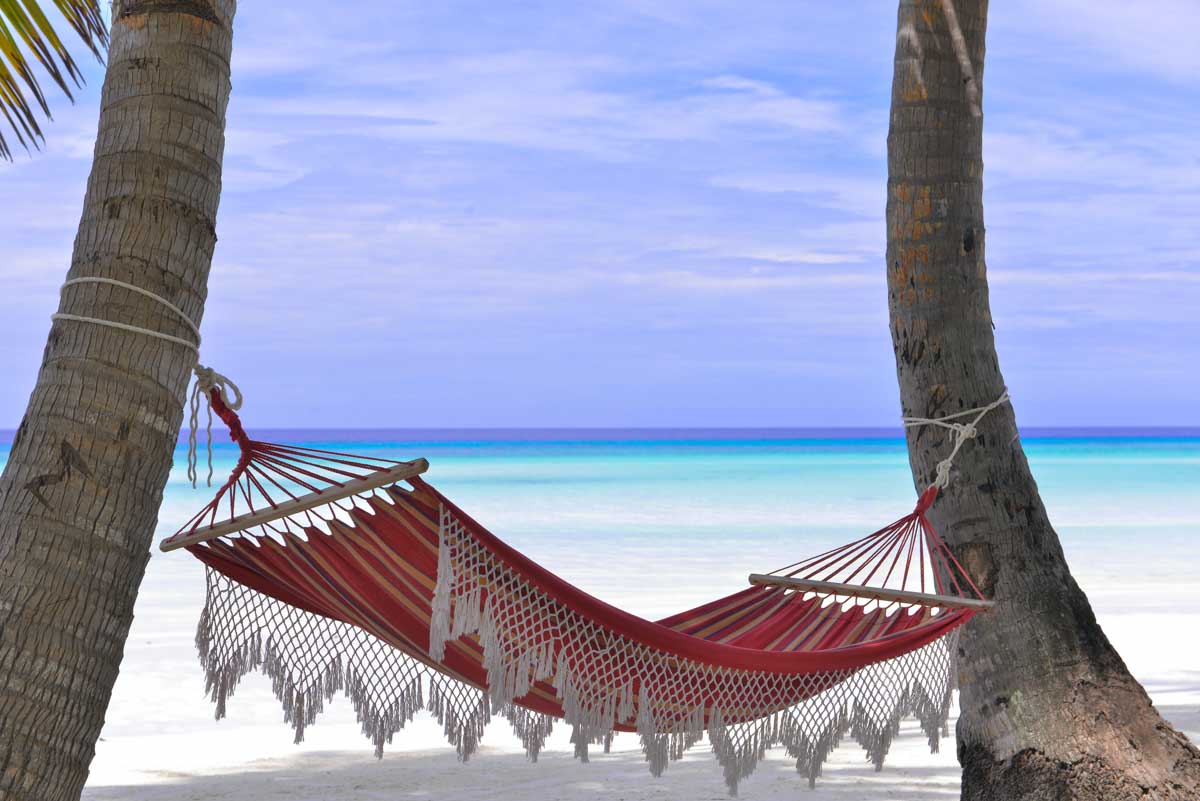 As you can see, it is very possible to visit the Maldives on a tight travel budget. As long as you plan your trip carefully to seek out the cheapest accommodation and travel options, you can explore this beautiful part of the world without breaking the bank!
Want more budget destination inspiration? Read these articles next:
Like this guide on visiting the Maldives on a budget? Pin it!