2016 has definitely been my craziest, busiest, most adventurous year to date. Over the past 365 days, I've caught over 50 flights, explored 22 countries across 4 continents and had over 200,000 of you following my adventures! Here is a quick glimpse of what unfolded in 2016…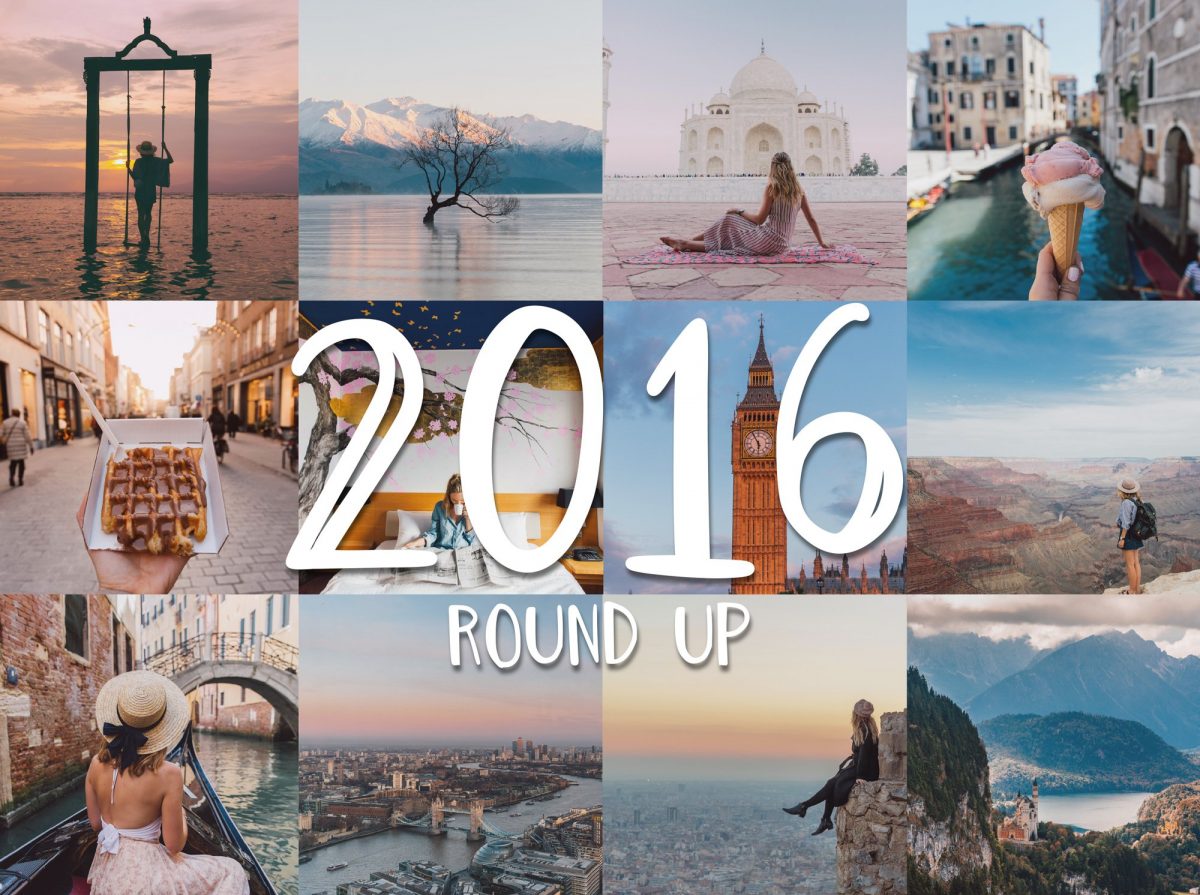 STOP 1: INDONESIA
I started the year with a month-long trip to Indonesia. Despite my initial hesitance to visit Bali (after thinking it consisted entirely of drunk Aussies in Bintang singlets), I decided to go anyway and see what all the fuss was about.
It turns out waking up to yoga and surfing every morning, living off smoothie bowls and staying in ridiculously amazing resorts isn't the worst way to spend a month.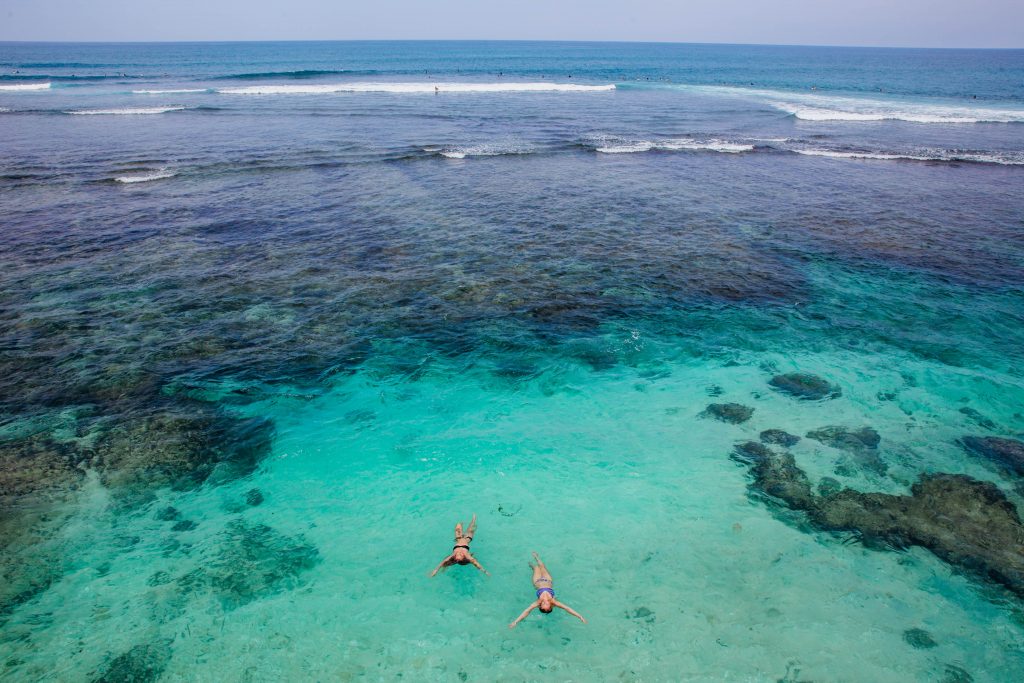 After three weeks of hanging out in Ubud, Canggu and Uluwatu, I headed over to the Gili Islands. Our first stop was the magical island of Gili Air, and because it was off-season, we basically had the whole island to myself. Here, I stayed at one of the gorgeous Slow Private Pool Villas, which turned out to be my favorite accommodation of the trip. We then hopped over to Gili Trawangan where I got to swim with turtles for the very time!
After the Gili Islands, I headed over to Lombok, which felt like Bali before its rise in tourism. I spent my days exploring little villages by electric scooter, surfing on pristine, untouched beaches, chasing waterfalls and enjoying being away from the touristic side of Bali.
STOP 2: NEW ZEALAND
I came back from Indonesia and headed straight out of a nine day road trip across the South Island of New Zealand in Wilderness Motorhome. Starting in Christchurch and making our way through Lake Tekapo, Mount Cook, Lake Wanaka, Queenstown, Milford Sound, Haast and Arthurs Pass.
We woke up to turquoise lakes, ate dinner under glaciers, slept under the starry sky, hiked mountains, had picnics with epic views, cruised through Milford Sound in the sunshine and had bonfires on the beach.
Not only did this trip make me fall even more in love with New Zealand, it also convinced me that campervans are the BEST way to experience a country's natural beauty.
STOP 3: AUSTRALIA
I headed over to Australia, where I played tourist at the Gold Coast with Student Flights and discovered a few hidden gems in my old stomping ground, like Killarney Glenn, a love-heart shaped water hole. After this, I took part in a Jucy Instameet, where we drove along the New South Wales coastline in our cozy little vans.
After this, I flew to Tasmania, where I spent 10 days road tripping around with my mum. I spent my birthday at the Islington, which turned out to be my favourite boutique hotel of the year, hiked around the stunning Freycinet National Park, went on a fantastic wine tasting in Launceston and got cozy at Cradle Mountain Lodge.
STOP 5: EUROPE
After Tasmania, I headed back to New Zealand for a few weeks before getting called last minute to do a photoshoot for Topdeck Travel. With less than two weeks to prepare, I flew over to Europe to begin a manic photoshoot took me through around 7 cities around Europe in just 14 days. We traveled through Barcelona, Venice, Rome, Budapest, Prague, Berlin and Amsterdam, getting content for Topdeck's 2017 Europe Brochure.
STOP 6: SRI LANKA
I flew straight from Europe to Sri Lanka, where I was a finalist for the Best Upcoming Travel Blogger Award at TBC Asia. I really didn't know what to expect from Sri Lanka but the country blew me away with its beauty and diversity. I spent a week and a half exploring the country, hanging out of trains, going on elephant safaris and sleeping in magical treehouses in the middle of the jungle.
STOP 7: JAPAN
After Sri Lanka, I headed to Japan, where I spent three weeks exploring this country for the first time. In Tokyo, I stayed in a super unique hotel room, braved the world's busiest crossing, and ate my body weight in ramen.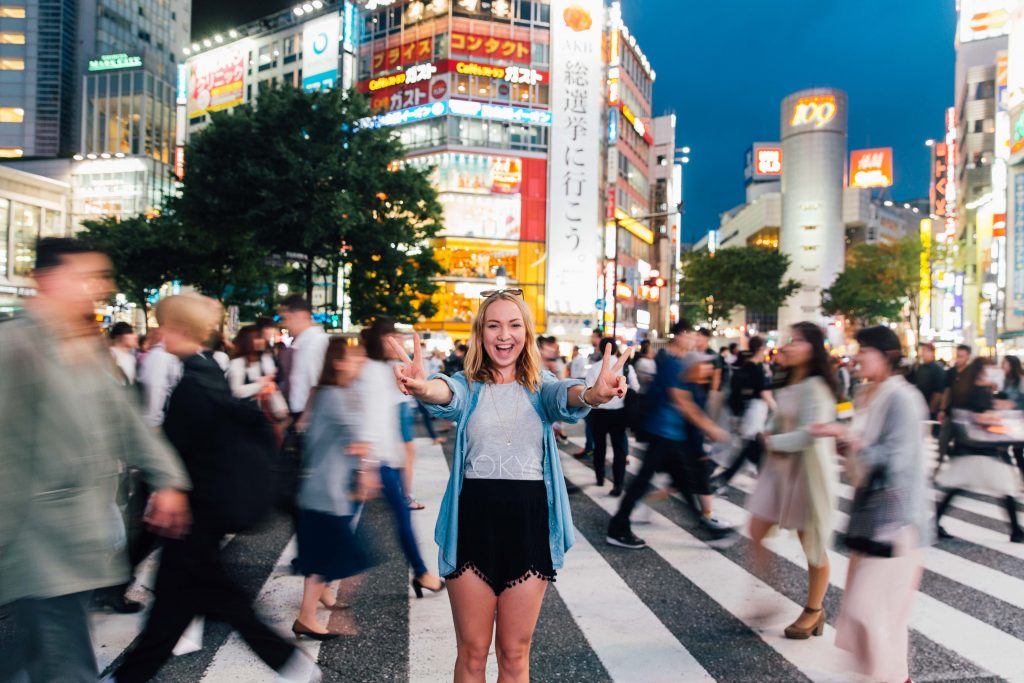 After Tokyo, we headed up to the north island of Hokkaido where I road tripped through the countryside with locals , frolicked in flower fields and bathed in my first Onsen in Furano.

I continued to explore the rest of Japan, making best friends with the deer in Nara, wandering through beautiful bamboo forests and temples in Kyoto, learnt about the harrowing history of Hiroshima and consumed all the Matcha-flavored goods everywhere I went. I also headed to Osaka to explore the wonderful world of Universal Studios.
STOP 8: CHINA
I popped over to Beijing for a few days, which was a massive contrast from Japan's orderliness, politeness, and cleanliness. I braved the city's smog, ate lots of dumplings, explored the Temple of Heaven and walked along the Great Wall of China.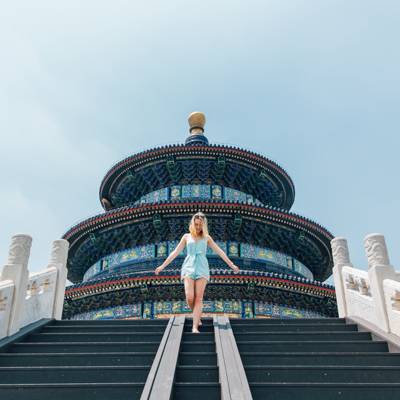 STOP 9: NEW ZEALAND/ AUSTRALIA
After two months on the road, I headed back home to New Zealand to find out my family was actually moving back to Brisbane. It was during this time that I decided to make the move over to Europe once and for all, so I packed my bags and purchase a one-way ticket.
STOP 10: BUDAPEST
My initial plans to settle in Budapest were quickly foiled when I realized I wasn't ready to settle down just yet, so I made the decision to continue to live out of a suitcase.
I made the most of my time in Budapest by attending the epic week-long music festival, Sziget, for the second year in a row. As always, I had a spectacular time.
STOP 11: VEGAS
After Sziget, I quickly hopped on a plan and headed off to Las Vegas to celebrate the National Park Service 100th birthday. After saying I had no desire to return to sin city, I was pleasantly surprised to discover another side to Vegas. Instead of being surrounded by hedonistic acts, we spent our whole trip exploring the amazing national parks surrounding Vegas.

STOP 12: IRELAND
After heading back to the UK and spending time in London, I set off to Ireland to visit some friends. We spent most our time in Dublin (aka sitting in pubs listening to live music and drinking Guinness) and then headed over to Galway, where I got a glimpse of Ireland's insanely beautiful countryside.
STOP 13: VIENNA & SALZBURG
I embarked on an epic month-long adventure with a Eurail, discovering some of the most photogenic places in Europe by train (which I can now confirm is by FAR my favorite way to explore this continent).
It all started in the beautiful city of Vienna, where I ate a lot of cake, explored grand palaces and grew a new appreciation for classic music.
After Vienna, I made my way to Salzburg, where I got to embrace my Sound of Music fantasies, sip on delicious Austrian wine and breathe in the mountain air.
STOP 13: MUNICH & FUSSEN
Next, I ticked off the ultimate bucketlist item as I finally attended Oktoberfest, where I dressed up in Dirndl and drank enough beer and ate enough pretzels to last me a lifetime. From here, I ventured down to Fussen where I finally laid eyes on the Cinderella castle, before heading to the quaint, mountainous town of Garmisch-Partenkirchen.

STOP 14: SWITZERLAND
I caught the train through Switzerland, revisiting Lauterbrunnen, one of my favorite places in the world. I caught the Jungfrau Rail to the top of Europe and then visited Piz Gloria, a glorious peak where James Bond was once filmed.
STOP 15: ALSACE
Next stop was Alsace, where I discovered the quaint city of Strasbourg, filled with canals and culinary delights.
I embarked on a roadtrip on the Alsace wine route, where I drove through super adorable towns and learnt all about organic wine product in Kaysersberg. I had one of the most magical stays of my life at Cabanes Des Grands Lacs, where I got to sleep in a treehouse with hot tub!
STOP 16: PARIS
After Alsace, I caught the train to Paris. Here, I went from the peasant hostel life to having one of the classiest lunches of my life at the Four Seasons L'Orangerie.
I spent a few days wandering the streets of Paris, picnicking under the Eiffel tower and soaking in the endless beauty of this city.
STOP 17: CANADA
I only had five days in Canada but I instantly fell in love with the country. I made a quick stop in to Vancouver and Whistler and witnessed some of the most incredible autumn leaves I've ever seen.
STOP 18: SEATTLE AND PORTLAND
After this, I made my way down to Seattle, where I pretended to like pumpkin spice lattes from Starbucks and went pumpkin patching.
I cruised down to the hipster capital of Portland in a red mustang, where I was greeted to the super quirky Hotel Monaco with a llama in the foyer.
STOP 19: INDIA
Next, I am embarked on the most exciting adventure of the year- a month in India. I spent my first two weeks in Goa with a group of bloggers in conjunction with Leave Ur Mark and the Goa Tourism Board. We did just about every adventurous thing we could think of during our visit, including paragliding, surfing, hot air balloon and hiking through Goa's diverse landscapes.
After lapping up sunshine, beaches and mango lassis, I was determined to go and see the rest of India. So I headed off on a two-week tour that would show me a little more of this diverse country. I braved the traffic and pollution of Delhi, lay eyes upon the Taj Mahal in Agra, explored the majestic Amber Fort in Jaipur, slept in the desert in Pushkar, learnt how to cook traditional Indian food in Udaipur and drove through Mumbai, a city of stark contrasts.
STOP 20: EUROPEAN CHRISTMAS MARKETS
My month in India drew to a close and I was back to the London, but not for long. With Christmas time approaching, I embarked on a project with Skyscanner to explore as many European Christmas markets as I could before the 25th of December.
In Copenhagen, I wandered through the markets at colorful Nyhavn and got lost in the Christmas magic of Tivoli Gardens. Next stop was Brussels, where between eating waffles and drinking beer, I witnessed the incredible sound and light show at the Grand Place and explored the quaint markets of Brugge. I headed to the heart of Christmas Markets in Cologne, where I wandered around some of the cities seven markets and drank an excessive amount of Gluhwein.
2016- what a ride it has been! From the bottom of my heart, I am so thankful to everyone who has followed along my journey over the past year and supported me along the way. I would not be where I am without you guys.
To give you a quick life update, 2017 is already shaping up to be a jam-packed year of travels. I am now six months in to being away from home and living out of a suitcase. Although I currently don't have a physical base anywhere, I have been popping back to London in between trips and will continue to do this until I feel the need for a more permanent base. As you might have read in my post last year, I am ready to take Polkadot Passport to the next level this year and focus my energy on travelling with a greater purpose.
I really hope you will join me in making 2017 the most adventure-filled, fun-filled, purpose-filled year yet!