How may of the places on this volcanoes bucket list have you been to?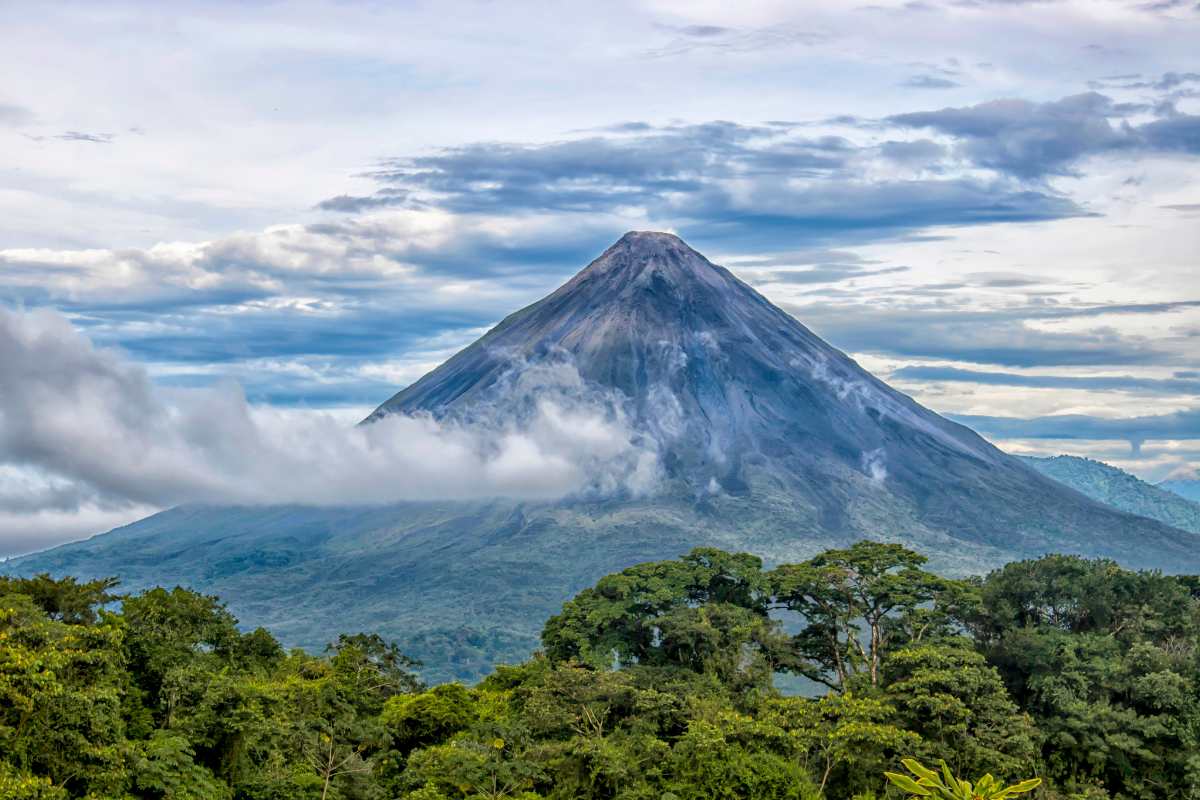 Shakespeare once ever so eloquently wrote that 'The Earth has music for those who listen'. Standing atop a volcano – whether active, dormant or extinct – it's impossible to ignore this music which reveals itself to us through the harmonies of the natural environment; as the atmosphere appears to dance perfectly in rhythm with the heartbeat of the Earth, as if just another member of the Earth's orchestra. Constantly seeking to hear another of the Earth's songs, I find myself seeking out a volcano to summit on each of my adventures – with none yet singing the same song. What follows is a bucket list of volcanoes that you can and should visit around the world to hear some of the most beautiful songs of the Earth's fiery origins…
Ultimate Volcanoes Bucket List
1. Mt Tongariro, New Zealand
Comprised of 19.4 kilometers of old lava flows, beautiful water-filled explosion craters, steaming vents, hot springs, and stunning views of the iconic Mt Ngauruhoe (aka Mt. Doom for my Lord of the Rings fans out there), the Tongariro Alpine Crossing which traverses Mt. Tongariro is that rough-around-the-edges but ever-so-addictive Johnny Cash track that is forever stuck in your mind and will inspire you to go adventuring for many, MANY years to come. To find out what it's like to hike the Tongariro Alpine crossing click here.
2. Mt Batur, Bali
Witness the natural world perform one of Beethoven's most perfectly crafted symphonies atop Bali's second tallest volcano, Mt Batur. As you stand 1717 metres above sea level (and above the clouds!), it will become perfectly clear as to why this mountain is held sacred according to Hindu legend as the home of Brahma God (i.e. the God of Fire).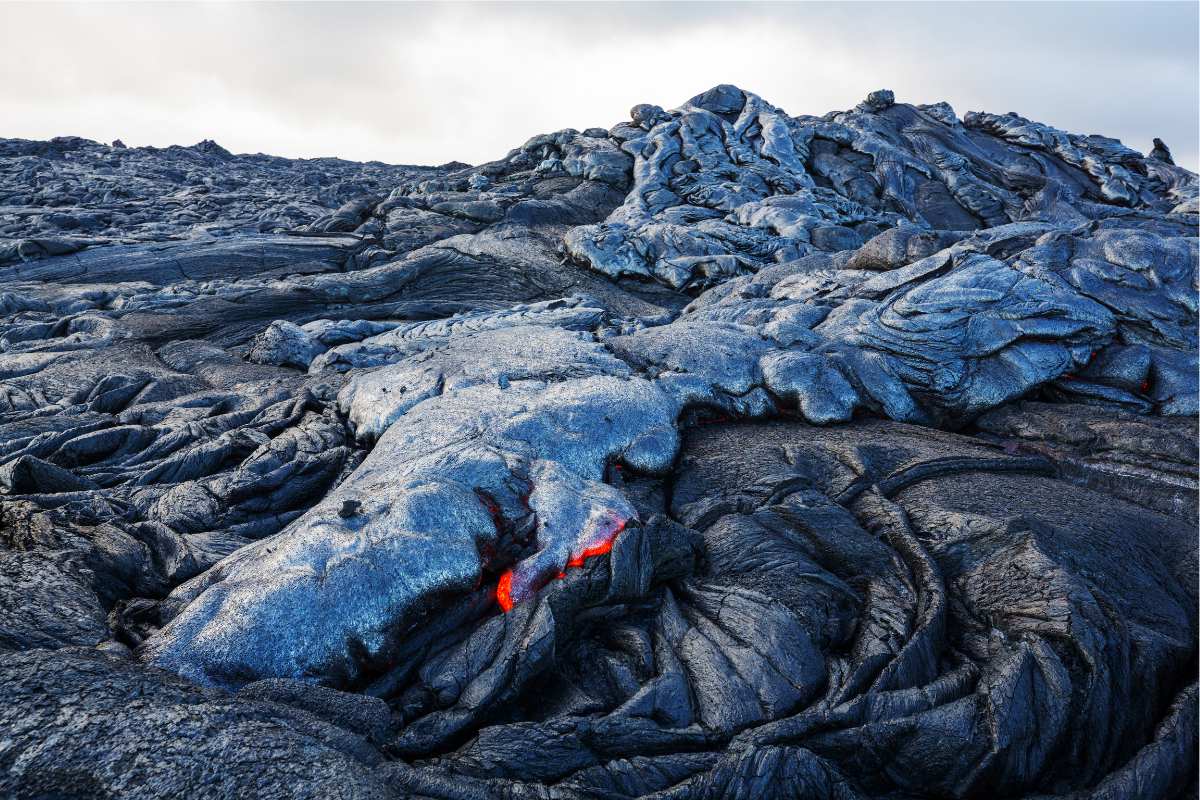 3. Kilauea Volcano, Hawaii
At the Kilauea volcano located on the Big Island of Hawaii, the living pulse of the Earth plays it's grandest giant drum solo (think Andrew Neyman's performance in the final scene of Whiplash!) – it's electrifying; it's exhilarating; it's inspiring! This prolific volcano has been continuously erupting since 1983, making it one of the most active volcanoes in the ENTIRE world! To put it into context, Kiluaea produces enough lava each day to resurface a 32-kilometre-long, two-lane road daily.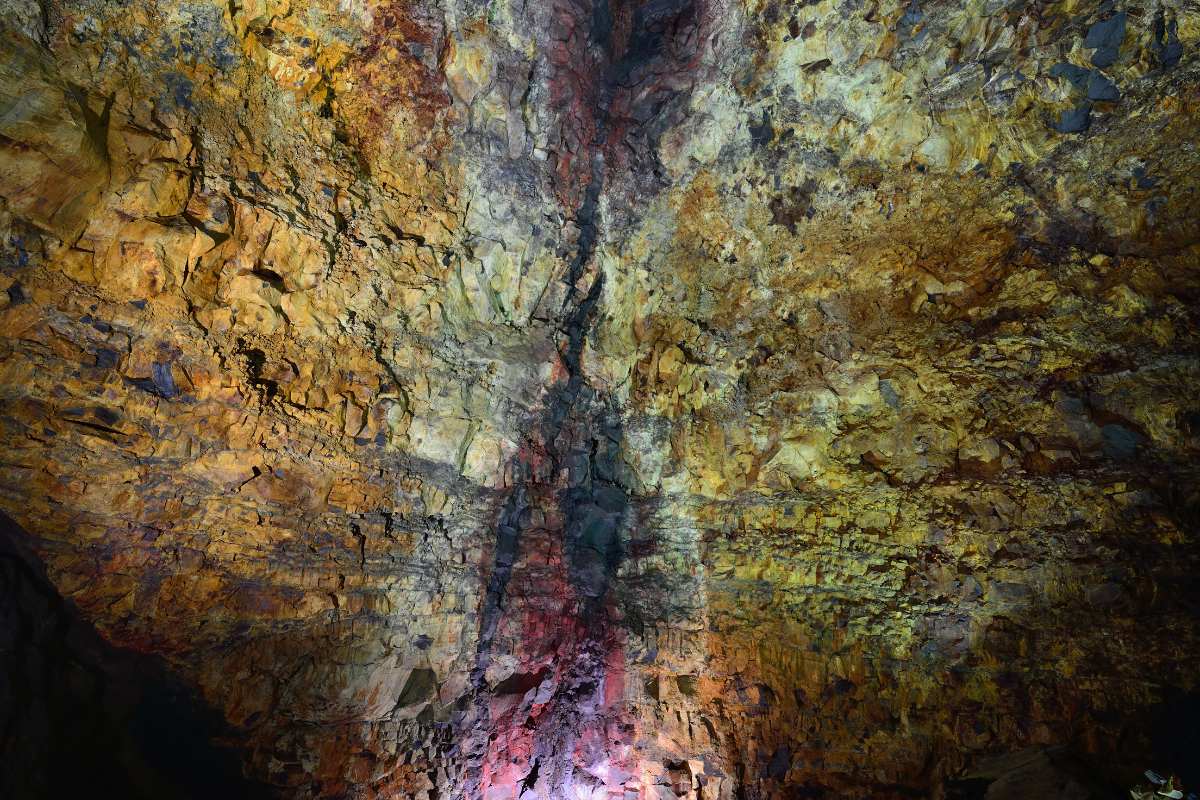 4. Thrihnukagigur, Iceland
Located just 30km south of Reykjavik, sits the one-of-a-kind volcano of Thrihnukagigur with it's unusually empty and open magma chamber. The anomalous feature of the volcano is the result of a violent eruption that took place 4,000 years ago. The geological pressure associated with this particular eruption is believed to have vented through various tunnels and arteries deeper in the earth, preserving an opened chamber safe for mankind to wander without worry of being swallowed up by magma or suffocated by gases. Today between the months of May and October, tours are run from the capital of Reykjavik that send you 120 meters down the throat of the once fiery abyss on board an open cable lift, usually reserved for the task of cleaning the exterior windows of skyscrapers! For more on this experience click here.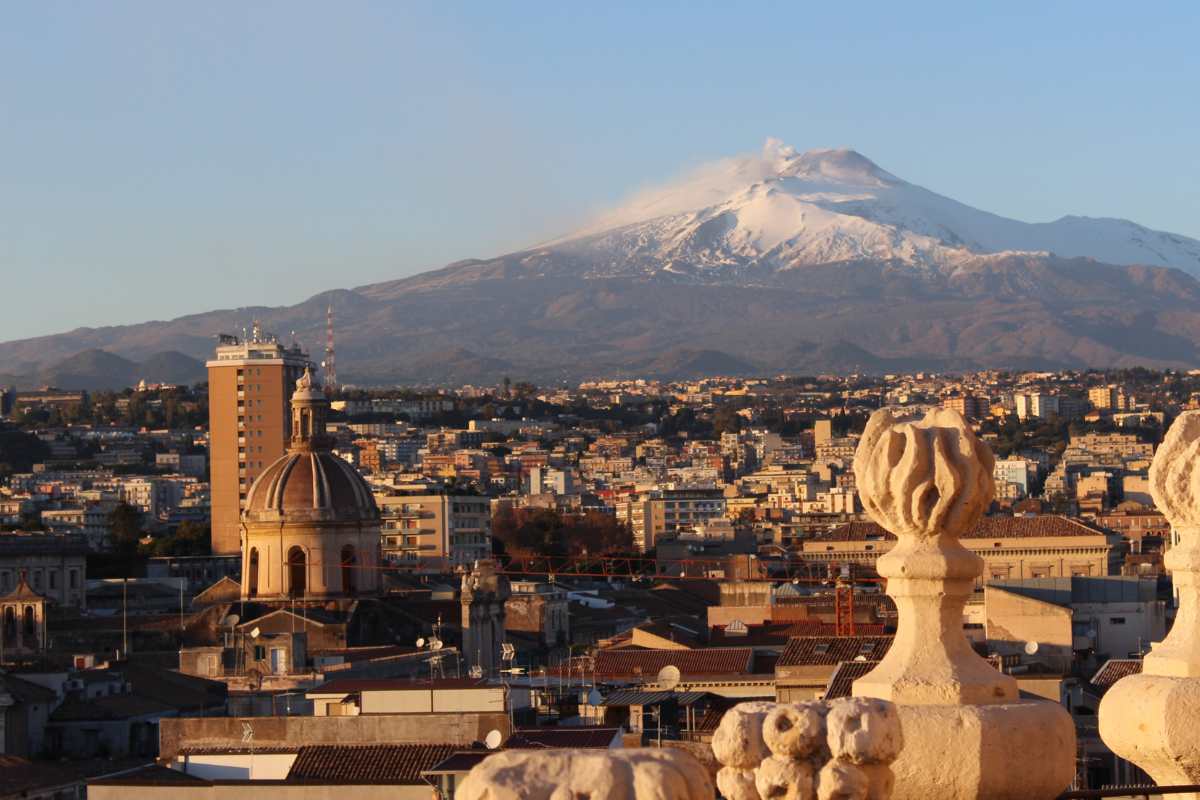 5. Mt Etna, Sicily
Mt Etna stands on the east coast of Sicily as Europe's highest active volcano. Etna's longest eruption began in 1979 and went on for thirteen years; its latest eruption began in March 2007, and is still ongoing. You may have witnessed Etna's lava shows on the news in the recent years. So what did I decide to do back in 2015? Take a tour up to the volcano's summit during a lightning and hail storm! Maybe it was just the meteorologist in me, but there was a certain sense of serenity awarded to me as I stood over 3 kilometers above sea level as the storm gods ravaged down on us with no other humans in sight. I was 100% sure that I had been transported into a magic school bus story, and I am now 100% sure that this experience was one of my absolute favourite from my entire 25 years of existence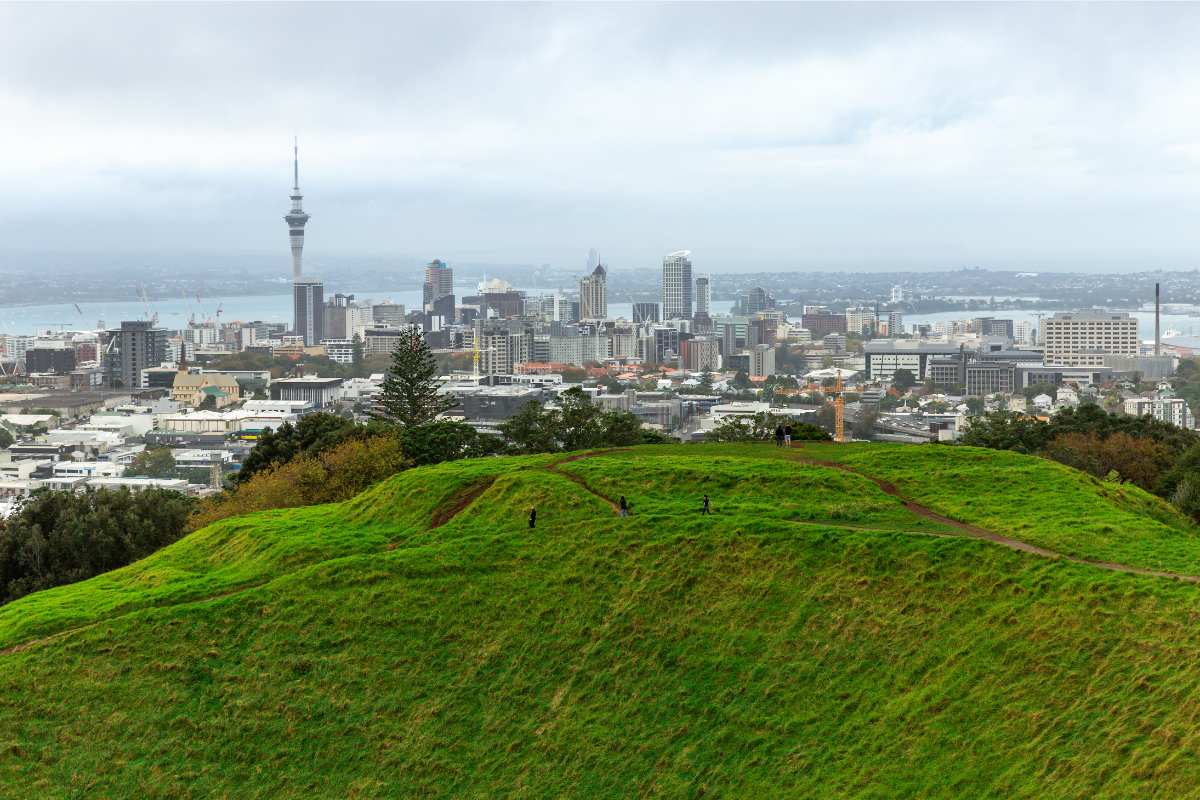 6. Mt Eden, New Zealand
Mt Eden is an extinct volcanic dome that makes up one of the region's 48 volcanic cones and the highest natural point in the city of Auckland. It is said to have last erupted a whole 15,000 years ago! As a result, this volcanic dome is not only mesmerizing to anyone with an interest in geology but makes for the most amazing vantage point to people watch over Auckland. Oh and did I mention local dog owners love to take their dogs for walks here, so be prepared to see some ridiculously happy dogs during your visit.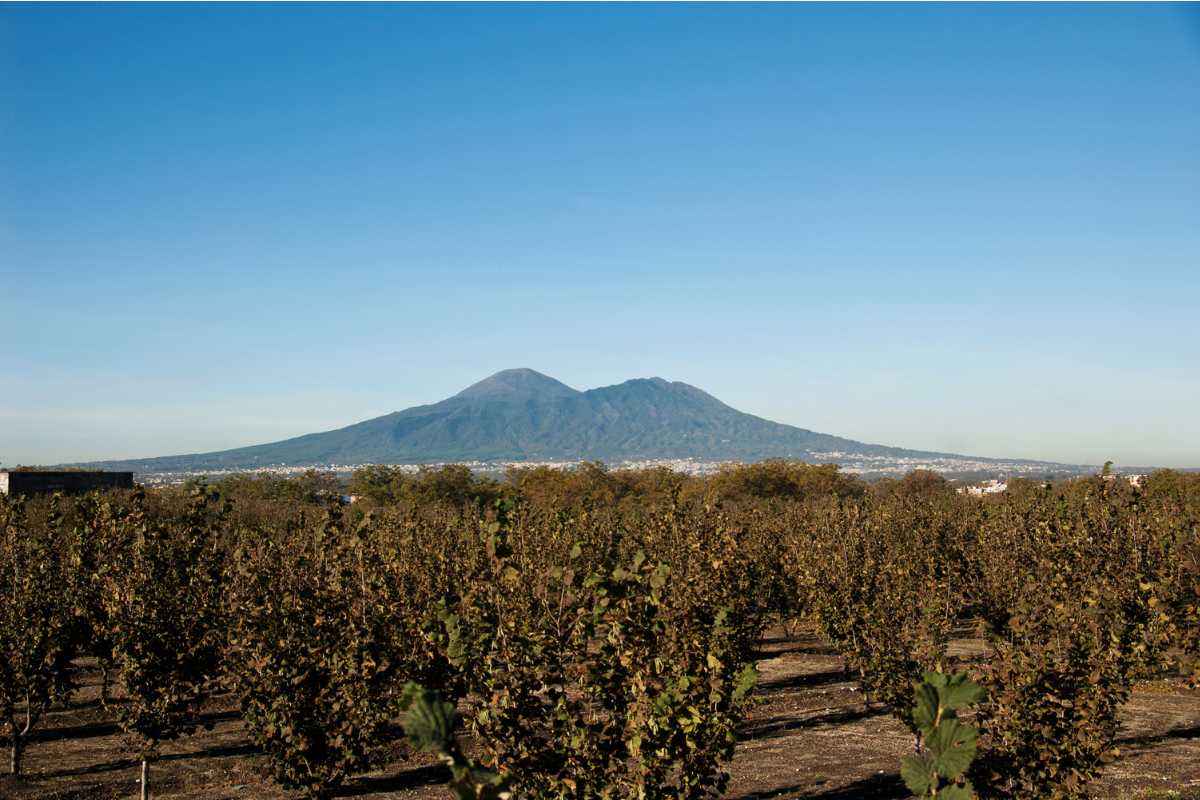 7. Mt Vesuvius, Italy
The Eiffel Tower of volcanoes, Mt Vesuvius is one of the world's most well-known AND most dangerous volcanoes. This complex stratovolcano is most famous for the 79 AD eruption which destroyed the Roman cities of Pompeii and Herculaneum and may have killed more than 16,000 people. Volcanologists suggest that Vesuvius has an eruption cycle of 20 years, however the last eruption was way back in 1944. Therefore today the volcano represents a great danger to the cities that surround it, especially the busy metropolis of Naples which it looms over.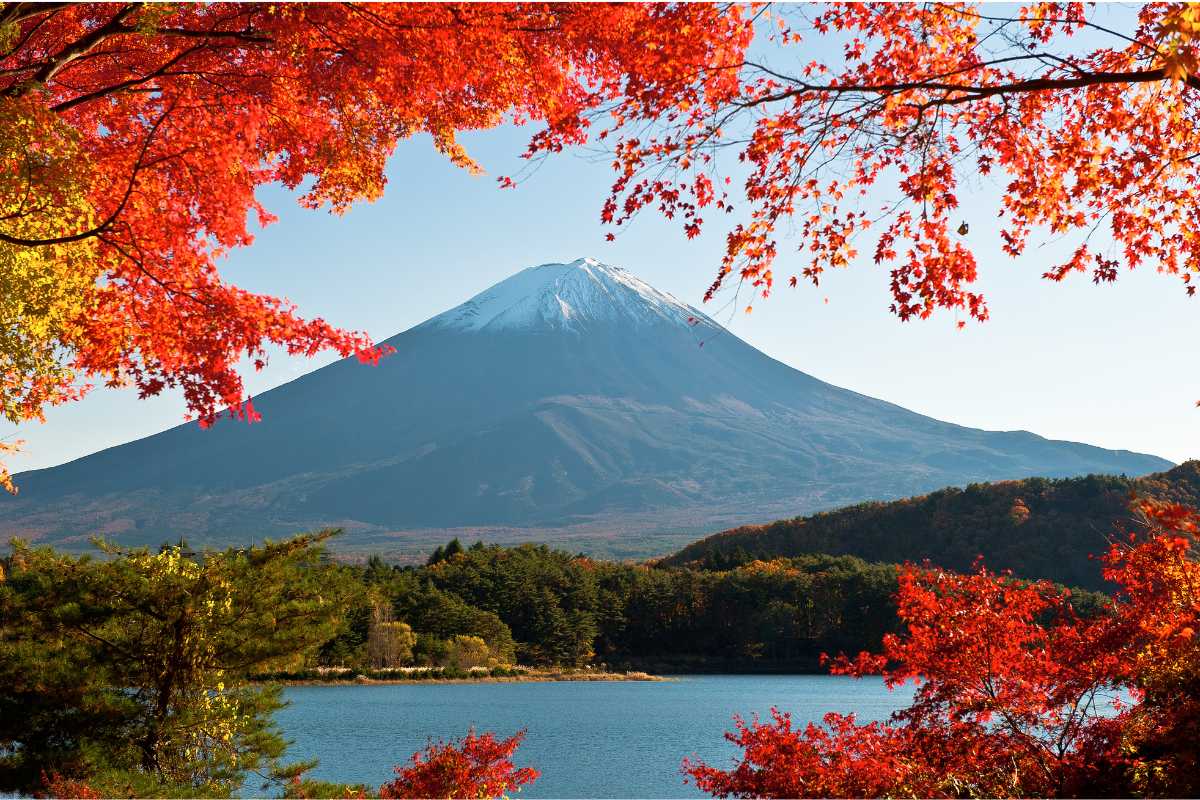 8. Mt Fuji, Japan
As the country's tallest peak, rising to 3776 meters above sea level, and an active volcano with the most idealistic shape, Mt Fuji stands as one of Japan's most iconic symbols. The stratovolcano has been dormant since its last eruption back in 1707, but is still generally classified as active by volcanologists. The grandiosity of the volcano has led to it being considered one of Japan's 3 sacred mountains and a popular hiking track in the Japanese summer. To find out 5 of the best places to view Mt Fuji when the summit hike is closed click here.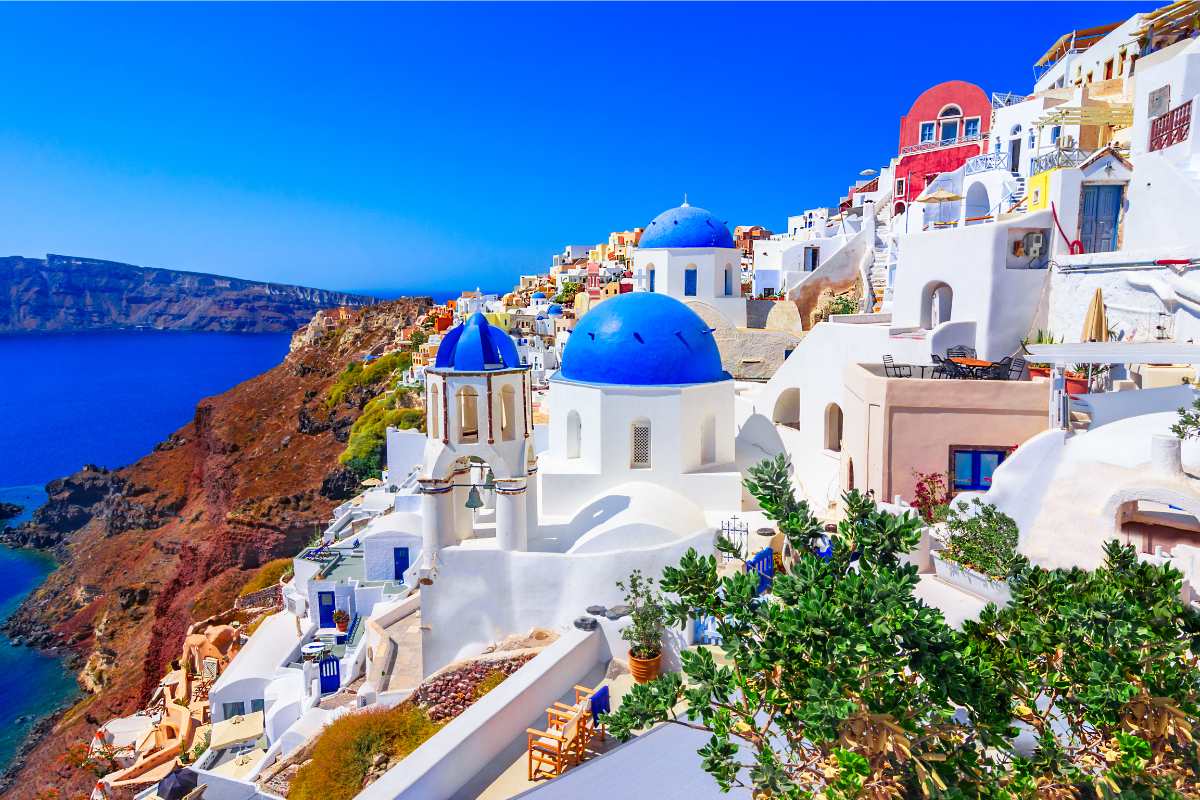 9. Santorini, Greece
Did you know that the island group of Santorini in Greece is actually a volcano? I kid you not, everybody's favourite Greek island is actually part of the Hellenic Volcanic Arc; a very complex stratovolcano that is dominated by a large, sea-flooded caldera . Although Santorini is presently registered as dormant, you can witness its volcanism manifesting as fumarolic activity and hot springs around the island.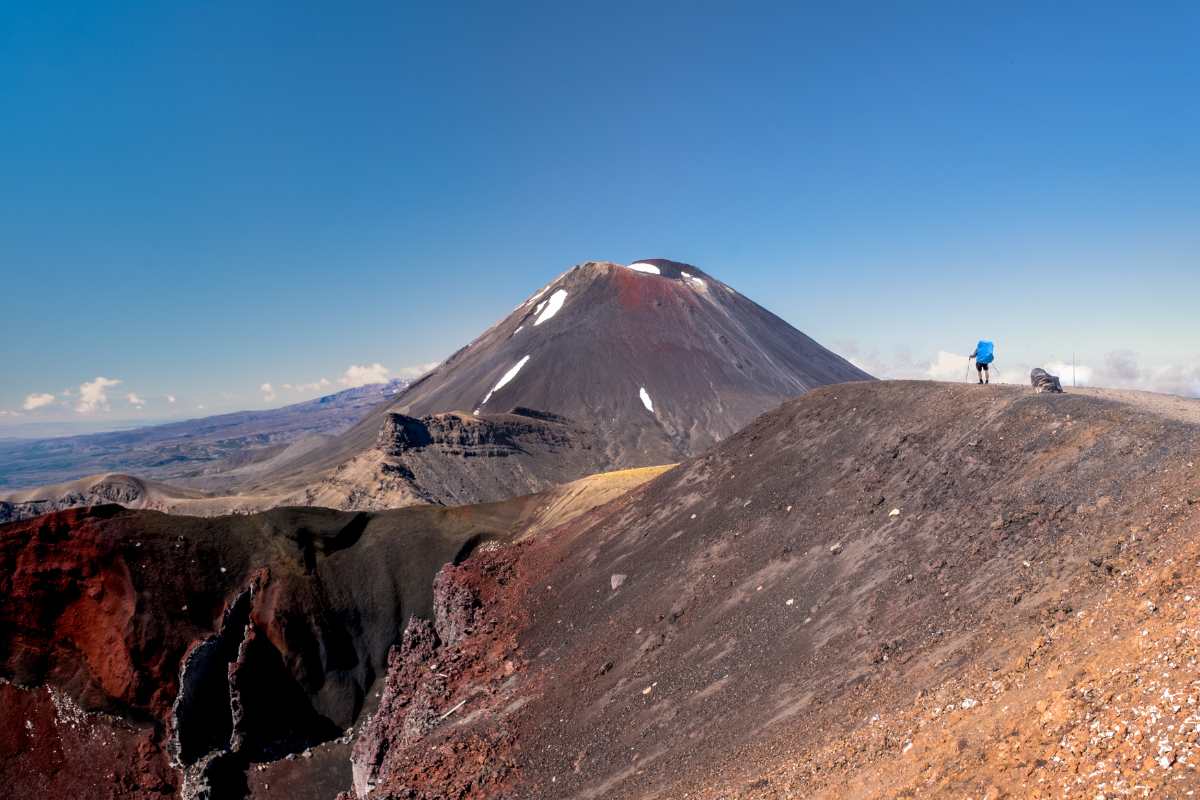 10. Mt Ngauruhoe (i.e. Mt Doom!), New Zealand
Cue the Lord of the Rings theme music and follow in the footsteps of Frodo to the ever intimidating volcano of Mt. Doom. Despite logic trying to overrule you reminding you that Lord of the Rings a piece of fiction – and thus Mt. Doom a fictional place – seeing this perfectly shaped stratovolcano up close, it is impossible to not be starstruck.
Are you a fellow hunter of songs of the Earth's fiery origins? I'd love for you to submit your own additions to this epic volcanoes bucket list!
---
Elle is a world-wanderer, star-gazer, dog-lover and meteorologist in the making. When she's not busy studying the Earth's climate, she's off experiencing it first hand all around the world. Over the past 3 years, Elle has traveled to 31 countries across Europe, Asia, Oceania and the United States and has no plans of stopping anytime soon. You can follow her colorful adventures on her Instagram, Facebook and at thisisyugen.com.
For more outdoor adventures, read these next:
Enjoyed this article on amazing volcanoes around the world? Pin it!