This guide will show you why the charming Swiss city of Basel worth visiting + exactly what to see in Basel in 2 days/ 48 hours!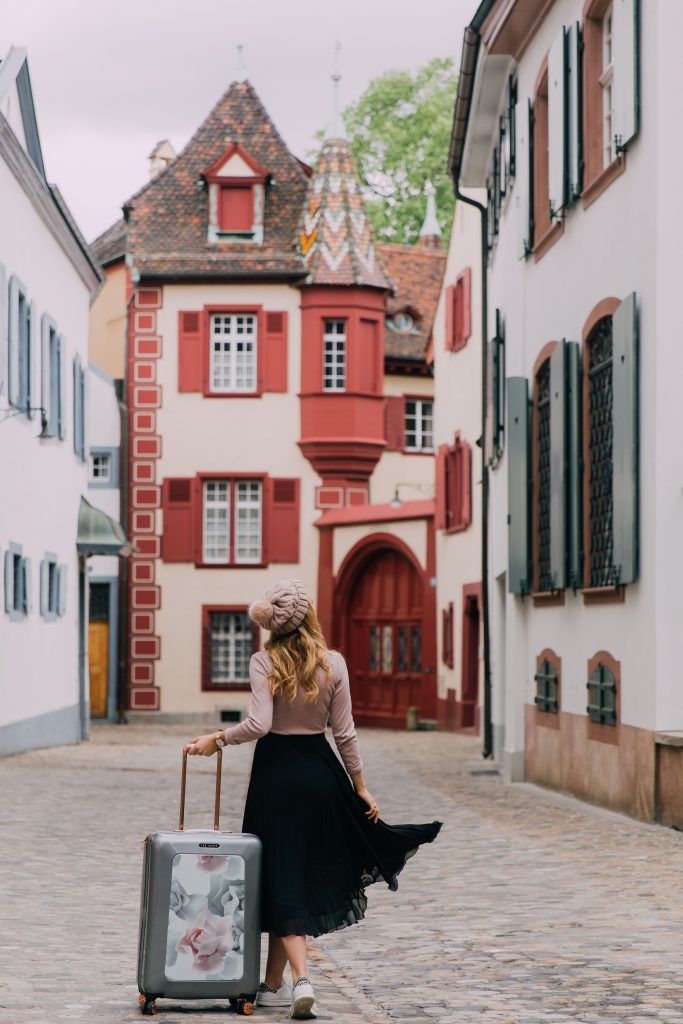 Disclosure: This post contains affiliate links, which means I make a small commission at no extra cost to you if you kindly choose to book via my links!
Basel has got to be one of Switzerland's most underrated tourist destinations. This charming city is located along the stunning Rhine river, bordering both France and Germany. Famous for its world-class art galleries, fairytale-esque old town, and delectable chocolate- the city has a lot to offer!
Is Basel worth visiting?

Yes, Basel is definitely worth visiting! It may not have Lauterbrunnen's natural beauty or Zurich's endless list of things to see, but Basel has a lot to offer in its own right. Here are a few reasons why Basel is worth visiting:
1. It's the cultural capital of Switzerland
Did you know the city is Switzerland's cultural capital? In fact, Basel is home to some of the best museums and art galleries in Europe. It also hosts Art Basel, one of the biggest International art fairs in the world. For art lovers, Basel is an absolutely must-visit!
2. The old town is utterly charming
Basel's stunning Old Town features architectural diversity at its finest. Here, you'll find buildings dating back to the 15th century, juxtaposed against world-class modern architecture. The St. Alban district is particularly charming. Known as Basel's "Little Venice", it's a maze of canals, narrow alleyways, ancient houses and mills.
3. The Basel food scene is thriving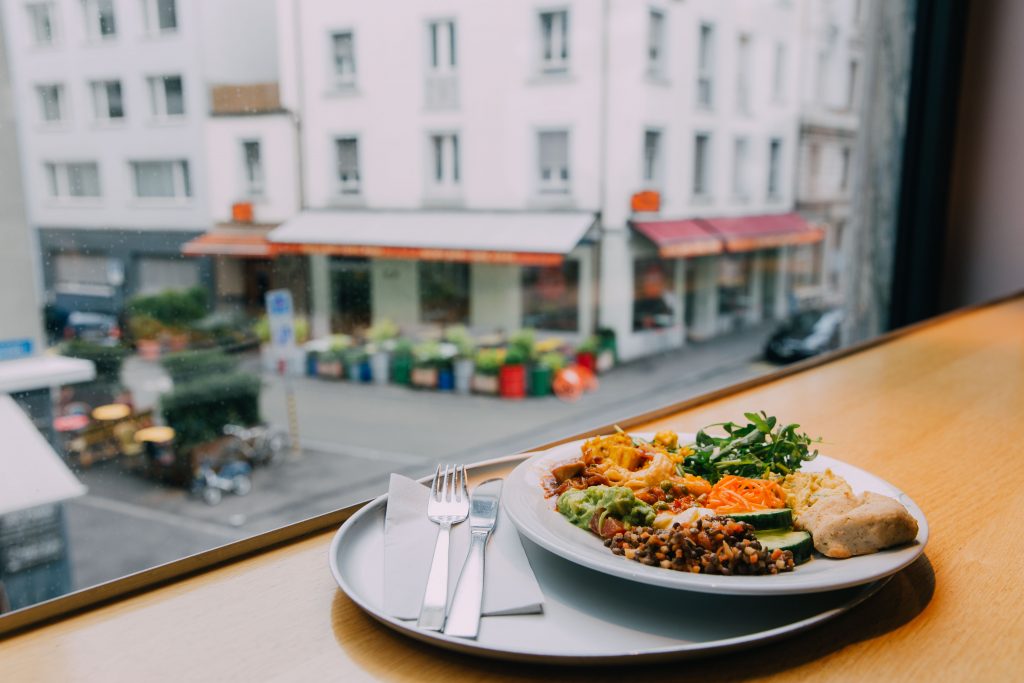 Basel's thriving food scene has something to offer everyone. For a quick bite to eat, you'll plenty of buzzing food markets selling local delicacies and fresh produce throughout the city. Or, for a serious sit-down meal, you'll find a collection of Michelin-starred eateries showcasing Swiss cuisine at its finest.
How many days do you need in Basel?
I would recommend allocating at least 48 hours/ two days in Basel to properly see the city. The city itself is pretty compact and easy to navigate. Even if you only have one day in Basel, you'll be able to cover a decent amount of ground.
What to see on day one in basel
Morning in Basel: Visit the Foundation Beyhler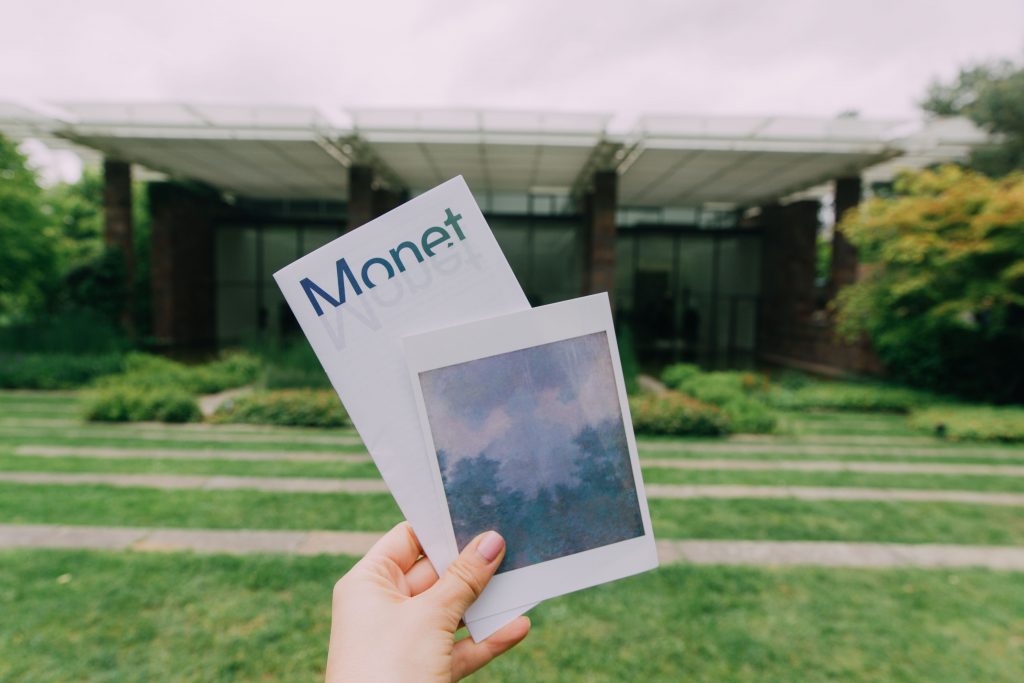 Start day one in Basel by experiencing one of city's main allures- its world-famous art collection. If you are staying in the city center, hop on Tram 6 and in 25 minutes you'll arrive at Foundation Beyhler.
Nestled in the peaceful countryside, this fantastic art gallery features the work of some of the world's most renowned artists. This includes Monet, Van Gough, Picasso, and Warhol. I was lucky enough to catch a Monet exhibition during my visit and it literally brought tears to my eyes!
Lunch in Basel: 1777 Kaffee Restaurant Bar
Head back into the city and grab a bite to eat at 1777 Kaffee Restaurant Bar. Situated in the center of the old town, this retro restaurant offers great lunch options.
Try the custom-made salads, sandwiches, and some of the best burgers in town. They even have vegan options! You also don't want to miss their coffee or craft beer (in case you need a sneaky midday drink).
Afternoon in Basel: Explore the Old Town
After lunch, take a few hours to meander your way through Basel's Old Town. Start at the City Hall. Its playful, red façade makes it hard to miss. Then get lost in the Old Town's quaint alleyways and fairytale-like buildings. This was one of my favourite things I did in my two days in Basel!
Don't forget to stop at the Basler Munster, a twin-spired gothic cathedral. It's Basel's most celebrated landmark! If you don't know where to begin, you can try a guided walking tour.
Evening in Basel: Krafft Restaurant
As the sun begins to set, head to Krafft Restaurant for dinner with a supreme view over the glistening Rhine River. The innovative menu has been crafted around fresh, local produce, and even the vegetarian options are impressive!
Night in Basel: Consum Bar
Across the road from the Krafft Hotel you'll find Consum Bar, which is the perfect spot for a cheeky after-dinner aperitif.
This Mediterranean-inspired bar offers over 100 different types of European wines. There's also a fabulous selection of salami and cheese specialties on offer. Given this is a favourite spot amongst both locals and tourists, you can expect the place to be buzzing most days.
what to see DAY 2 in Basel
Morning: Explore the St Alban Neighbourhood
Start day two of your Basel adventures at St Alban. Wander just past the Old Town, and you'll find this charming neighbourhood. It's considered to be the greenest district of Basel and also the most prestigious.
Here, you'll find grand mansions guarded by ivy-covered gates, windowsills overflowing with flowers, and charming, pastel-coloured buildings. It's truly a treat for the eyes. If I moved to Basel, I certainly know which neighbourhood I'd want to live in!
Lunchtime: Get your Veggie Fill at Tibits
Head to one of the city's most popular lunch joints, Tibits, for an outstanding vegetarian feed. Switzerland isn't exactly known for its vegetarian offerings. However, this restaurant is changing the game by offering a pay-per-weight buffet that even meat-lovers would enjoy.
Afternoon: Indulge in Swiss Chocolate
This afternoon, it's time to experience the sweet side of the city. Basel is known for being home to some of the best chocolatiers in all of Switzerland. Given the standard of Swiss chocolate, that is saying a lot!
Wondering where to go for your Swiss chocolate fix? Basel, Confiserie Bachman, Confiserie Brandli and Confiserie Schiesser are considered some of the best chocolate shops in Basel.
If you want to take your chocolate experience to the next level, you can spend the afternoon learning how to master the art of making your own chocolate!
Dinner: Dine at one of Basel's Finest Restaurants
For an unforgettable dining experience, head to Basel's most exclusive hotel, Les Trois Rois. The Brasserie may be considered the hotel's more casual eatery. However, there is nothing casual about the quality of its French and Swiss cuisine or phenomenal views over the Rhine!
If you feel like really splashing out, reserve a table at Cheval Blanc. This 3-star Michelin restaurant has earned its place in the top 100 restaurants in the world. It is by far the most exclusive fine-dining experience in Basel.
Where to Stay for two days in Basel
The Krafft Hotel
The historic Krafft Basel is a 4-star boutique hotel located along the banks of the river. The hotel itself has been around since 1850. Although a lot has changed since its inception, efforts have been made to preserve the building's heritage.
Just like the city of Basel, the hotel is an amalgamation of historic architecture and modern design. Rooms are fitted with contemporary furnishings and offer postcard-worthy views over the Rhine and the old town of Basel.
Book a stay here now or check here to compare prices
The Nomad Hotel
If you're looking for more contemporary accommodation, the Nomad is a 4-star design and lifestyle hotel located in the heart of the city. Although it is the sister hotel to the Krafft Basel, the two properties could not be more different.
Built just over a year ago, the Nomad is the epitome of modern design, architecture, and atmosphere. Despite the hotel exuding a very industrial vibe (there is A LOT of concrete), the rooms still manage to feel quite homely. Each one is uniquely decorated with fun, colourful furnishings.
Book a stay now or check here to compare prices

Have you been to this stunning Swiss city? Anything you would add to this list of what to see in Basel in 2 days?
SHOP THIS POST:

Want more inspiration for beautiful destinations to visit in Europe?
Liked this post on what to see in Basel in 2 days? Pin it for later!