Visiting Queenstown in wet weather? Fear not, there are plenty of things to do in New Zealand's adventure capital when it's raining. Whether you are looking to relax or get your adrenaline pumping, below is a list of the best indoor activities in Queenstown.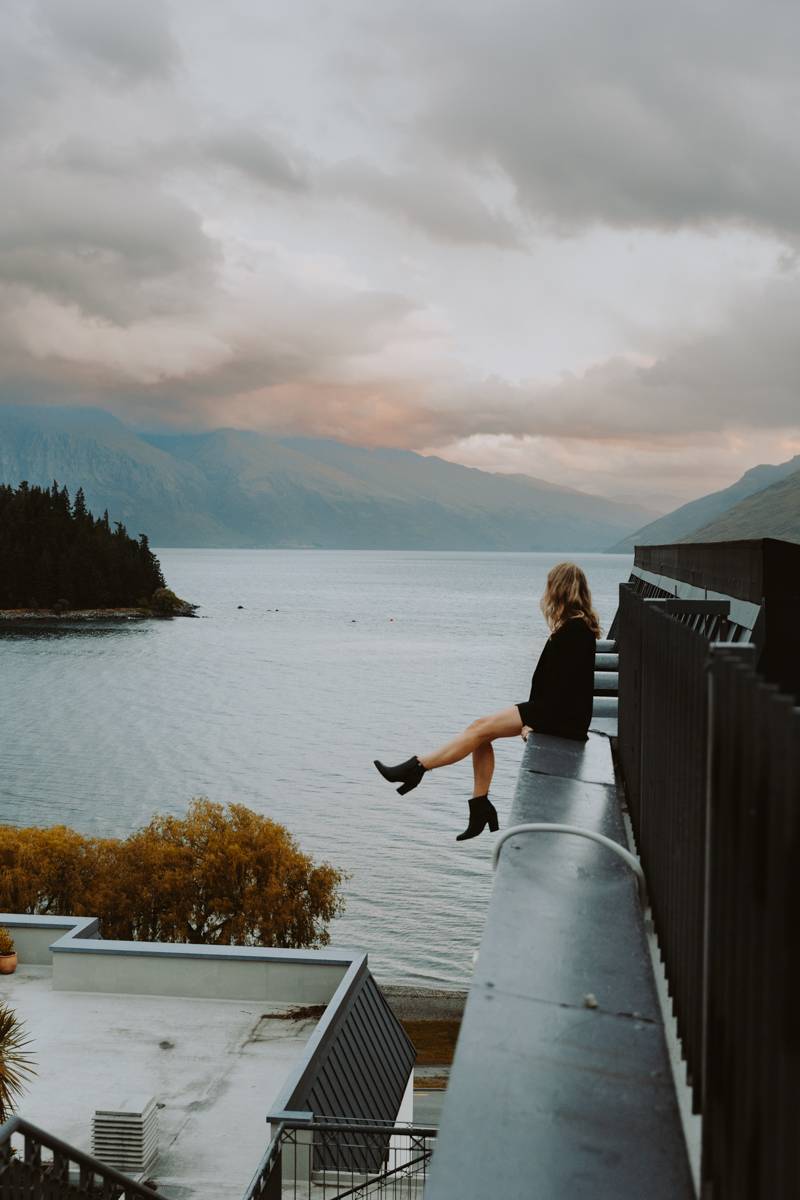 Disclosure: This post contains affiliate links, which means I make a small commission at no extra cost to you if you kindly choose to book via my links!
Queenstown has a lot of things to offer. Magnificent scenery. Mouth-watering cuisine. Endless adventure. Stable weather, on the other hand, is not something this destination is known for.
When I visited QT for my honeymoon, I came to learn just how unpredictable the weather in Queenstown could be. One day, the forecast would show sunshine and I'd walk outside to storm clouds. The next day, the weather report would state that it was raining in Queenstown, and not a drop of rain would come down from the sky.
As a result, I became very familiar with the indoor activities in Queenstown. Thankfully, there are still lots of things to do in Queenstown on a rainy day. If you see rain clouds during your visit, take it as an opportunity to do something a little different in QT!
Fun/ adrenaline indoor activities in Queenstown
1. Go indoor skydiving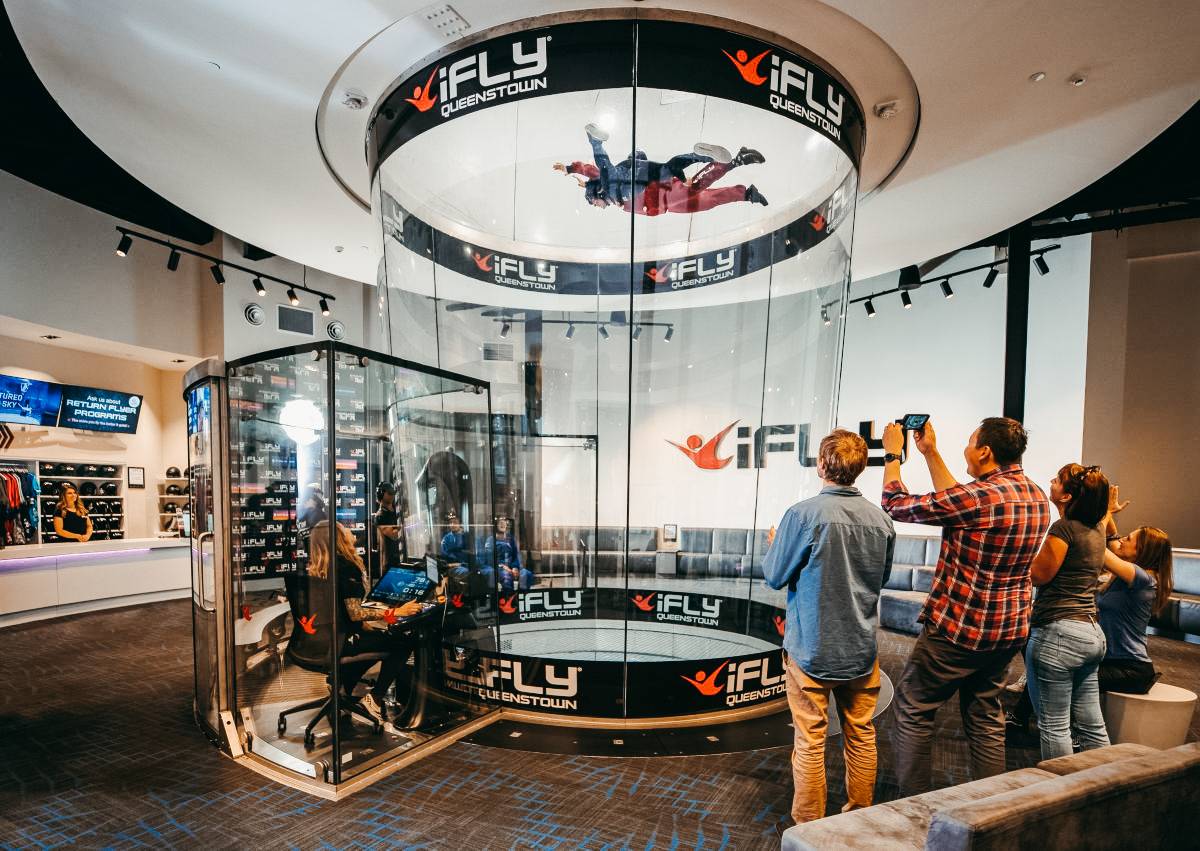 Queenstown is known as New Zealand's hub for epic adrenaline activities. Frustratingly, a lot of these activities can't operate in wet weather. Fear not, adrenaline junkies, there is an activity in Queenstown that can still get your blood pumping… Indoor skydiving!
iFly Queenstown offers a unique flying experience that simulates the feeling of skydiving through an air tunnel. If you've ever wanted to know what skydiving feels like without having to leap from a plane, this is the indoor activity for you!
Even if you have actually been skydiving before, I would still recommend giving iFly a go. The experience is pretty unique and most importantly, provides that all-important adrenaline rush!
Book iFly skydiving here to pay $99 instead of $149 for 2 flights.
2. Smash some things
Need to blow off some steam? You are in luck. Queenstown has its very own smash room, SMASHIT, designed for this very purpose. Basically, you get kitted up in full safety gear, given a smashing weapon and let into a room full of breakable items.
Once you're inside, you can let loose and smash everything in sight. If you want to make a rainy day in Queenstown more exhilarating, this is the activity for you!
Book SMASHIT here for the cheapest rates, starting at $25pp (full price $35).
3. Jet boating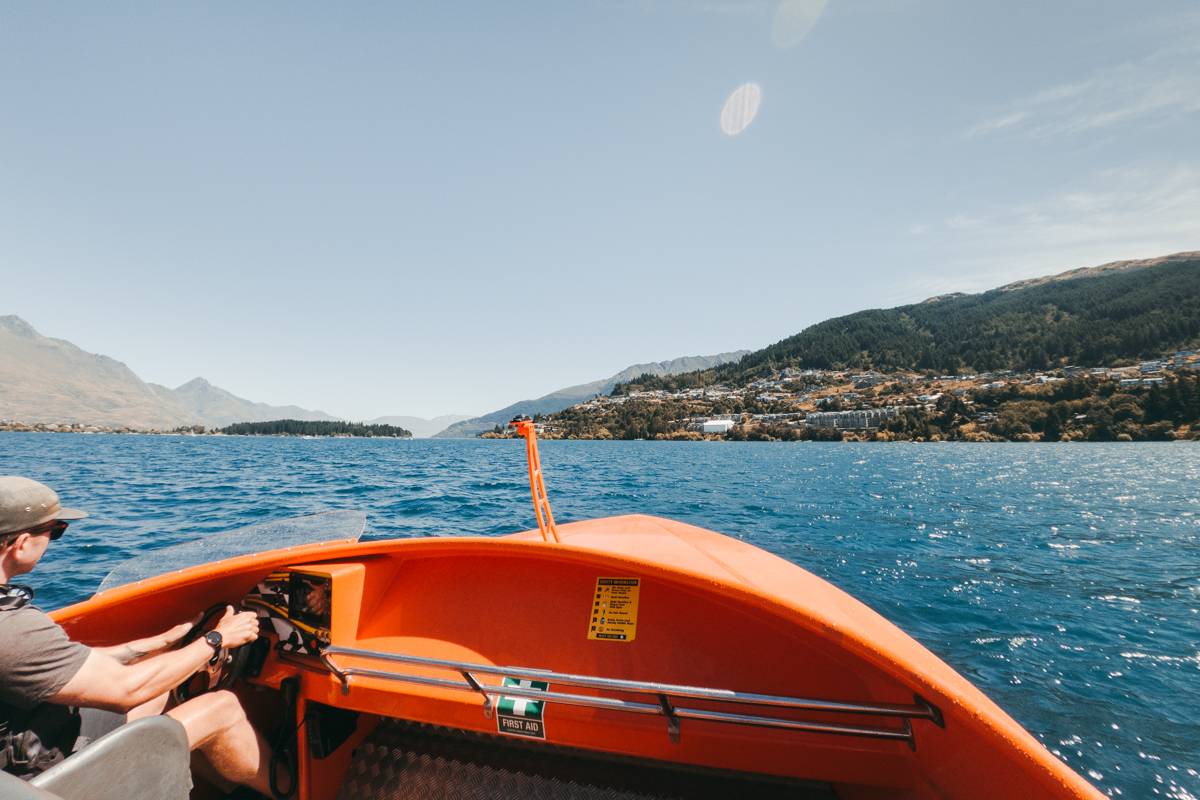 If it's already raining in Queenstown, you may as well embrace the wet weather and go jet boating! After all, it is one of the most iconic things you can do while you are in Queenstown.
KJet offers a 60-minute ride across Lake Wakatipu, Kawarau River and the Shotover river. Be prepared- this is no gentle ride! You'll be speeding along at up to 95kph, twisting, turning and doing 360-degree spins. Even as a massive adrenaline junkie, jet boating still gets my blood pumping.
Check here for best prices and availability for KJet here.
4. Do an escape room
If you've never done an escape room before, it's about time you give one a try! For the uninitiated, you get locked inside a themed room for a certain amount of time and you have to solve puzzles, uncover clues and crack codes in order to get out. Not only is it fun team (or couple) bonding, but it also really gets your brain working.
Escape Quest in Queenstown offers three different kinds- a classic escape room, a VR escape room and an outdoor escape adventure. If you are willing to brave the wet weather in Queenstown, I'd recommend giving the outdoor option a go. It is a next-level combination of a scavenger hunt, escape room and augmented reality.
Get the best prices for the outdoor escape adventure by booking in advance here.
5. Go on Hydro Attack Shark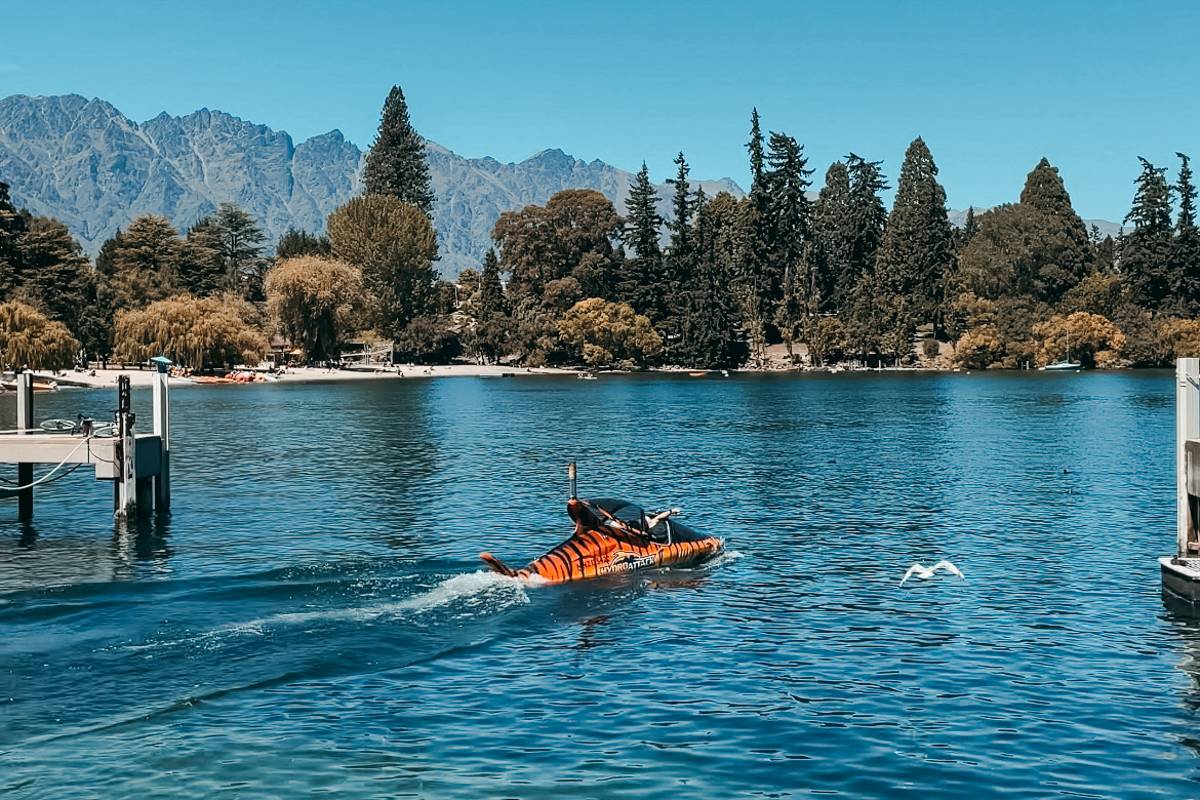 Possibly one of the most bizarre and unique things to do in Queenstown is the hydro attack shark boat ride. This shark boat can go up to 80 km per hour, diving 5ft below the water and springing 18ft out of the water. I haven't personally tried it but it's on my list of things to do in Queenstown- it looks like such a fun time!
Book the Hydro Attack Shark here to save 16% .
6. Visit a haunted house
If you get kicks from being scared out of your wits, Fear Factory is a great wet weather activity to do in Queenstown. This haunted house experience is designed to be "intense, fun, frightening, and thrilling". Apparently, they have had over 26,000 people chicken out of completing the maze, so the question is… Are you going to be one of them?
Get the best price for a ticket to Fear Factory by pre-booking online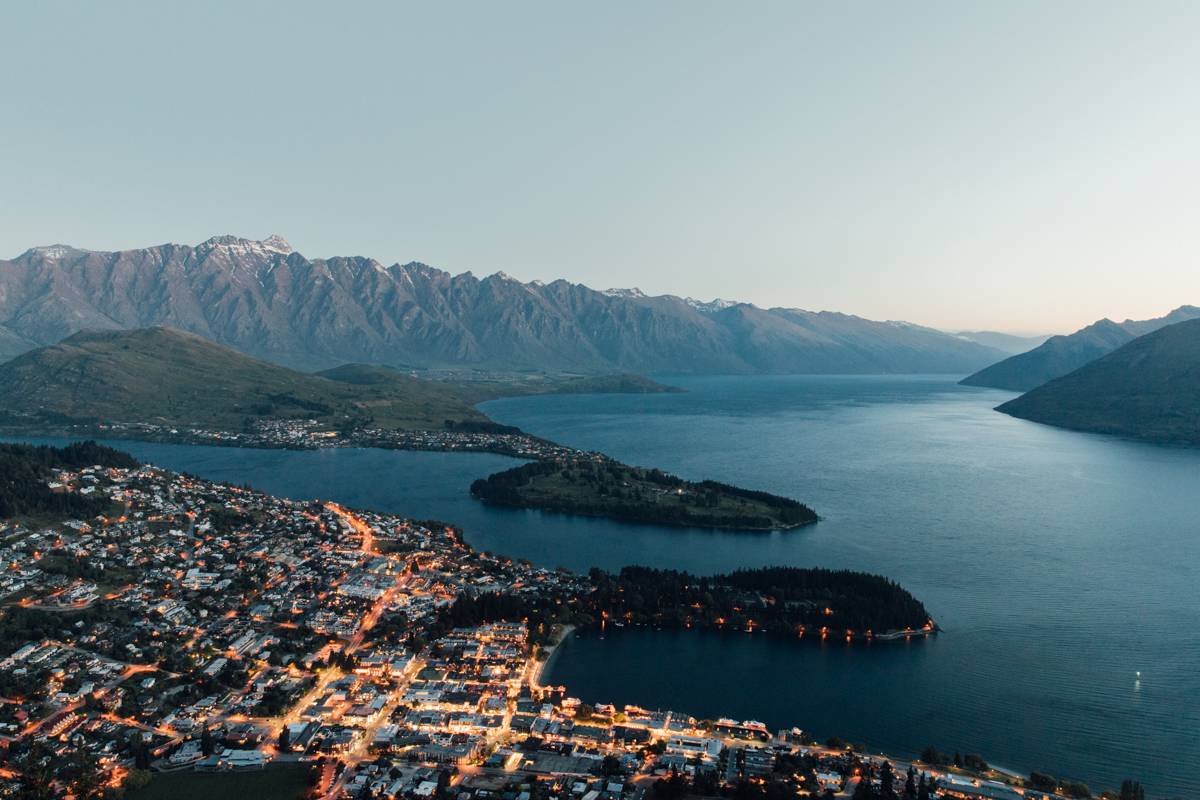 Kid-friendly indoor activities in Queenstown
7. Go indoor mini-golfing
Not only does Queenstown have a mini-golf course that is indoors, it also GLOWS IN THE DARK. I know, just try to contain your excitement. The course is built for all ages, meaning it's suitable to bring kids (or adults like me who have no hand-eye coordination). Plus, putt'N'Glow is located inside Thrillzone, which offers a range of fun indoor activities to do in Queenstown.
Book indoor mini-golf online to get 10% off.
8. Go ice skating at Queenstown Ice Arena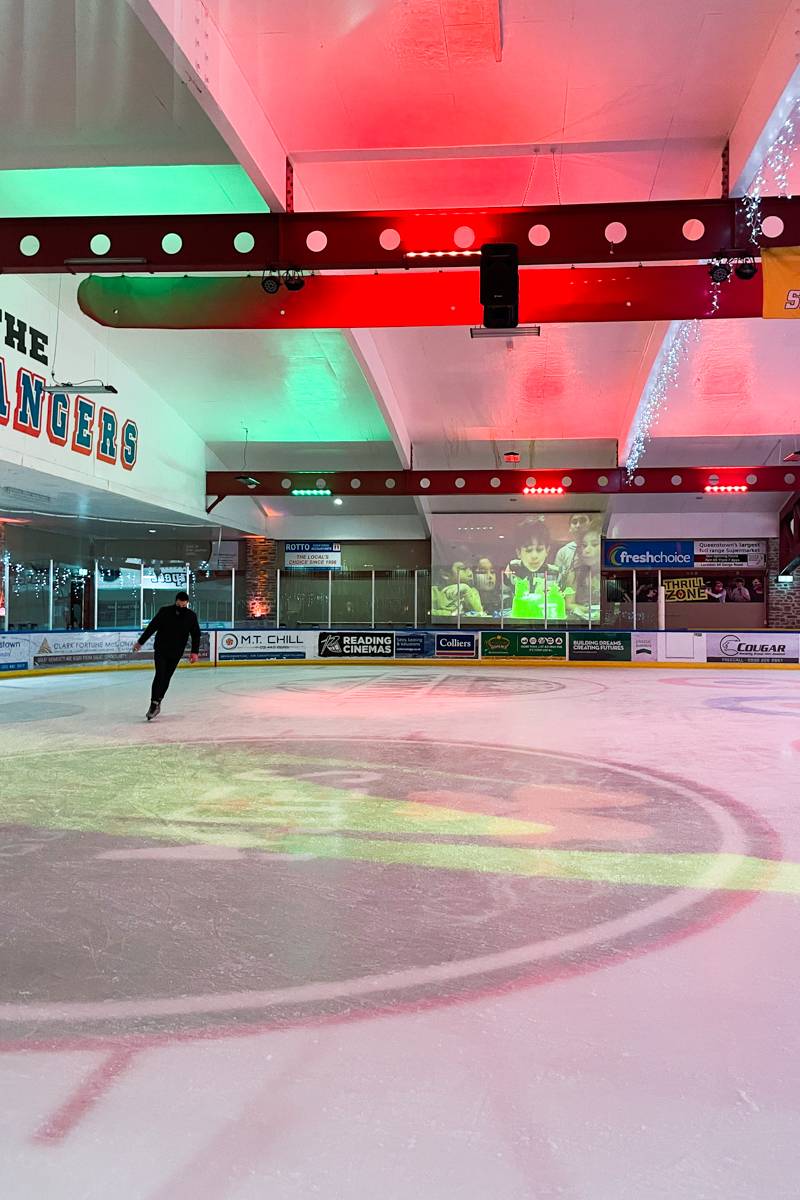 If you are looking for multiple fun indoor activities to do on a rainy day, head to Queenstown Ice Arena. Here, you can hit the rink for some classic ice skating or come to watch a game of ice hockey. Sessions on the ice include skate hire and helmets.
You can book a time slot for ice skating online or just rock up to the ice arena and buy tickets.
9. Try Ice Bumper Car
While you are at the ice rink, I'd recommend trying out the ice bumper cars! This is the only place in the Southern Hemisphere where you can experience such a thing. Who would have thought that sliding around the ice in giant inflatable doughnuts would turn out to be one of my favourite indoor activities in Queenstown?
10. Try a VR Experience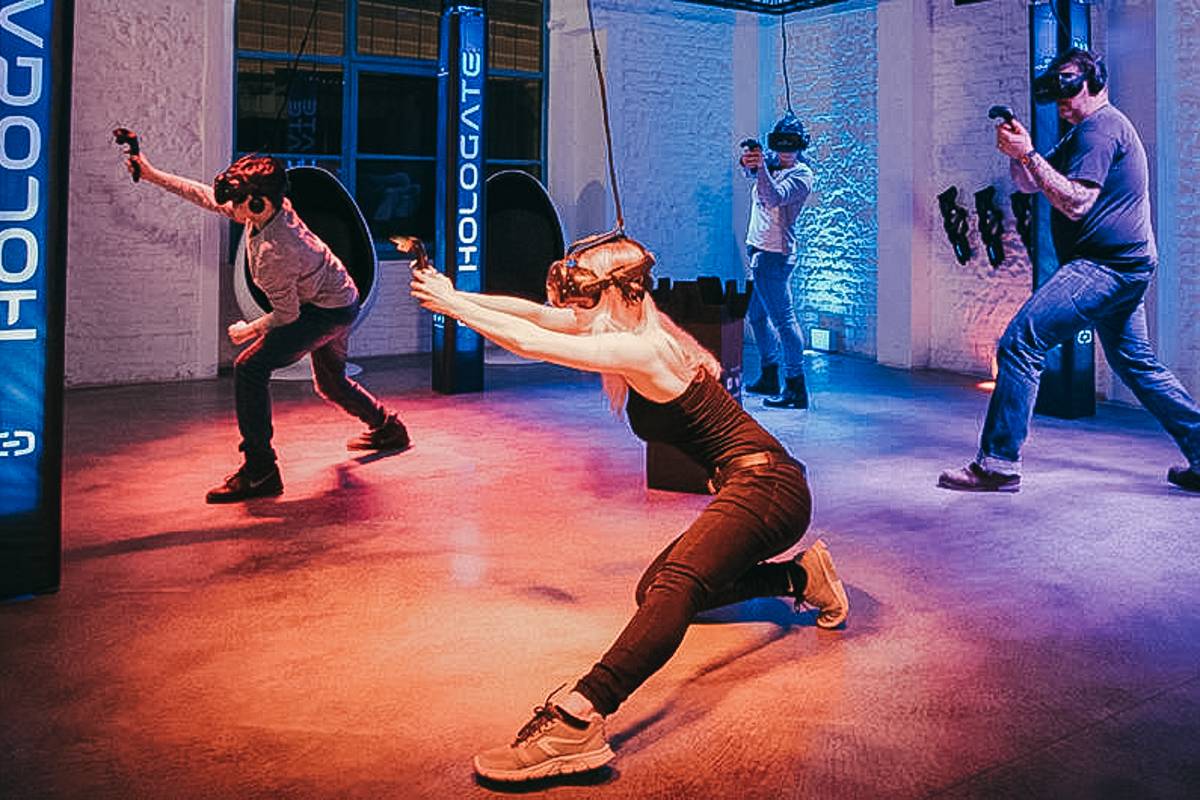 As well as the previously mentioned mini-golf, Thrillzone also offers some awesome VR experiences. As soon as you put on the headset, you become fully immersed in a virtual reality where your body becomes the game controller. I am not really into gaming, but I found this VR experience so much cooler than I expected!
Time slots at Thrillzone can fill up quickly, so make sure you book online to secure a time for a VR experience.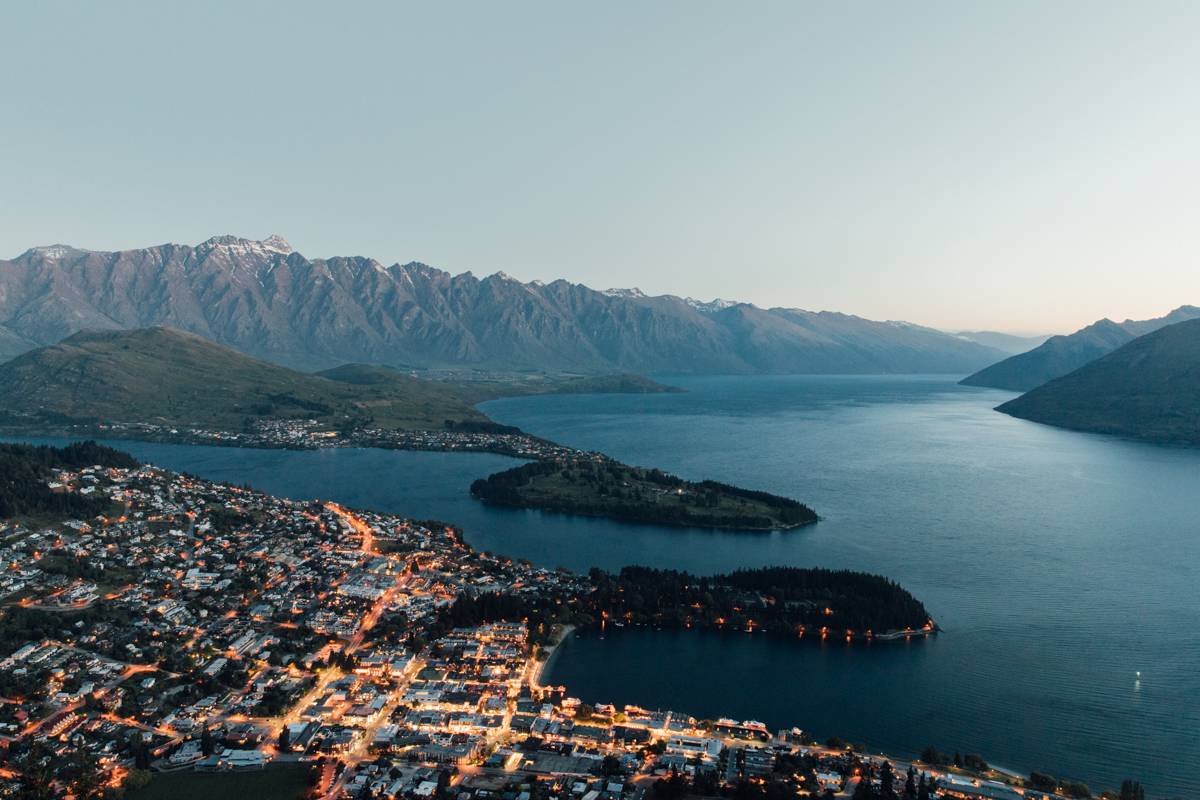 Relaxation/ well-being indoor activities in Queenstown
11. Soak in a private jacuzzi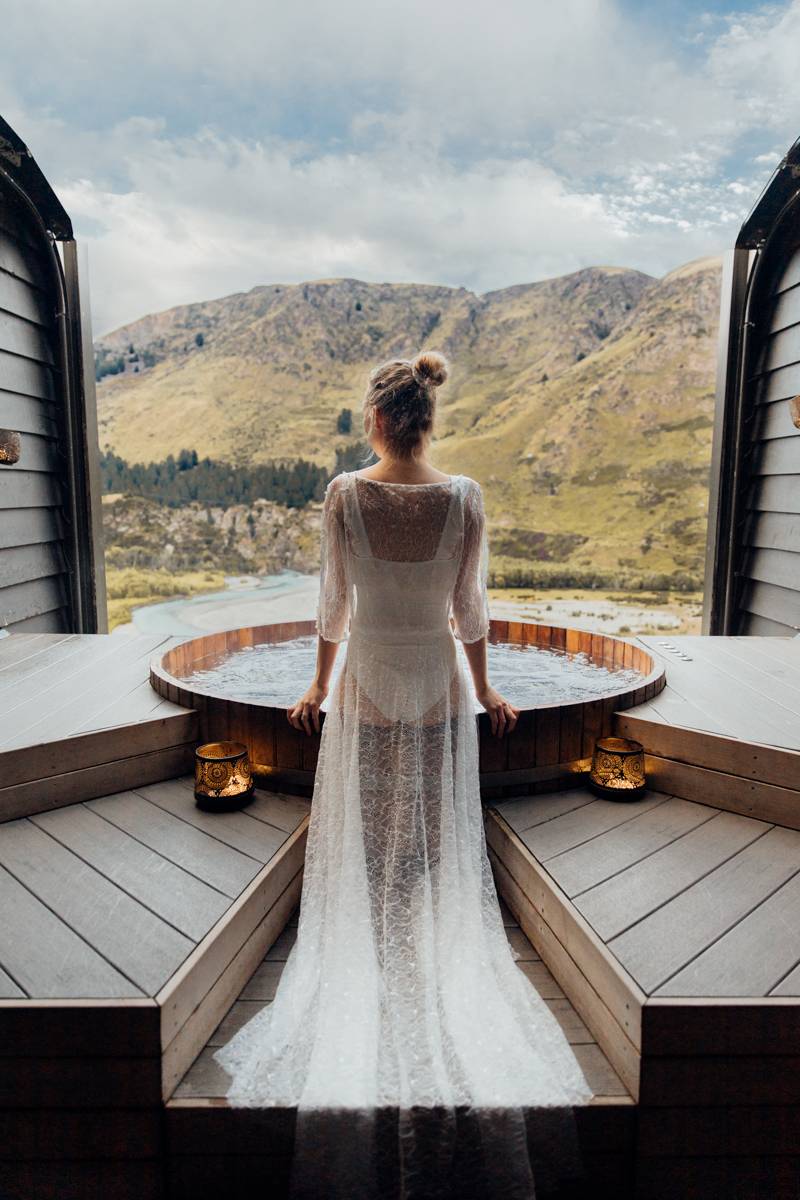 There is a reason why the Onsen Hot Pools have become one of the most popular things to do in Queenstown. These private cedar-lined hot pools boast breath-taking views over the mountains and the iconic Shotover River.
The classic Onsen Hot Pools experience includes a 1-hour soak in a private tub, a drink and snack, and a complimentary shuttle service for up to four people. However, if you are wanting to really indulge, you can also book in for a massage or a treatment. I'd recommend booking a slot around sunset so you can experience the hot pools during both the day and the night!
Make sure you pre-book online as far in advance as possible, as the Onsen literally gets booked out weeks in advance.
12. Try a salt float tank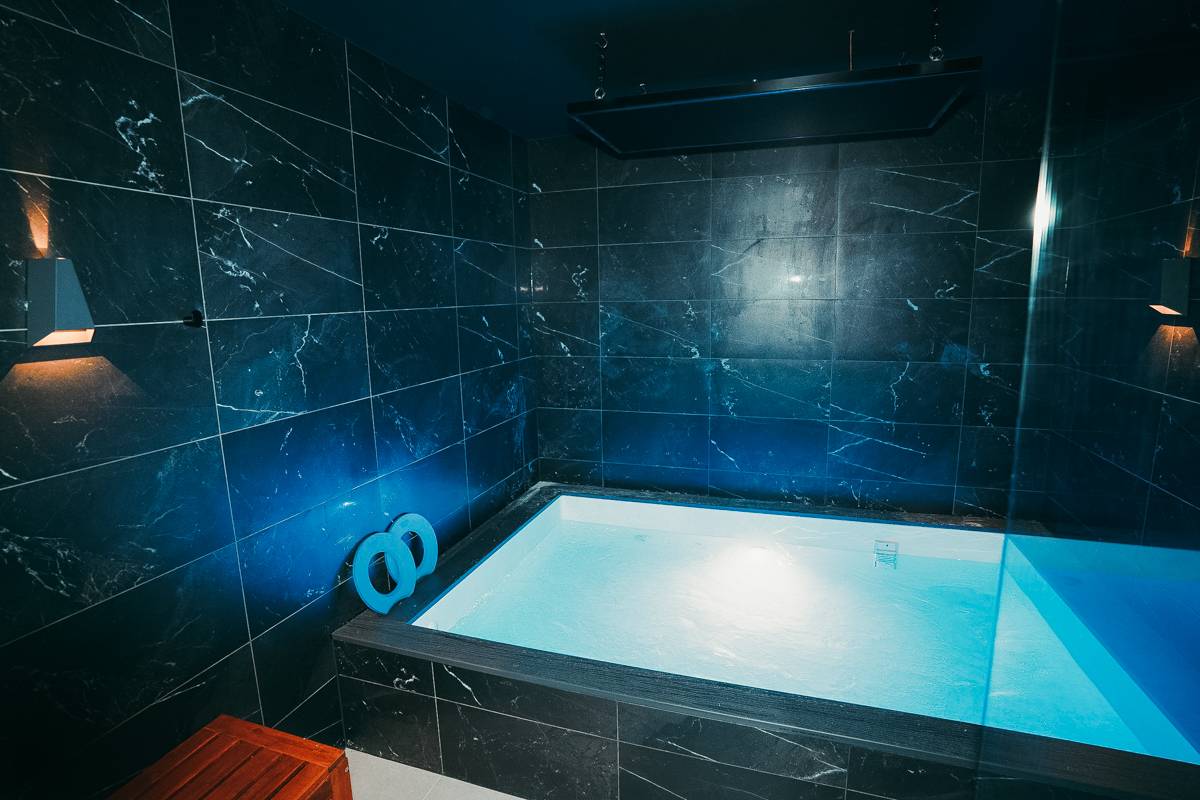 If you want a truly unique spa experience, head to City Cave Queenstown. Not only does this place offer traditional massages and treatments, you can also go for an infrared sauna or for float therapy. If you are unfamiliar with float therapy, it is basically where you float in a salt-filled pool as a form of sensory deprivation. I haven't tried it myself, but I have heard it is incredible for achieving deep relaxation!
Check online to see prices and availability for City Cave float and massage packages.
13. Unwind with a massage
A rainy day in Queenstown is as good an excuse as any to book yourself in for a massage. As mentioned above, both Onsen Hot Pools and City Cave Queenstown offer massages and spa treatments. If you're planning to visit either, you can kill two birds with one stone!
Otherwise, if you want to find other great last-minute deals on massages in Queenstown, I'd recommend checking out BookMe.com.
14. Do a yoga class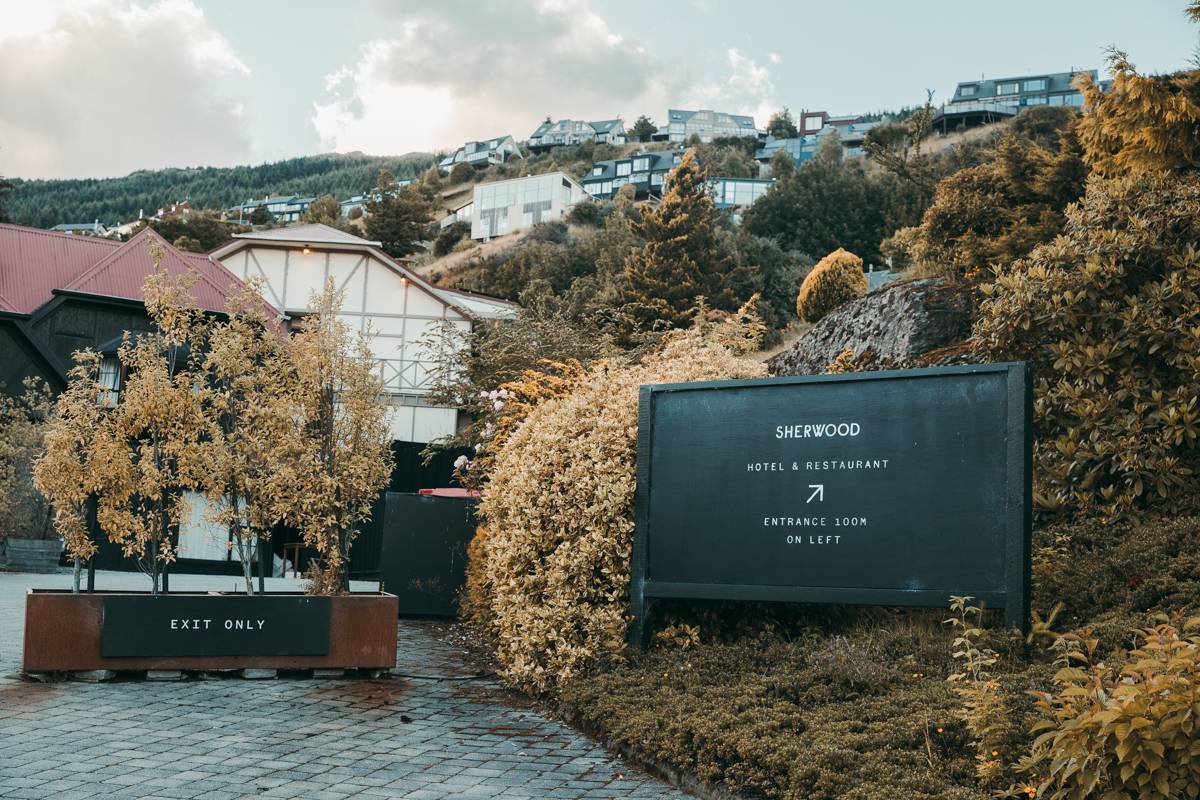 A rainy day in Queenstown doesn't mean you need to sit inside and do nothing. Instead, use it as an opportunity to focus on your well-being by taking a yoga class! Sherwood Hotel offers daily 60-minute and 75-minute yoga classes to suit any level, with a single class pass costing $15. If you'd like a more personalized experience, they also offer 1:1 yoga sessions.
15. Spend the day at the Sherwood Hotel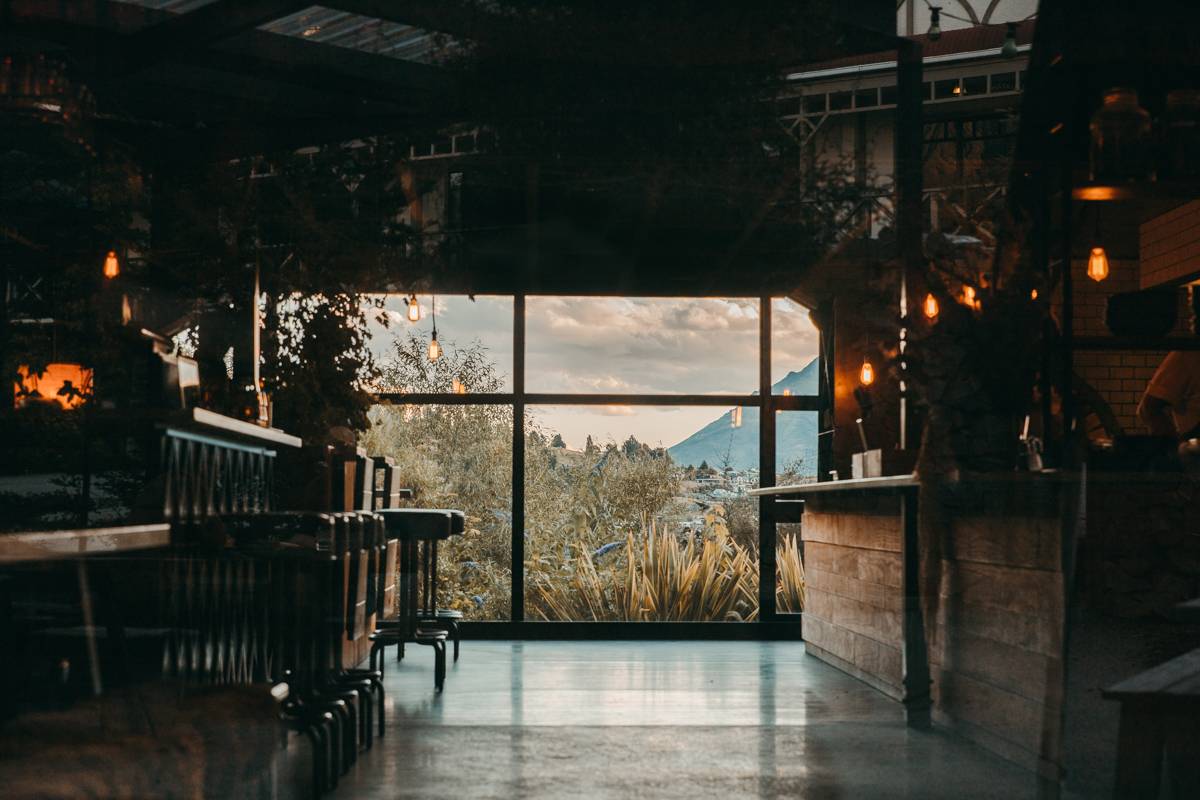 Even if you aren't yoga-inclined, Sherwood Hotel is still well worth the visit. This sustainable, community-focused destination is a lot more than just a retro, 80s-looking hotel. On the premise, you'll also find a Scandinavian sauna, cozy outdoor fire pits, table tennis, and an award-winning restaurant.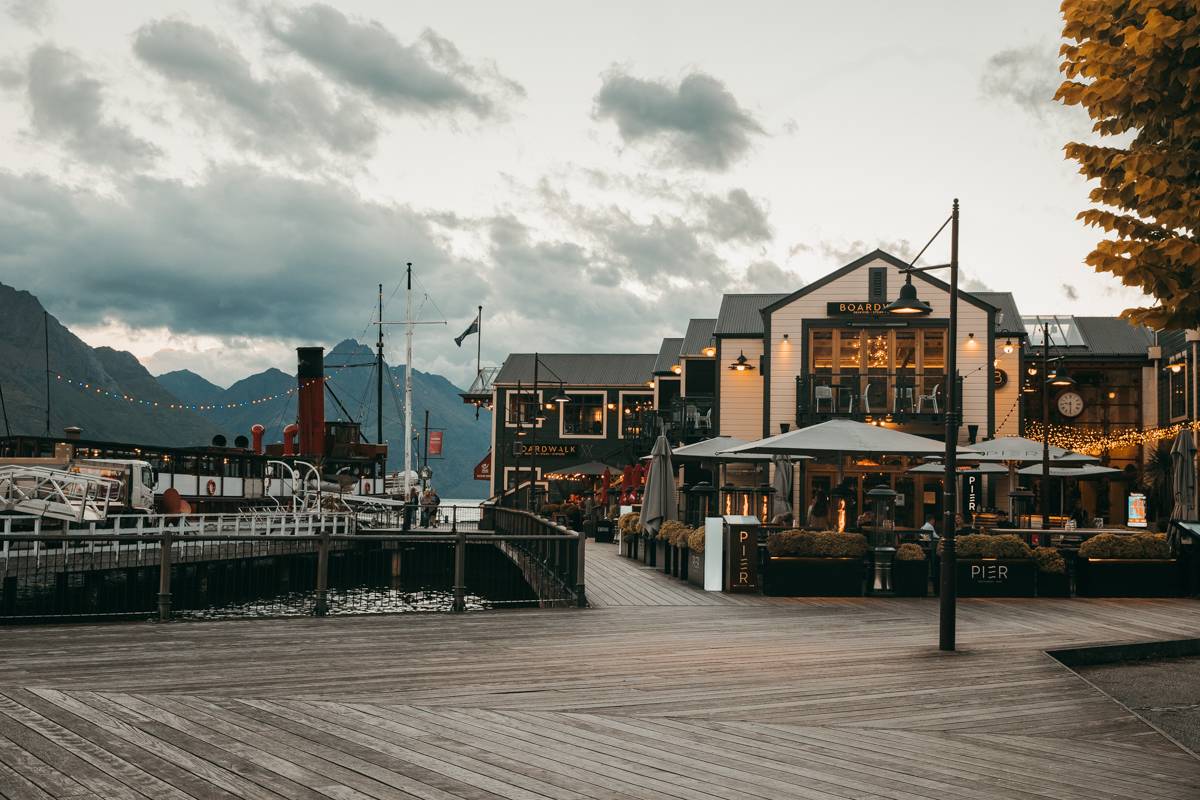 Best places to eat/ drink in Queenstown when it's raining
16. Visit an ice bar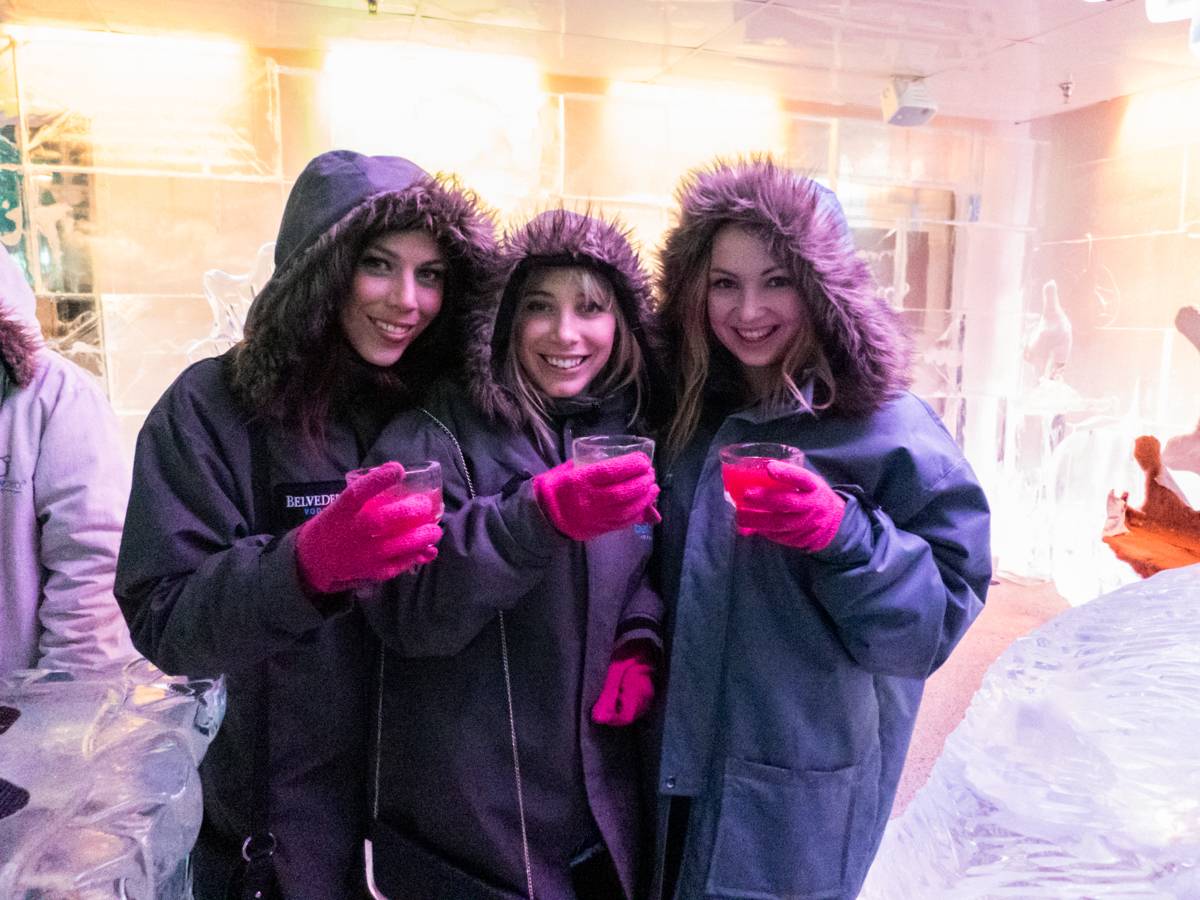 Visiting an ice bar is another unique activity to do in Queenstown on a rainy day. Basically, everything inside the bar is made of ice- the walls, the bar, the furniture, and even the cocktail glasses are crafted from ice. If you're worried about getting too cold, fear not. Big cozy jackets are provided to keep you warm while you sip away on cocktails. Plus, surely a cocktail or two will help warm you up?!
You can rock up and purchase tickets for the Below Zero Ice Bar directly, however, if you pre-book online you can secure a time and get 50% off entry.
17. Dine out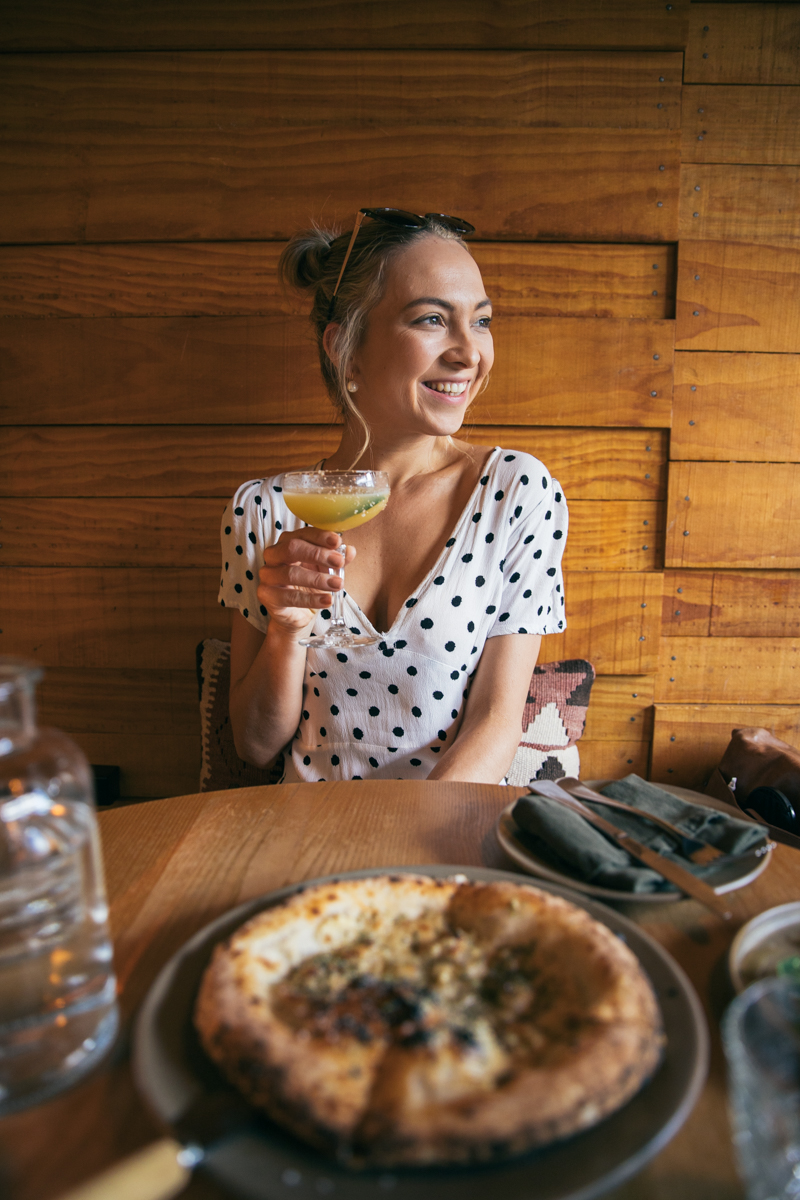 If there is one thing that Queenstown's wet weather cannot put a damper on, it's indulging in delicious food! This town is home to some seriously great food spots, and a rainy day is a perfect time to tick a few of them off your list. Here are a few of my top picks for places to eat out in Queenstown:
Sherwood Hotel– We had our favourite meal in Queenstown here. The whole menu is designed around the seasonal produce that is currently growing in their garden. Make sure you order a sourdough flatbread- they are the kitchen's speciality!
Blue Kanu– An eclectic tiki-style restaurant offering a unique fusion of Polynesian and Asian food. With a great range of cocktails and sharing plates, this is a fun place to visit with a group of friends.
Rata– This is one of Queenstown's top restaurants and is perfect for a celebratory meal out. The innovative menu does a fantastic job at showcasing New Zealand cuisine. Don't leave without ordering Rata's take on NZ's infamous cheese roll!
The Grille by Eichardt's– A chic, French-inspired bistro overlooking Lake Wakatipu. For an affordable meal, take advantage of their $19 lunch menu, or if you want to really splash out, go for the 4-course set menu.
18. Hang out at a cafe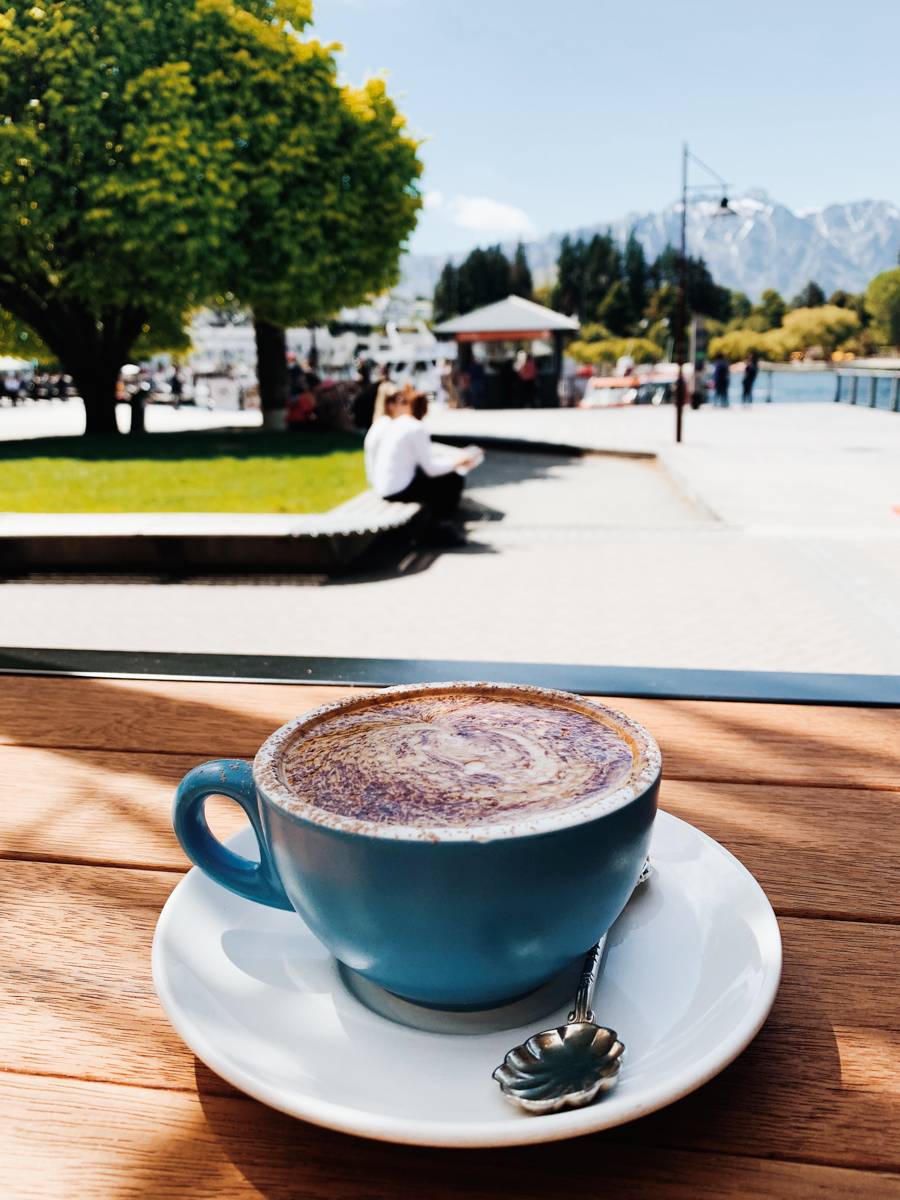 What better way to spend a rainy day in Queenstown then curled up in a cozy cafe? Whether you want to hang out with a good book and a flat white or indulge in a tasty brunch, QT has a great range of cafes to hop between. Here are a few of my top picks:
Bespoke Kitchen– Located at the base of Bob's peak, Bespoke Kitchen is a cosy cafe with a really great a la carte brunch selection. All the food here is fresh, healthy and delicious, offering menu items like pavlova buckwheat pancakes, pulled lamb burgers, even a vegan benedict featuring a delectable potato rosti.
Vudu Cafe & Larder– This cafe is located in a prime position overlooking Lake Wakatipu, which is especially great on a sunny day when you can sit outside. Even if you sit inside, it's still a nice spot to come for a good flat white and tempting selection of cabinet options.
Yonder– Situated in central Queenstown, Yonder is an all-day eatery with a fun, modern menu. It's probably the best cafe for catering to various dietary requirements. They have some unique brunch offerings, like sweet rice pudding, corn and jalapeno fritters and passionfruit cheesecake french toast.
19. Indulge your sweet tooth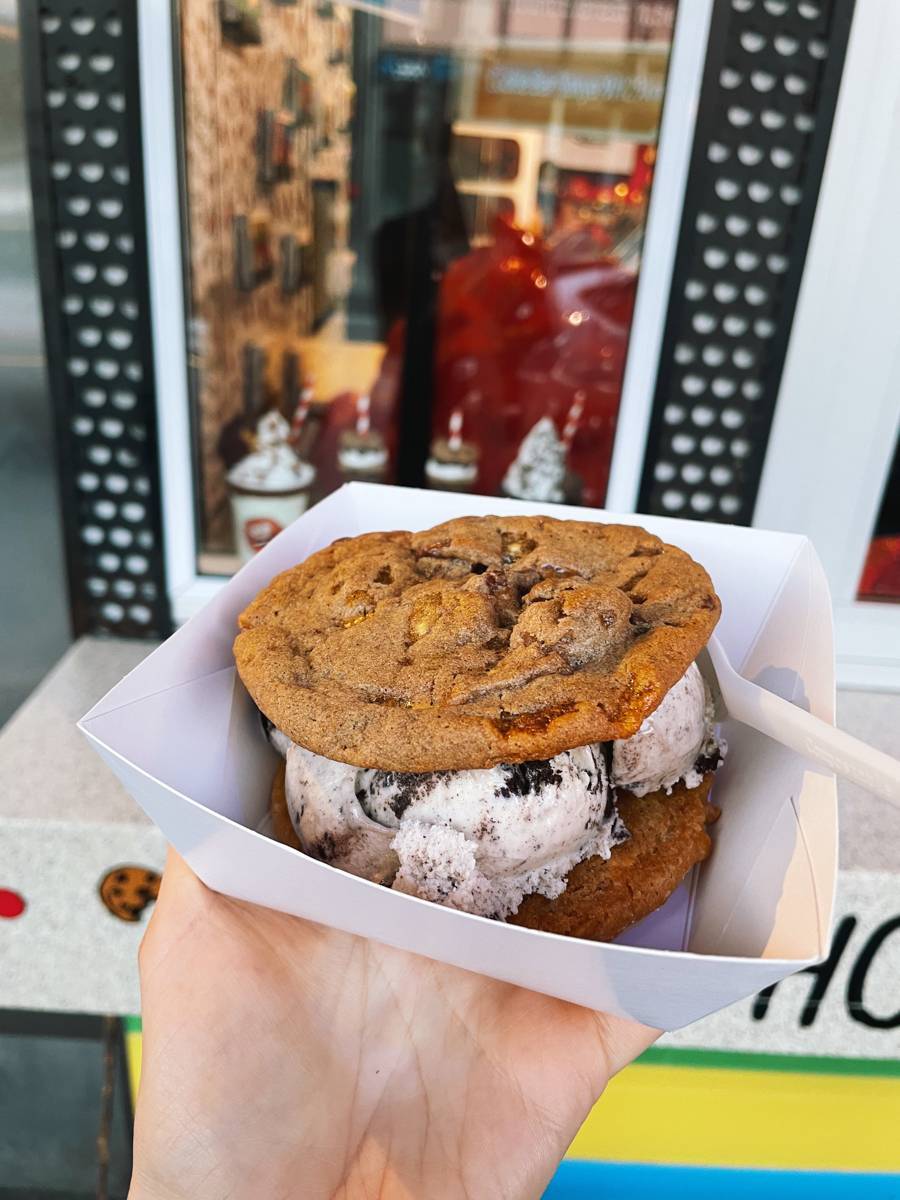 If the wet weather in Queenstown is getting you down, why not indulge in a sweet little pick-me-up? Here are my top picks for great dessert spots in QT:
Cookie Time Cookiebar– Cookie Time cookies are an icon of New Zealand. Although you can buy the packeted cookies throughout the country, the Cookiebar in Queenstown is the only place you can come to try them in their full glory, fresh and warm. On the menu are all kinds of cookie-inspired creations, including cookie freak shakes, cookie ice cream sandwiches and even whole cookie cakes!
Patagonia Cafe– Chocoholics, a stop to Patagonia Cafe during your visit to Queenstown is non-negotiable. Indulge in everything from customizable ice cream sticks, hot churros dipped in dulce de leche or one of the decadent desserts from the chef's cabinent. Make sure you stock up on Patagonia's delicious handcrafted chocolate to take home with you.
Mrs Ferg Gelato– With over 50 flavours to choose from, the gelato and sorbet at Mrs Ferg is not to be missed. With many award-winning flavours like caramelized white chocolate and macadamia gelato and lychee, lime and Vietnamese mint sorbet, there is something here for every palate.
20. Grab takeaways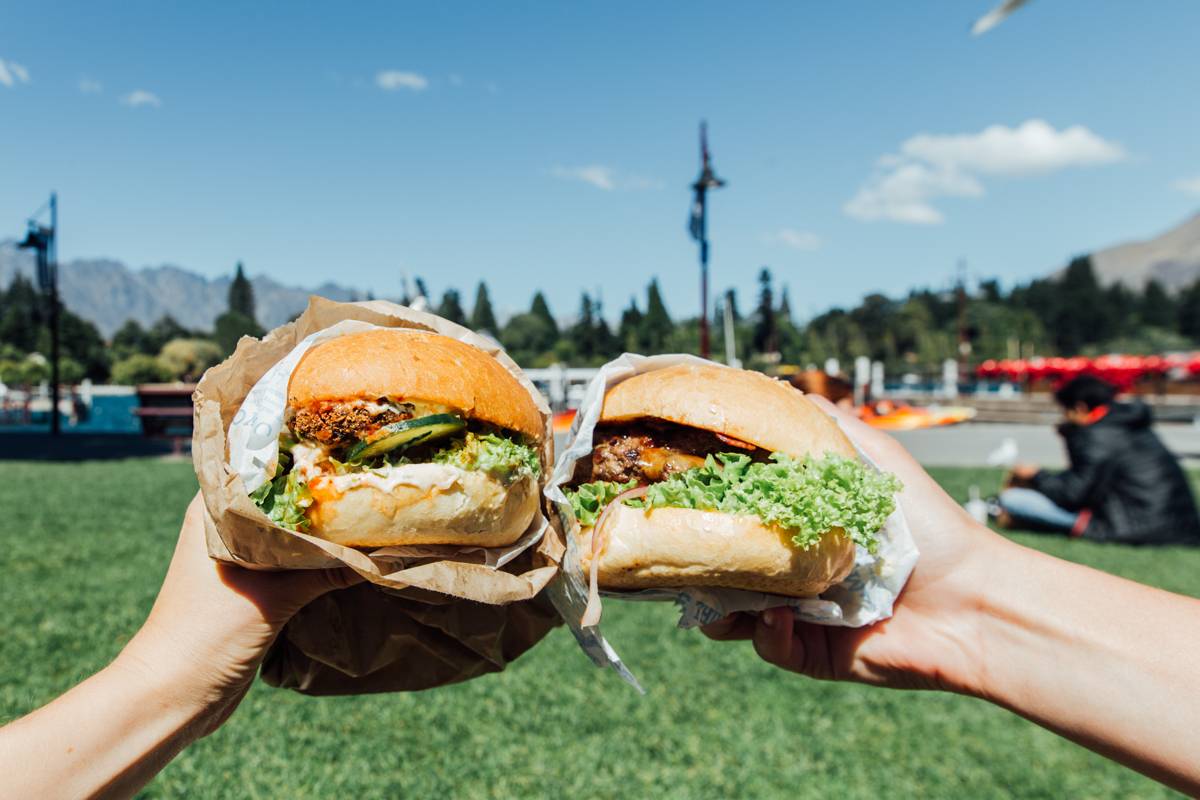 Perhaps you're in Queenstown in the rain and all you want to do is bunker down inside your accommodation with some tasty takeaways. You're spoilt for choice with takeaway options in Queenstown. Here are a few of my top picks:
Taco Medic– The ever-popular Taco Medic was started as a family-run food truck. It is now known as offering some of the best tacos in the country. The menu is 100% gluten-free, with delectable options for meat-eaters and vegetarians alike. The highlight of the menu for me is the Bajaman fish taco. The Kaimanga, which comes with a vegan walnut and pepita fried cutlet, comes in a close second.
Fergburger– I couldn't leave Fergburger off the list. This place is known for having people cue up at all times of the day to get a taste of their famous burgers. Although I think the place has gone a little downhill over the years, the burgers are still tasty and GIANT in size. Make sure you order the fries- now those are elite!
Fergbakery– Right next to Fergburger is a bakery slinging some of the BEST pies in New Zealand. The steak, mushroom and blue cheese pie is simply to die for. I would also highly recommend trying the black bean and quinoa foccacia- it's like a vegan meatball sub and it is SO good.
21. Go for happy hour with a view
If you are looking for the ULTIMATE spot for happy hour, look no further. Nest Kitchen and Bar at the Kamana Hotel is the place to go. This hidden gem boasts floor to ceiling windows with panoramic views over Lake Wakatipu and the Remarkables. Plus, the cocktails are fabulous and the interior is as sleek as they come- what more could you ask for?
Best indoor activities further afield from Queenstown
22. Join a wine-tasting tour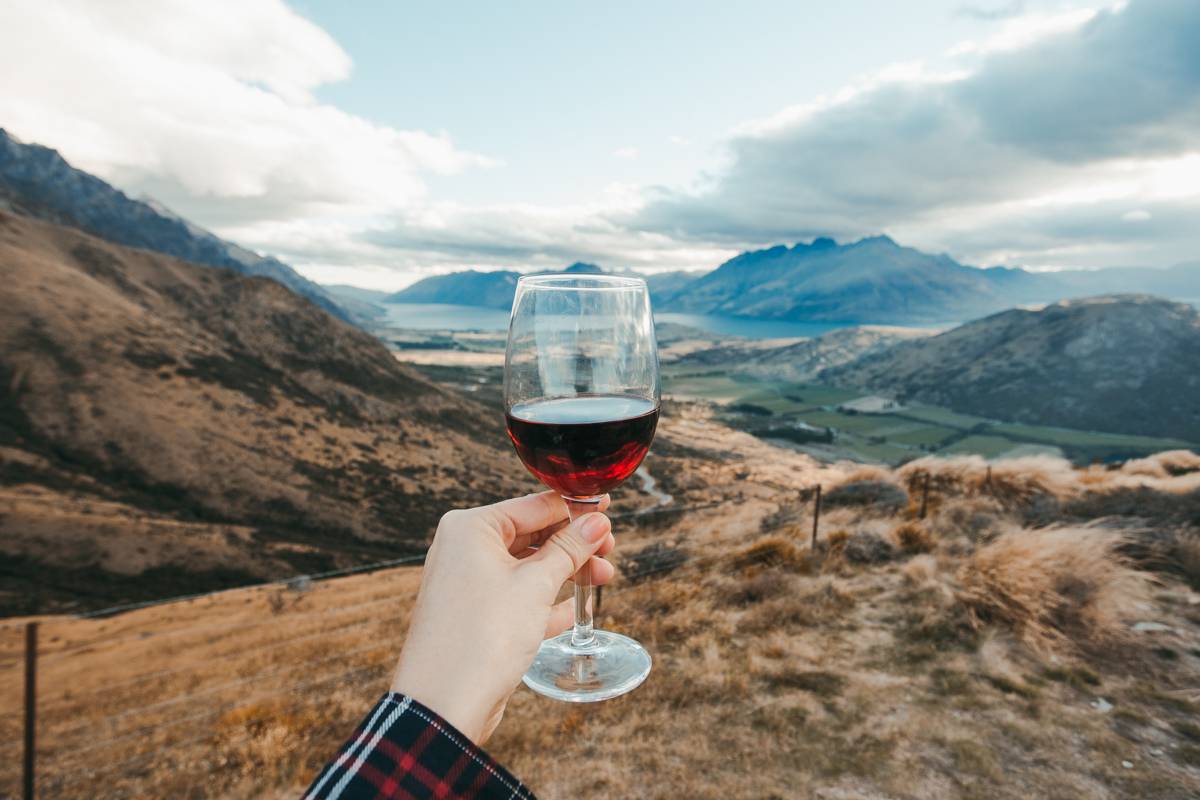 Queenstown is surrounded by a bounty of stunning wine growing areas, including Arrowtown, Gibbston and Cromwell. The wines that come from this Central Otago region are world-famous, and for good reason. I've visited many of the other wineries in the region and have been blown away by the consistent quality of the wine across the board.
Going on a wine tasting tour is a great activity to do in Queenstown on a rainy day. Although it is possible to self-drive between wineries, I wouldn't recommend this if you are wanting to enjoy multiple tastings. Your best option is to book a tour that includes round-trip transfers from your accommodation.
Make sure you pre-book a tour online in advance as spots tend to fill up very quickly, particularly during peak season.
23. Head to Arrowtown for the day
Just 20 minutes away from Queenstown is Arrowtown, which is one of the quaintest little settlements around. Situated along the Arrow River, this picturesque goldmining town is filled with historic buildings, cozy cafes, boutique shops and laidback pubs. It's also surrounded by some world-class wineries. Below are a few of my top spots to visit in Arrowtown: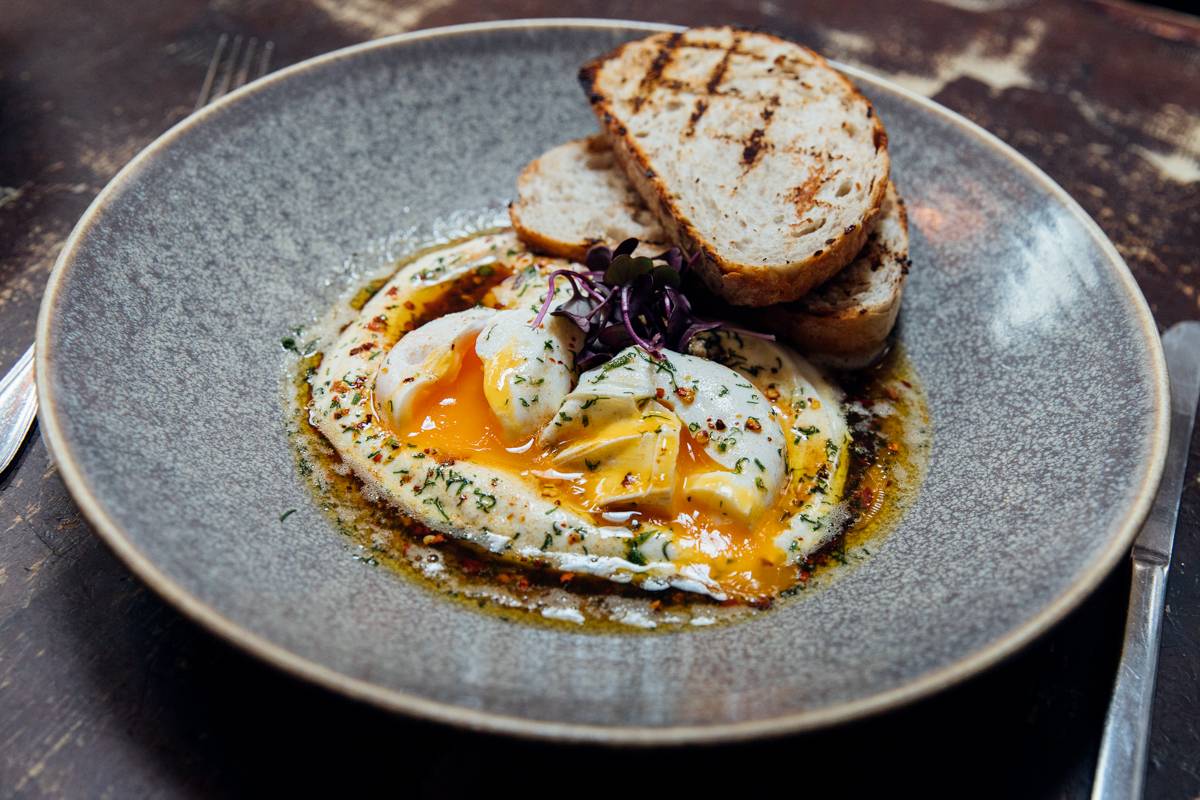 Chop Shop Food Merchants– If you're going to visit one cafe in Arrowtown, make sure it's this one. Chop Shop offers a mouth-watering menu inspired by dishes from around the world. I've been here a few times and everything I have tried has been unbelievably delicious. Please try the Turkish cilbir eggs- you won't regret it.
The Fork and Tap- This charming historic pub, located in the heart of Arrowtown, is a great spot to come for a pint. It features a cozy interior if it's raining, or an open garden bar if the sun is shining.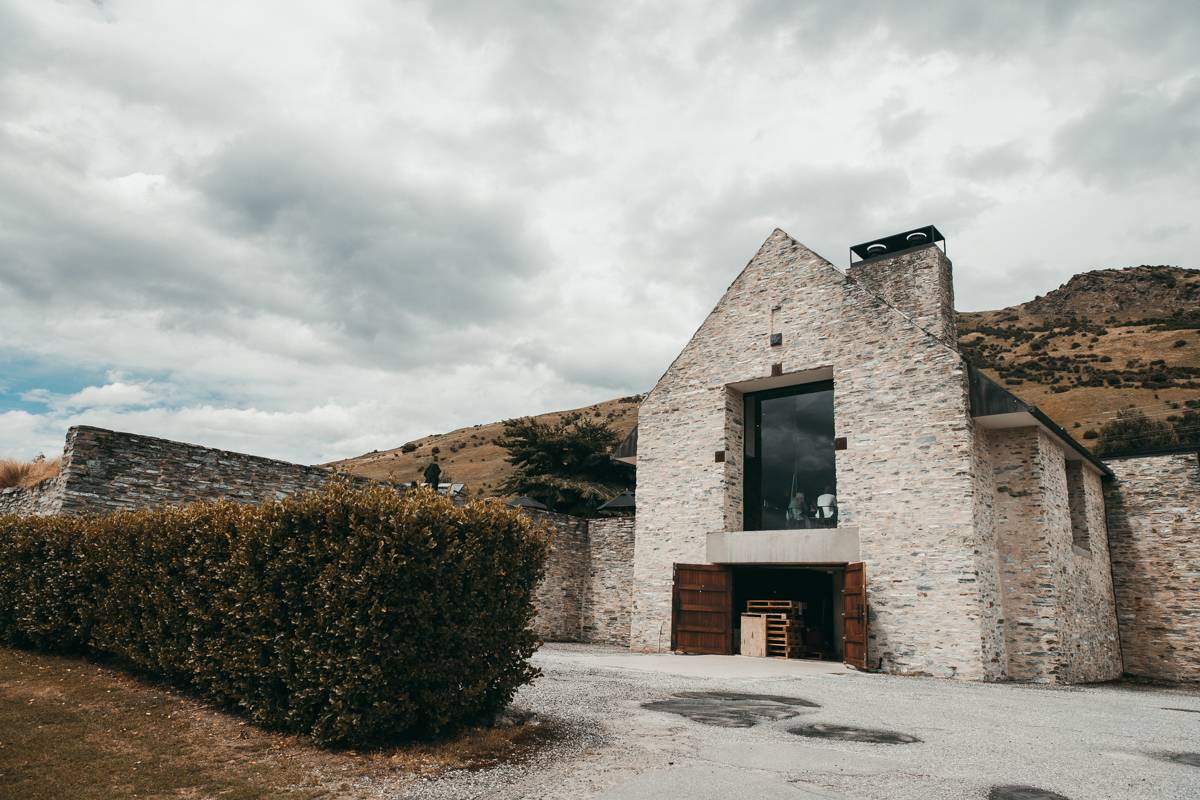 Amisfield Winery & Bistro– Amisfield is home to both a world-class cellar door and one of New Zealand's top restaurants. Visit the bistro for the signature 'trust the chef' menu, or just pop into the cellar door for a wine tasting. I can confirm that its award-winning pinot noirs are some of the best I've tried.
24. Tour the Cadrona Distillery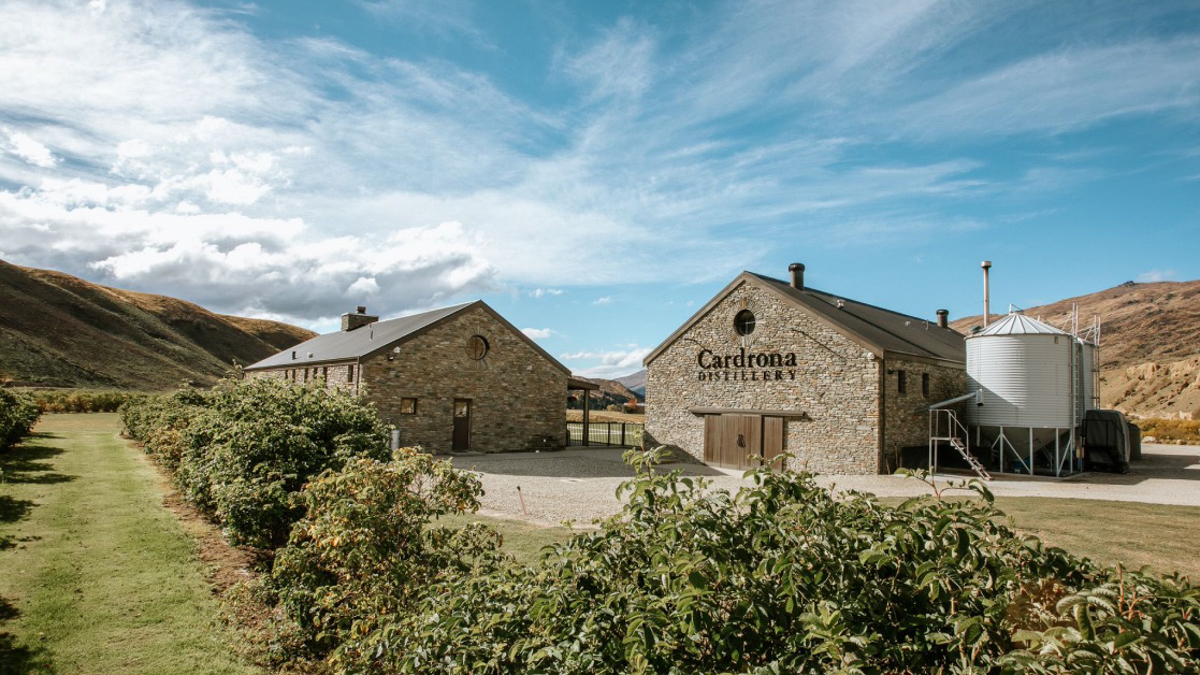 Just a 45-minute drive from Queenstown is the famous Cadrona Distillery. Although this place was only opened in 2015, it has already won multiple awards for its handmade spirits, including its single-malt whiskey, vodka and gin. Book a tour to the see the spirit making process from start to finish, then finish up with sampling the award-winning spirits for yourself.
Want to explore more of Queenstown's surrounding regions? Find out why you should put Central Otago on your New Zealand bucket list!
Where to stay in Queenstown
QT Hotel Queenstown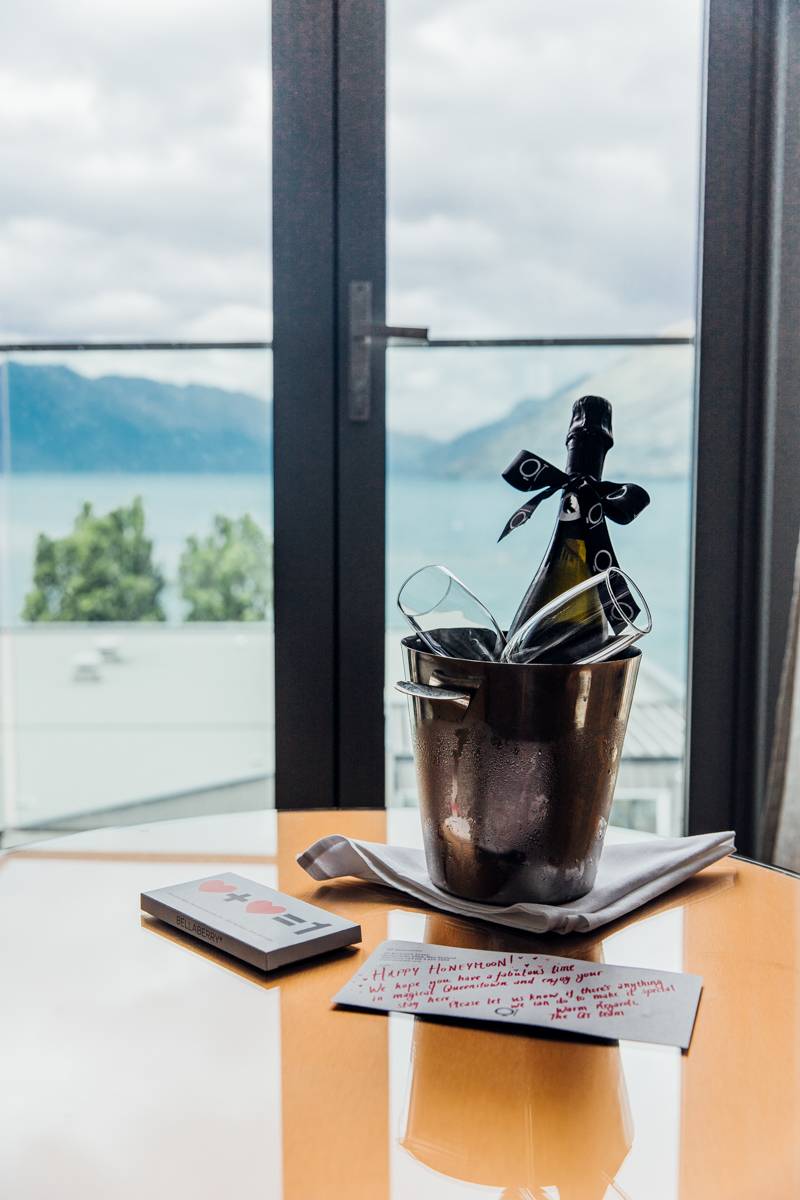 I've been to Queenstown a number of times and stayed in a variety of different types of accommodation. My favourite place that I have stayed by far is the QT Queenstown. I love how this hotel is slick, modern and just a little bit quirky.
The rooms are generously sized and well-equipped. The staff are super friendly and there is a great bar/ restaurant on-site with views over Lake Wakatipu. I also think it is one of the best value 5-star hotels in Queenstown (especially if you can get a good deal).
Check rates and availability for the QT Queenstown here
Read next: more travel guides from around New Zealand
Have you visited Queenstown while it's been raining? Any wet weather activities to add to this list? Let me know in the comments below!