From an epic castle on the hill to vibrant rainbow streets, these are the best Lisbon Instagram spots to visit in 2023.
Lisbon, the vibrant coastal capital of Portugal, is unlike any city I've visited before. It's full of historic ruins, colourful streets and quirks galore. From an epic castle on the hill to a spectacular plaza, the city is also home to some seriously Instagrammable spots.
I must say, I think my favourite spots in Lisbon were the ones I found as I wandered through the neighbourhoods. The mishmash of terracotta roofs, cobblestone paths, wrought iron balconies and colourful facades made for such unique photos.
Whether you are drawn to the tourist hot spots or the lesser-known backstreets, there is no shortage of Instagram spots in Lisbon to visit. I've compiled this list with a few of my favourites:
10 Lisbon Instagram Spots to visit:
1. Castelo de Sao Jorge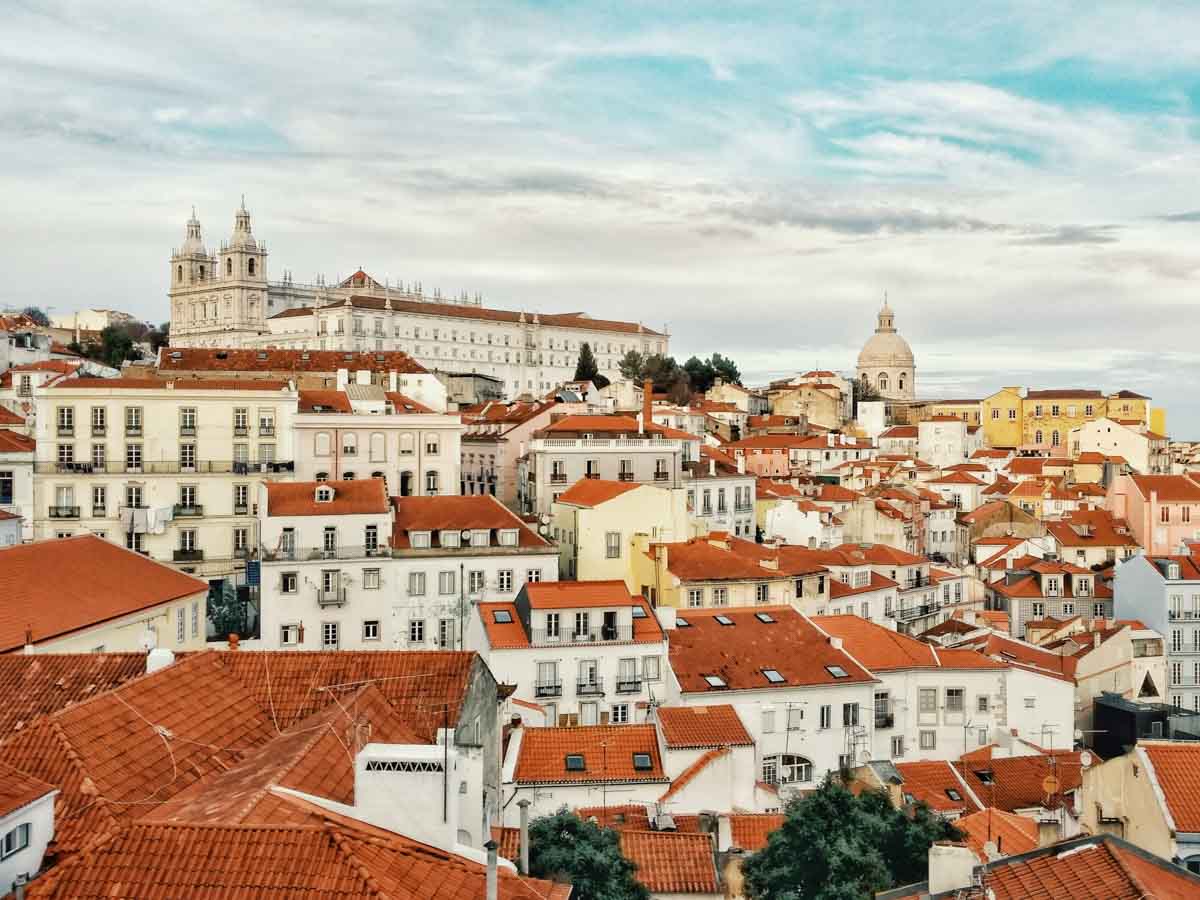 Address: R. de Santa Cruz do Castelo, 1100-129 Lisboa, Portugal
The Castelo de Sao Jorge is one of Lisbon's most iconic landmarks. Not only is it a great place to visit to learn about Lisbon's history, it's also a great spot to take some Insta-worthy photos.
As the castle is up on a hill, it offers panoramic views over the city. For the most epic Instagram photos, I'd definitely recommend visiting at sunset! It's one of Lisbons' best photo spots.
2. Belem Tower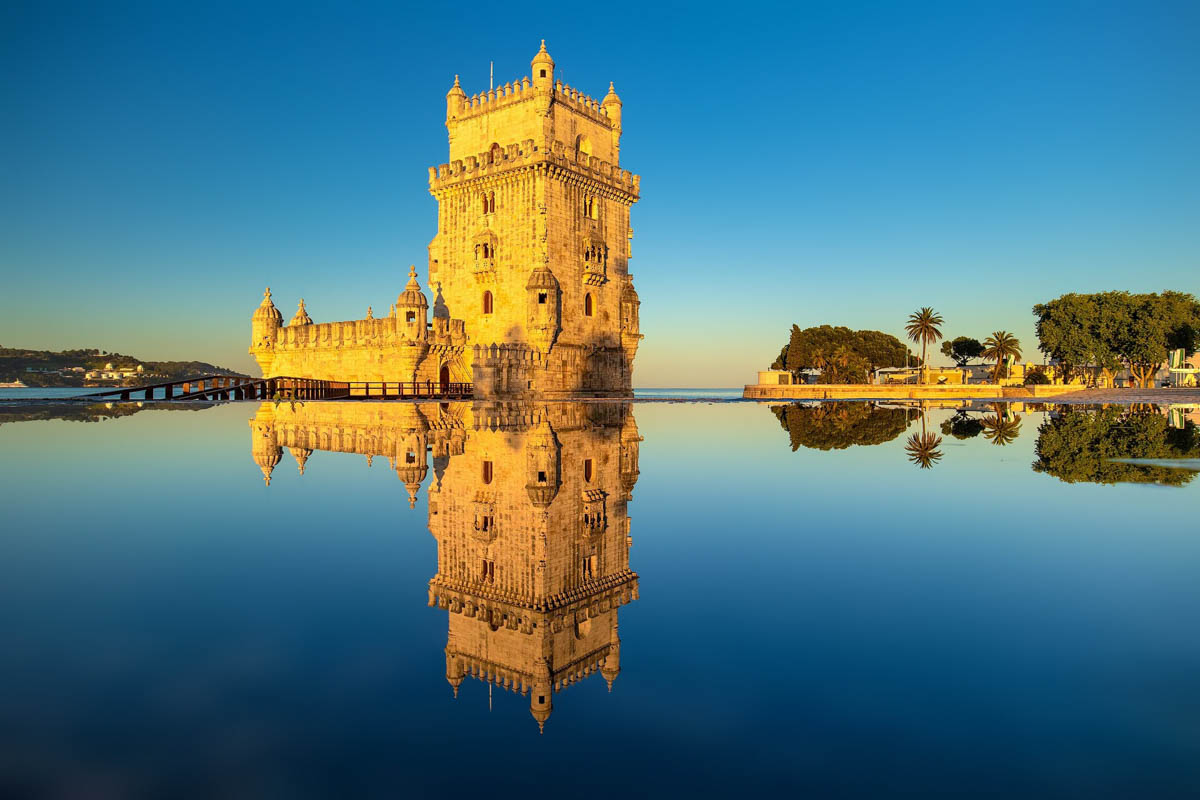 Address: Av. Brasília, 1400-038 Lisboa, Portugal
Belem Tower is a UNESCO World Heritage site and one of Lisbon's most iconic landmarks. Built in the early 16th century, the tower use to serve as a beacon for ships entering the harbour.
The striking structure makes for a great Instagram photo opportunity. You can also climb up the tower through a narrow spiral staircase. Here, you'll find a rooftop terrace with breathtaking views of the city from the top.
3. Praca do Comercio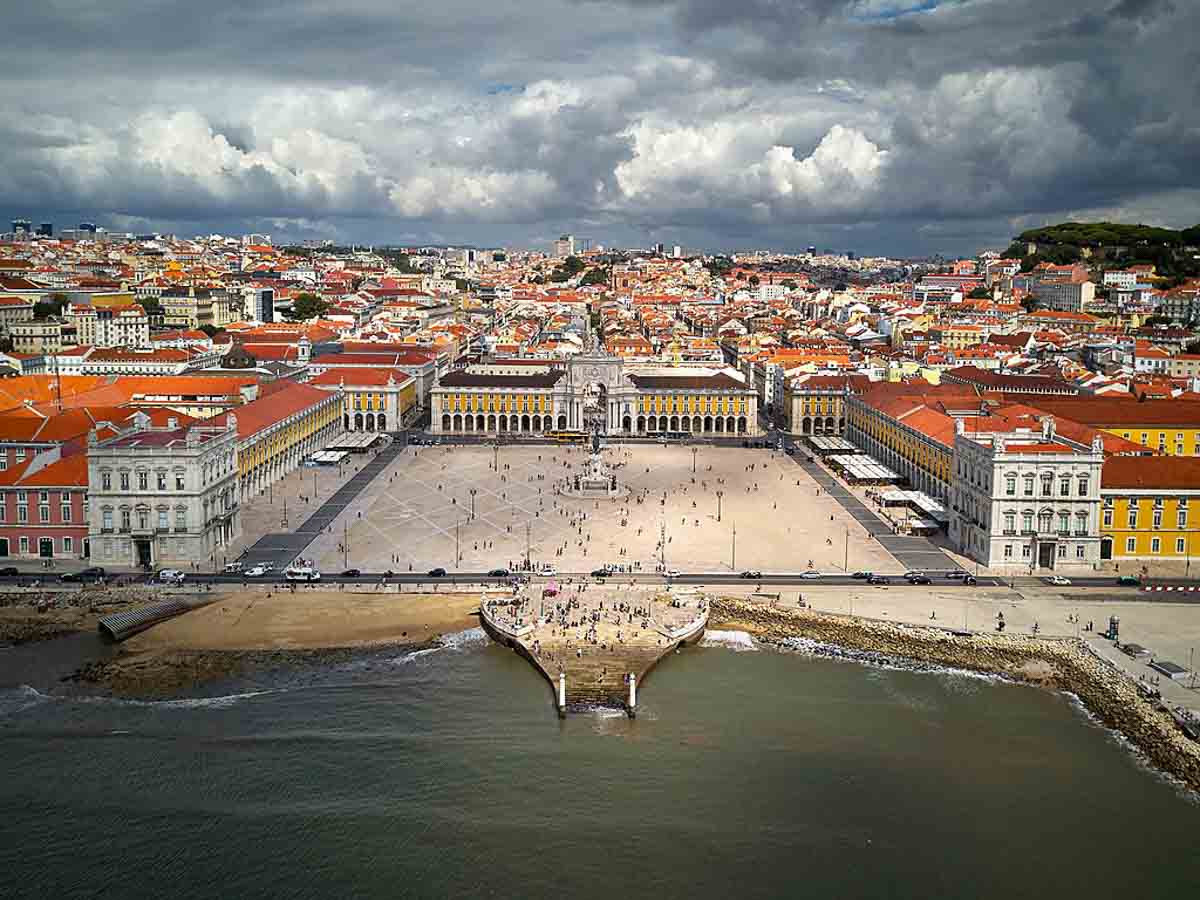 Address: Praça do Comércio, 1100-148 Lisboa, Portugal
Located in the Baixia neighbourhood, Praca do Comercio is Lisbon's most distinguishable square. Home to statues, fountains and historic buildings, this bustling square is full of photo spots.
One of the most beautiful parts of Praca do Comercia is the Rua Augusta Arch, built in neoclassical style. The arch looks particularly magnificent at night, when illuminated by the surrounding street lights.
4. Rainbow Underpass
Address: Av. Infante Santo, 1200-751 Lisboa
One of the most unexpectantly photogenic spots I stumbled upon in Lisbon was this rainbow underpass on Avenue Infante Santo. In 1959, a series of Renowned Portuguese artists were invited to decorate staircase panels in the area.
In 2001, Eduardo Nery expanded this decoration by bringing rainbow tiles to the underpass system. Head to the colourful overpass for one of the most Instagrammable places in Lisbon!
5. Lisbon's Historic Trams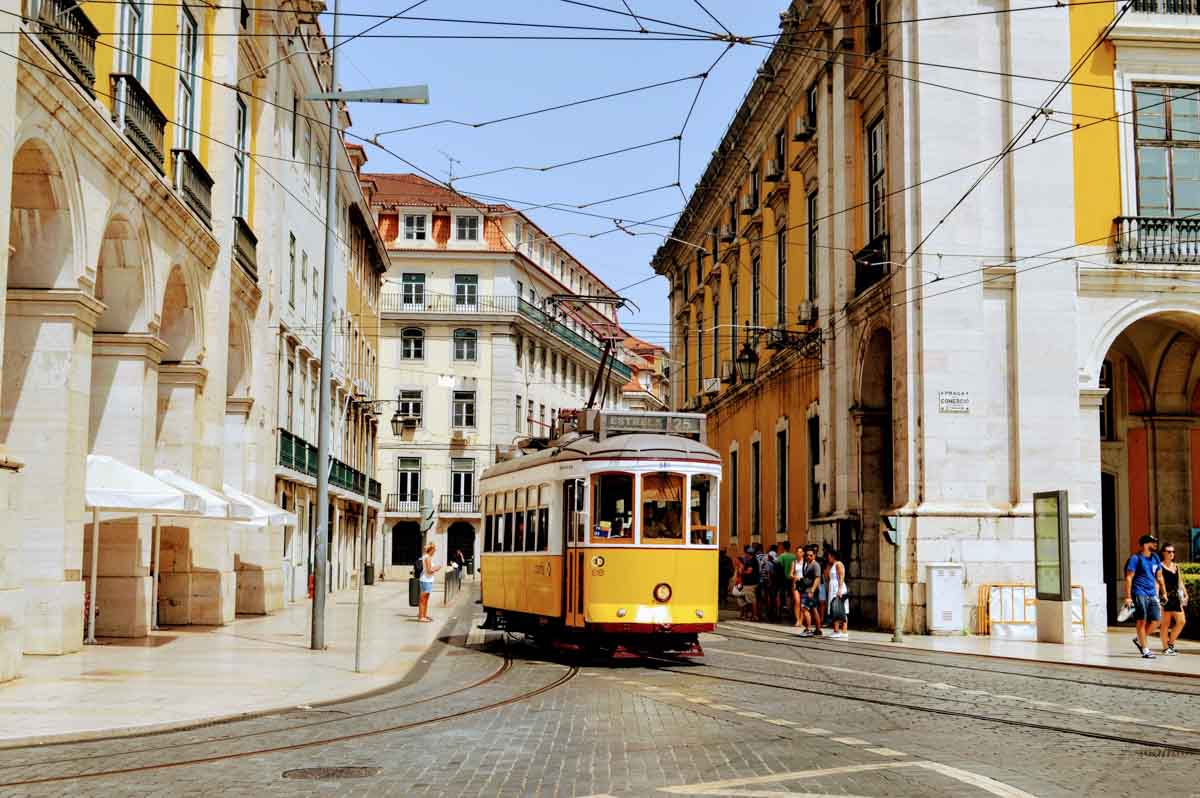 Address: E28 Tram from Martim Moniz or Campo Ourique
Not only are trams an integral part of Lisbon's public transport network… They also happen to be a great Instagram photo opportunity!
Make sure you get a historic "Remodelado" tram as opposed to a modern "Articulado" tram. These are the quaint yellow ones that rattle through the narrow streets of Lisbon. For the most scenic tram route, catch the E28!
6. Ler Devagar Bookshop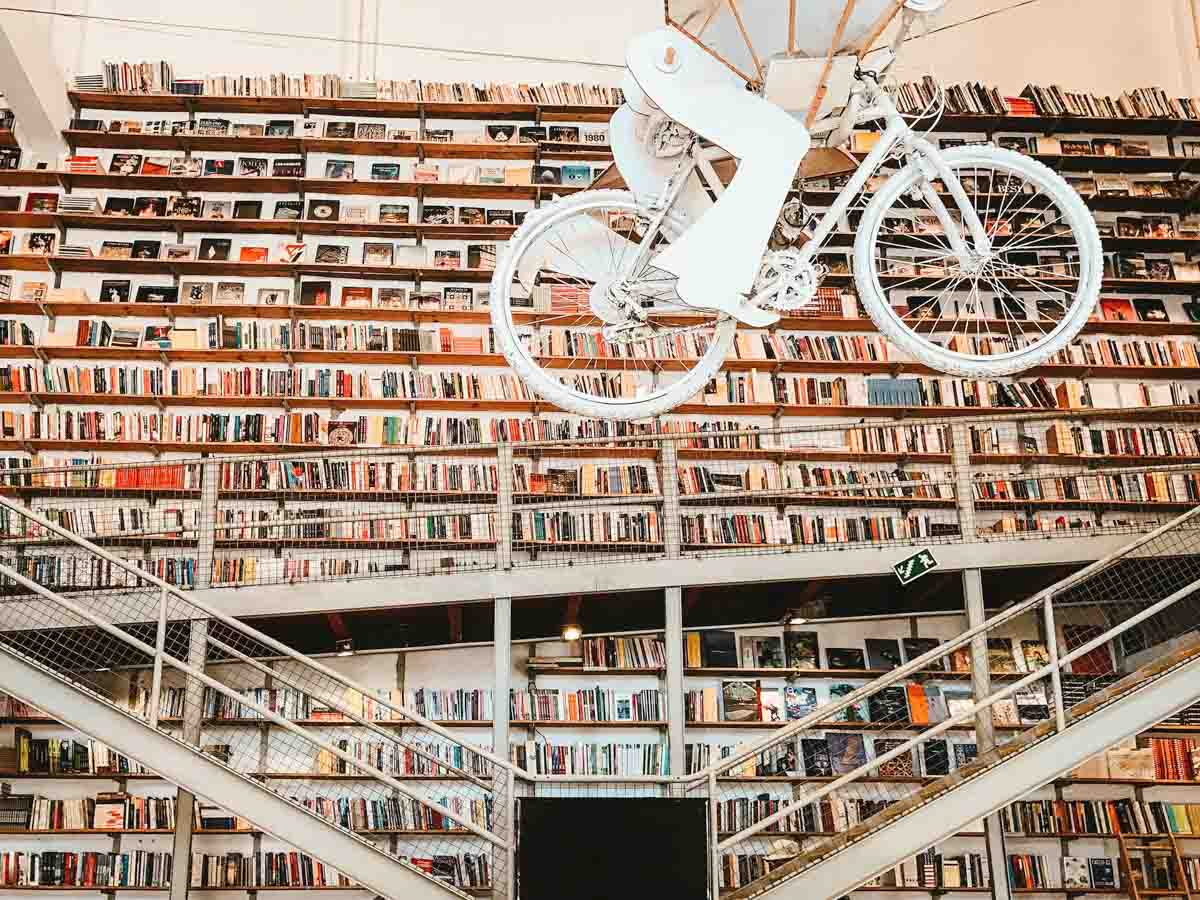 Address: R. Rodrigues de Faria 103 – G 0.3, 1300-501 Lisboa
Ler Devagar was named one of the most beautiful bookstores in the world, and it's easy to see why. It is without a doubt one a must-visit Instagram spot in Lisbon!
This multi-level space is filled with books stacked from floor to ceiling and a quirky centrepiece of a floating bicycle. The bookshop also features a little cafe, and is designed as a space for people to hang out.
7. Docks of Santo Amaro
Address: Doca de Santo Amaro, Lisboa, Portugal
Lisbon's 25 de Abril bridge may looks very familiar. That is because the design of this striking red suspension bridge was based on the iconic Golden Gate Bridge in San Francisco.
One of the most Instagrammable places in Lisbon to view the bridge is from the docks of Santo Amaro. Here, you'll find a cluster of restaurants and bars with outdoor seating that look out over the iconic bridge.
8. Miradouro de Santa Luzia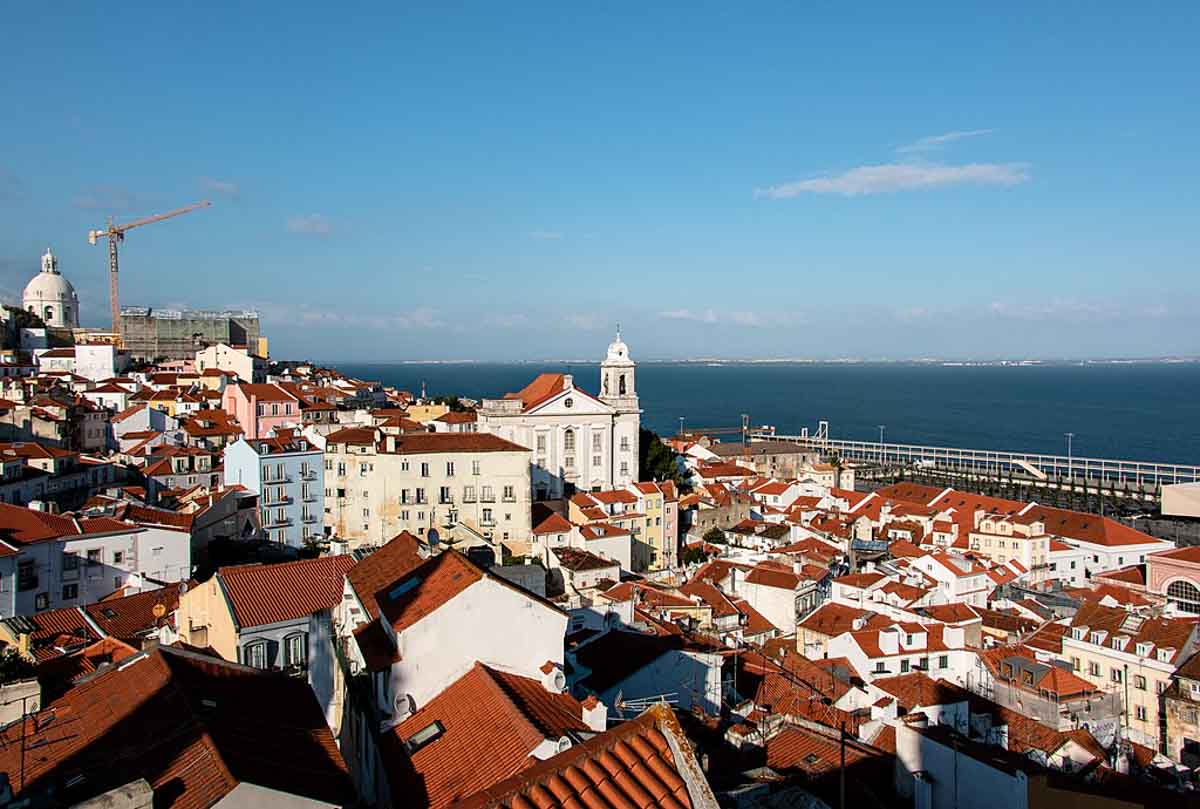 Address: Largo Santa Luzia, 1100-487 Lisboa, Portugal
Another one of the most instagrammable places in Lisbon is the romantic terrace by the church of Santa Luzia. The Miradouro de Santa Luzia offers breathtaking views over the Alfama district of the city.
This is another great spot to catch the sunset and capture stunning photos of Lisbon. There is also a cafe on the terrace where you can grab a drink as you soak in the panoramic views.
9. Jeronimos Monastery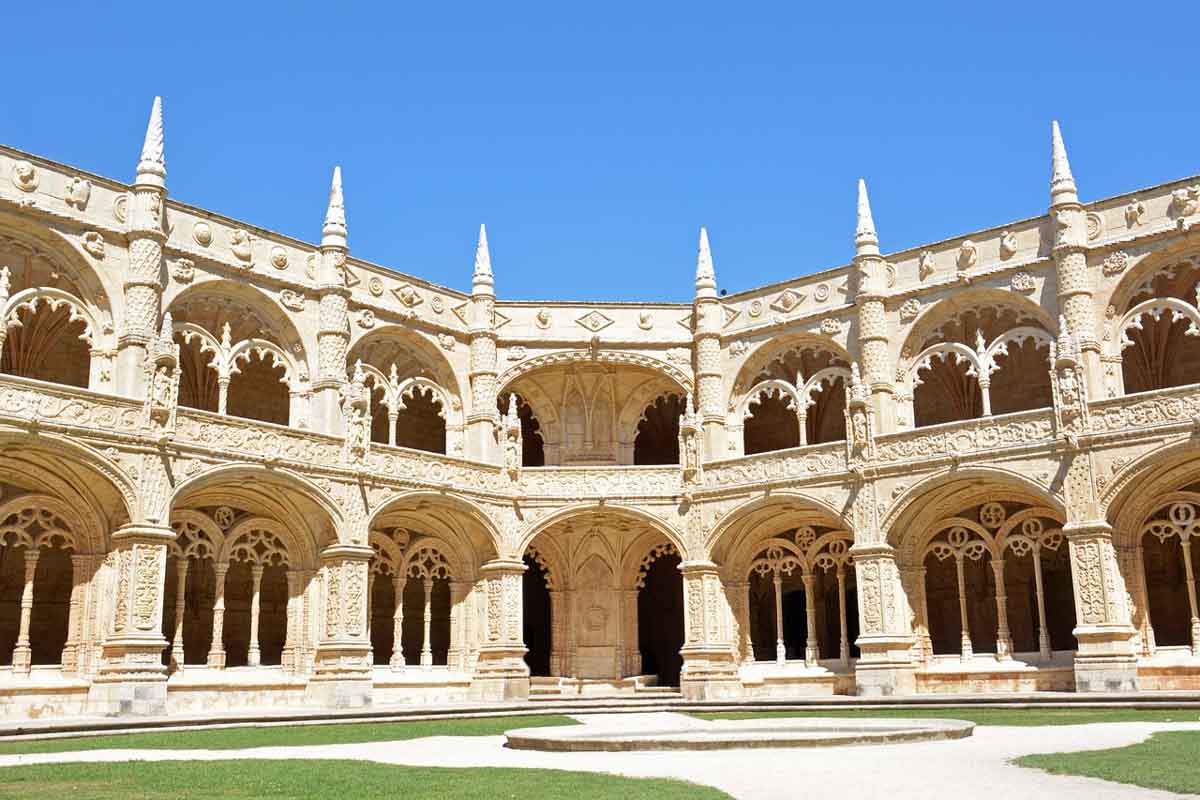 Address: Praça do Império 1400-206 Lisboa, Portugal
Don't leave Lisbon without visiting the breathtakingly beautiful Jeronimos Monastery. This UNESCO World Heritage Site was built all the way back in the 15th century. To this day, it is one of the best photo spots in Lisbon.
The monastery was designed in a lavishly ornate architecture later described as Manueline style. On the outside, the monastery features rows of magnificent cloisters and unique sea motifs carved in limestone. Inside the church with a high vaulted ceiling supported by spindly supports.
10. Cascais
Getting to Cascais from Lisbon: Catch the Linha de Cascais urban railway
If you're willing to venture outside of Lisbon, the charming seaside town of Cascais is brimming with Instagrammable places. With it's swirling cobbled pathways, colourful street art and sandy beaches, there is a photo opportunity around every corner!
Cascais only takes 40 minutes to get to from Lisbon by train. It's worth spending the day here if you have the time. Whether you want to laze on the beach, feast on fresh seafood or soak in the unique architecture, there is plenty to see and do!
For more Instagram spots in Europe:
Liked these Instagram spots in Lisbon? Pin them for later!