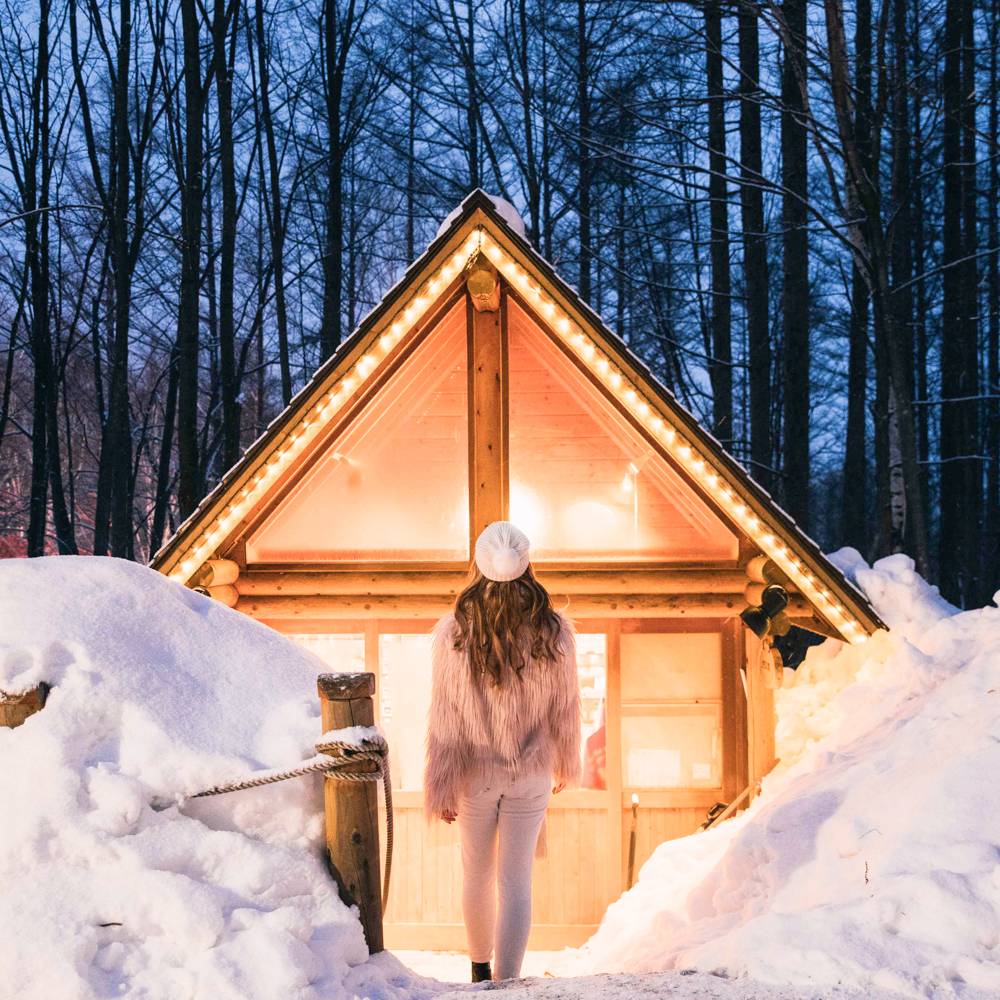 For the past three years, I've somehow managed to continent-hop my way through eight consecutive summers. As a result, packing for the cold is a WHOLE new ball game for me.
As I start preparing for my upcoming winter adventures, I thought I would create a guide on HOW TO pack for a winter holiday (to help you as much as to help myself!)
Step One: Find the Right Bag
I don't know about you, but I always seem to have the same struggle when I go away on a trip- what type of bag do I take away with me? Suitcases and backpacks both have major pros and cons, so it's important to really consider which will best suit your travel plans!
Suitcase
Pros- Spacious, easy to access, durable in transit, keeps valuables safe
Cons- Easy to over-pack, hard to transport (particularly up stairs and long distances)
Best for- Visiting one or two destination, organized tours, staying in hotels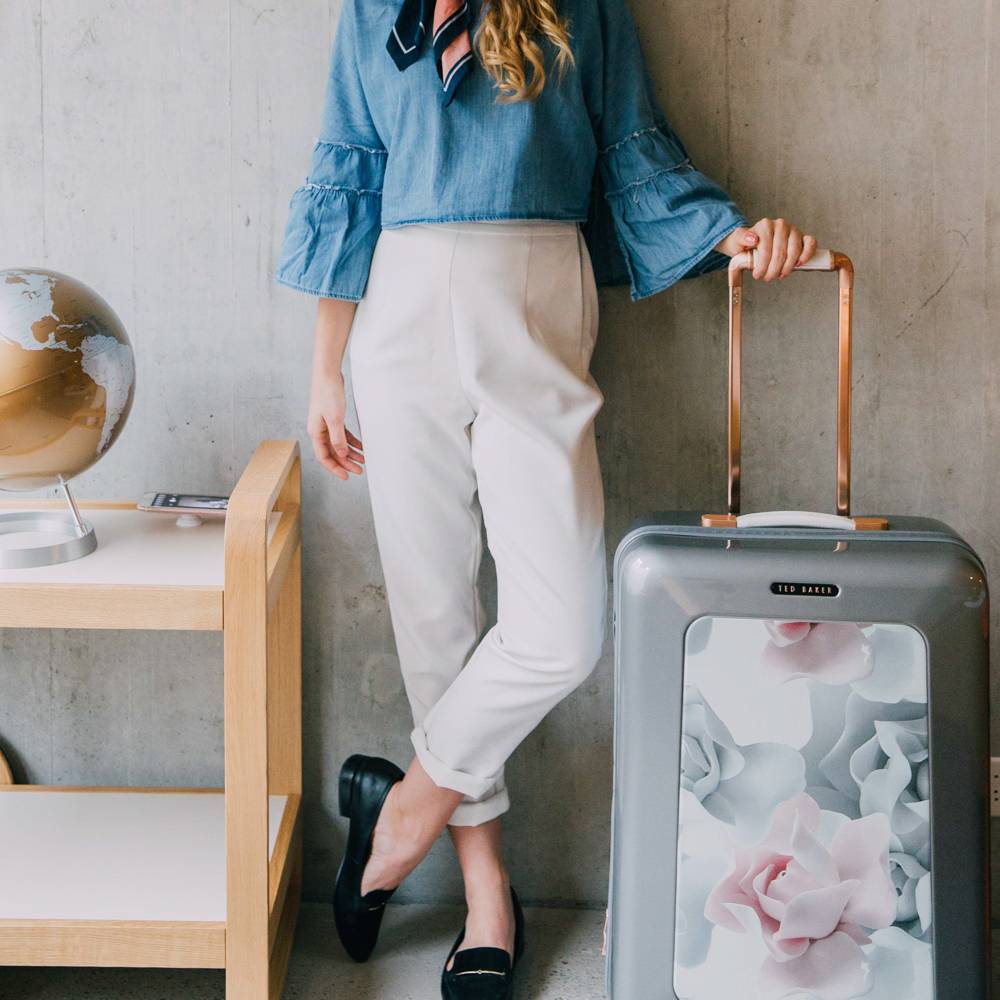 Which suitcase to go for?
With so many different types of suitcases on the market, it's hard to know which suitcase will do you the most justice. Speaking from personal experience, I've had many a disaster travelling with a soft suitcase.
After extensive research, I went with a hard-shelled suitcase from the Lojel Lumo collection. It is super light-weight, durable and easy to manoeuvre- ticking a lot of boxes for me! If you are on the suitcase hunt, Luggage Direct is a good place to search and compare different luggage brands.
Backpack
Pros- Forced to limit your packing, much more mobile, easier to store
Cons- A strain on your back, difficult to get on and off, restrictive in space/ weight you want to carry
Best for- Visiting many destinations, self-travel, staying in hostels
Which backpack to go for?
Unlike suitcase shopping, I would highly recommend selecting a backpack in an actual store so you can try the pack on. If you are going to use a backpack, its important to get one that fits you correctly and comfortably. You also want to consider what size and features on a pack are suitable for you. I recently found out Kathmandu have released a hybrid pack, the Terrane Adapt Pack, which can transform from a backpack into a wheeled trolley bag. I seriously wish I knew such a thing existed last time I was backpacking for three months! Having the versatility to wheel a pack through an airport but sling it on your back once you reach your destination is seriously ideal- call me lazy, but carrying a pack 24/7 can get pretty exhausting!
Step Two: Pack the Right Things
The Essentials
Now you've got your bag sorted, it's time to fill it with clothes to take on your winter adventures! The most logical way to pack is starting with the ABSOLUTE essentials (aka the warmest, most bulky items) and build from there.
Baselayers- Don't underestimate the power of layering up in the winter weather! Stick to materials such as merino wool as it will keep you the warmest and most comfortable. Outdoor brands such as Patagonia have an extensive range of baselayers to choose from.
Warm Coat- I would recommend going for a longer, slightly oversized coat in a neutral color such as the Delphine Coat from Mountain Designs. That way, you can easily layer up underneath.
Weatherproof Jacket– invest in a really good waterproof/ windproof jacket so you are ready to face the elements. I would recommend getting a high-quality one made of a material such as Gore-tex, the quality will make a massive difference.
Accessories
Winter clothing can be a little drab and boring, especially when practically has to trump aesthetics. Luckily, accessories such as colorful beanies, scarves and mittens and a cute pair of boots are the perfect way to make dressing for winter a little more fun (and keep you warmer in the process!)
Scarves- Not only are they great for dressing up an outfit, scarves can be super multi-purpose and make for a great blanket during transit!
Gloves- For keeping warm and adding a little class to an outfit, leather gloves (or vegan leather gloves) are the perfect go-to.
Beanie- Wearing a cute beanie or a stylish wool hat will keep you head warm AND can hide your bad hair day. Double-win.
Socks- 3-4 pairs of thick, woolen socks are an absolute essential to keep your feet cozy and warm.
Shoes
Shoes are always the heaviest and bulkiest items you'll need to pack, so make sure you carefully consider how many pairs you actually need.
For a winter trip, the most practical shoes you could wear are a pair of quality boots. Most the time, boots are easy to slip on and off (perfect for wearing through the airport), match virtually everything, super comfortable and will keep your feet warm and dry. Steve Madden or Windsor Smith are my top two picks for brands of boots.
Step Three: Pack Smart
Use Packing Cubes
Want to know the one travel accessory that has changed my life? Packing Cubes. Winter clothes can be especially bulky and quickly fill up a suitcase or backpack, meaning you have to pull everything out anytime you just need the sock tucked away at the bottom of your bag.
Buying different sized packing squares allows you to compartmentalize your clothing, shoes, underwear and gadgets, making everything so much easier to find. This basically forces you to be more organized when traveling!
Other Handy Packing Tips
Roll your clothes instead of folding them- it will save you so much space!
If you are packing a hat, stuff a scarf inside the middle of the hat and then pack around it
When packing a backpack, make sure weight is evenly distributed by packing the heaviest items in the middle and lighter items at the top and bottom to keep
Step Four: Pack Safe
Use locks on your bags
Once you've got your bags packed, I would highly recommend locking them up- it's always better to be safe than sorry. Make sure you use TSA locks on your check-in luggage. These are locks approved by Travel Sentry and can be opened by authorities using a master key. If you don't use TSA locks, authorities may well break your locks if they need to check your bags for any reason.
Insure your belongings
Now your bags are all locked up, there is only one step left to take- insure all your belongings! You never know what may get lost, stolen or broken during your winter adventures so its best to make sure you are covered before you leave (rather than living in regret).
Now, I think it's time for some magical winter adventures!
For more packing lists, read these next: