For six months I had been planning, dreaming and saving for a crazy, new adventure. I stopped for a second to blink, and suddenly I was on a plane flying to Denver, Colorado, ready to commence a two month discipleship training school with YWAM and then a three month outreach around the world (you can read more about it in detail here)! As I sat staring out the window of the airplane, I started to think for the first time about the magnitude of what I was about to do. I was leaving my family, friends, boyfriend and all the comforts of home behind for five months to head in to the total unknown. It felt a little like jumping off a ledge head first and not knowing exactly where I was going to land…
"The fearless are merely fearless. Those who act despite their fear are truly brave."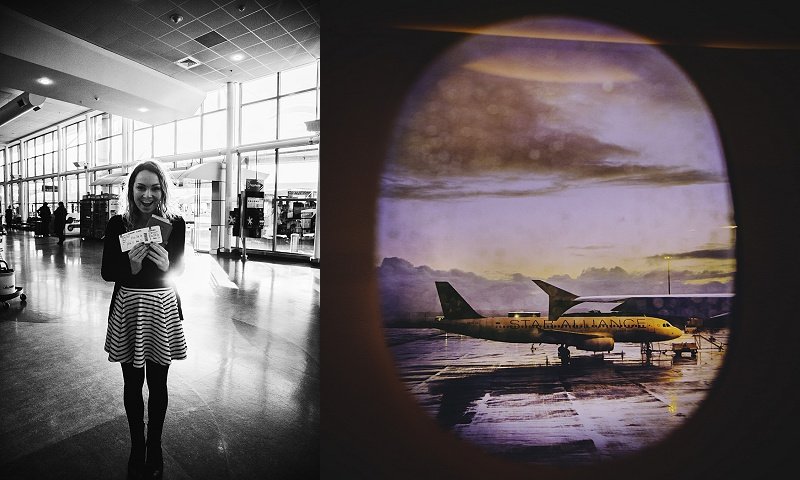 I would like to say that, besides my stomach doing nervous somersaults, it was smooth sailing ride to physically get to Denver, but that couldn't be further from reality. After a bumpy 13-hour flight from Brisbane, I arrived in LAX at 6am in a positively delusional state. After getting severely lost several times and weaving through security for a few hours, I made it to where my connecting flight was set to depart. I found myself a corner on the cold airport floor, and looking hilarious in my sleeping mask, attempted to pass a 10 hour layover with some light sleep.
After a few hours of lying on the ground, I spent a few more hours pacing the departures hall aimlessly, eagerly awaiting 3:30pm, the time I could look to board my flight. The clock finally struck 3, and I felt I had waited long enough. Despite my feebleness, I wandered through the airport to the departure screen, hardly waiting to set foot on that flight and make my way to Denver (aka a bed to sleep in). As I scanned the screen, up and down, my eyes finally fell on flight  to Denver…. Followed by those haunting illuminated words: CANCELLED. Yes, I had just waiting for ten hours in the airport, and the only cancelled flight on the screen was my own. I lined up for what felt like hours at customer services, and as it turned out, every flight that night going to the same destination had been taken. My only option was a night in LA and a flight the next day.
Despite my initial frustration, it turned to be a blessing in disguise (couldn't complain about a king-sized bed and room service). The next day I woke up early, devoured a breakfast too massive for my stomach (my first experience of deceptively massive American portions), and headed down to the airport with MORE than enough time before my flight.. After all, I didn't want to be anywhere close to missing this one! As I check in I'm told my flight has been delayed by an hour. Typical. The next three times I check the board, my flight has been pushed further and further in to the afternoon. The moment I finally boarded that aircraft was nothing short of a victory.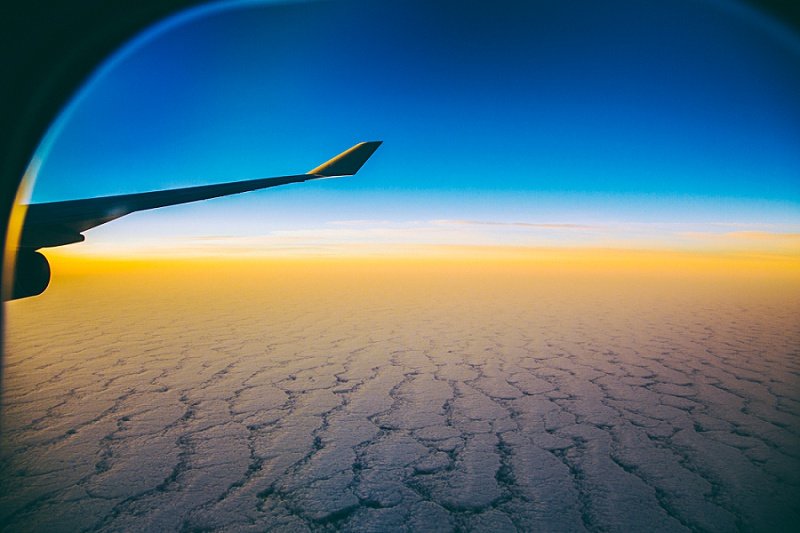 I thought that would be all the drama of delays that I could experience in such a short space of time, but it didn't end there. Once getting to Denver, finding both my SIM cards didn't work and not being able to contact the people picking me up, I lugged my heavy bags around this unfamiliar airport for about an hour before finally bumping in to my saving graces. As we sat down to grab a drink before leaving the airport, my iPhone suddenly made a super strange, unfamiliar noise… An emergency alert of a Tornado in the area pops up on the screen, followed shortly by an announcement over the airport loud speaker telling is to evacuate to the Tornado Shelter. I had almost laugh to myself when I had walked in to the airport and seen a sign for the Tornado Shelter, and now I was using it! I'm glad at that point I was still delusional from all the travel, so I wasn't even in my right mind to panic. We headed down to the bunker for an hour of waiting to be transported to the Oz… Thinking I was going to the next one following the Yellow Brick Road. Well, fortunately/ unfortunately that didn't happen, and after over 48 hours in transit, I finally made it to the YWAM base in one piece!
To very briefly update you on where I am/ what I am doing… I am currently living at the YWAM base in Arvada (about 20 minutes from Downtown Denver). I share a dorm with seven other lovely girls, who have quickly become surrogate sisters to me! Each week day we have classes with different speakers, learning about and experiencing God in all kinds of amazing ways. I've learnt so much already, I feel like my perspective on life  has been totally transformed! Plus, I've met so many fantastic, genuine, loving individuals here. Its been a privilege getting to know so many world-changers!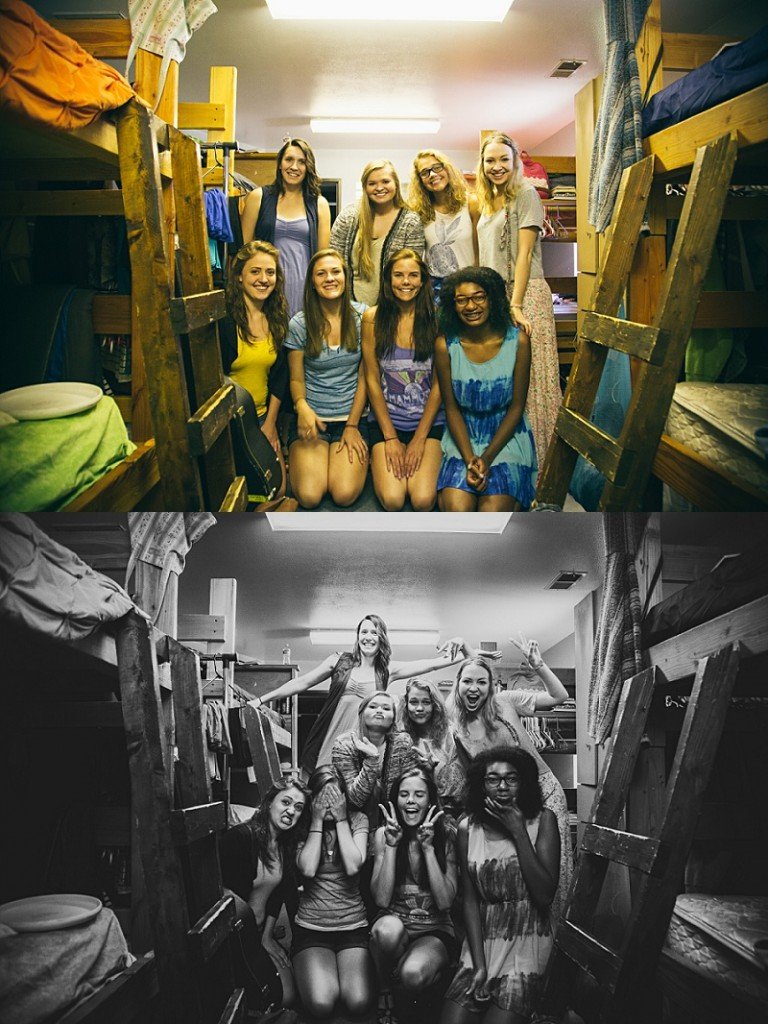 Every weekend I've got to go out and explore more of the beautiful state of Colorado…  No matter where you walk or drive in this place, you are always greeted by the most majestic mountains that are just dominating the horizon! I can't wait to share with y'all (sorry, I just have to say it to fit in with all the Americans) more of my adventures in the mountains, already I've been treated with some pretty divine sights.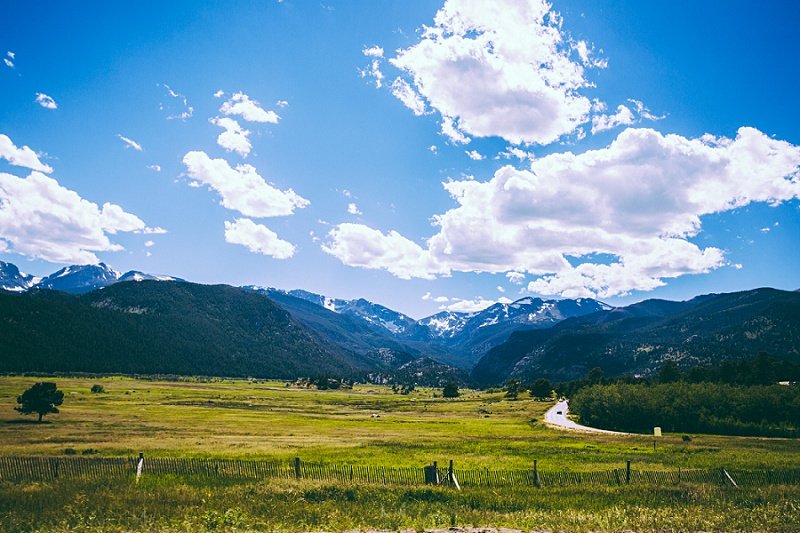 In other exciting news, on the 16th of August I'll be leaving for a 3-month outreach around the world… And I've finally got a confirmed itinerary! So excited to find out I will be visiting the following six countries: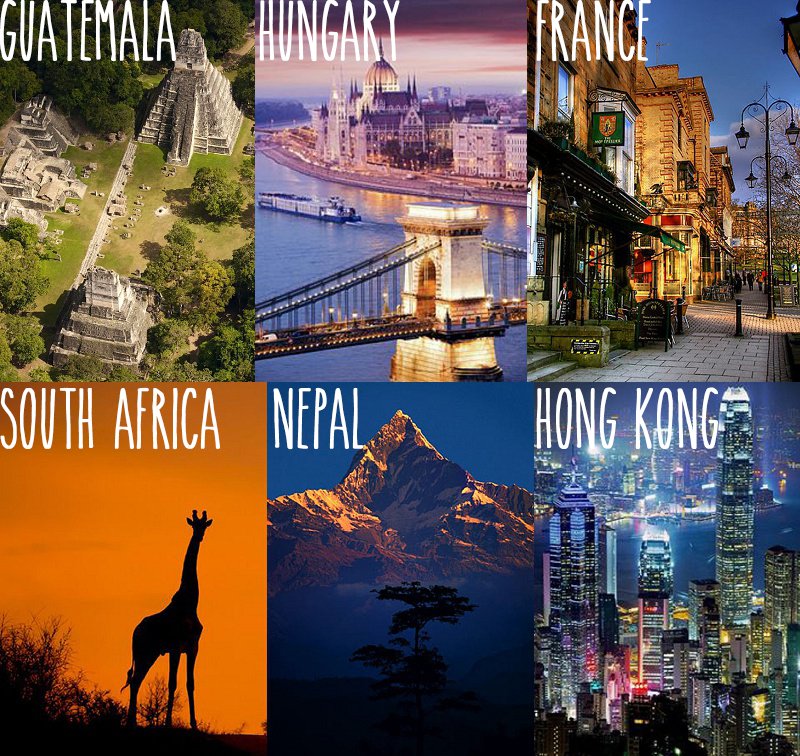 Between the socializing, assignmenting, adventuring and (lack of) sleeping, I've been a little slow with my blogging… So please forgive me for my absence in the bloggersphere, and also for the random state of this catch-up post (which could probably go on and on forever with everything that has been happening)!
I am beyond excited for what is happening right now and also for what is coming up, and cant wait to share my journey with all of you over the coming months!
N x