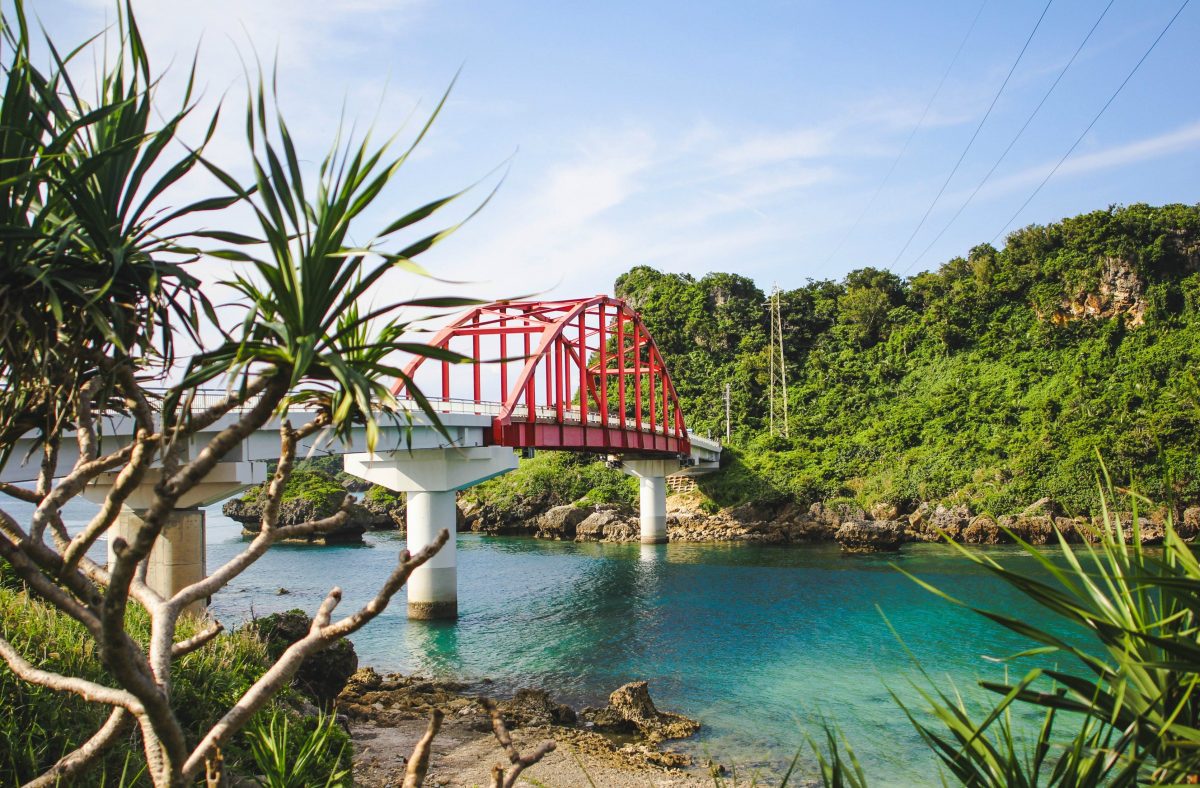 One would think that the more I travel, the quicker I would be able to get through my travel bucket-list. Yet, quite opposite seems to occur. Every time I go to a new country, fellow travellers and locals bombard me with suggestions of places I simply "HAVE to visit", and the list ends up growing ten-fold.
Whilst on a visit to Japan a couple of years ago, this is exactly what happened. I naively thought that two weeks was enough to thoroughly explore and experience everything the country had to offer. Of course, on arrival, I learnt about all the cool places to visit in Japan that weren't on my itinerary. There was one place, in particular, that seemed to keep popping up.
Now, I don't normally post about places I have yet to visit, but after hearing so many recommendations, I couldn't help but look into the taste of paradise that was described to me as Okinawa. After consulting with some local experts and watching the video below, I thought I would share with you why this subtropical stretch of islands south of the Japanese mainland is high on my bucket list (and why it should be on yours as well)!
5 REASONS TO PUT OKINAWA ON YOUR BUCKETLIST:
The gorgeous beaches and year-round warm weather
There is a reason why Okinawa is known as the Hawaii of Japan. With its endless blue skies, glittering white sand beaches and exotic marine life, Okinawa is a top destination for divers, beach-goers, and all those who crave the wide expanse of the ocean after being cooped up in a city for too long. As a bonus, unlike the rest of Japan, Okinawa has a sub-tropical climate and remains at a warm temperature all year round. Even in winter, the temperature sits at a balmy 15-20°C, which may not quite be swimming temperature, but it is definitely warm enough to enjoy lovely strolls along the beach. Some key spots for snorkelling, diving, and lounging on the beach include Miyako Island (especially the gorgeous Sunayama beach), the easily accessible Kouri island (which has a 2km long bridge across the sea to the island offering fantastic views of the turquoise water), and the Kerama Islands, which are located on a coral reef and boast an incredible marine life, which includes a breeding ground for humpback whales and grazing sea turtles.
The fascinating history and culture
With its central location between Taiwan and Japan, Okinawa has been influenced by many different cultures. This is reflected in several aspects of society including the cuisine, which has strong Taiwanese influences, and the music, which is a unique blend of classic Okinawan instruments and American jazz or rock. It is also especially notable in the architecture, as epitomised in Shuri castle, which, with its red lacquer and decorative styles similar to the Forbidden City, is a must-see on a visit to Okinawa. While you're there visit the nearby Shikinaen Royal Garden, which, with its Okinawan wooden palaces and elegant landscape garden, is an ideal spot for a tranquil stroll through the grounds. Sefa-Utaki is another captivating gem well worth the visit. It is a sacred sanctuary once known as a spiritual centre for the region, formed from natural rock formations and situated on a heavily forested hillside. While Okinawa has been influenced by other countries, it still retains its own distinct culture and customs, and is an exciting place to visit to enjoy a different cultural experience from mainland Japan.
Adventuring off-the-beaten path
One of the best ways to get to know a new place is to get off the beaten path. Okinawa provides ample opportunity for those of us who like to do a little exploring. From zip lining through lush greenery at Forest Adventure Park or across the sea from the Sheraton Okinawa Sunmarina Resort, to exploring the tangled jungle and bizarrely formed lava blocks of Daisekirinzan, Okinawa is a great place to immerse oneself in widely varying habitats. If you're craving a hike, try Yakushima's cedar-tree covered craggy mountains, or if you love chasing sunsets, Capes Zanpa and Manzano provide excellent views overlooking the ocean from the top of ragged cliff tops.
The epic festivals
One thing's for sure, Japan sure knows how to celebrate the change in seasons! As Okinawa is renowned throughout Japan for its festivals, I cannot wait to experience the kaleidoscope of colours, scents, and flavours that any of the many festivals provide. To add to its allure, Okinawa throws festivals all year round. In springtime, one can get lost in a field of sunflowers, azaleas, and lilies during one of the many flower festivals, or gaze at a night sky dazzling with fireworks for the Ryuku Kaiensai Fireworks Festival. In summer, the Tedako Festival offers a taste of Okinawan heritage with re-enactments of historical and mythical events, competitions, and fireworks. In autumn the name of the festival says it all with the Naha Tug-of-War Festival, which boasts the largest tug of war competition in the world, with tens of thousands of people coming together in the capital of Okinawa to tug on a giant, 40 ton rope. And finally in winter, the romantic in all of us can bloom amidst a cherry blossom orchard or a village lit up by lanterns for the Cherry Blossom Festival or the Ryukyu Lantern Festival.
The delicious cuisine *drools*
Okinawa is world-renowned for the longevity of its inhabitants, a fact often attributed to its cuisine. Made up of highly nutritious, fresh ingredients and largely free from processed foods, Okinawan food is packed full of flavour and variety. Okinawa's historical divergence from mainland Japan in combination with its location as situated near to China and Southeast Asia has led to Okinawa developing its own unique cuisine. To get a taste of everyday life, try going to Makishi public market to browse Okinawan delicacies with the locals, or hit up Kokusaidori Yataimura, a village dedicated entirely to street food. If you'd rather enjoy dining in a restaurant with a view, head to Ufuya, a 100-year-old reconstructed historical house with a lush landscaped-garden view, famous for their Okinawan soba noodles, or visit Yachimun Kissa, a café located in the mountains which sells hirayachi (Okinawan savoury crepes) and freshly squeezed acerola or citrus depressa juice. If you're keen on trying Okinawa's signature dish, give goya champuru a go. Champuru means 'something mixed', appropriate for a dish that so well reflects the region's cultural influences. Made up of goya (a bitter gourd) stir-fried up with tofu, pork, and eggs, the dish is bursting with an array of flavours- from bitter and salty to sweet. Finally, if you're in the mood for a sweet treat, try sata andagi, a sweet, deep-fried bun similar to donuts, and the perfect treat to sustain you while wandering through street markets.
I'd love to hear from those of you who have been to Okinawa. Let me know if you've visited in the comments below and if have any further recommendations of things to do/ see whilst there!
PS. Big thanks to Laura from Little Island Takara for providing photos & inside scoop on Okinawa- check out her blog to find out more about life as an expat on these stunning archipelagos!
This post has been presented by Be.Okinawa, but as always, all thoughts and opinions are my own.
Like this article on Okinawa? Pin it!