This post will tell you everything you need to know about taking a Spanish course at Salamanca University in Spain.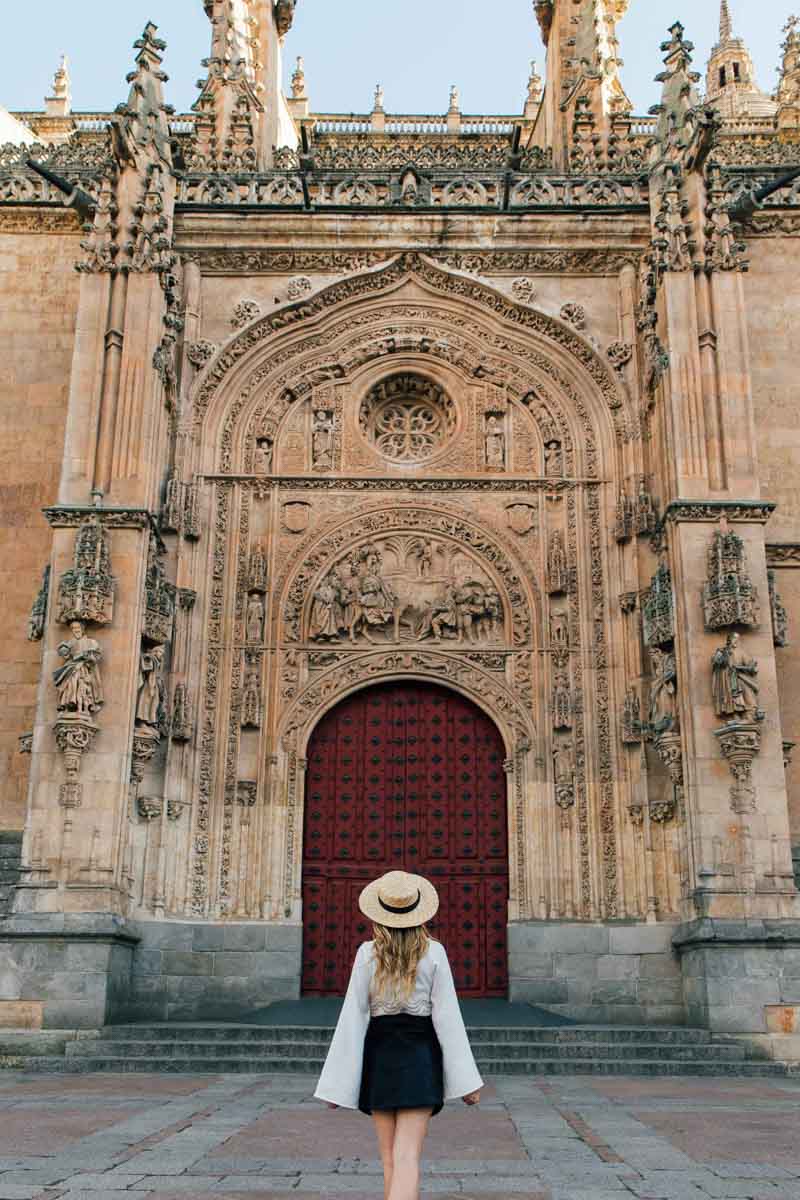 Learning Spanish is something I had wanted to do for a very long time. After seeing little progress from my nightly Duolingo sessions, I realized I was going to need a more immersive approach. So, I decided to google "the best places to learn Spanish".
The name Salamanca kept popping up. Upon further research, I found Salamanca was home to the oldest university in Spain, it seemed to be a very popular place to learn Spanish.
Before I knew what I was doing, I had signed myself up for a month-long beginner's Spanish course at Salamanca University. Honestly, it was one of the best decisions I ever made. I came away with lifelong friends, fabulous memories and a basic grip on the Spanish language!
If you've ever considered doing a Spanish course in Salamanca, here is everything you need to know!
Why choose Salamanca to take a Spanish course?
It seemed unanimous that central Spain is one of the best places to learn the language. This is due to the fact that the region has one of the most universal dialects and accents.
Salamanca University was founded back in 1218, making it one of the oldest universities in Europe. It is also the top-ranked university in Spain. Known for its Spanish courses for non-native speakers, it attracts over two thousand international students a year.
Academics aside, Salamanca is a fabulous town to be based. Located just two hours away from Madrid, the town is easy to get around, pretty affordable and offers plenty to do for students.
How do you sign up for a Spanish course at Salamanca?
To sign up for a Spanish course, you can find out all the information you need to know through the Salamanca University website.
The University offers year-round Spanish courses for varying durations of time. This means you can sign up for as little as two weeks or as long as a year. You can then decide whether you want to do 3, 4 or 5 hours of Spanish classes per day.
When you arrive at the University, you take a placement test to determine what level you are at and you are put into classes accordingly.
How are the Spanish classes taught?
The classes are completely immersive, meaning the tutors teach everything in Spanish. While this was an initial shock to the system, it didn't take as long as I thought it would to adapt to.
It was remarkable the way our tutors could communicate with us without using any English! I can now see the benefit of immersion as it is the quickest way to learn how to listen and understand a new language.
Working with Spanish language tutors is immensely helpful for learning the language. Having structured lessons and guidance on specific areas of the language really accelerates the learning process.
Was the Spanish course worth it?
The experience was definitely worth it. After a month of an intensive 80 hours of Spanish classes, I managed to walk away with a basic grasp of the language. I am now able to read, write and understand Spanish at a beginner level… Speaking, on the other hand, is a whole different story!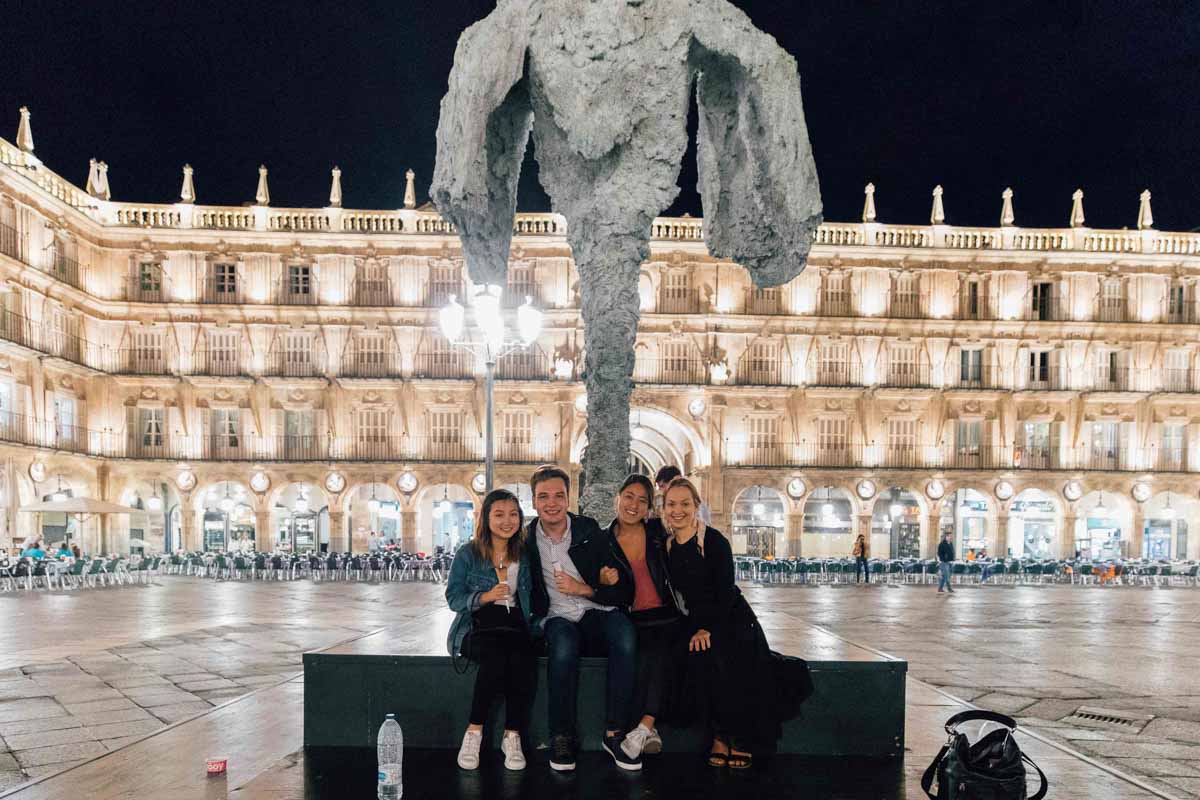 What are the accommodation options in Salamanca?
1. Campus Residence
Staying at a campus residence is one of the best ways to feel immersed in true university life. This is because you will be surrounded by local students and not just internationals! There are four different halls available for International students, all within walking distance of the University.
You can opt for either a shared room or a private room, all furnished and equipped with the necessities. Three of the halls offer catering options, and one hall offers kitchen access so you can cook your own meals (this is the option I went for!)
2. Home Stay
If you want a complete cultural immersion, homestay is the way to go. Boarding with a local Salamancan family is certainly the best way to throw yourself into the deep end.
Most families only speak Spanish, which offers the perfect opportunity to practice your language skills. On the downside, doing a homestay means you won't get as much interaction with students your own age.
3. Apartment or Airbnb
The other option is finding either a private or shared student apartment, or renting a condo to stay in. You can look on Airbnb or you can sign up for a shared apartment through the University website.
Getting a shared apartment is certainly the most economical option. It also has the possibly of being the best way to meet and interact with fellow students!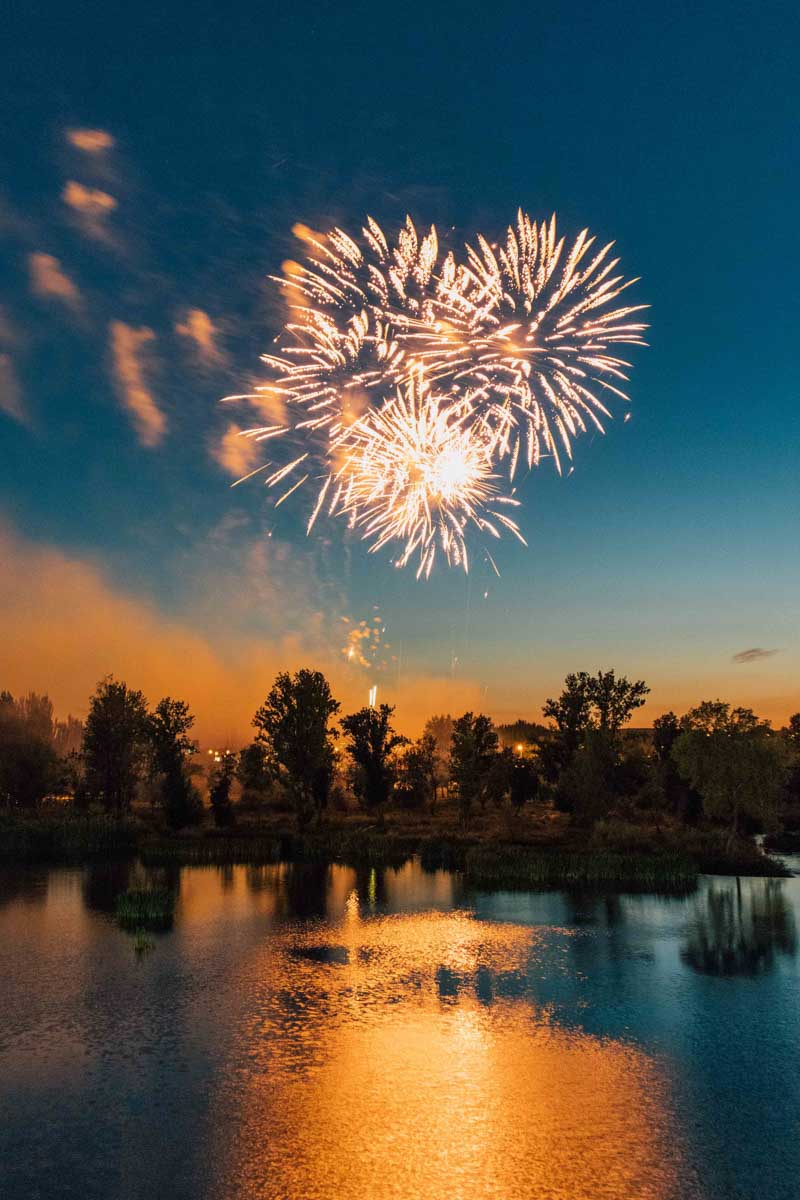 What is it like to live in Salamanca?
Salamanca is host to a range of amazing restaurants, cafes, bars and clubs. Being a student city, the place is ALWAYS abuzz. Every night of the week there will be party going on somewhere!
If you are not familiar with the Spanish way of life, they run to a very different schedule to the rest of the world. Breakfast is eaten late and generally consists of a quick coffee and churro. Lunch is eaten between 2pm and 3pm, and dinner from 9pm onwards.
Besides the strange meal times, the Spaniards' sleep schedule is probably the hardest thing to get used to. Between 2pm and 5pm, everything shuts down as everyone goes home for a siesta. Everything then opens up again, and most people will stay up late into the evening- even children.
If you're heading out to a party, don't expect to head out until 12am. As for getting home…. 5am is a pretty standard time to be in bed! When you've got Spanish classes to attend the next morning, this can take some getting used to…
Additional Resources for Learning Spanish
If you can't simply jet off to a Spanish-speaking country in order to learn the language, rest assured there are other methods for teaching yourself Español! Here are a couple of resources I've found particularly useful:
1. The Michel Thomas Method
The Michel Thomas Method is one of the most unique and effective ways of learning a language that I have come across. It is taught in a way where you don't need to write anything down, memorize anything or go through painful textbooks.
This method is the ultimate way to learn a language if linguistics aren't your thing. You can download an app and listen to modules on your phone. They aren't cheap, but if you are keen to start learning Spanish in a completely new way, it is worth the investment.
2. Duolingo
Duolingo is a great free phone app that is perfect for learning Spanish on the go. Although it might not teach you how to string a normal sentence together, it is a handy, interactive way of broadening your Spanish vocabulary.
3. Rosetta Stone
Rosetta Stone is the latest tool I have been trialing in order to improve my Spanish. It is the world's first immersive language learning software, meaning it is super interactive and works for all different styles of learning.
You can get a monthly subscription to the service, which is worth the investment if you are committed to learning Spanish. To be honest, it is probably is probably the next best thing to jetting off to a Spanish-speaking country for language lessons!
4. Spanish Netflix Shows
A great way to improve your language skills is through watching TV shows in Spanish with English subtitles or vice versa. Some of my favorite Spanish shows to watch include Las Chicas De Cable, Velvet and Narcos. What better way to justify Netflix binging?! It's educational!
5. Coffee Break Spanish
This fantastic free Spanish podcast was actually the first way I started to learn Spanish. Each episode takes you through a range of useful, everyday vocabulary in an easy-to-follow manner. The podcast has been going since 2008 so you will find plenty of material to get through. To be honest, the presenter's delightful Scottish accent is reason alone to take a listen!
For more Spanish travel, read these next:
Enjoyed this post on Spanish Courses in Salamanca? Pin for later!