Travelling is life-changing in an abundance of ways. It has the power to broaden your horizons, open your mind, take you out of your comfort zone- and that is only just the beginning. I am sure if you are following my travel blog and reading this post, then you are probably a travel-fanatic yourself and have experienced most of these things first-hand.
However, travel does have a MAJOR downside. The biggest struggle I face when travelling is the fact I can't bring all my loved ones with me. Unfortunately, it seems they won't all fit into my suitcase at once… I mean, airlines should really look at increasing their weight limits.
Being away from friends and family for long periods of time is really tough. I have honestly lost count of the number of weddings, birthday parties and graduations I've missed due to being overseas, not to mention the unique experiences I've had travelling, which my heart yearned to share with the people I love.
It doesn't stop with the people I have to leave at home. One of both the best and worst parts of travelling is meeting so many incredible people along the way. Why? Because every time someone from a new corner of the world comes into my life, I leave a little piece of my heart with them. And now it seems my heart is scattered all over the globe.
Meeting up in Copenhagen with Mana, a beautiful girl I met in Japan!
Thankfully, it's not all doom and gloom. These days, staying connected to friends and family is FAR easier than it ever has been, particularly with apps such as Messenger. Even when I am thousands of miles away from family and friends, knowing I can message or video chat with them at any given time makes the distance feel so much closer.
The holiday season tends to be when we can really feel the absence of our nearest and dearest. Last year was my first ever cold Christmas, and everything about it was magical- exploring incredible European Christmas markets, drinking mugs of mulled wine in front of the fireplace, being able to wear an ugly Christmas sweater without dying in the heat. However, amongst all the magic, one crucial element was missing- I was on the other side of the world from my immediate family for the very first time. Although it was super tough being away from my holiday squad, they literally video called me into their Christmas meal and it made me feel so much better.
Whether you are spending this holiday season at home or overseas, here are a few ways you can use Messenger to keep you connected to your loved ones during the holiday season:
1. Group video chat with the fam
Video chat has got to be one of the greatest things that technology enables us to do. I have an adorable 2-year-old niece, and it has been so hard being apart from her as she grows up. Nothing brings me more joy than hopping on video chat on Messenger and getting to see her squishy little face on my phone screen! The cool thing about Messenger is it allows you to group video chat with up 50 people, meaning you can get your whole family or friendship group together at once!
2. Get into the festive fun of the season with Holiday Art
Can one share a photo or video these days without adding a silly effect, stickers or frame? I think not. I've introduced my 2-year-old niece and my 85-year-old grandma to Messenger's holiday effects and it seems to bring them both an equal amount of joy. I mean, how can you not find turning your face into a reindeer hysterically entertaining?
3. Do some last minute shopping
If you are an avid multi-tasker like me, read on… Because you can now do your Christmas shopping through bots for Messenger! This is not a drill. You can literally catch up with your mum on Messenger and buy her Christmas present at the SAME TIME! If you are wondering how it works, a range of brands like ASOS, L'Oréal and Marks & Spencer have bots that allow you to find and order gifts through the app. To find more bots, under the Home icon, you'll see a search bar at the top. Tap it and search away!
4. Share holiday playlists
Is anyone else the type of person who starts playing Christmas tunes incessantly the moment December 1st comes around? It brings me great joy to know that I can annoy (I mean, delight) my friends and family with Christmas playlists both in person and through sharing them using the Spotify bot. Tis the season to be jolly!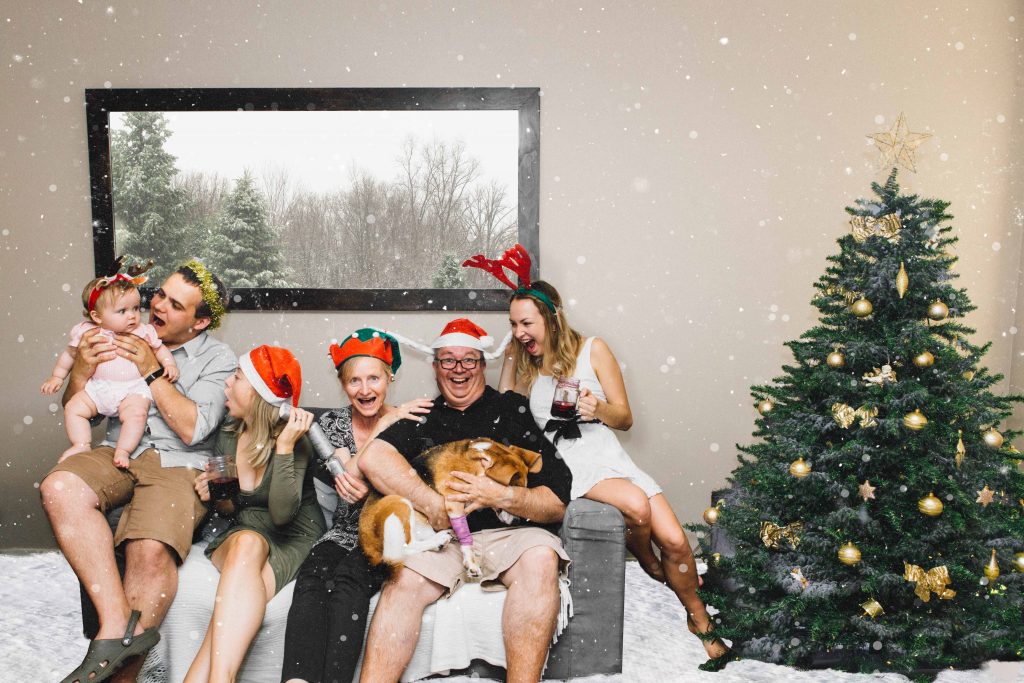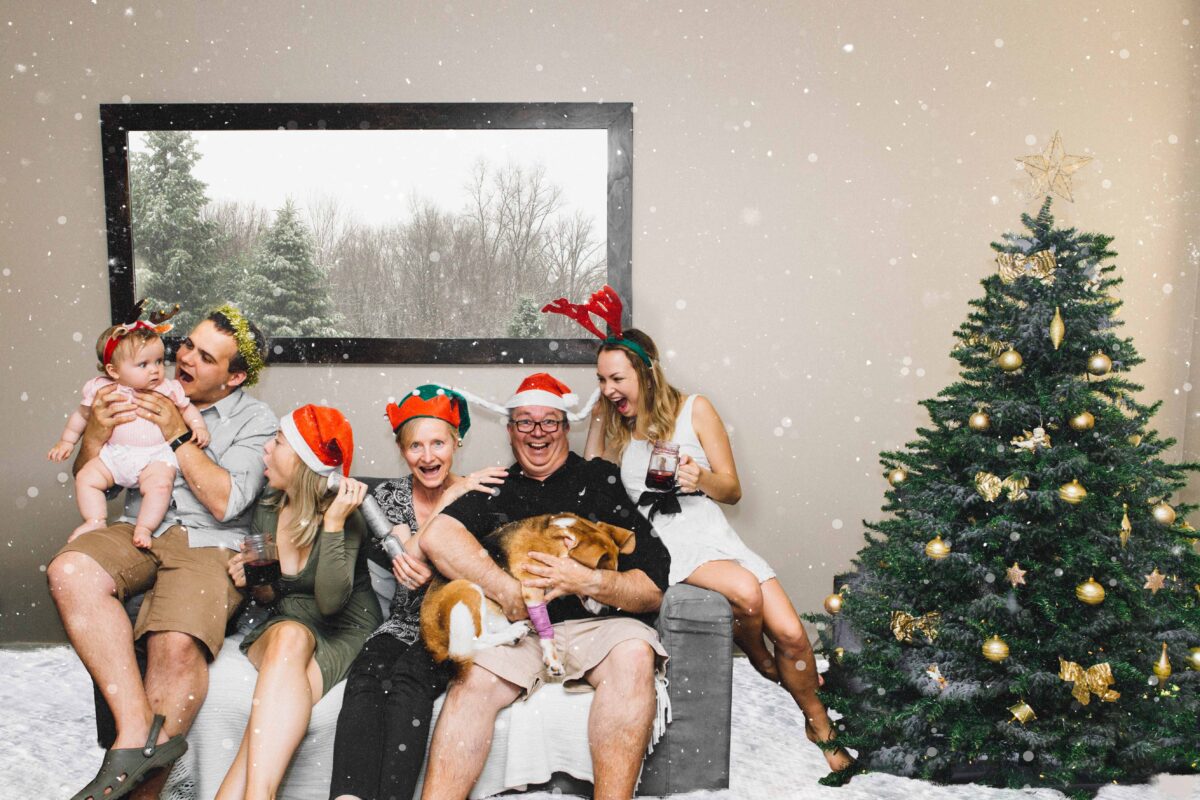 Amongst all the twinkling fairy lights, corny carols, dorky Christmas sweaters and packed-out shopping malls, I hope we can all take a step back this Christmas to remember what is truly important at this time of the year. For me, this is being grateful for all the blessings in my life, appreciating my nearest and dearest and celebrating the birth of the saviour of the world!
MERRY CHRISTMAS EVERYONE!
This post was sponsored by Messenger, but as always, all opinions remain my own ?