Looking for the BEST brunch in Auckland for 2022? Here is a round-up of 16 top brunch cafes in Auckland, each serving up some of the best food and coffee this city has to offer!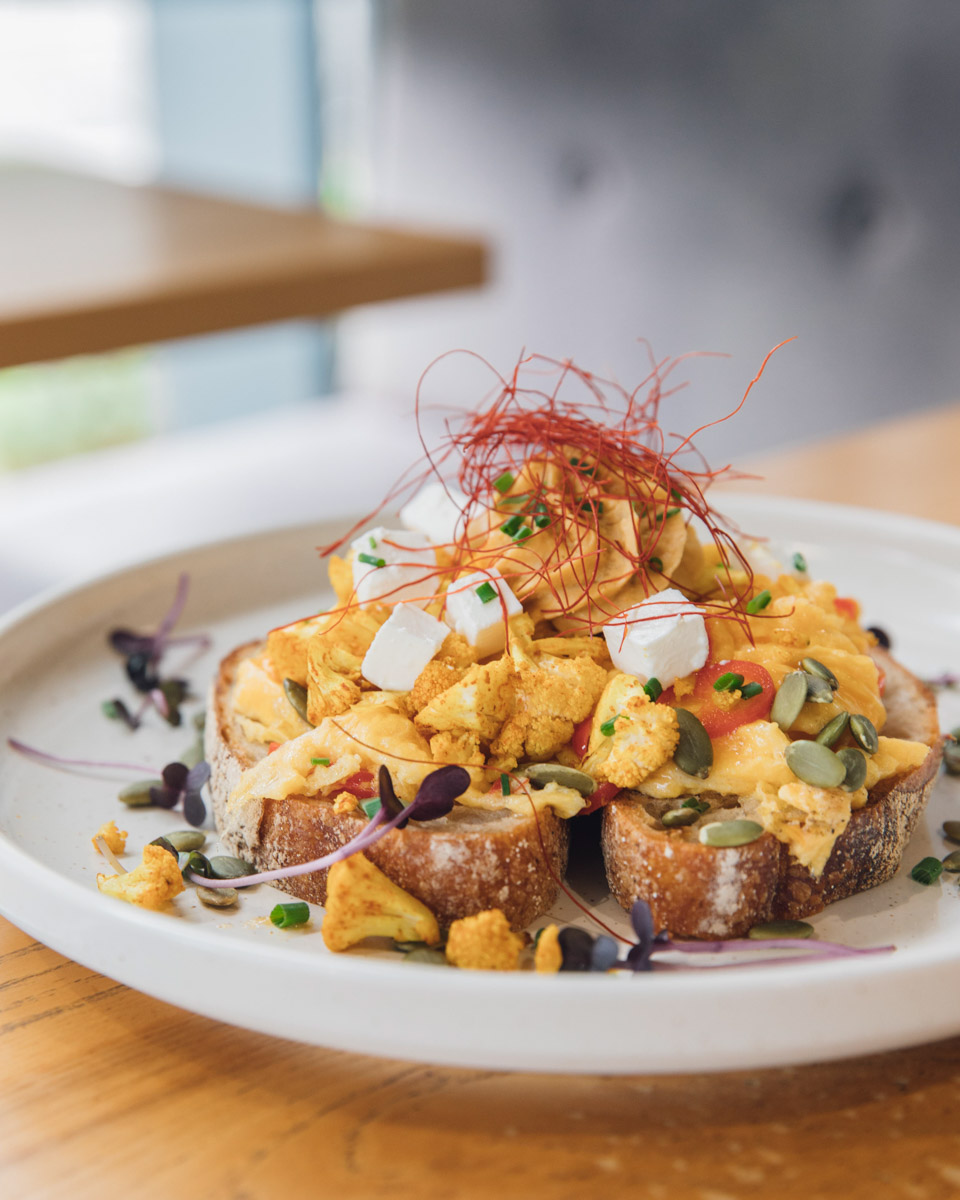 Disclosure: This post contains affiliate links, which means I make a small commission at no extra cost to you if you kindly choose to book via my links!
There is no denying that Auckland has one of the BEST brunch scenes in the world. You'll find an endless number of top-notch cafes in just about every corner of this city. When it comes to choosing a spot for breakfast for in Auckland, you are absolutely spoilt for choice.
Let's be honest- sometimes having too much choice can be a curse. With such an extensive number of cafes, how does one ever actually decide where to go for brunch in Auckland?
Through the past 8 years of living in New Zealand's biggest city, I have been on a relentless mission to seek out the very best brunch spots Auckland has to offer. To help you with your next brunch decision, I've compiled my top Auckland cafes into a handy list for you to work your way through. I've even included what you should order at each cafe! You're welcome.
1. Honey Bones: Best Overall Brunch in Auckland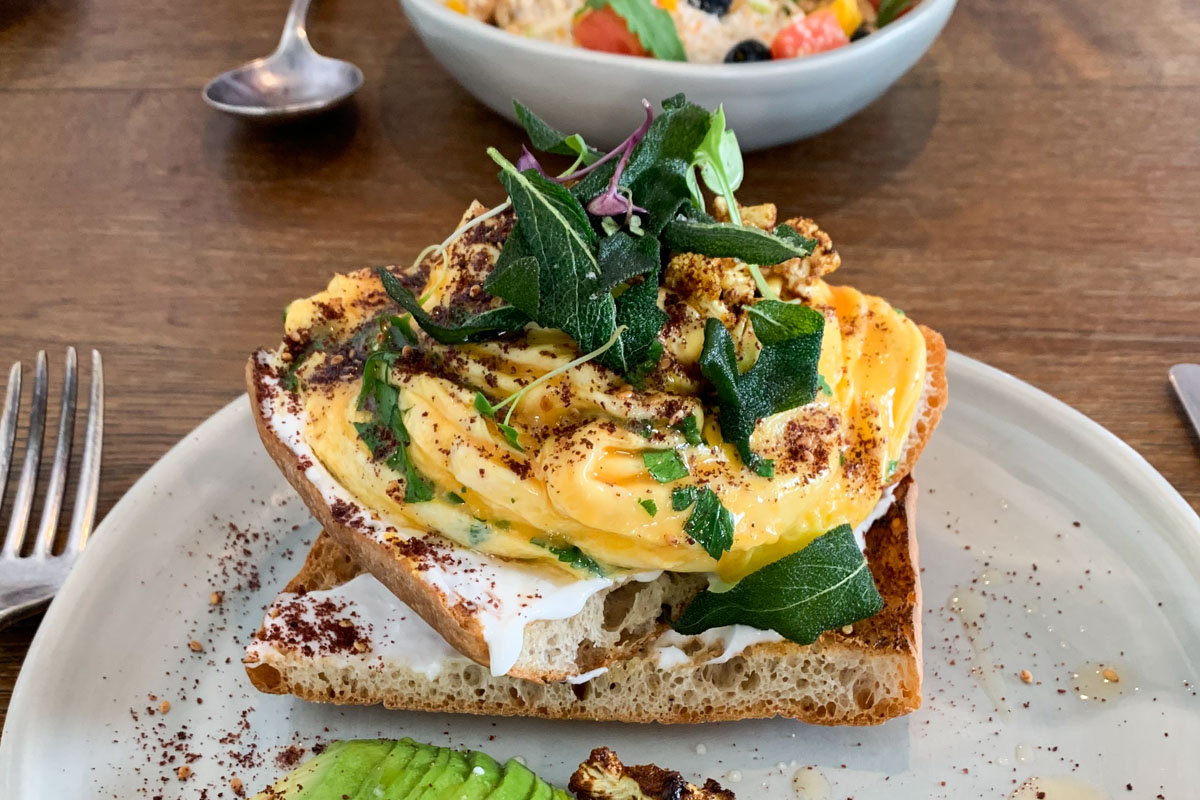 Taking the number one spot for the BEST brunch in Auckland is Grey Lynn cafe, Honey Bones. This unassuming cafe is consistently serving up an outstanding selection of inventive Middle Eastern-inspired breakfast and lunch dishes. If you're lucky enough to nab a seat, you're in for a real brunch treat!
Best brunch dish to order: If you think smashed avocado is good, wait till you try the Honey Bones smashed pumpkin. Paired with whipped feta, candied walnuts and crispy kale, it has got to be one of the best brunch dishes in Auckland. The Istanbul scrambled on Turkish pide is another must-try Brunch dish. The curried cauliflower, whipped feta and za'atar elevated the humble scrambled egg to a new level.
Address: 480 Richmond Road, Grey Lynn
2. Ozone Coffee Roasters: Best Dog-Friendly Brunch Cafe in Auckland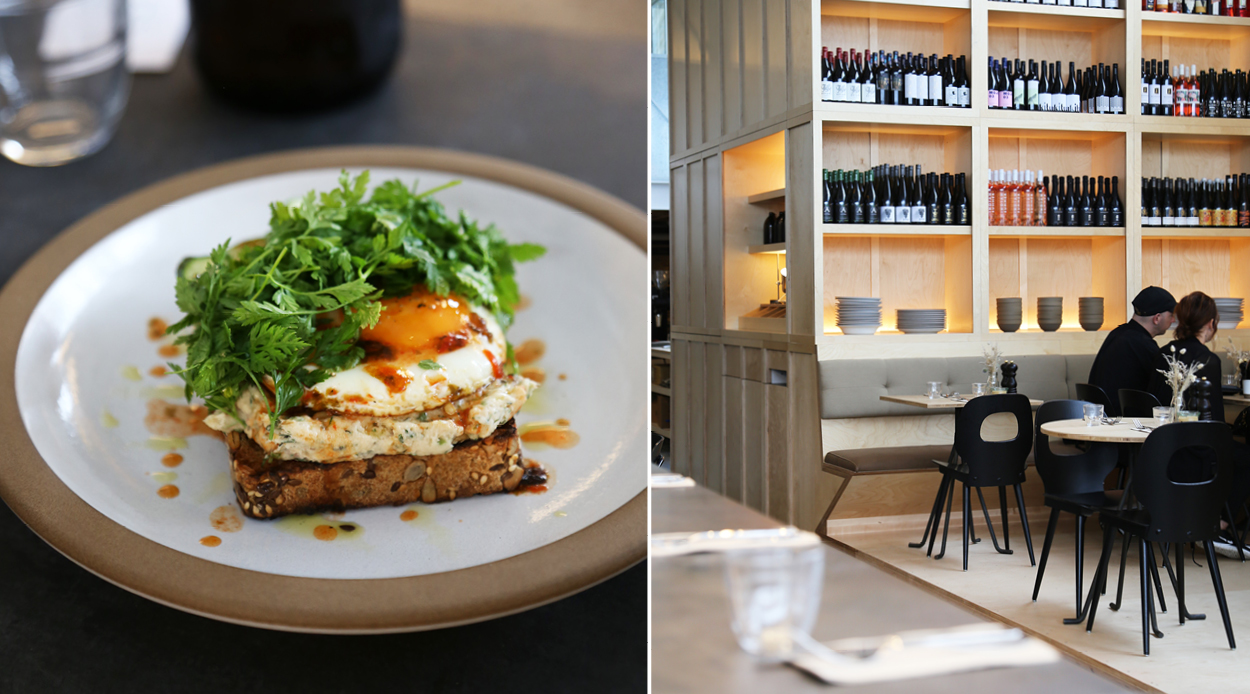 If you're looking for the best dog-friendly Brunch in Auckland, look no further. Not only does Ozone Coffee Roaster stock cafes across Auckland with their speciality beans, they also have their own dedicated cafe as part of the roastery. Here, you'll find Ozone's fabulous coffee alongside an ever-changing menu of dishes, which focuses on sustainable and seasonal produce!
Best brunch dish to order: Their gluten-free pancakes in seasonally-changing flavours are consistently up there with the best pancakes in Auckland. Another staple of the Ozone brunch menu is the signature Eggs Benny. Served with decadent bubble 'n' squeak cakes, hollandaise and a choice of salmon, bacon or halloumi, it's a real crowd-pleaser.
Address: 18 Westmoreland Street West, Grey Lynn
3. Williams Eatery: Best Brunch in Central Auckland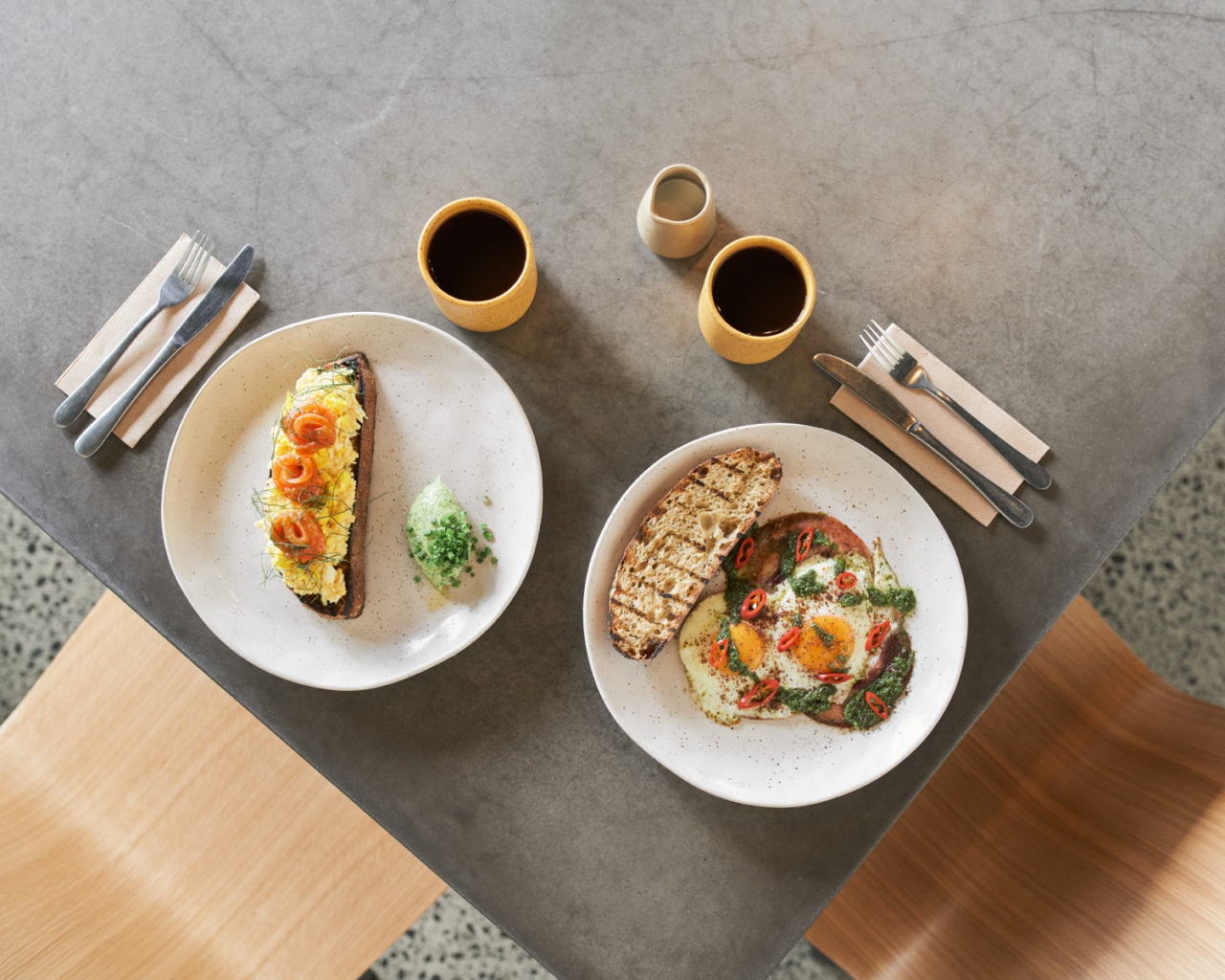 Located in the hip Wynard Quarter, Williams is a hip, all-day eatery serving up delicious food in Auckland for both breakfast and lunch. The space is modern and stripped back, and the menu is innovative and refined. The food is a true fusion of cuisines, with mainly Middle Eastern and South-East Asian ingredients featuring in the dishes.
Best brunch dishes to order: The rotating pita at Williams is always been a highlight of the menu. Homemade, fluffy pita bread is topped with various delights such as longgansia sausage or burrata. After brunch, make sure you try the tahini chocolate chip cookies– they are considered some of the best cookies in Auckland.
Address: g03/85 Daldy Street, Auckland CBD
4. Amano: Best All-day Eatery in Auckland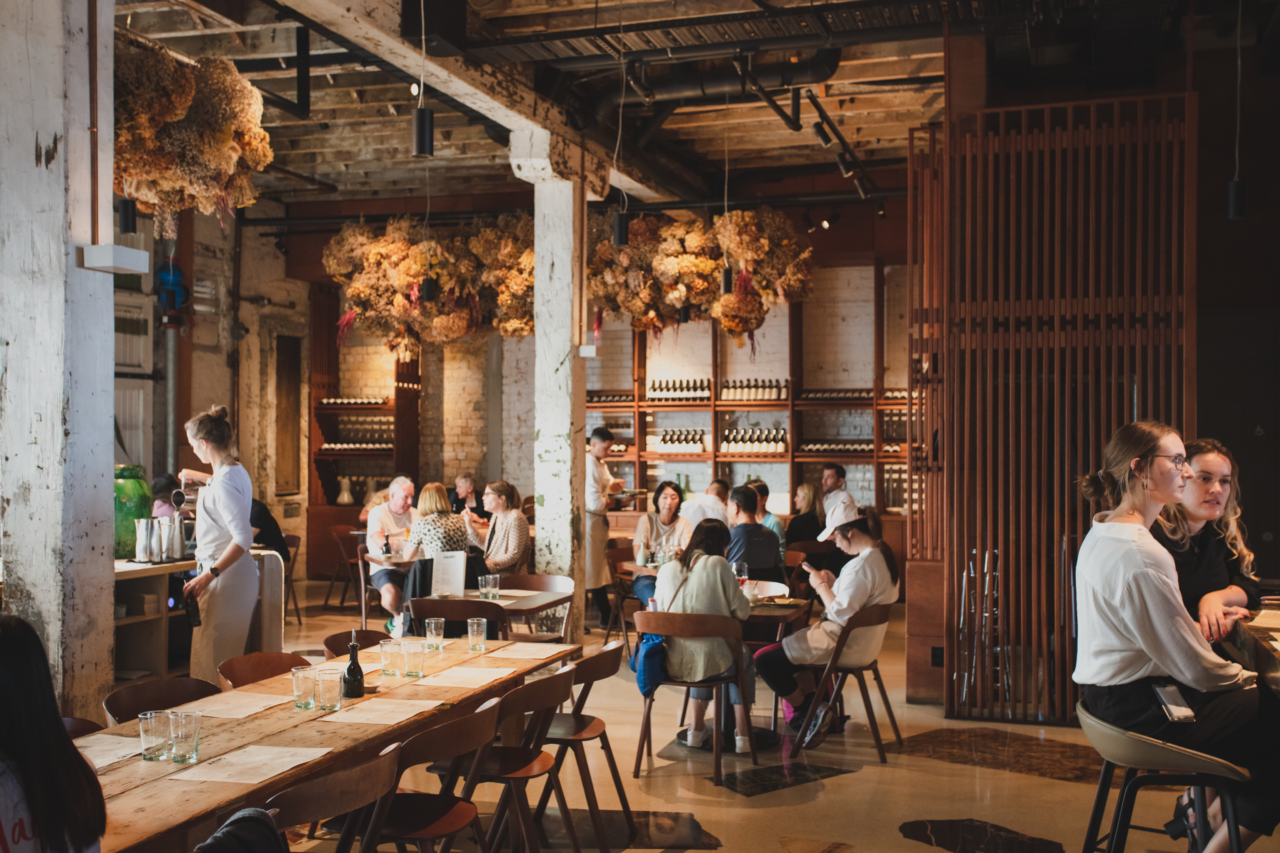 Amano, an all-day Italian-inspired eatery and bakery, is one of the most popular brunch spots in Auckland- for good reason. Here, you can grab breakfast on the go from the bakery section. They offer a mouth-watering selection breakfast sandwiches as well as some truly delectable pastries. If you opt to dine in, the brunch menu offers luxurious dishes featuring seasonal produce. Make sure you also visit for lunch/ dinner to try some of the best pasta in Auckland!
Best brunch dishes to order: On the dine-in menu, the prosciutto with smashed potato, chilli & poached egg is a winning combination. From the bakery, the mushroom breakfast sandwich on a pide bun with egg, salsa verde and provolone cheese is pretty unbeatable.
Address: 66 – 68, Tyler Street, Britomart Place, Auckland
5. Hare and Turtle: Best Brunch Sandwiches in Auckland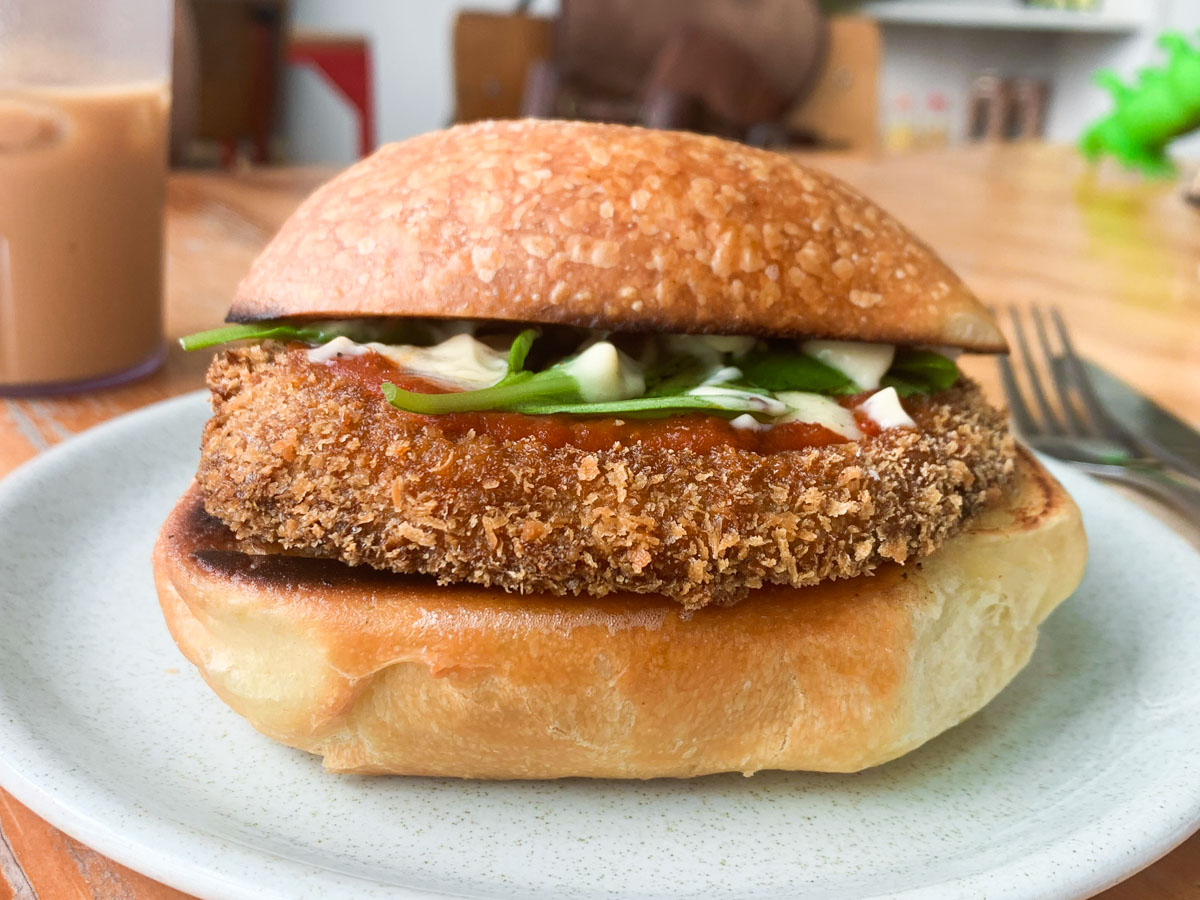 Hare and Turtle may be a humble neighbourhood cafe, but it has become renowned for serving up some of the most delectable sandwiches in town. Buttery house-made brioche buns are stuffed with fillings like slow-cooked beef, smoked white fish and eggplant parm. Make sure you go for an early brunch so you can nab one of their famous cinnamon buns.
Best brunch dishes to order: If there is one thing you simply MUST try from Hare and Turtle, its the eggplant parm sandwich. Panko-coated eggplant is fried to perfection, then paired with tomato sauce, oozing cheese, mayo and basil and sandwiched into a brioche bun. If you want something a little more brunch-y, the V.B featuring a fried egg, melted cheese, a hash brown and chutney is a great option.
Address: 1/63 New Windsor Road, New Windsor
6. Homeland: Best Outdoor Brunch in Auckland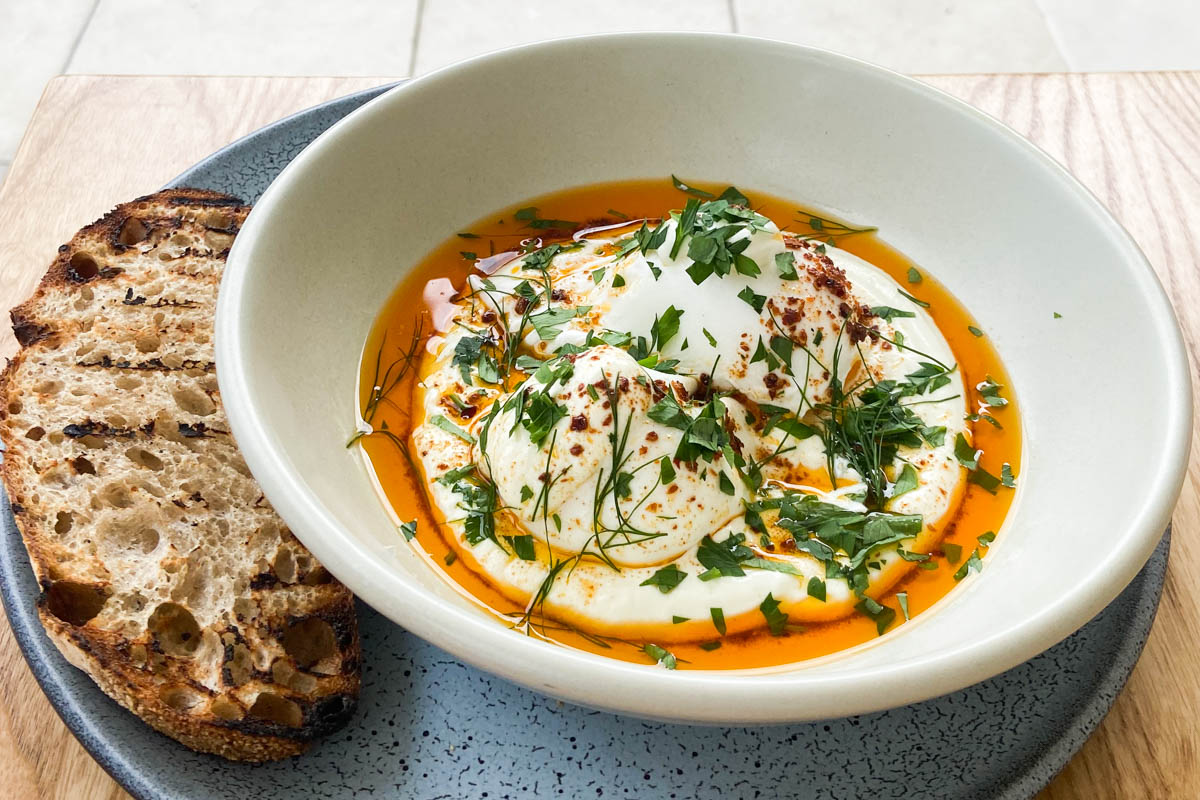 Homeland is the newest venture of one of New Zealand's most renowned chefs, Peter Gordon. Not only is it a fabulous brunch cafe and dinner restaurant, it's also a cooking school, film studio and food innovation hub. In summer, there is a great outdoor seating area, positioned right on the harbour and nestled between the kitchen's herb gardens.
Best brunch dishes to order: You can't go past Peter Gordon's signature dish: Turkish eggs with whipped garlic yogurt and aleppo chilli butter on crusty sourdough. If your tastebuds are feeling adventurous, the pork belly with fried banana and tomato chutney on flaky paratha is really something.
Address: 11 Westhaven Drive, Auckland CBD
7. Odettes Eatery: Best Brunch in Auckland for a Group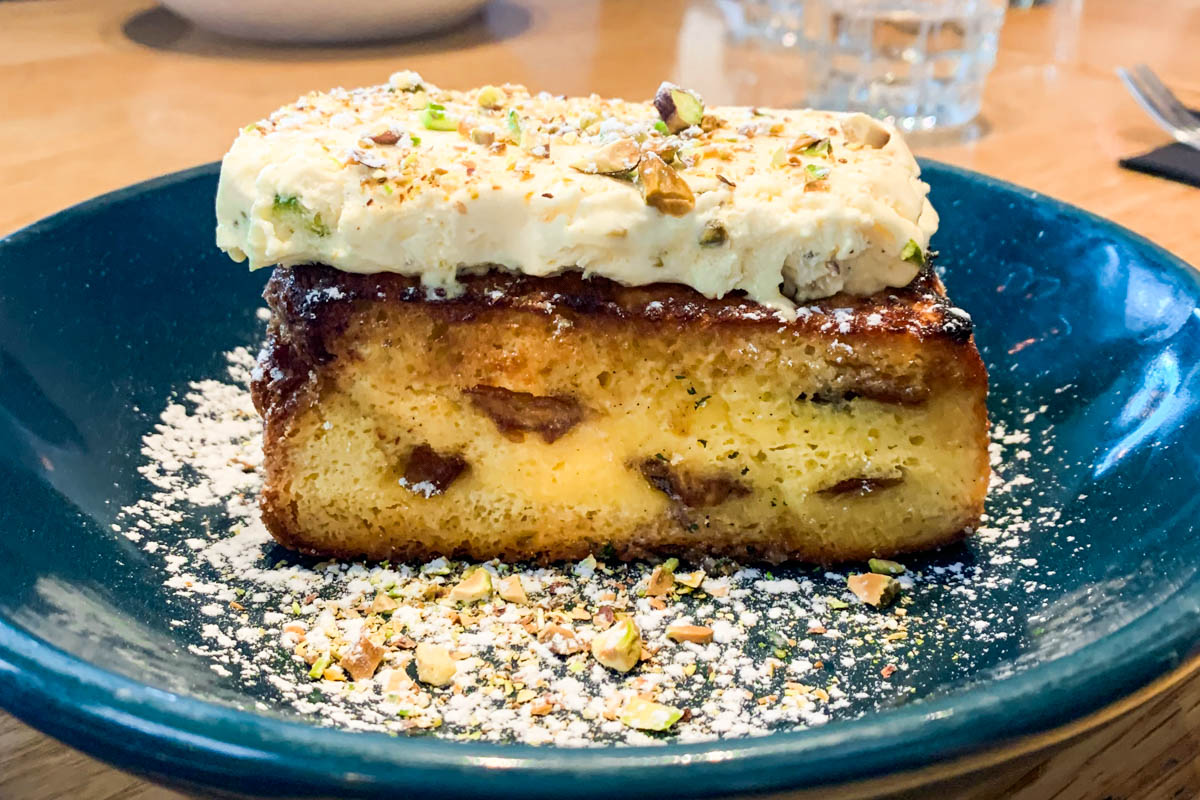 Odettes Eatery has been an Auckland favourite for brunch for many years. The stylish space offers modern, Mediterranean-influenced dishes morning, noon and night. On the weekends, this place is always heaving, offering a brunch menu that runs from 8am-3pm (including a range of breakfast cocktails!). There are lots of big tables and you can book online for parties of 6 or more, making it a great option for a group brunch in Auckland.
Best brunch dishes to order: If you want a classic brunch dish, the herbed scramble has been an Odette staple for years. The eggs come with halloumi, broccolini, date chutney, and a GF seeded loaf, with the option to add bacon. There's always a new sweet option on the brunch menu. Think decadent options like black forest crepes, brioche pudding with pistachio semifreddo and dutch babies with crème fraiche and strawberry compote.
Address: Odettes Eatery, 90 Wellesley Street West, Auckland CBD
8. Little Bird Kitchen: Best Vegan Brunch in Auckland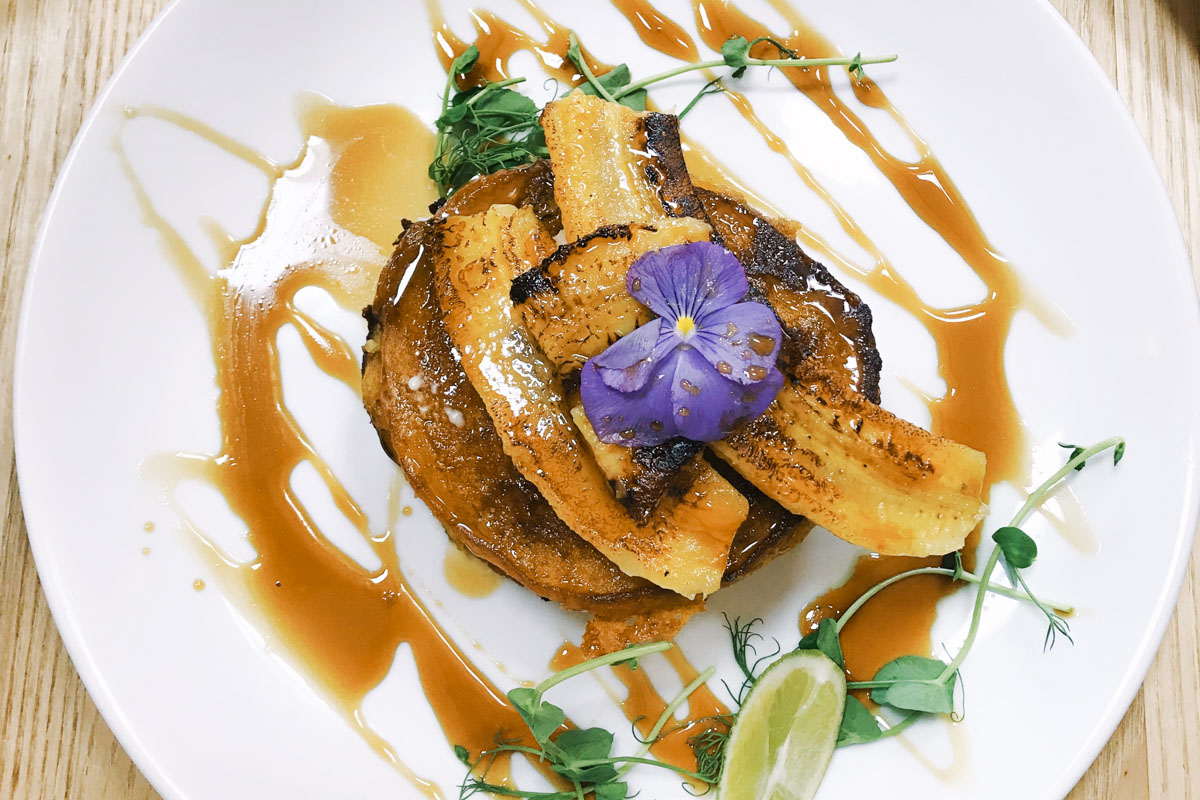 Offering an entirely plant-based menu, Little Bird has become one of Auckland's most prolific vegan cafes. Here, you'll find a range of healthy yet substantial vegan brunch options. The café also has a selection of unique drinks to choose from- everything from golden coffee (made with espresso, turmeric milk and bee pollen) to strawberry goji nut milk!
Best brunch dishes to order: The spiced kumara hot cakes topped with grilled banana, maple syrup, walnuts and macadamia butter has got to be one of the best vegan brunches in Auckland. This dish is so decadent and delicious- you wouldn't guess it was vegan! If you're not a sweet tooth, go with the chickpea and kimchi pancakes. They are full of flavour and are super savoury and satisfying.
Address: Little Bird Kitchen, Summer Street &, Ponsonby Road, Ponsonby
See also: 10 Best Vegetarian Restaurants in Auckland
9.The Lula Inn: Best Bottomless Brunch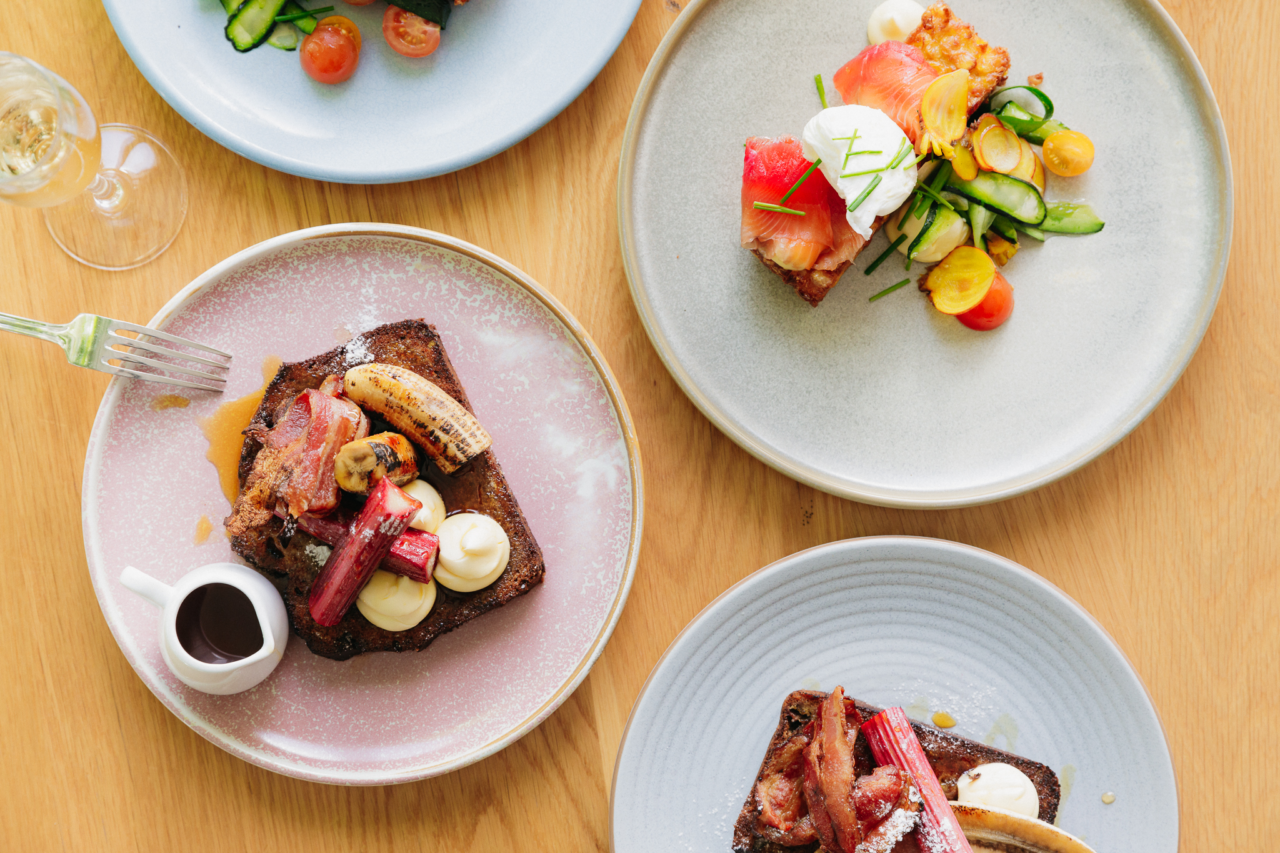 If you want to try Auckland's original bottomless brunch, the Lula Inn is the spot. Idyllically positioned along the waterfront, the restaurant offers boozy brunches every weekend. For $47.50 you'll get unlimited prosecco, mimosas and Bloody Mary's to pair with your choice of a brunch dish. What's not to love?
Best brunch dishes to order: If you've got a sweet tooth, the brûlée banana bread with bacon, whipped mascarpone and winter fruits is the way to go. Otherwise the corn hash with poached egg, courgette ribbon salad, and beetroot cured salmon is a great gluten-free brunch in Auckland!
Address: 149 Quay Street, Auckland CBD, Auckland 1010
10. Fields Cafe: Best Brunch on North Shore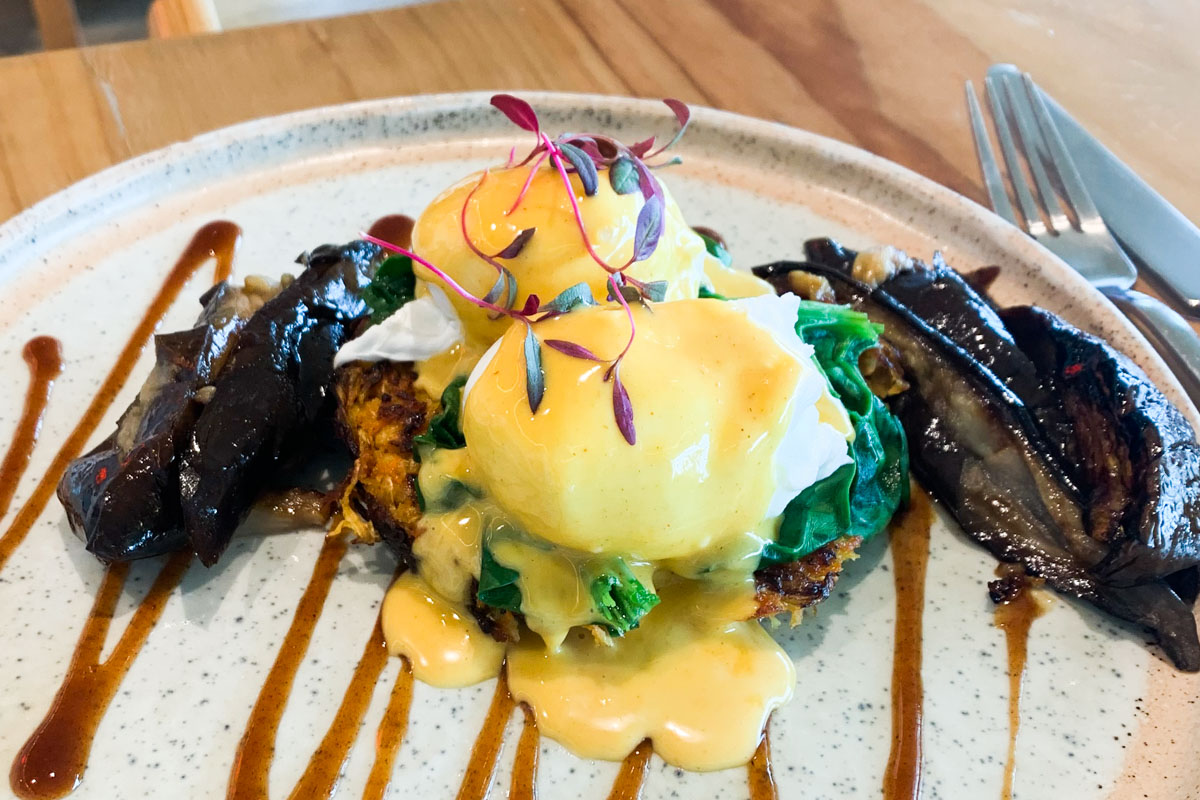 If you looking for the best brunch on Auckland's North Shore, Fields Cafe takes the cake. This neighbourhood cafe is located in the heart of Albany and offers a bright, friendly space to gather. If the drool-worthy cabinet food doesn't tempt you, the all-day brunch menu always features a stellar line-up.
Best brunch dishes to order: If you are feeling fancy, you can't go past the truffle mushroom french toast. Featuring a mushroom medley, crispy prosciutto, whipped feta, caramelised onion and truffle crumb, it is pure decadence in a dish. If you're completely indecisive, the 'Can't Decide' is essentially a big brekkie, featuring all the best bits from the rest of the menu.
Address: 4 Appian Way, Albany, Auckland 0632
11. Knead on Benson: Best Croissant in Auckland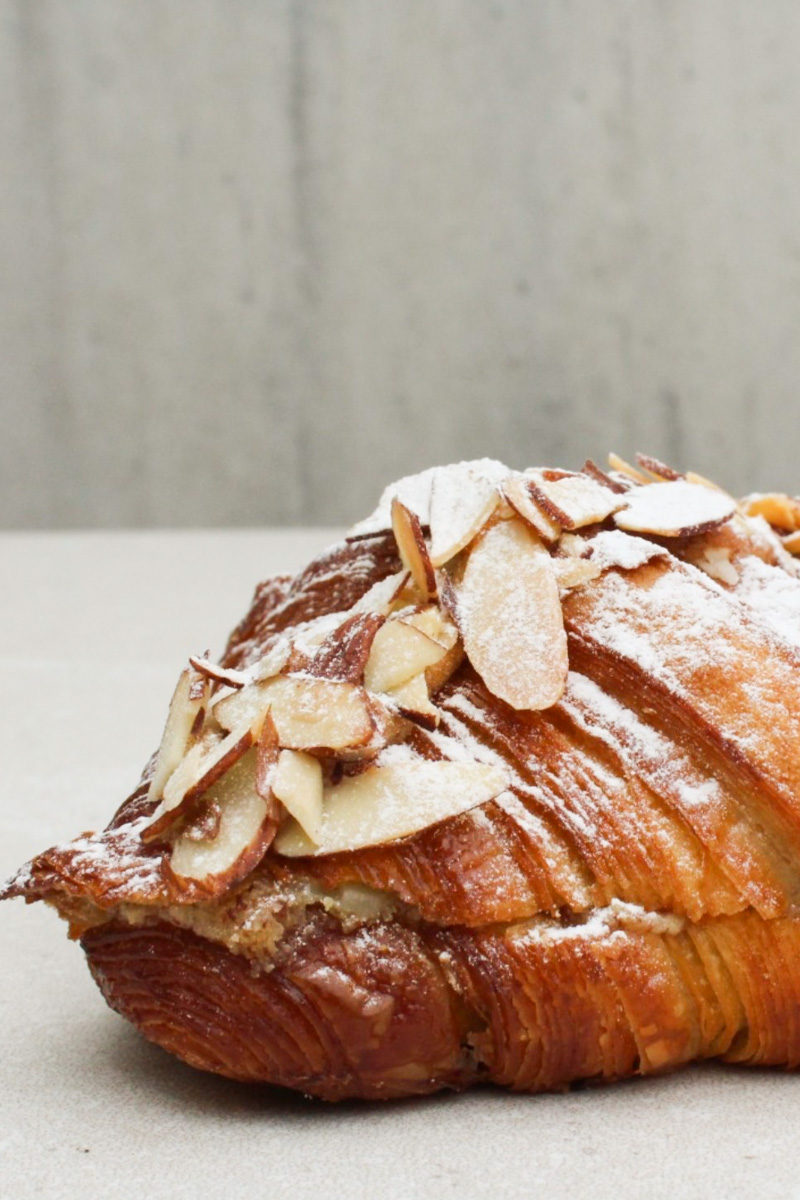 Knead on Benson may be a new kid on the block, but this trendy cafe in Remuera has quickly one of the best spots for brunch in Auckland. The cafe has a short but refined brunch menu, championing local produce in some truly delicious dishes. However, it is Knead on Benson's expertly crafted pastries that lifted this Auckland cafe to fame.
Best brunch dishes to order: The almond croissant at Knead on Benson is hands-down the BEST croissant in Auckland. Crisp and flaky on the outside, oozing with a generous amount of filling on the inside, and well-balanced in sweetness, it is perfection in the form of a pastry. If you want a more substantial brunch option, opt for the smashed eggs with halloumi, courgette, almond, chilli and optional Proscuitto.
Address: 76 Benson Road, Remuera, Auckland 1050
Honourable Mentions for Best Brunches in Auckland: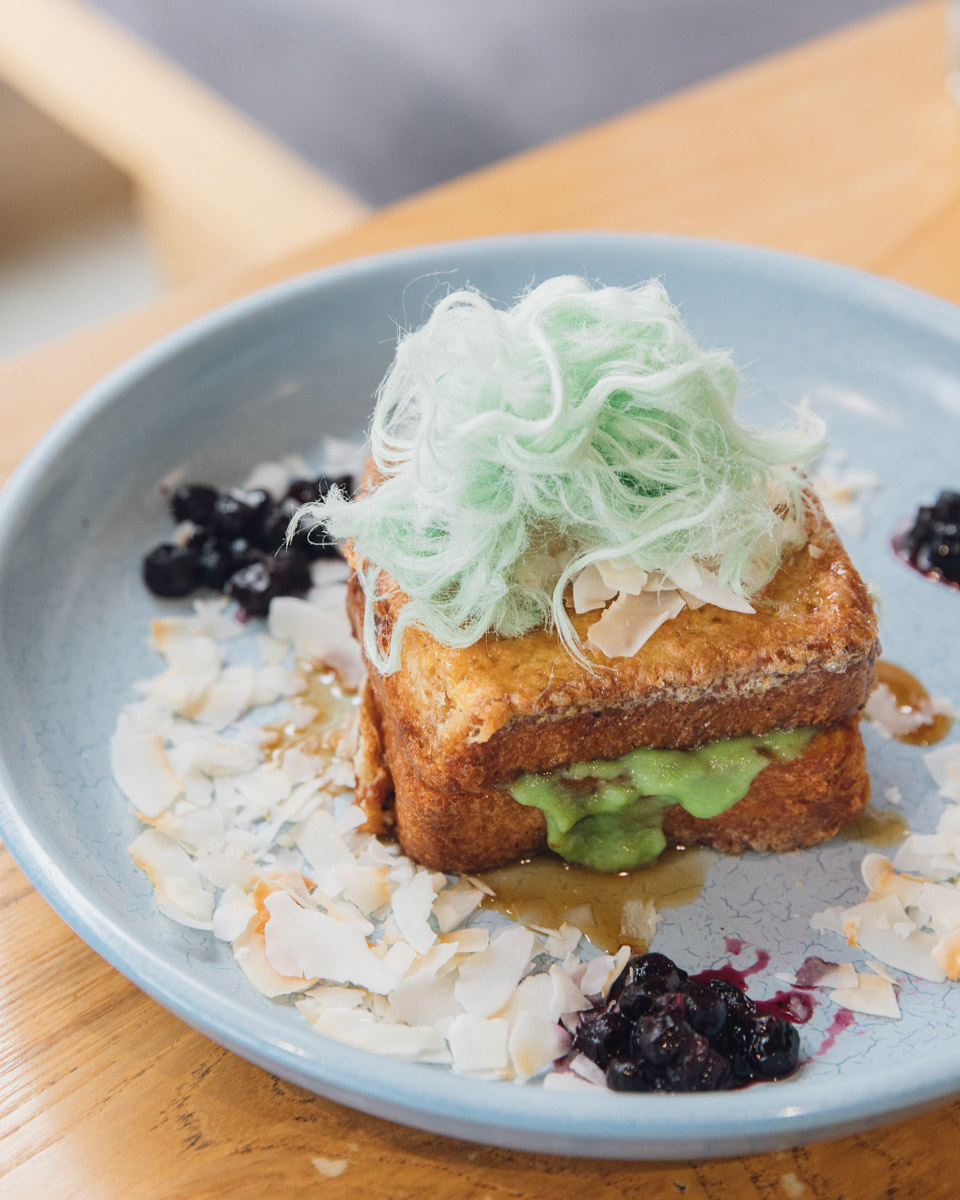 They may not have made it into my top 11 brunch cafes in Auckland, but it would be amiss for me to not give these places honourable mentions. Here are the best brunch dishes from a few more fabulous Auckland cafes:
12. Hello Stranger- Kaya French Toast
13. Fort Greene– Almond Crossiant
14. The Candy Shop– Croffles
15. Lola Cafe– Corn Fritters
16. L'Oeuf Cafe– The Nest
Visiting Auckland? Read these articles next:
Found this list useful? Pin this list of 11 best brunch cafes in Auckland to save for later!