If you are planning a trip to the Galapagos and wondering which islands to visit, look no further. These are the 10 best Galapagos islands to visit in 2022!
Disclosure: This post contains affiliate links, which means I make a small commission at no extra cost to you if you kindly choose to book via my links!
The Galapagos Islands are truly a bucket list-worthy destination. The archipelago lies 1,000km off the coast of Ecuador and is full of spectacular hikes, world-class diving and breathtaking landscapes.
It is also one of the world's best destinations for wildlife spotting. In fact, it was Charles Darwin's observations of the Galapagos species that inspired his theory of evolution in 1835. The sheer diversity of species you can encounter on the Galapagos Islands is truly mind-bending.
How to get around the Galapagos Islands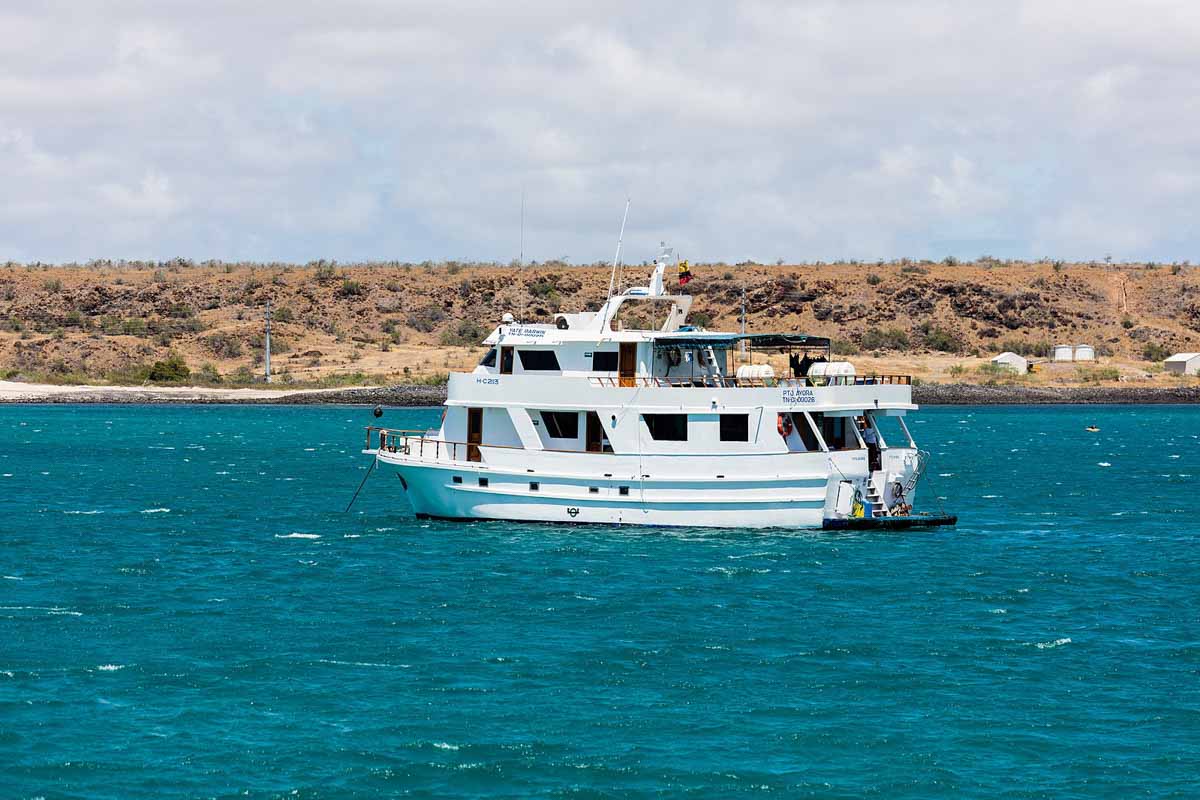 In order to preserve this incredible National Park and World Heritage site, the Galapagos Islands are protected to minimize environmental impact. This means tours around the archipelago must be done via an authorized operator or boat.
I would personal recommend doing a Galapagos tour with G Adventures. This 10-day Catamaran adventure will take you to all of the best islands in the Galapagos. The tour is really good value for money and includes flight transfers from Quinto, meals, excursions and more.
If you are looking for a more luxurious way to travel, you could also explore the area via a Galapagos private cruise.
How many islands are in the Galapagos?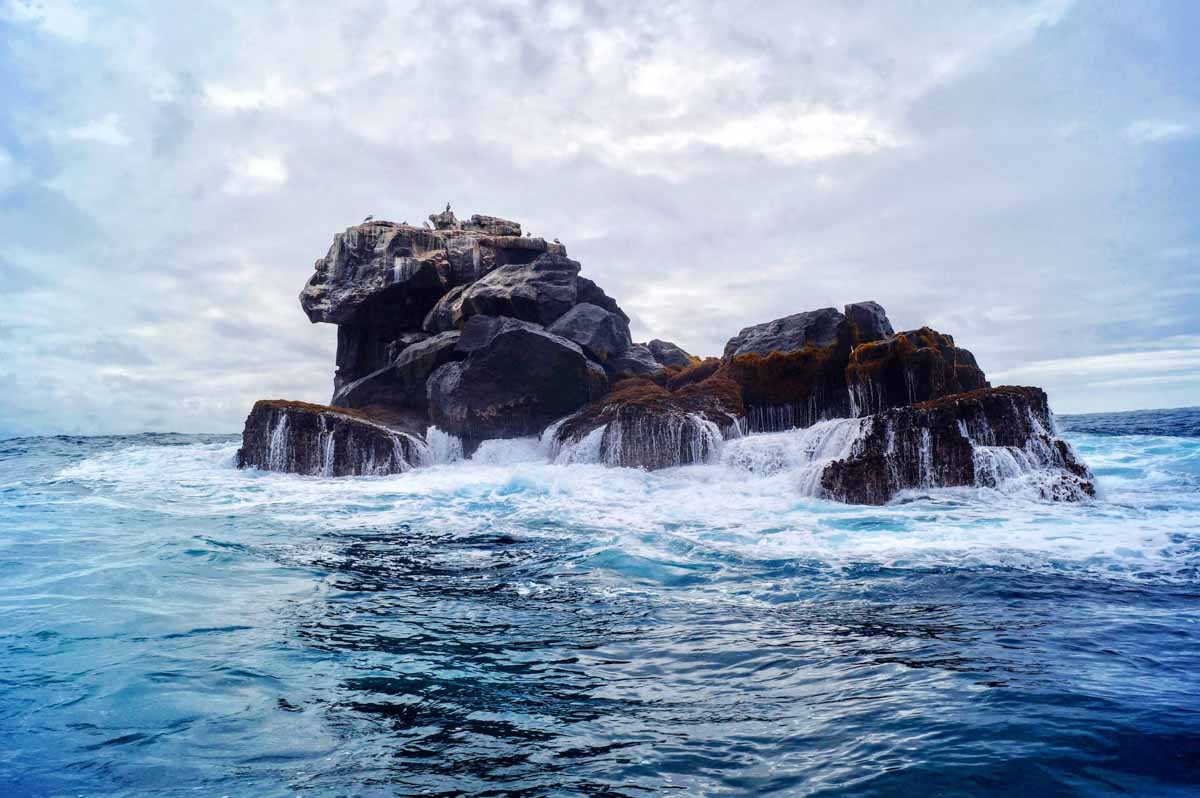 If you are wondering how many islands are in the Galapagos, the archipelago is made up of 127 islands in total. This includes 13 major islands and 6 smaller ones. With so many islands to choose from, the question is which Galapagos islands are worth visiting?
The Galapagos: Which Islands to Visit?
Below, I've rounded up the very best islands in the Galapagos to visit to help you start planning your trip!
1. SANTA CRUZ: Overall Best Galapagos Island to Visit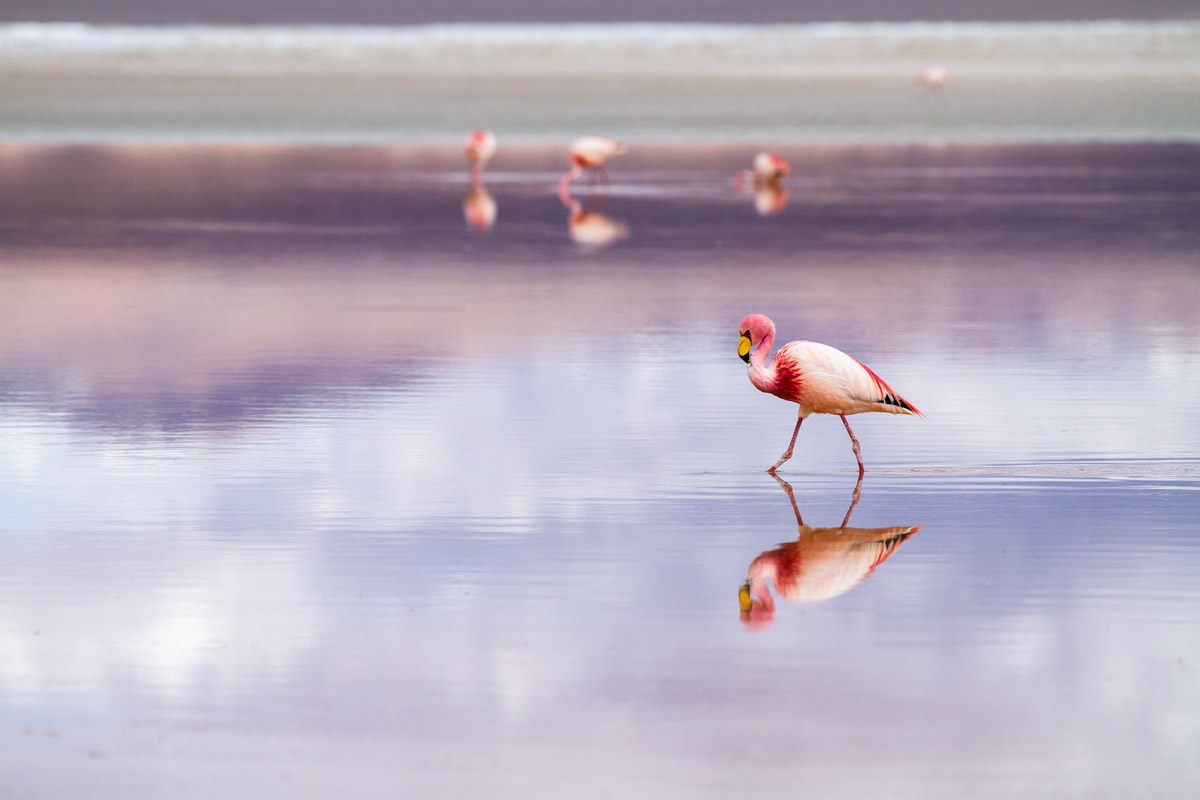 Santa Cruz is without a doubt one of the best islands to visit in Galapagos. The island is sometimes referred to as the Indefatigable after the British frigate stepped foot here in 1815. The main town on the island is Puerto Ayora. Here, you'll find a small strip of restaurants, cafes and shops to explore.
When visiting Santa Cruz, I'd recommend starting your trip from Tortuga Bay. This stunning white sand beach is home to a range of wildlife, including marine iguanas, sally lightfoot crabs and brown pelicans. Flamingos can also be seen at the lagoon which sits behind the beach. Come here in winter and you may even see black turtles laying their eggs!
Another must-visit spot on this popular Galapagos Island is the Charles Darwin Research Station. Here, you'll be able to catch sight of giant tortoises. You can also have the unique experience of exploring old lava tubes, which were created by active volcanoes!
2. SAN CRISTABOL: Main Galapogas Island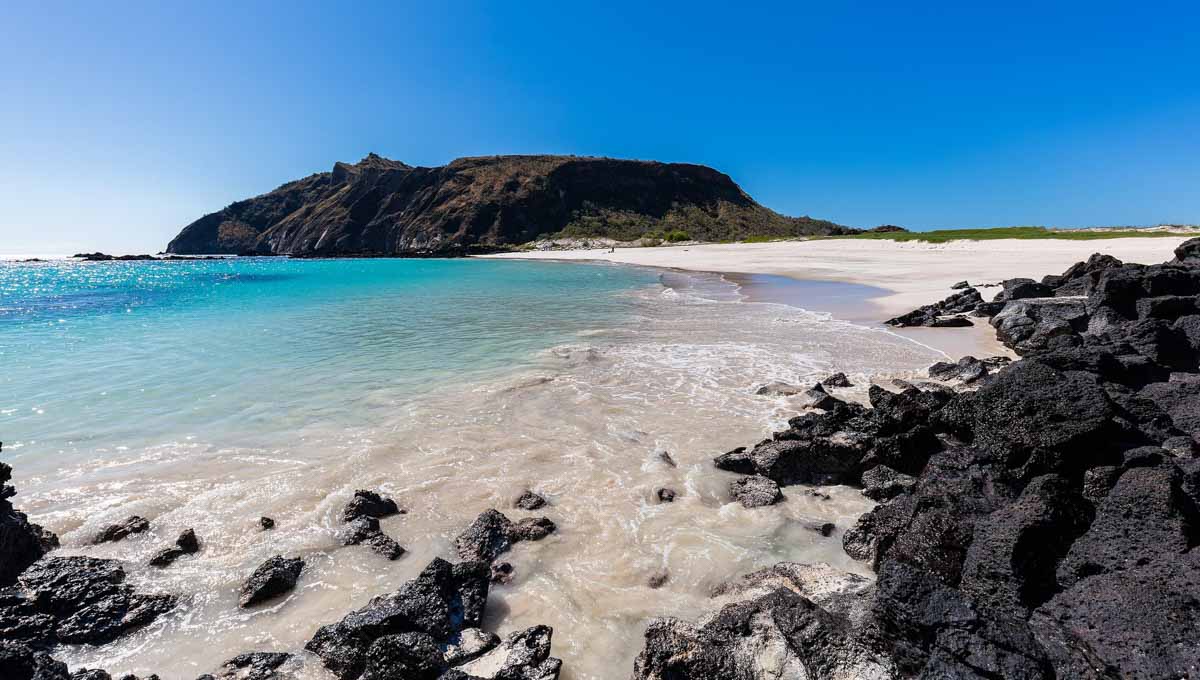 San Cristobal is the home island to the main airport and the provincial capital, Puerto Baquerizo Moreno. The population on the island counts nearly 5,400 people who live in coastal villages.
Puerto Baquerizo Moreno was once used as a penal colony. Now, it's been transformed into a popular tourist village. Here, you'll find the museum of natural history, where you can learn more about the history and biology of the Galapagos.
San Cristobal is also known for its renowned snorkelling and diving spots. One of these spots is Isla Lobos, where you can see blue-footed boobies (yes, that is the real name of a marine bird!) and sea lions.
Another popular spot is Kicker Rock, which is known among locals as Leon Dormido, or the sleeping lion. Here, you can snorkel down the crystal-clear depths of the waters. You can also see plenty of tropicbirds and frigates about.
Love scuba diving? Check out these 4 Incredible Spots to go Scuba Diving in Mexico next.
3. ISABELA: Largest Galapagos Island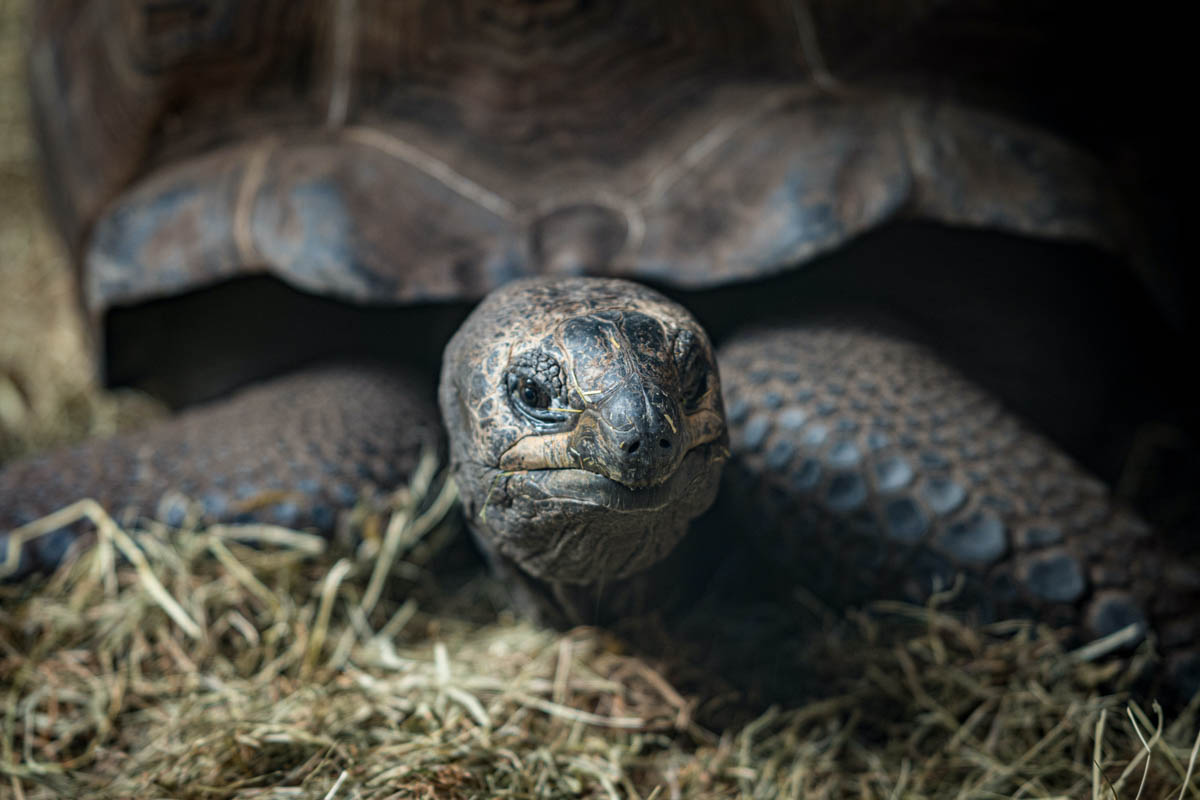 Isabela Island is another breathtakingly beautiful Galapagos island that you must visit. It's the largest one in the Galapagos archipelago, taking over 58% of the land mass. Surprisingly, it's not the most visited.
Isabela Island consists of six volcanoes, including Cerro Azul, Wolf, Darwin, Sierra Negra, Alcedo and Ecuador. Volcan Wolf is the tallest of the lot. Standing at 1,707 meters, it is the highest point in the Galapagos. All of these volcanoes are still active today, making Isabela one of the most volcanically active islands in the world.
Another factor that makes Island Isabela unique is its vegetation zones. Due to the volcanic nature and history of the island, it doesn't have the same vegetation as the rest of the Galapagos Islands. In terms of wildlife, it's home to penguins, pink flamingos, flightless cormorants and the Galapagos tortoise.
4. BALTRA: Flattest Galapagos Island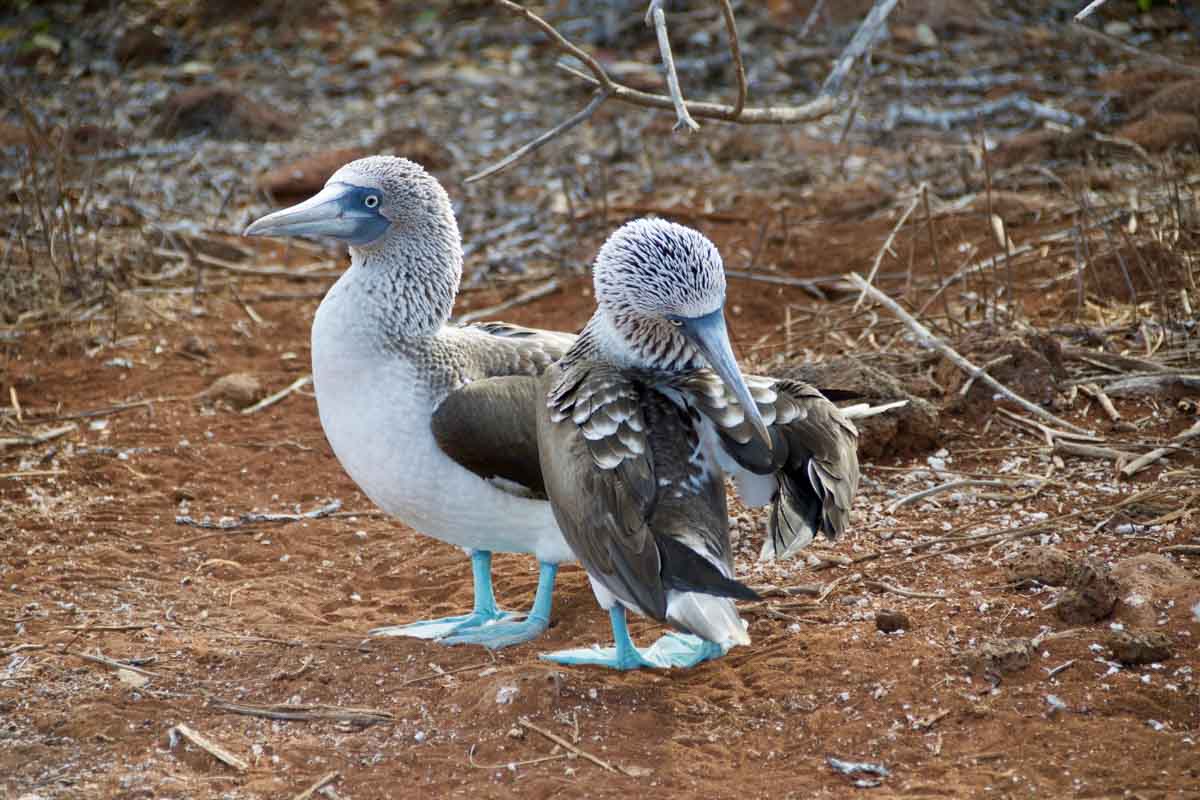 Baltra Island is a small island on the north coast of Santa Cruz and is also known as South Seymour Island. During World War II, an airport was constructed on the island to protect the Panama Canal. This makes it the starting point of many tours around the different Galapagos Islands.
Baltra is flat and arid, with vegetation dominated by prickly pear cactus, salt bush and Palo Santo trees. Although there is little to see here compared to other Galapagos islands, it is a prime spot for bird-watching. Baltra Island is home to a large number of birds, including boobies and frigatebirds.
5. FlOREANA: Most Historical Galapagos Island to Visit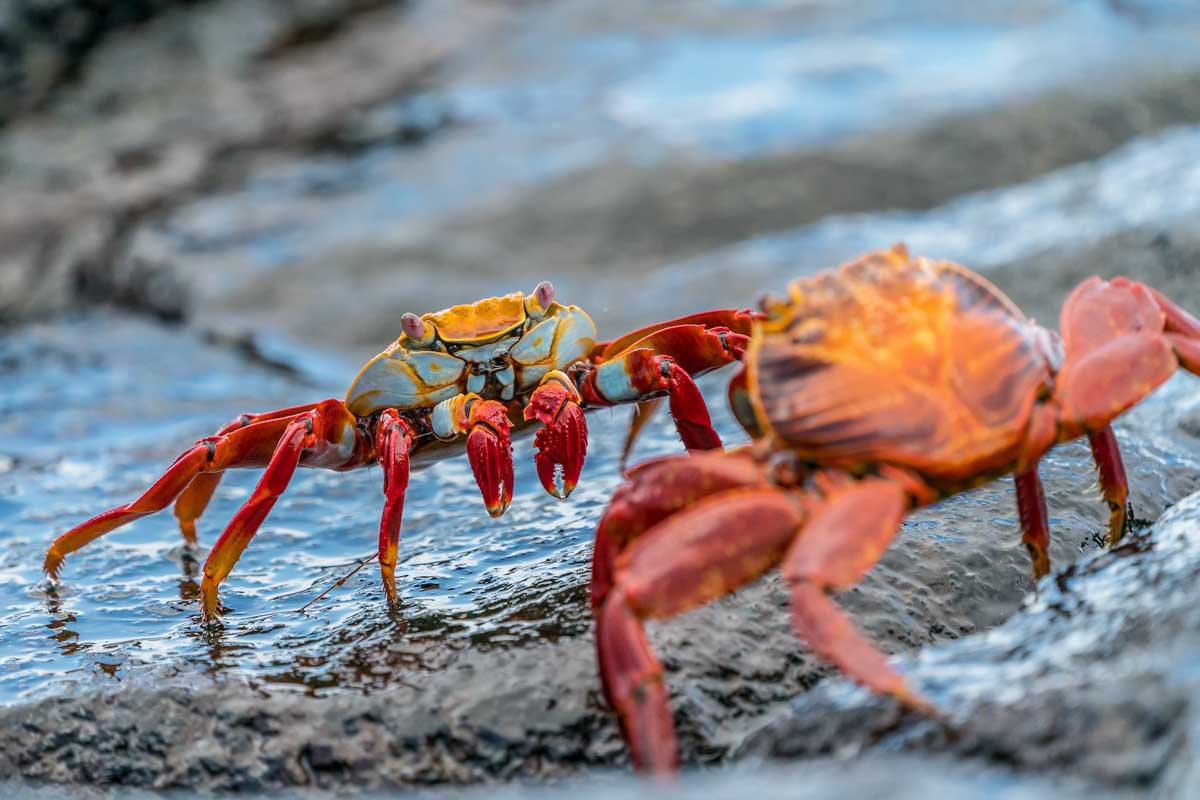 As one of the most historically fascinating islands of the Galapagos, you do not want to leave Floreana Island off your itinerary. Transportation to and from Floreana is very limited, meaning it is one of the least visited islands in the Galapagos. This is even more reason to check it out!
Floreana Island has a long and interesting human history. It is home to the first official resident of the Galapagos Island- an Irishman named Patrick Watkins who moved there in 1807. The island was colonized by Ecuadorians in 1832. Nowadays, about 100 residents live on the island, making their living by farming.
Unfortunately, the introduction of feral goats has meant the wildlife of Florian Island has suffered. However, the island is home to the critically endangered species of the seabird, which you can spot colonies of throughout the island.
A highlight of Floreana Island is snorkelling in the Devil's Crown. Here, you can dive into the coral-filled waters and swim with rainbow-coloured fish, tiger snake eels, and sea turtles. Be sure to keep an eye out for vividly-coloured sally lightfoot crabs on the beaches.
6. SANTA FE: Best Galapagos Island for Wildlife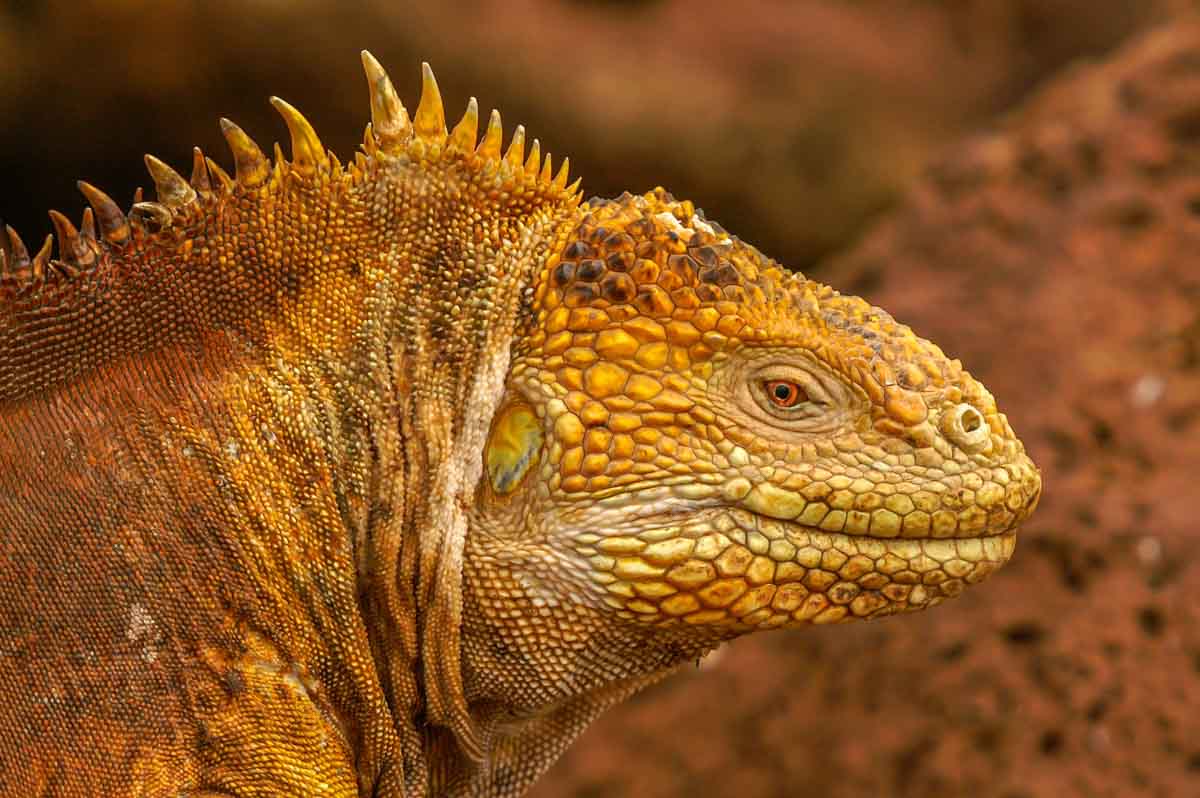 Santa Fe may be small, but it's still one of the best Galapagos islands to visit. Located only 20 kilometres from Santa Cruz, it's a great island to day trip to. Interestingly, the island was created by volcanic uplift, leaving it with a fairly flat surface.
Again, Santa Fe is home is a plethora of unique wildlife, including endemic species and subspecies. These include the Barrington land iguana, Barrington leaf-toe gecko, Santa Fe marine iguana and Santa Fe rice rat. These are species that cannot be found anywhere else in the world.
Head to Barrington Bay to admire the sparkling turquoise water as well as the aforementioned species. You'll also find colonies of sea lions lazying about on the beach!
7. BARTOLOME: Most Photogenic Galapagos Island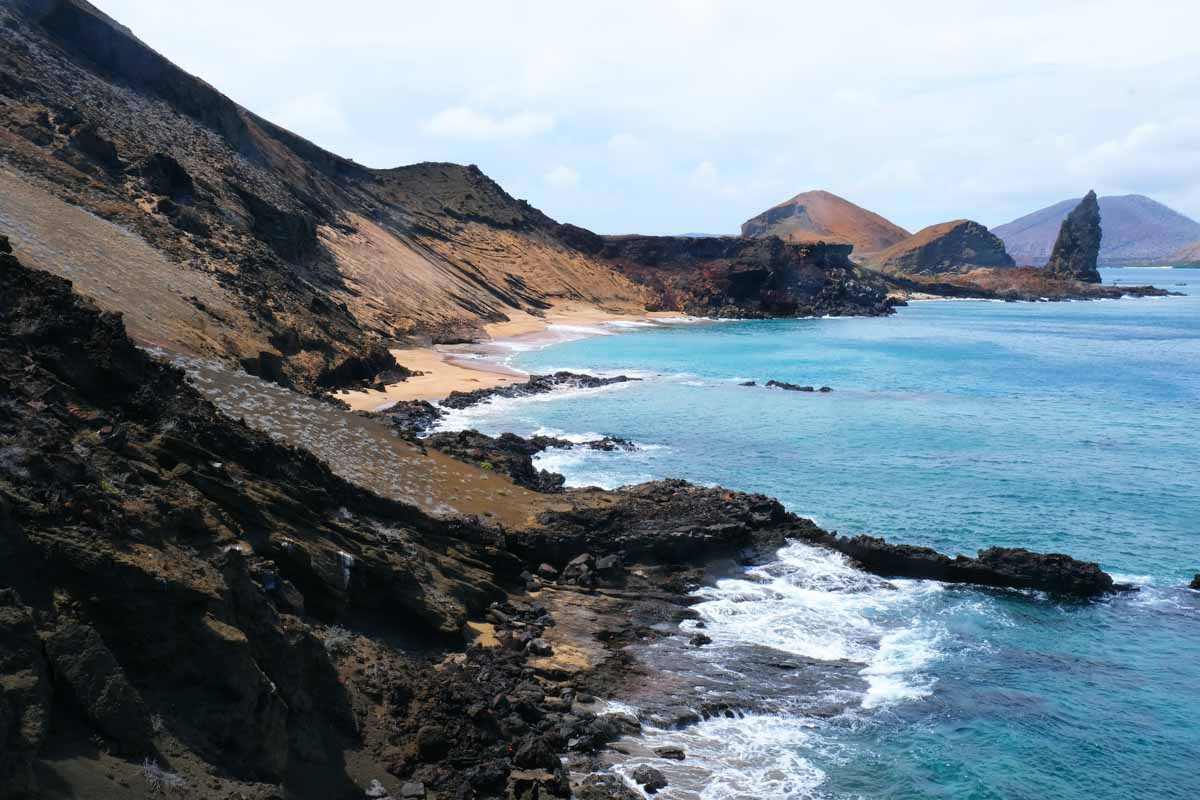 Bartolomé Island is easily one of the most photogenic islands in the Galapagos. With a land area of a mere 0.75 square miles, what Bartolome lacks in size it makes up for in beauty. This young island is made up of a colorful array of red, orange, green, and black volcanic formations.
Be sure to head up to the island's volcanic cone. After climbing up steep wooden stairs, you'll be met with the reward of 360-degree panoramic views over the surrounding islands. From here, you'll also be able to see the famous Pinnacle Rock jutting out of the water.
It is well worth visiting Pinnacle Rock to go swimming or snorkelling. In the water, you'll find white-tipped sharks, marine turtles, penguins and an array of tropical fish. You can also go swimming in the nearby bay.
8. ESPANOLA: Oldest Galapagos Island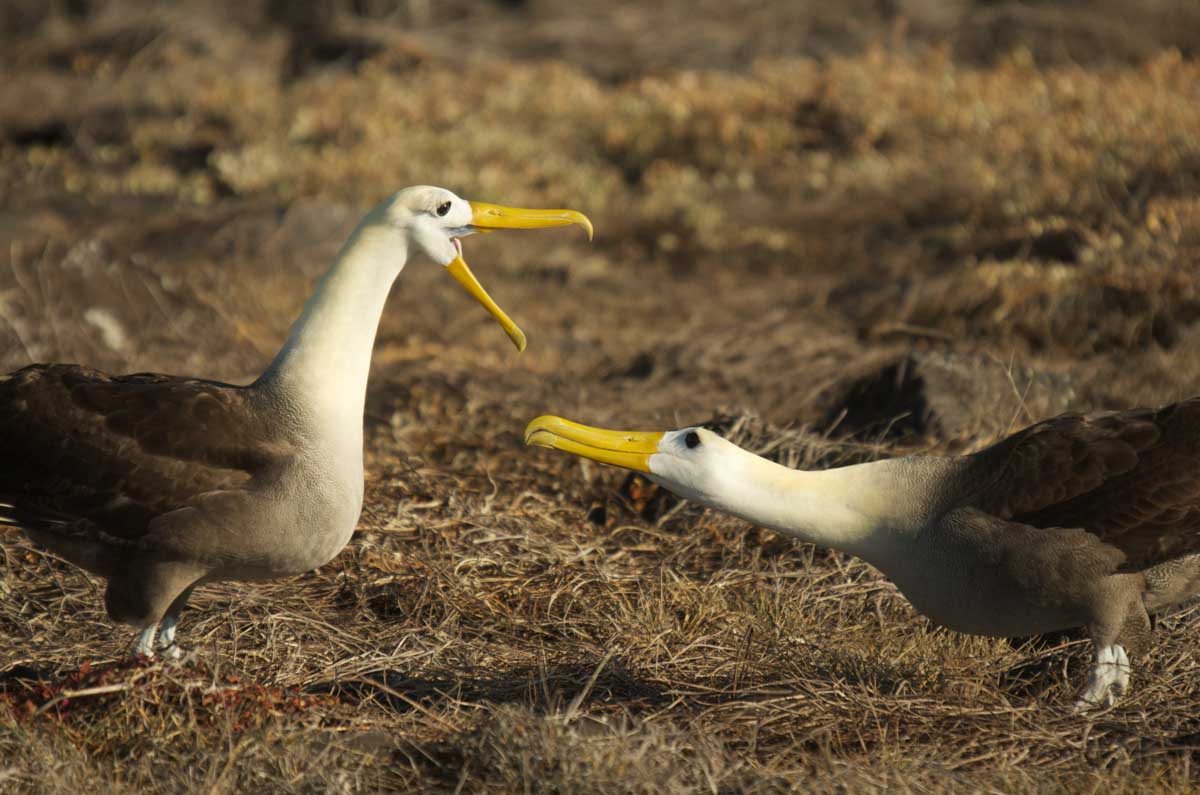 As one of the oldest islands in the archipelago, Española Island is estimated to be over 4 million years old. Española was initially formed from a single caldera in the centre of the island. Over thousands of years, the volcano became extinct and erosion occurred. As a result, it is now one of the flattest islands in the Galapogos!
Today, Española Island is one of the best Galapagos islands to see wildlife. Visit Garden Bay for a beautiful white sand beach where you'll find colonies of sea lions and schools of colorful tropical fish. If you want to swim with white-tip reef sharks, be sure to go snorkelling or diving at Tortuga Rock or Garden Island.
For bird-watchers, Punta Suraez is a must. It's the only place in the world where you will find a waved albatross nest. Make sure you visit from April to December, when all the waved Albatross flock here for mating season.
9. SANTIAGO: Best Galapagos Island to see Fur Seals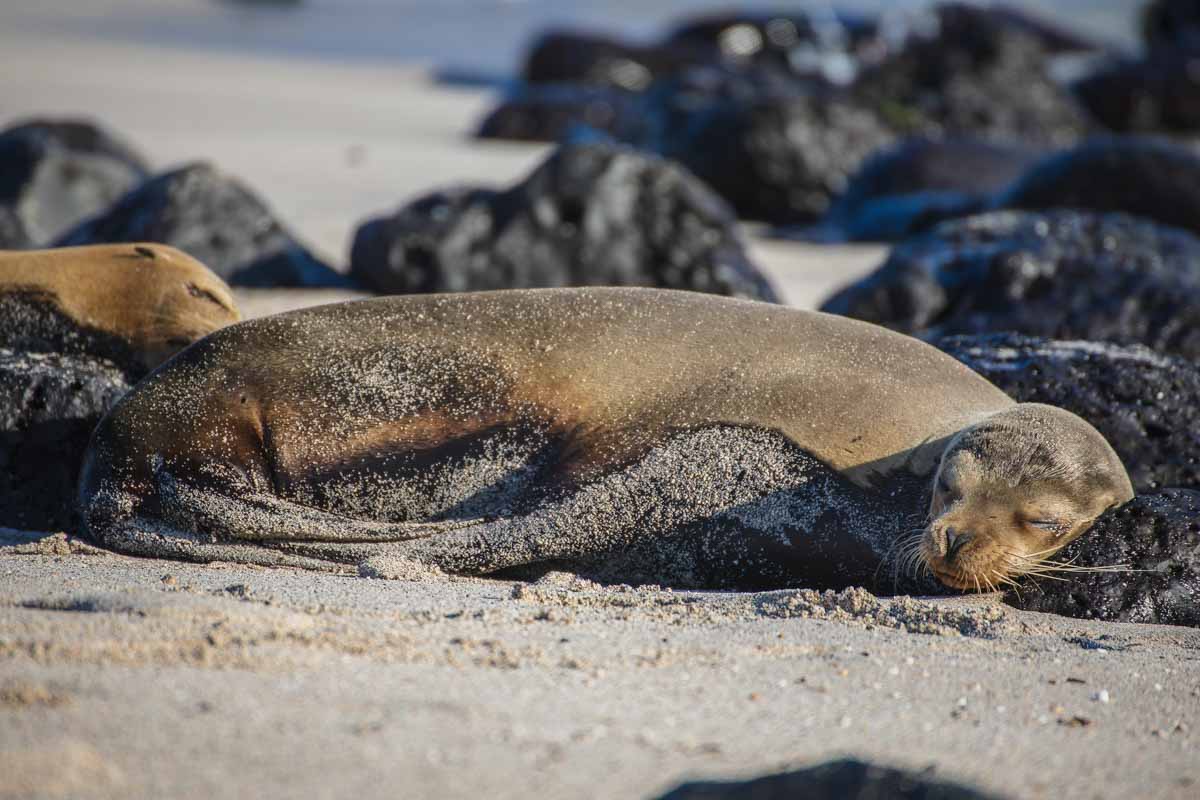 Santiago is one of the largest and most central islands in the Galapagos. Covering over 200 square miles, it's filled with striking beaches, intriguing rock pools and most notably, home to the Galapagos fur seals.
One of the highlights of Santiago island is Puerto Egas, which is the best place to spot the Galapagos fur seals. It's also home to marine iguanas, sea lions, Sally Lightfoot crabs, dolphins and sharks.
James Bay is another must-visit spot on Santiago Island. Here, you'll find a salt crater, tidal pools and plenty of spots to snorkel. At the end of the bay is Playa Espumilla, a beach lined by mangroves, where you can find flamingo and sea turtle nesting sites.
10. GENOVESA: Best Galapagos Island for Birds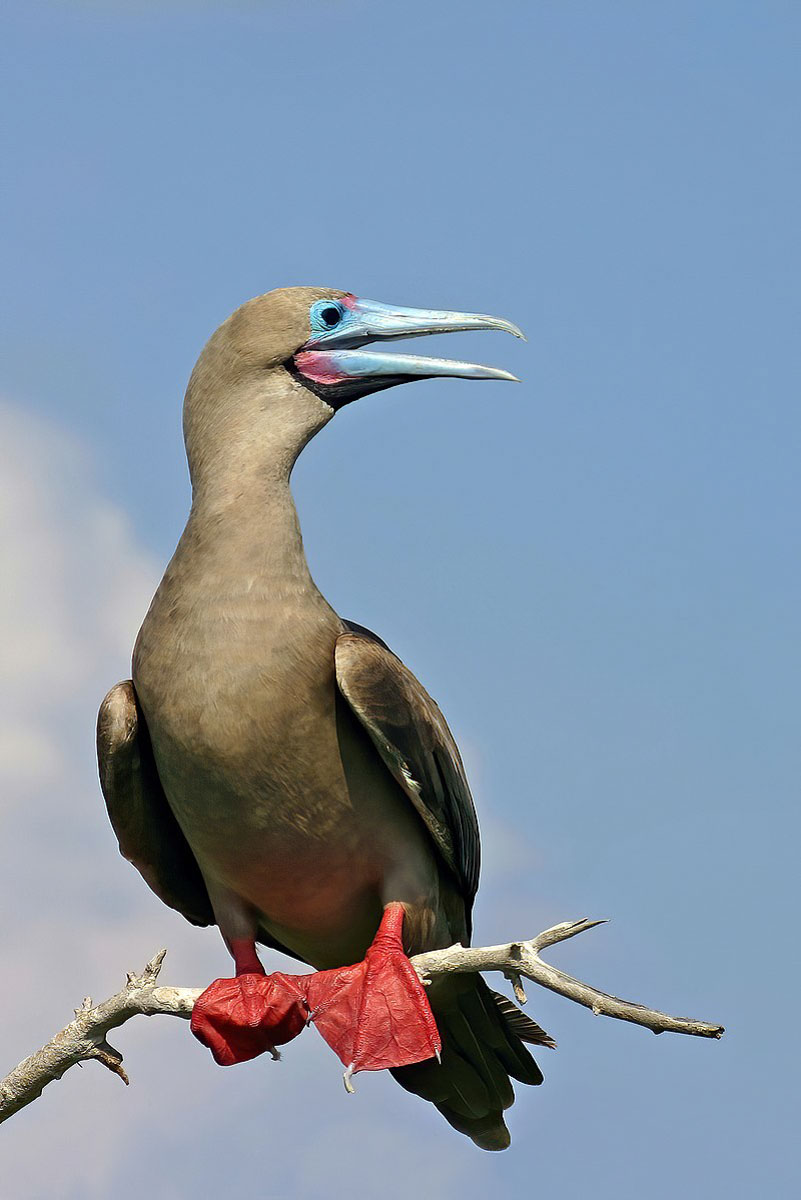 Often referred to as "Bird Island", Genovesa is undeniable one of the best Galapagos Islands for birdwatchers. This small island is uninhibited by humans and features some of the Galapagos' rarest birds. These include swallow-tailed gulls, red-footed boobies and wedge-rumped storm petrels (all fantastic names if you ask me).
If you'd rather dive into Genovesa's marine life, you can do so along the cliffs at Prince Philip's Steps or at Darwin Beach. Here, you'll find all types of marine species, including hammerhead sharks, sea lions, sea turtles, and even the occasional Manta Ray.
Want to visit more of the best islands in the world? Read these articles next:
Find this article on the best islands in Galapagos useful? Pin it for later!