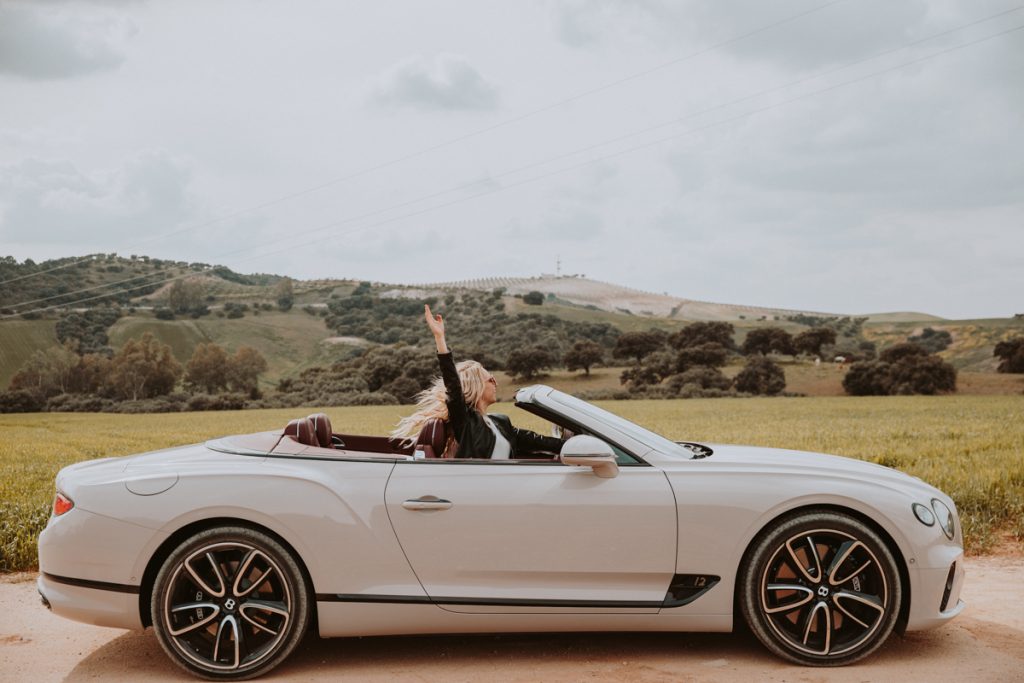 There is something liberating about traveling by car. Unlike other modes of transport, a car affords an unparalleled sense of freedom.
Whether you're heading out on a solo road trip, embarking on a family vacation, or exploring new terrains with friends… The car you choose can greatly impact your overall travel experience.
Why the Right Car Makes All the Difference
Any seasoned traveler will testify to the importance of a reliable vehicle. From fuel efficiency to storage space, the little details can either make or break a trip. After all, you're not just choosing a means of transportation; you're selecting a travel companion.
The ideal vehicle should cater to the trip's needs, whether it's rugged terrain compatibility or simply a spacious trunk for all your camping gear.
Must-have Features in a Travel Car
A significant aspect of ensuring a seamless trip lies in the features the car boasts. Here are some must-have features every traveler should consider:
1. Safety First
Traveling involves spending extended hours on the road, making safety paramount. Look for cars with top-notch safety features such as advanced airbag systems, anti-lock brakes, and modern stability controls. Furthermore, before sealing the deal on a pre-owned car, always use a car history check to gain insights into any past incidents or potential red flags.
2. Fuel Efficiency and Range
Nothing puts a damper on travel spirits like frequent stops for refueling. Choose cars known for their impressive miles-per-gallon. This not only saves money but also ensures you cover longer distances with fewer interruptions.
3. Comfort and Space
A cramped car can take the joy out of the journey. Vehicles with comfortable seating, ample legroom, and considerable storage space are a traveler's best friend, especially on those long cross-country drives.
4. Entertainment and Connectivity
Modern cars come equipped with entertainment systems that can make lengthy drives enjoyable. Whether it's listening to an audiobook, jamming to your favorite playlist, or using navigation systems to find that hidden beach, connectivity options are vital.
5. Adaptable to Different Terrains
If your travels take you off the beaten path, consider a vehicle designed to handle various terrains, like SUVs with 4×4 capabilities or vehicles with snow and mud modes.
Top Picks: Cars Tailored for Travel
1. Honda CR-V
With its impressive fuel efficiency, spacious interior, and top-tier safety features, the Honda CR-V stands out as a favorite among travelers.
2. Subaru Outback
Adventure seekers rave about the Subaru Outback. Its all-wheel drive and terrain adaptability make it a go-to for off-road excursions.
3. Toyota Sienna
For family trips, the Toyota Sienna, with its expansive seating and cutting-edge entertainment system, is a top choice.
4. Ford Escape
Known for its roomy interior and tech-savvy features, the Ford Escape ensures both driver and passengers enjoy the journey.
Caring for Your Travel Car
To ensure longevity and optimum performance, regular maintenance checks are essential. This includes timely oil changes, tire checks, and servicing. Always keep an emergency kit, including essentials like a flashlight, basic tools, and first aid, ensuring you're prepared for any unforeseen situations.
Conclusion
By selecting the right car, tailored to your travel needs, you guarantee a trip filled with positive memories and experiences. So, as you map out your next adventure, ensure you're equipped with the best vehicle to make it unforgettable!