Planning a babymoon in Hawaii? This guide will take you through the best things to do and places to stay on each island in Hawaii for 2023!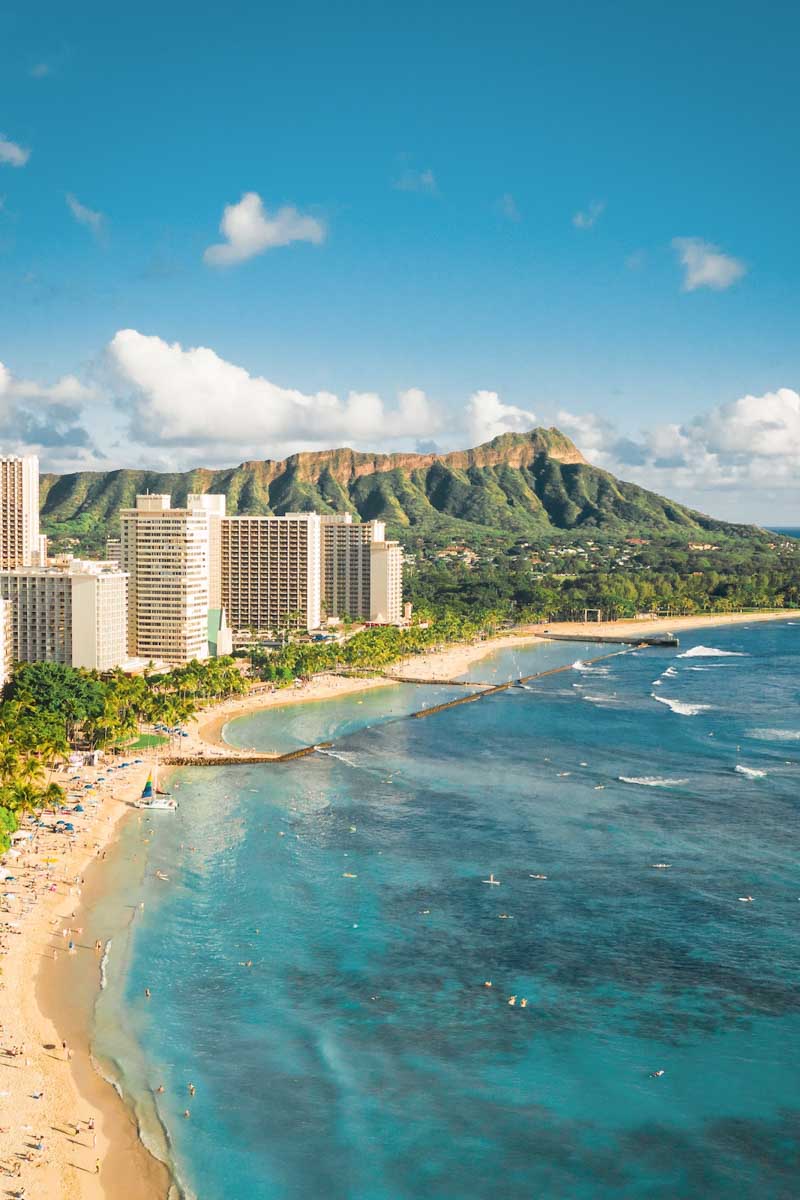 It is easy to see why Hawaii is one of the most popular destinations in the world for a babymoon. With stunning beaches, clear blue waters, lush greenery, and a warm tropical climate, it is the perfect place to relax before your little one arrives.
The problem is, there are so many wonderful spots to visit in Hawaii, so it can be hard to figure out where to go and what to do on your trip. So let's dive into the best spots to go on a Hawaii babymoon, including where to stay and what to do while you are there.
1. Maui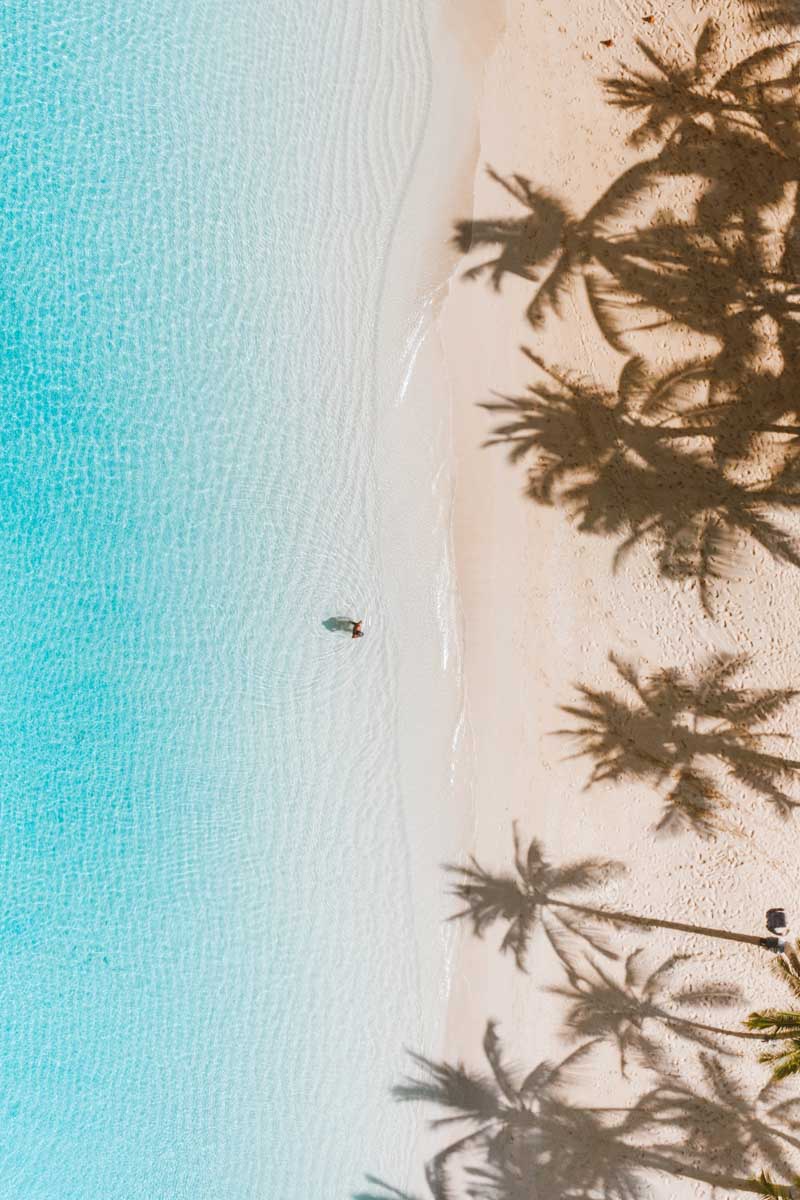 BEST FOR: Beach lovers
With over 30 miles of beaches to choose from, Maui is a popular babymoon destination in Hawaii for couples seeking a true beachside getaway. The island offers a range of great activities, including whale watching, hiking, and snorkelling.
Best things to do in Maui on a babymoon:
Take the scenic Road to Hana – The Road to Hana is a scenic drive that takes you through winding roads, waterfalls, and lush greenery. Along the way, you'll pass through small towns and have the opportunity to stop at various lookout points to take in the breathtaking views.
Go Whale Watching – Maui is a prime location for whale watching from December to April. Take a boat tour to see humpback whales in their natural habitat and learn about these magnificent creatures from knowledgeable guides.
Enjoy the World-famous Beaches– Maui is home to some of the most beautiful beaches in the world. Relax on the soft white sand at Kaanapali Beach, snorkel with tropical fish at Napili Beach, or take a surf lesson at Lahaina Beach.
Where to stay in Maui on a babymoon: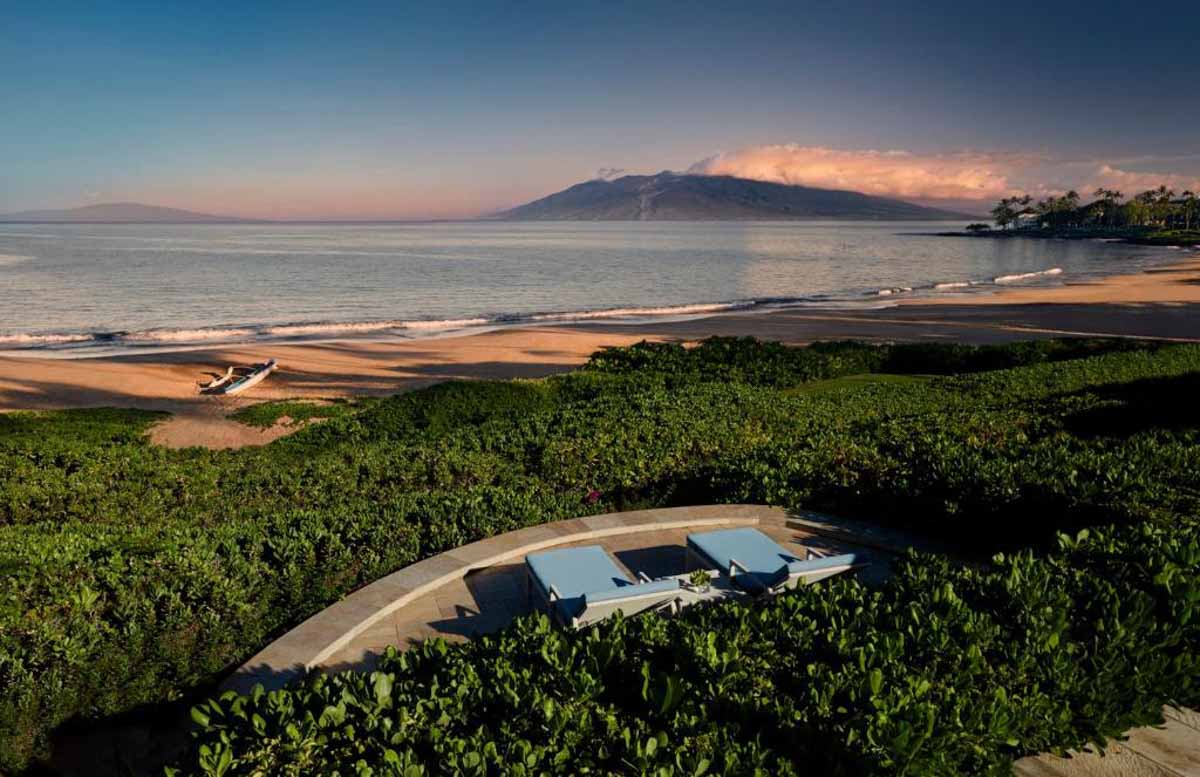 The Four Seasons Resort Maui is the perfect spot to stay on your Hawaii Babymoon. This 5-star luxury hotel is in a prime spot in Wailea, featuring the most stunning ocean views. Here, you can enjoy prenatal massages, yoga classes, healthy dining options, and access to activities like golf, snorkelling, and hiking.
2. Oahu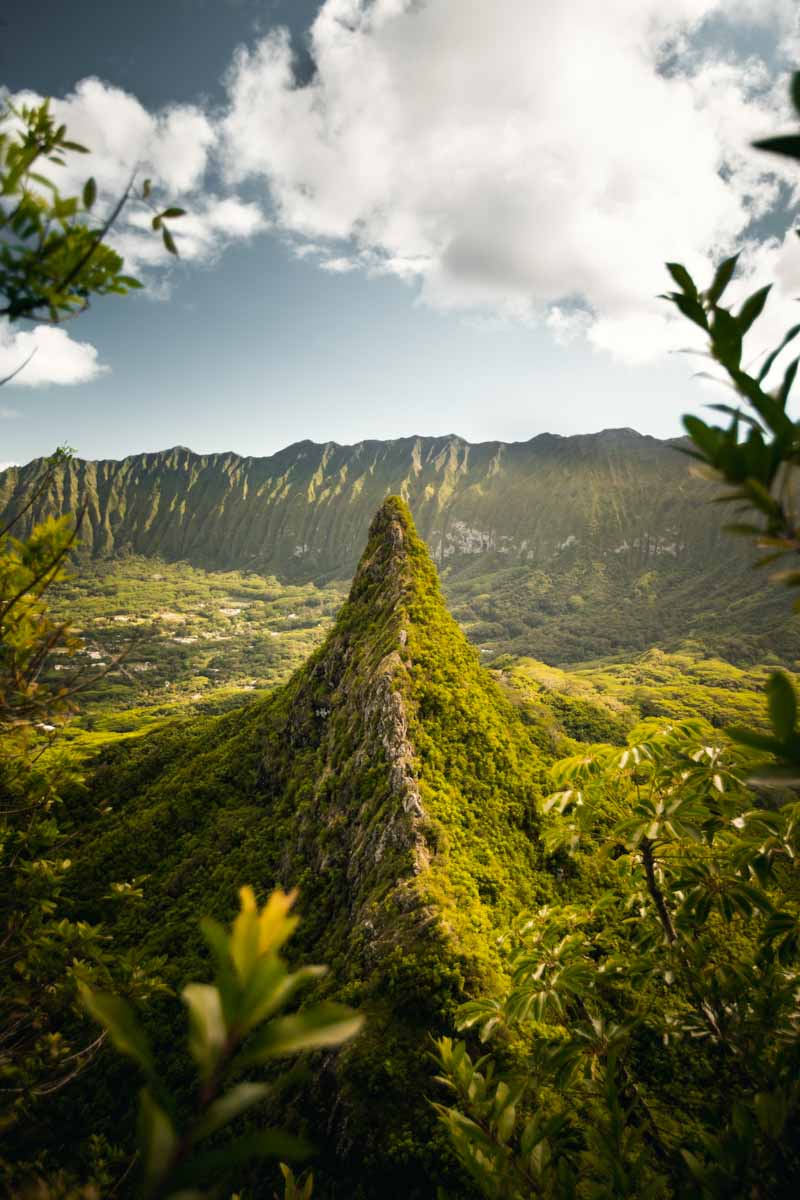 BEST FOR: Culture + history lovers
Home to Hawaii's capital city, Honolulu, Oahu is the island to visit on your babymoon if you want a mix of nature and city. Here, you can enjoy romantic walks on the beach, explore the island's cultural sites or enjoy the world-class food scene.
Best things to do in Oahu on a Babymoon:
Relax at Waikiki Beach– With its turquoise waters and soft white sands, Waikiki Beach is one of the most iconic beaches in the world. The beach is lined with many restaurants and shops, so you can easily hang out here for a whole day.
Do a tour of Pearl Harbor– Pearl Harbor is a must-visit for history buffs. The site offers guided tours for anyone interested in learning about one of the most significant events of the 20th century.
Hike to the summit of Diamond Head– Diamond Head is a volcanic crater that offers a stunning view of the island. Hiking to the summit takes about 1-2 hours, and the trail is well-maintained and relatively easy.
Where to stay in Oahu on a Babymoon: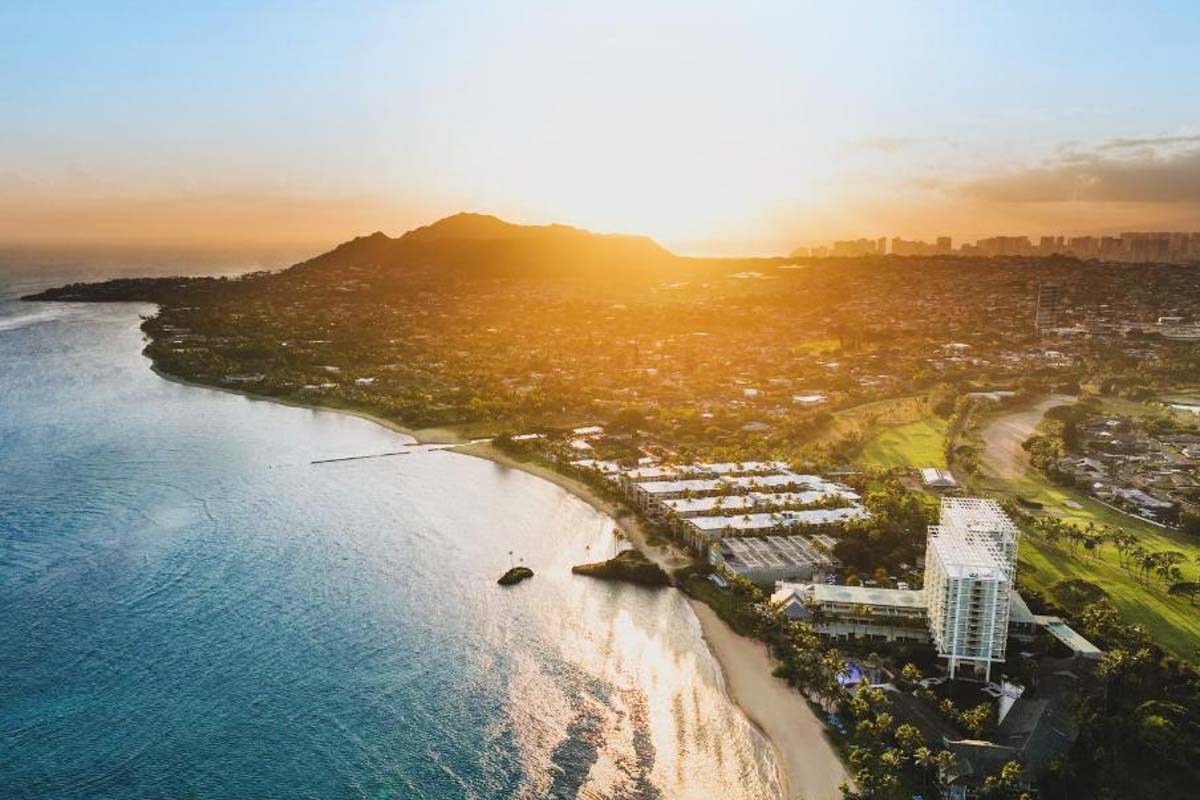 Thanks to its exceptional service and tranquil atmosphere, Kahala Hotel & Resort in Oahu is an ideal spot for a babymoon. One of the big drawcards of the hotel is its luxury spa retreat. The spa offers special pregnancy massages alongside a range of other relaxing treatments.
3. Kauai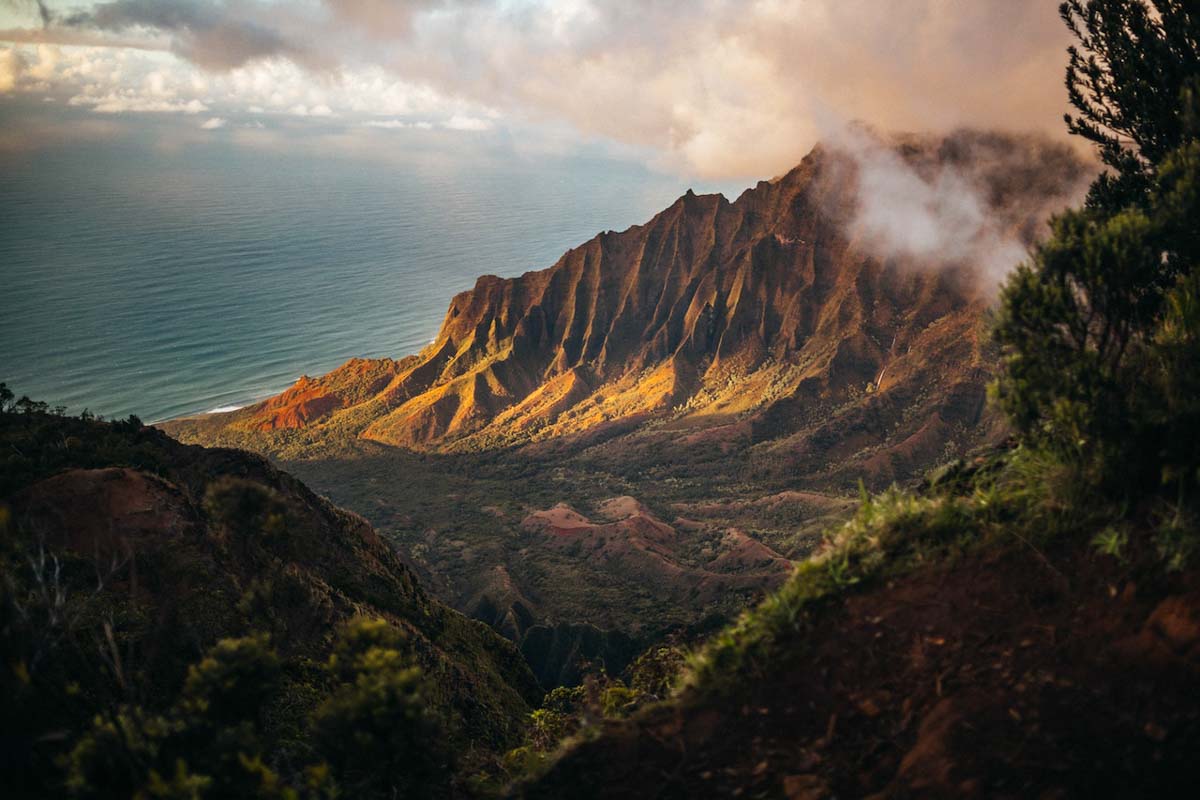 BEST FOR: Nature lovers
Known for its lush greenery and outdoor activities, Kauai is a great destination for nature-loving couples going on a Hawaii babymoon. You can soak in the island's breathtaking coastline on hiking trails, boat tours or even from a helicopter.
Best things to do in Kauai on a Babymoon:
Take a boat tour of Napali Coast– The Napali Coast is a breathtakingly beautiful stretch of coastline on the north shore of Kauai. The best way to experience it is by taking a boat tour, where you can get up close to sea caves, waterfalls, and other natural wonders.
Soak in the views at Waimea Canyon– Known as the "Grand Canyon of the Pacific," Waimea Canyon offers spectacular views of Kauai's interior. There are several lookout points and hiking trails along the canyon, each offering a unique view of this natural wonder.
Sunbath on Poipu Beach– Poipu Beach is one of the most popular beaches on Kauai. With its crystal-clear waters and soft white sand, it's the perfect spot for swimming, sunbathing, and snorkelling.
Where to stay in Kauai for your Babymoon: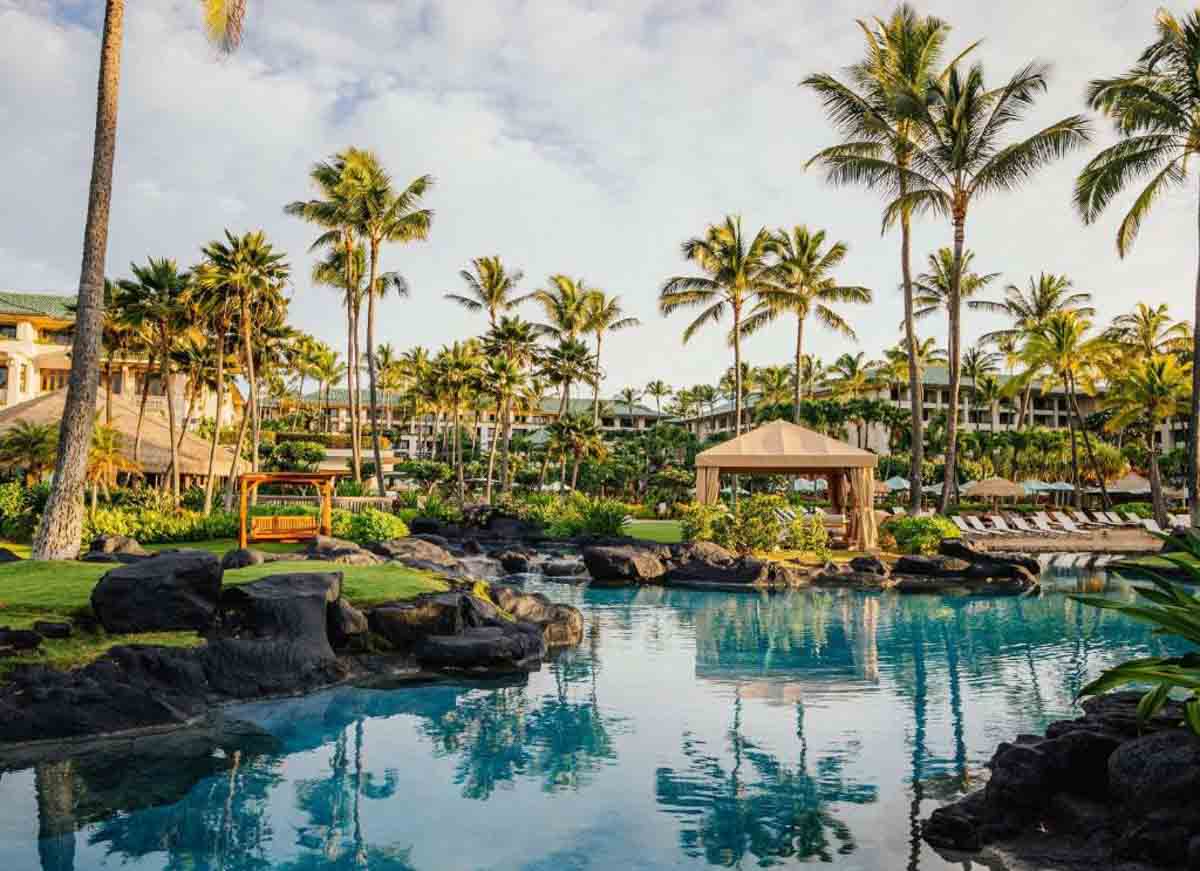 The Grand Hyatt Kauai Resort and Spa is a luxurious oceanfront resort that is perfect for a rejuvenating babymoon.The resort boasts several swimming pools, including a saltwater lagoon, a lazy river, and multiple hot tubs. It also features several on-site dining options, a world-class spa, and a range of activities, including golf, tennis, and water sports.
Want more babymoon inspiration? Go check out my guide to the 27 Best Babymoon Destinations in Europe for 2023!
4. The Big Island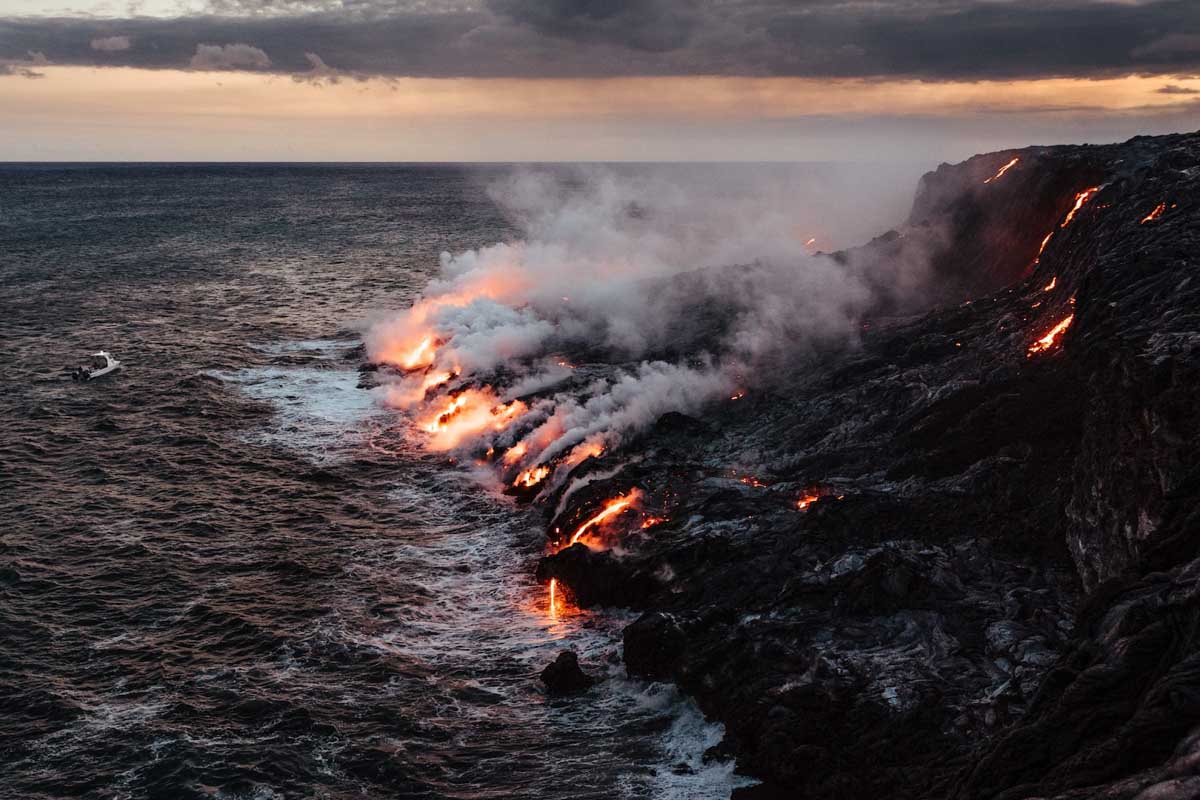 BEST FOR: Volcano lovers
The Big Island is, surprise surprise, the largest of the Hawaiian islands. Home active volcanoes and many natural wonders, if you are looking for an exciting babymoon, this is the island to visit!
Best things to do on the Big Island on a Babymoon:
Hawaii Volcanoes National Park– If there is one place you must visit on the Big Island, it's this national park. Here, you can witness the power of nature as you explore active volcanoes, hike through lava fields, and see steam vents and sulphur banks.
Stargazing at Mauna Kea – At 13,803 feet, Mauna Kea is the highest point in Hawaii. It also happens to be one of the best places in the world for stargazing and is home to several world-class observatories You can opt for a guided tour or drive up to the summit on your own.
Relax at Hapuna Beach – Hapuna Beach is easily one of the most beautiful beaches on the Big Island. It's home to white sand, crystal-clear waters, gentle surf as well as plenty of amenities.
Where to stay on the Big Island for your Babymoon: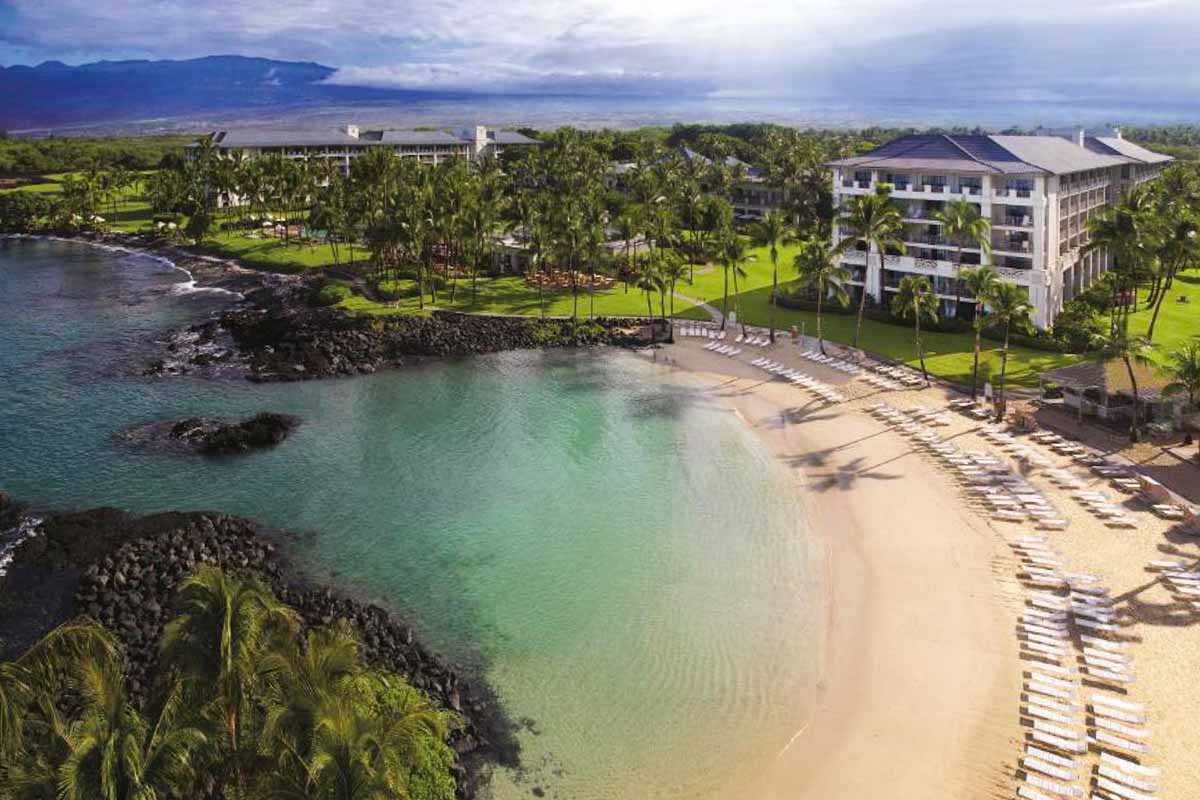 The Fairmont Orchid is a great choice for a babymoon on the Big Island. This luxurious resort is situated on Hawaii's Kohala Coast, boasting lush gardens and a private white sand beach. The resort is also home to the Spa Without Walls, which is an open-air sanctuary featuring a waterfall massage hale, steam rooms, and outdoor showers.
5. Lanai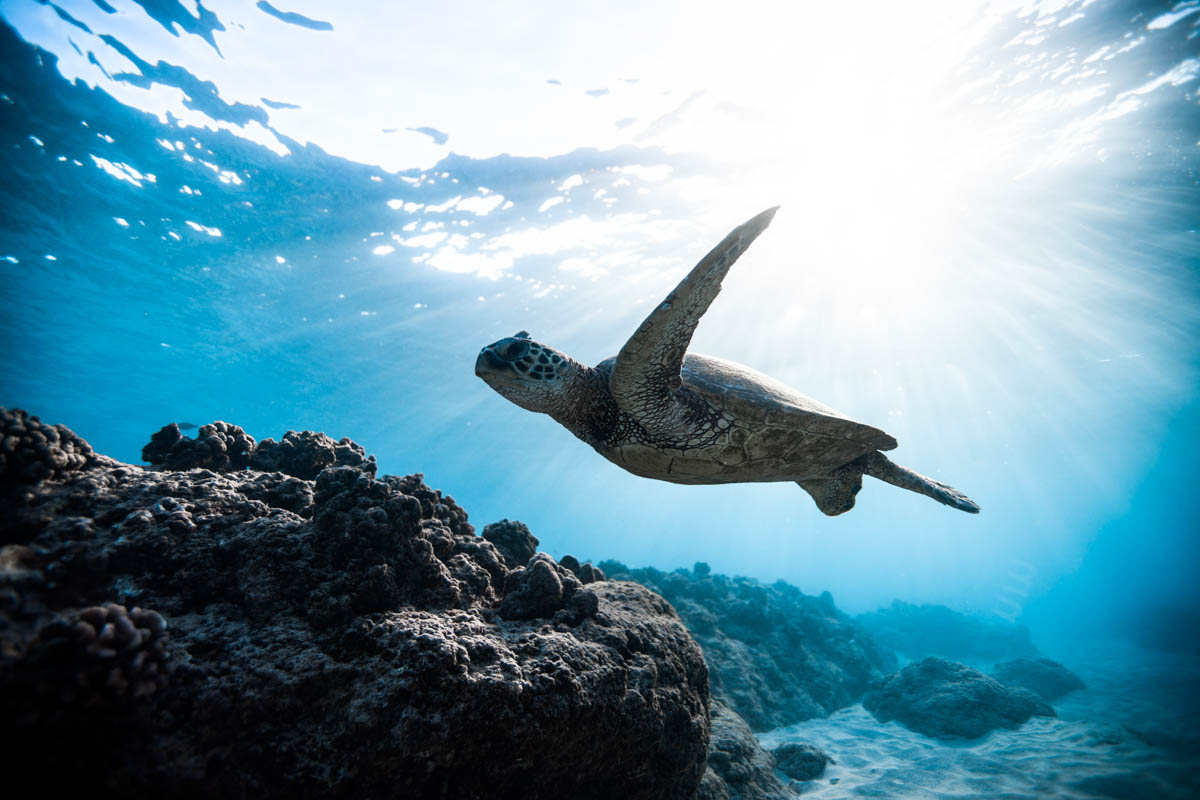 BEST FOR: Relaxation lovers
A less populated island offering a secluded, peaceful atmosphere, Lanai is a great destination for a quiet babymoon. You can relax at Hulopoe Bay Beach, hike the Munro Trail for stunning views of the island, or take a snorkelling excursion to see the colourful marine life.
Best things to do in Lanai on a Babymoon:
Hike to Pu'u Pehe (Sweetheart Rock) – Pu'u Pehe is a beautiful rock formation on the southern coast of Lanai. The hike to the rock is short but steep, and the views from the top are absolutely stunning.
Visit the Garden of the Gods– The Garden of the Gods is a surreal landscape of red rock formations which could be something out of a sci-fi movie. It's a great spot for a short hike or a picnic, and the views are truly otherworldly.
Snorkel at Hulopoe Bay– Hulopoe Bay is one of the best beaches to go snorkelling in Hawaii. With crystal-clear waters and an abundance of marine life, you are likely to see colourful fish, sea turtles, and even spinner dolphins.
Where to stay on Lanai for your Babymoon: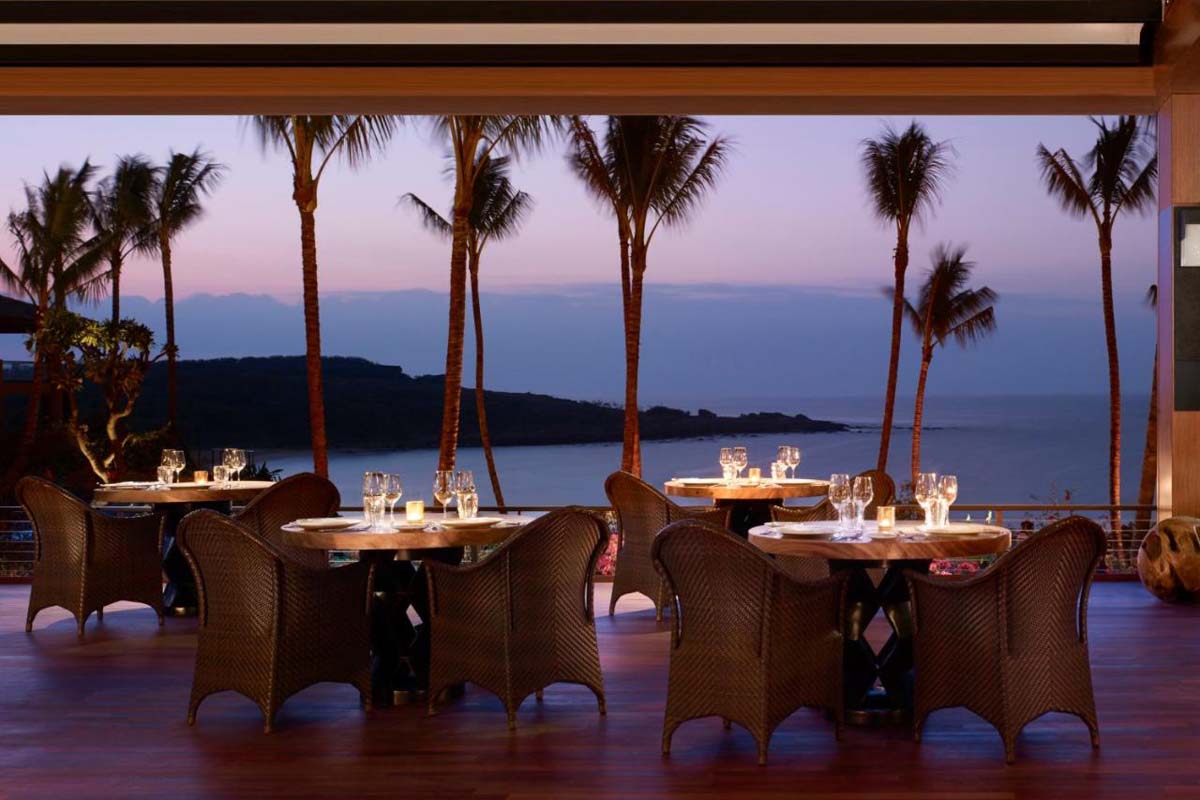 Located on the southern coast of Lanai, the Four Seasons Resort is positioned just moments away from some of the island's most scenic spots. Here, you can spend the day lounging at the lagoon-style pool, strolling through the botanical gardens or indulging in world-class Japanese cuisine at cliff-side NOBU restaurant.
6. Molokai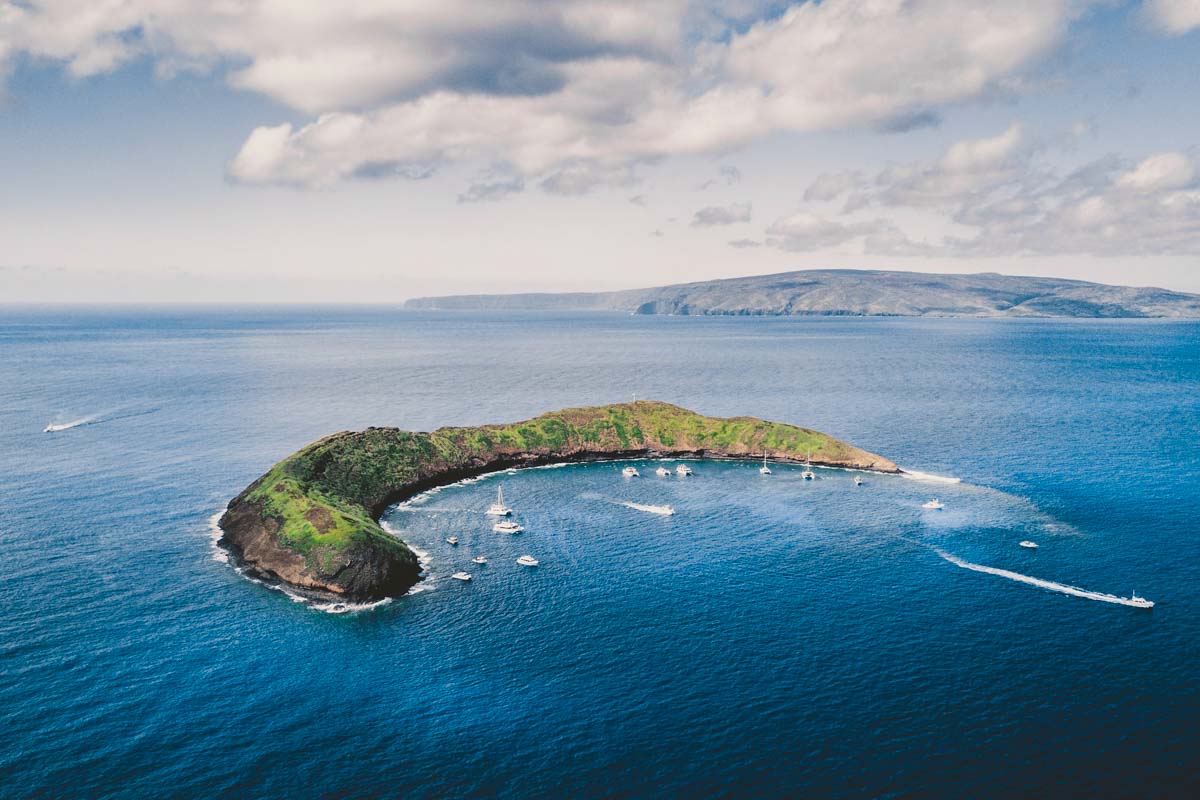 BEST FOR: View lovers
Known for its diverse natural beauty, Molokai is another peaceful and secluded destination for a babymoon. The island is home to a historical national park, a lush valley full of waterfalls and ancient Hawaiian temples, and of course, plenty of picturesque beaches.
Best things to do in Molokai on a Babymoon:
Visit Kalaupapa National Historical Park– Kalaupapa is a remote peninsula on the north shore of Molokai. Once used as a leprosy colony, the peninsula is now a national park that can only be accessed by mule ride or hiking tour. The park offers stunning views of sea cliffs and the Pacific Ocean.
Relax on Papohaku Beach – Stretching over three miles of pristine white sands, Papohaku Beach is one of the largest beaches in Hawaii. It's a great spot for swimming, sunbathing, and watching the sunset.
Explore the Halawa Valley– The Halawa Valley is a lush valley that is home to several ancient Hawaiian temples and waterfalls. You can take a guided hike to the waterfalls and learn about the valley's rich history and culture.
Where to stay on Molokai for your Babymoon: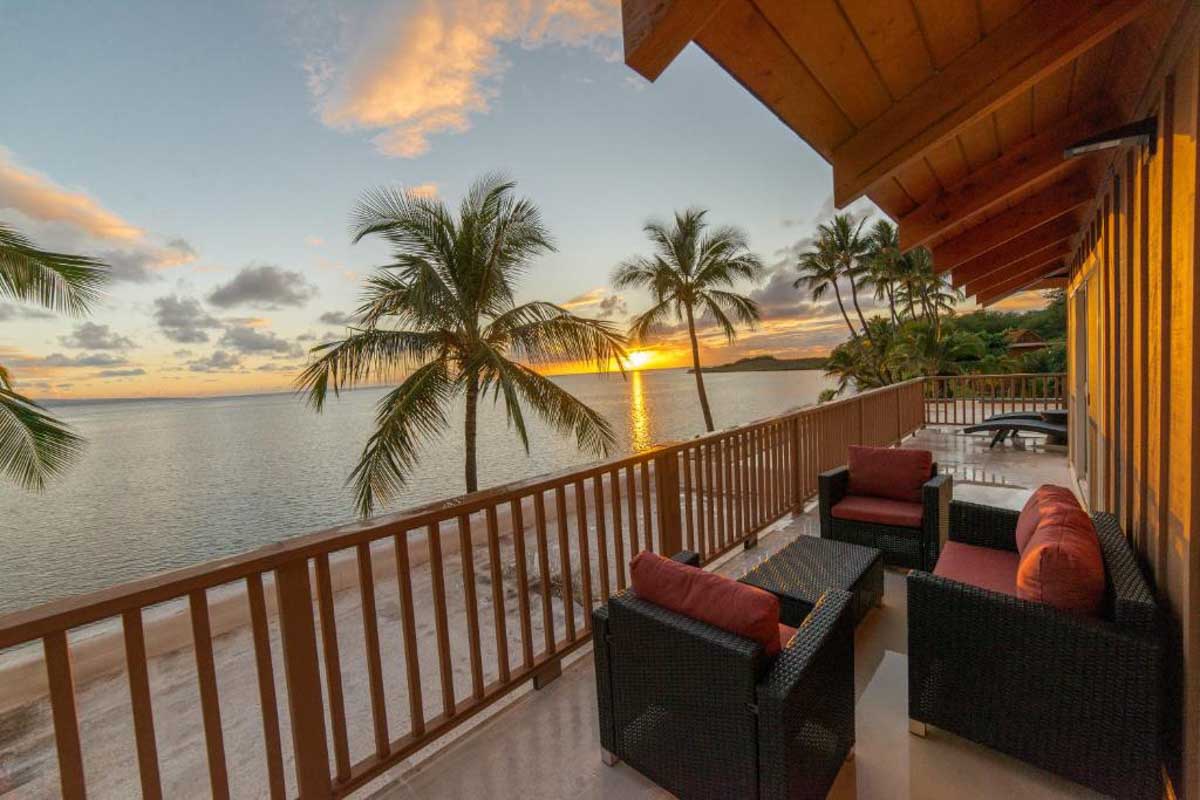 The Hotel Molokai is a laidback retreat situated on the south shore of Molokai. Between the friendly staff, the bungalow-style accommodation, and the relaxing atmosphere, the hotel really encapsulates the essence of Polynesian. Featuring a swimming pool, hot tub and a restaurant with live music on the weekends, it really is a lovely spot to stay for a Hawaii babymoon.
Best Activities for a Babymoon in Hawaii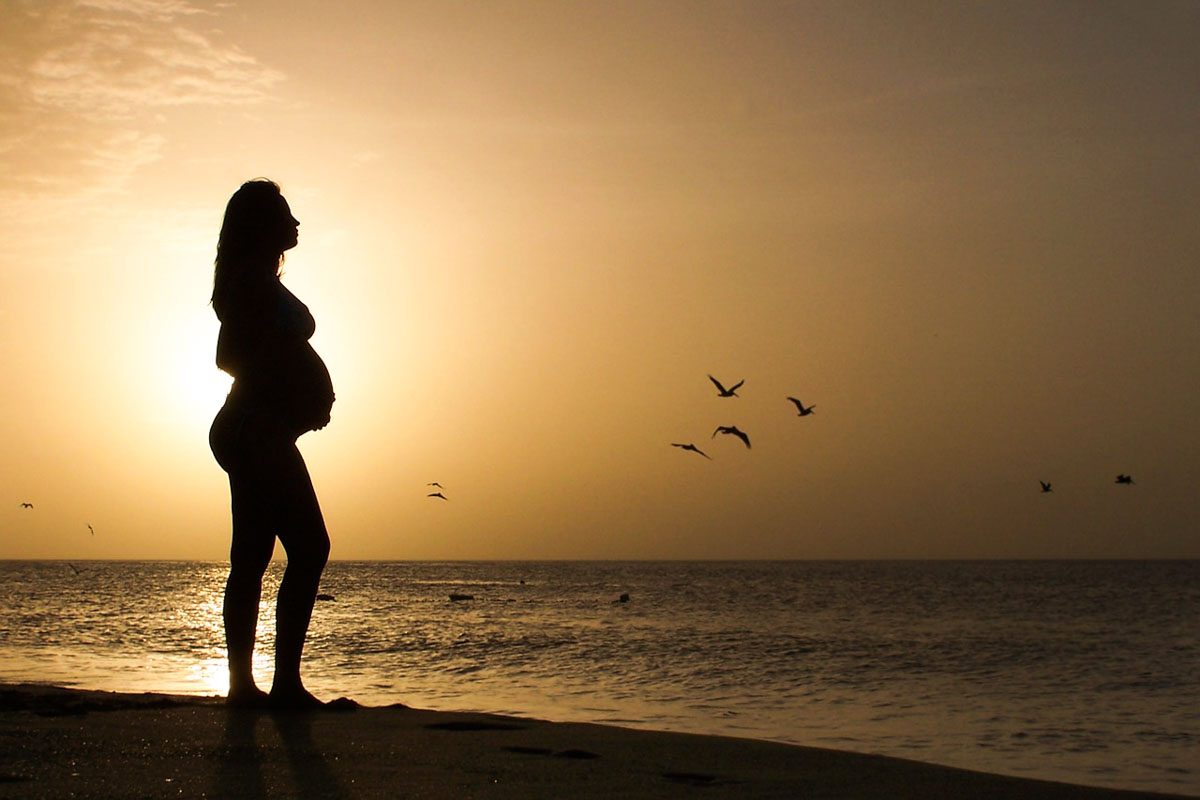 Relax on the beach– Hawaii is famous for its beautiful beaches, and a day spent lounging on the sand with a good book is a great way to relax. Some of the best beaches for pregnant women include Waikiki Beach, Kaanapali Beach, and Poipu Beach.
Get pampered at the spa– Most hotels in Hawaii offer spa services, which are perfect for pregnant women. Get a massage or a facial and relax in a tranquil atmosphere.
Go on a sunset cruise– A sunset cruise is a great way to enjoy the beauty of Hawaii without overexerting yourself. Many companies offer sunset cruises, including the Maui Princess, the Captain Andy's Sunset Sail, and the Star of Honolulu.
Take hula lessons– Many resorts in Hawaii offer hula lessons, which is a fun and low-impact activity for pregnant women. Learn about Hawaiian culture while getting some light exercise.
Farmer's Markets– Hawaii is known for its fresh and delicious produce, and visiting a farmer's market is a great way to sample local fruits and vegetables.
Yoga Classes – Many resorts in Hawaii offer prenatal yoga classes, which is a great way to stay active and reduce stress during pregnancy. Yoga can also help improve sleep quality and reduce discomfort during pregnancy.
Top Tips for Enjoying a Babymoon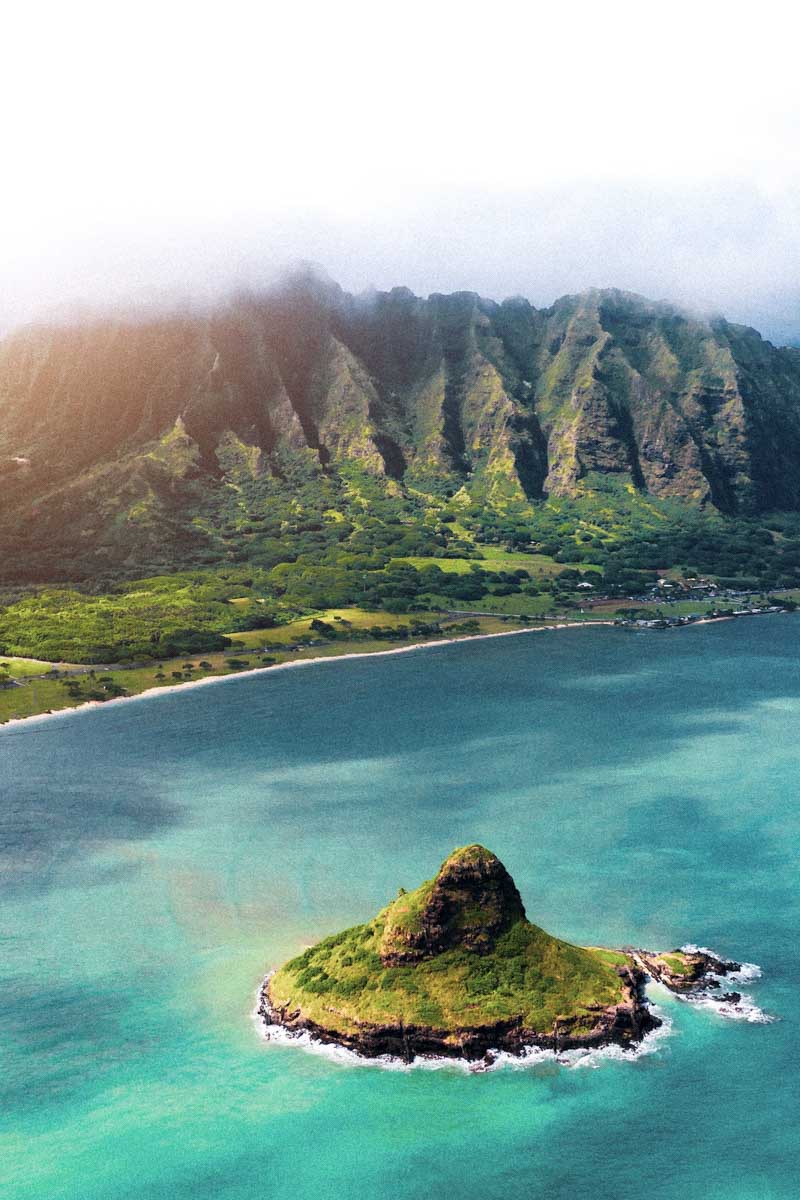 Check with your doctor– Before planning your babymoon, check with your doctor to make sure it's safe for you to travel. Your doctor may advise you on any precautions you need to take while traveling.
Pack comfortable clothes– Hawaii has a warm and humid climate, so it's essential to pack comfortable clothes and shoes suitable for the weather. Don't forget to pack a swimsuit and a sun hat.
Plan your activities– Plan your activities in advance, taking into consideration your energy levels and any pregnancy restrictions. Don't overexert yourself, and take plenty of breaks.
Stay Hydrated– Hawaii's warm and humid climate can cause dehydration, so it's important to drink plenty of water throughout the day. If you are pregnant, you should aim to drink at least eight glasses of water per day.
Avoid High-Risk Activities– During pregnancy, it's best to avoid certain high-risk activities such as zip-lining, scuba diving, or horseback riding.
Got island fever? Check out these articles next:
Like this article on the best babymoon spots in Hawaii? Pin it & save it for later!