I'm excited to announce the start of a new series I'm bringing to the blog- the Inspirational Traveller Series! I will happily admit that one of my biggest sources of procrastination comes from hours trawling the internet for new travel blogs to follow. Seeing how many incredible travel bloggers are out there making their passion a full-time career gets me inspired like nothing else. I hope this series will motivate you to dream big, as I interview individuals who prove it is possible to make a life that is centered around travel.
My first guest to the series is Nikki from The Pin the Map Project, who traded her full-time job in Manhattan for a life of adventure and travel. If running a super successful travel blog isn't enough, Nikki has also had stories featured in VICE, FOOD & WINE, The Daily Meal, Matador Network and more! I felt very privileged to interview her and I hope she inspires you as much as she's inspired me!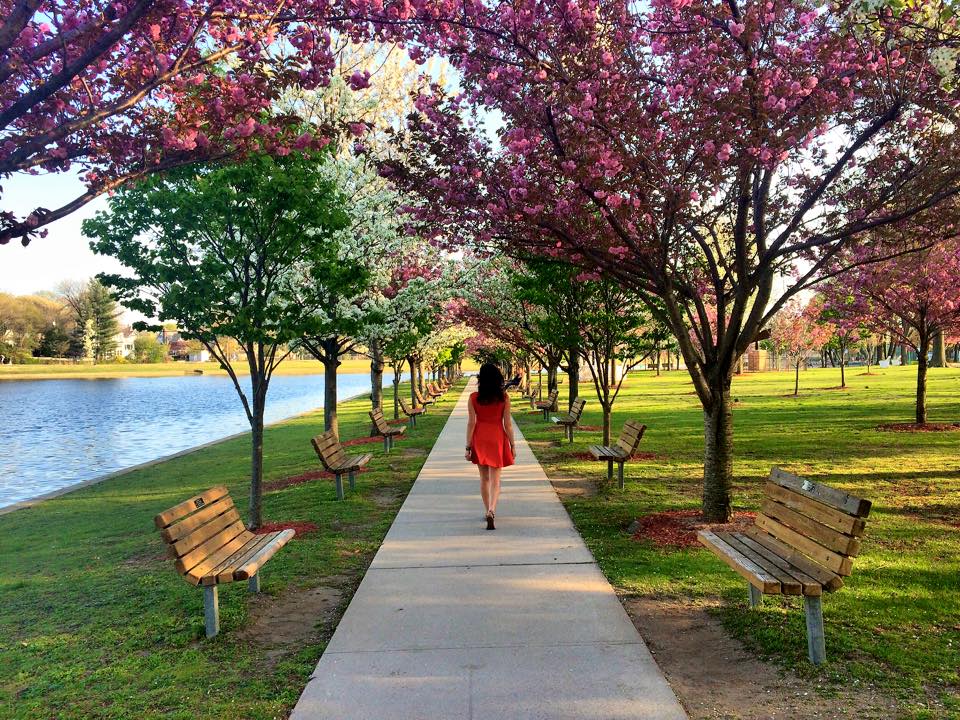 I've always grown up with an appreciation for travel thanks to my family and their love of taking me and my siblings  to places like Russia, Canada and Mexico. The problem was, I always assumed that travel was a luxury that I would have to wait to enjoy until later in life. Then a few years ago, I booked an impromptu trip to Colombia with a group of friends and was absolutely blown away by how affordable the whole thing was! By simply booking a trip at off peak times and being savvy to money saving tricks, I realized I could travel now–even in my twenties. I began traveling more and with the start of my blog, The Pin the Map Project, I was able to make seeing the world that much more attainable.
What has been the most unique cultural experience you've had overseas?
One of the more memorable moments I've had while traveling was in Panama while visiting the local Ngabe tribe in Bocas del Toro to see how they make chocolate from scratch. The tour was an incredible one that took us through the jungle as we followed the chocolate from cocoa pod to the shard of coconut shell the freshly made, chocolate paste was served to us on. While there, I was blown away by the village that the locals live in and remember feeling such emotion about having this simple moment of bonding with the locals despite our different worlds. The Ngabe could likely not imagine what it would be like to live in New York City and likewise I couldn't imagine what it would be like to live in the jungles of Bocas del Toro, but our vast differences didn't matter as we were bonded by nothing more than kindness, curiousity and a love of chocolate.
What was the biggest challenge you faced when transitioning from a normal job in to full-time travel blogging?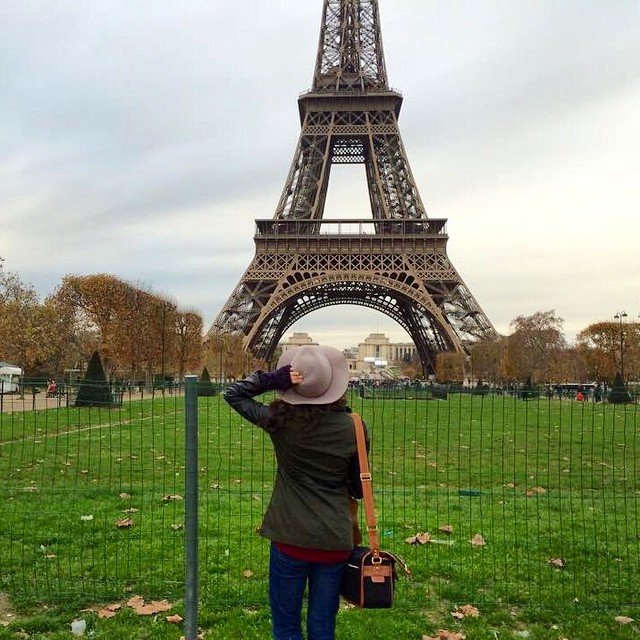 After working in advertising for 3+ years in Manhattan, I don't know if I was fully prepared for the alarming feeling of getting my last consistent paycheck. While working freelance is incredibly freeing, it can cause a stomach flip if you don't have enough saved or haven't planned ahead for things like health insurance, student loans. It was a challenge to get used to the sporadic and varying payments that mark the life of a freelancer where some of my articles are paid immeditely and others are paid six months later, while some months my blog generates a lot of money and others it doesn't. You can check out my Guide to things to consider before going Freelance here.
Give us the local scoop… Where is your favorite spot to hang out in NYC?
I really love the West Village, walking down Prince St. or Bleeker St. you find tons of charming restaurants, shops, brownstones and little corners of the city that just remind me why I moved to New York. Also, I have my little coffee shop near my apartment in Astoria that is French-inspired and always seems to be playing my favorite music–I love to set up my laptop here and blog away while sipping a foamy capuccino.
Switching off work mode must be a challenge when traveling is your job! How do you strike a balance between working and fully enjoying the place you're in?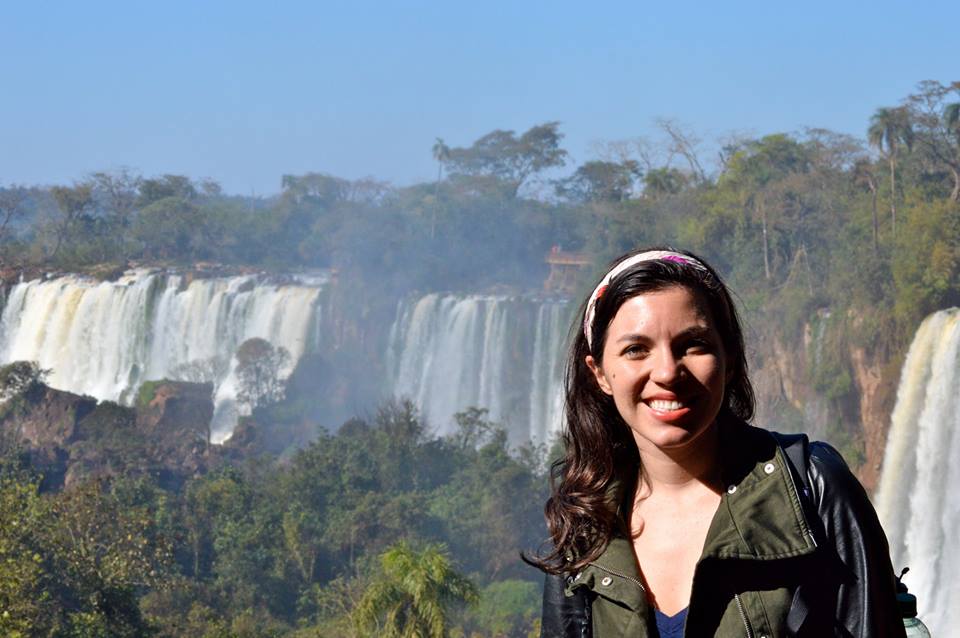 It's funny you ask that because I was thinking about this a lot while on a recent trip in Colombia. I kept worrying that my impulse to document things on Instagram for my followers was standing in the way of enjoying my trip. Here's the thing, being a travel writer is a beautiful thing because you are tasked with sharing the world with people who (for whatever reason) are unable to be at the place you are visiting. Whether blogging or freelancing for another site, travel writing inspires people to do things like solo travel, eat exotic foods or go to places like Vietnam that they might otherwise not have done. When I travel, I tend to blog and write my stories when I am back in NYC to let the experiences sink in but I am actively sharing on social media to keep my readers engaged and along for the ride. While, I don't know if I strike the perfect balance between living in the moment and recording it; I don't mind I love to inspire my readers to travel the world–one pin at a time.
If you could only visit one more country in your lifetime, where would it be?
Hard question! I have so many countries still to visit it seems impossible to decide but if I had to, I would pick Colombia. I am from Bogota originally but moved to the States at a young age and am only now beginning to rediscover my heritage. I was just on assignment for VICE in Cartagena and there is so much more to see in Colombia–from Medellin to Santa Marta to Bogota. I have such warmth in my heart from discovering my culture and could spend a while soaking it in.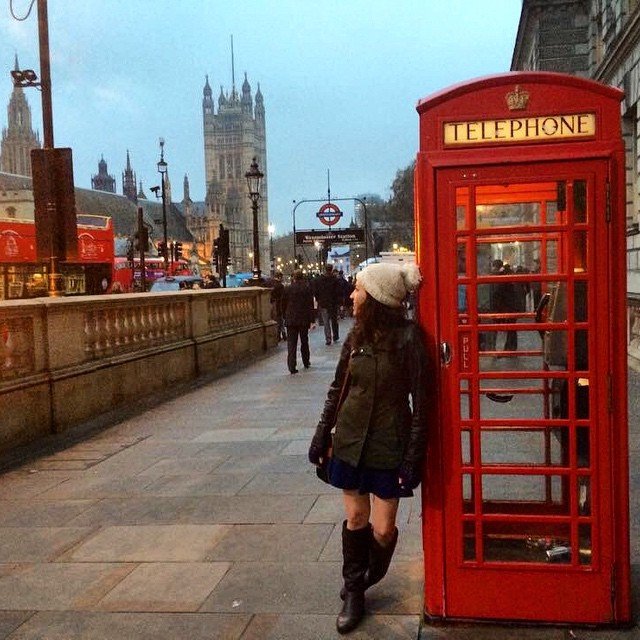 Some people might be aghast at this answer but it would be London! I had such high expectations for London, love the history and even considered going to graduate school there but when I visited it for the first time last year while on assignment to review hotels, I found it to be too similar to NYC. When I leave NYC, I love to be challenged by a different culture and country that kicks me out of my comfort zone and sends me home with perspective and in London I just didn't get that.
What is your number one piece of advice to anyone looking to start a travel blog?
First, I'd check out my recent article on The Honest Guide to Becoming a Travel Blogger as it covers a lot of ground on beginning your own travel blog. I love to write often about Blog tips to show my readers that starting a travel blog, building a following, writing for publications and even earning free travel or getting paid to travel is possible. I think the idea of being a travel blogger is shrouded in a lot of mystery and many people see it as this unicorn-esq career that is not quite real and always out of grasp. I used to feel the same way but after almost two years of working on The Pin the Map Project, I realized that if you have a knack for writing and passion for what you're writing about, then that paired with dedication will help turn you into a successful blogger. I would suggest checking out my Blog Tips section for more advice!
Do you have a motto or piece of advice you live your life by?
There is a favorite quote I have that reads: "the afternoon knows what the morning never suspected," which is to say that anything can happen in a day. I love this quote because it reminds me that everyday can hold a surprise or opportunity that could change my life–whether that means meeting the love of my life or starting a travel blog :)
While on assignment in Argentina last August (and on my first solo travel adventure) I was walking around one afternoon in San Telmo taking photos of the lively street fair that takes place there every Sunday. I spotted this Spanish guitarist playing beautiful music for an elderly couple that was tango dancing and (being a sucker for Spanish guitar) stood by and snapped photos while listening to the melodies. After 10 minutes or so, I went in search of a local parrilla for a grilled choripan sandwich and felt a tap on my shoulder. I whirled around, surprised to see the Spanish guitarist I had been photographing standing in front of me. Before I could open my mouth, the guitarist swept me into his arms and kissed me! I was speechless and couldn't help but laugh at the audiciy and hilarity of it all. Therse Argentine men were crazy! Being alone in Buenos Aires, I simply laughed it off and continued on my way.
Where in the world are you off to next?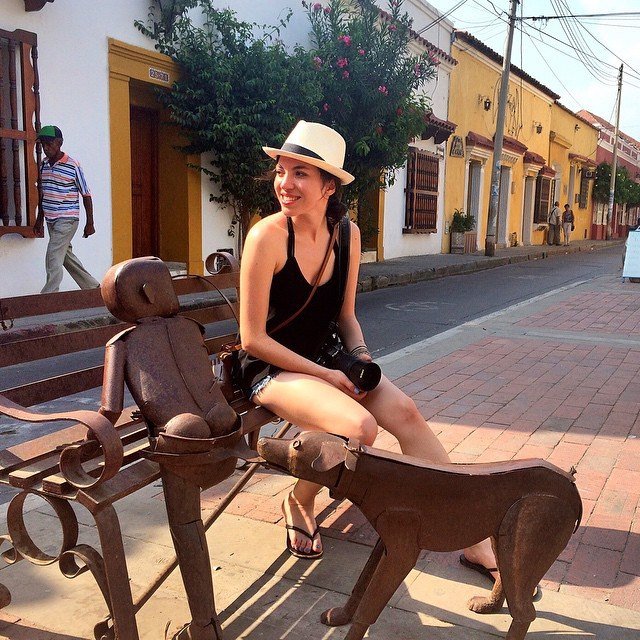 I will be heading to Morocco on assignment in August as part of a partnership with Top Deck Travel, will be heading to Vietnam in September as part of a partnership with Contiki, to Guatemala in October with a friend and to Ecuador in November to review hotels in Quito!
You can follow Nikki and her adventures with The Pin the Map Project on Instagram, Twitter, Facebook and Youtube!
For more inspiration