Planning on campervanning in Norway? Here are 7 of the best campsites to stay at as you road trip around this spectacular country!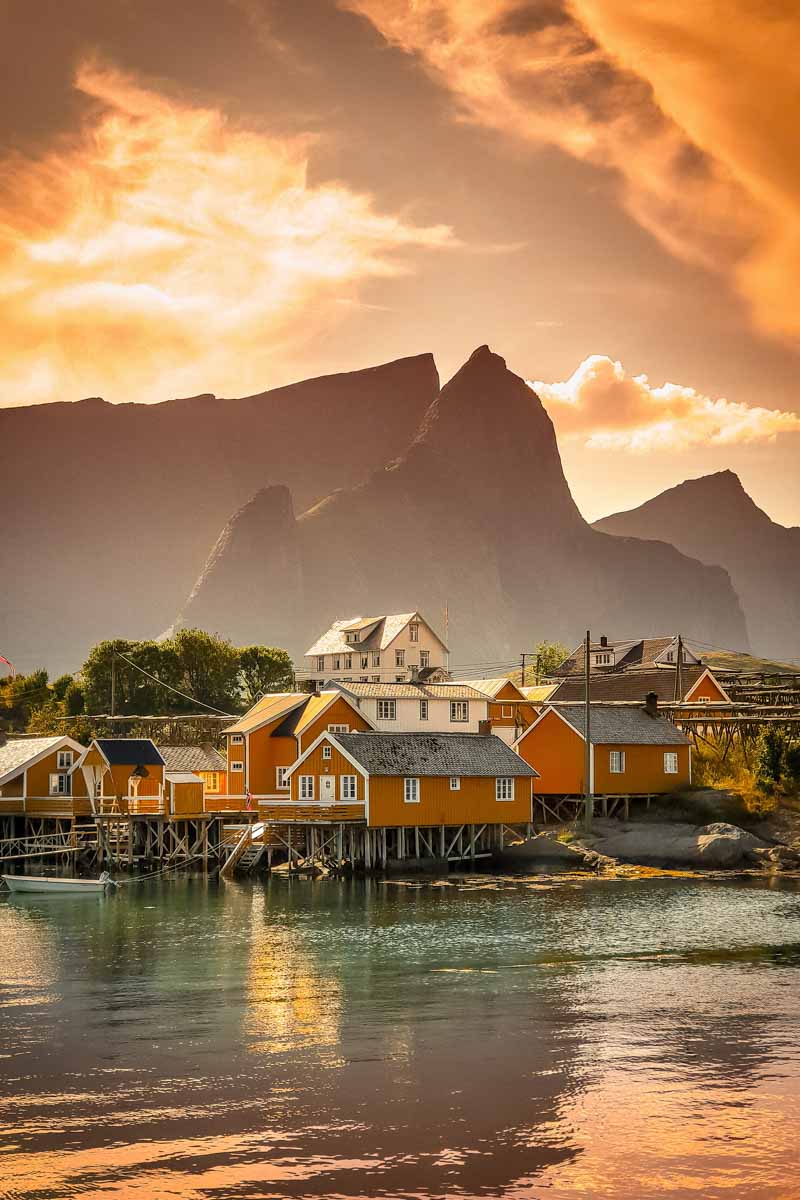 Disclosure: This post contains affiliate links, which means I make a small commission at no extra cost to you if you kindly choose to book via my links!
From driving along the iconic hairpin bends of the Trollstigen mountain pass to falling asleep under the glow of the Northern lights… If you want to truly immerse yourself in the breathtaking Nordic scenery, a campervan rental in Norway is a must.
Campervanning in Norway is a great idea for many reasons. First of all, it's home to some of the most scenic drives in the whole world. Secondly, it's filled with a plethora of idyllic campsites to choose from.
Whether you want to sleep underneath towering mountains or nestled away by peaceful lakes, there are campgrounds in Norway for everyone. Here are some of the best campgrounds that Norway has to offer…
7 Places to go Campervanning in Norway
Best Campgrounds in Oslo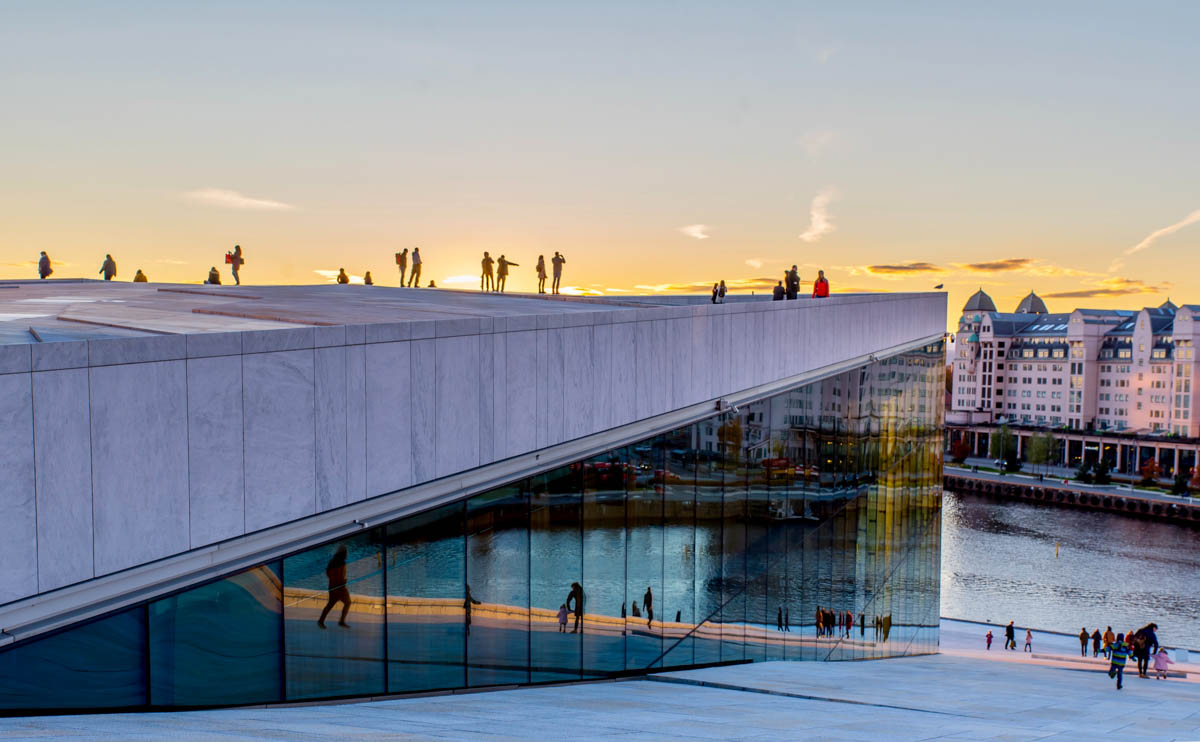 Begin your campervanning adventure in Olso, Norway's vibrant capital city. Unlike most big cities, Olso is home to a selection of campgrounds within easy reach of the city centre. This is the perfect way to experience the best of both worlds, as you can explore Oslo's cultural attractions during the day and retreat to a serene campground at night.
1. Ekeberg Camping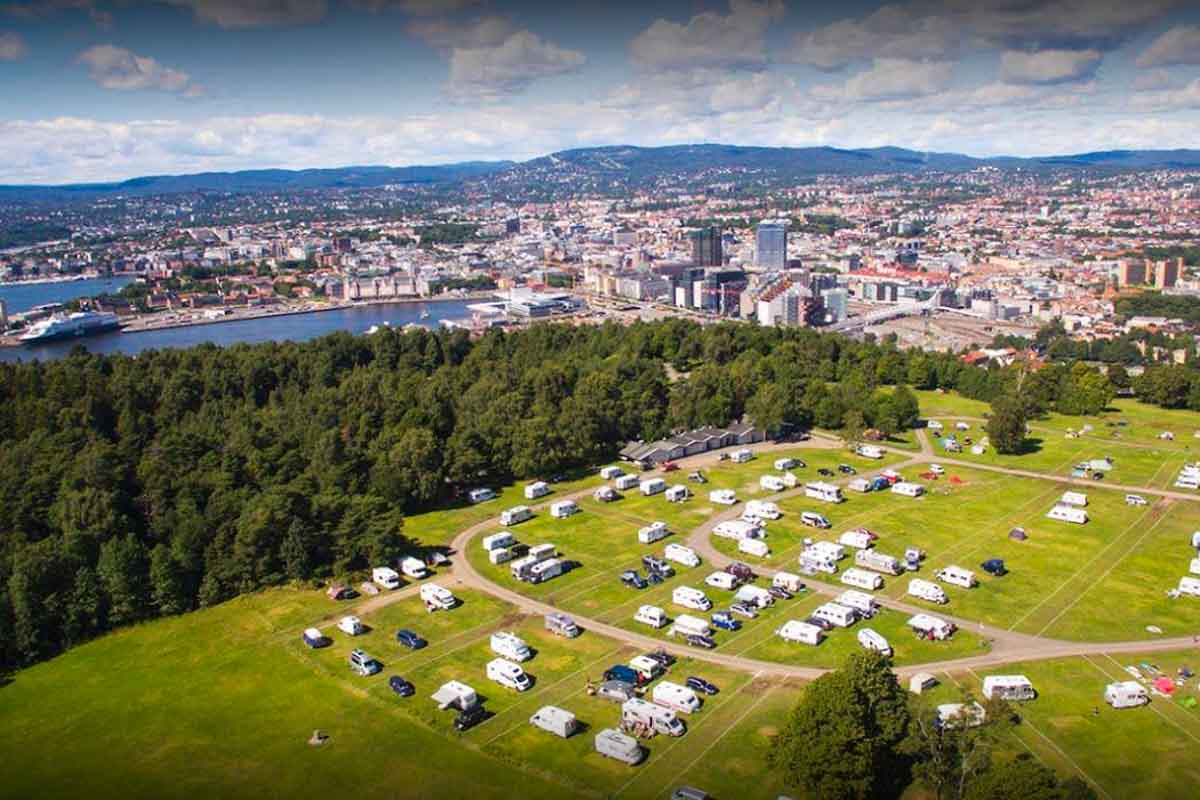 If you are looking for a campground within strolling distance from the city centre, Ekeberg Camping is the place to stay. This well-maintained campground is surrounded by lush greenery and offers a fantastic view over Oslo.
There are plenty of spots here for campervans that are equipped with electricity. On-site, you'll also find shared kitchen, bathroom and laundry facilities. Nearby, you'll find Ekebergparken Sculpture Park, restaurants, mini-golf, a petting zoo and more.
Campground Address: Ekebergveien 65, 1181 Oslo, Norway
2. Bogstad Camping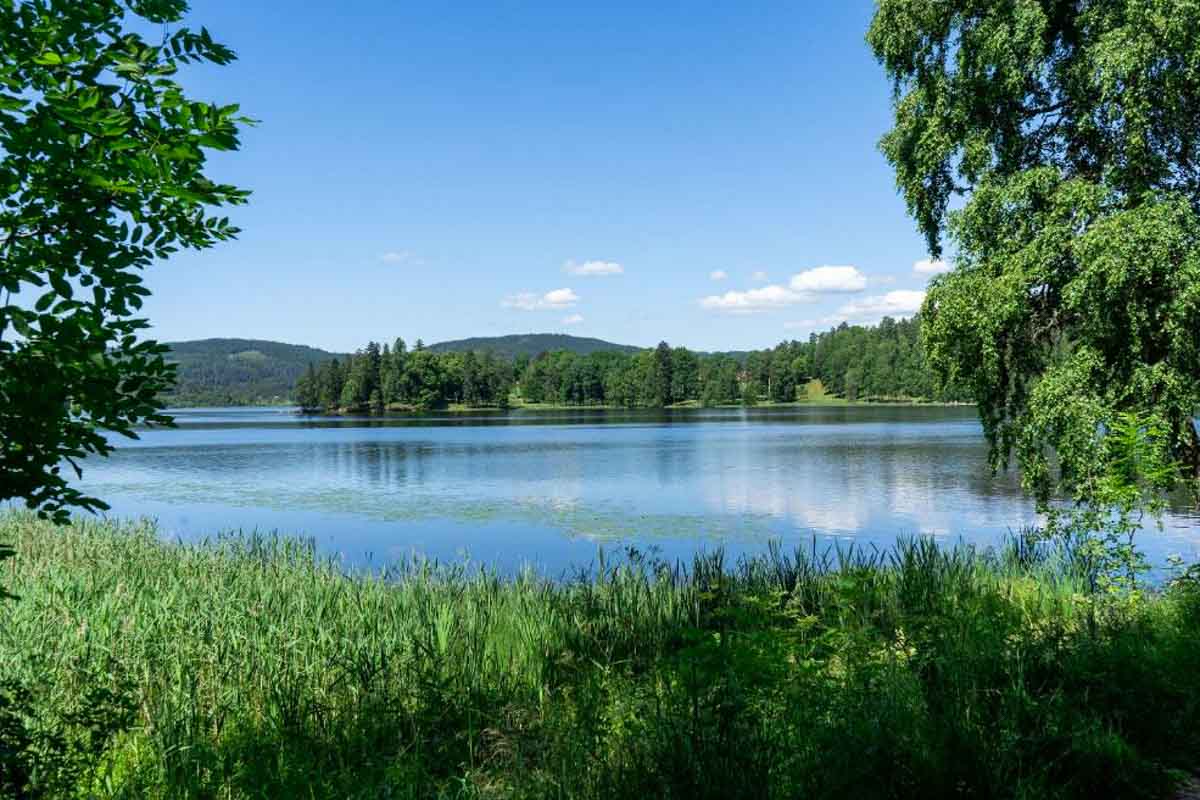 If you want to stay a little further away from the bustling city to get some more peace and quiet, Bogstad Camping is a great option. This campground in Norway is positioned right across from an idyllic lake, which is a lovely spot for swimming and water sports.
The campground not only has sites for campervans but also offers modern cabins and apartments if you're looking for something a little more comfortable. Bogstad Camping is known for offering very good facilities, with expansive shower and toilet blocks to accommodate all guests.
Campground Address: Ankerveien 117, 0766 Oslo, Norway
Best Campgrounds in Bergen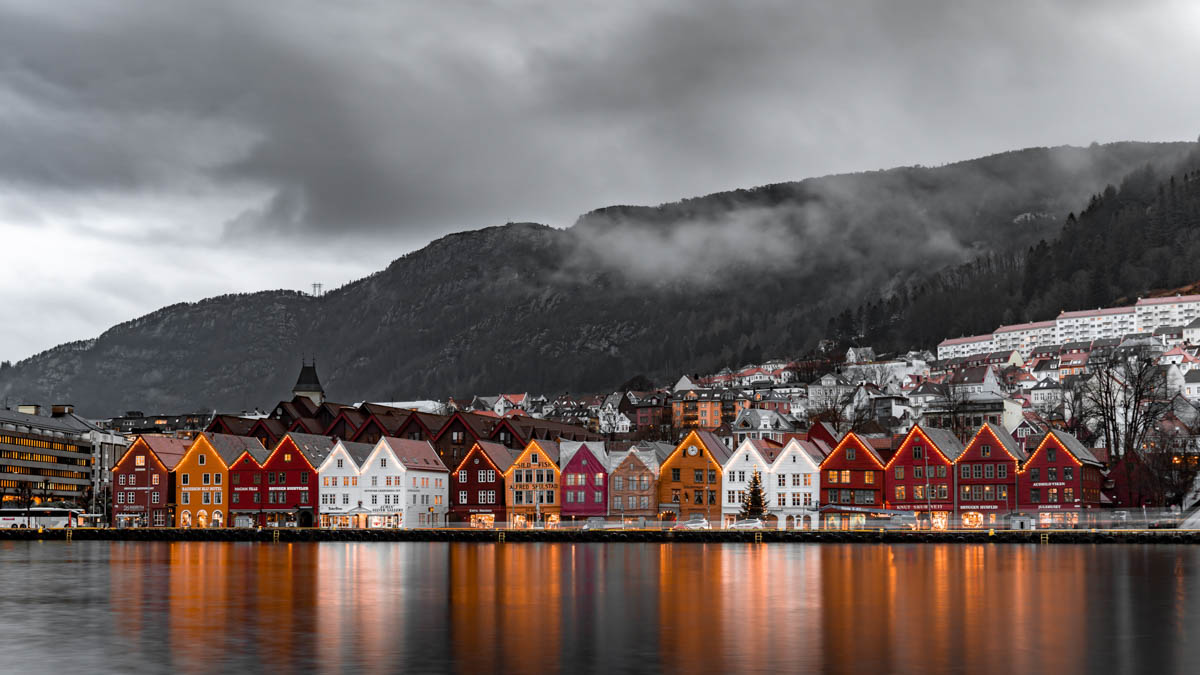 Located 470 kilometres away from the country's capital is the picturesque city of Bergen. Surrounded by fjords and mountains, it's home to a plethora of stunning campsites to stay at on your Norway campervanning adventure!
3. Bergen Camping Park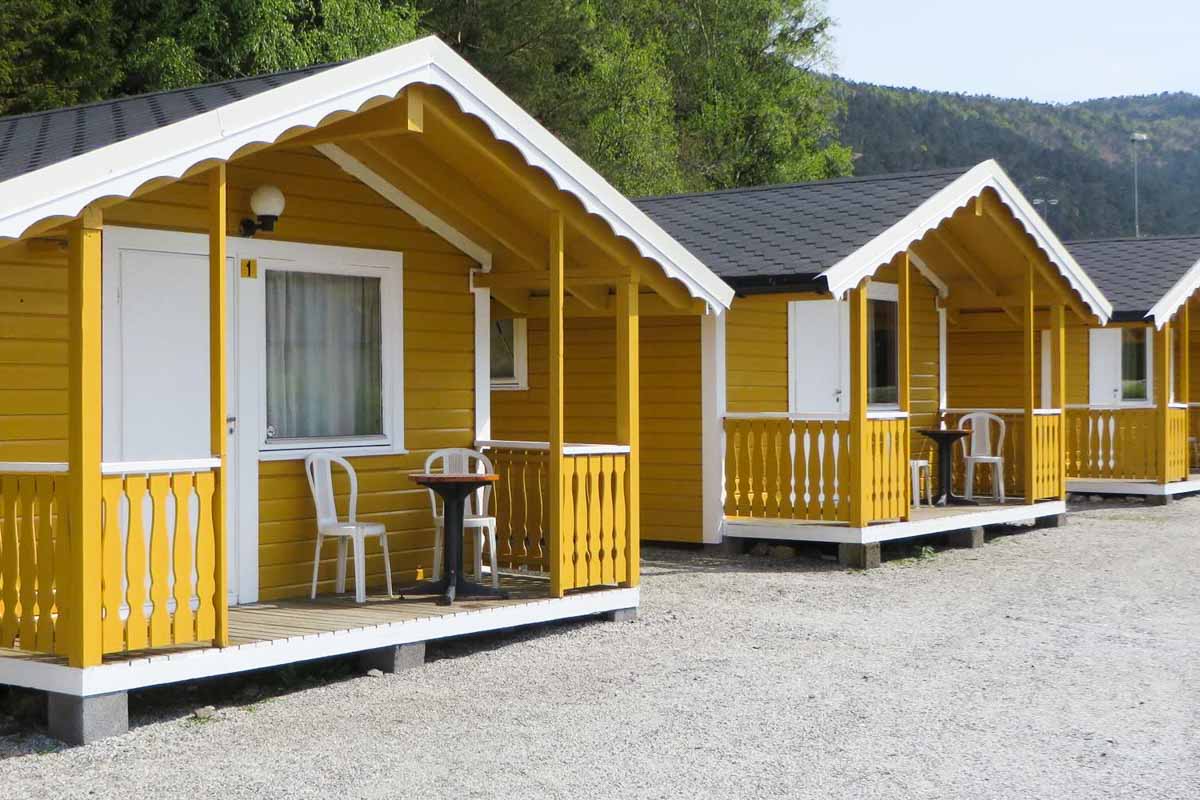 Located just 10km from the centre of Bergen, Bergen Camping Park is one of the most popular campgrounds in Norway. The peaceful campsite is surrounded by enchanting woods and towering mountains, with many hiking trails in easy reach.
The camping park offers all the amenities you need to stay here in a campervan. This includes a dumping station, playgrounds, bathrooms, shower rooms, places to do laundry and cooking areas. It's also a short drive from Sørfjord, which is a popular spot for swimming and saltwater fishing. 
Campground Address: Nordre Brurås 26, 5111 Breistein, Norway
4. Solneset Gård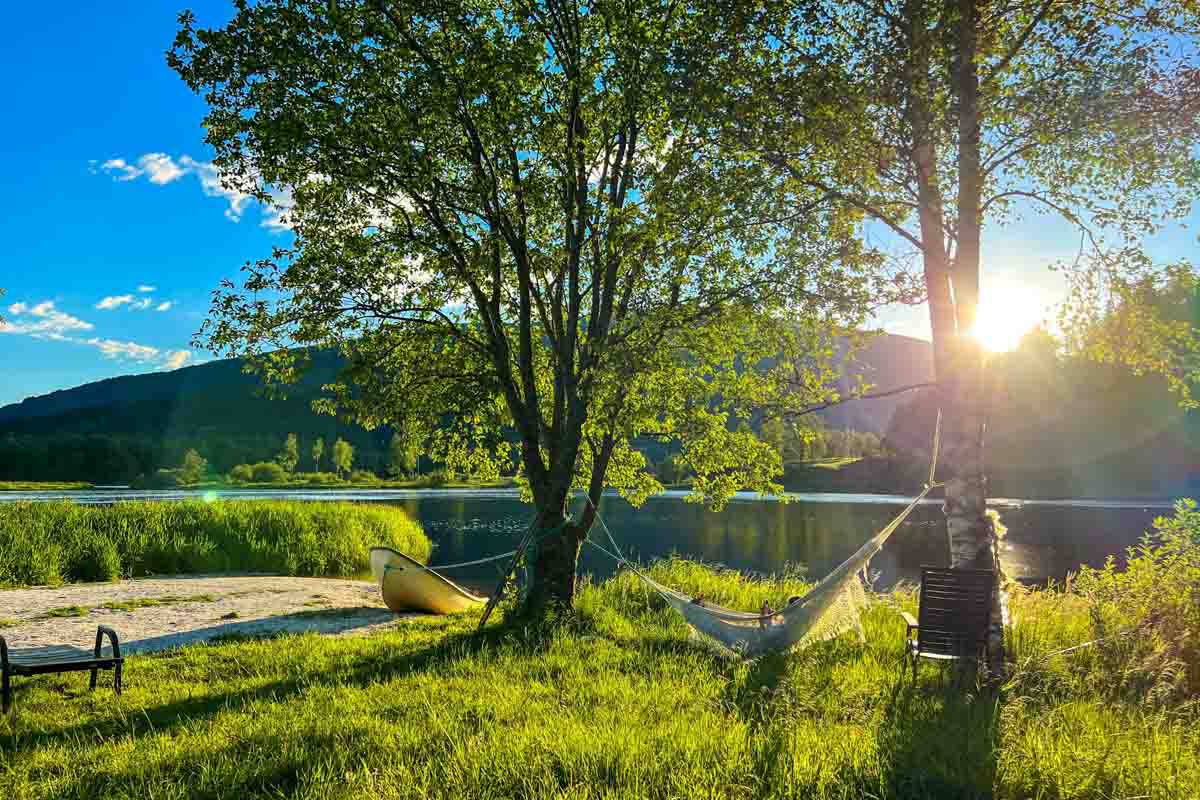 If you want an escape to the countryside, you need to stay at the stunning campground Solneset Gård. This tranquil campsite is situated on a farm, surrounded by epic mountains, a gushing river and a glistening lake.
This luxury campground is one of the best places to come and stay on your Norweigan campervanning adventure. The facilities here are impeccable. From a sauna, super clean bathrooms, a guest living room, wifi, an outdoor BBQ area and an all-day restaurant, Solneset is equipped with everything you need for a comfortable stay.
Campground Address: Unnelandsvegen 320, 5268 Haukeland, Norway
5. Lone Camping AS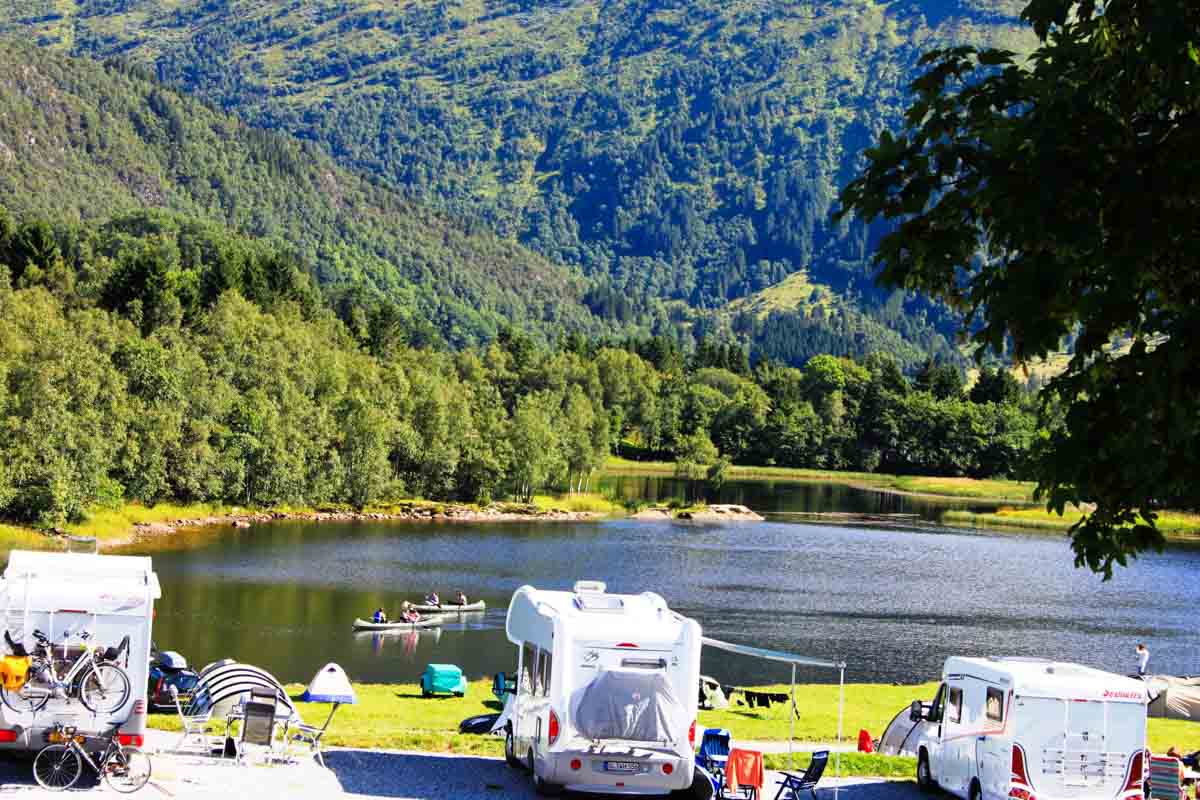 Lone Camping is situated on the idyllic Lake Haukeland and is a short 25-minute drive from the centre of Bergen. Surrounded by trees and mountains, it's ideal for those looking to spend their days both immersed in nature and exploring the city.
The campground offers spacious pitches for campervans, caravans and tents. Lone Camping offers many onsite activities, including a playground, billiards table, a TV lounge, canoe rental, swimming and so much more.
Campground Address: Hardangervegen 697, 5268 Haukeland, Norway
Best Campground in Trolltunga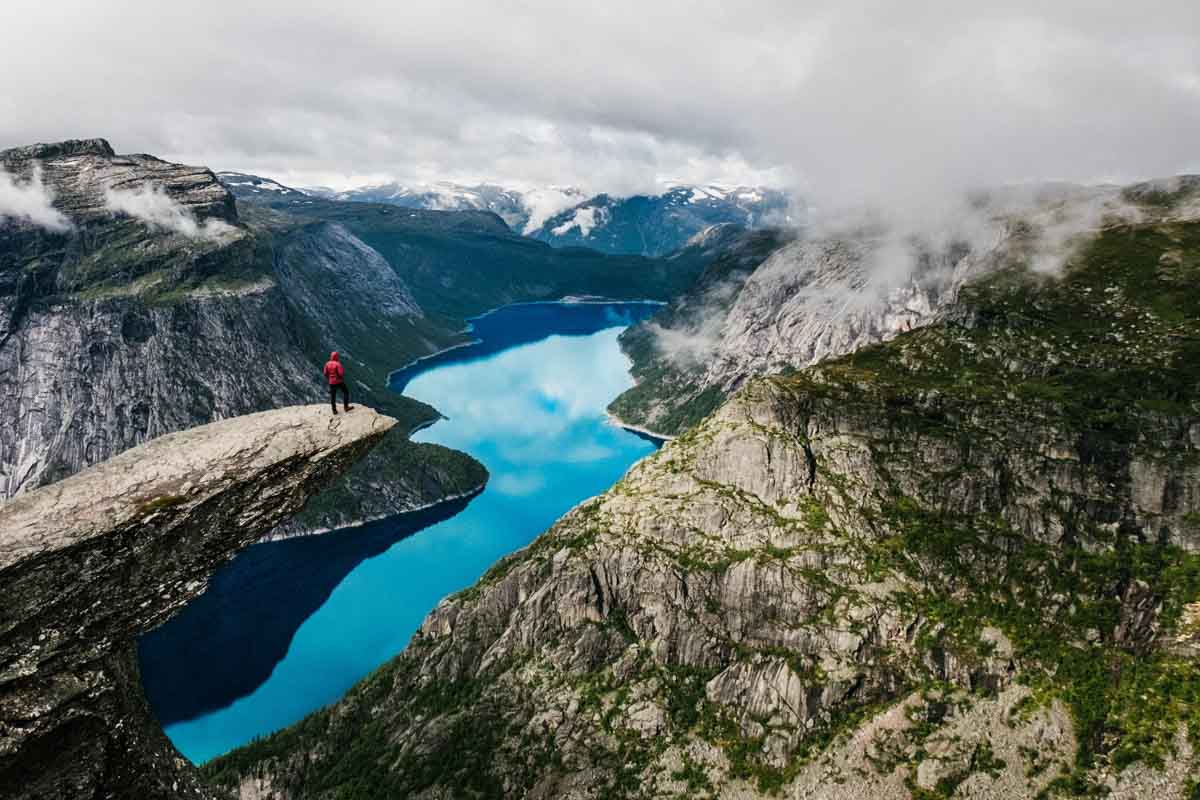 Trolltunga is one of the most famous sites in all of Norway and is a must on your campervanning itinerary. These spectacular cliffs are situated about 1100 meters above sea level and offer some seriously breathtaking views.
6. Odda Camping Site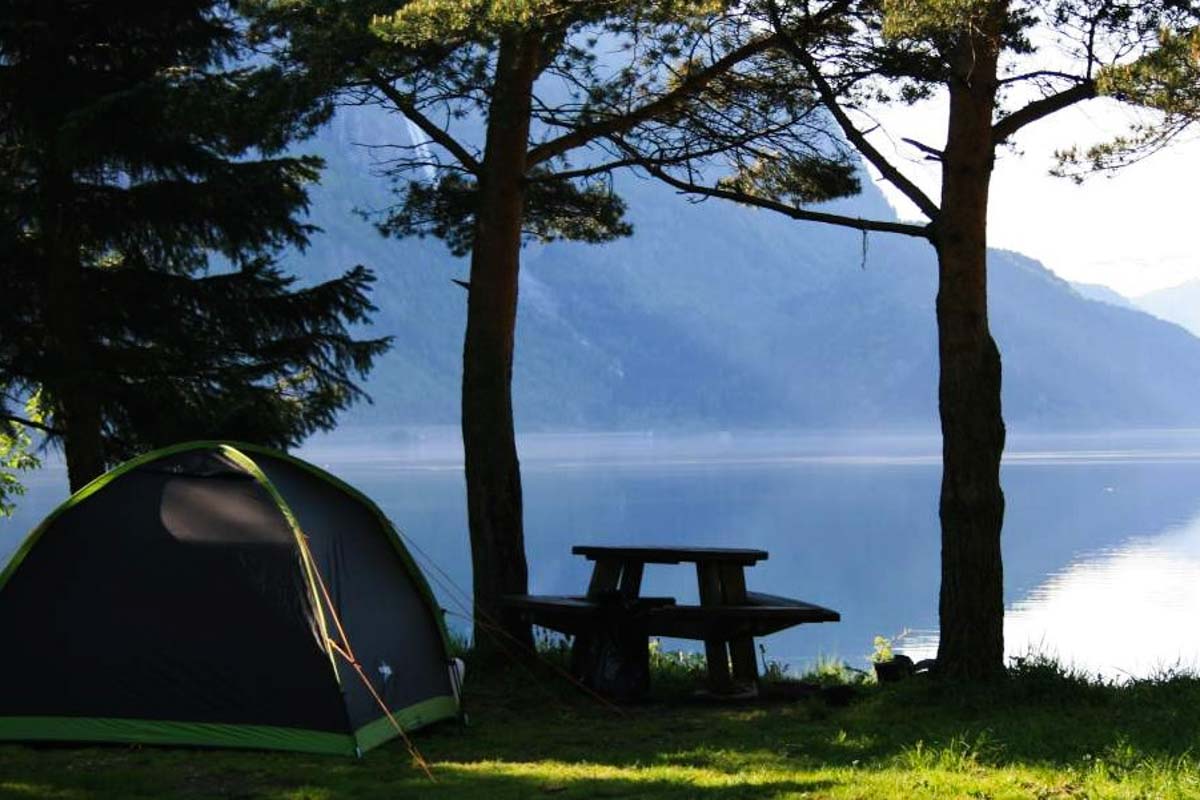 The closest campground to the iconic Trolltunga is Odda Camping Site. Situated between Floregfonna and the Hardangervidda National Park, the scenery around this area is like nothing you've ever seen before.
Odda Camping Site offers scenic pitches for campervans along the banks of Sandvin Lake. The lake is a great spot for swimming and fishing for trout or salmon. The campground offers sanitary and washing facilities, a kitchen, a shared grill area, bike and canoe rental and more.
Campground Address: Jordalsvegen 29, 5750 Odda, Norway
Best Campground in Hallingdal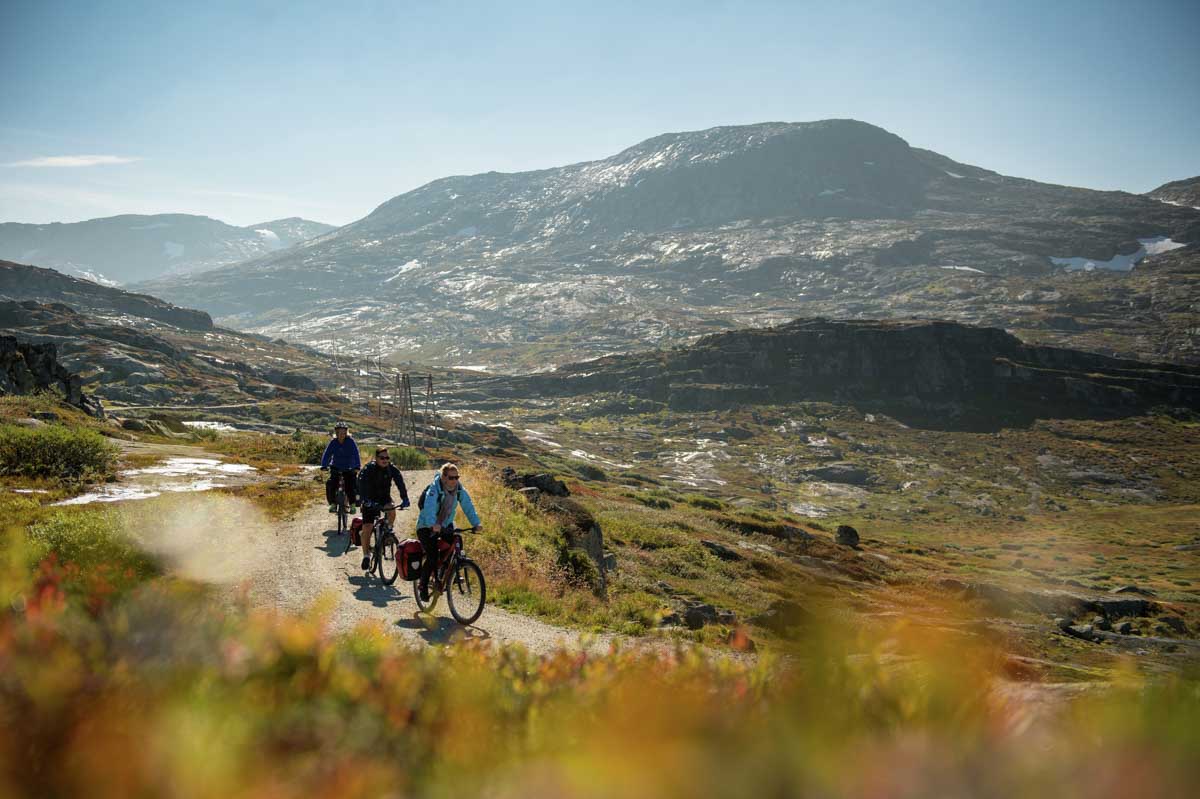 Another must-visit spot on your Norway campervanning adventure is the Hallingdal. The valley is home to some of Norway's most popular ski resorts as well as some of the best hiking the country has to offer. The area is filled with wildlife such as reindeer, elk and even brown bears!
7. Hallingdal Campsite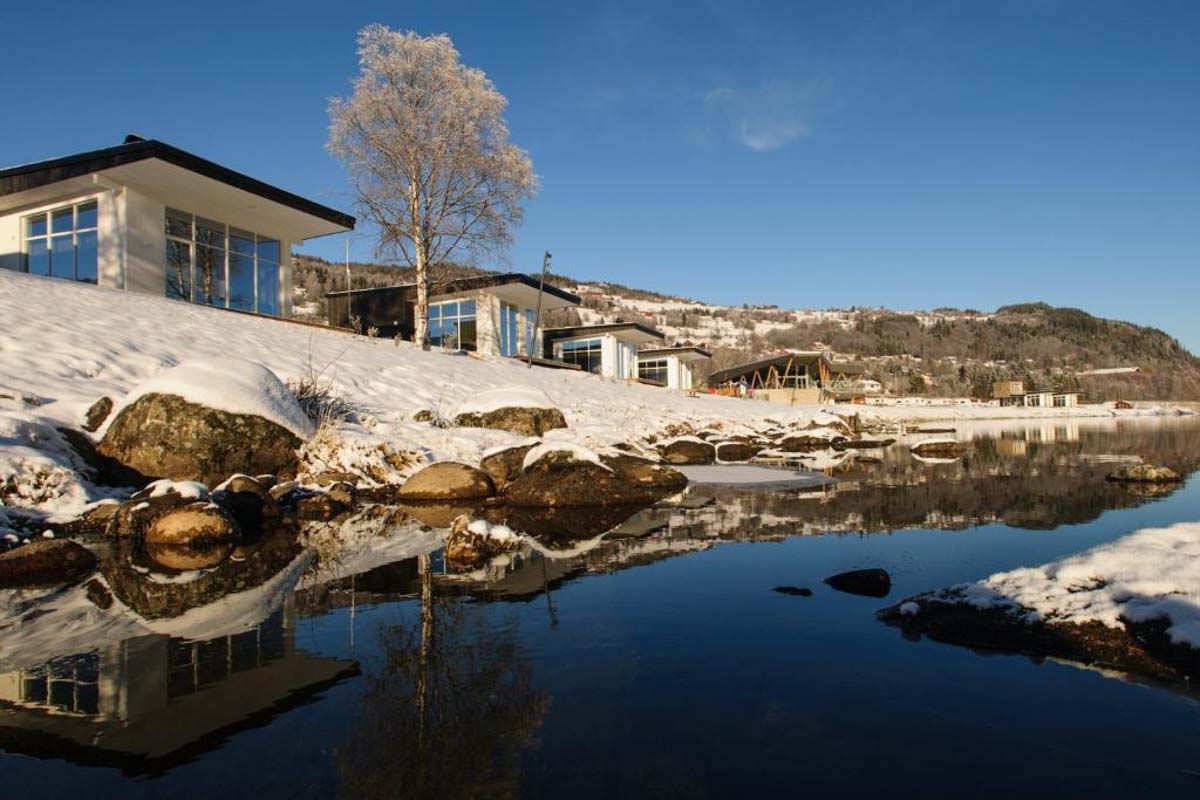 Hallingdal campsite lies in the very centre of the picturesque town of Standafjord. The lakeside campground is home to its own beach area, a spa, a climbing course and a petting zoo! It's also just a 24-kilometre drive from the Geilo ski slopes.
You can choose to stay in a cozy cabin or on a pitch with your campervan. You'll have access to all the basic amenities you'll need, like tv cable and wifi, electricity, bathrooms, drainage, and a communal kitchen.
Campground Address: Myrovegen 15, 3570 Ål, Norway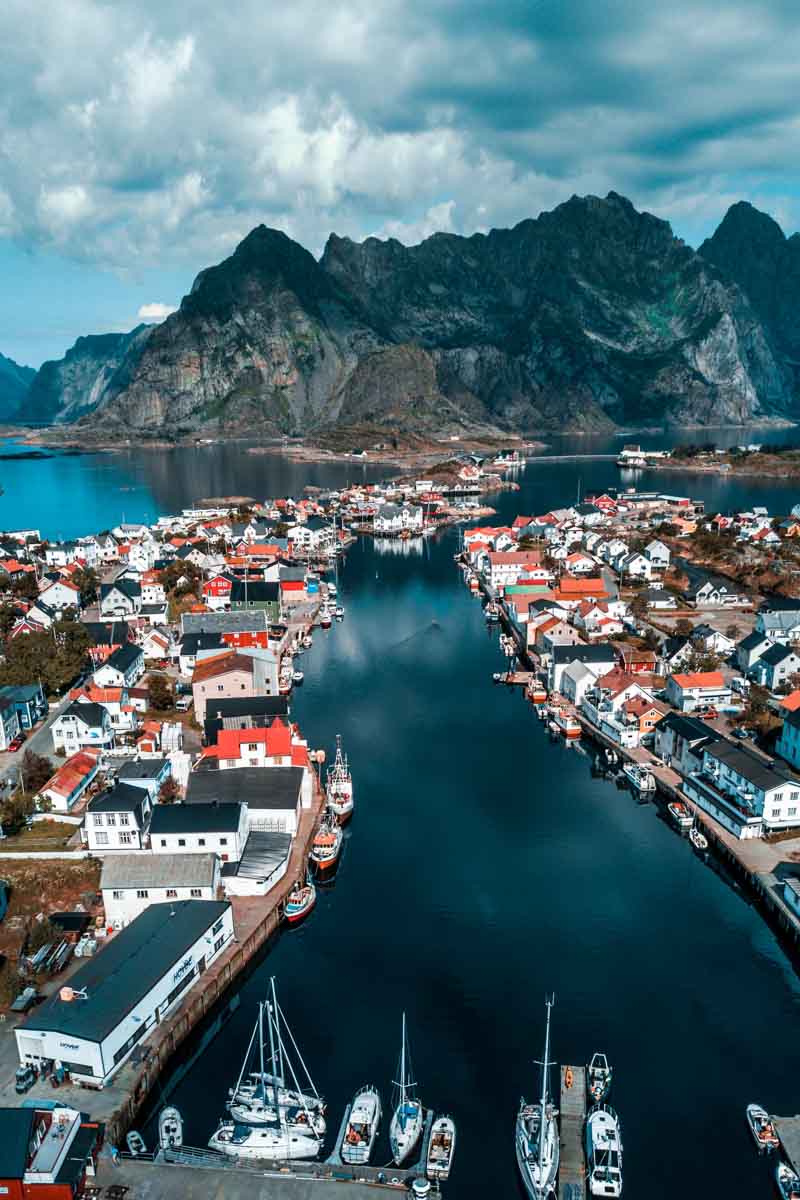 Whether you seek a tranquil getaway or an action-packed holiday, campervanning in Norway is the ultimate way to explore this astonishing country.
Want more campervanning inspiration? Read these articles next: