An escape to nature doesn't have to mean sleeping in a tent and living off rations. Check out these incredible nature places to stay!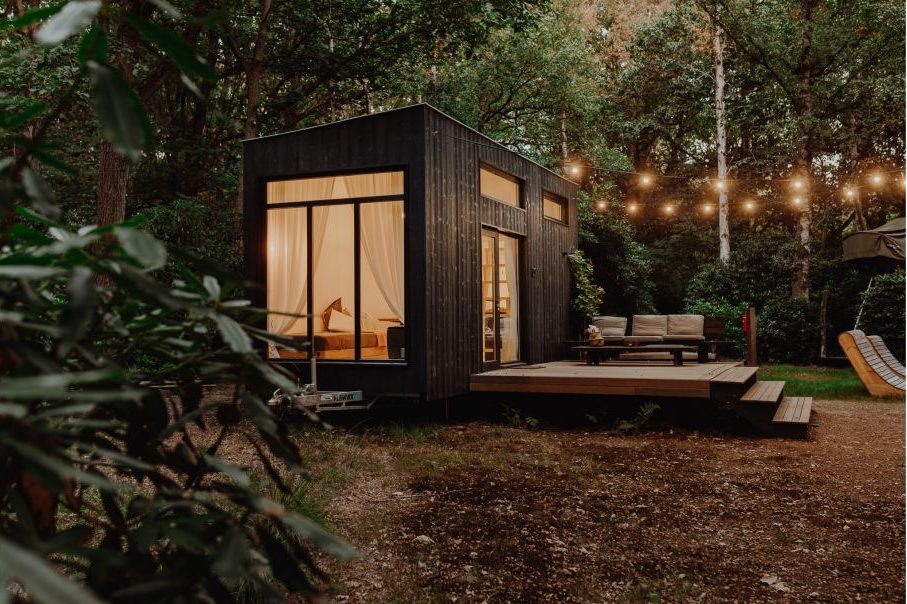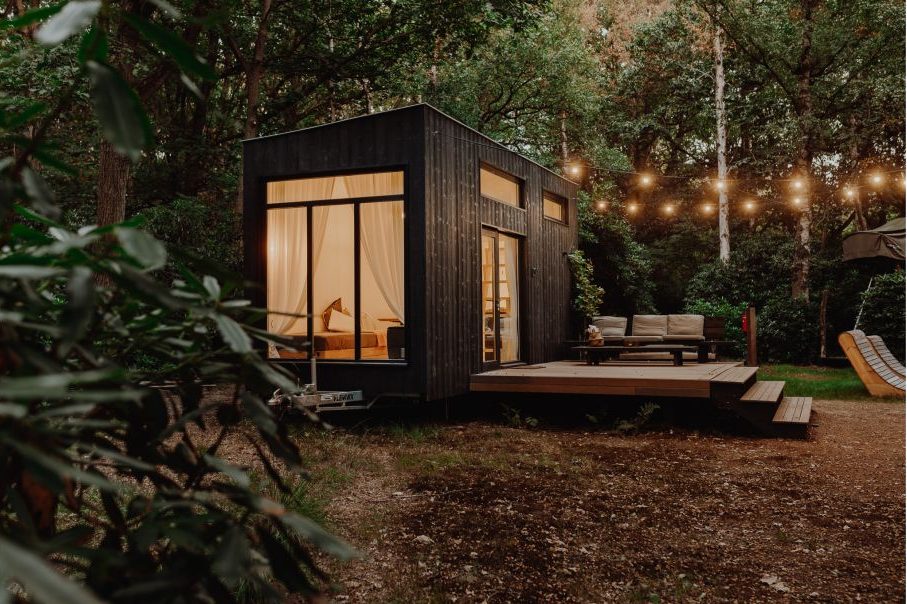 2020… What a year it has been. After six years of non-stop globetrotting, not being able to travel due to COVID has been quite the adjustment. While I have been blessed to spend a lot of time exploring New Zealand, I can't deny that the itch to travel overseas is getting stronger by the day. Spending time researching future travel destinations is undoubtedly increasing the intensity of this itch. However, I simply can't help myself.
Throughout my travels, I've had the opportunity to stay in some pretty incredible places, including treehouses, glamping sites and other unusual lodgings. However, my bucket list of places to stay is forever growing. For someone who cannot travel at the moment, I spend far too much time researching unique accommodation offerings around the world.
I recently came across a site called Nature.House that really spoke to my soul. At first glance, it appears to just be an accommodation listing site like Airbnb. However, on further inspection, I realized that the listed properties have been carefully curated to fit the exact kind of accommodation I am always in pursuit of. Namely, very unique lodgings in remote, nature-based locations.
I also discovered that this company has a huge focus on sustainability. For every booking they receive, a percentage goes towards investing in local nature project. To date, they have planted more than 1 million trees in Africa!
After spending time browsing the site, I felt inspired to share with you my top picks of the most unique and stunning properties to stay across Europe. As soon as the borders open, you can bet that I'll be hopping on the first plan over to visit some of these epic spots.
5 Incredible Nature Places to Stay
1. Glamp tent in Ven-zelderheide, Netherlands
I absolutely love the concept of glamping. You get all the tranquillity of being immersed in nature without the discomfort of camping- now that is my kind of getaway. This beautiful tipi, nestled in the beautiful and peaceful Parc Buitengewon, looks like a truly dreamy glamping site. Featuring lovely boho décor, a big comfy bed, a shower and toilet, a wood stove and other kitchen facilities, it appears equipped with everything needed for a comfortable stay.
2. Treehouse in North Uist, Scotland
If you are anything like me and possess a love for both the ocean and the forest, this treehouse really is the best of both worlds. Situated in the exceptionally scenic landscape of Outer Hebrides, this raised timber structure is nestled amongst the trees and boasts views of the Atlantic Ocean from every room. Featuring a freestanding bath, a wood-burning stove, open-plan lounge and fully equipped kitchen, it is the perfect retreat for a couple or if you need some alone time.
3. Bungalow in Þverá, Iceland
I have been dreaming of visiting Iceland for years now, and seeing accommodation like this place emphasizes why. This spacious bungalow is situated with views of the surrounding mountains and lake and is in prime position for seeing the Northern Lights in winter. The bungalow features a sleek wooden interior, cosy fireplace, and enough beds to sleep up to 8 people. On the terrace is a hot tub, barbecue and furniture for lounging and admiring the panoramic views. The great thing about this property is that it has the feel of being in the middle of nowhere, yet the convenience of being situated just 10 kilometeres away from the nearest town.
4. Tiny Home in Antwerp, Belgium
I may have found my dream tiny home. Located in the woods filled with squirrels, birds and deer, it basically sounds like sleeping inside a fairy tale. The design of this property is so sleek yet cosy, with all the comforts one needs cleverly fit inside a small space. Outside, there is a beautiful outdoor terrace, a camp fire, Finnish sauna and cold bath, plus endless forest to explore. There is even a tree nesting box you can hire if you need to sleep extra guests.
5. Villa in Tonden, Netherlands
There is nothing that fills my soul more than a getaway with my nearest and dearest. This modern villa in Tonden appears to be the ideal spot for a peaceful, luxury group escape. Surrounded by one and a half hectares of private forest, the giant windows throughout the house are designed so you can have immersive nature experience from inside. Equipped with four bedrooms that can sleep up to 10 people, a spacious lounge, modern kitchen, outdoor terraces, fire pit and hot tub, it's got everything you need for a tranquil escape.
Which of these unique places would you most want to stay at? Let me know in the comments below!
For more nature travel, read these next:
Like this post on unique nature places to stay? Pin for later!