With the sudden influx of photos and posts of everyone's BEST moments of 2015 filling up social media, I thought it was about time to expose my slightly less glamorous travel moments this year. Whilst social media tells tales of a traveller's life being all about the perfect sunsets and bottomless mojitos, travelling isn't always AS fabulous as it looks online.
Okay, it is still pretty fabulous.
Let me take a moment to highlight that these less-than-ideal moments certainly not in any way taken away from the incredible year I've had (in fact, most are pretty hilarious to look back upon). 2015 has actually been insane! During this time, I've been lucky enough to photograph ten countries, and have seen these photos featured throughout three Topdeck Travel brochures, on billboards, posters and even on an ad for Visa. I have also watched Polkadot Passport grow from being a humble little travel blog to becoming my full-time job. WHAT. THE. HECK. I feel so blessed with the opportunities 2015 has given me, and I want to take a moment to personally thank each and every person who reads this blog. Without you, Polkadot Passport would not exist. Actually that's a lie, it would exist, but only my mum would read it. And only because I make her edit all my posts (thanks mum)!
Now I've finished with my reflective ramblings, let's get back to the reason you are actually reading this post… To gain some valuable insight into the moments you didn't see pop up on Instagram. Here are a few of my 'worst' travel moments of 2015!
1. When everyone got gastro during our week Sailing Croatia
The biggest downside to group travel? When sickness hits, it hits like the plague. During my week sailing in Croatia, gastro spread on our boat like the zombie apocalypse. One by one, people started dropping off like flies. I've always liked to think that in the event of an apocalypse, I would have my wits about me and could resist being infected. Apparently not. My feeble attempts to avoid the gastro zombies did not prove successful. I guess you could say spending 24 hours inside the bathroom of a small, rocky boat in 35 degree heat wasn't quite the highlight of my trip…
2. When I got caught in a storm at 4am in Helsinki
To read out about the hilariously terrible morning I had in Helsinki, check out this blogpost. I promise you'll have a little giggle.
3. When I fell over and fractured my nose on my Australia trip
See this photo? Notice that you can't see my face? That was VERY intentional. Let's just say you would get a bit of shock if I was facing the camera. You see, the day before this was taken, I had fallen over and fractured my nose. The aftermath was me with a massive bandage over my face and two epic blackeyes. I was told by my tour guide that I could feature in the next Avatar movie…
4. Buying a bracelet from Tiffany's and losing it a few weeks later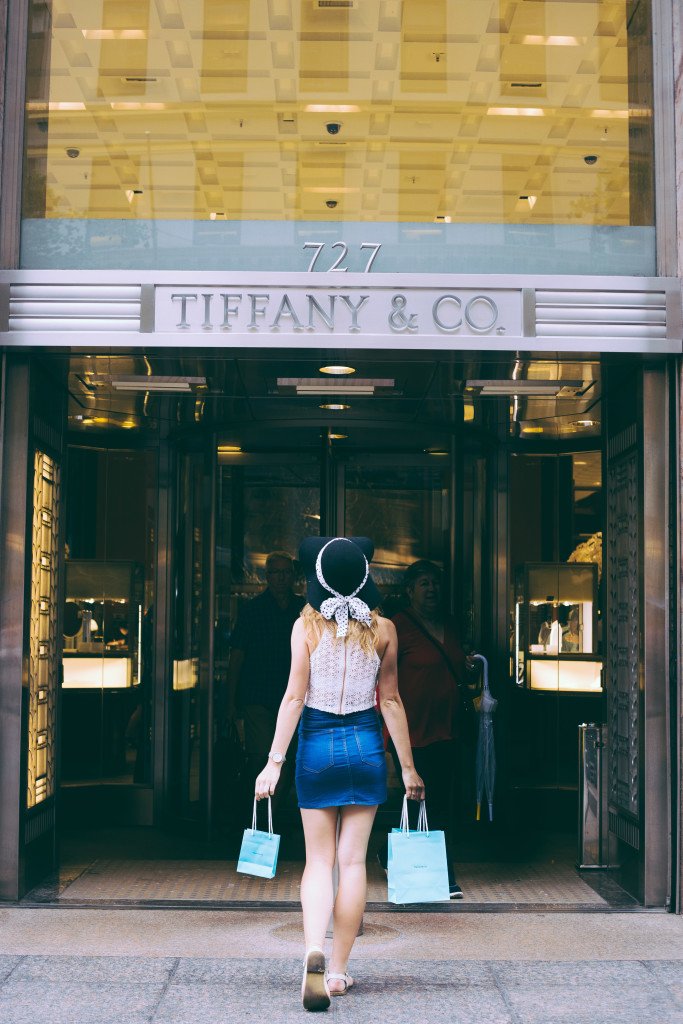 When I visited Tiffany's on Fifth Ave, I told myself I wasn't allowed to buy anything. Within minutes, all the sparkling diamonds and little blue boxes and hot door men just did something to me… I walked out with the first decent piece of jewellry I had ever bought myself. Fast forward a few weeks and the bracelet dropped off my wrist and was gone forever! #andthisiswhyicanthavenicethings
5. When my hard drive broke and I lost all my travel photos
Never have I been as stressed as when my hard drive with ALL my Europe travel photos on it. I have very much learnt my lesson in backing everything up multiple times. Thank goodness there is a happy ending to the story… I was very lucky and managed to pay to get them recovered. It was not a cheap exercise, but you can't put a pricetag on losing those memories.
6. The morning I woke up to go paragliding in Turkey and it got cancelled
If only everything always went accordingly to plan. One of the things I was most anticipating on my trip to Turkey was the famous paraglide over Fethiye and the Blue Lagoon. After snoozing the alarm multiple times, we eventually pulled myself ourselves of bed at 5am to load into the van that would take us paragliding. Delusional with tiredness but giddy with the anticipation of an adrenaline rush, we sat and waited anxiously to get on our way. An hour of waiting later, the driver turned around and told us the weather conditions weren't right and we couldn't fly. We were obviously all very disappointed, but the last nail in the coffin was heading into town later that morning and seeing paragliders all over the sky!
7. Visiting Las Vegas
Okay, so visiting Las Vegas wasn't the WORST travel experience. Don't get me wrong, there are some fun things to do in Sin City (you can read about my time in Vegas here). But beneath all the glitzy hotels and adrenaline-pumping activities, there is something very superficial about this place that didn't sit well with me. It was like being in a synthesized reality, and for lack of a better way to describe it, Las Vegas made me feel claustrophobic. I'm glad I got to see this place, but it's definitely not a place I would choose to return to in a hurry.
8. Almost not being allowed to enter the USA
I've never had as much of a debacle as when I flew from Dublin to the USA. All my plans to go to the US had come together at the very last minute, which meant it was only when I was on my way to the airport that I realized A. I hadn't booked a flight out of the US (which is basically a MUST when visiting America) and B. My visa waiver had expired two days prior. In other words, if I hadn't scrambled to get these things together at the very last minute, I would have been SCREWED. Once I arrived at the airport, I had not certainly not factored in enough time to be interrogated by three custom officers and taken into police questioning… Being a travel photographer by profession apparently gets some eyebrows raised. If a thorough interrogation didn't send my heart beating at a million miles per hour, making it to my gate with only seconds to spare certainly did the trick. What a harrowing morning!
9. Going to the Top of the Rock when it was foggy
I'm not going to lie, I've always been a New York fan girl. I have spent years dreaming about my first glance over the New York City skyline and witnessing the magic of the Empire State building with my own eyes. As I reached the Top of the Rock for the very first time, with all my anticipation reaching a crescendo, what do I see? Fog. A few twinkling lights, and lots and lots of fog. And a structure that looked remotely like half of the Empire State Building. I think New York City must have known I was a little upset at it because minutes later Central Park exploded with fireworks and I couldn't stay mad.
10. The time I broke my bike cycling around Lake Bled
It was another day of exploring Slovenia on my lonesome, and I had taken a day trip to Lake Bled. After wandering around the place for a few hours, I had the brilliant idea of hiring a bike and cycling around the lake. Despite wearing the complete wrong attire and attempting to balance my massive camera bag and my tripod on my back, the ride was going very well. That is, until I was flying down a massive hill and I heard a crunch. It didn't take long before I had the horrible realization that my gears were broken and my pedals were completely locked, making my bike virtually unrideable. At this point, I was only halfway around the lake, my bike was due back at the hire place in half an hour, and there was not a soul in sight to help me out. I miserably dragged my bike for the next hour, before finally stumbled upon a group of cyclists. Feebly, I asked if they could help me fix my bike, a request which was met with a lot of confused stares. Of course I had bumped into a group of people who didn't really speak English. Admitting defeat, I hurriedly carried on my way, continuing to look like an idiot as I dragged my broken bike for kilometers to finally reached the hire depot and collapsed in a heap…
Travelling tends to be filled with moments that are a lot less ideal than the dream you start off with. The reality of travelling is that you will still get ill, have your thing get stolen, lost and broken, the weather will ruins your plans and you'll have days when you feel homesick, lonely or miserable. Yet it is these lows that make you appreciate the amazingly 'high' experiences you have EVEN more. When you are travelling and things don't go your way, you realize life is too short to sweat the small stuff. Plus, the crappiest moments at the time tend to make for the best stories later on…