If you are planning a trip to Paris and feeling completely overwhelmed by all the city has to offer, fear not. I've compiled the ultimate Paris bucket list- a carefully curated 30 of the most memorable + unique things to do in 2023!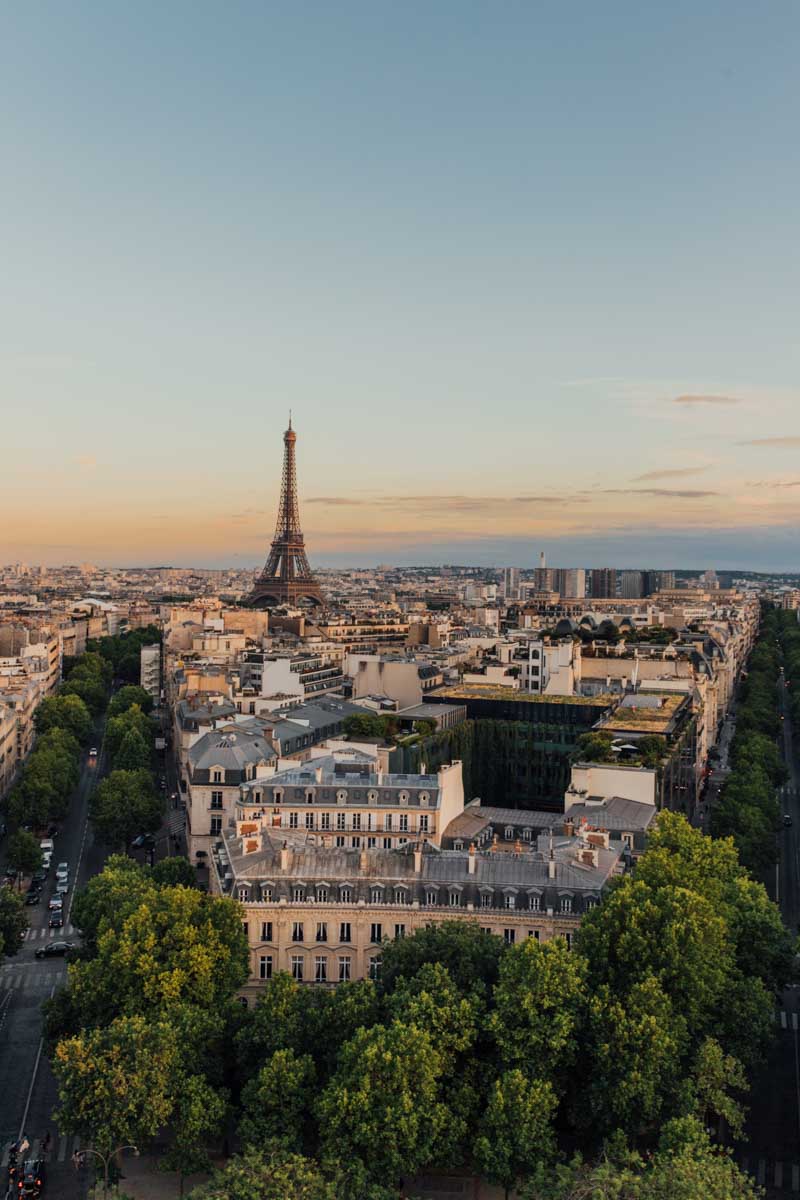 Disclosure: This post contains affiliate links, which means I make a small commission at no extra cost to you if you kindly choose to book via my links!
Home to over 44,000 restaurants, 1,500 hotels, 480 parks and 130 museums, Paris is easily one of the most exciting cities in the world to visit. It is also one of the most overwhelming. With so much to see, do, eat and drink, planning a trip to Paris is no easy task.
I've been to Paris a handful of times. Every time I visit, I yearn for extra time to get to know the city a little more deeply. My husband and I recently packed up our lives in New Zealand to move abroad, which you can read more about here. We decided to take advantage of our nomadic state and spend the entire month in Paris- because why the heck not?
READ NEXT: 30 Best Paris Hotels With A View Of The Eiffel Tower
Compiling the ultimate Paris bucket list
Although I've still barely scratched the surface of this spectacular city, we did manage to see, do, eat and drink a heck of a lot during our month in Paris. This Paris bucket list is a narrowed-down compilation of my favourite things to do in Paris. You can also watch dedicated videos of every item on this Paris bucket list on my TikTok, YouTube or Instagram.
paris bucketlist: 30 UNIQUE THINGS TO DO IN PARIS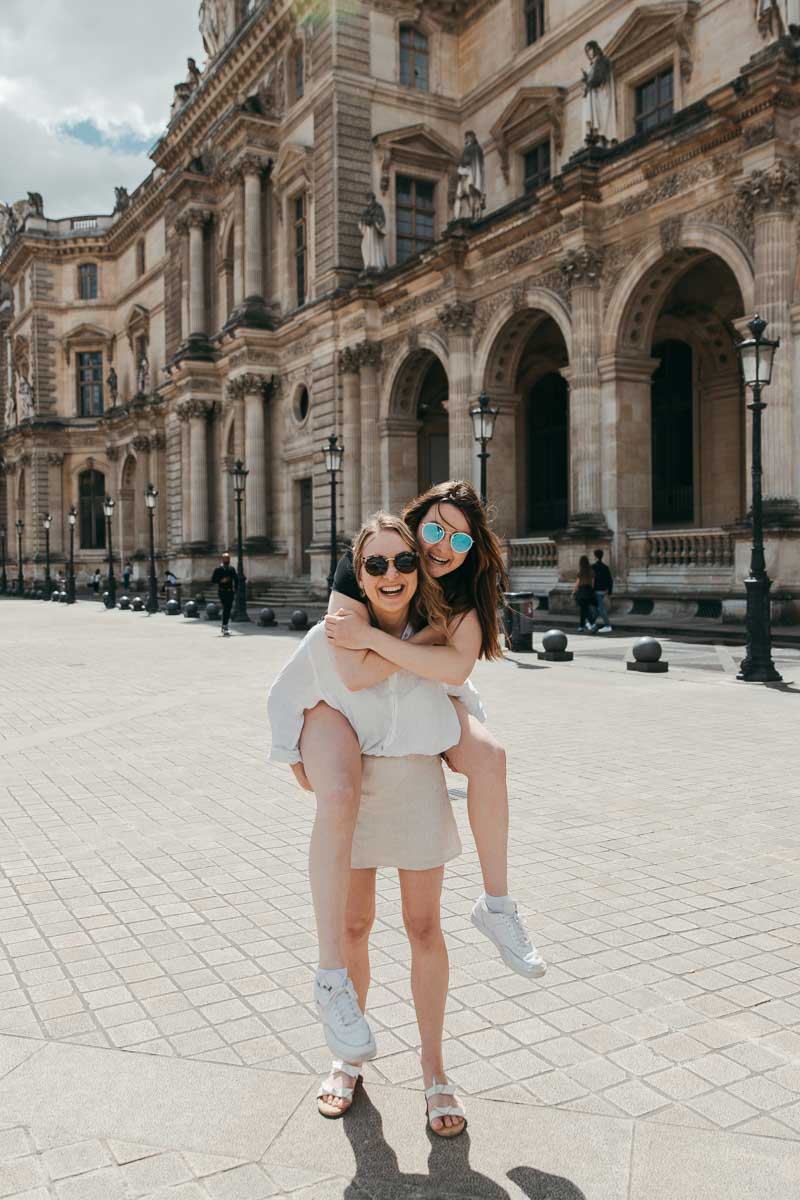 1. Learn to make macarons in Paris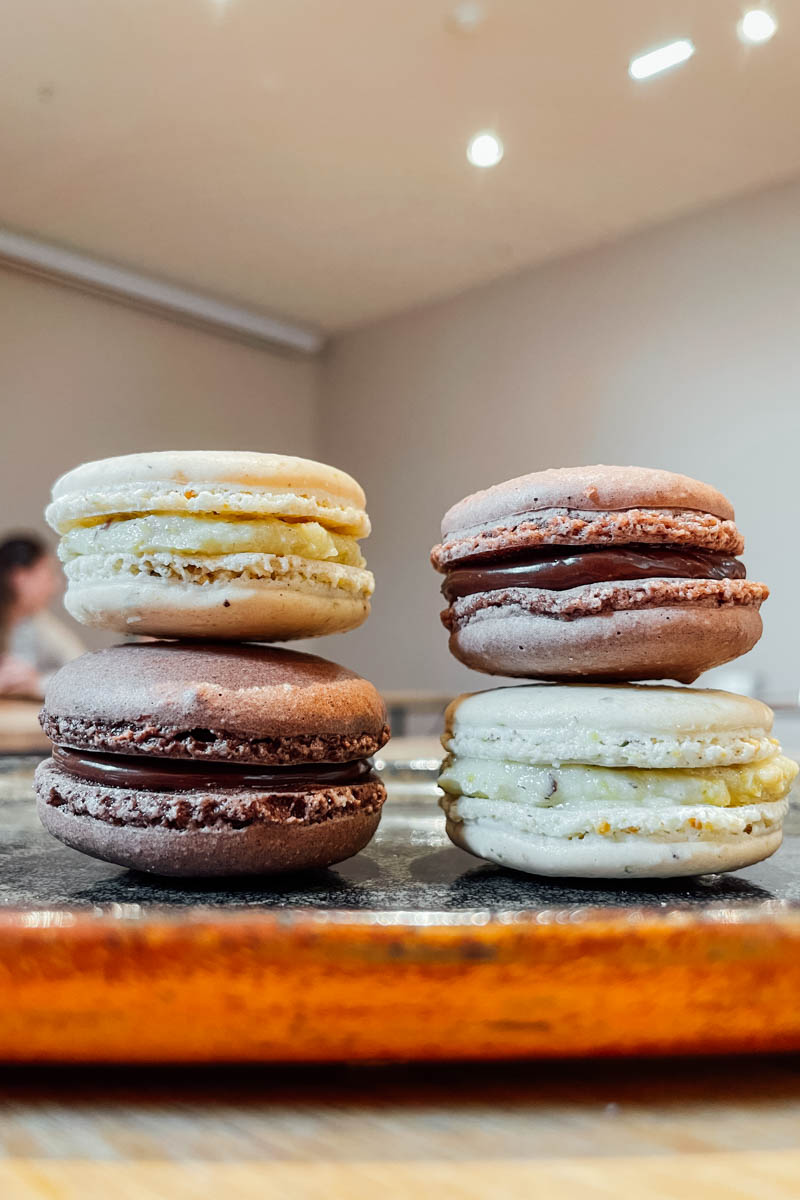 Have you ever wanted to learn how to make the most famous confectionery in France? Put a macaron-making class on your Paris bucket list! Galeries Lafayette run a fantastic hour-and-a-half class at a modern kitchen space inside the department store.
During this time, a pastry chef will teach you all the tips and tricks to making your own macarons. First, you're given a foolproof recipe and shown how to pipe even shells. After this, you get to prepare two flavours of fillings and compile your macarons to take home (or let's be real, eat then and there).
This is one of the most affordable cooking classes in Paris and it's a great way to spend the afternoon. The class can get booked out weeks in advance so be sure to secure a ticket online as soon as you can!
Want to try your hand at making another French classic? Go check out my Goats Cheese & Leek Soufflé recipe!
2. Go see the Moulin Rouge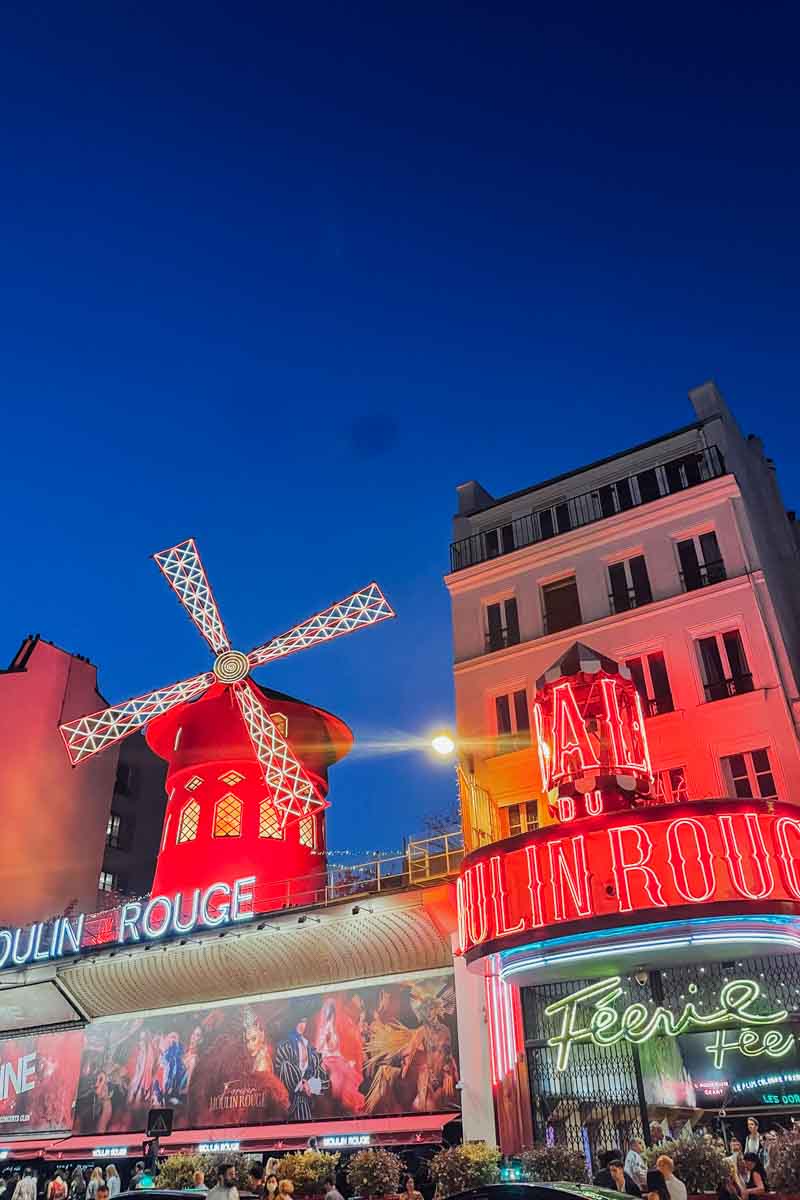 If there is one thing you need to put on your Paris bucketlist, it is going to see the Moulin Rouge. This iconic cabaret has been running since 1889 and is the very birthplace of the can-can dance! For over 100 years, the show has consisted of fabulous dancing, circus acts, lively music and extravagant costumes.
Tickets to the Moulin Rouge sell out very quickly, so make sure you pre-book online. These tickets include 1/2 bottle of champagne per person to sip on while you enjoy the spectacle and the best rate I've come across. It's a great thing to do in Paris as a couple as it makes the perfect date night!
3. Take photos around Montemarte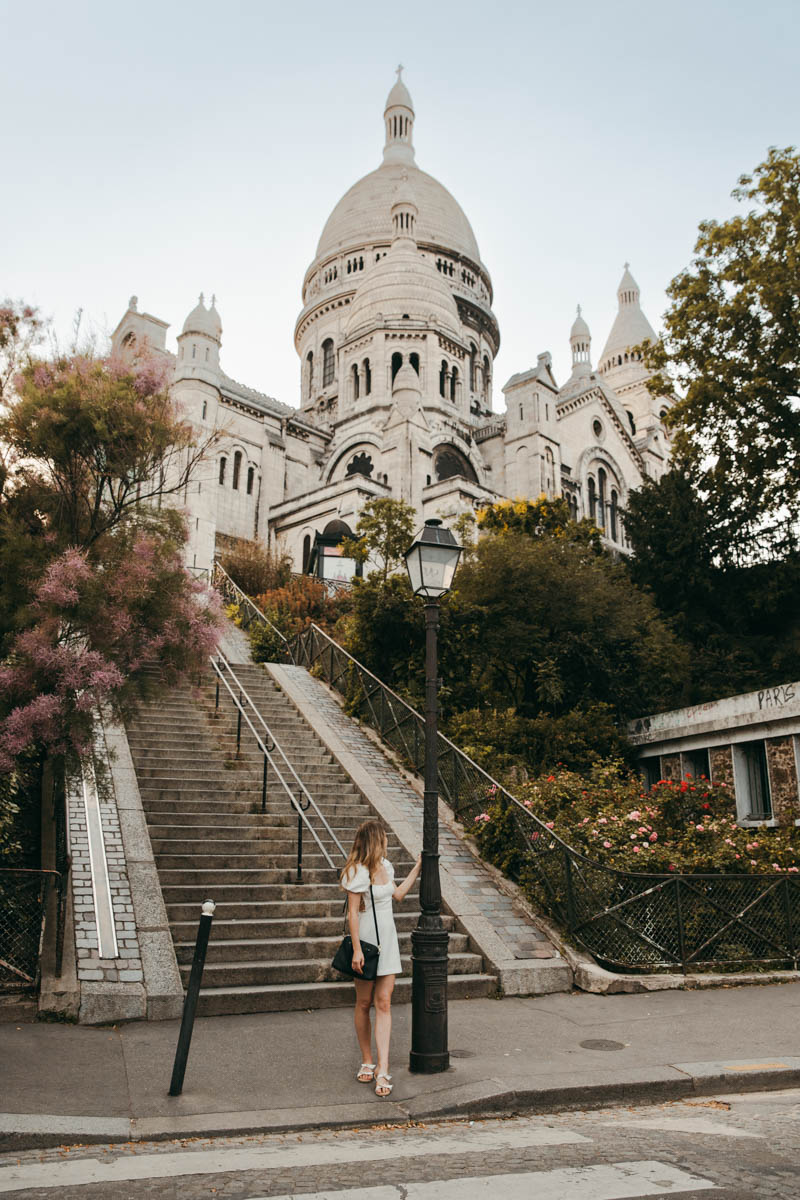 One of my favourite places to take photos in Paris has to be Montmartre. This is where we decided to rent an apartment in France for the month, so we became quite familiar with the area.
Perched up on hill, this neighbourhood offers unobstructed panoramic views over Paris from the iconic Sacré-Cœur Basilica. It's also filled with quaint cobblestoned streets, charming buildings and plenty of greenery, making it a photography dream.
I'd recommend visiting Montemarte at sunrise or sunset when the lighting is the best and the crowds have thinned out. Here are a few of my favourite spots for photos:
Rue Maurice Utrilo– This is a lovely, versatile spot to get photos. In one direction, you get a background of the Sacré-Cœur Basilica, and in the other, the stunning Paris skyline.
Rue de l'Abreuvoir– This is arguably one of the most "Instagrammable" streets in Paris. It features the iconic pink cafe, La Maison Rose, as well as many other stunning ivory-covered buildings.
Cabaret Au Lapin Agile– First opened in 1860, this iconic cabaret bar was frequented by the likes of Picasso (who made this place famous with one of his oil paintings). The striking terracotta building featuring deep green shutters is lovely to photograph.
4. Take a river cruise on the Seine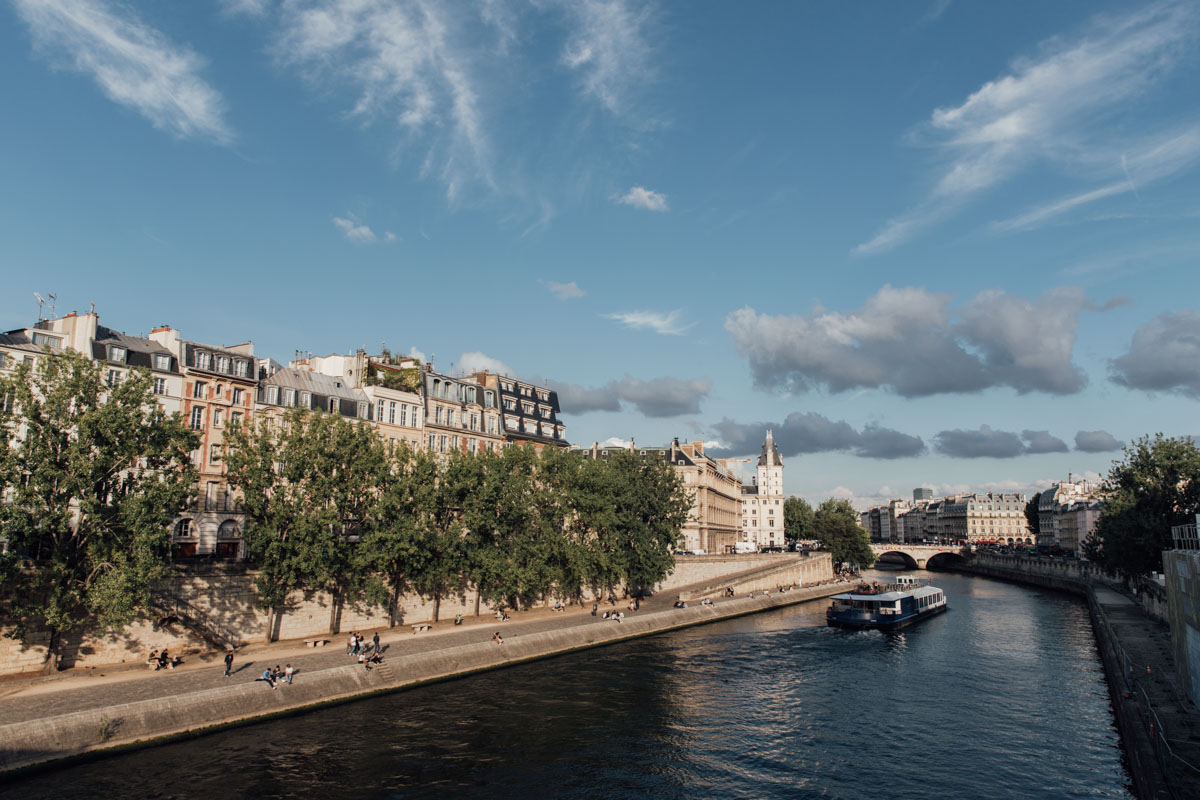 There aren't many more romantic things to do in Paris for couples than taking a cruise down the Seine. Take in some of Paris' most iconic sights from a unique perspective, including the Eiffel tower, the Lourve, and Notre Dam cathedral. The boat ride lasts for an hour, during which you can choose to listen to the audio commentary or just sit back and enjoy the views.
You can check availability and buy tickets for a Seine River Cruise here.
5. Go to Disneyland Paris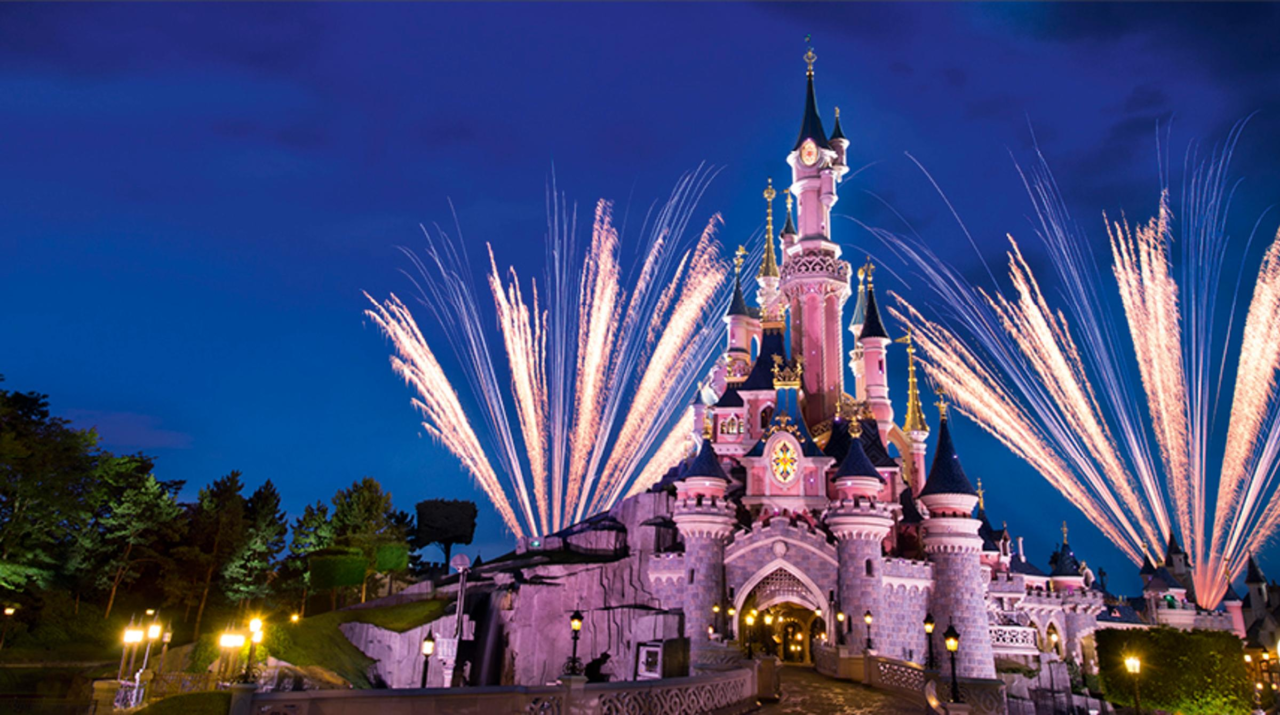 Another iconic Paris bucketlist item is going to Disneyland Paris. This is easily one of the most magical things to do in Paris for couples, friends or families! If you want to experience the classic Disney charm, I'd recommend visiting Disneyland Park.
If you're more of a film/ TV buff, head to Walt Disney Studios Park for insight into the wonderful world of Disney.
Secure your tickets in advance online from €56 per person.
Free THINGS TO PUT ON YOUR PARIS BUCKETLIST
If you are visiting Paris on a budget, these are my top picks for free things to do in Paris!
6. Head to Musee D'Orsay for free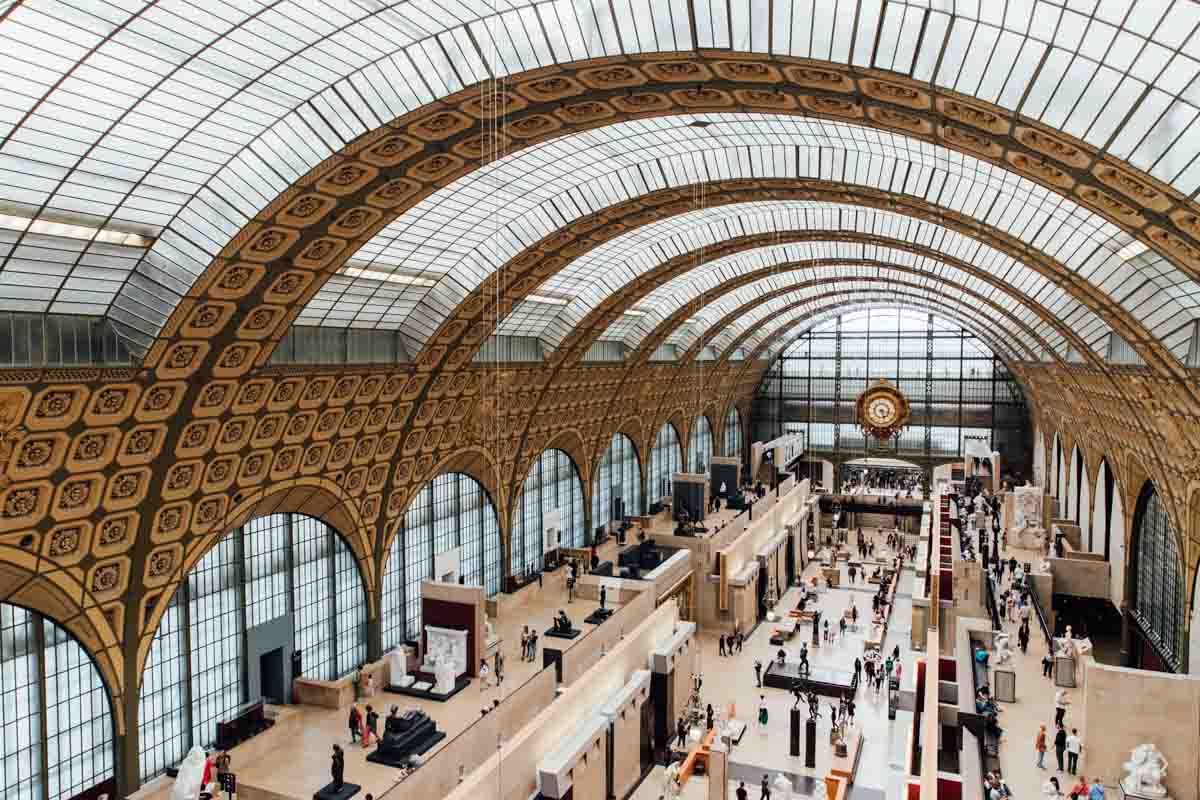 Did you know you can visit over 14 of Paris' best museums for free on the first Sunday of every month? If you are lucky enough to be between 18-25 and have an EU passport, you also access these for free at any time. Some of the museums include:
My favourite from the list of museums has to be Musee d'Orsay, a stunning art gallery housed in a former train station. Here you'll find the works of Monet, Van Gough, Rodin and Toulouse-Lautrec. Visiting this gallery is a Paris bucketlist must-do!
Unfortunately, the Lourve is not included in themuseums you can get free entry into on a Sunday. If you do plan to visit, I would highly recommend buying a timed-entry ticket online to avoid waiting in line for hours to get in or missing out completely.
7. Take a day-trip to the beautiful Château de Sceaux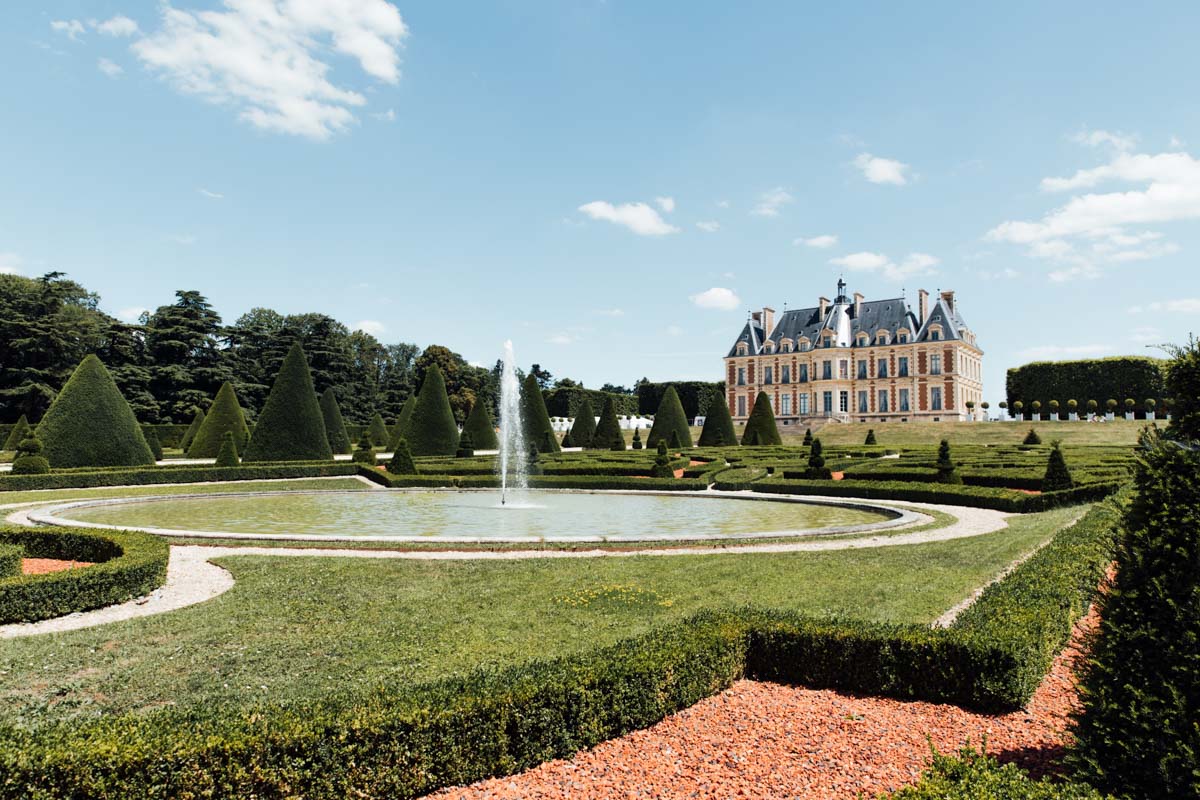 Versailles tends to be the day trip on everyone's Paris bucket list. However, if you want to avoid the crowds and costly entrance fee, may I suggest Château de Sceaux instead? Sceaux is located just 10km outside of Paris and it is the perfect escape from the busyness of the city.
Here you'll find a peaceful forest to wander through, impeccably manicured gardens to picnic amongst, and a centrepiece of the Château to admire.
To get here, you can catch a 25-minute RER train from Gard du Nord to Sceaux.
8. Marvel at the beauty of Galeries Lafayette department store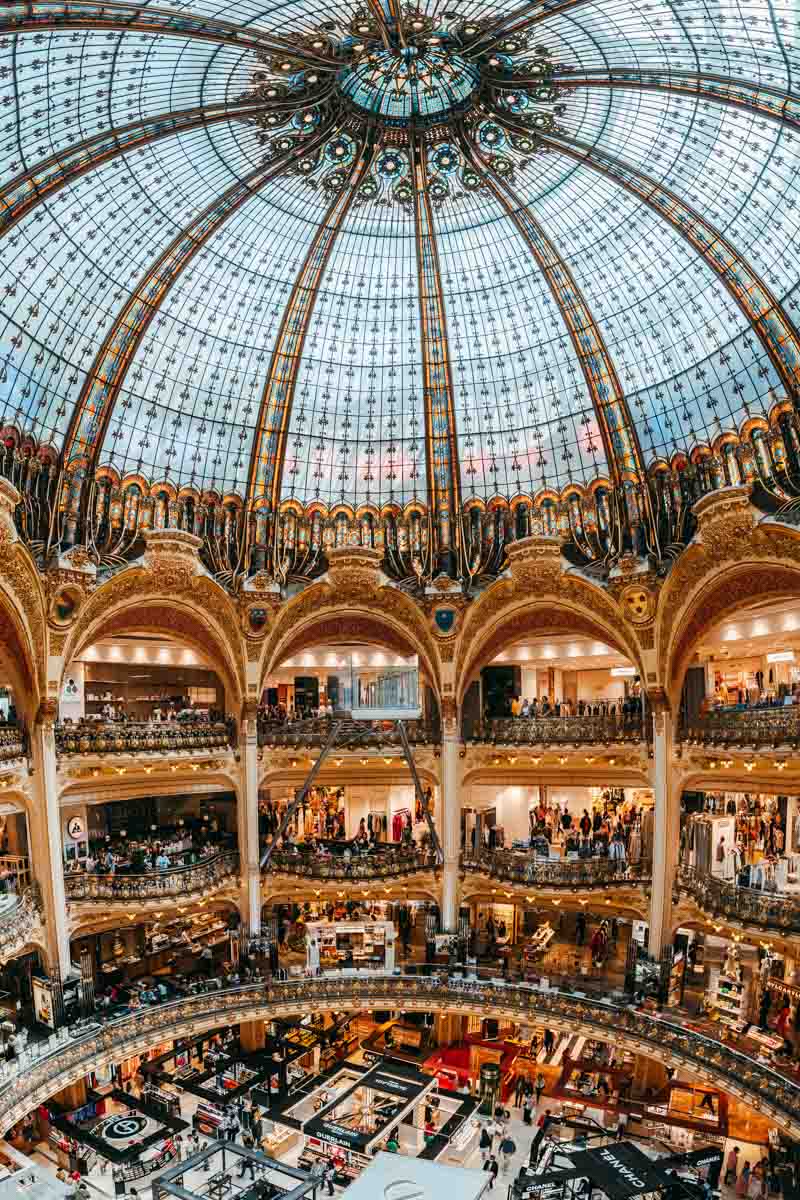 There are three reasons you should visit the iconic Galeries Lafayette Haussmann department store.
It is a paradise for shopaholics. Galeries Lafayatte is the largest department store chain in Europe. Here, you'll find every luxury brand you could dream of under the one roof.
The interior is jaw-droppingly beautiful. This grand, multi-story building features Art Nouveau architecture and a stunning stained-glass dome. The building is a tourist attraction within itself.
There is a free rooftop terrace with stunning views. Head to the top floor of the building and you'll find an open terrace where you can sit and soak in panoramic views over Paris. There is also a Mediterranean restaurant up there called Creatures, if you want to grab a bite to eat or a drink with a view.
9. See the most beautiful Starbucks in the world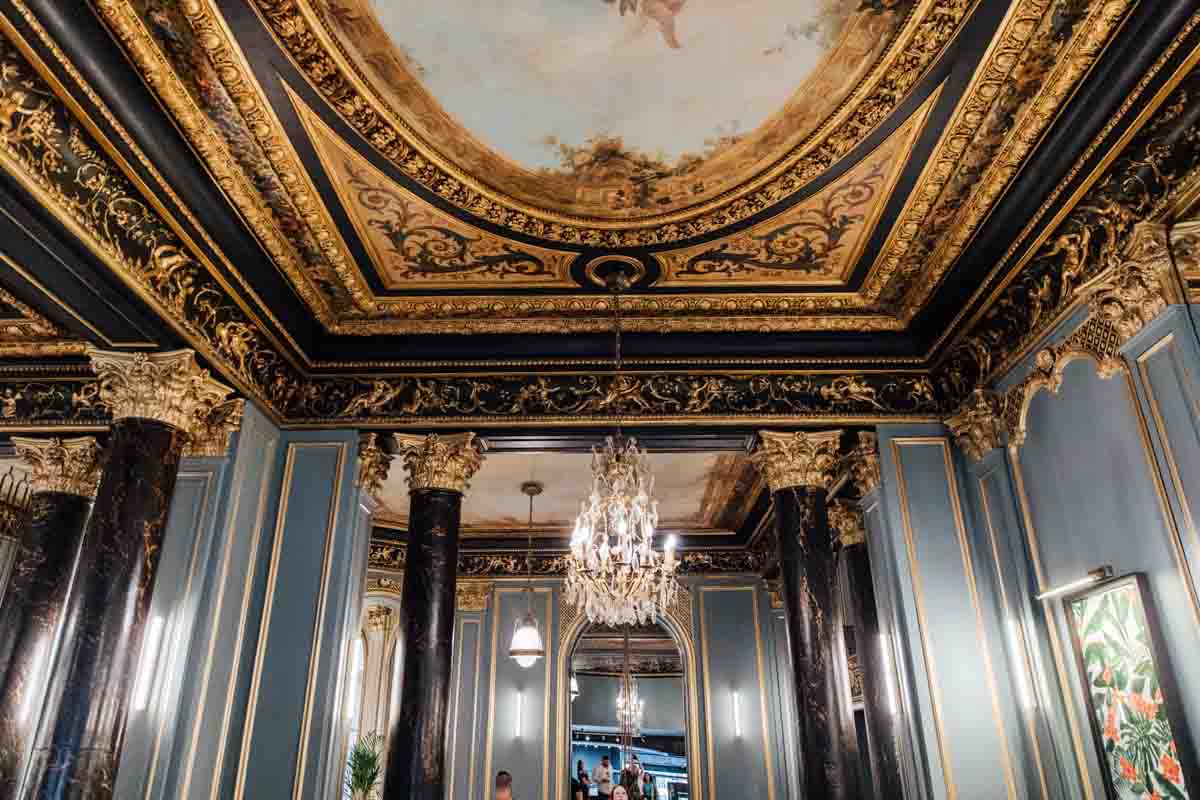 I'm not suggesting skipping out on authentic Parisian cafes just to go to Starbucks. However, the Starbucks near the Opera Garnier in Paris is quite a sight to behold. Decorated with ornate murals and chandelier-clad ceiling, it is the most grand-looking chain coffee shop I've laid eyes on.
A lot of people come here to work on their laptops as they sip on their obnoxious coffee orders. Keep in mind this Starbucks is always very busy, so be prepared to wait if you actually want to order something!
10. Spend the afternoon in Luxembourg Gardens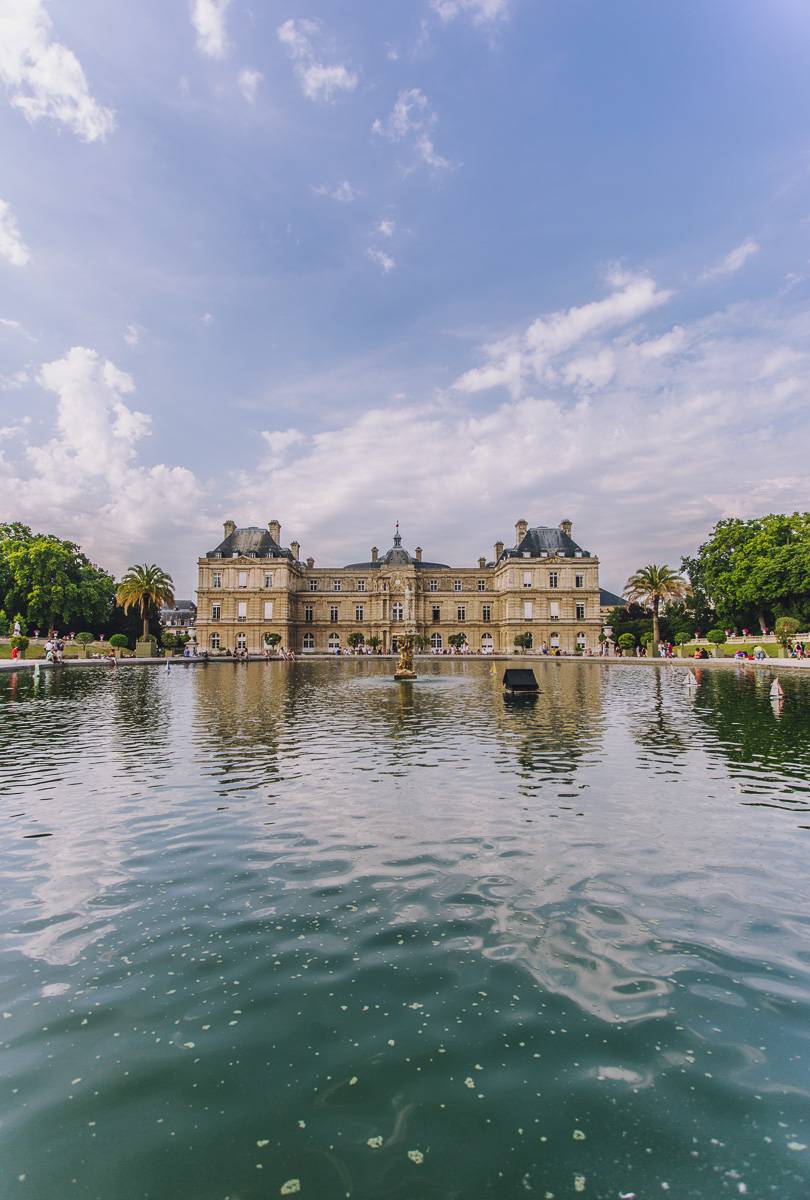 If you need a respite from the busyness of the streets of Paris, spend the afternoon in the stunning Luxembourg Gardens. Situated in the 6th arrondissement, you'll find over 25 hectares of peaceful parkland to wander through.
The park includes both French and English gardens, a forest, an orchard and a rose-filled greenhouse. The centrepiece of the gardens is a large pond, situated next to the grand Luxembourg palace. It's the perfect place to occupy a bench with a book or have a little picnic.
READ NEXT: 20 Most Instagrammable Places in Paris
UNIQUE Things to do in Paris at night
Wondering what to do in Paris in the evening? These are my top picks for things to do in Paris at night!
11. Go for sunset at the Arc de triomphe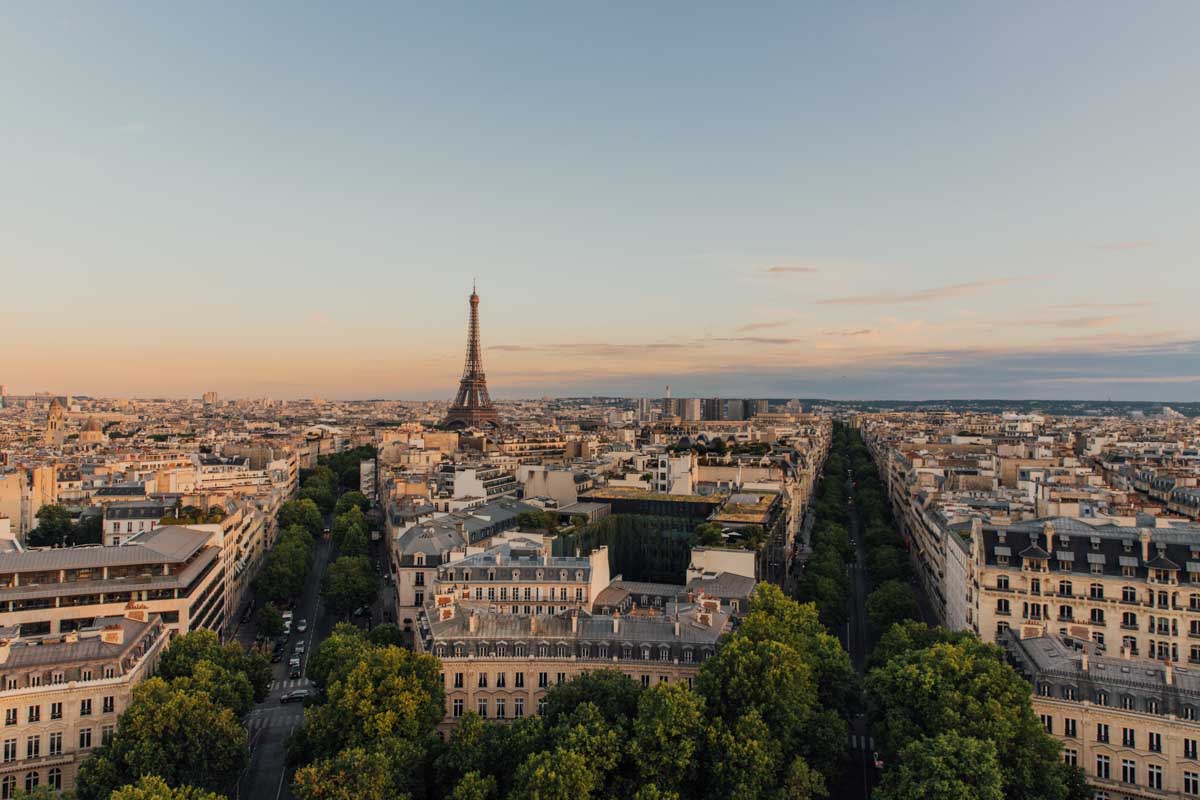 If there is one tourist activity you need to put on your Paris bucket list, this is it. Instead of spending 28 Euro to go up the Eiffel tower, I'd recommend going up the Arc de Triomphe instead. It's half the price, and in my opinion, the views are far better. After all, you actually get to see the Eiffel tower in the skyline! I'd highly recommend coming up at sunset when these 360 views over Paris become even more spectacular.
To avoid queuing up for tickets, you can pre-purchase tickets online for the Arc De Triomphe online so you can skip the line when you arrive.
12. Picnic under the Eiffel tower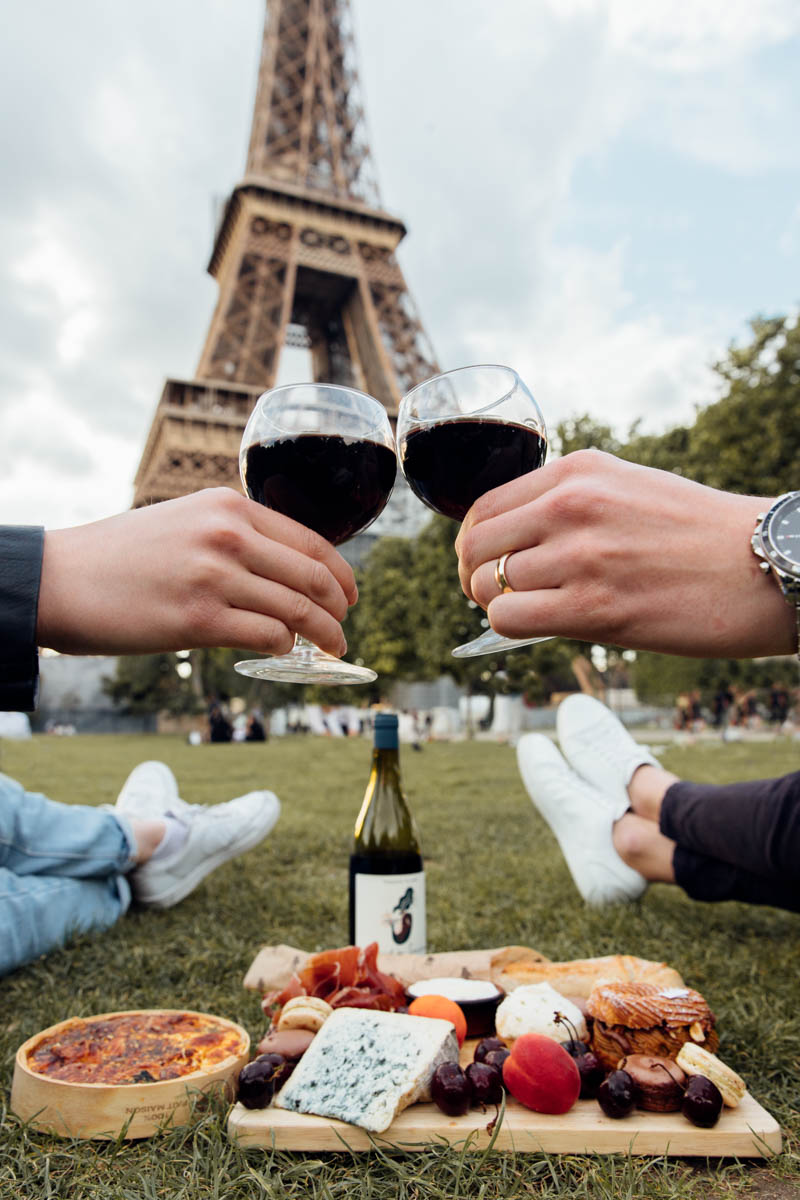 This may be another Paris bucketlist cliché, but it is cliché for good reason! Picnicking under the Eiffel tower is just one of those things you need to do in Paris. Grab some picnic supplies from a boulangerie, supermarket or gourmet food store and head down for a sunset picnic. I'd recommend setting up right underneath the Eiffel tower in the Jardin de la Tour Eiffel, or along the Seine around Port Debilly if you want somewhere quieter.
13. Visit a hidden cocktail bar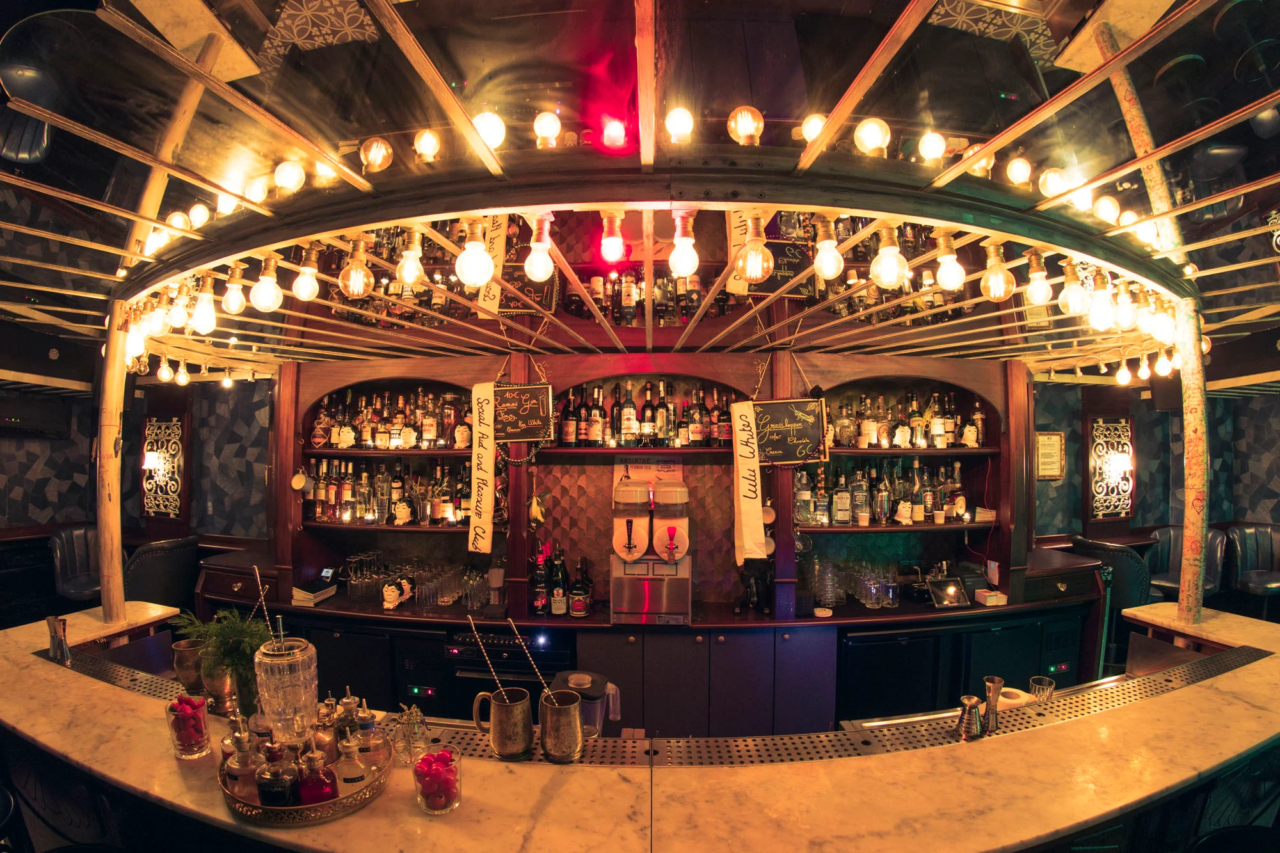 Paris is filled with many fabulous cocktail bars and speakeasys. One of my favourites is LuLu White's Drinking Club, a little hole-in-the-wall in Montemarte that will whisk you right back to the 30's. Here, you'll find regular live jazz and a fabulous range of cocktails. Don't miss the "Death in the Afternoon"- an absinthe and champagne cocktail invited by Ernest Hemmingway himself!
14. Watch the Eiffel Tower sparkle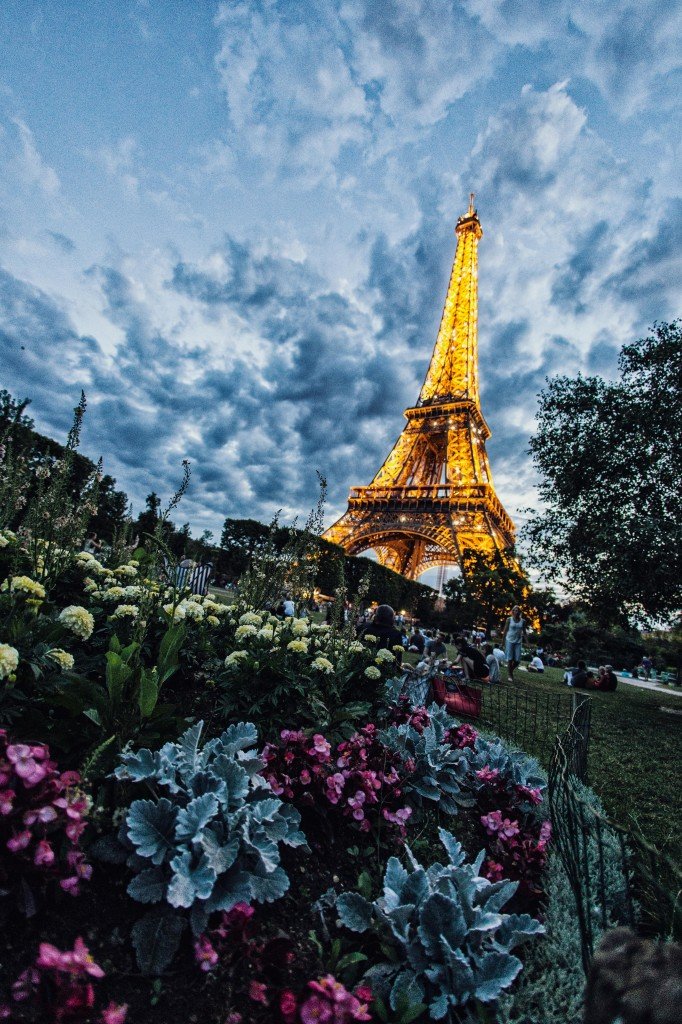 This one is at the top of most people's Paris bucketlist, and for good reason! Watching the Eiffel tower sparkle has got to be one of the most magical things to do in Paris at night. The Eiffel tower sparkles for 5 minutes at the beginning of every hour after dusk until 1am. It is worth noting that the final 1am is rather unique. The golden lighting and beacan on the Eiffel tower are switched off, leaving only the twinkling lights to be seen!
Here are my top spots to watch the Eiffel tower sparkle:
Avenue de New York
Port Debilly
Avenue de Cameons
Place du Trocadero
Jardin de la Tour Eiffel
Alternatively, head up the Eiffel tower at night and watch the sparkles from the top! Make sure you pre-book tickets online to skip the line.
Non-touristy things to PUT ON YOUR PARIS BUCKETLIST
Want to hang out in Paris where the locals are at? Here are my picks for non-touristy things to do in Paris.
15. Browse the best gourmet food store in the world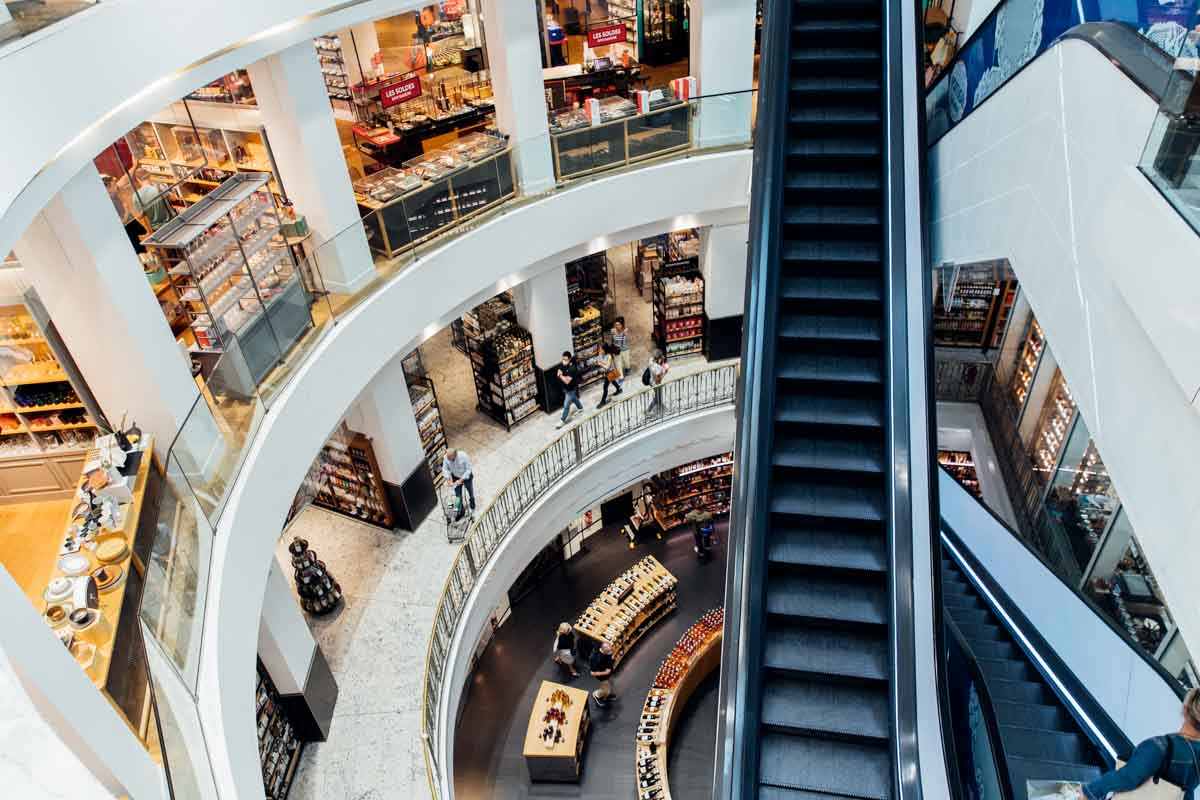 If you enjoy browsing through international supermarkets, La Grand Epicerie Paris will be your form of heaven. Spanning over 2,900 square meters of floor space, this is easily the best gourmet food store in Paris, and most likely, the world. Here, you'll find over 30,000 speciality products from both France and around the world.
The store contains a full-sized patisserie and boulangerie with everything made fresh onsite, along with a cheesemonger, fishmonger, butcher and rotissier. The produce market includes the most aesthetically-pleasing displays of fruit and vegetables you've ever seen, and there is even a whole level devoted to a wine cellar. Pure foodie heaven.
16. Visit a local wine bar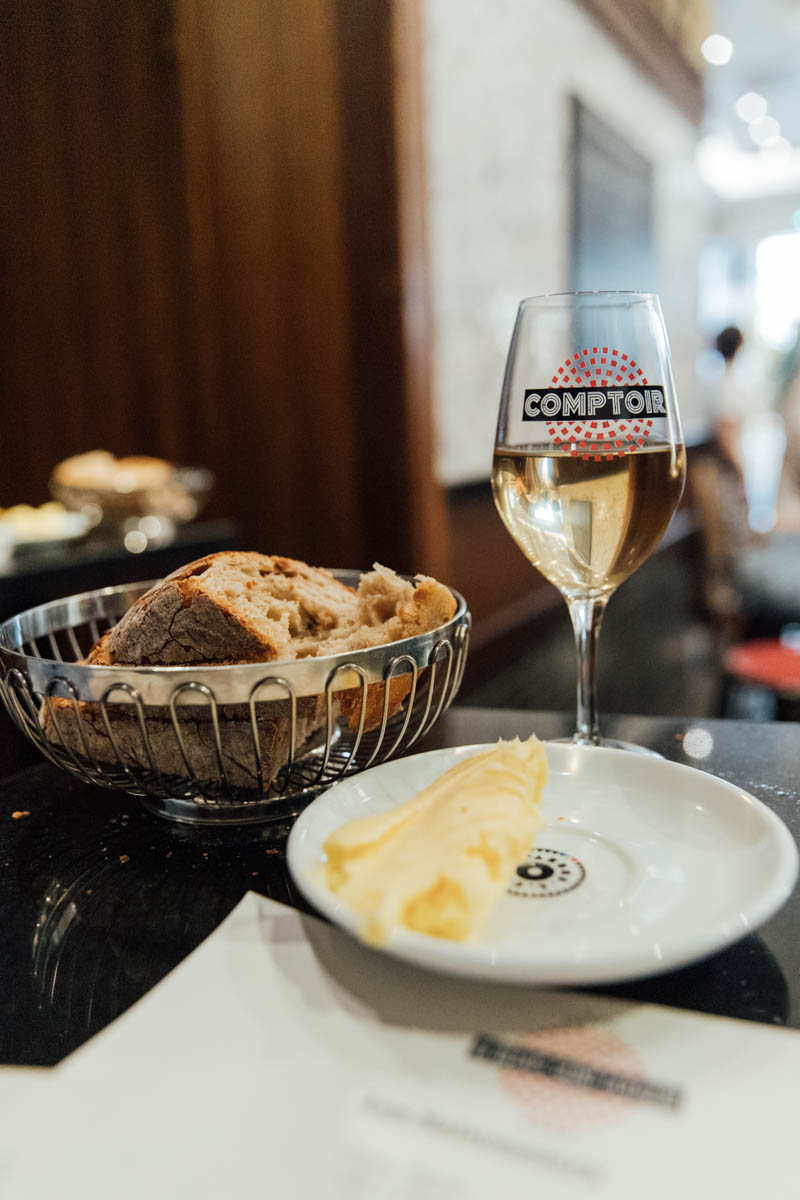 You can't leave Paris without visiting at least one fabulous wine bar. These casual establishments tend to offer an expansive range of wines by the glass or by the bottle to have with tapas-style bites. Most the time, you'll cram inside one of these establishments, either perching on a bar stool or standing up. This is all part of the experience.
My favourite wine bar was Lolo Cave A Manager, which specializes in natural wines and some of the tastiest food I had during my time in Paris. From smoky stuffed zuchinni flowers to gochujang mayo eggs, every morsel here was a little flavour bomb.
L'Avant Comptoir De La Terre is another great one to visit. This was among Anthony Bourdain's favourite establishments. Here, you select your wine from the endless display cabinet and your tapas from the quirky menu that hangs from the ceiling.
17. Visit a farmer's market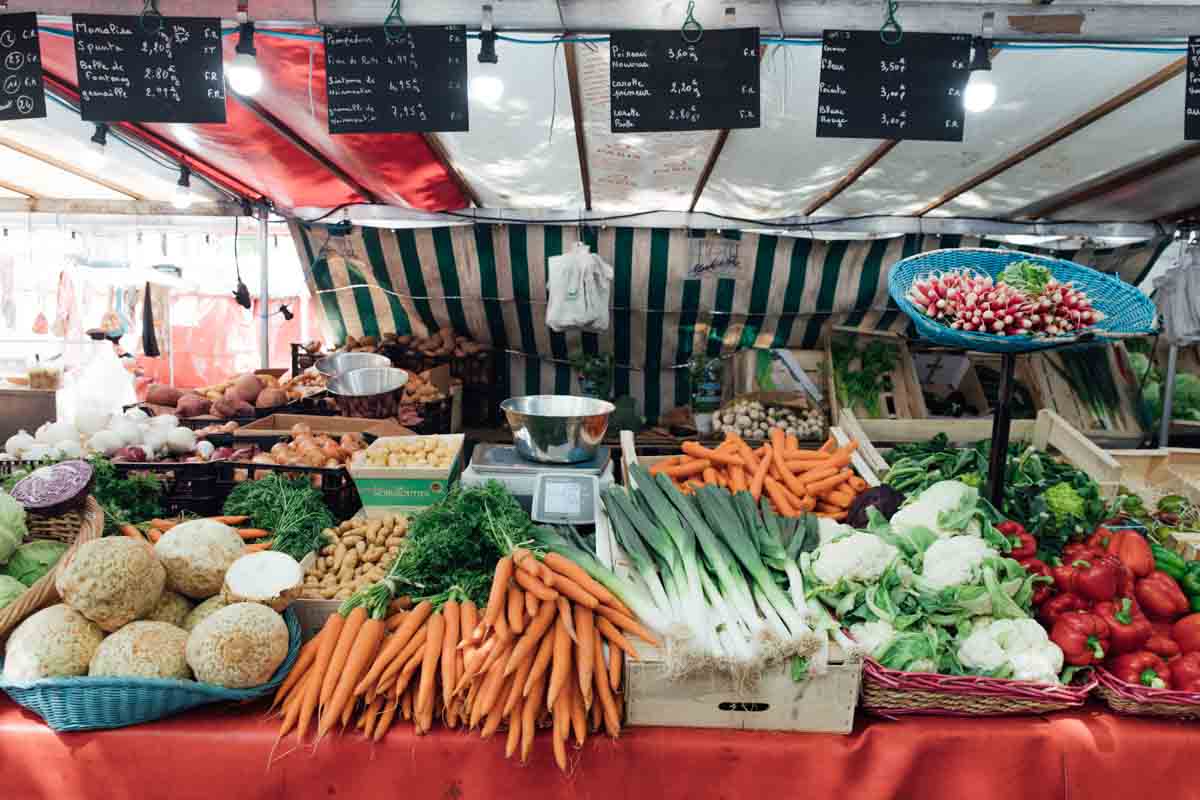 Every Thursday and Saturday morning, Boulevard Richard Lenoir turns into a bustling hive of market stalls. Marche Bastille is one of Paris' biggest farmer's markets, with over 100 stalls selling local produce and meat, fresh flowers and speciality groceries.
Visiting the markets is one of the best non-touristy things to do in Paris. Many locals flock to the market to meet up or pick up weekly supplies, so it's a nice look into daily Parisian life.
18. Drink a GOOD coffee in Paris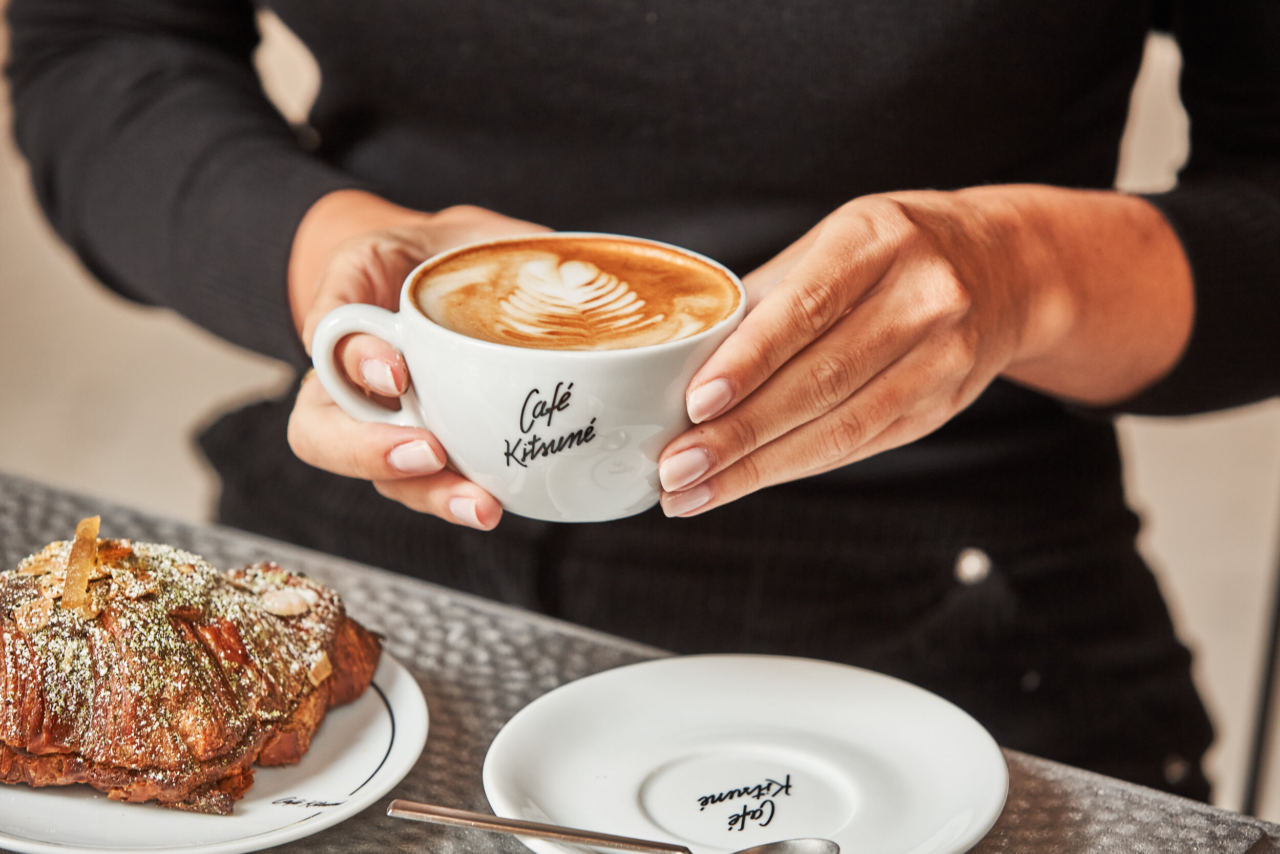 Although Paris has always been known for its cafe culture, the coffee served at most cafes has never been much to write home about. In the past few years, however, actual coffee culture in Paris has finally started to develop.
Now, you can find many great specialty coffee shops around the city serving up proper Barista-made caffeinated drinks. Here are my picks for the best coffee shops in Paris:
Cafe Kitsune
Cafe Obrkof
Residence Kann
Cafes Van Hoos & Sons
Blackbird Coffee
19. DIY Your own French breakfast spread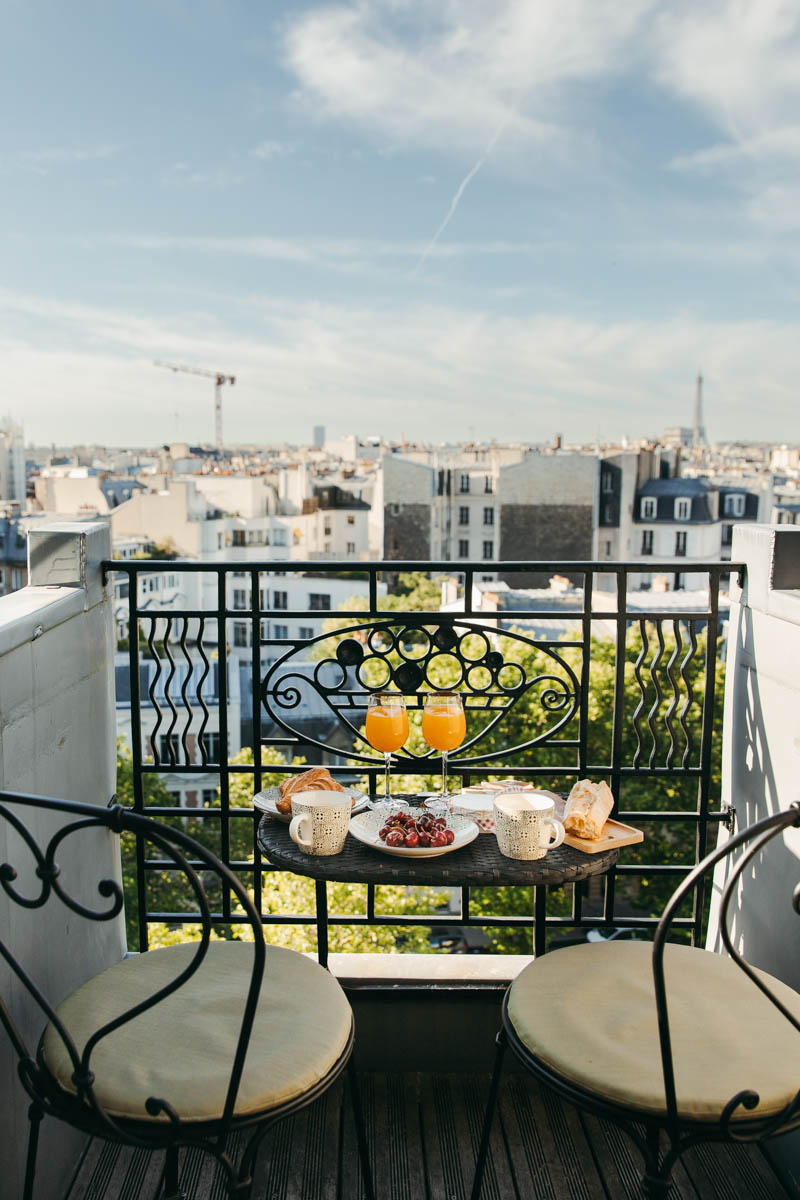 Save money on an overpriced breakfast at your hotel or a cafe and instead DIY your own fabulous French breakfast spread! Simply head to your local boulangerie and/ or grocery store and grab some ingredients. Here are some ideas on what to pick-up:
Crossiants
Baguette
Jam & butter
Cheese
Cured meat
Freshly-squeeze orange juice
Fresh fruit
20. Shop at a local artisan supermarket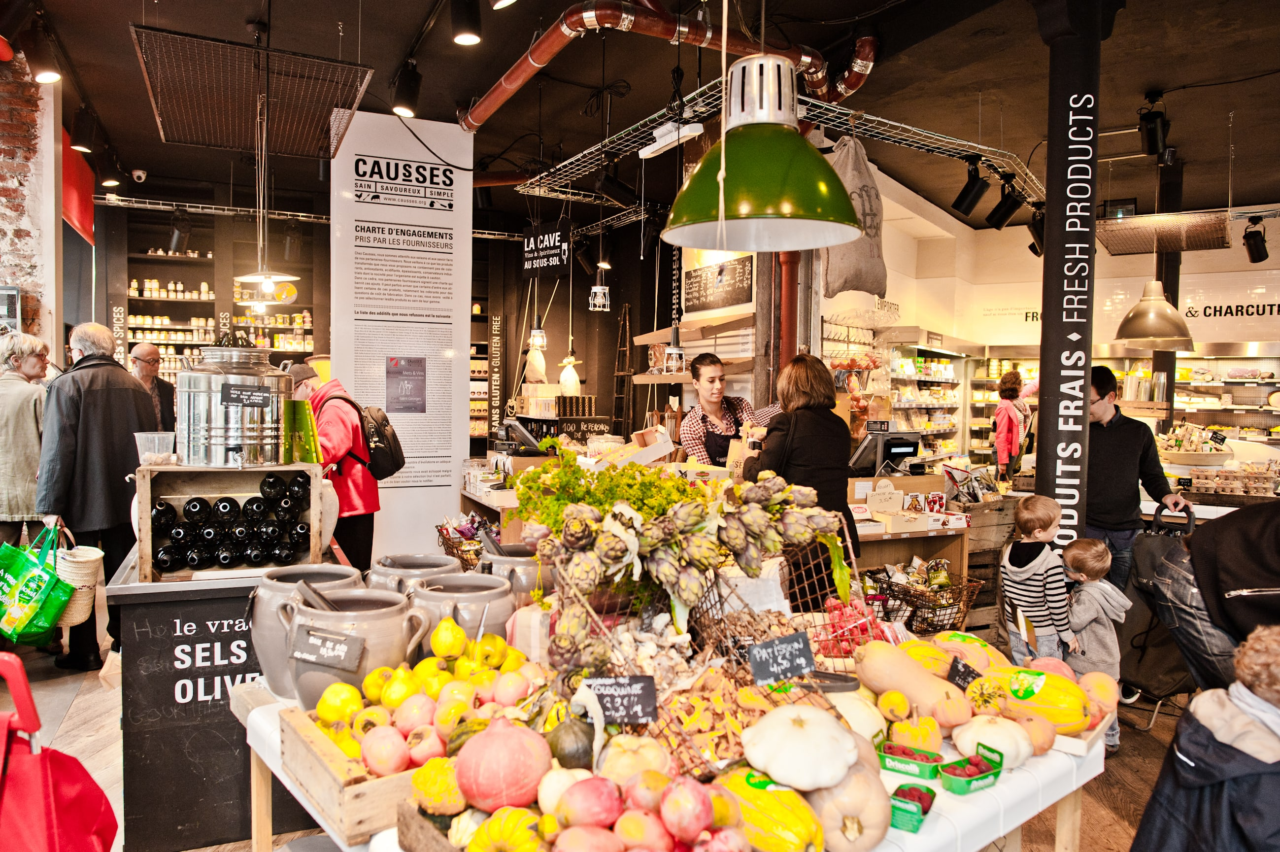 If you want to try some of France's best speciality products, take a browse at an artesian supermarket such as Causses in Pigalle. Here, you'll find a curated selection of delightful local products including condiments, cheese, cured meat, butter, organic wines, fresh produce and more.
The prices are inevitably a little more expensive than your average supermarket, but it's a great place to shop for a few fun treats.
THE Paris BUCKET LIST FOR FOODIES
Paris is quite literally foodie heaven! Here is a selection of my favourite foodie spots to put on your Paris bucket list:
21. Try some inventive French pastries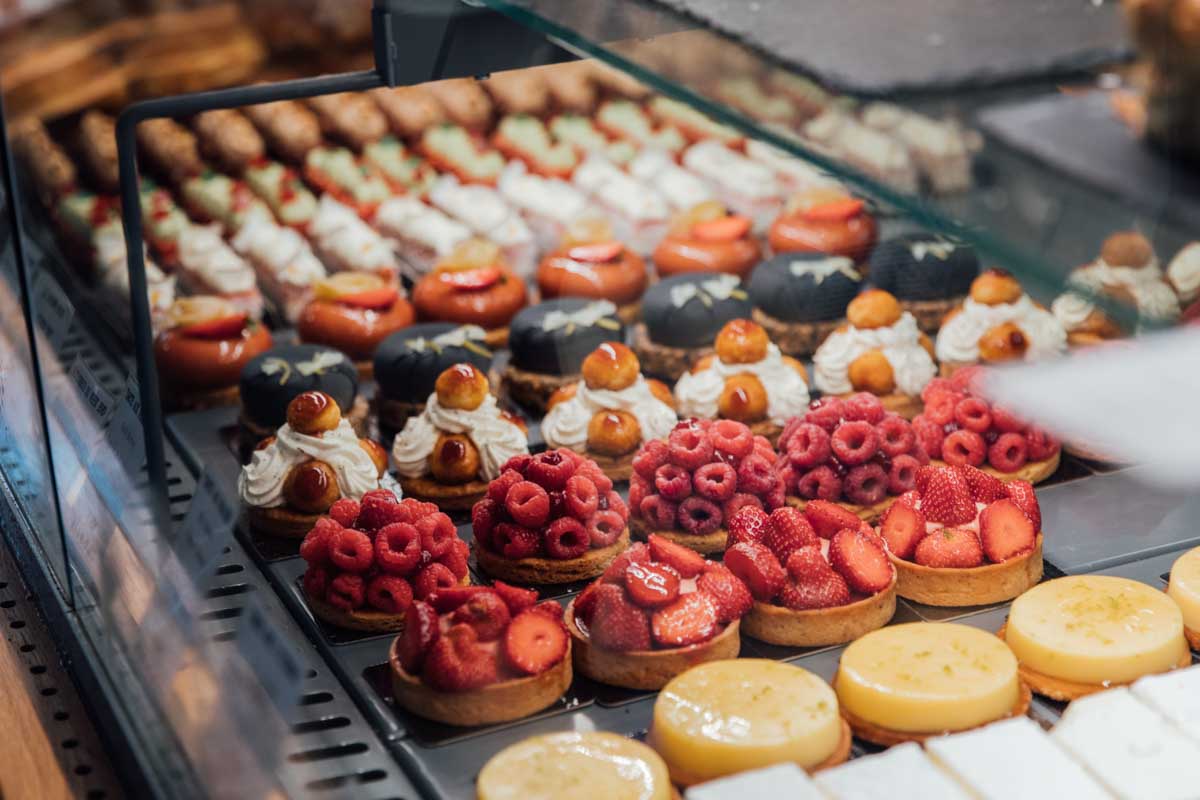 As much as I adore a traditional french pastry, it's always fun to try something a little different! Boulangerie Utopie offer a fantastic selection of both classic and inventive pastries and desserts.
Every Saturday and Sunday, they offer a special pastry of the weekend, which you can check out on Instagram. Don't miss their chausson aux pomme (apple turnover) and their black sesame escargot.
FOR A FULL LIST OF DESSERTS TO TRY: 31 Best Desserts in Paris to Try in 2022
22. Eat the best falafel in Paris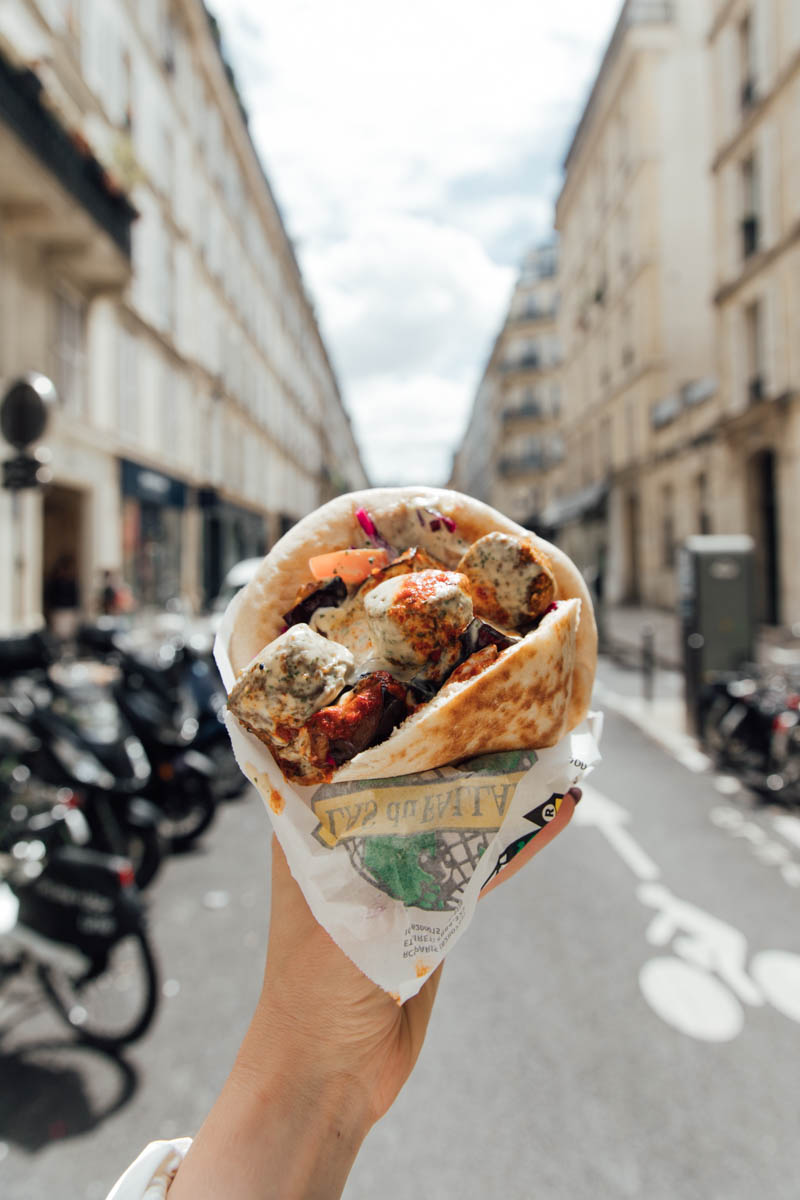 Falafel probably isn't the first food you'd think to try in Paris. Thanks to a strong Middle Eastern and North African community, you will find some of the most delicious falafel in the world in France's capital!
L'As du Fallafel is the most popular place to come for this Middle Eastern staple, and for good reason. Their falafel sandwiches are made with fresh fluffy pita filled to the brim with falafel, salad, tender eggplant and a glorious amount of sauce. They are simply divine.
23. Have a croque monsieur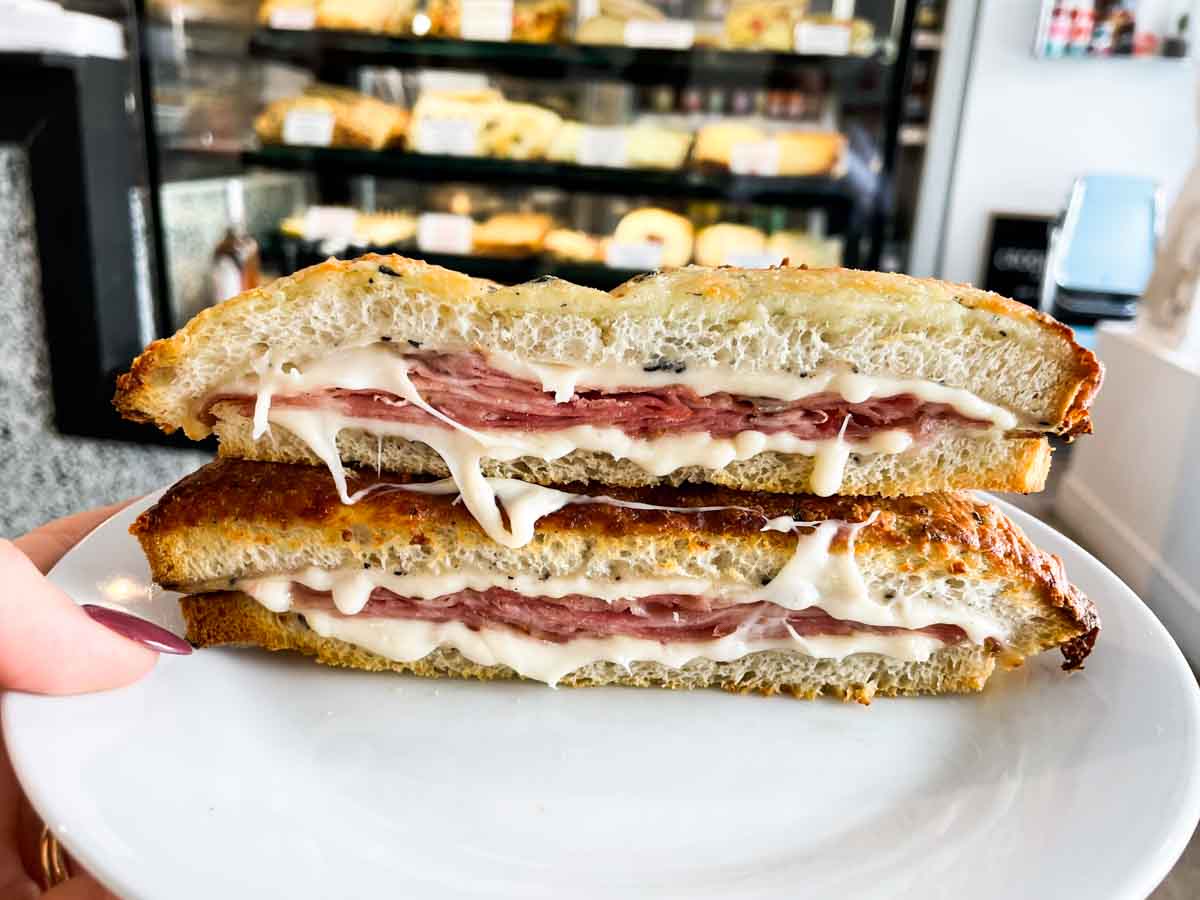 You can't leave Paris without trying France's most famous sandwich, the Croque monsieur. This beautiful creation is made from ham, cheese, and bechamel sauce, sandwiched between two slices of bread and toasted till golden.
If you want a great place to try this French food icon, head to Faste. This sandwich shop literally specializes in croque monsieur. You'll find over 10 different types of croque monsieur on the menu, including a vegetarian and even a decadent truffle version! You can even opt for a croque monsieur degustation, where you get to try a piece of every flavour.
24. Grab a crêpe to go in Paris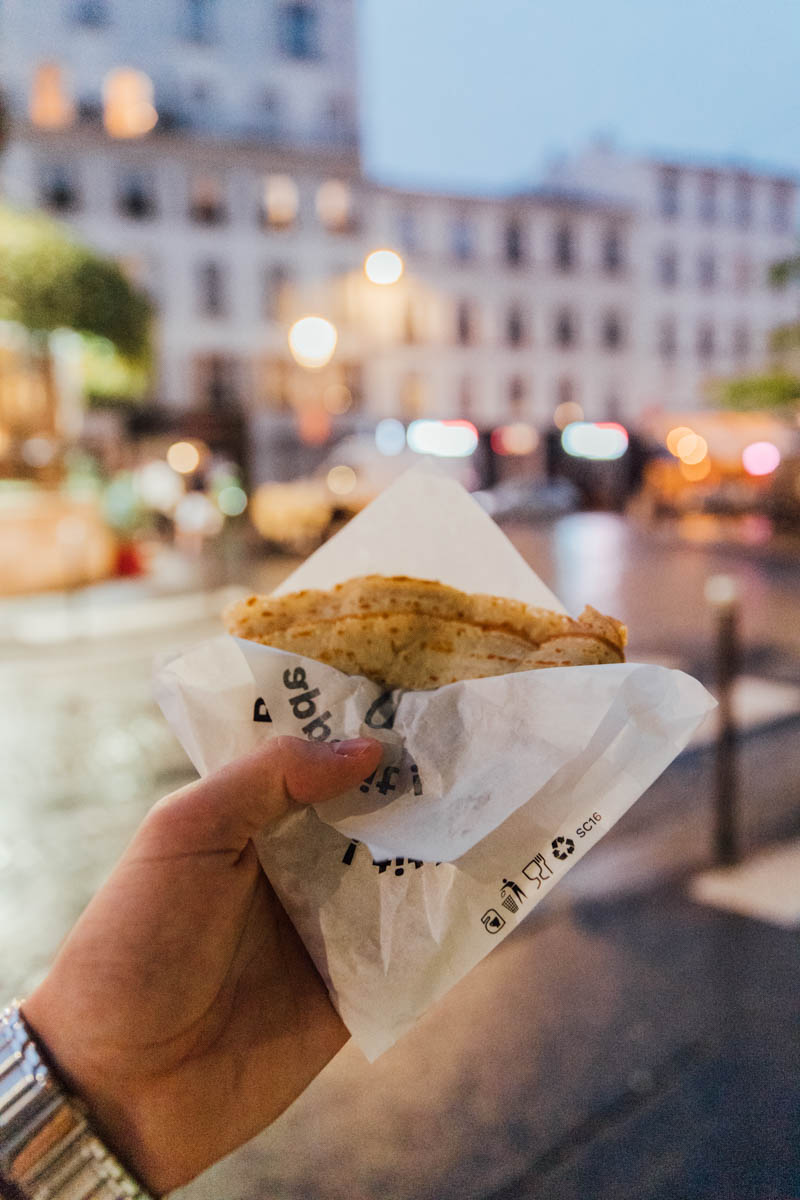 There is nothing quite like wandering the streets of Paris with a fresh, piping hot crepe in hand. You'll find no shortage of crepe stands around Paris. However, many of these stands (particularly the ones in touristy spots) serve up fairly average, overpriced crepes.
The exception to this is La Creperie Mon Ami. This tiny stand, located in Montemarte, have perfected the art of both sweet and savoury crepes. I'd highly recommend trying one filled with biscoff spread!
25. Eat macarons in the park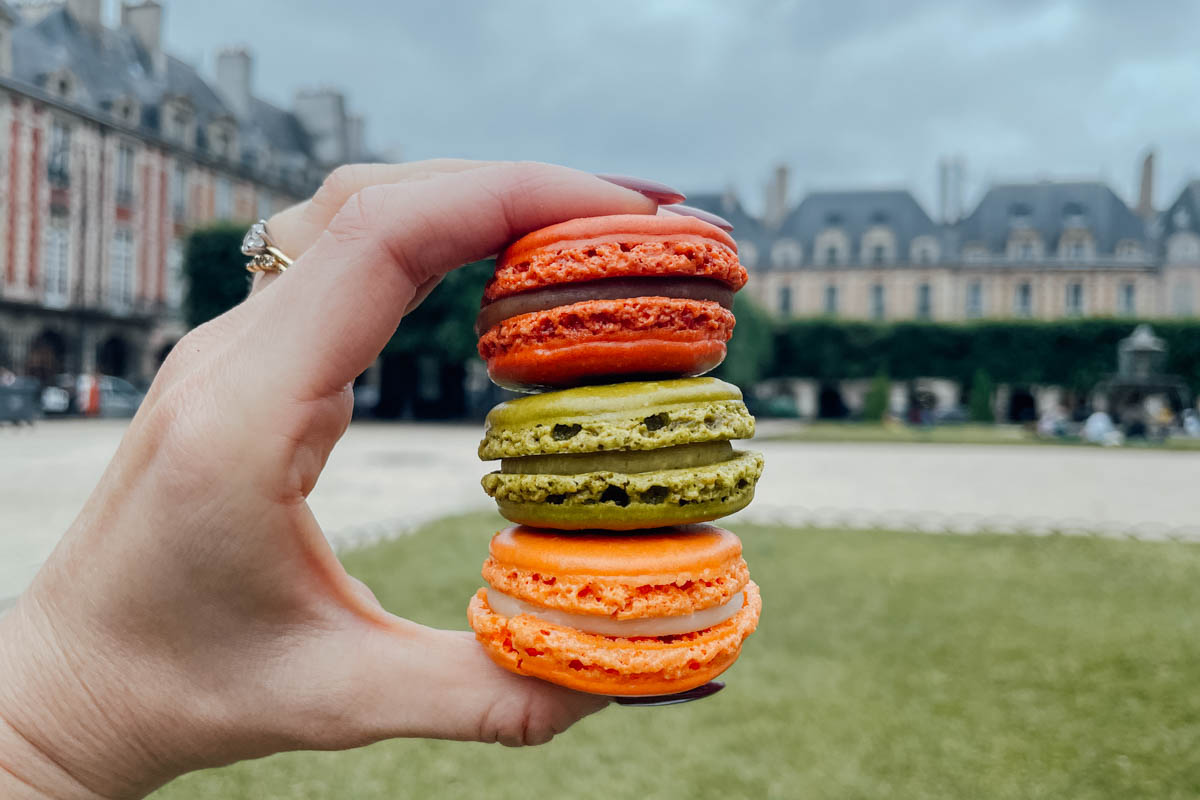 Out of all the macarons I've tried in Paris, Carette are by far my favourite. They have a light but crisp meringue shell on the outer and a moist, gooey centre. They come in a range of traditional flavours such as chocolate and pistachio, as well as ever-rotating inventive flavours, such as date and orange blossom.
The salted caramel is particularly divine. Pick up a few macarons and eat them in the stunning square opposite Carette, Place des Vosages.
26. Line up for the most incredible bento box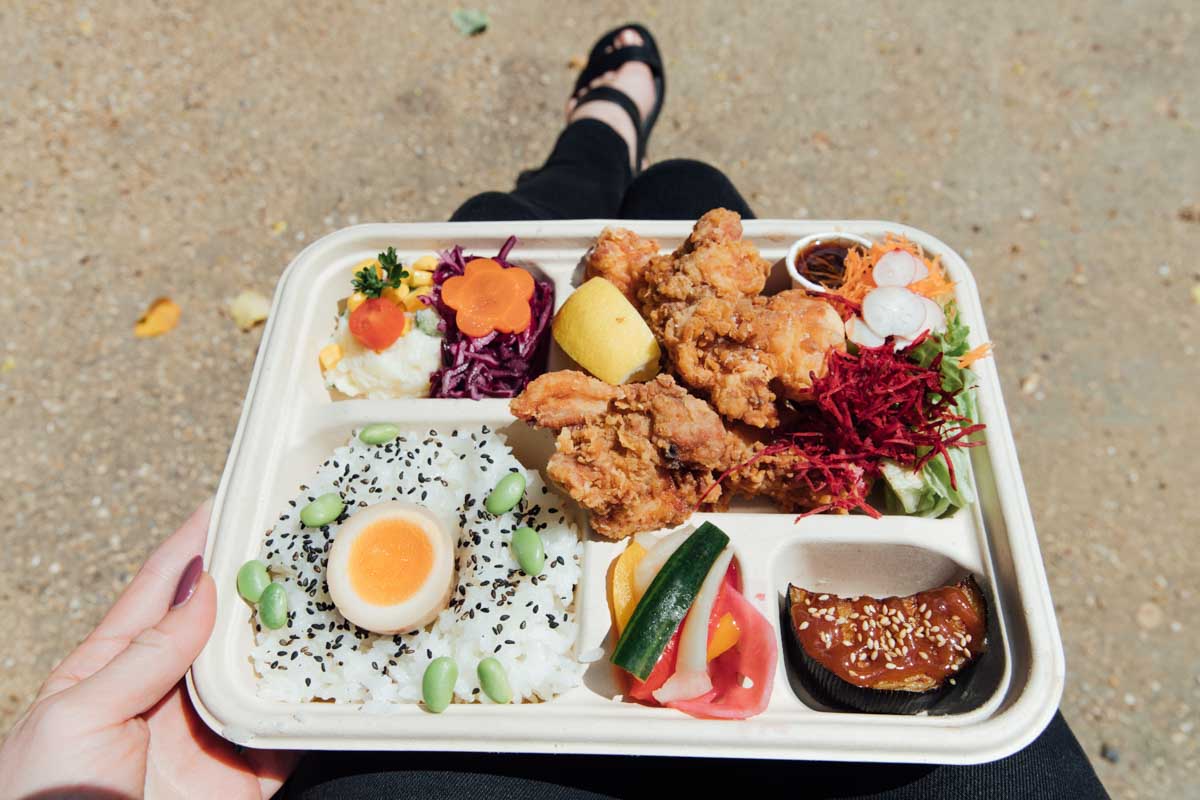 Once a week on a Wednesday, a tiny shop called 4m2 opens up for just two hours, serving up the most incredible bento boxes I've ever seen. The shop is run solely by a lovely Japanese lady, who makes every single box fresh to order.
Each box is carefully filled with fried chicken or tofu fritters, rice, egg, salads, pickled vegetables and miso-glazed eggplant. Expect to queue up for between 1-2 hours if you want to get hold of one of these coveted bento boxes. All I can say is it's worth the wait.
27. Have a hearty meal at a bullion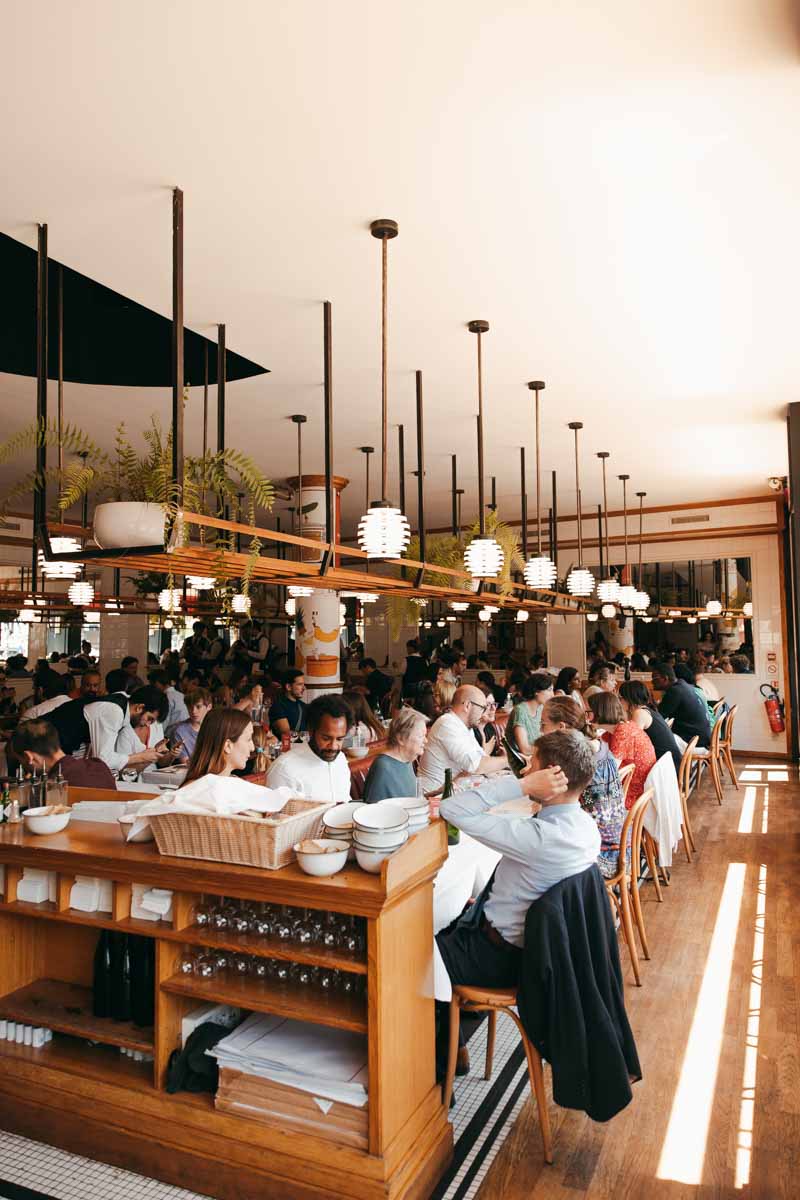 If you want an authentic, hearty French meal for an affordable price tag, you need to visit a bouillon. Boullions are a type of restaurant that started in France in the 1800's. The concept of a boullion is similar to a cafeteria- a large dining hall designed to serve hearty meals for hundreds of diners at a time. Boullions went out of fashion for a long time, but have recently seen a new wave of popularity.
Boullion Pigalle/ Republique are among the city's most popular establishments. Here, you'll find all the French classics, like escargot, bœuf bourguignon and French onion soup. A 3-course meal including wine will set you back less than 20 euros, which is one of the best value meals you'll find in Paris. I'd recommend booking in advance online, as these boullions get very busy.
28. Eat an eclair
Head to L'Eclair de Genie to try one of the best desserts in Paris, the iconic eclair! These delicious sweets are made from choux pastry piped into an oblong shape, filled with crème pâtissière and piped with fondant icing.
L'Eclair de Genie serves up some of the best eclairs in the city. Opt for a classic chocolate eclair or try one of the more inventive flavours. From pistachio to salted caramel, coffee to raspberry, there is an éclair to suit everyone's taste buds.
29. Stop by Paris' Best Boulangerie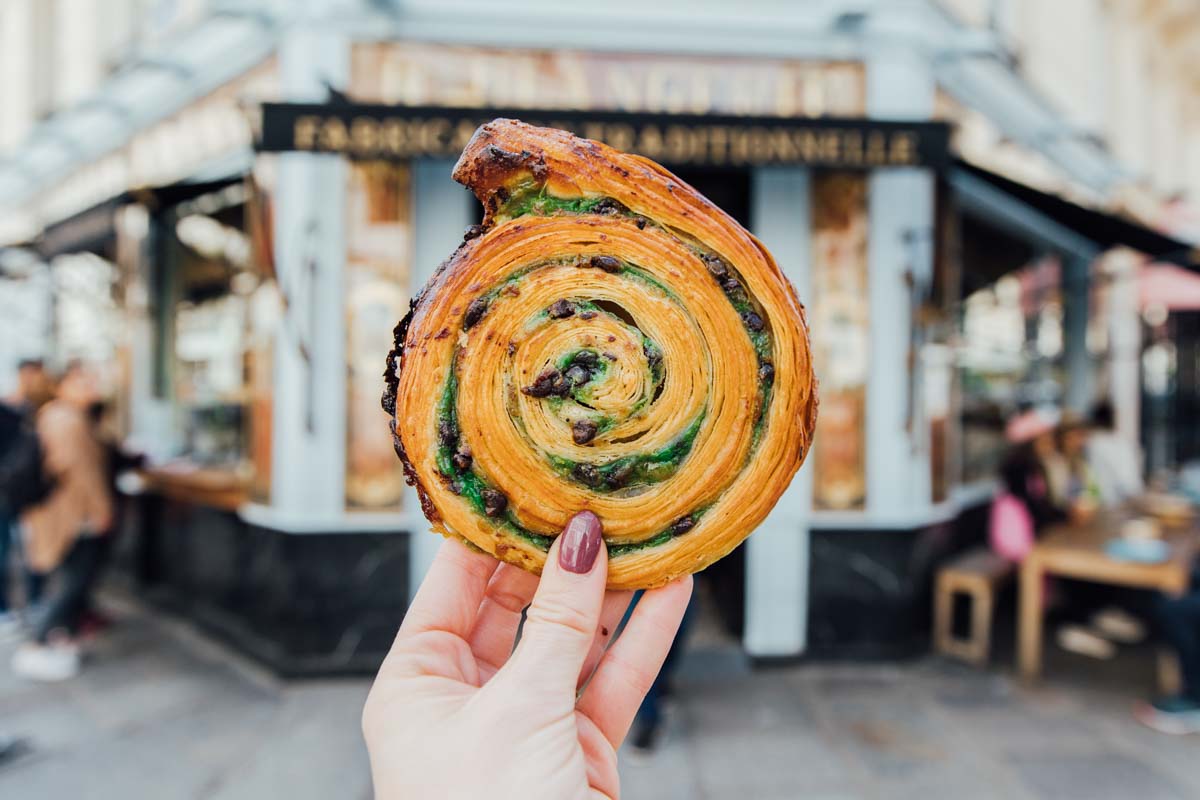 Du Pain et des Idées is warmly regarded by locals as one of the best boulangeries in Paris. With its magnificent painted ceiling and ornate decor, it is also one of Paris' most beautiful. Foodies, this spot simply has to go on your Paris bucket list!
The original Parisian bakery dates all the way back to 1875. Since 2002, passionate baker Christophe Vasseur has been at its helm. He has mastered the art of making bread and pastries using organic ingredients and ancient techniques.
The Escargot à la Pistache is the bakery's must-try pastry. Before you fret- there aren't any real snails in this sweet treat! This snail-shaped pastry is made up of flaky dough that is decadently filled with chocolate chips and pistachio cream.
30. Visit one of Paris' most Instagrammable restaurant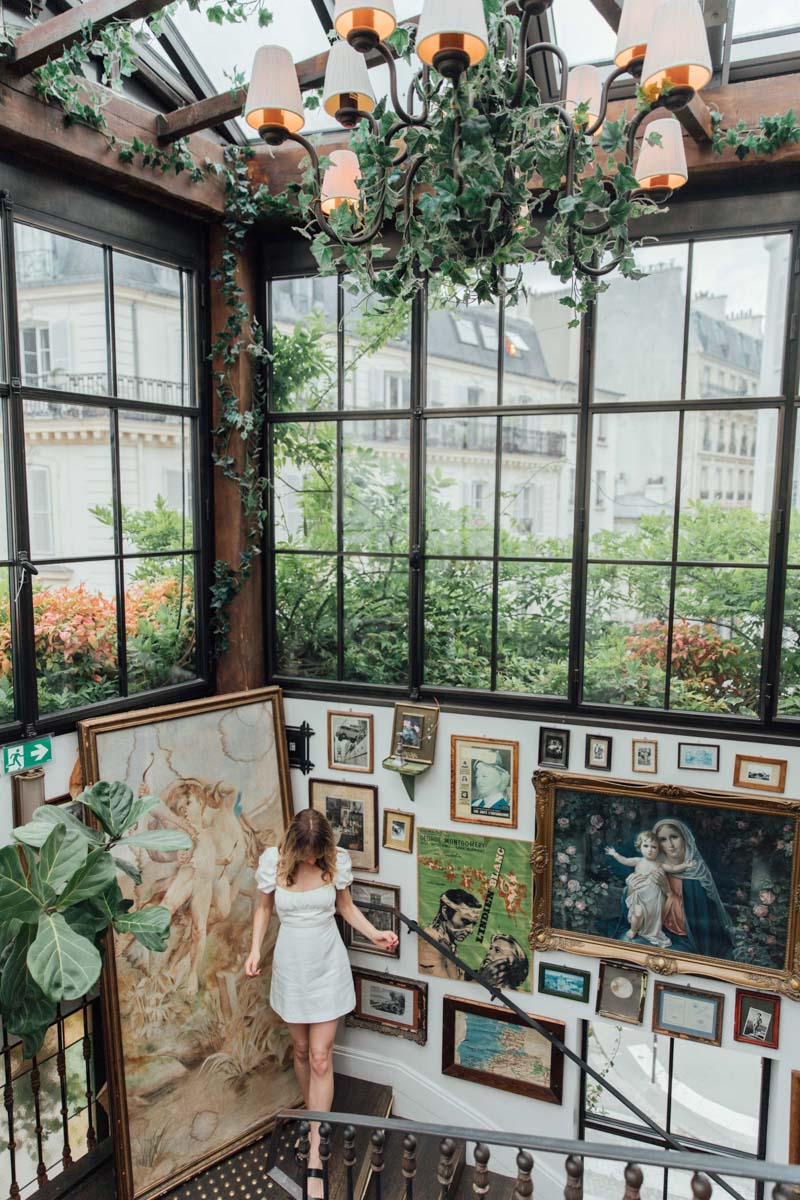 Pink Mamma is a 4-story trattoria that books out weeks in advance for two reasons. Firstly, for serving up truly delectable Italian food at a reasonable price point. Secondly, for it's ridiculously aesthetic and "instagrammable" interior.
The signature truffle pasta is an absolutely must-try as are the pizzas. If you can't secure a booking (or don't want to wait in line on the night), the Big Mamma group have a selection of fabulous restaurants across Paris to choose from.
Other popular activities to put on your Paris bucket list:
Where to stay in Paris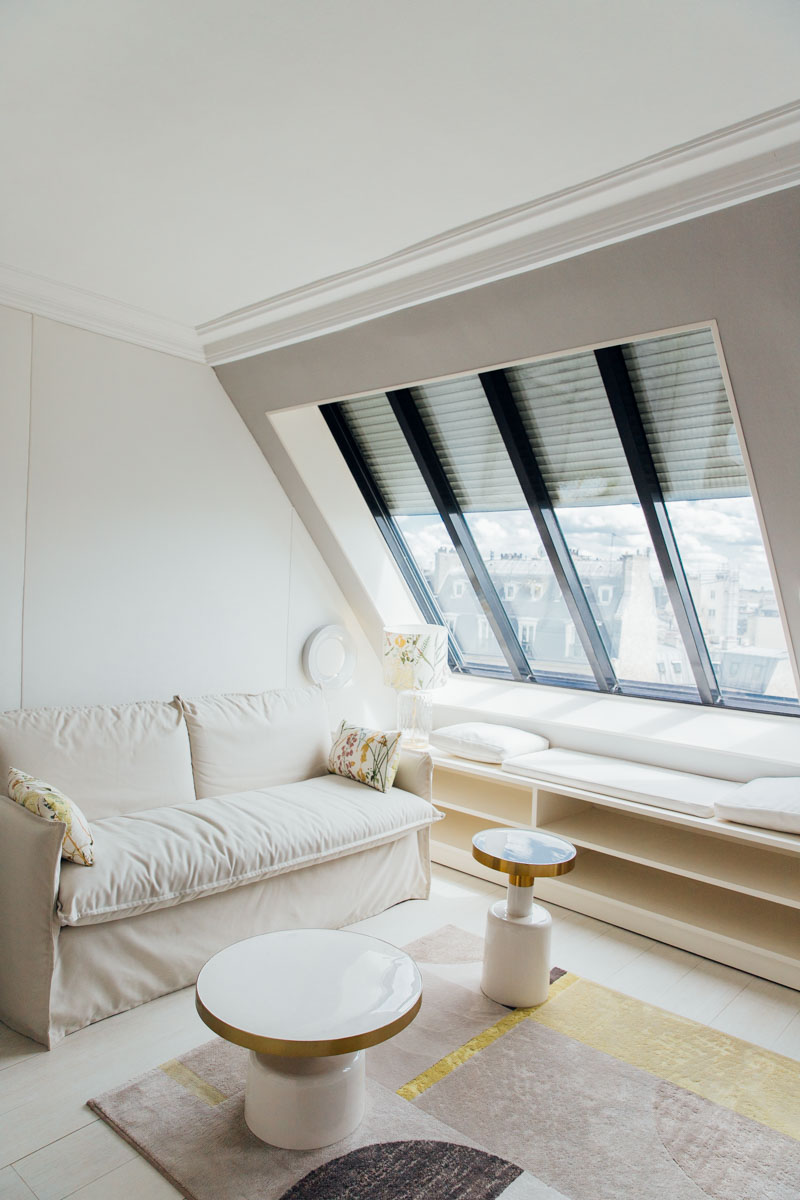 If you want to browse a curated selection of the very best hotels in Paris, I'd recommend checking out Safara. This is how we found and booked the suite of the stunning Hotel de Banville which we stayed at for our first two nights in Paris.
Booking through Safara means you get the best hotel rates as well as 10% credit back from every stay. If you sign up here, you can also get a $100 credit to spend on your first stay.
Enjoy this Paris bucket list? Pin these unique things to do in Paris for later!