From cultural landmarks to outdoor adventures, here are ten free activities to enjoy in Buffalo, NY.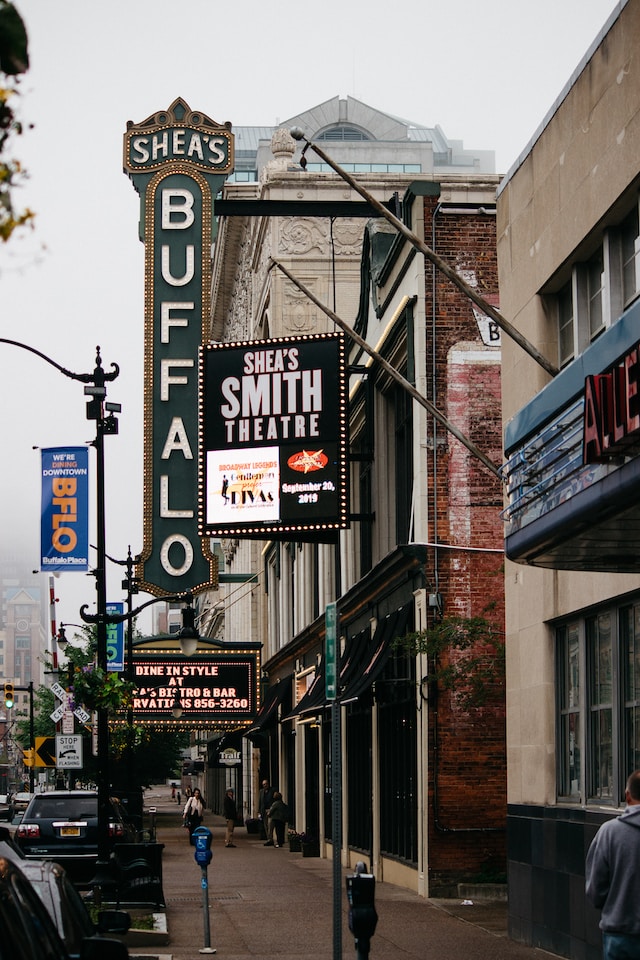 Buffalo, New York, often referred to as the "City of Good Neighbors," is a vibrant and diverse city with a rich history and plenty to offer. Whether you're a local looking for budget-friendly activities or a visitor exploring the area, there are numerous free things to do in Buffalo.
READ NEXT: 17 Best Snack Foods To Try In New York City In 2023
1. Soak in the Views At Buffalo City Hall Observation Deck
Start your exploration by heading to Buffalo City Hall. This iconic Art Deco building offers free access to its observation deck, located on the 28th floor. From here, you'll be treated to stunning panoramic views of the city, Lake Erie, and the surrounding region.
2. Explore Canalside
Canalside is a vibrant waterfront destination that hosts numerous free events and activities throughout the year. From outdoor concerts and fitness classes to ice-skating in the winter, Canalside offers a perfect blend of fun and relaxation along the Buffalo River.
3. Attend the Car Auctions
For automobile enthusiasts, attending car auctions in Buffalo can be an exciting and free experience. Several auction houses, including local dealerships and insurance auto auctions in Buffalo, NY, offer public viewings of vehicles scheduled for auction. It's an excellent opportunity to witness classic cars, unique vehicles, and maybe even find your dream car at a bargain price.
4. Buffalo & Erie County Naval & Military Park
Step back in time at the Buffalo & Erie County Naval & Military Park, where you can explore historic naval vessels, including the USS Little Rock, USS The Sullivans, and USS Croaker. While there is a small fee for guided tours, visitors can still appreciate the impressive ships from the outside at no cost.
5. Albright-Knox Art Gallery
Art enthusiasts will appreciate the Albright-Knox Art Gallery, one of the oldest public art institutions in the country. The gallery showcases an extensive collection of modern and contemporary art, including works by renowned artists like Picasso, Van Gogh, and Warhol. Admission to the gallery is free on M&T Bank's "Second Fridays."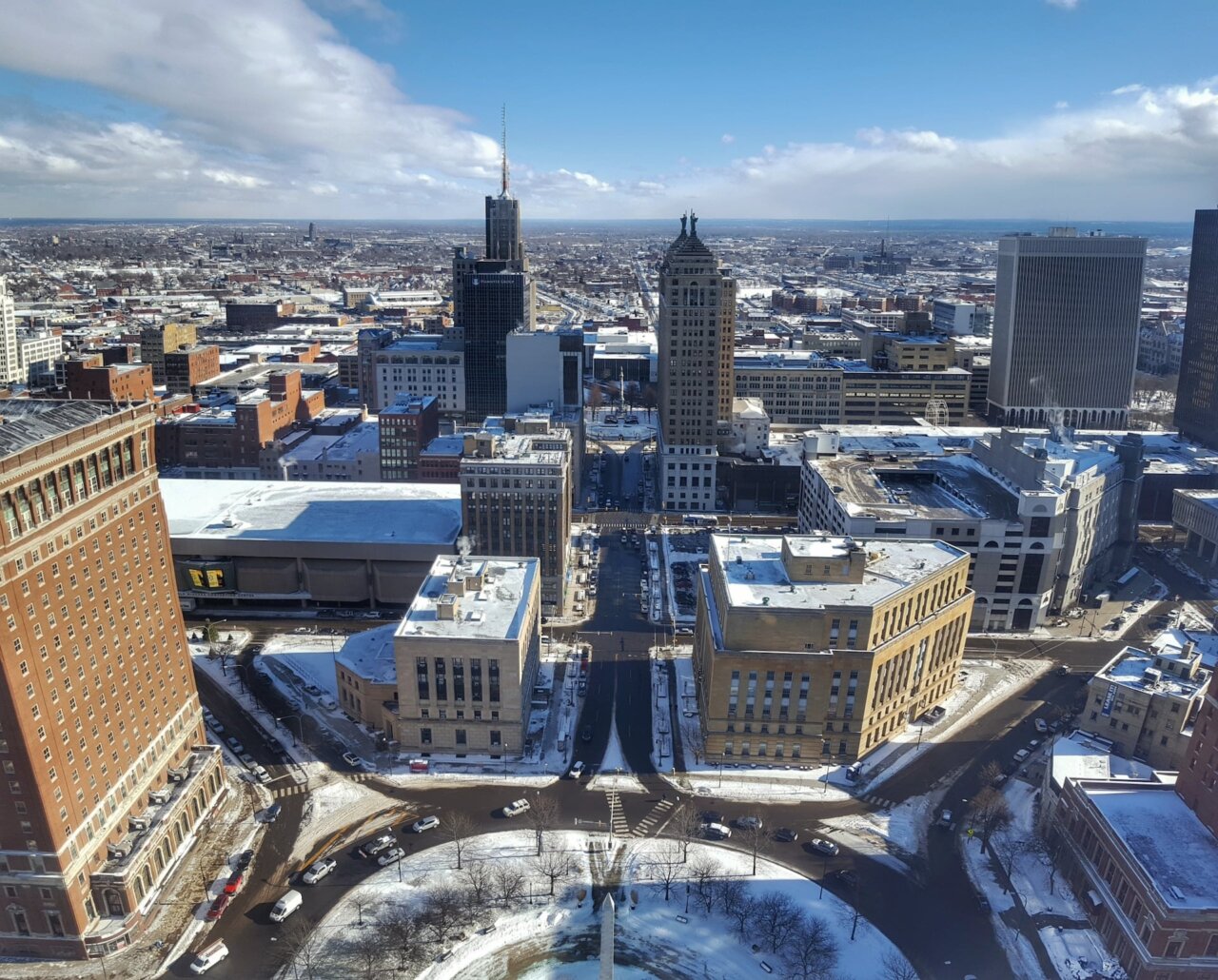 6. Visit the Forest Lawn Cemetery
While it may seem unusual to visit a cemetery, Forest Lawn Cemetery is an extraordinary place with beautifully landscaped grounds and historical significance. It serves as the final resting place for many notable figures, including U.S. President Millard Fillmore and women's rights activist Susan B. Anthony.
7. Soak in the Waterfront at Outer Harbor
Buffalo's Outer Harbor is a prime location for nature lovers and outdoor enthusiasts. Explore miles of walking and biking trails along the waterfront, enjoy a picnic with a stunning view of Lake Erie, or simply relax on the beach and soak up the sunshine.
8. Wander through Buffalo Botanical Gardens
Experience the tranquility of nature at the Buffalo Botanical Gardens. While there is a small admission fee for entry, you can visit on Wednesdays between 10 a.m. and noon for free. Discover a vast collection of exotic plants and flowers, including tropical rainforests and beautiful orchids.
9. Admire Darwin D. Martin House
Architecture admirers should not miss the opportunity to visit the Darwin D. Martin House Complex, designed by the famous architect Frank Lloyd Wright. While tours of the interior require a fee, the exterior of the house and gardens can be appreciated at no cost.
10. Go on a tour of Silo City
Get a glimpse of Buffalo's industrial past at Silo City, a collection of historic grain elevators along the Buffalo River. Although guided tours are available for a fee, visitors can freely explore the area and marvel at these impressive structures.
Buffalo, NY, is a city with an abundance of free activities to cater to various interests. Next time you find yourself in the Queen City, experience the charm and warmth of Buffalo without spending a dime!