Looking for stylish, yet ethical and sustainable clothing brands? Here are ten I've been loving!
Last year, I made a decision to try and live a more eco-friendly lifestyle. I'll admit, this isn't the easiest lifestyle to adopt as a travel blogger. After all, I rely on CO2-producing monsters to get from place to place.
Alas, I've been trying to minimize my environmental impact in the small ways I could. Recently, I've transitioned to a predominately vegan diet, and I cut down on plastic whenever possible.
However, I had failed to address one of my biggest area of weakness- fast fashion.
To be honest, I was blissfully ignorant of the impact of fast-fashion until I started doing some research into the industry. After watching The True Cost documentary, I was deeply disturbed by what I discovered. Since then, I knew it was time to change my buying habits.
Whilst I would recommend watching it for yourself, here are some of the key points from the film:
1. The fashion industry is the second-largest polluter in the world (after the oil industry)
2. Each year, over 80 billions pieces of clothing are bought
3. One-in-six people work in the global fashion industry, with most earning under $3 per day
4. In the last 15 years, over 250,000 Indian cotton farmers have committed suicide
5. Only 10% of the clothes donated to charity actually get sold- the rest ends up in landfills or flooding markets in developing countries
Now that I have become aware of the astronomical environmental and social impacts that the fashion industry is having on the world, I have been challenging myself to move away from fast fashion and buy from ethical and/or sustainable clothing brands whenever possible.
The good news is that taking an ethical and sustainable approach to fashion no longer equates to wearing hessian sacks. These days, there are some seriously cool brands emerging (such as Nanga) that prioritise ethical working conditions, environmental sustainability, and transparency over profit.
10 Ethical and Sustainable Clothing Brands You'll Love
Since trying to pursue a more sustainable way of living, I found leather products to be one of the hardest things to let go of. Since discovering Matt & Nat, a brand that produces high-quality, beautifully-made vegan leather goods, the process has become a whole lot easier!
People honestly can't believe it when I tell them my handbag hasn't been made from real leather. Along with not using any animal-based materials in their products, Matt & Nat also explore innovative ways of using recycled materials in their products. One example is that they make all their bag linings 100% from plastic bottles.
Shop some of my Matt & Nat favorites

Possibly the biggest sustainable/ ethical name out there, Reformation certainly breaks the stereotype of sustainable clothing not being stylish. The label has quickly taken the fashion world by a storm!
By sourcing sustainable fabrics and vintage fabrics, the brand minimizes its environmental impact in every way possible and does everything they can to inspire a sustainable way to be fashionable. I am particularly infatuated with their vintage-inspired summer dresses and could easily empty my entire bank account to fill my wardrobe with such numbers.
Shop my Reformation favorites below

At first glance, Everlane may just look like another online retailer, offering stylish, modern essentials. However, dig a little deeper, and you'll find that Everlane offers something that most other online retailers do not- they call it "radical transparency".
The brand partners with only the most ethical factories around the world, sources the best material, and even discloses the true cost behind each of their products. I can attest to the incredible quality of Everlane's pieces and have been pleasantly surprised by their reasonable prices!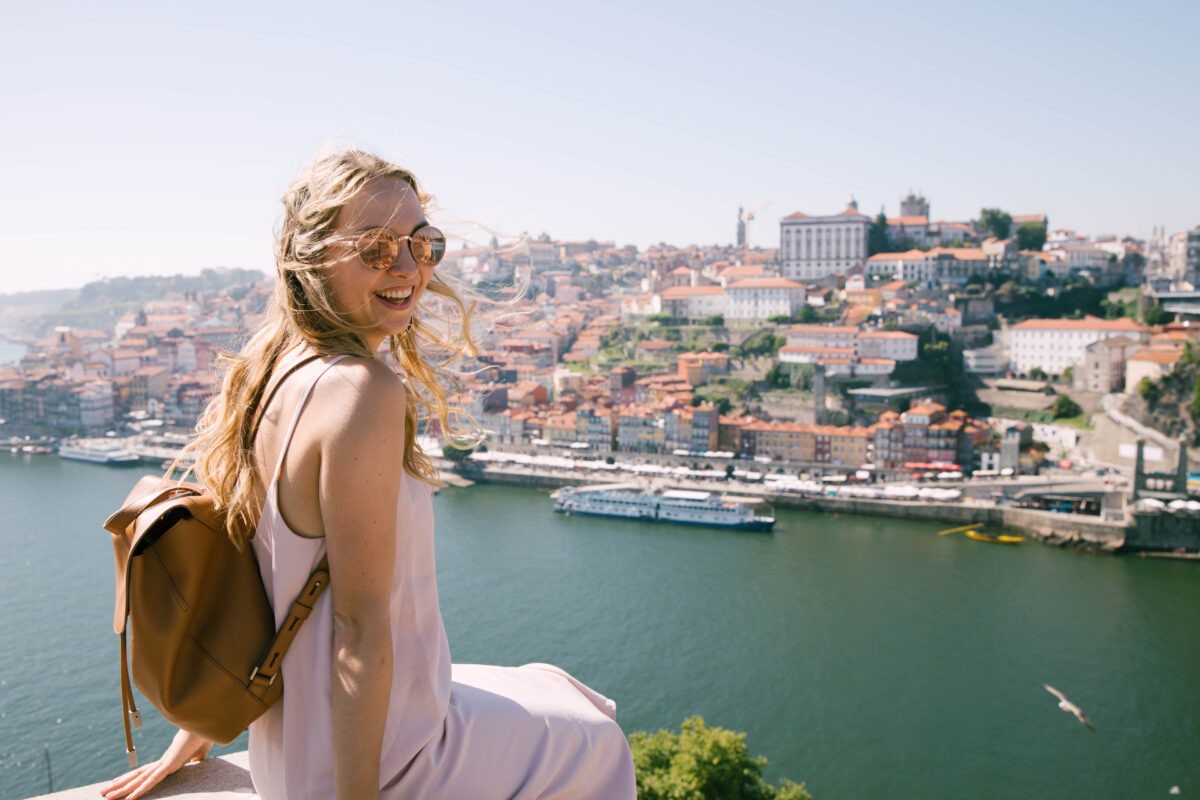 Shop my favorite Everlane pieces below

When it comes to paving the way for sustainable fashion, UK-based label People Tree has been leading the pack for years. Since being founded over 25 years ago, People Tree has been producing ethical and eco fashion collections.
They put Fair Trade producers, garment workers, artisans and farmers in the developing world at the front of the brand. The brand's range of winter clothing is particularly lovely, with lots of cosy knitted jumpers, woollen winter accessories and stylish trousers on offer.
Shop my favorite People Tree pieces below

If you've seen my recent Morocco photos, you might have seen me waltzing around in some beautiful, flowy dresses. Most of these pieces were from one of my favourite local brands, All the Wild Roses.
This small, independent Australian label, which focuses on sustainability and the empowerment of women, creates clothing made from upcycled, organic fabrics. All the pieces are made by talented clothing artisans from North Vietnam, which supports the development of women-led micro-businesses.
For all the beach-lovers, wanderers, and free-spirits out there, the Wandering Coast is an online boutique filled with coastal bohemian apparel, accessories, and home goods. The heart of the brand is to create collections that carry the power of the greater good.
It does this by teaming up with empowerment partners and artisans who work tirelessly to make a unique impact in the world by fighting poverty & hunger, creating jobs, and cleaning the environment. They also donate 10% of all profits to fund different projects. Currently, they are working to provide vital medical care to individuals in rural Kenya.
7. RUBY
RUBY has quickly become one of my favourite local brands here in New Zealand, offering a gorgeous line of stylish, ethically-made boutique clothing.
It prides itself on manufacturing all products under fair and safe working conditions and on being open and honest with all its communication. Their summer collections are seriously swoon-worthy!
Can swimwear be stylish and sustainable? The answer is yes, and comes in the form of Californian brand Vitamin A Swim. Whilst I've come across a few different sustainable swimwear brands, I always find them very limited in range. Vitamin A, on the other hand, offers a super expansive range of swimwear, with literally hundreds of different styles and colours to choose from!
All swimwear is produced locally and is created from a premium fabric called EcoLux, which is made up of recycled nylon. Not only is the Vitamin A range produced sustainably, the brand also partners with environmental organizations that protect and preserve clean water!
Shop my favorite Vitamin A pieces below

Far too often, I buy clothing that I never take travelling as the unpractical fabric gets wrinkly when stuffed in a suitcase. Cue Supernomad, a site built for travellers. It offers a carefully-curated range of clothes and accessories that are both stylish and practical to travel with.
There are even stories to go along too! All the brands sourced, trade sustainably, ethically, and/ or promote local industries. The Onjenu Jumpsuit has particularly been a hit… It is literally my go-to outfit for travelling on long-haul flights as it is SO comfortable!
10.    Vege Threads
If you want to move away from fast fashion, the easiest way to do this is by filling your wardrobe with timeless, everyday pieces. Vege Threads sells a range of high-quality, practical clothing that has been made using all organic and eco-friendly materials and dyes.
The label manufactures all its collections in Australia, ensuring every step of the supply chain is ethical by working with local knitting mills and dye houses. If only more fashion brands could follow suit!
Jan' N June's ethos is to say goodbye to both fast fashion and classic "green" eco wear. Instead, the brand believes in sustainable, yet sophisticated and cool, fashion. Designed in Germany, it offers minimalistic pieces in modern colours, made with only the highest-quality, sustainably sourced materials.
The range of jackets and coats are all impeccably designed. The Alan Jacket is literally my new favourite wardrobe staple- it manages to be the comfiest jacket and still look chic.
If you want more inspiration for ethical/ sustainable fashion, the amazing Girl vs Globe has put together a resource of over 150 brands. Please me know in the comments if you have any other great brands to suggest!
For more packing tips, check these posts next:
Like this guide to sustainable clothing brands? Pin for later!